Happy Easter everyone!
For the first time since I can remember, this weekend was house project-less. While I do feel unproductive, it was for good reason, because I had something else keeping me busy. Something else in the form of black fluffy adorableness.
Meet Susie.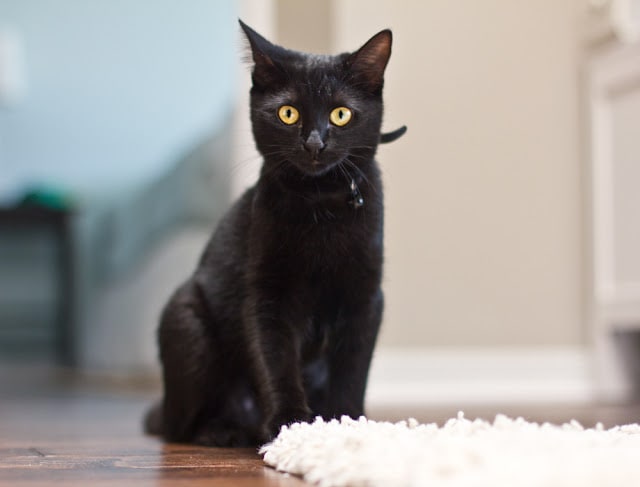 Susie is Brad's birthday gift to me, and my birthday gift to him (my birthday is tomorrow and his is Wednesday). So I spent Friday afternoon at the Humane Society adopting this 7 month old bundle of joy, and I have to say… best birthday present ever.
She is perfect.
Meerkat!
And she loves her new daddy.
And of course her mommy.
And now we are a happy family of three 🙂
But this weekend wasn't completely unproductive… I managed to get a couple more prints added to the shop.
The latest additions include this custom coordinates print, which is made from your address and can be personalized with your text of choice:
And my typographical Date print, where you choose your layout (and as always, your background color and pattern)
To spread the birthday love, I'm offering a 26% discount code, 26birthday, just for my blog followers on any order (to celebrate the big 2-6 tomorrow). The code will only be good through tomorrow so get it while you can!
Time to do some more kitty cuddling… enjoy your week everyone!