We're halfway through the Giveaway Week, and today's sponsor is one I always get asked about, as I've used it in so many DIY projects both in the past and in this house…
Maison Blanche Paint Company has created a line of everything from vintage furniture paint, to waxes, to gels, varnishes, stencils and beyond.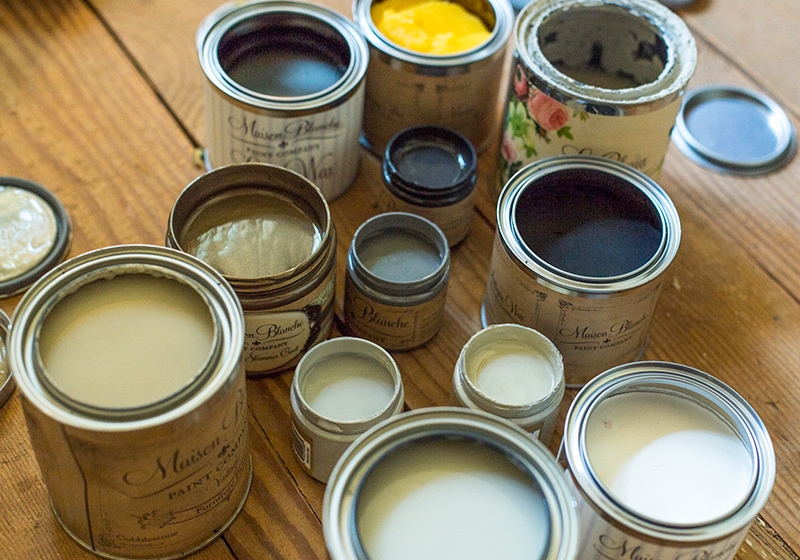 I swear by their paint, wax and varnish, and finally got a chance to try out their organza shimmer gel which I used to turn plain white clawfoot tub feet into oil rubbed bronze beauties: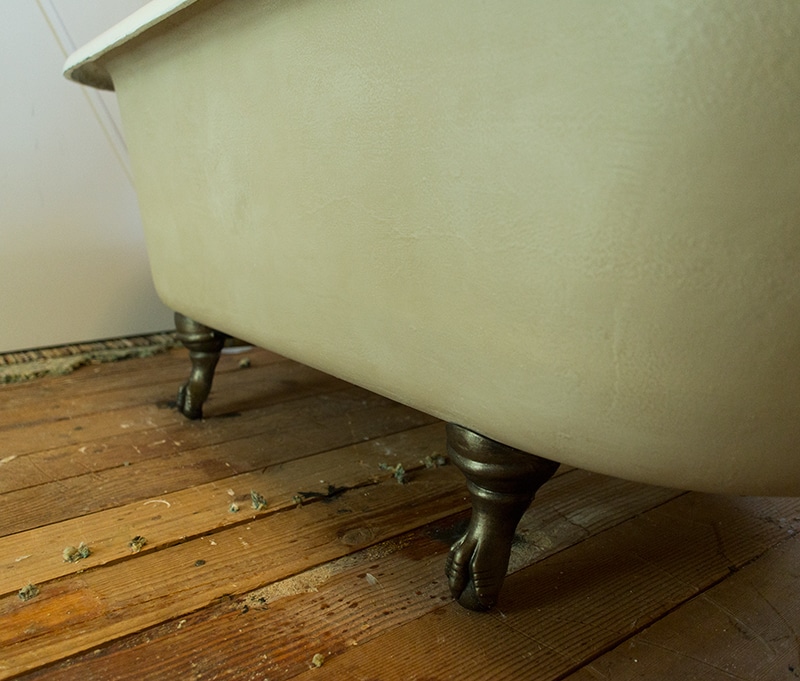 And give this wood table a unique copper effect:
I've used their paint and wax to transform two clawfoot tubs: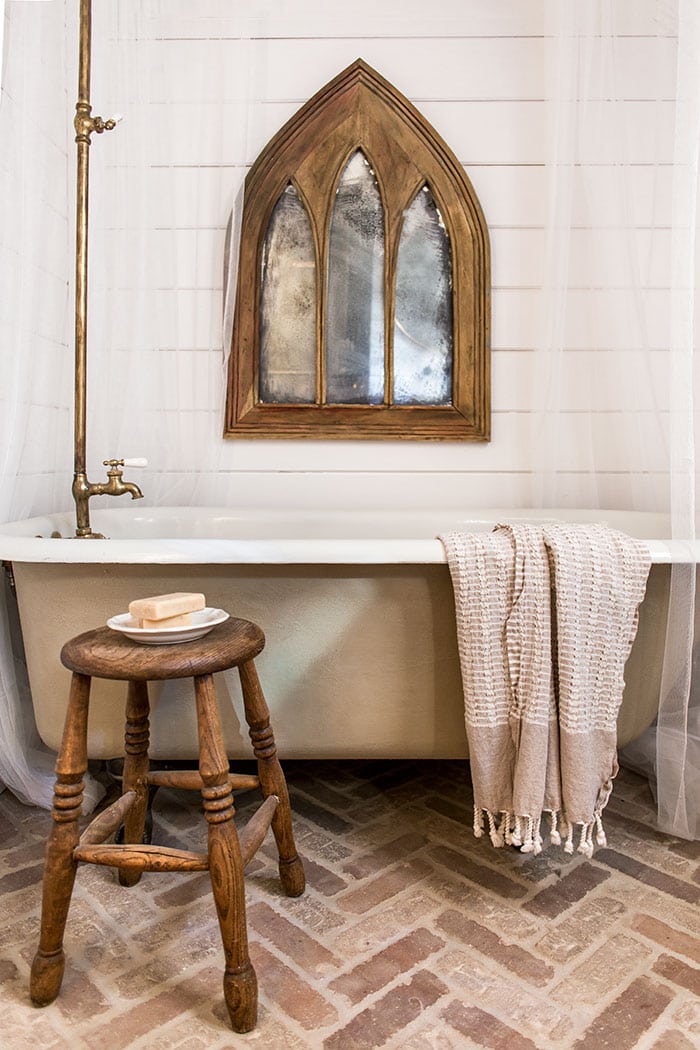 Remember this one from the One Room Challenge?
In that same bathroom, an old buffet was transformed into a weathered wood vanity:
And multiple products were used when we built the custom vanity in the upstairs bathroom: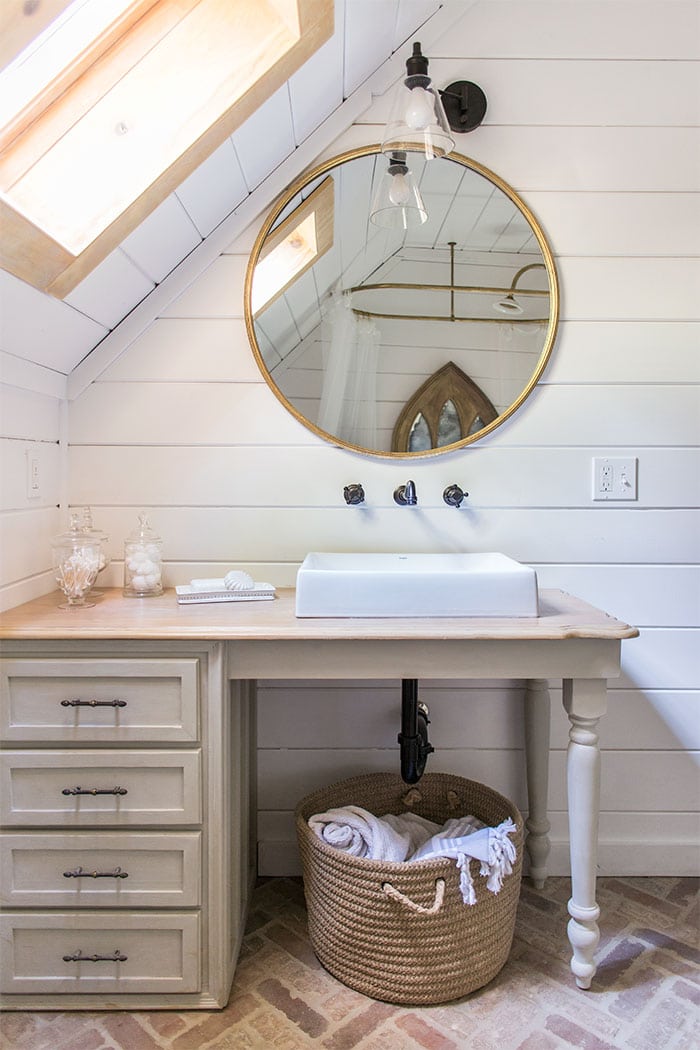 And let's not forget the antique kitchen table…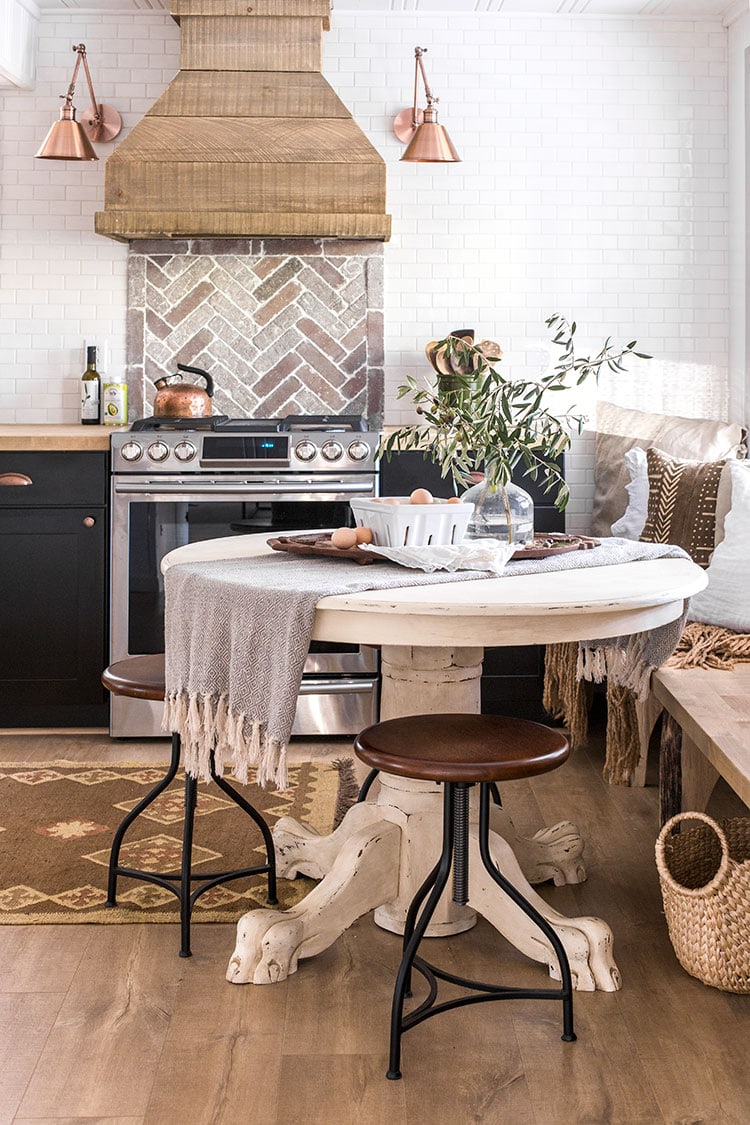 And the stenciled wall in the laundry room: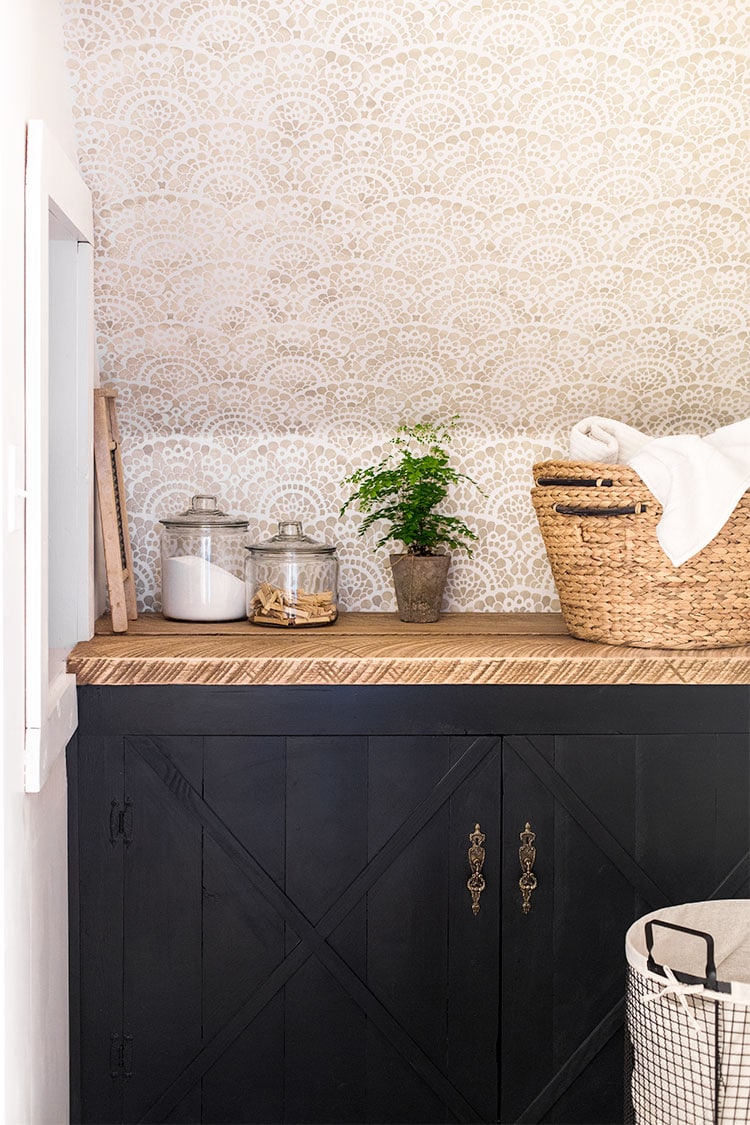 I could go on all day! Maison Blanche is the only product line I use for my furniture makeovers, and for good reason—this stuff is the best. It's not available everywhere in stores so I'm especially excited to be able to offer a prize of five products of your choice, delivered right to your door!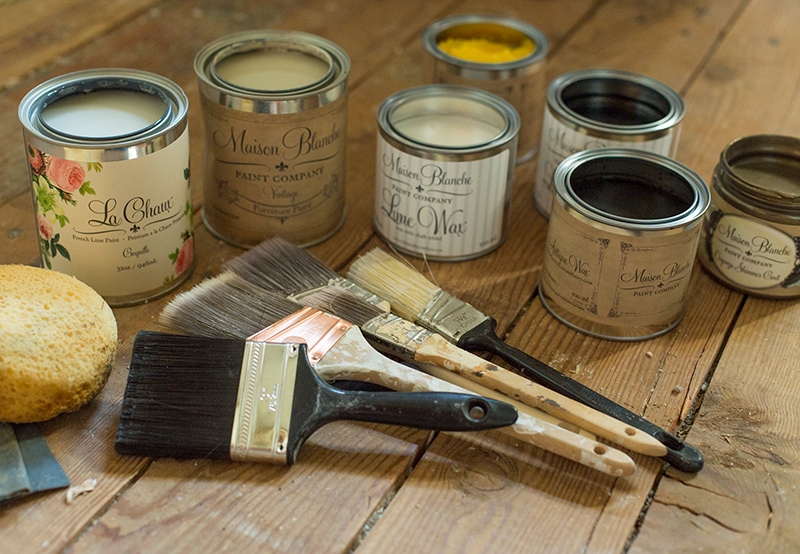 A little goes a long way, so the lucky winner will be in furniture makeover heaven for quite a while.
All you have to do is enter using the Rafflecopter widget below (use one or more of the options for as many entries as you'd like). The giveaway period ends at 11:59pm next Sunday, March 26th, and the winner will be emailed the following day (March 27th).
Good luck to all, and stay tuned for another great giveaway tomorrow!