Today is Day 4 of Giveaway Week, and it's one you all know and love!
Those of you who follow my blog already know what a huge Wayfair fan I am, and that you can find their products in nearly every room in the cottage flip. They brought the personality to the bedrooms with unique and affordable items—you just can't beat that combination.
I could be here all night listing off all my finds, but here are some of my favorites from the flip. The bedding, chandelier, lamps and mirror in Bedroom 1. Sigh.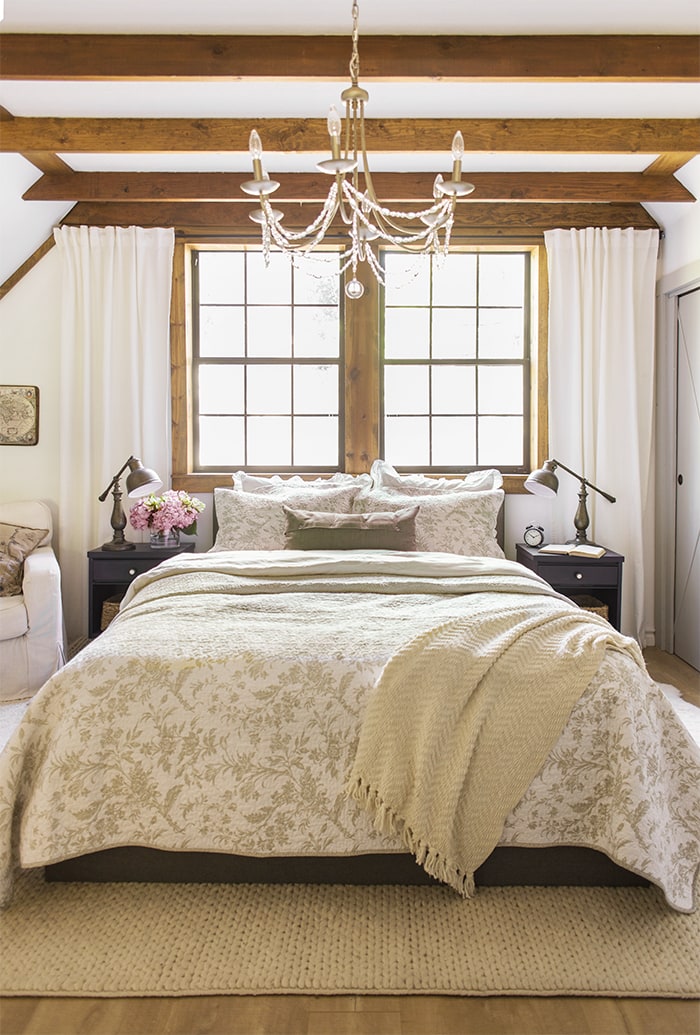 These ridiculously affordable glass sconces (that I bought 5 of)—and classic gold round mirror:
This show stopping patterned tile (and chandelier, sink, and shower faucet set):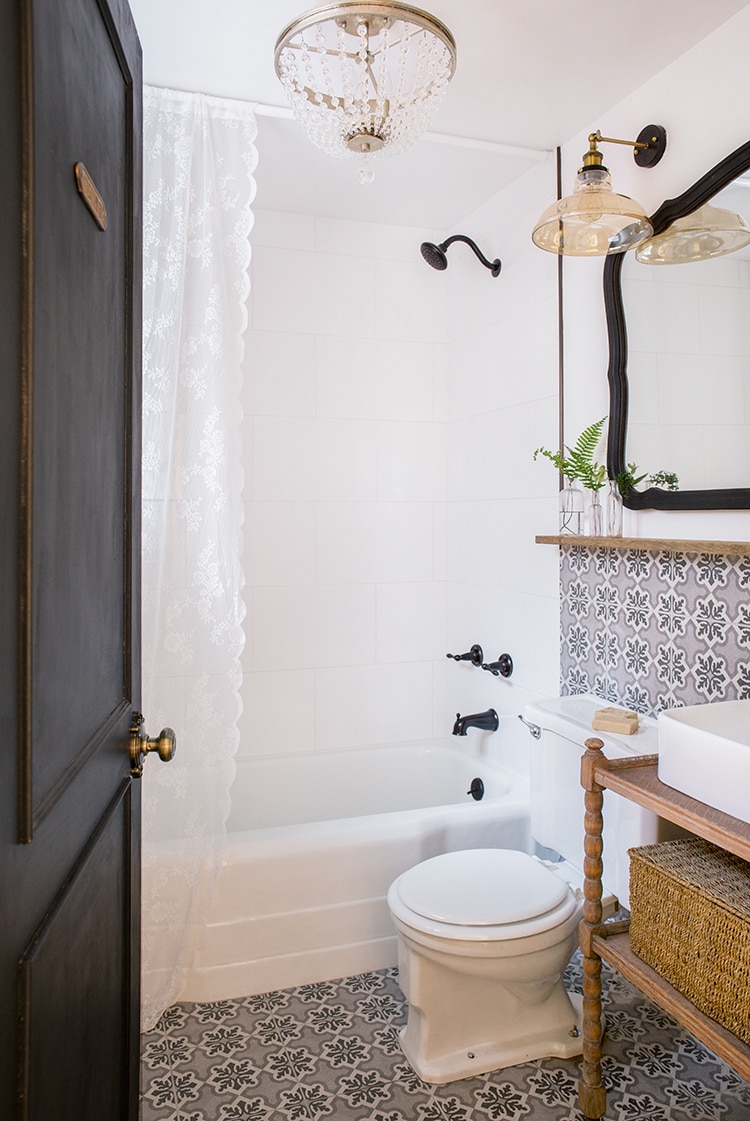 The sweet floral bedding in Bedroom 4: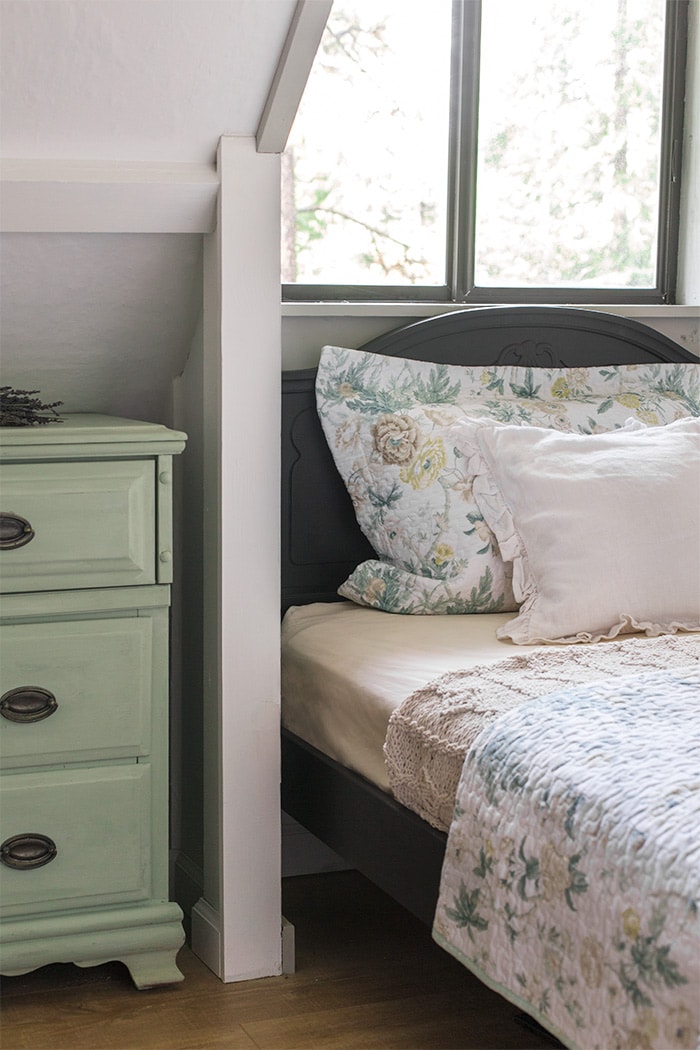 Actually, all of their bedding. These flannel sheets were perfect for Bedroom 2: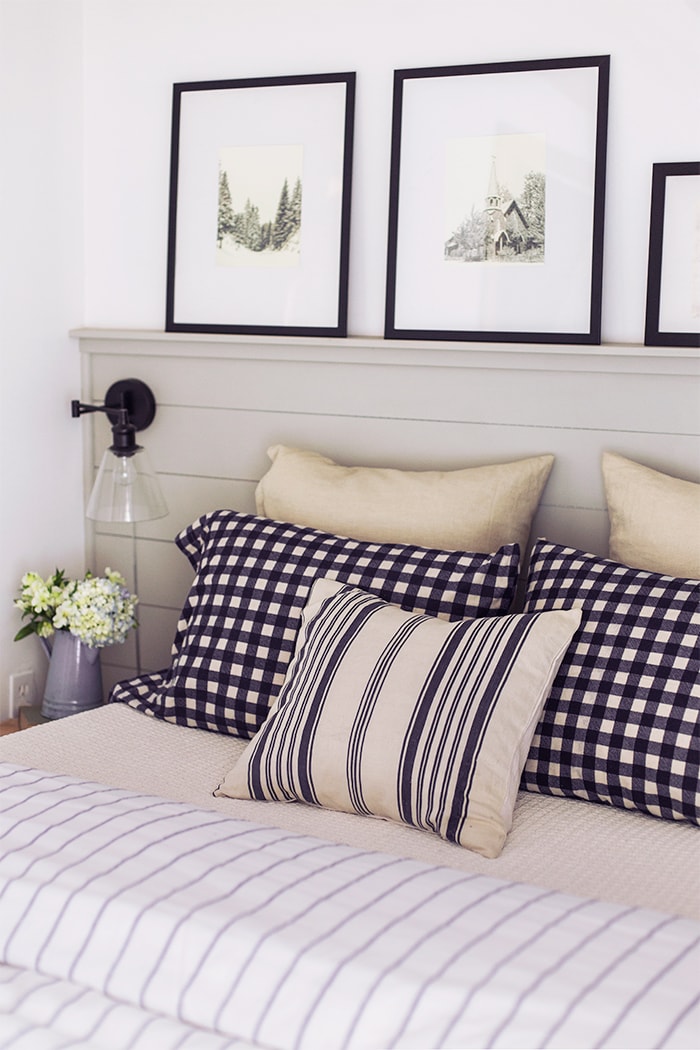 There selection is huge and always changing, so I spend more time browsing Wayfair than probably anywhere else when putting together room designs. And one of you are about to do the same because Wayfair is giving away $250 in store credit to a lucky reader!
Enter to win using the Rafflecopter widget below (use one or more of the options for as many entries as you'd like). The giveaway period ends at 11:59pm next Sunday, March 26th, and the winner will be emailed the following day (March 27th).
Good luck to all, and stay tuned for the last giveaway tomorrow!