Nothing but good news this week!
As of today, we are all moved into the Riverside Retreat—and now the real work begins! I've been scheduling projects for us to tackle over the next month, so between those and unpacking and wedding planning (10 more weeks!) and Lucas working full time and traveling, our schedules are jam packed.
Oh, did I mention we FINALLY closed on our 5-unit Bungalow? It only took six months!
I've posted updates on this blog sporadically, but this saga has been so many months in the making, I don't even remember all the details.
Long story short: we went under contract in late January, and the original escrow period was set for 45 days (typical for a commercial loan). There was some confusion/miscommunication from the seller's broker and property management company, which caused the first extension. Then our bank dragged their feet, resulting in another extension. Days before we were set to close, our bank unexpectedly denied our financing and left us scrambling to line up a hard money lender. In our second attempt to close, the seller discovered he had a lien against his name and couldn't sell any property until it was cleared. This delay turned out to be a blessing because we were able to find a small local bank to secure a commercial loan with great terms, but we ended up signing 2 more extensions and waiting over 2 more months for the seller to finally clear his lien.
And after all that, we have earned the title of landlords!
There were times where we didn't think we'd ever make it to the closing table, but we are proof that patience and persistence pay off!
The Bungalow property is two buildings built in 1925 (one main house and one carriage house) split into 5 units (you can see the back unit peeking out from the right side of the photo below).
Don't let the cute facade fool you, it needs some work.
At only 3400 square feet total, the units are quite small.
They're a mix of 1, 2 and 3 bedrooms, and as basic as they come.
There have been updates like vinyl flooring, paint and a new roof over the years, but there's some deferred maintenance we have to address right away.
Each has their own private yard, which is a nice bonus.
The biggest selling point for us was the location. The property is in the most desirable neighborhood of Tampa, in the best school district, with nearby development only increasing. There will never be a shortage of renters here.
We've had a lot of time to consider our strategy for this property, and have gone back and forth on what makes the most sense. Ultimately, we decided to keep the tenants in place (it's fully rented with long term leases) and let it cash flow.
We're going to focus our renovation efforts on the Riverside Retreat and our new construction home, so you won't be hearing much about this Bungalow going forward.
It'll be doing its thing in the background, generating some income, and slowly building equity over time.
I've rented out 3 of my 4 homes in the past, but have always used a property management company and was very hands off. This will be our first time as both landlords and property managers, so we're hoping it goes as smoothly as it can! Either way, it'll be a learning curve.
Let us know if you'd like us to talk about any specific part of being landlords or investing. We're here to share our experiences!
Speaking of overdue updates… remember this house?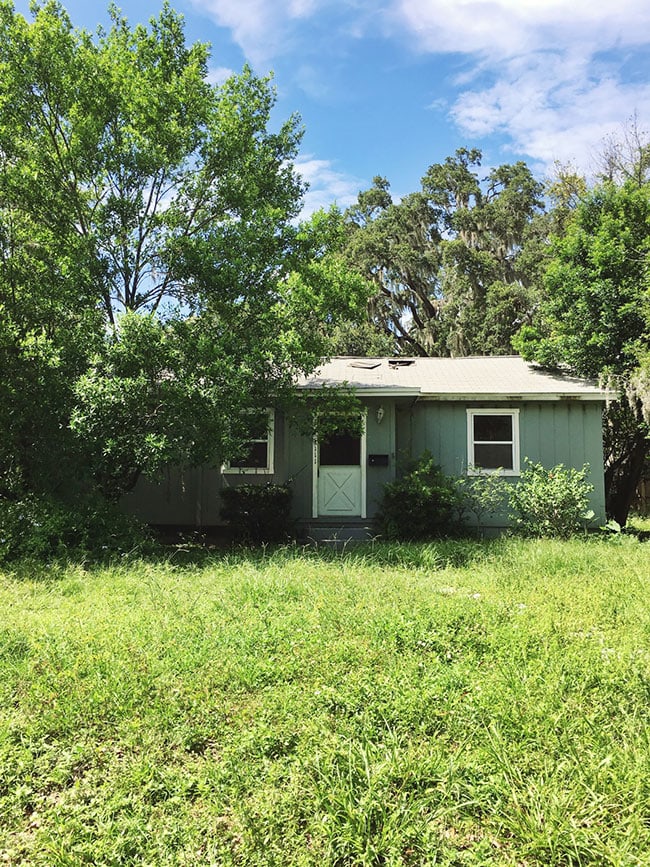 In just 48 hours, it'll be gone. Our demolition permit was finally issued on Monday, and Demo Day is this Friday. I'll be there watching and recording it live on Instagram, so make sure to tune then to see it go down! Another end to a story 6 months in the making—but the beginning of something much greater.
Things are finally starting to get exciting around here!