It's that wonderful time of year where gift-giving is in full swing, and by request, I've rounded up my list of tried & tested tools and home decor favorites to help take the guesswork out of your shopping.
2018 has been quite the busy year for us, juggling multiple DIY/decorating projects over the past several months. After a long home improvement hiatus and a few big moves over the last couple years, I've recently had to rebuild the majority of my tool collection.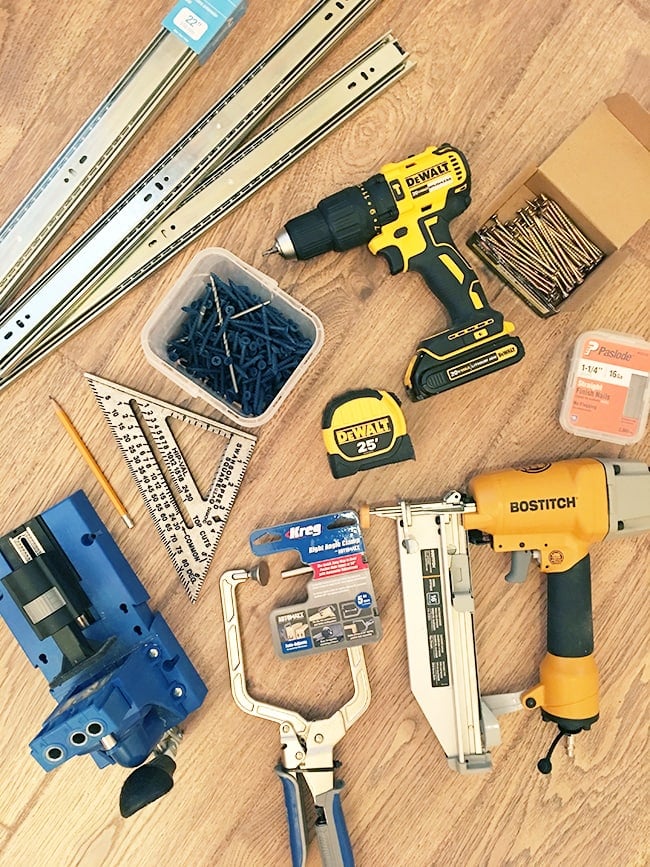 Eight years of DIYing have taught me that high quality tools (and using the right ones for the job) make all the difference in not only the success of a project, but your level of enjoyment and desire to stick with it and continue improving your skills.
With that in mind, I've focused on acquiring professional quality, highly rated tools that will last many years, and they've served us very well over the past several months.
If you're looking to expand your tool collection (or someone else's on your list) click below to see exactly what's in our tool kit, and what I would recommend without hesitation:
I've rounded up everything we own/use onto an Amazon storefront (they make it super easy to shop and let's face it, you can find basically everything ever made). I also added my camera gear/equipment, which is all I use for the 'After' photos, videos, and everything you see on my Instagram.
A few especially noteworthy items I can't live without:
1. Our Dewalt drill, which gets the most use out of any tool we own
2. Our Dewalt miter saw, which can handle any trim/wood working/board cutting project we need
3. Our Black & Decker jigsaw, which is very beginner/user-friendly and has come in handy more times than we can count
4. Our Black & Decker mouse, which I use on essentially every wood working project, and you can't beat the price!
5. My short angled paint brush—this has eliminated my need for painters tape and I'll never use another brush again (sidenote, the Blue Hawk sold at Lowe's is just as good)
If you go to my main storefront page, you'll also see a "What's in my home" list:
These are just a handful of items I own from Amazon (I'm sure there's a lot more I haven't thought of) but here's a few worth calling out:
1. I've found the holy grail of bed pillows—these inserts are the fluffiest and fullest, and at just $12/pillow, I'll never look back.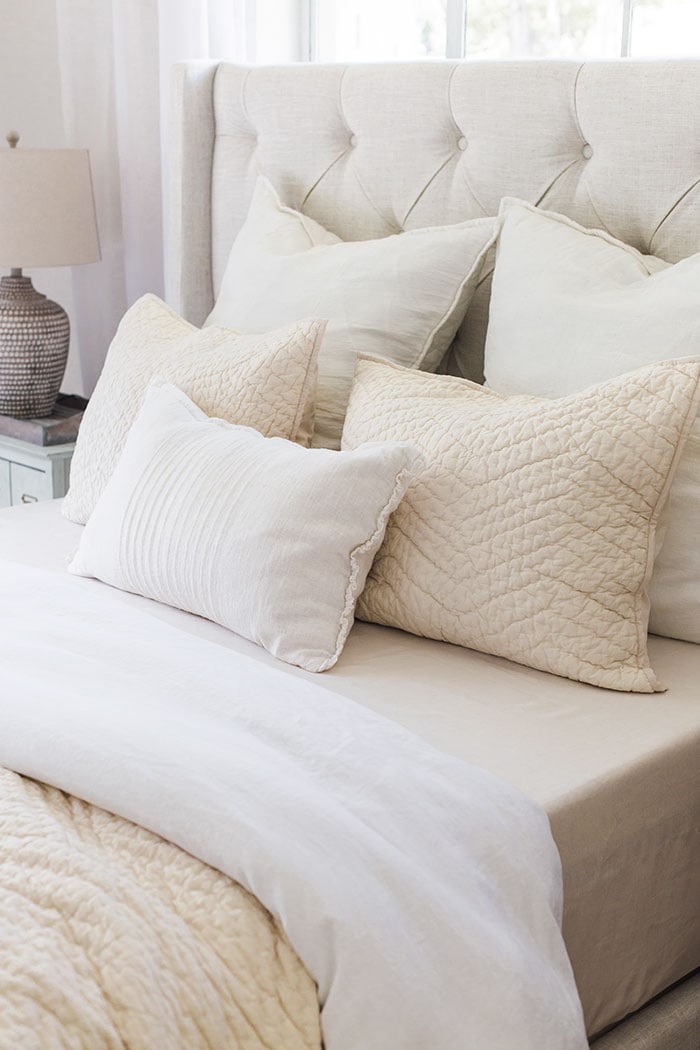 2. I can't get enough of these $13 scarves. They're my go-to accessory for both wearing and styling. Also, cat approved.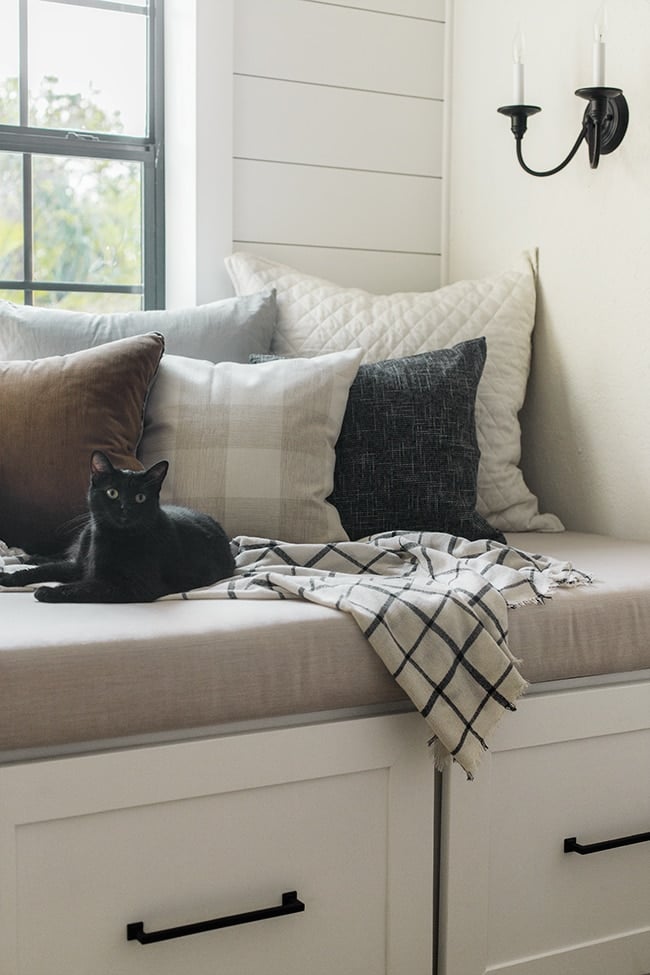 3. The buffalo check and textured black pillows in the photo above? My latest Amazon obsession. Several of you have asked about these and there's so many color options, nice quality and insanely cheap. I'll be ordering more colors soon!
4. My love for this wall mounted faucet runs deep. I've installed these in 4 out of my last 4 bathrooms, in both brass and black. You just can't beat the style and $56 price tag.
5. I've also owned 4 of these jute rugs, in both bleached and natural. As long as you don't mind the shedding, they're a durable, low-maintenance staple that looks great in every room!
Outside of Amazon, I have to mention a few favorite new additions this year:
1. This memory foam mattress topper has to be the single greatest, most life changing purchase of the last several years (maybe even in history?) If your bed doesn't feel like heaven when you crawl in, get one of these and thank me later. I've literally moved my office into the bed and spend hours here every day—it's just too comfortable to leave.
2. Still in disbelief about the price on this massive, gorgeous chandelier. And it's on sale for even less than I paid a few months ago!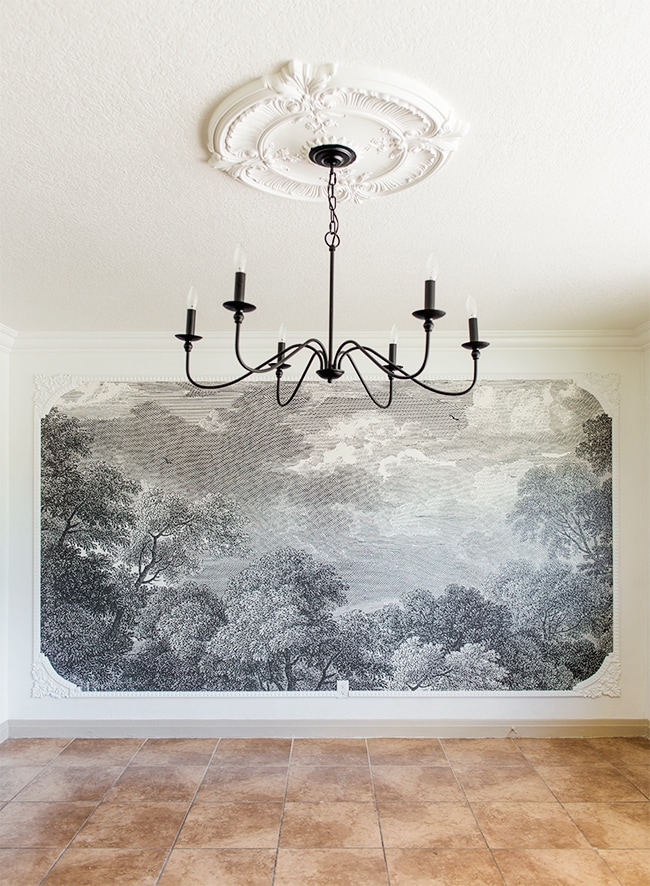 3. I did a happy dance when I found these gold hooks for our laundry room—beautiful design and under $6!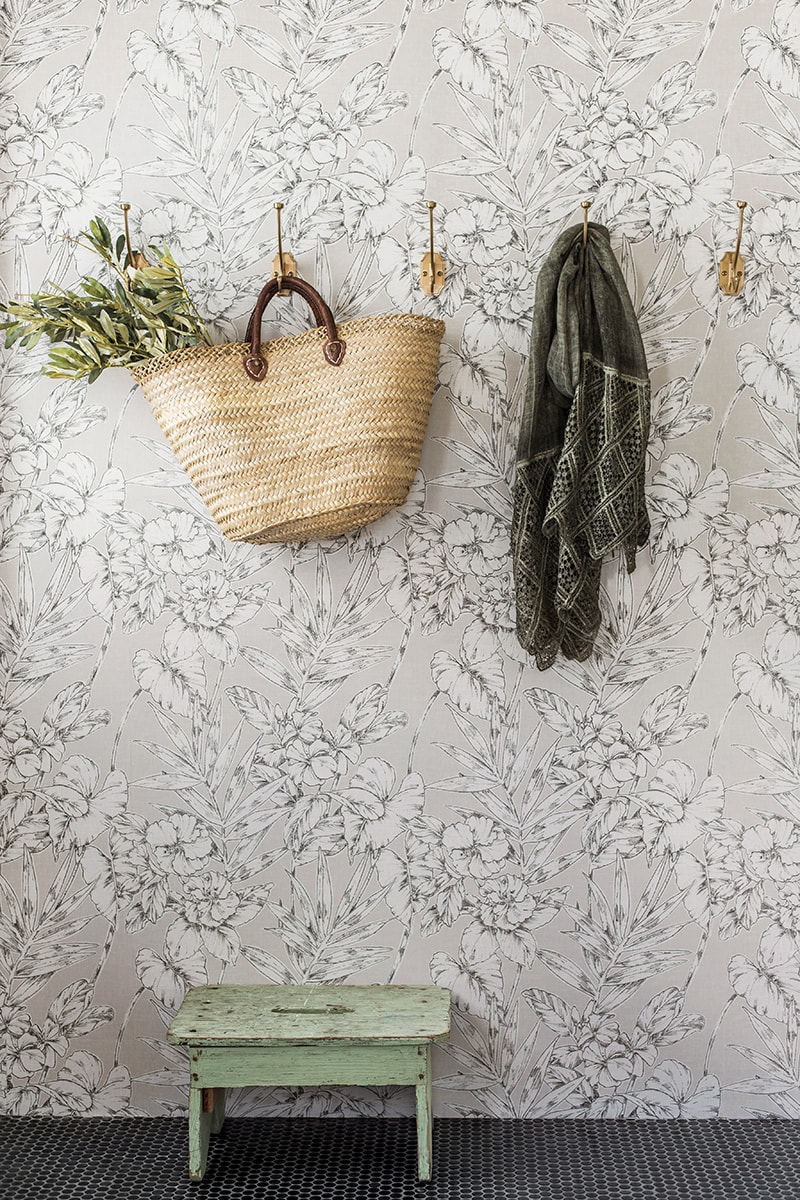 Everything listed above are things I've used/lived with, had great experiences with personally and stand behind 100%. But there's also a few new discoveries that I've saved to my Wish List for upcoming projects…
1. This brass sconce. Simple, classic perfection—and for $35! (Update: just found the same light on sale at Wayfair for $27!)
2.  This pendant is so pretty and unique. I'm thinking about using it in a bathroom remodel next month.
3. This plaid tile was love at first sight. I plan to use it in our upstairs guest bedroom in the new house. Stay tuned for the design plan!
And there's just a little peek at what I've been using in my design boards lately. Next year is shaping up to be my busiest on record as far as house projects/room reveals go, so I've been spending a lot of time sourcing new materials and products, and I can't wait to share those finds with you over the coming months!
I hope you found this short guide helpful, and as always I'm happy to answer questions if you need tool/home decor recommendations. Just leave a note in the comments below, shoot me a Facebook message or DM on Instagram.
Next up: my quick & easy holiday decor… coming in a few days!