Welcome to the first edition of Furniture Flip Friday! If you missed the introduction post, make sure to get caught up here. Today I have updates from my own recent furniture flip projects, and I'll be sharing some of your secondhand finds and makeovers from the #furnitureflipfriday hashtag on Instagram!
Let's get it started with my DIY fluted dresser from last week…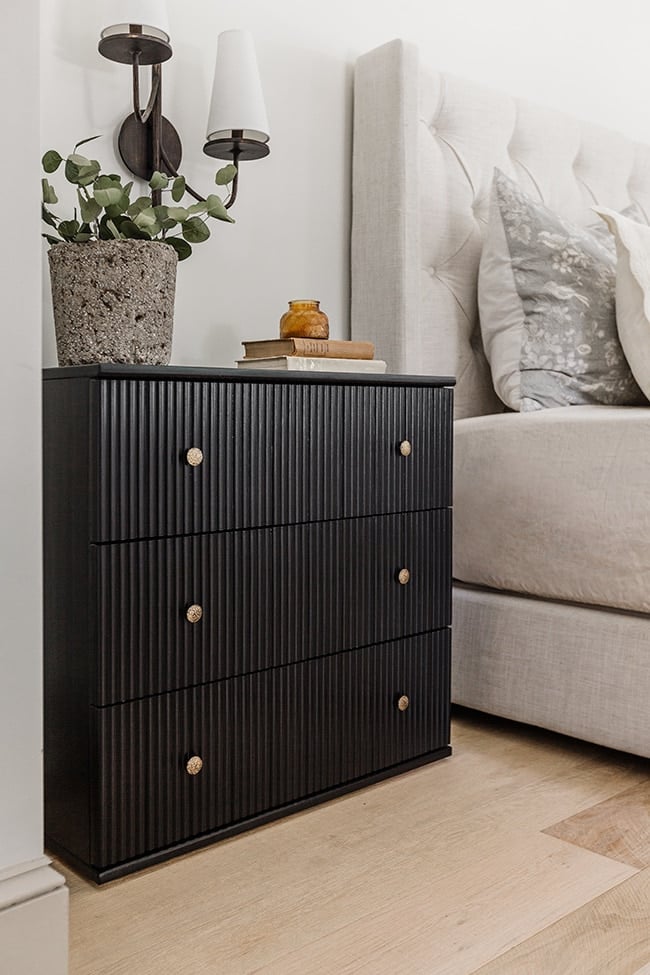 When I asked everyone's opinion on what to price it at, your responses ranged from $100 to $1,000,000 ? Most of them fell within the $200-$300 range, which was my initial thought. Even though it looks like a $2k dresser, it's still an Ikea DIY so it's not fair to price gouge. I was planning on listing it in one of my Facebook buy/sell groups, but I received several DMs from locals wanting to buy it first, so I let it go for $250 to a sweet couple who will give it a good home. If you're planning on following my tutorial to sell your own, I think that's a reasonable price!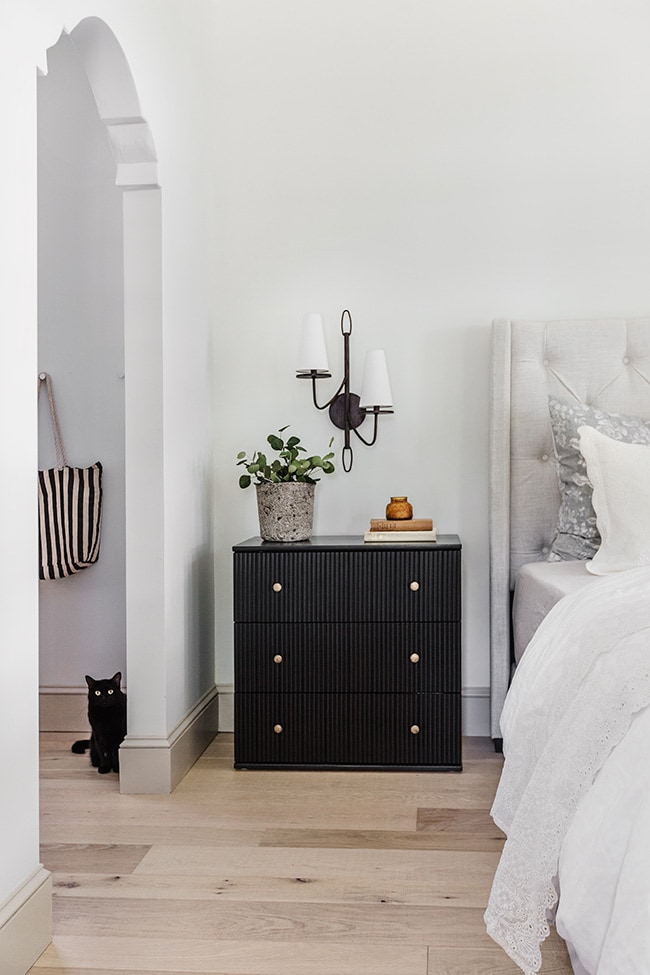 In other news… a couple days ago I picked up my next flip for $12 on Letgo! Any ideas on what's in store for this one?
Tune into my stories next week to find out 😉
Let's look at what you guys have been working on! I've had so much fun going through the hashtag and my tagged stories. There have been some amazing finds, like these $20 night stands from @mybffjules…
Look at that gorgeous shape! What a steal. All they needed were a coat of black paint and simple hardware: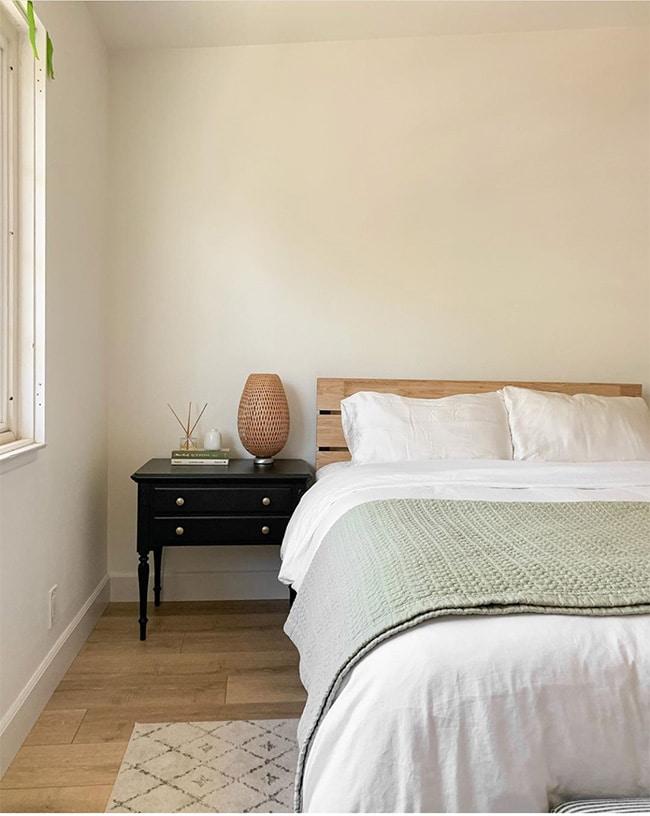 Can you believe this before/after yard sale transformation by @anappetitefordesign?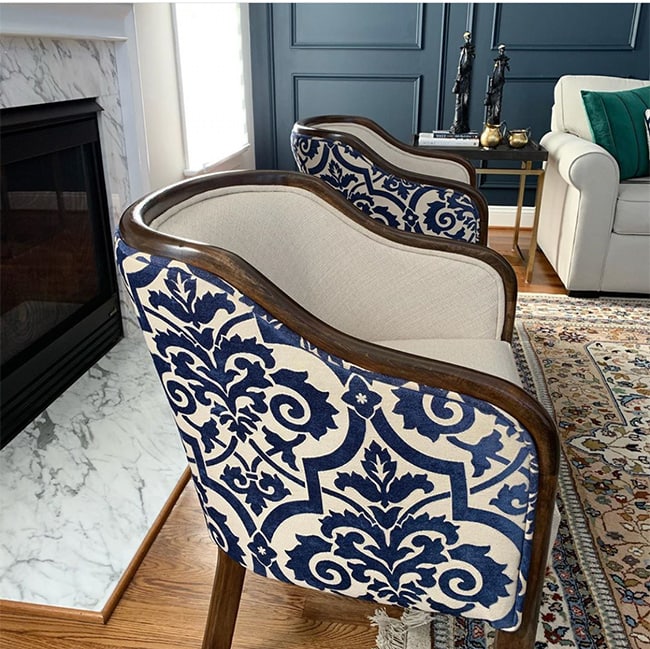 I don't know the first thing about reupholstery, but maybe I should learn!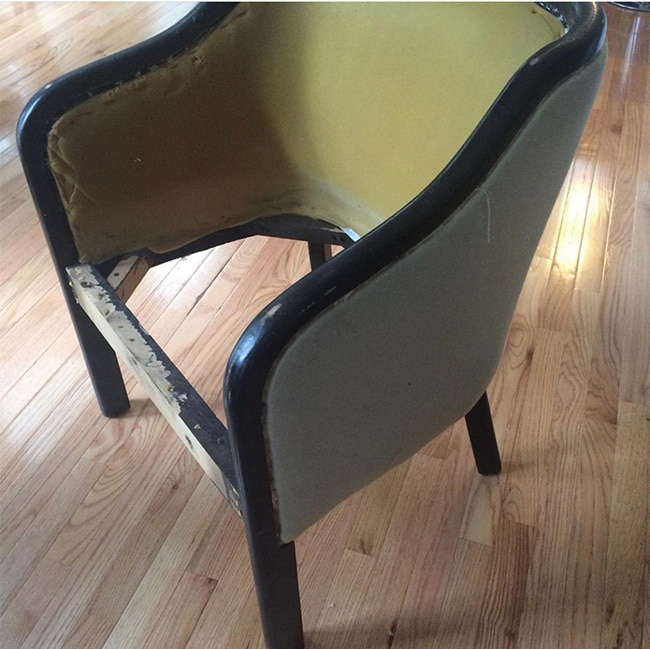 Can you spot the hidden potential in these old file cabinets House of Hollingsworth found?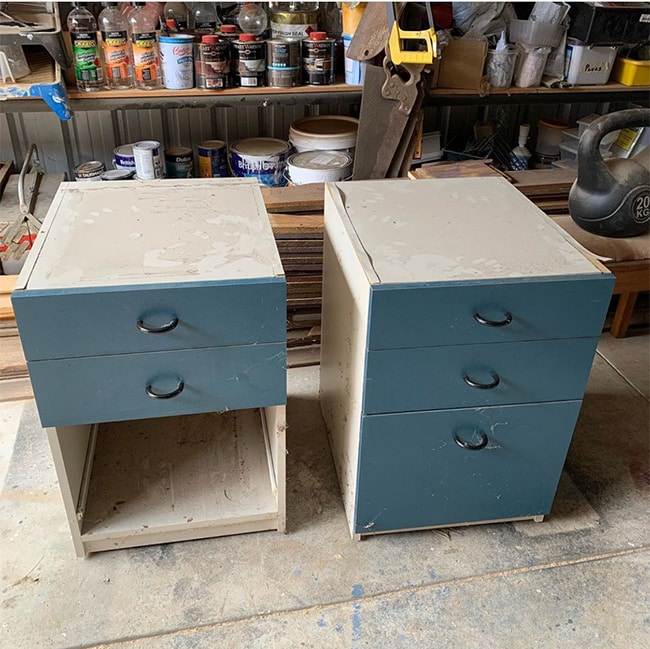 Talk about trash to treasure! Kate is so talented: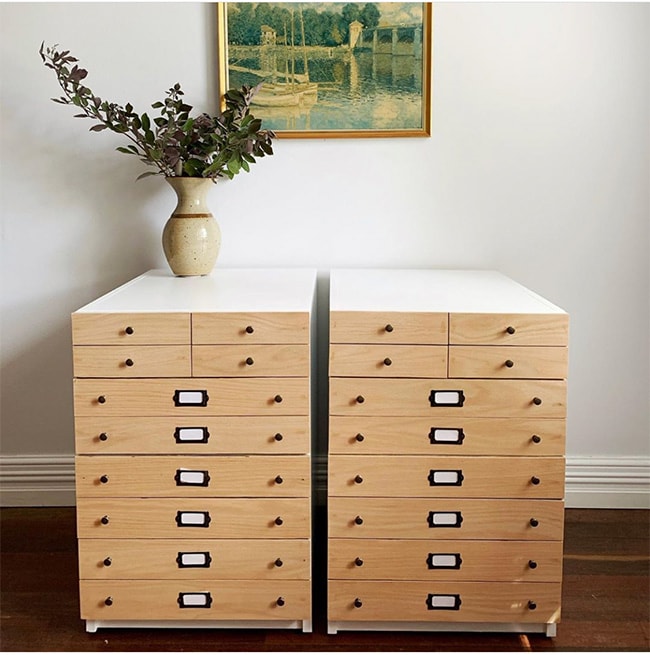 This dated oak buffet also needed someone with a vision to give it new life…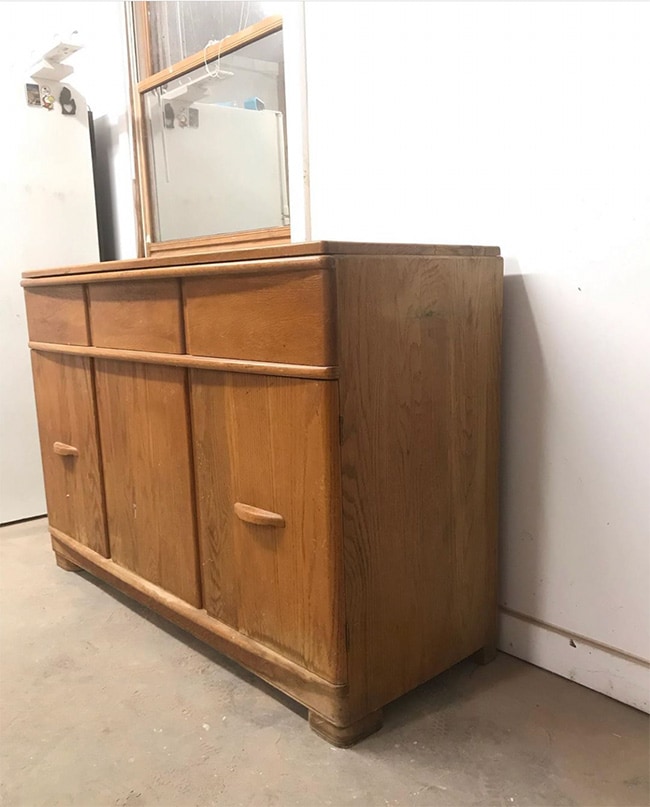 Kaitlyn Rose Interiors brought it into the 21st century with this impressive makeover: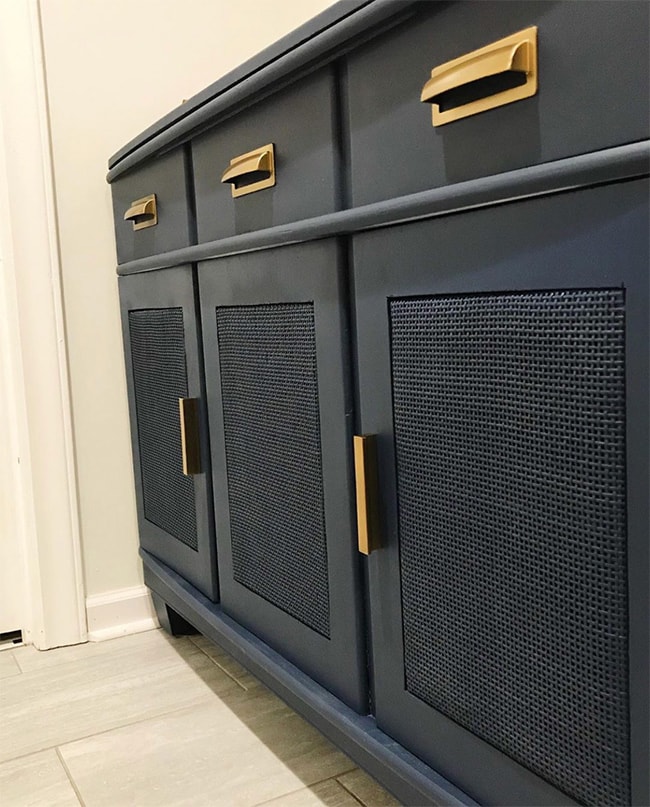 Sometimes furniture needs a makeunder. This little chair was shabby chic'd out but had good bones.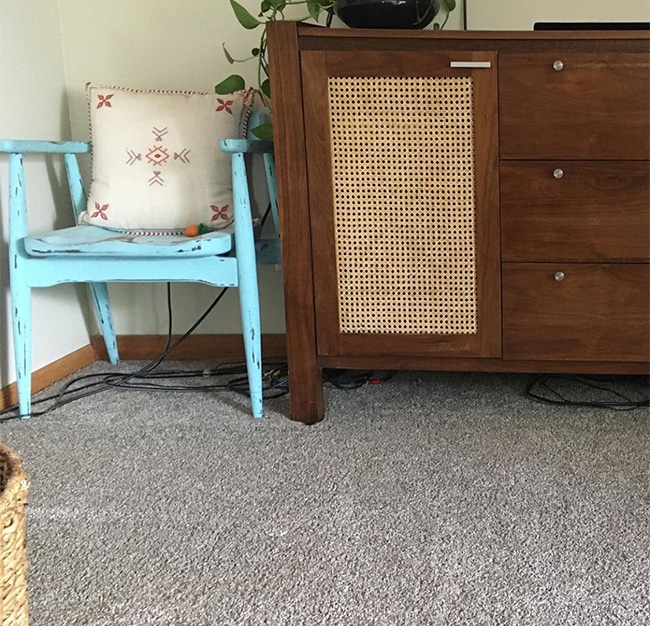 @Moetalksalot painstakingly stripped, sanded and restored her back to her original glory. Someone give this woman a trophy!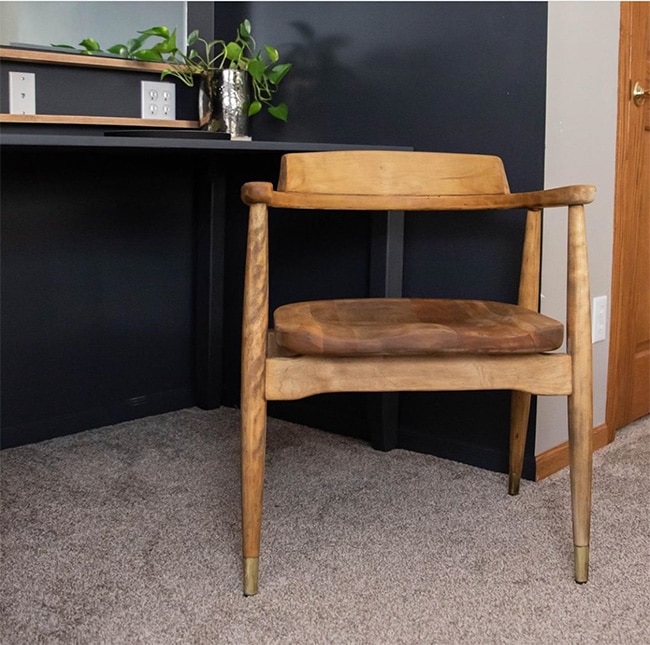 What about this bench, how would you rescue it?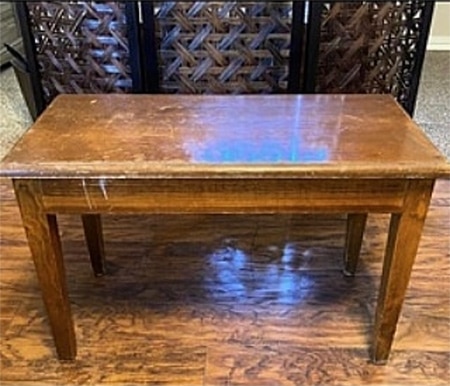 @kyoreder_of_rugs got creative and recovered it in vintage kilim fabric fabric—so good!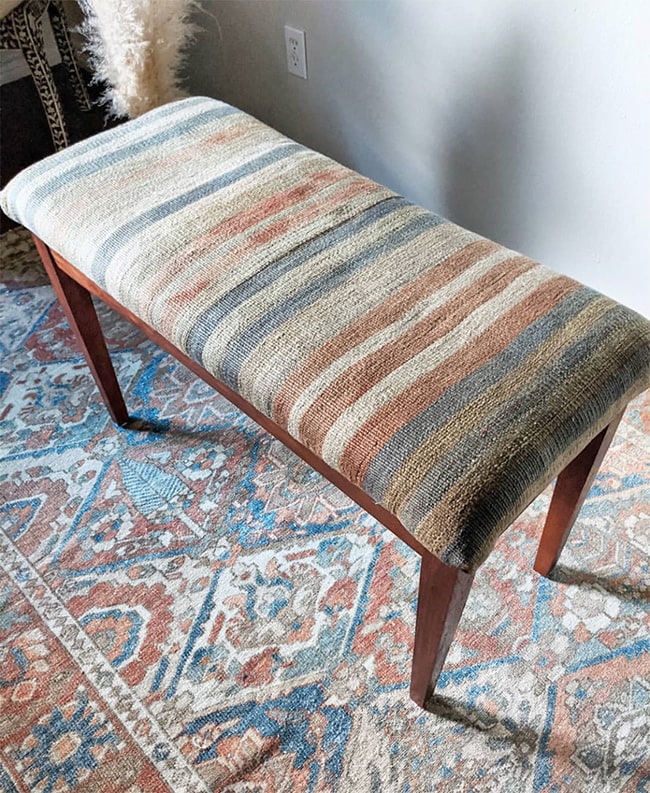 So inspired by this next DIY art project—here's the generic before: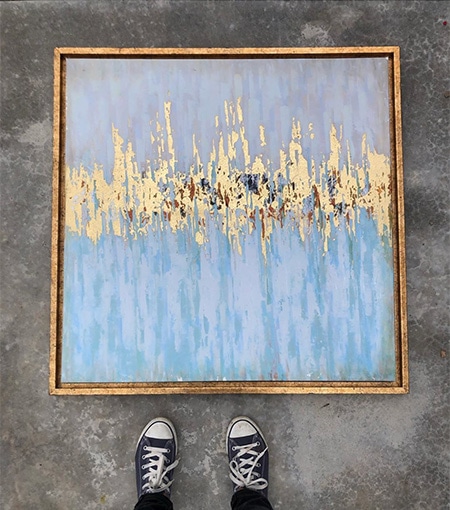 @ruqiyiamtiaz used joint compound to give it a modern textured look. Adding this one to my to try list someday!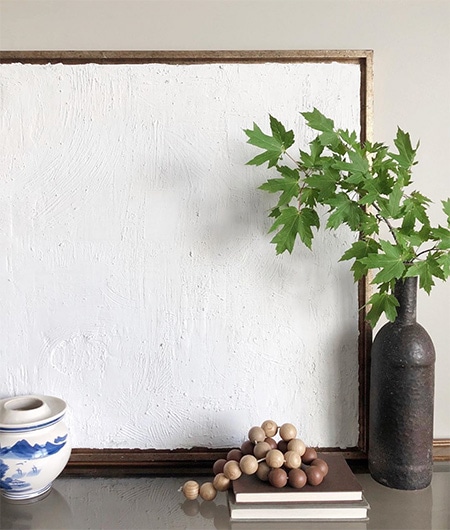 Here's another before/after you'd have to see to believe…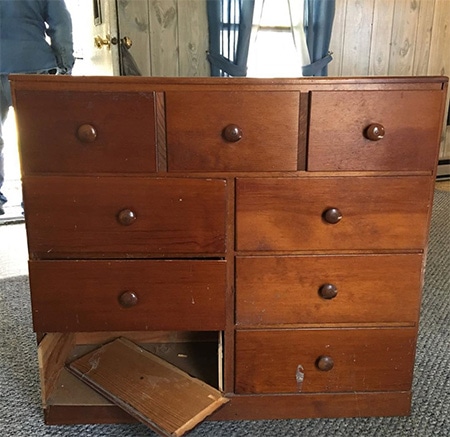 @swallowhollowco reimagined it with new paint and campaign hardware. Loving everything about this!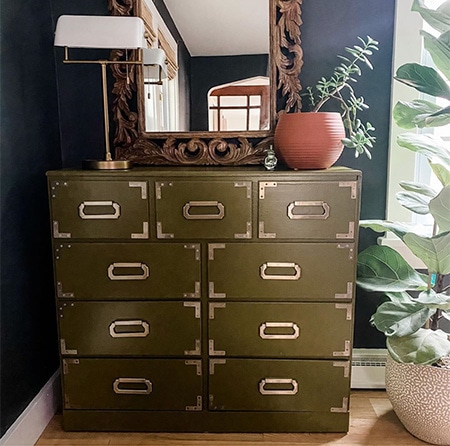 Here's another sweet little update from @swallowhollowco. She repurposed this vintage secretary desk for her daughter…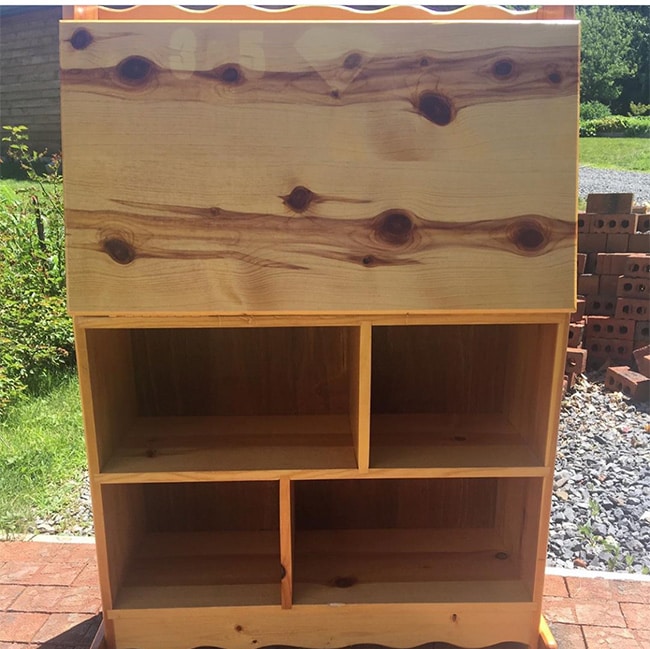 Nothing sweeter than pastel paint and floral print! (the chair was a curb find, also made over):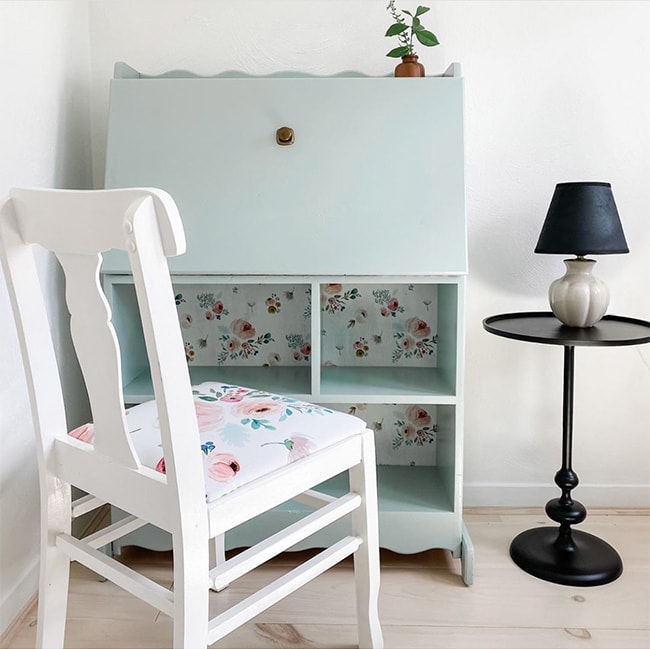 Let's keep it going! Have you found any secondhand scores lately? Even when I'm not looking for anything, it's fun to browse Marketplace just to see what's out there. I'm trying to hold back on new projects since we currently don't have a working garage to hold unfinished projects (or time to do them) but it's so hard when you find a great deal!
Show me what you've been working on by tagging #furnitureflipfriday and @jennasuedesign on Instagram, and I'll keep sharing! Right now we're in the middle of wainscoting in our work + play room and you can catch those updates on Instagram this weekend…