All of this talk about thrifting for lamps after last week's DIY lamp tutorial made me realize—I haven't done a Marketplace Monday in far too long!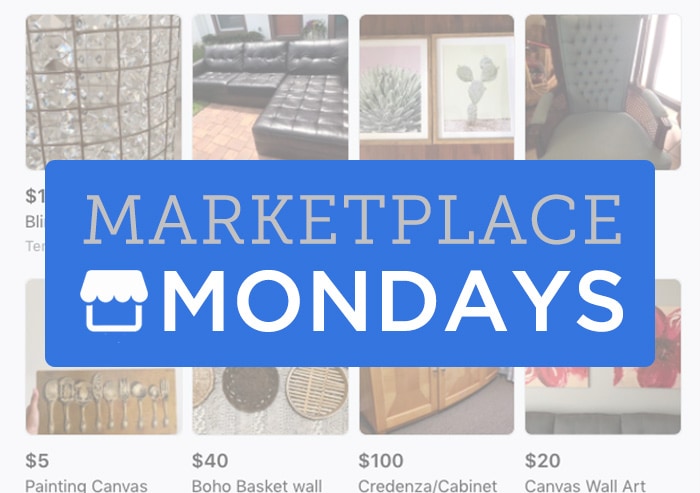 If you have an interest in upcycling/furniture flipping, make sure to read all of my best tips + tricks in this post first: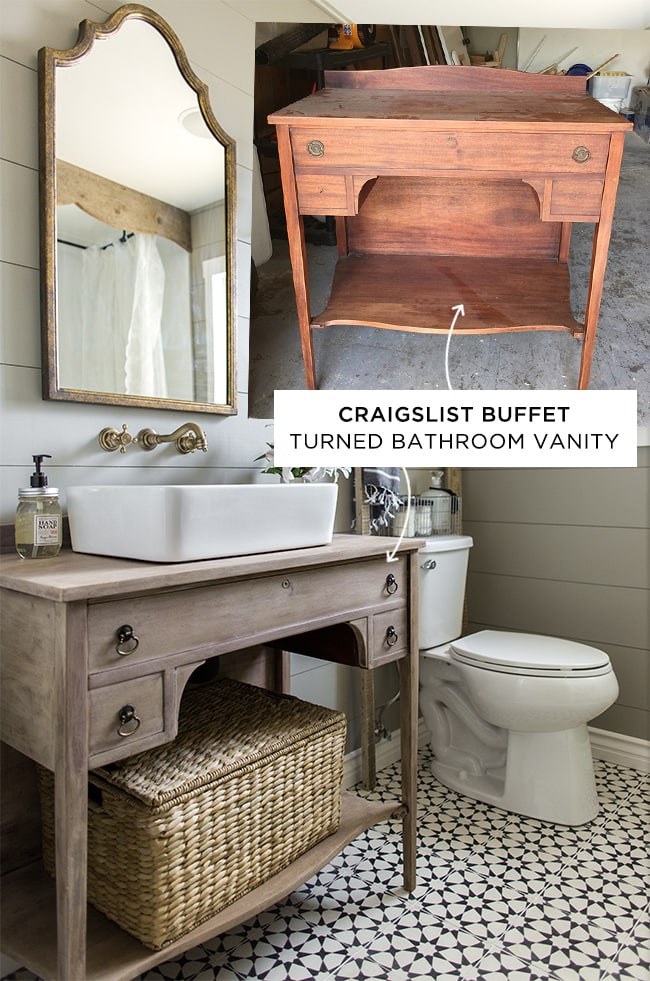 A few days ago I put out a call on Instagram to nominate your city for the next round of Marketplace Monday (you can find previous roundups for Atlanta and Houston). After hundreds of responses, I narrowed down to the most requested and here it is: my favorite finds from the Denver metro (I set the search radius to 20 miles).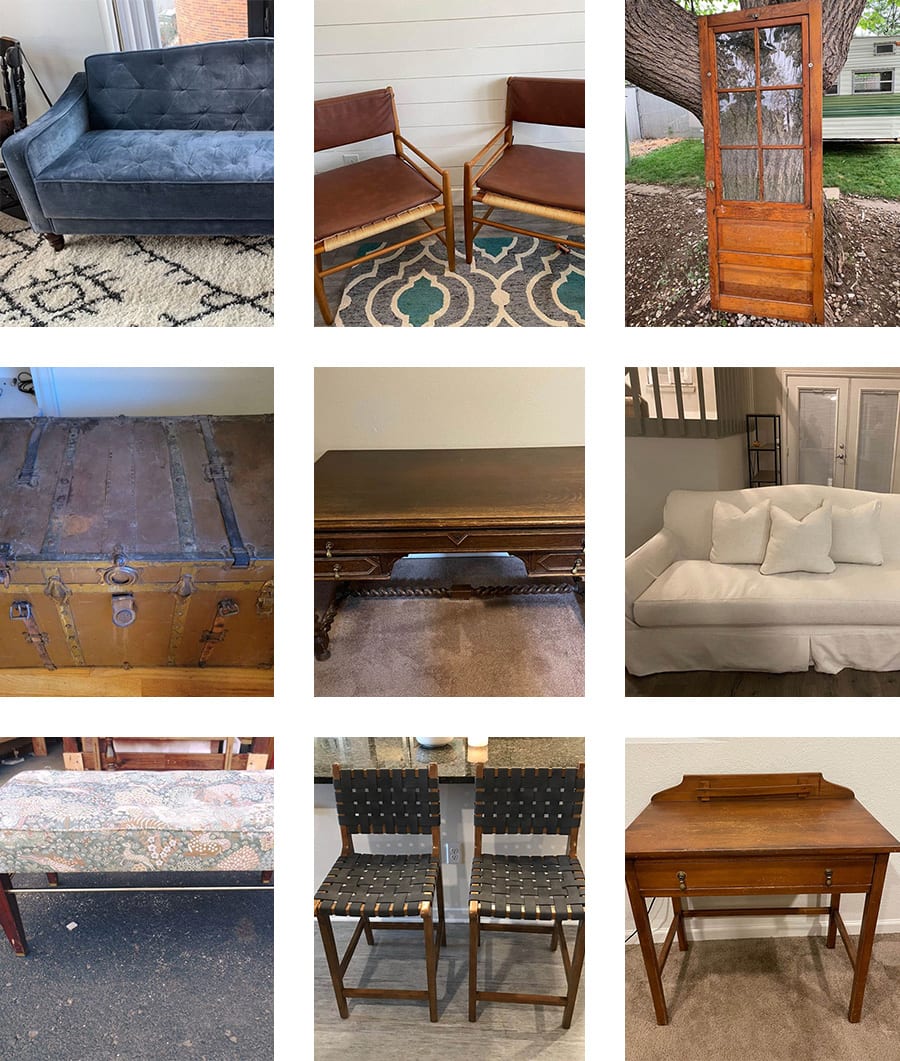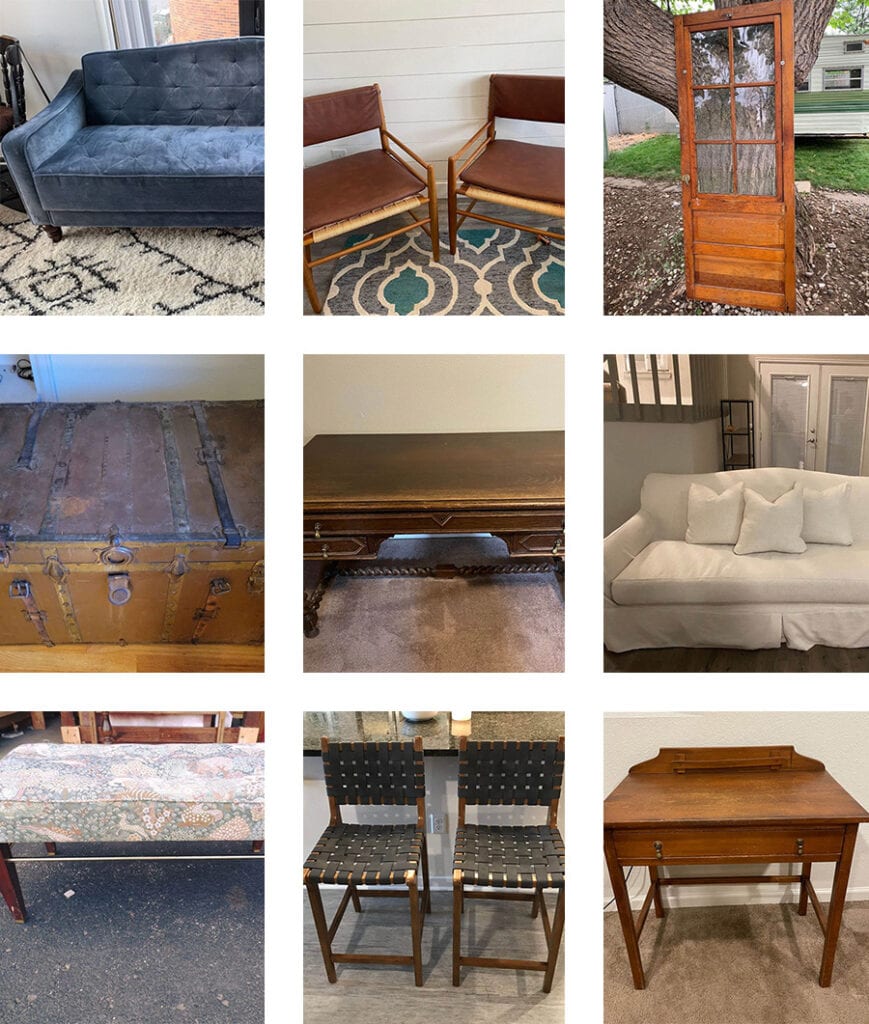 I found most of these Sunday night so some might be gone by the time you read this—the best deals go fast! Click on the title to see the listing: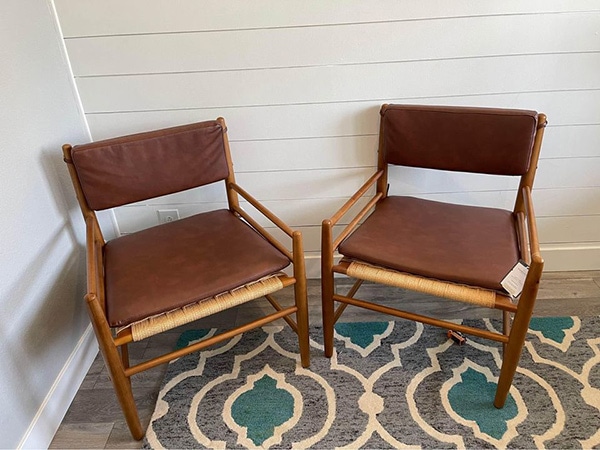 These are brand new and retail for $250/each, so you can save $50 (or more—they've been listed for a few days so make an offer!) If you only need one chair, someone else is selling one for $165.
How about a matching ottoman to go with those chairs? Half off retail.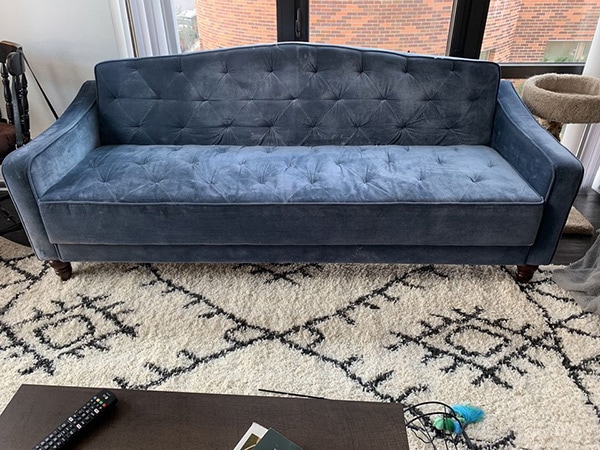 Gorgeous color and shape, and an even better price. Velvet also holds up so well in our rentals! I don't think this will last long.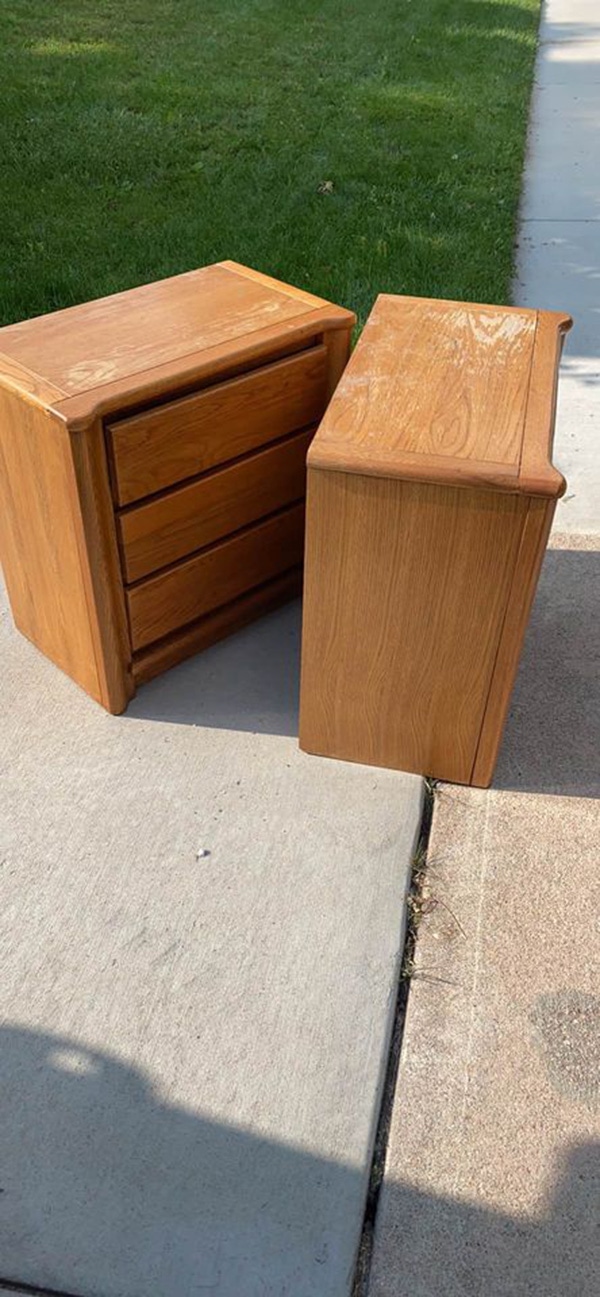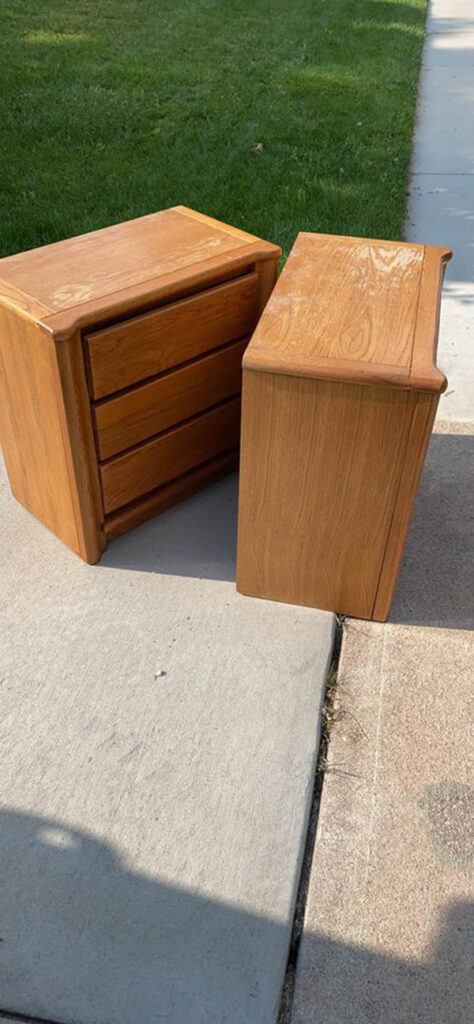 Matching night stands are always a score, especially if you're furniture flipping. These have a nice simple shape and can be customized in many different ways. And only $20 for two!! They'll be gone soon.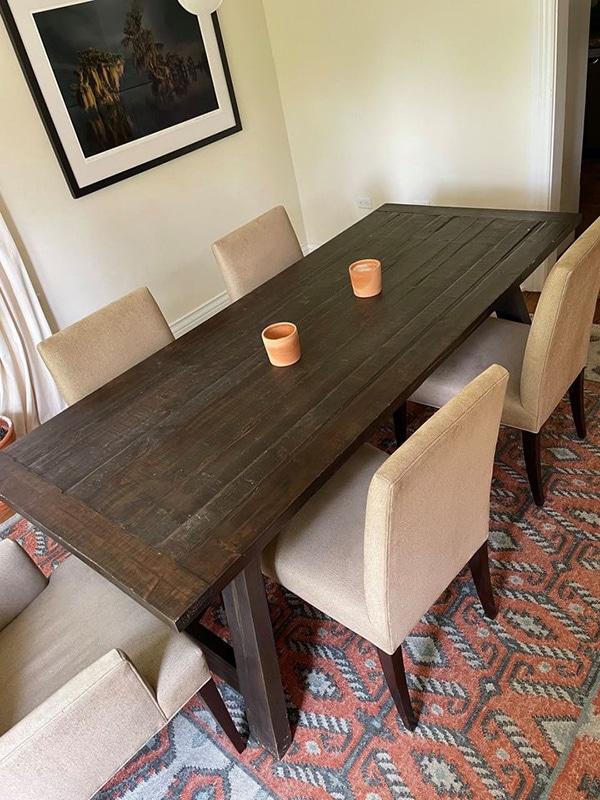 I don't know about you, but secondhand might be the only way I'd be able to stomach buying RH furniture. If you love RH but not the price tag, this one is for you!
These are technically file cabinets but I'd use them as night stands. They remind me a lot of our secondhand night stands (which I get questions about all the time—I guess they're not easy to find!)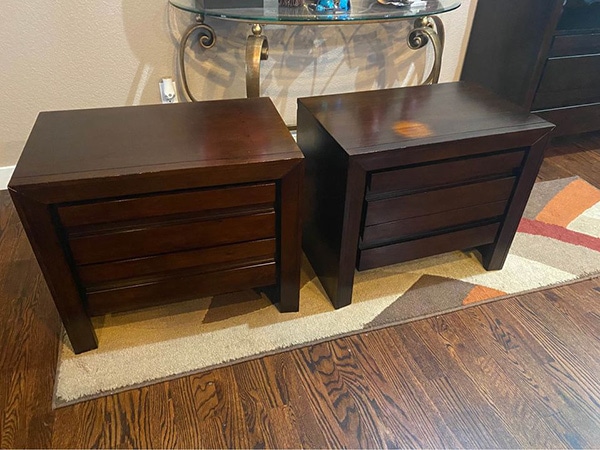 Another solid wood nightstand set—there's no description but I believe there are three cabinets for sale from these photos? They have a nice shape and style that would fit with most any decor—just slap on a fresh coat of paint and some pretty hardware (also, definitely talk them down in price!)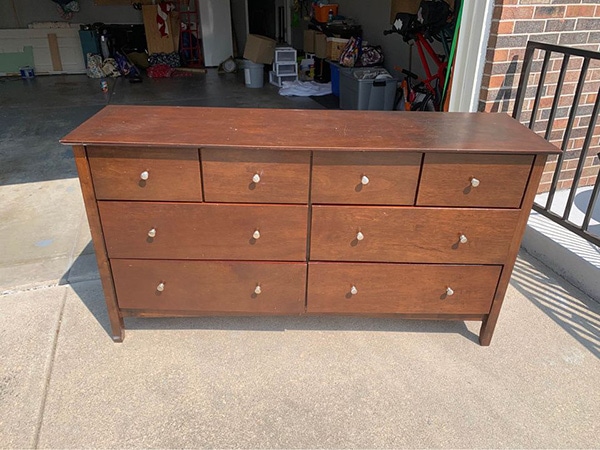 Talk about a blank canvas to work some furniture flip magic. This would be a great candidate for my DIY fluted dresser tutorial!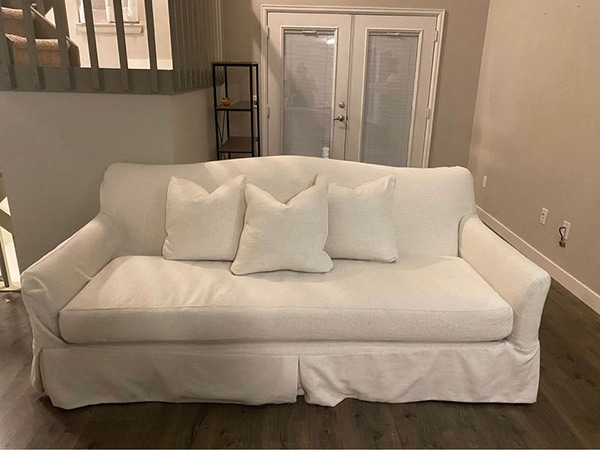 This appears to be in great condition and currently retails for $1400. It reminds me a lot of our living room sofa. This sofa was also included in my budget linen sofa roundup a couple years ago. Someone scoop it up!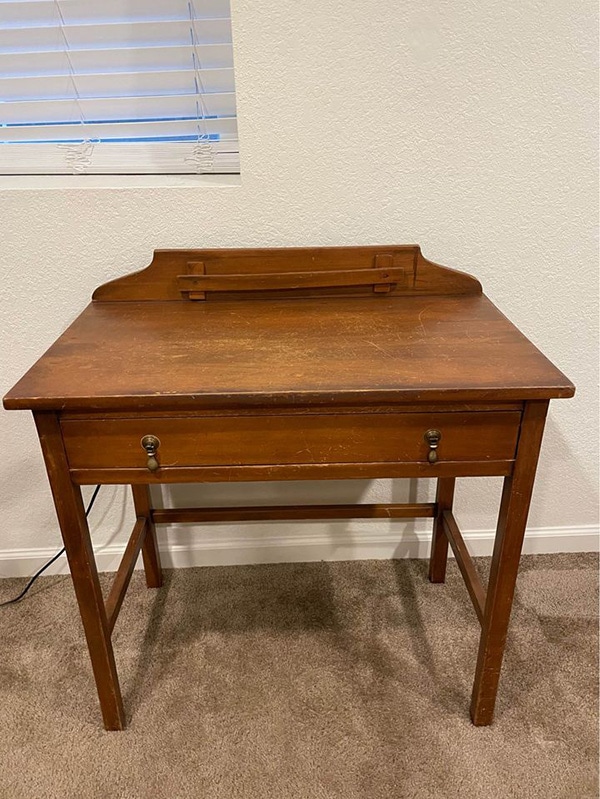 I'd be shocked if this is still available by the time you're reading this, but I immediately thought of repurposing it into a powder/guest bath vanity.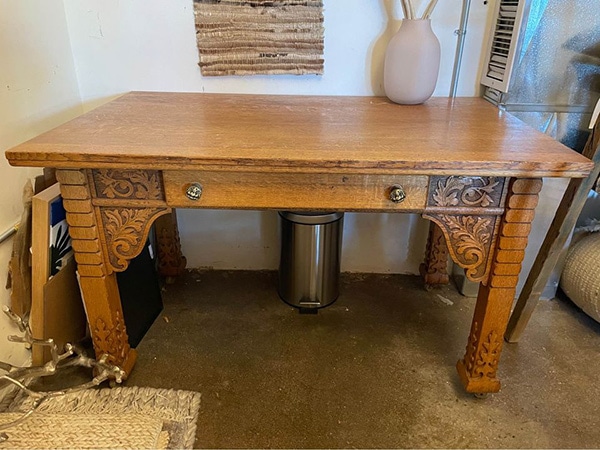 Such a beautiful piece with unique details and character. No refinishing needed, I would leave it just the way it is! You could also repurpose it as a guest bathroom vanity or maybe even a kitchen island (like I did at the Riverside Retreat).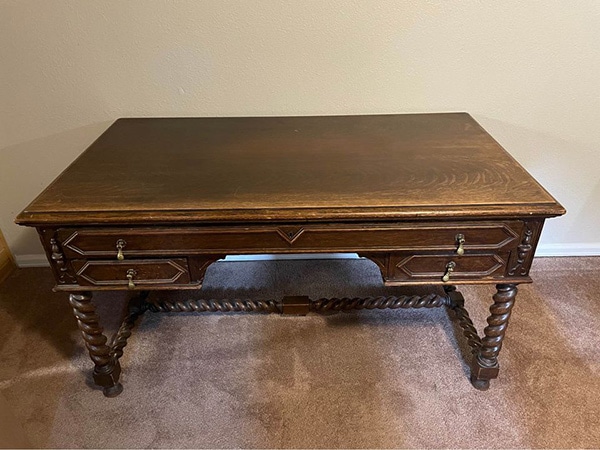 This one is another beauty. Paint or leave as is!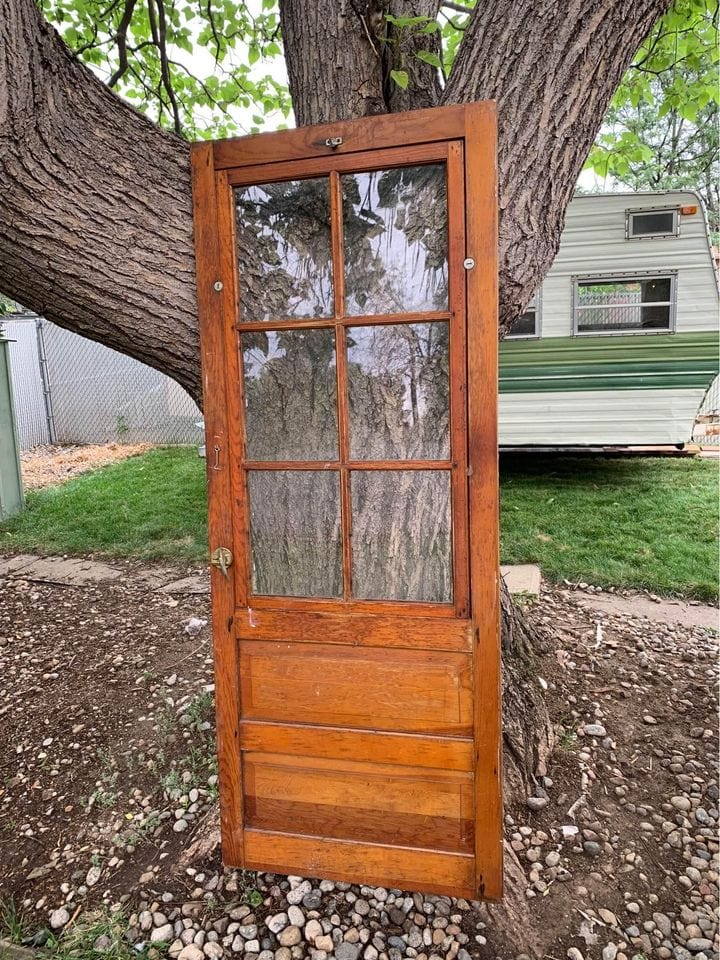 I'm a sucker for antique doors and this one is a steal. Use it for your pantry, laundry room or office. This will go fast!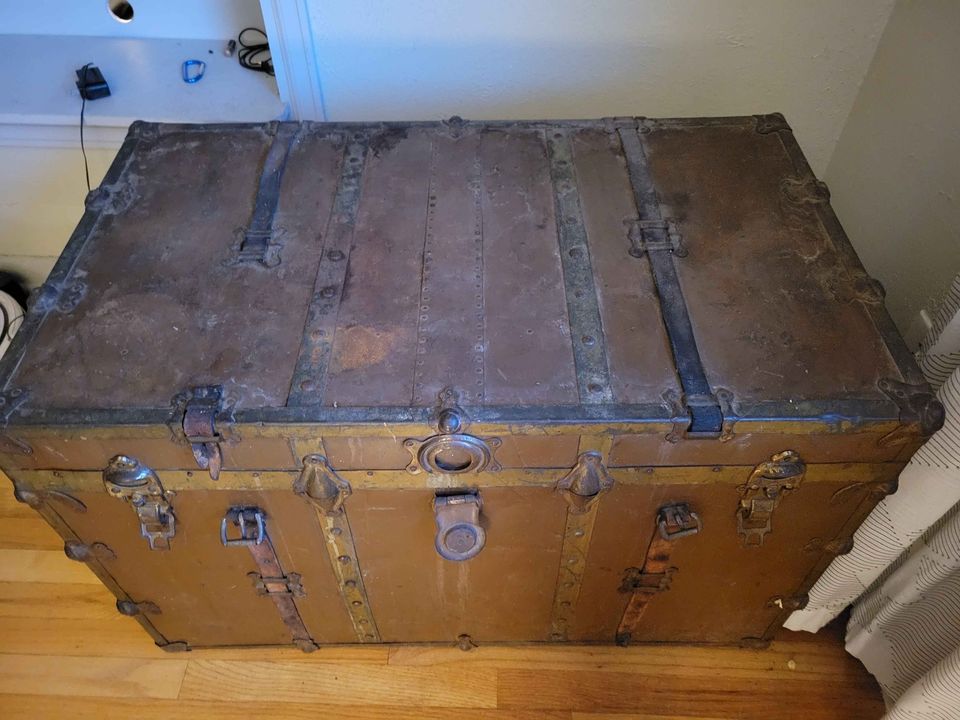 I have a collection of these vintage trunks and use them as coffee tables and night stands (for guest rooms). This one could work as either, and $70 isn't a bad price. Also: check out this smaller chest for only $5.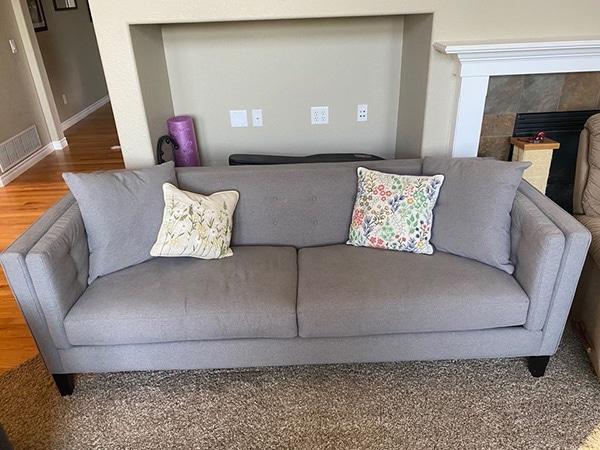 Here's a simple, versatile sofa in excellent condition that could fit in with most styles (originally sold here at Macy's).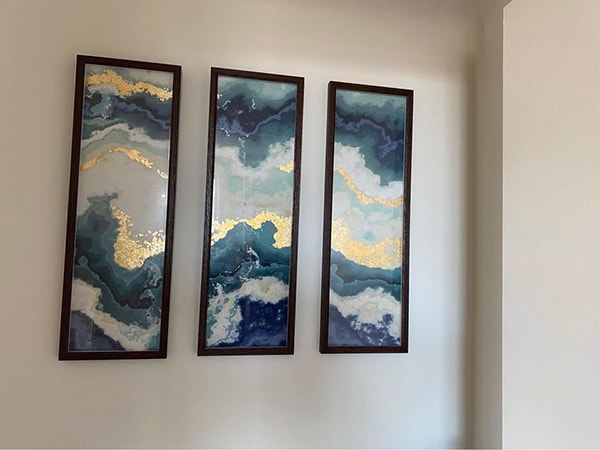 Ever since discovering my favorite framed art DIY hack, I've been on the lookout for cheap frames in large/unique sizes. You can use my trick to turn them into 'canvas paintings', or follow my easy DIY tapestry technique, and hang it above your bed, just like I did!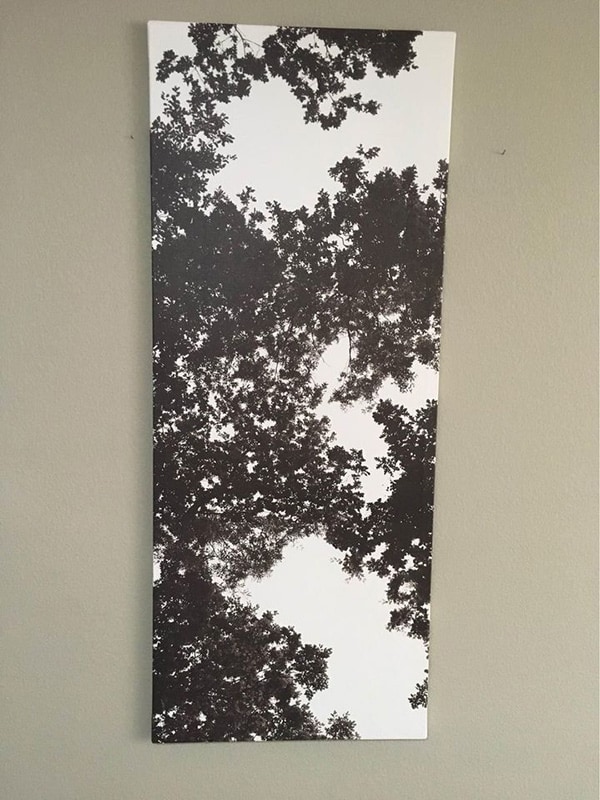 This one is a perfect size to hang over your queen/king bed. I kinda like the art as is, but you can also easily paint over it or cover it with a tapestry. Whatever you do, make sure to add a simple DIY wood frame to finish it off!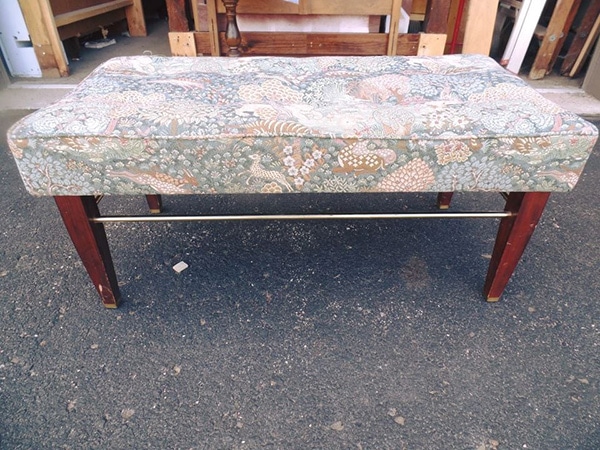 This sweet pastel woodland inspired fabric had me at hello. Reminds me of designer wallpaper that's trending right now. I'd just give the legs a coat of paint, maybe Rub n Buff the metal bars and you have yourself a gorgeous, one of a kind piece.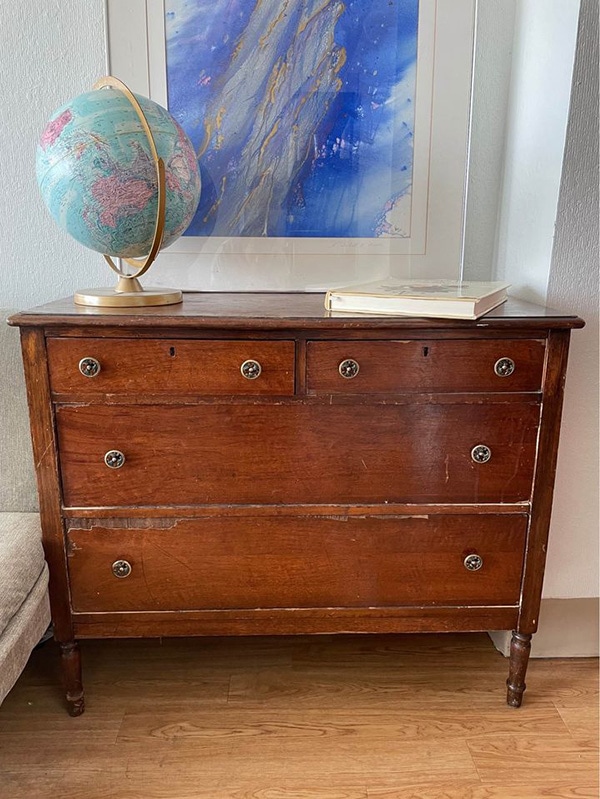 A lovely, simple vintage wood dresser. I actually think the chips and damage add character, and I'd just leave this one as is.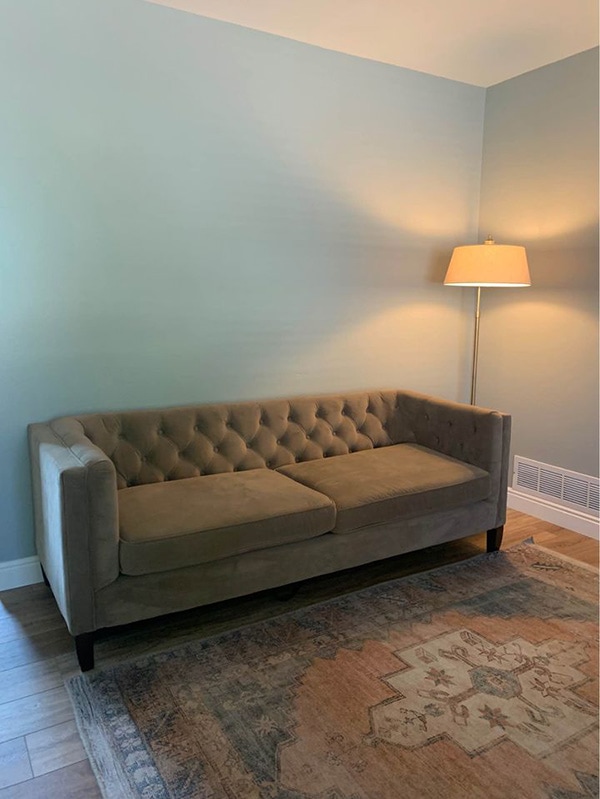 This one has a really nice shape, color and is in excellent condition. Listed for over a week so you might be able to talk them down.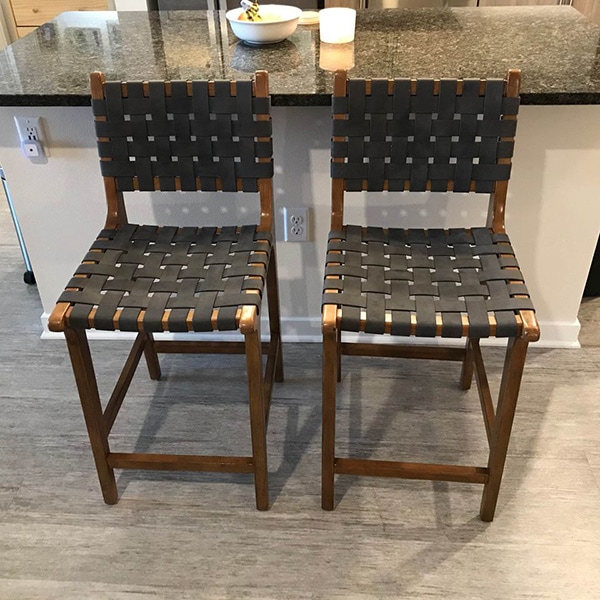 These retail for $460 per set, so not a bad deal at all for two. They've been listed for six weeks so you might be able to talk them down even more. Someone else is selling a matching set of dining chairs for $220.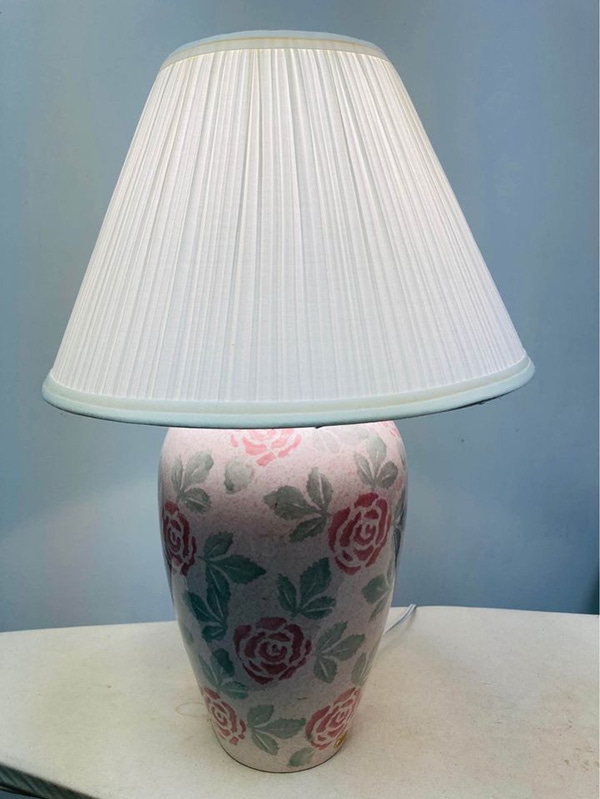 DIY concrete lamp, anyone?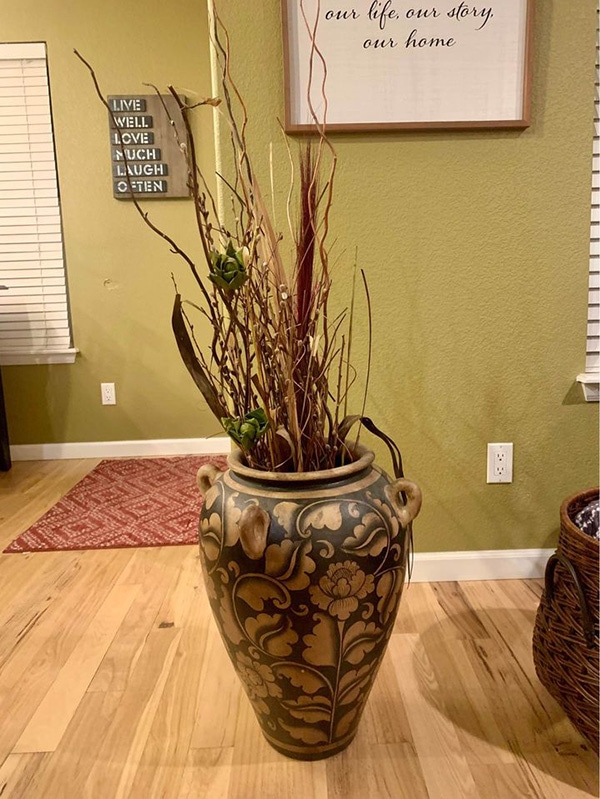 This one is large, has a nice shape, and would also look like a million bucks with my DIY concrete lamp technique (or DIY faux stone tutorial). Check out this $5 lamp as well.
---
Alright everyone, was that fun? Denver, you are a gold mine compared to a lot of other parts of the country. I had a lot more listings lined up to share but, of course, the best ones were gone by the time I posted this. Time is of the essence in the FB marketplace game.
If any of you are local to Denver, let me know if this was helpful and if you were able to snag one of these finds. I'd love to hear about it!
Check back here on Wednesday for a big lamp + vase roundup…