It's Round 2 of Marketplace Monday! If you missed my Furniture Flip Friday post, make sure to go back get caught up first. Houston was one of the most requested cities from my call to submissions on Instagram, so it had to be next on my list after Atlanta. I searched high and low for unique finds, great deals, and furniture that's perfect for flipping. Note that I set the search to the greater Houston area, so some of these may be from outside of the city.
Just like last time, I found most of these Sunday evening so they might be gone by the time you read this—the good deals go fast! Click on the photo or price for the listing:
Antique mirror – $20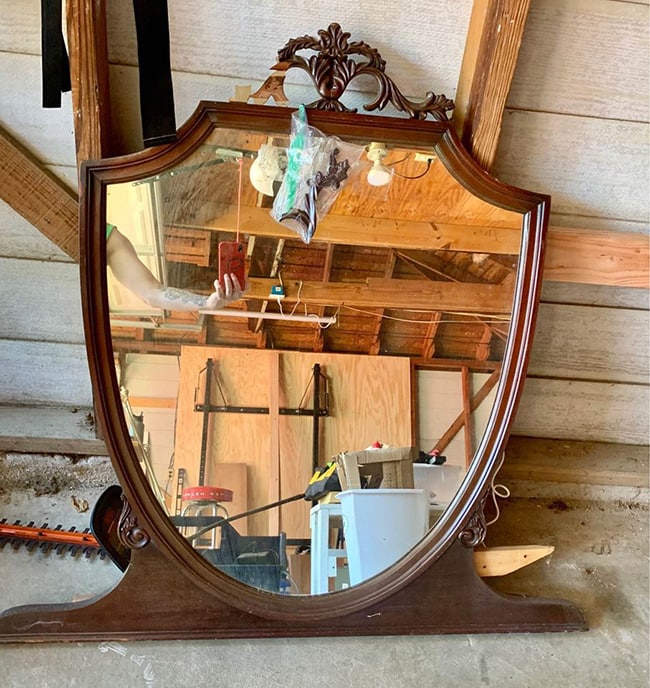 This sweet mirror reminds me of the one hanging in our nursery and I'm obsessed with it. It does need a small repair but it's only $20! I'd 100% gold Rub n Buff it.
Antique twin metal beds – $75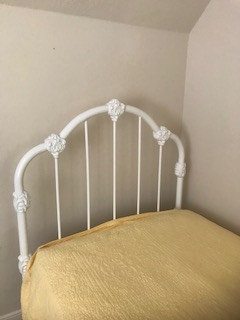 This style of bed is a classic and the fact that there's two is even better! I'd scoop these up in a heartbeat for a shared kids room.
Wood dough bowl – $20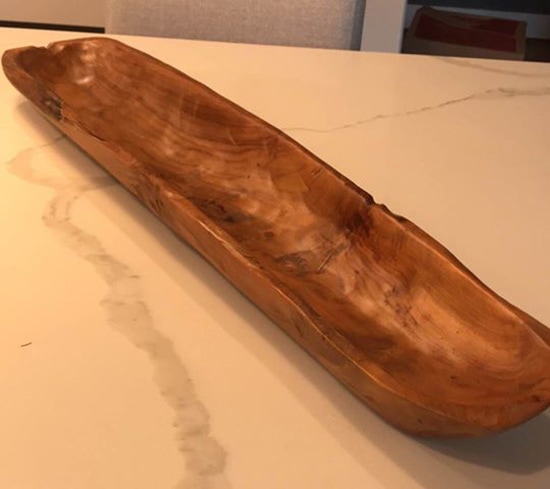 These dough bowls are so versatile and can be used as shelf or tabletop decor, centerpieces, or to hold fruit/veggies/etc in the kitchen. $20 is a good price but I'd definitely talk them down!
Rustic coffee table – $70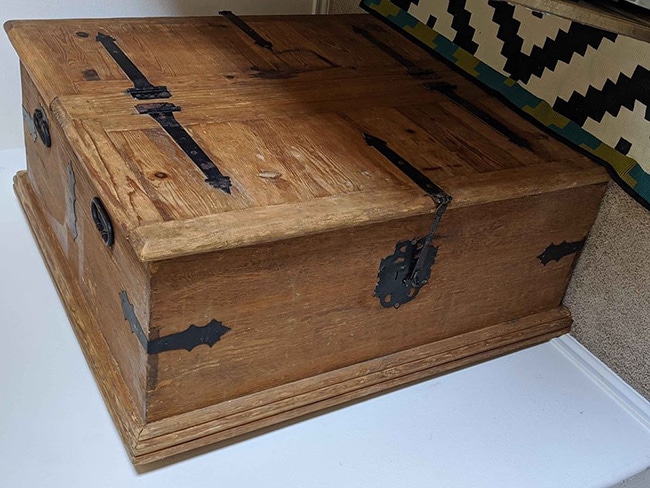 I love anything with wood and metal straps, especially if it's practical too—look at all of that storage space! I don't think this one will last long.
Huge frame – $10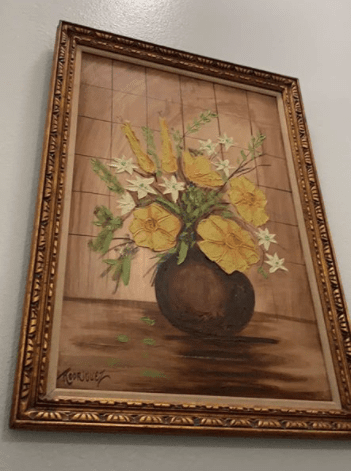 Did you guys catch my repurposed frame turned vintage landscape painting in my Instagram stories on Friday? You can turn old framed art into anything, and a frame this large is a steal at only $10! Someone snag this and turn it into an oversized abstract DIY art masterpiece. I don't think you even need to paint the frame.
Vintage style mirror – $40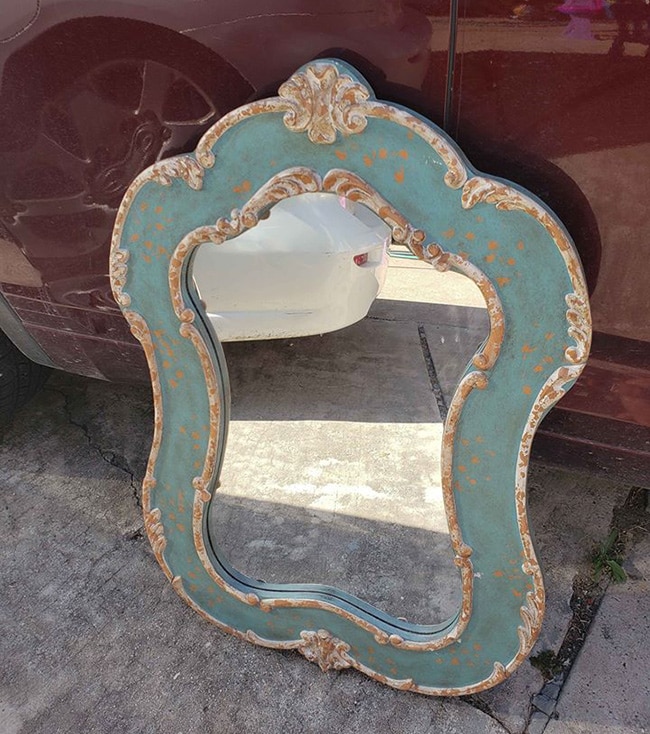 Can't get enough of these curvy mirrors. I'd probably gold Rub n buff this one as well, and hang it over a dresser or vanity. Originally $150 at Hobby Lobby so $40 isn't bad!
Target runner – $50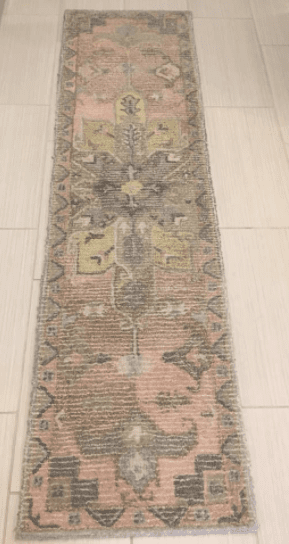 I'm not sure what the original price on these were but the colors caught my eye. I love the blush and the vintage style quality of it. Worth offering if you need a runner!
Pottery Barn pillow covers – $10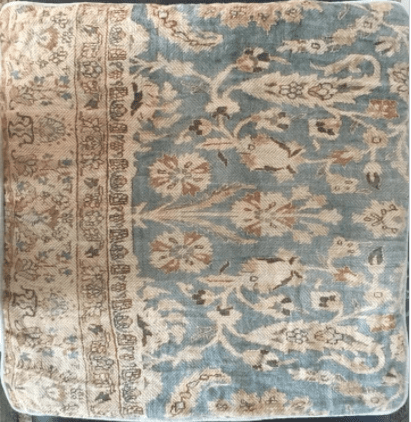 Really lovely pattern and muted colors, and you can't beat the price at $10 a piece! There's four available, so I'd snag at least a couple.
World Market Daybed – $300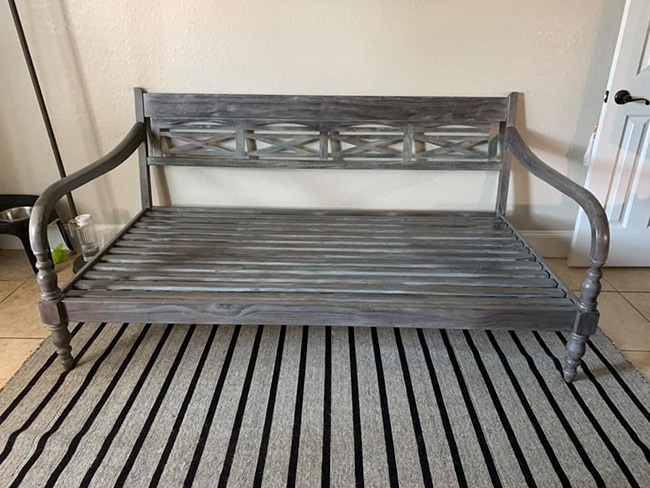 Not the best bargain here but the price does include a mattress (the bed alone retails for $450). I've always loved these Indonesian daybeds so if you've had your eye on one, here's your chance!
Marble top console table – $150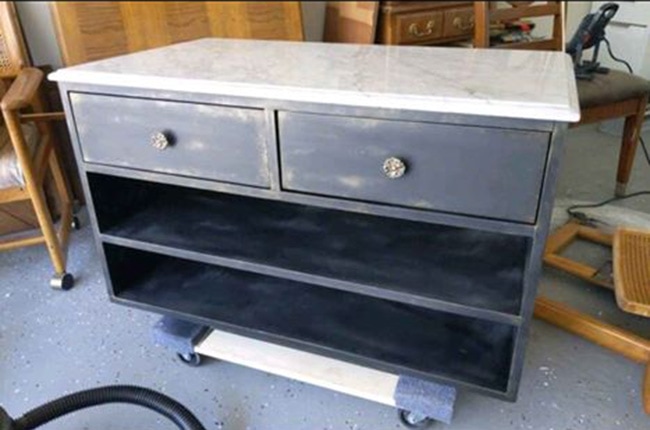 I think this one could be interesting to repurpose as a vanity. It already has a marble top and you could have it custom cut to add a sink. I'd refinish the base and add baskets underneath. Just a thought…
Pier 1 console table – $100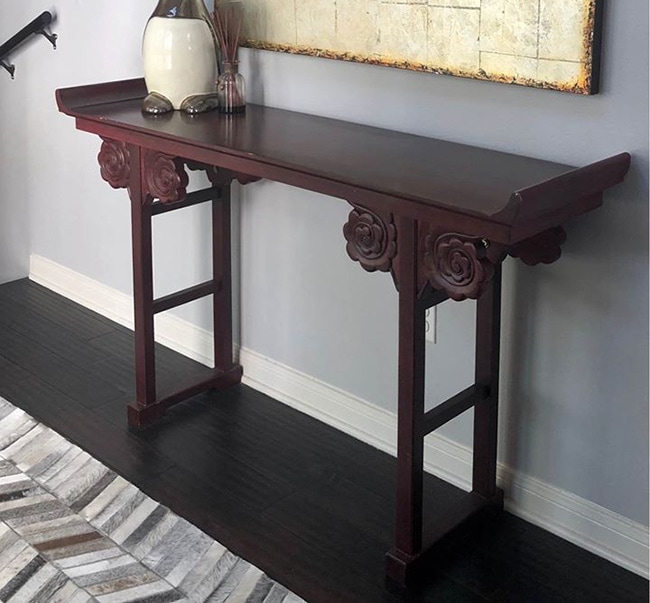 Huge fan of the unique shape/style of this one. I'd definitely repaint it (black, of course) and try to talk them down.
Cane bar stools – $40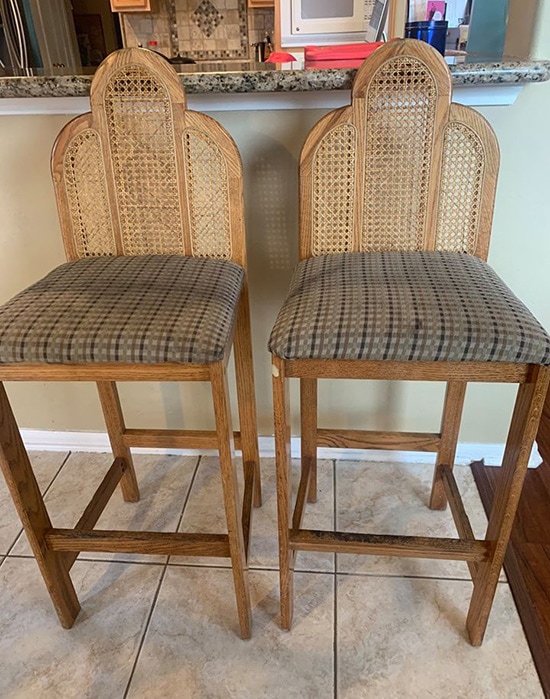 How charming are these stools? Cane furniture is all the rage right now, and usually much pricier. $40 for two is a killer deal. Of course, they'll need to be reupholstered and the wood refinished (I'd probably just go a light natural wood) but what a score for the right person!
Bamboo room divider – $100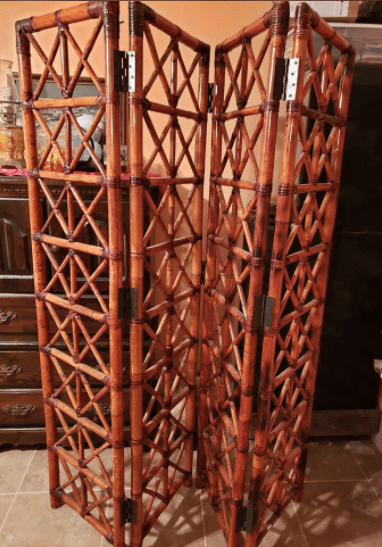 Screen divider turned headboard, anyone? You'll have to confirm the size, but this could be the perfect boho headboard. I probably wouldn't even paint it.
Leather office chair – $45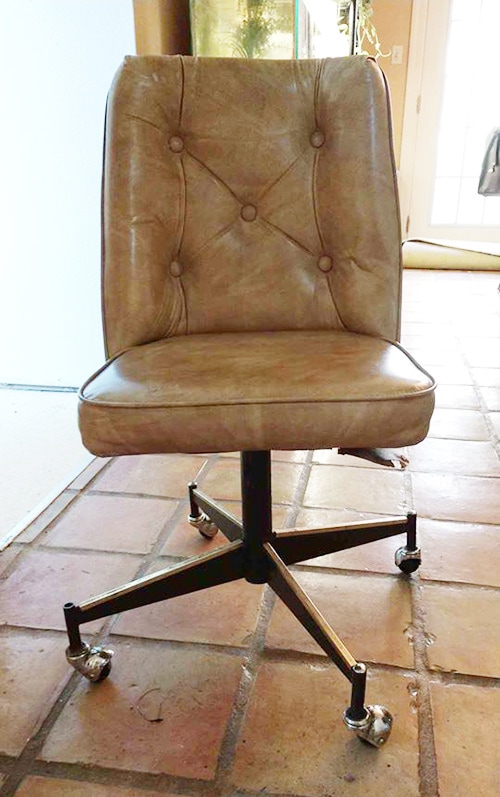 I've been considering a leather office chair like this for our new work room, so this one caught my eye. I love the retro style and I'd paint the base gold or black.
Antique dresser – $100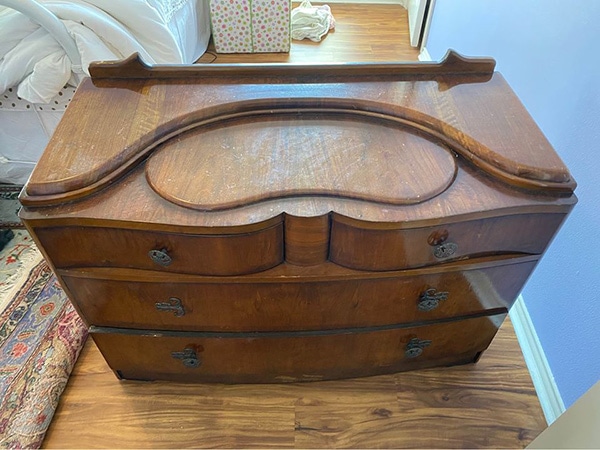 The shape of this dresser is so interesting. This could be another candidate for a bathroom vanity conversion. The wood looks a bit scuffed so I'd refinish and paint it.
Rattan chairs – $75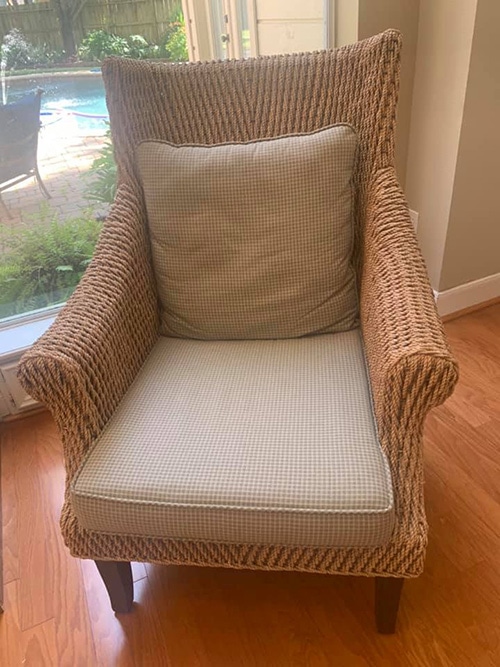 It's not every day you come across two nice matching chairs at this price. These can be used indoors or out, apparently, and I'd replace the back cushion with a throw pillow.
Vintage chest – $38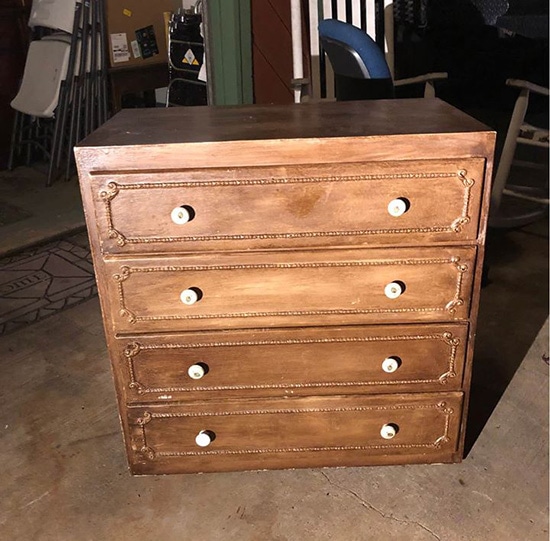 It needs to be refinished, but I can't get over those little drawer details! This also reminds me of the vintage chest I turned into a changing table. And you can't beat $38…
Vintage trunks – $40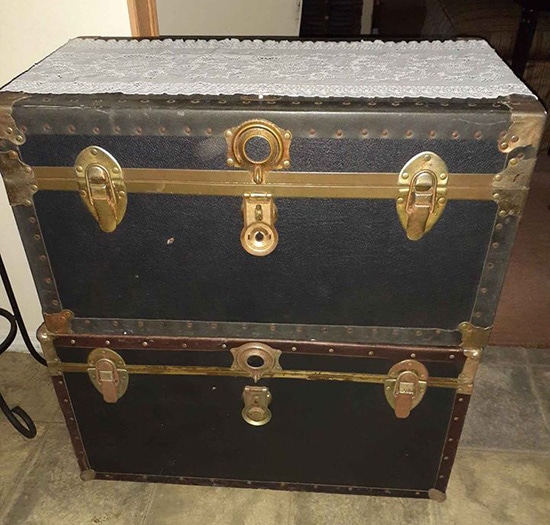 I used these old trunks everywhere in the Riverside Retreat (both as nightstands + a coffee table) and can't get enough. You'll have to confirm the dimensions but they look like they'd work as a night stand. $40 each is a great deal!
Vintage dresser – $100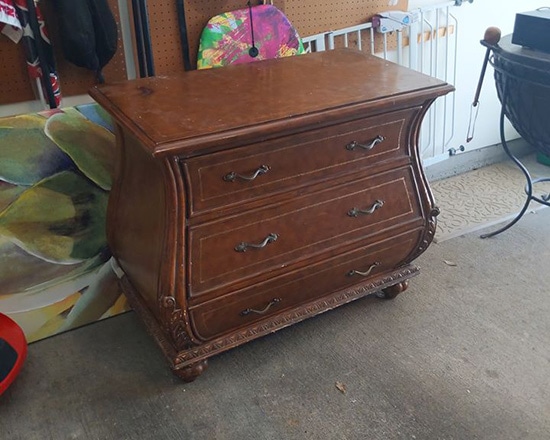 Look at those curves! Here's another piece I can see being converted into a guest room vanity (after paint and plumbing modifications).
Arched mirror – $20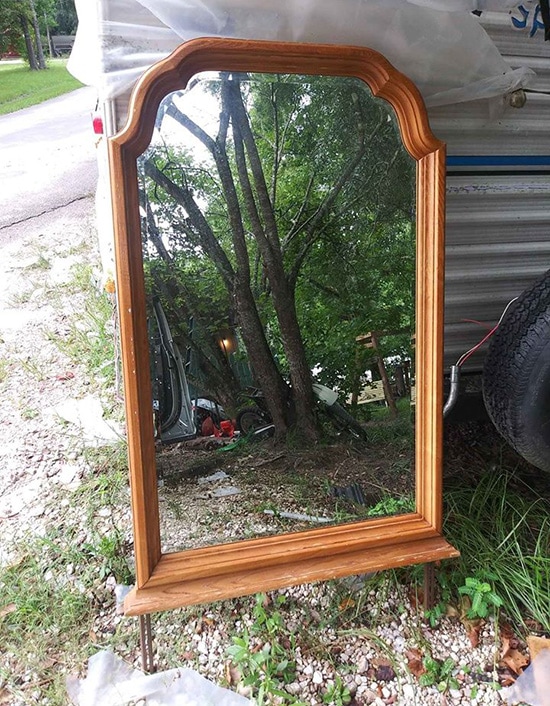 What a lovely shape, and it's huge for $20! I'd cut off the bottom and refinish it in gold Rub n buff.
24″ Picture Light sconces – $75/ea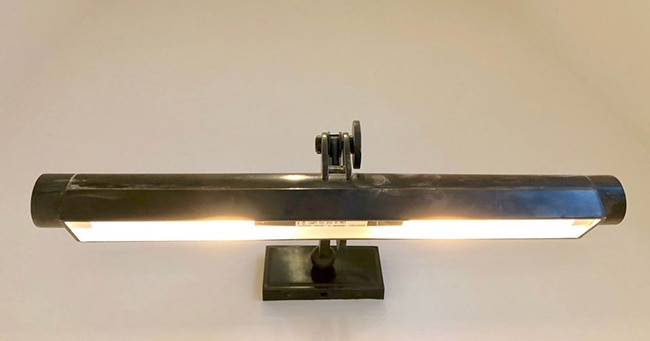 This might be my favorite deal yet. Anyone who has shopped for nice, large picture lights know how expensive they are, but these are a set of 24″ lights for only $150! I was able to source them at Walmart for $330 but MSRP is quite a bit higher. If you've been looking for affordable picture lights, today is your lucky day!
Curio cabinet – $180
I'm a sucker for arches, so of course I'm loving the shape of this one. You could leave it as is or customize it in many ways—paint, replacing the shelves, painting/wallpapering the back…
China cabinet – $98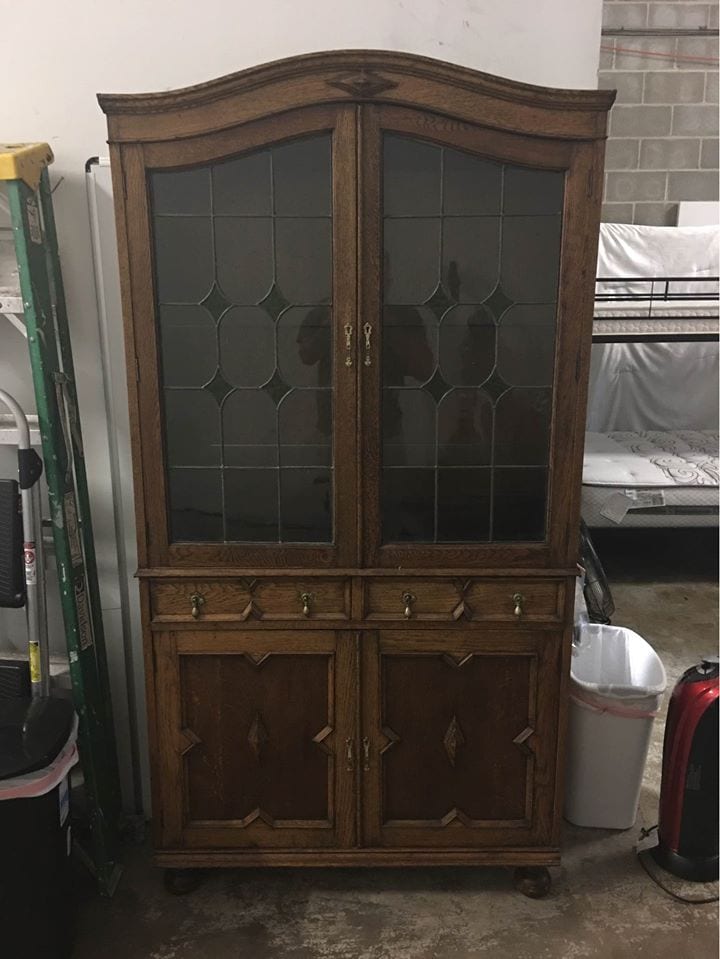 Here's another very unique china cabinet. I've never seen that window glass detail on something like this before. I'm a huge fan of this piece, and I think $98 is a really good deal!
Hutch – $50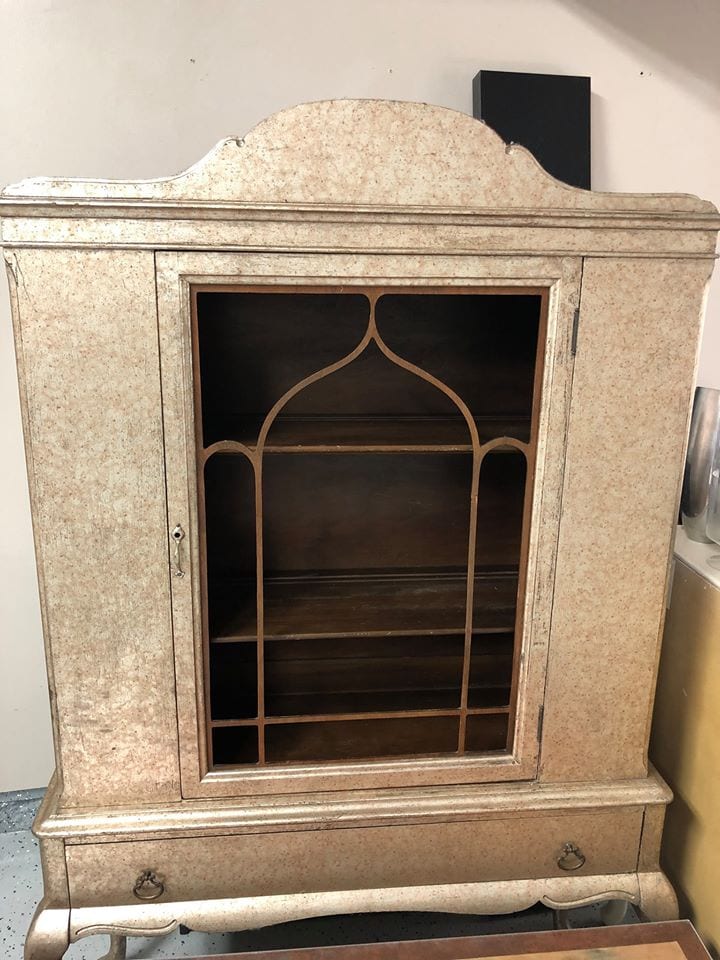 Yet another interesting cabinet with a glass design I've never come across. I'm not so sure about the finish but that could easily be painted. The price is right at $50!
Swing arm wall sconces – $20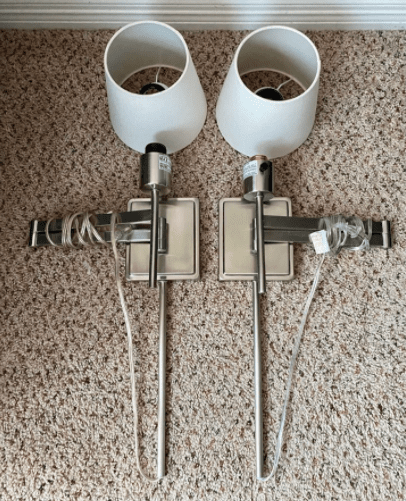 Lovely matching swing arm wall sconces that plug-in—no hardwiring necessary! These can be easily painted black or gold, and hung in any style of bedroom. $20 for both is a total steal.
Desk – $15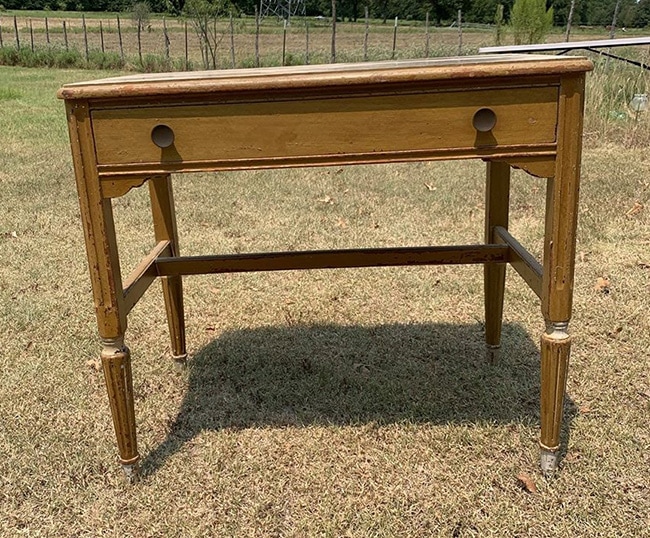 I'll be surprised if this is still here Monday morning—$15 for this cute little desk?! If it hasn't sold, I'll drive to Houston myself to get it! (okay, not really… but one of you had better buy it and tag me & #furnitureflipfriday).
Lantern pendant – $35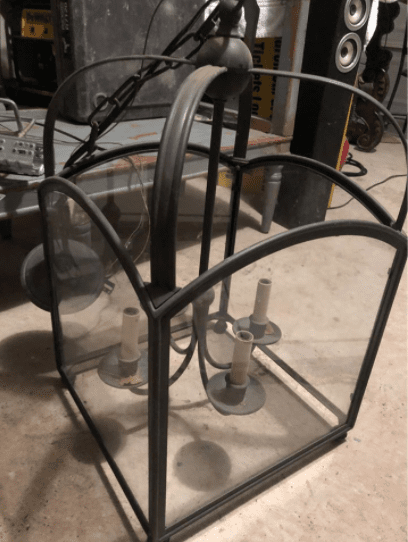 Apparently this was listed 19 weeks ago so there's a decent chance it's no longer available… BUT a hanging lantern this size for $35?! It's definitely worth asking.
Alright friends, it's past my bedtime! I hope you had fun virtual window shopping with me—and if you're in Houston, I hope you found something you can't live without or your next furniture flip! Keep sharing your latest finds/DIY projects on Instagram, tagging me @jennasuedesign and #furnitureflipfriday to be featured next time. We've seen some amazing projects so far so let's keep the inspiration going!
This week I have a master bedroom update/preview for you and the reveal of my $12 thrifted art makeover, so check back here in a couple days…