Now that our fireplace project is complete and Christmas decorations put away, our living room is officially finished because our second chair from Sixpenny has arrived!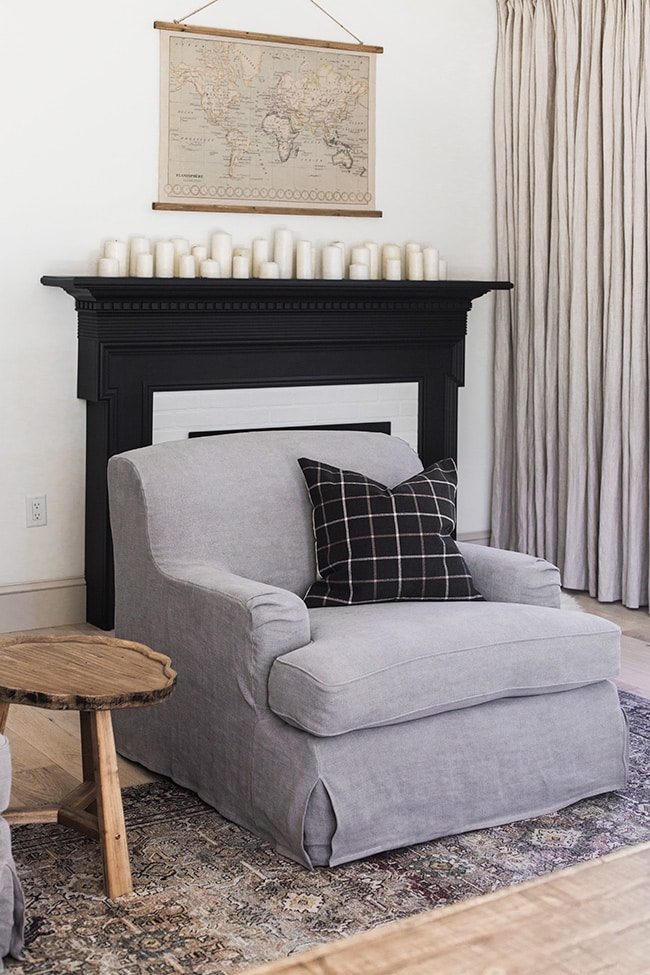 Pin
I selected their Wyatt Chair in the 'poppy seed' lightweight linen, after ordering several swatches to compare them with the sofa and rug.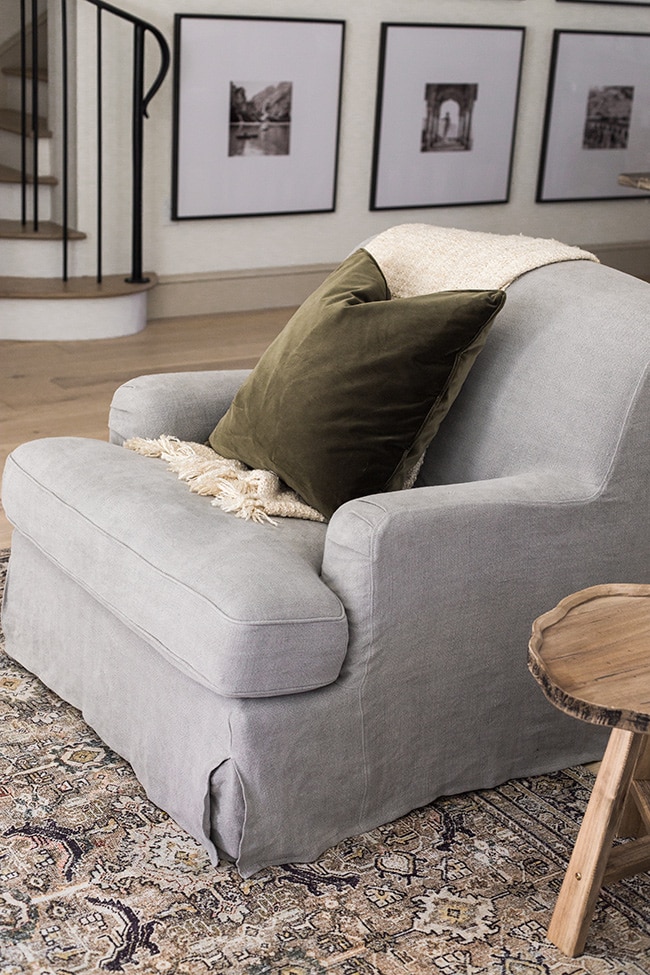 Pin
The room had only warm tones, so I opted for a neutral gray fabric to keep the palette balanced. It has the same relaxed linen fit as the sofa, and I love that it's large and deep enough to curl up on with my babe 🙂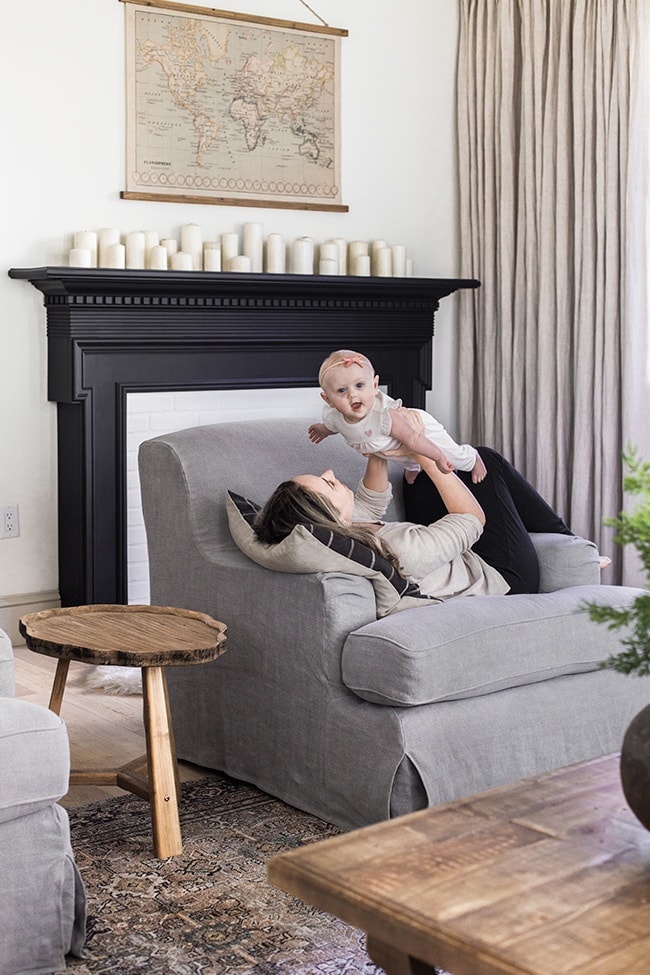 Pin
The living room is our favorite and most used spot in the house, and now it can comfortably seat a group of people. A huge thank you to Sixpenny for working with me as a sponsor! Don't miss their gorgeous linen sofas if you haven't seen them around Instagram yet (a couple of them made my Budget Linen Sofa roundup).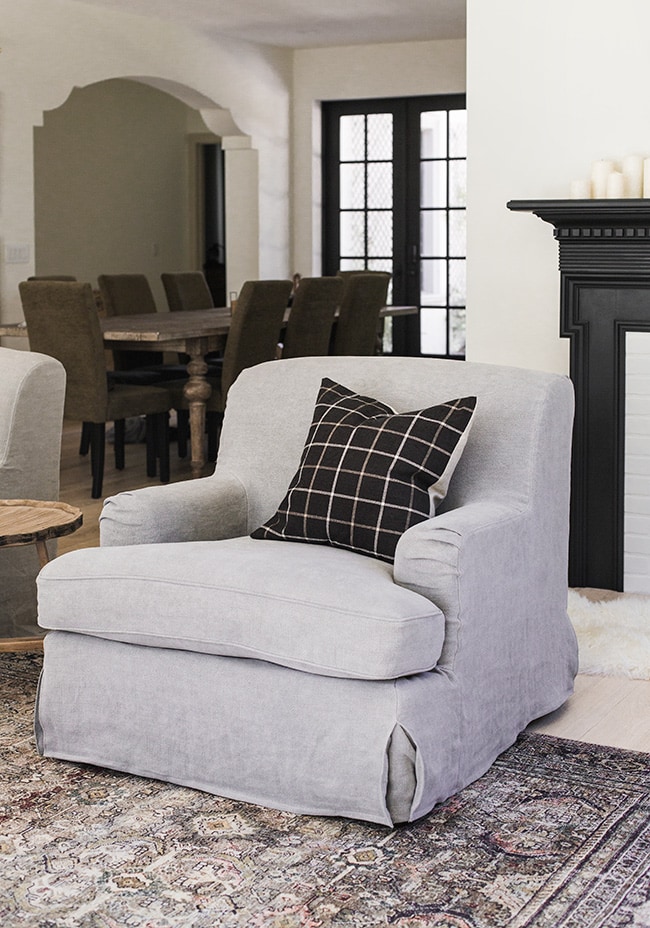 Pin
The live edge accent table is another recent addition but a temporary placeholder. I actually bought it to use at the Riverside Retreat, but I'm working on a DIY replacement soon (stay tuned!)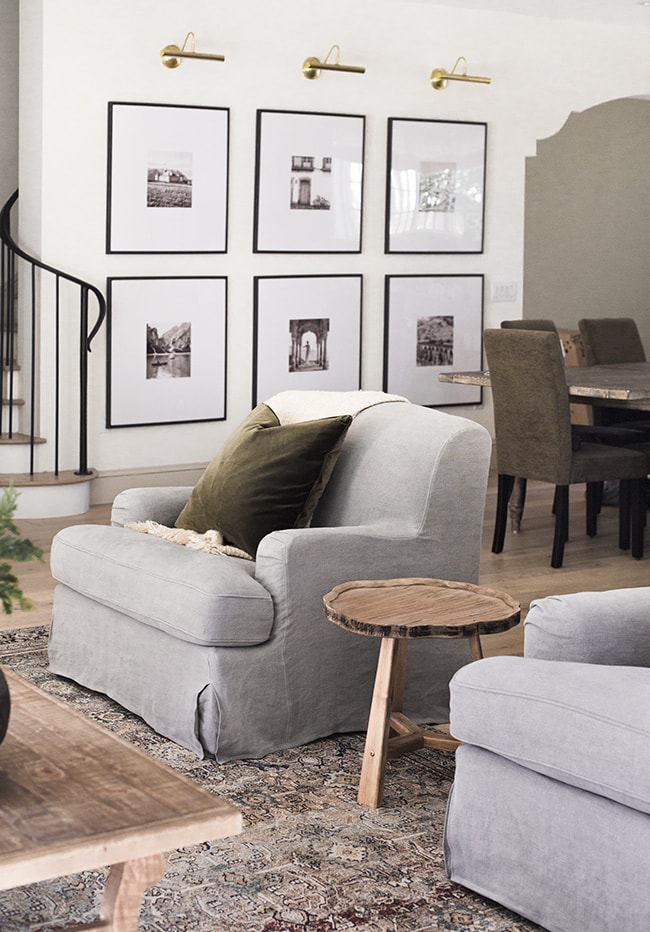 Pin
Our Christmas tree has been replaced with the olive tree, and I replaced the burgundy accents with olive green and winter neutrals. Still just as obsessed as ever with our rug and how it goes with everything.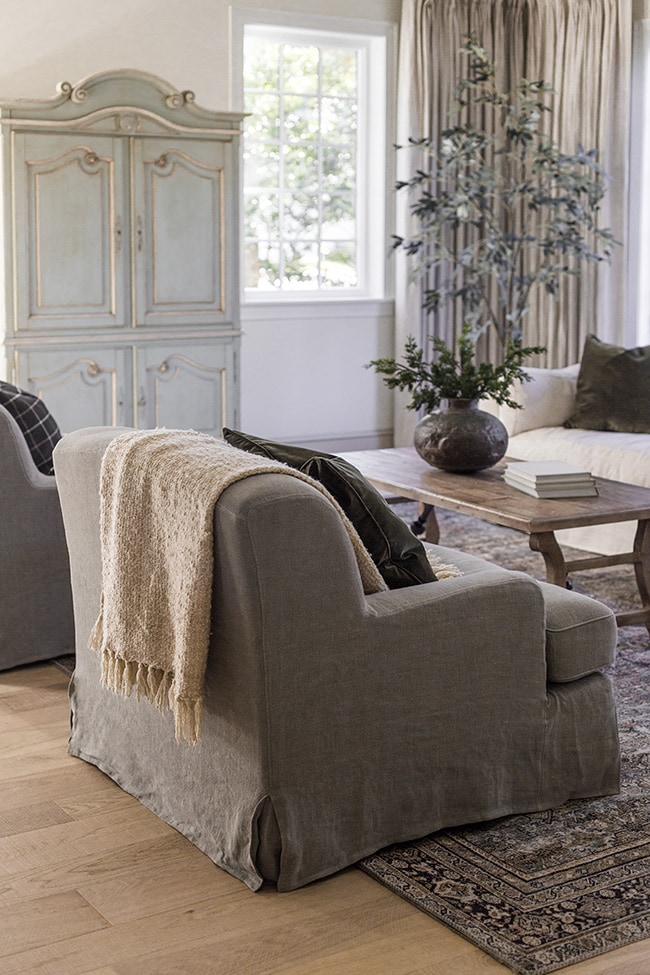 Pin
Nothing like a clean slate and fresh start to the new decade!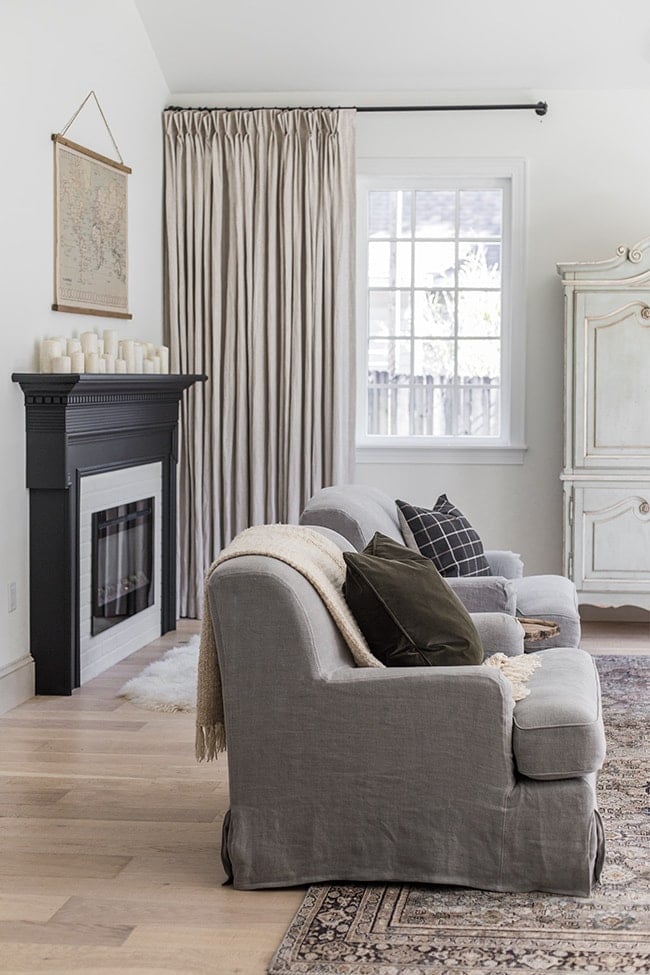 Pin
A new season is also the perfect opportunity to change your look by switching up throw pillows. Linen + Cloth offered to let me try out one of their curated collections, and I chose the Fall Collection #3: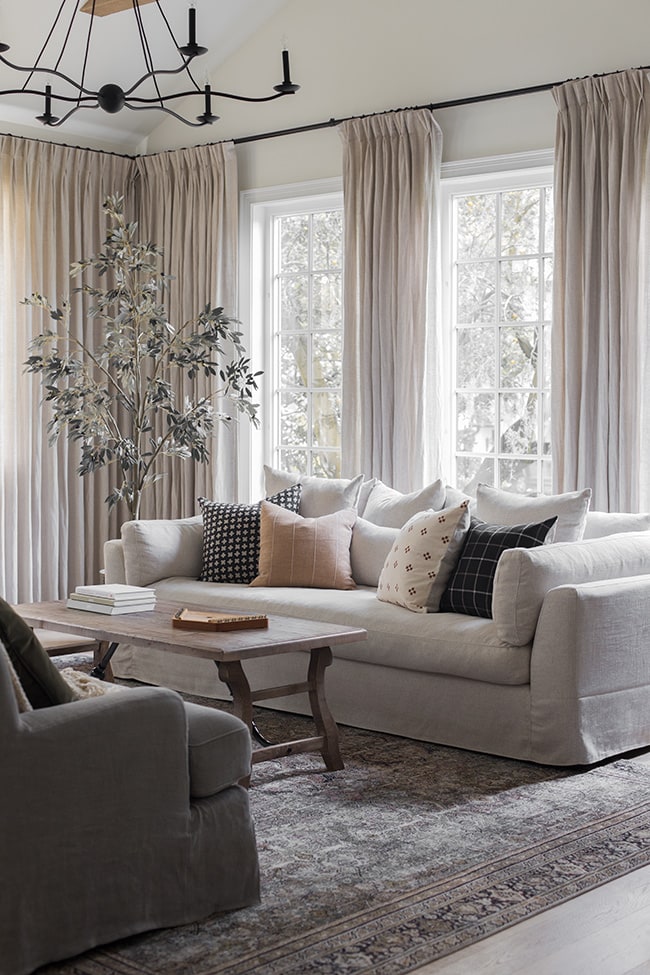 Pin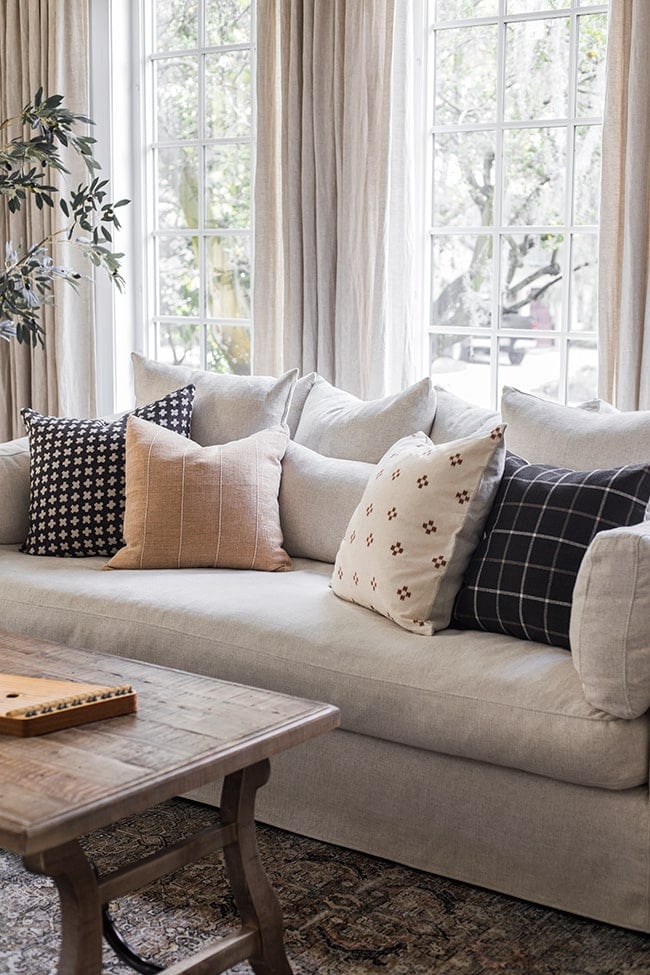 Pin
I love the way these look as a set, but I think I'll steal a few to use in the Riverside Retreat bonus room.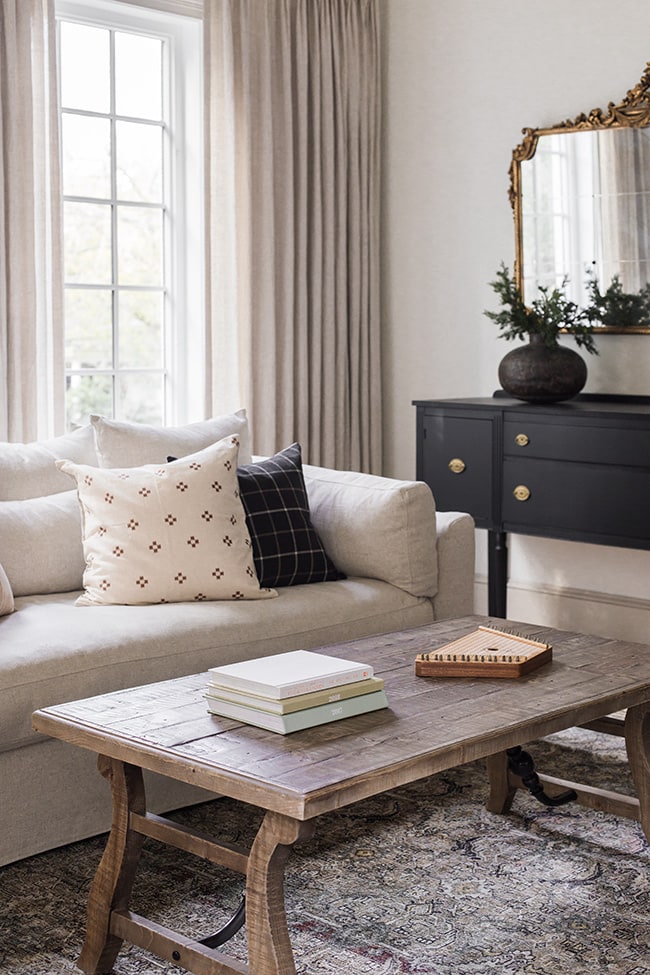 Pin
Susie fits right in as the 5th pillow! 😉
Pin
The morning light is the best in this room…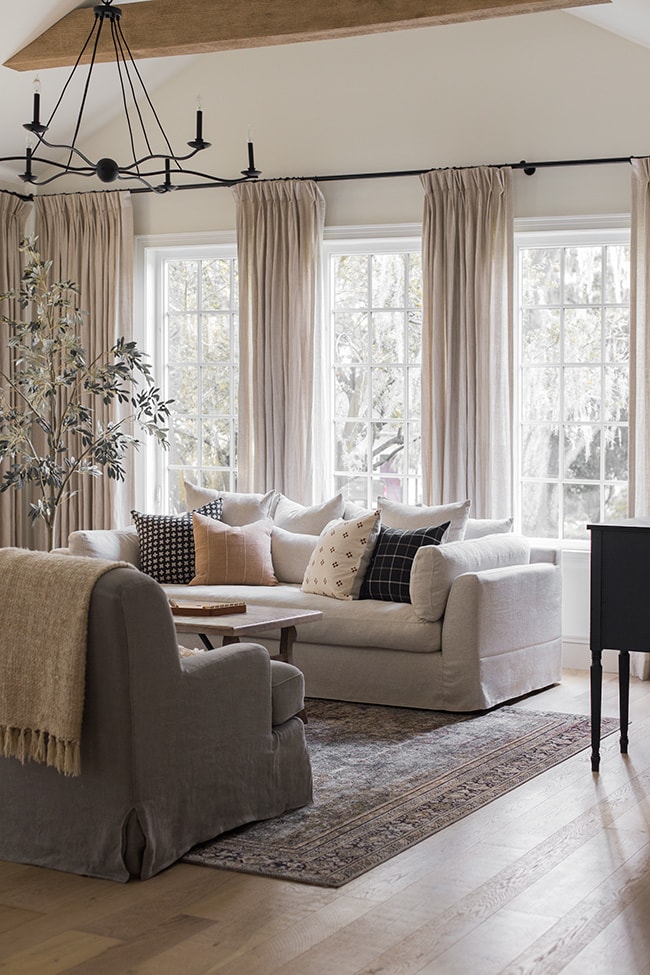 Pin
Summer has always been my favorite season but now that I'm living in central Florida, you really can't beat the winter weather. It's just the right mix of cool and warm days, perfect for afternoon family walks and curling up by the "fire" at night 🙂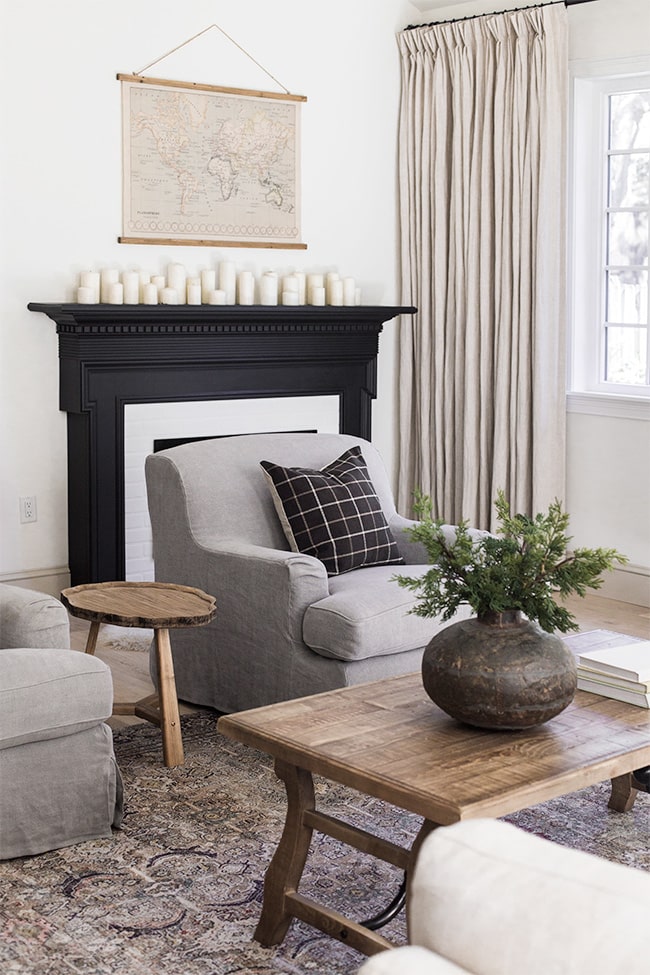 Pin
What you don't see in these photos are Esmé's play mat and toys, normally kept in this room as this is where we play and work during the day. The toys are manageable right now since she's still a new baby and doesn't need a lot to keep her entertained, but who knows when that will change…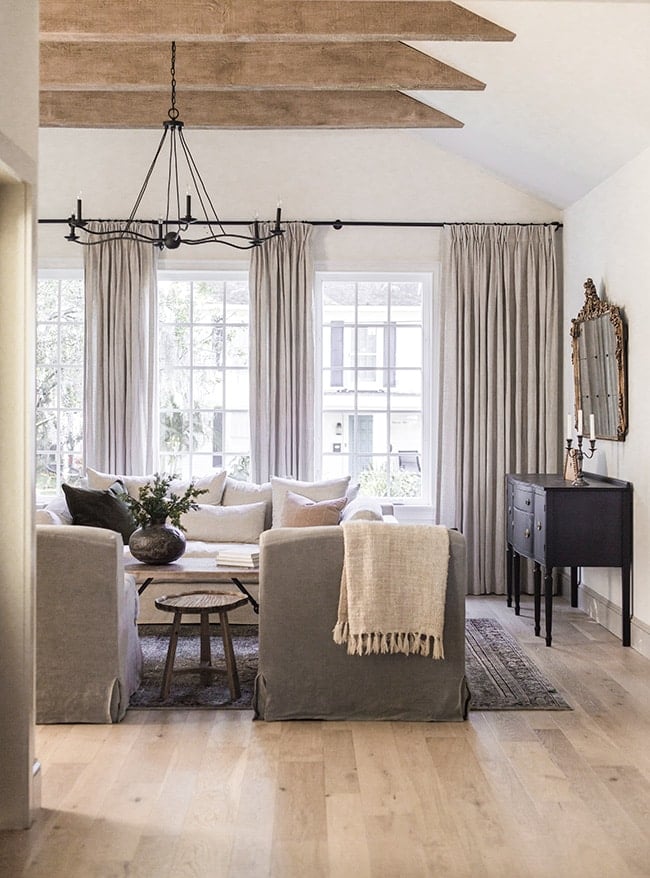 Pin
Speaking of—we're about to transition her into her new crib this weekend! It will be her first night alone in the nursery and we're hoping it will result in more sleep for everyone. Here's to hoping we survive the transition!