Now that the cat is out of the bag about our new house, l can finally start sharing all of the exciting plans and designs I've been dreaming up for each space!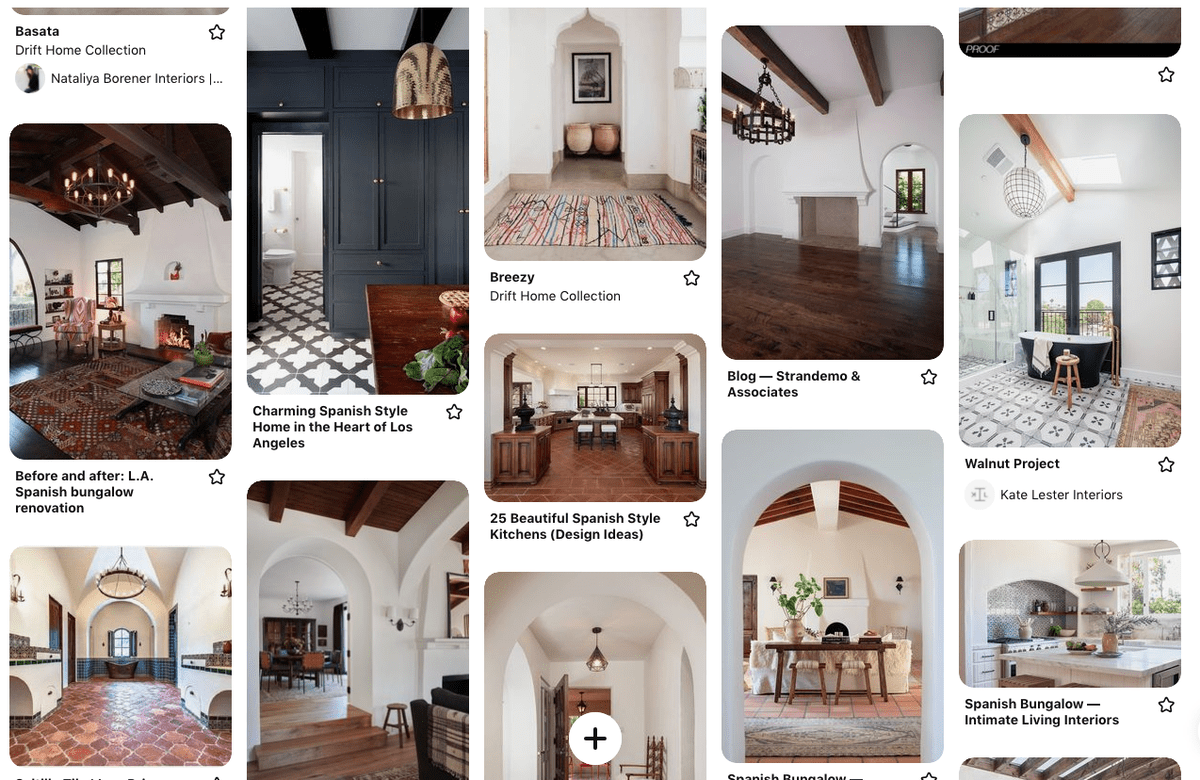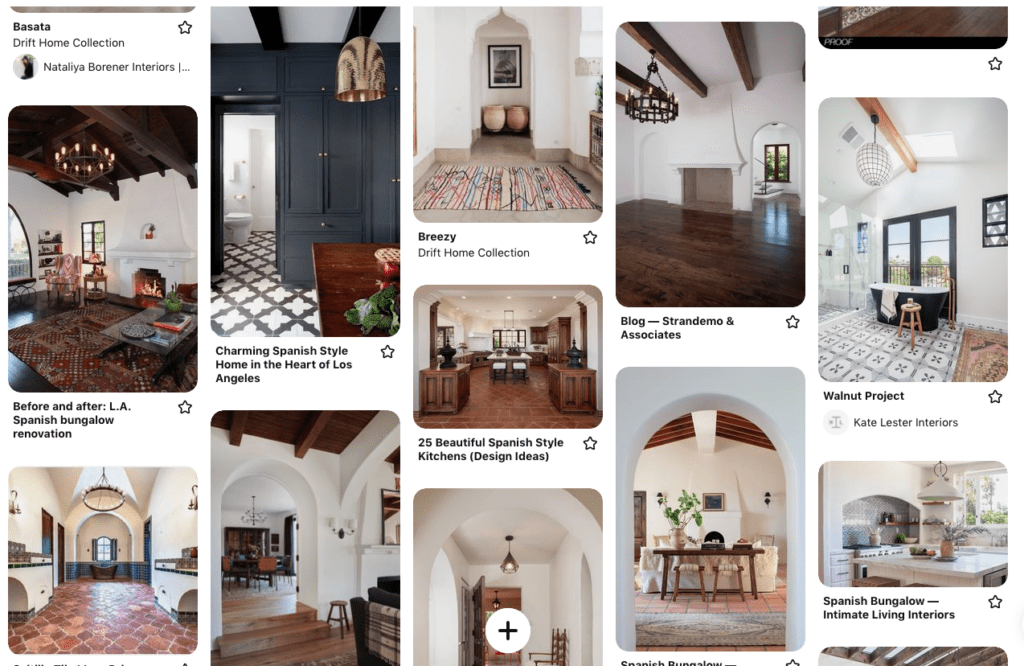 Where do you even begin with a project this size? For me, it all starts with gathering as much inspiration as possible, which will naturally guide the style direction. Pinterest has been my biggest source of this lately, and I've found myself pinning every photo from one designer in particular—Amber Interiors.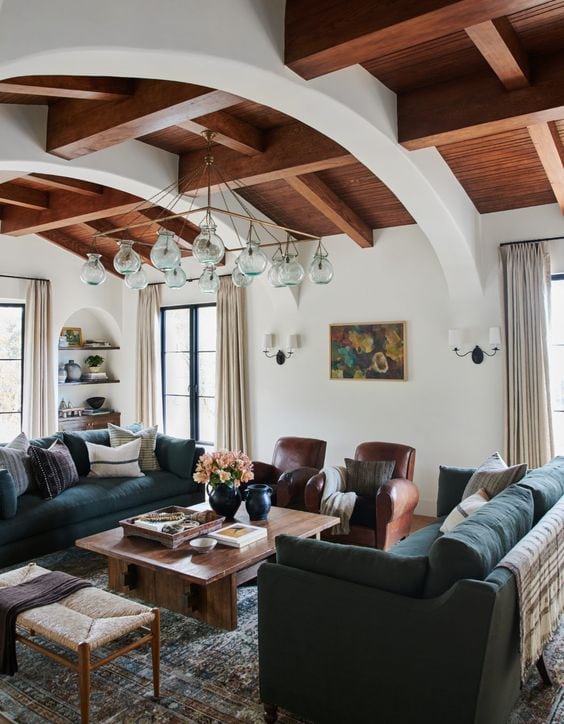 I'd be surprised if anyone reading this hasn't seen her work, or her Shoppe where the sells many of the high end/custom pieces you'll find in her clients homes. Her style is impeccable, and it's also so far out of my budget—especially for an investment property/rental. But I'm determined not to sacrifice style so I've spent hours hunting down look-a-like pieces at a more reasonable price point.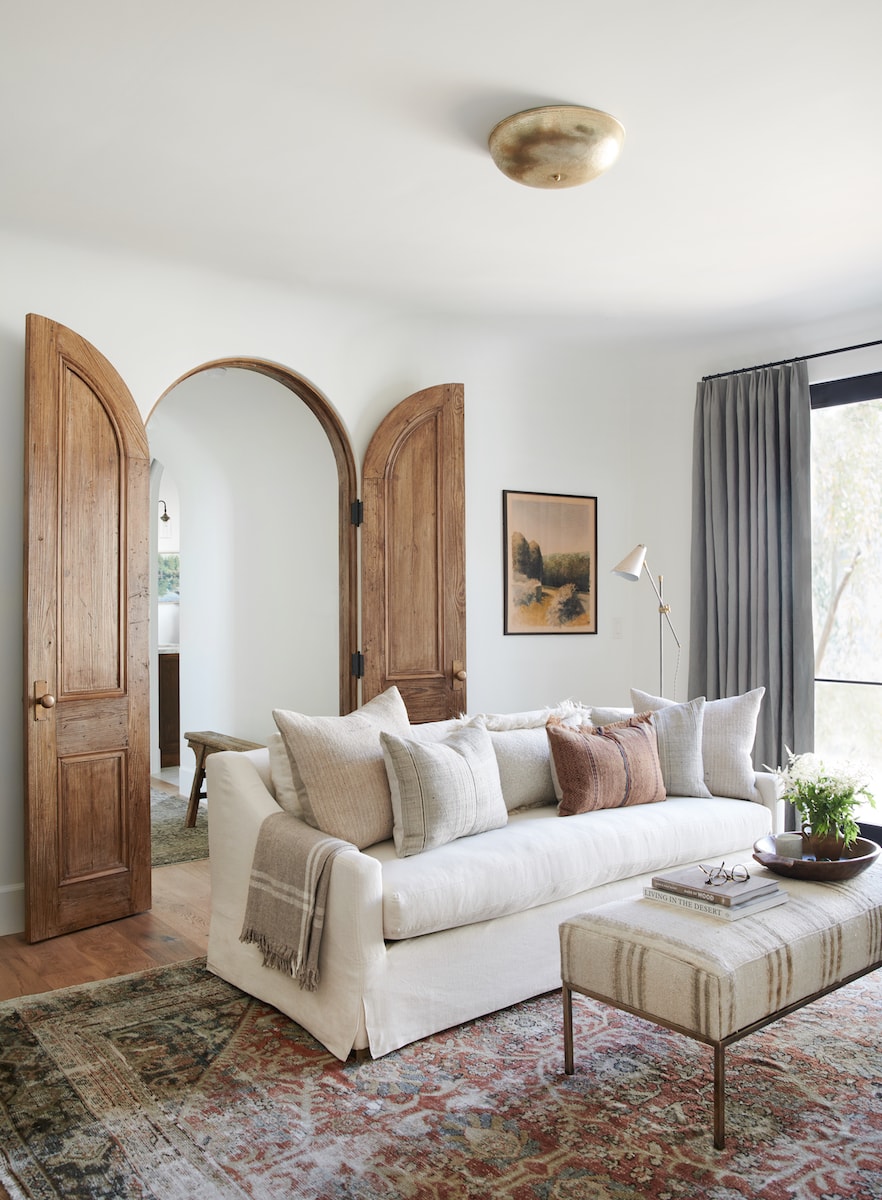 If you're reading this, I know you also appreciate the effortless laid-back luxe look and want to achieve it on a budget. Well friends, I'm here today to share what I've found! We have a whole house to furnish so I've been saving a ton of links for potential candidates to use in my designs. These all fit the 'Amber Interiors' aesthetic, and they all happen to be Amazon finds (that's where I do most of my shopping these days, but I'd love to do more roundups from other stores if you want to see more!)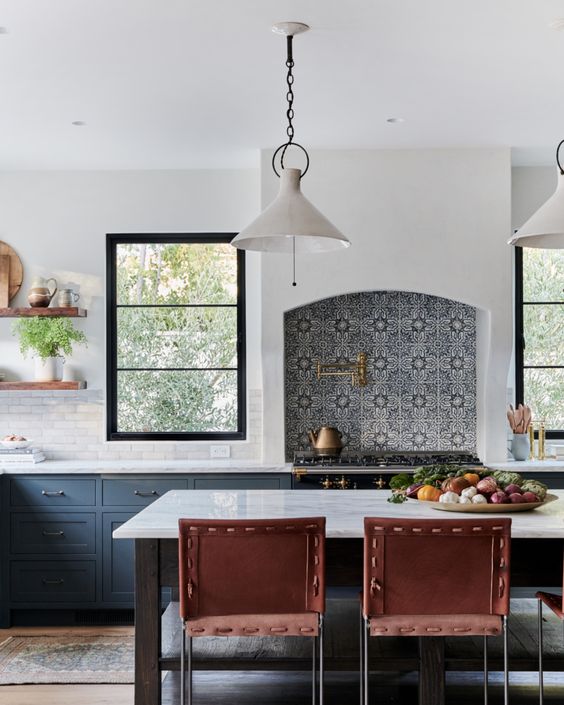 Amazon seems to have the most extensive selection online (which also makes it more time consuming to sort through) and I spent a few days sourcing a wide range of products—including an assortment of furniture which I've separated into its own list.
Without further ado, here are my 'luxe for less' furniture finds in the Amber Interiors signature style (you can tap on the item to shop, or find them listed below):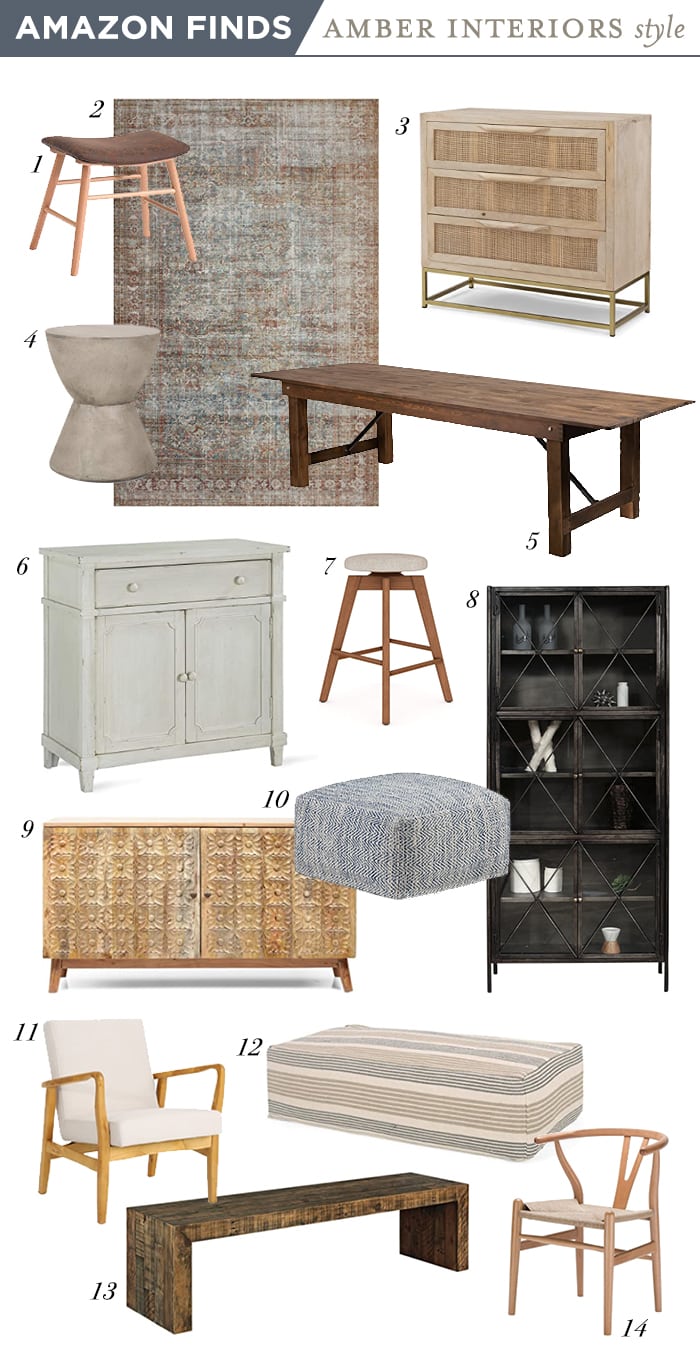 1. Leather Stool / 2. Vintage reproduction rug / 3. Rattan cabinet / 4. Concreted drum table / 5. 9′ dining table / 6. Antique white cabinet / 7. Swivel bar stool / 8. Metal display cabinet / 9. Carved wood sideboard / 10. Melange floor cushion / 11. MCM armchair / 12. Striped ottoman / 13. Rustic wood bench / 14. Wishbone dining chair
That rug is truly one of the best dupes out there—the Loloi power loomed rugs are modeled after real vintage carpets for an extremely authentic look, and this one in particular incorporates the blue and brick tones Amber Interiors is known for (for a fraction of the cost!)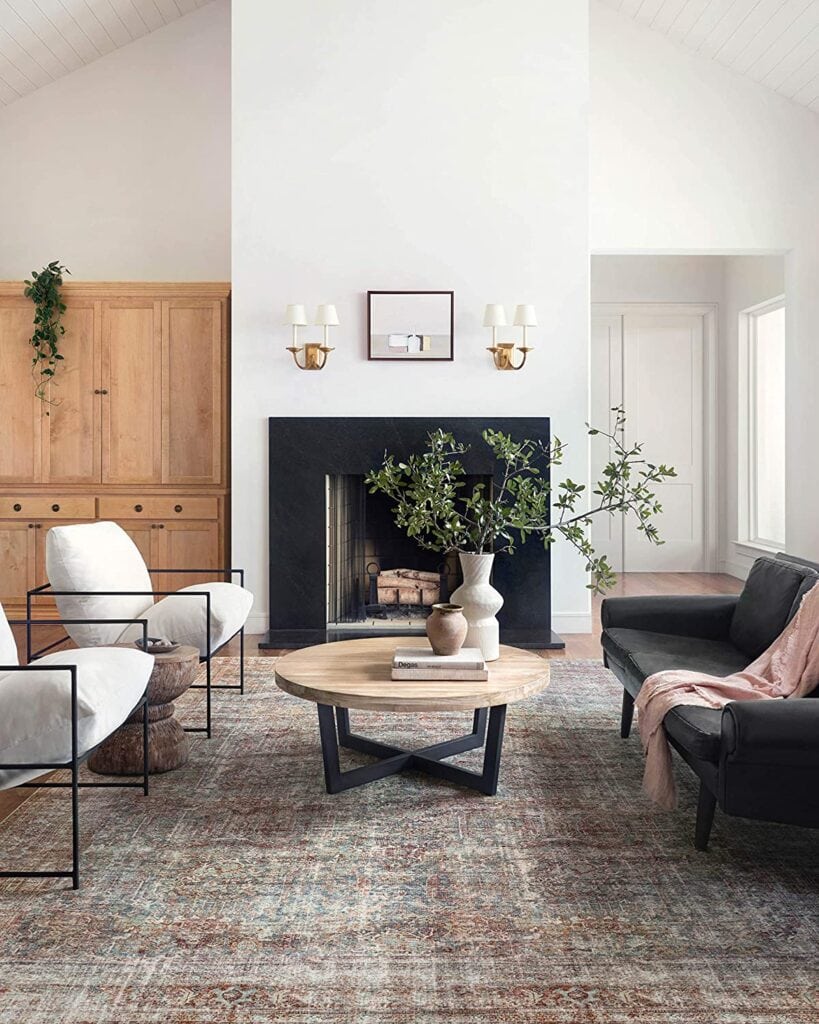 We have the dining table above in our Poolside Palms (in white) and it has held up beautifully to renters. This large, solid wood table was hands down the best budget option I found in this size, and I'm eyeing it again (in wood) for our Spanish BnB. (update: of course, as soon as I posted this the price increased! Keep an eye out for it to go back down to $509 shipped, or here's a nice similar alternative).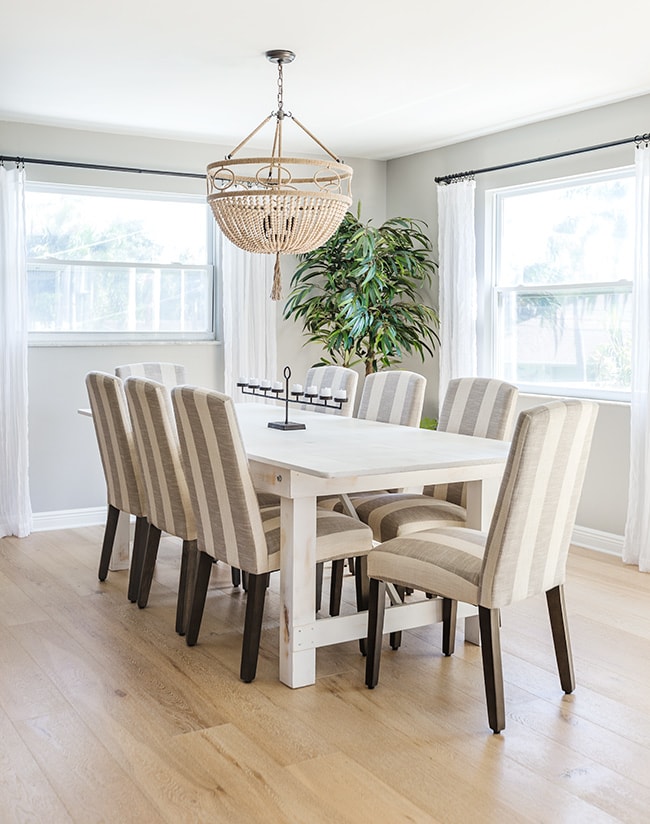 Shoppe sells this wishbone dining chair for $540, but you can find them all over Amazon in different color combinations for much less. Here's another in light oak, and it looks super sleek here in black too.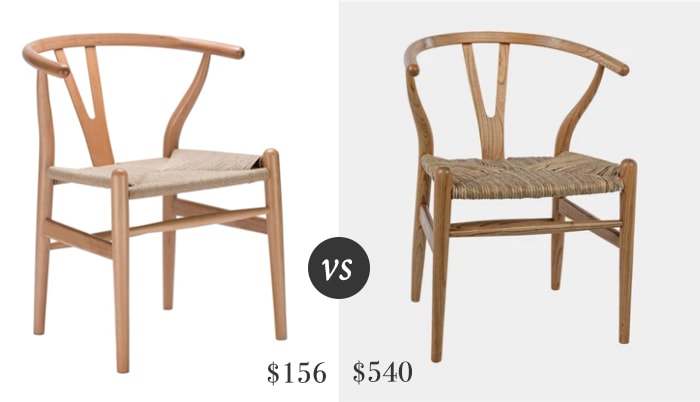 And now onto my favorite part—accessories! Below you'll find a roundup of 'luxe for less' finds from textiles, to kitchen, lighting and décor (you can tap on the item to shop, or find them listed below):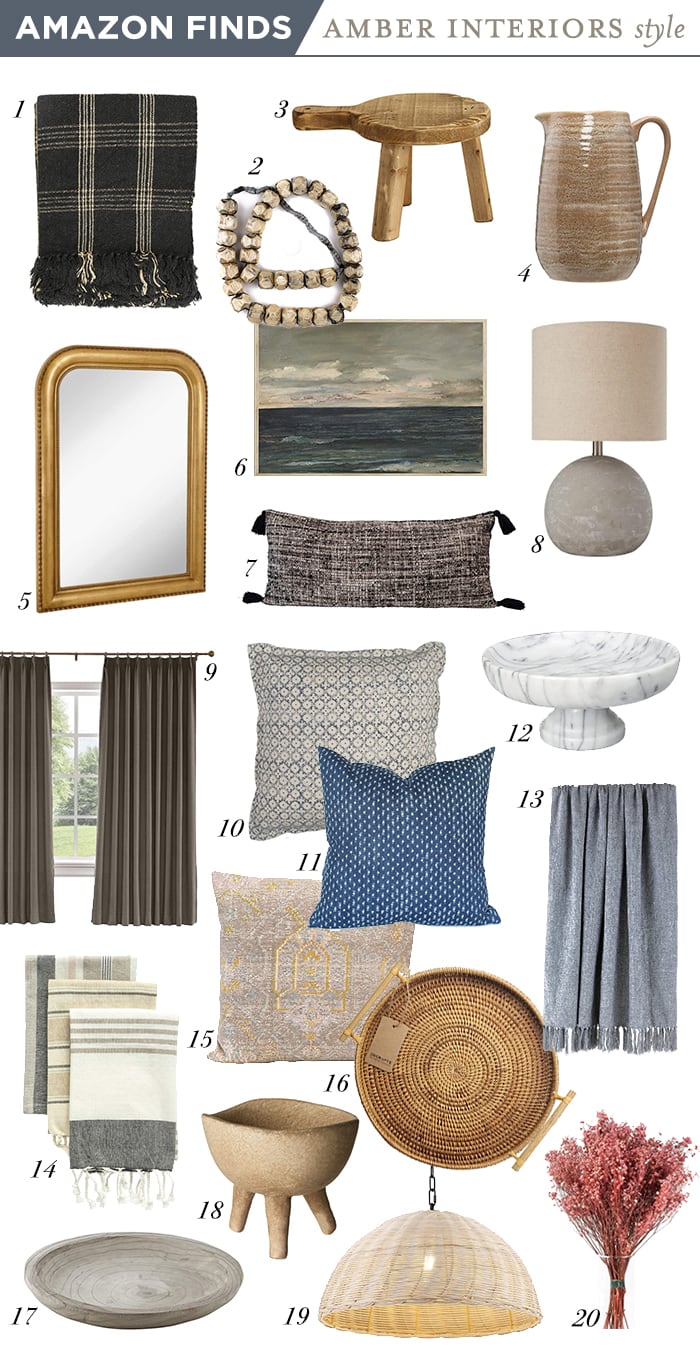 1. Black plaid throw / 2. Bone bead strand / 3. Round wood pedestal / 4. Stoneware pitcher / 5. Antique arched mirror / 6. Landscape painting / 7. 16×26″ bouclé lumbar pillow / 8. Concrete table lamp (similar here) / 9. Pinch pleat linen curtains / 10. 22″ ivory/blue pillow / 11. 20″ denim pillow / 12. Marble pedestal bowl / 13. Denim fringe throw / 14. Tea towels / 15. 24″ stonewashed pillow / 16. Rattan tray / 17. Gray wood serve bowl / 18. Footed planter / 19. Woven pendant light / 20. Preserved gypsophila
This antique-style arched gold mirror is a total steal—I bought it last year and displayed it above our fireplace for the holidays (it's often out of stock though and there's only a few left, so don't wait if you want it!)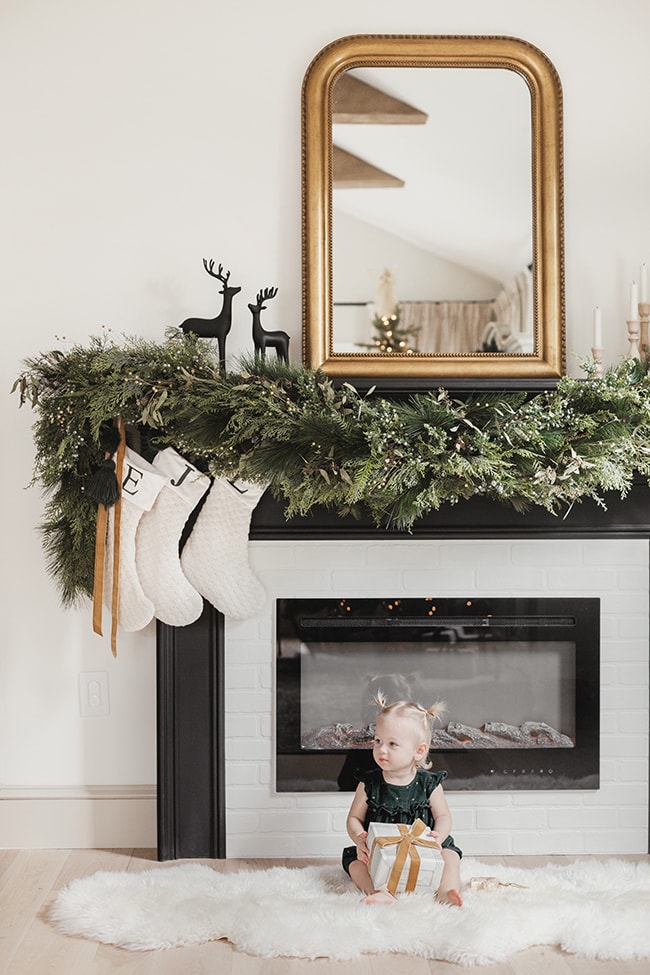 It has since been replaced with a painting and I'm excited about the idea of using it in one of the bathrooms in our Spanish BnB—just like Amber Interiors did with a similar mirror here: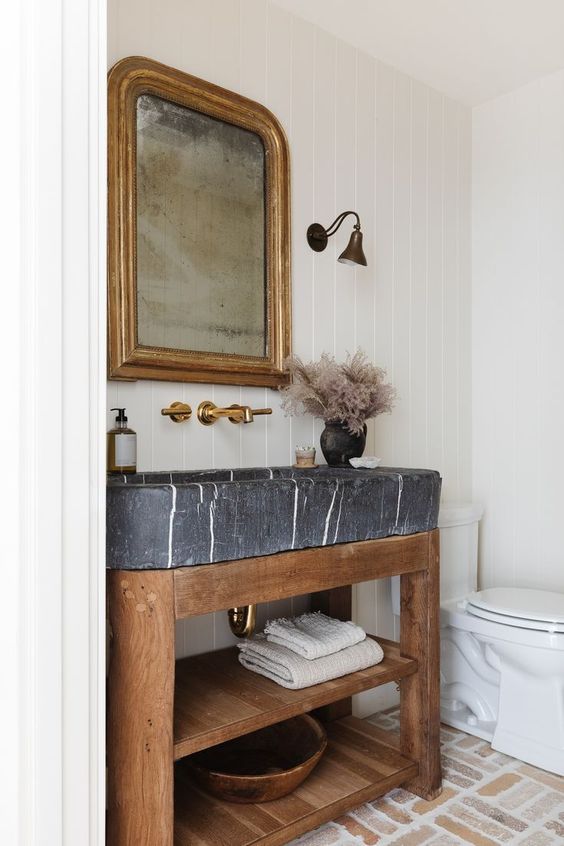 I found a ton of 'luxe for less' pillows in my latest search and couldn't fit them all in this list—I think it might be time for a dedicated pillow roundup soon! I've linked a few favorites that stood out (pro tip: you can also use the 24″ square and 16×36″ lumbar on your bed).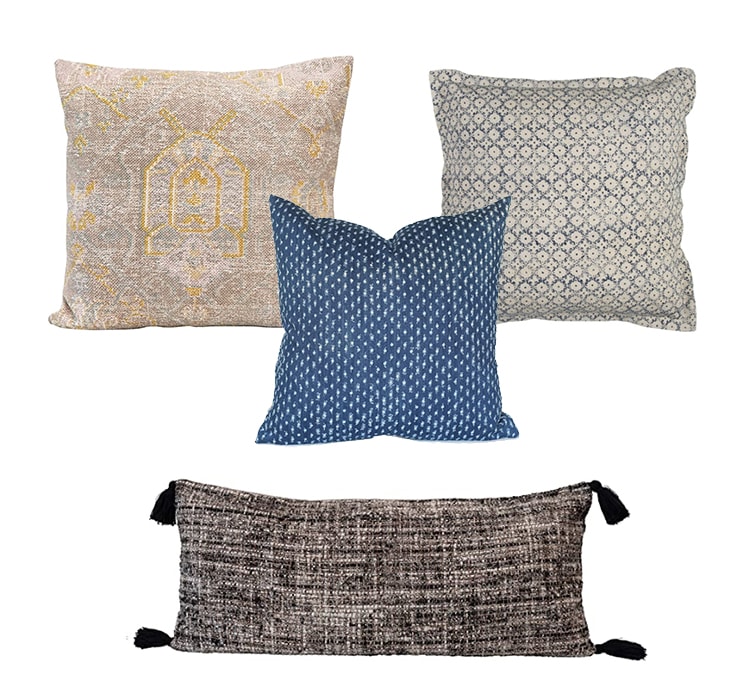 Did anything on these lists catch your eye? Is there something you've been searching for that you haven't found yet? Let me know in the comments and I'll keep my eyes peeled! I have a lot of rooms to shop for and a lot of deals to find.
Next week I'll be sharing our design plans for the backyard (assuming they're ready in time, that's a big maybe…) Until then, you can stay up to date by following along on Instagram. Happy week!