Today is the day it all goes down, my friends—the long awaited, much anticipated, Official House Flip Kickoff Post!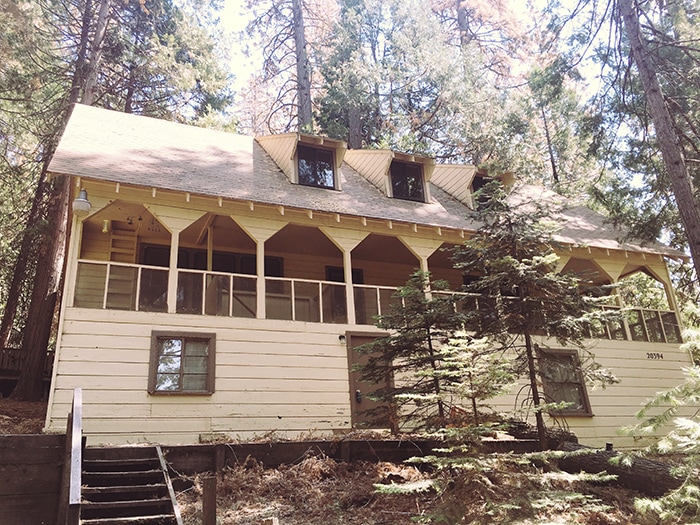 Pin
In this post I'll be spilling all the details—purchase price, estimated budget and my overall goal and purpose for this renovation. Now, let's get down to business.
Quick background story so we're all up to speed: I sold my last home in July after renovating while living in it for ~2.5 years. It was the third home I've remodeled over the course of eight years, and after returning to the states after becoming single and traveling last year, I decided to move to San Francisco while rehabbing/flipping homes full time.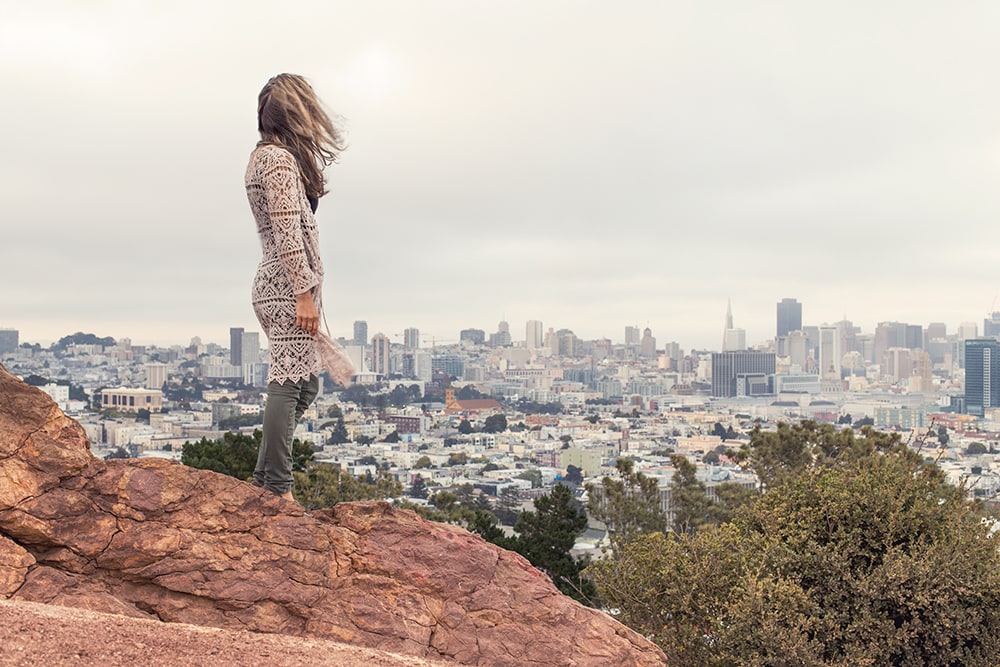 Pin
The only problem is, I don't have a spare 1-2 million bucks lying around to flip locally so I spent a few months house hunting back in the foothills/Sierra Nevadas where my last house was, and where my family still lives. My mom is my realtor, I already have a team of contractors who helped with my last house, and homes are affordable, so after carefully considering all of my options (including investing out of state), this made the most sense. I'll have to deal with an 8 hour round trip commute almost every weekend, but it'll be worth it.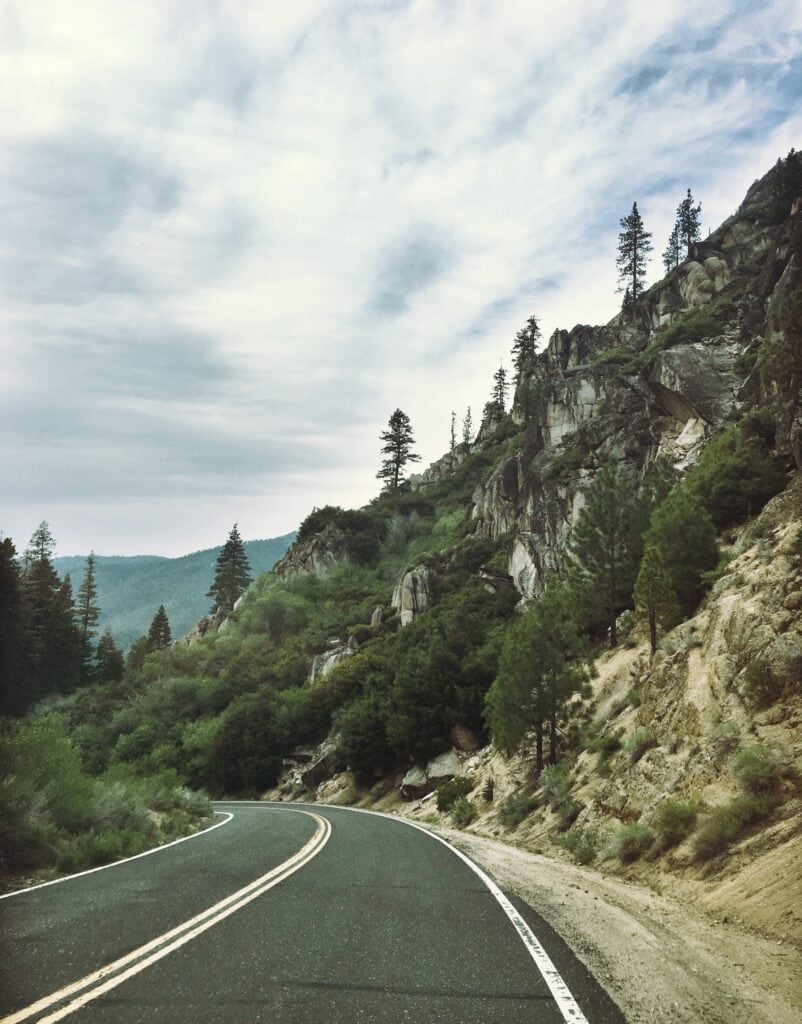 Pin
About a month ago I found and fell in love with a property and put an offer in right away. It's a 6 bedroom, 2 bath cottage built in 1956 with 1360 square feet. Here's how it went down:
Their original asking price: $270,000, but they reduced after ~4 months on the market to $250,000. I offered $200k cash and they accepted right away. Woohoo!
Then, the inspection came and along with it a plethora of problems, including foundation issues, dry rot, failed septic tank, needing a new roof, retaining walls, new driveway, tree removal, new siding, etc. On top of all that, they had it advertised as a 1700 square foot 6 bed/2 bath, but the septic tank capacity is limited to a 3 bed/2 bath so it can only be advertised as such, and the actual measurement was only 1360.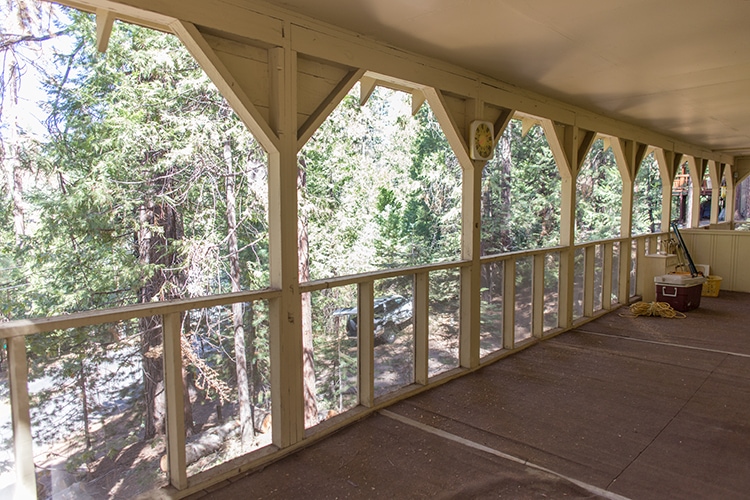 Pin
With the exterior/structural repairs alone coming in at almost $50k, I lowered my offer to $155k but they made a firm counter at $190k. Taking into account my overall budget, I'd surely lose money at that price and I was crushed, figuring the deal was off. But there's something about this house I just can't walk away from, so I countered one last time with my absolute highest offer of $170k, pleading with them to meet me in the middle—and after a stressful few days, they finally accepted. Six days later the deal was closed.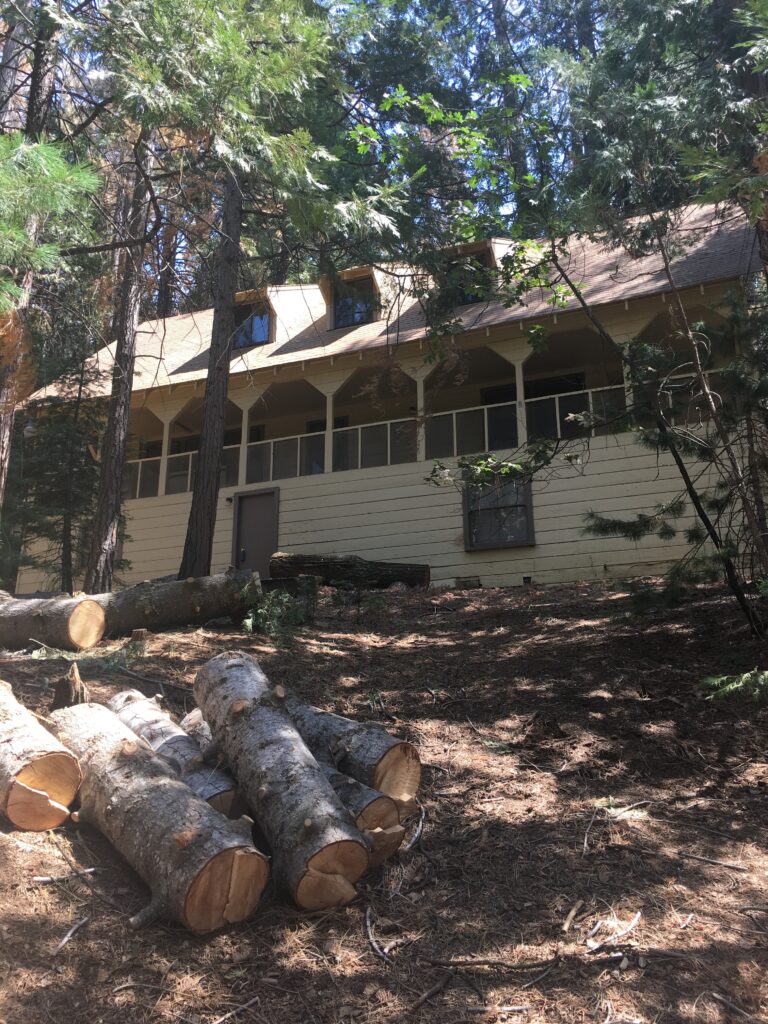 Pin
Let's talk about finances and budgeting.
After cashing out on three houses I had a decent chunk saved up and ready to roll into this flip, along with $40k from a private investor. That was enough to cover the house purchase but not the renovation—that will come in the form of a personal loan I found online. I can use hard money if the personal loan runs out and I absolutely have to, but I'm hoping to avoid the thousands of dollars in additional interest that would cost me.
It's one thing to remodel a home slowly over time, but an investment is a completely different ballgame. Time is money and every dollar over budget is a dollar out of my own pocket, so I have to be diligent.
I've met with several different contractors and subcontractors and am still working out the specifics, but here's my overall projected budget:
Foundation: $15k
Roof: $8k
Deck repair: $3k
Exterior paint: $6k
Retaining walls: $2k
Exterior window/door updates: $3k
Tree removal: $1k
New kitchen: $15k
Updated bathrooms: $6k
Staging/furniture/decor: $4k
Demolition: $1k
New wood floors: $11k
Lighting & electrical: $3k
Interior wallpaper prep & paint: $4k
Materials/misc: $5k
Loan fees/interest: $3k
Taxes, insurance & utilities: $3k
Total: $93k
As anyone whose ever budgeted for a remodel can attest to, the actual costs are always higher than projected—sometimes significantly—especially with a huge project like this. Realistically, if I stay under $100k I'll be thrilled.
And to put things into perspective, I'm not doing this for the money. That is the ultimate goal with the path of investing, of course, but this is just a small stepping stone that will lead to bigger and better things. The housing market has been steadily rising for a while and great deals are very scarce, especially here in California. Flipping isn't what it used to be just a few years ago.
Why am I doing this then? I want a challenge, I need a creative outlet, I crave the satisfaction of turning something ordinary into something beautiful—it's my oxygen. It's what I want to do all day, and I can't imagine doing anything else right now. That is why I'm doing this. And I have this opportunity to take you all along with me, share my journey as I continue to learn and grow, and hopefully inspire some of you along the way. That's all I want. Any dollar I earn from it is just icing on the cake.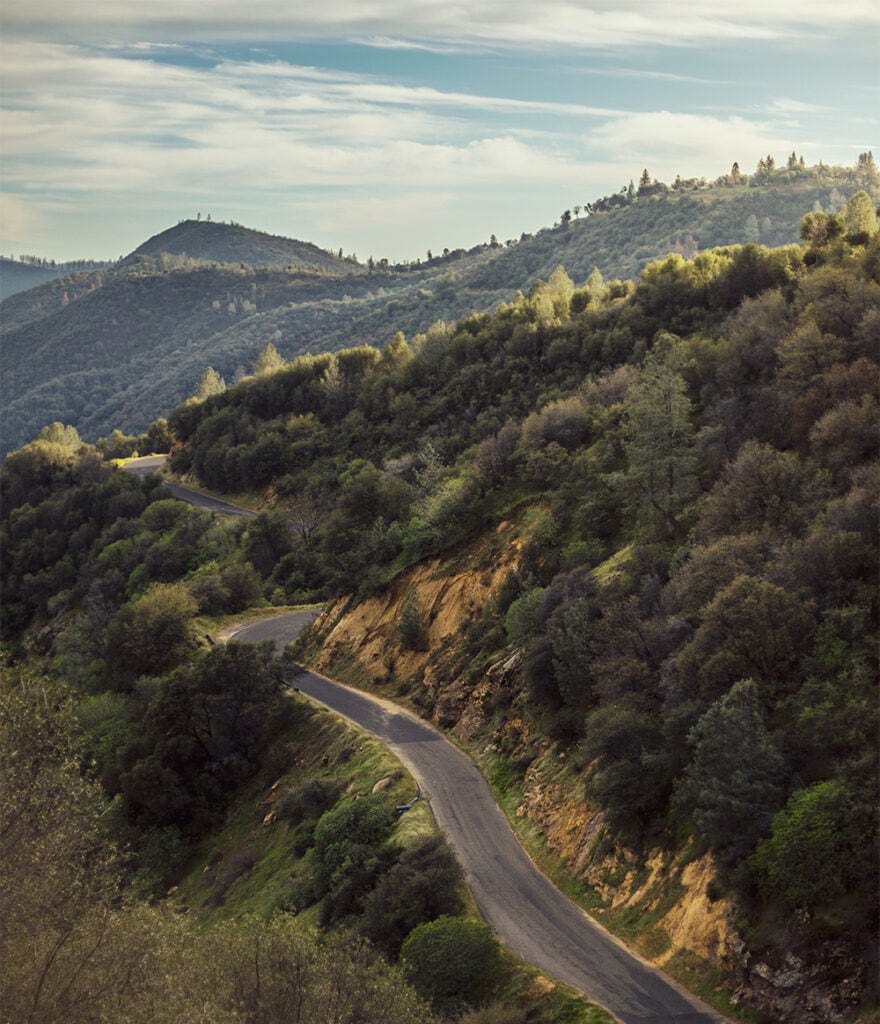 Pin
I have a good feeling about this house, and already have the "After" images burned into my mind. I think it will be my favorite transformation yet. It's going to require a whole lot of dedication and hard work, but I know I can handle it—I've faced harder situations and ended up much stronger from them, so now I welcome a good challenge 🙂
We've only got one life and it's too short not to do something that excites you every day. It's never too late to start, or to start over. Thank you for your continued support through all my twists & turns… here's to another new adventure!
Next week I'll go into detail about all the plans I have for each space, share the official "Before's" as well as a Before Tour Video, the first part of a video series documenting the renovation.
Speaking of videos, I'm sharing some of my favorite ways to transition your home into fall with Wayfair this week:
There's more collaborations with them on the way, in addition to my own flip update & DIY tutorials that I can't wait to tackle in the coming weeks.
I'll be back next week with a whole lot more—hope you're enjoying the last week of September!