In the spirit of the autumnal equinox this week (and since home inspiration has been pretty much all I can focus on lately) I thought it would be fun to dig up some of my old fall home tour photos from the past and share some favorite design ideas.
The living room in my last home was definitely the place I had the most fun with seasonal decor. Its transformation was completed in late October 2014, and I made sure it reflected the cool weather with cozy touches. Like this vintage cabinet…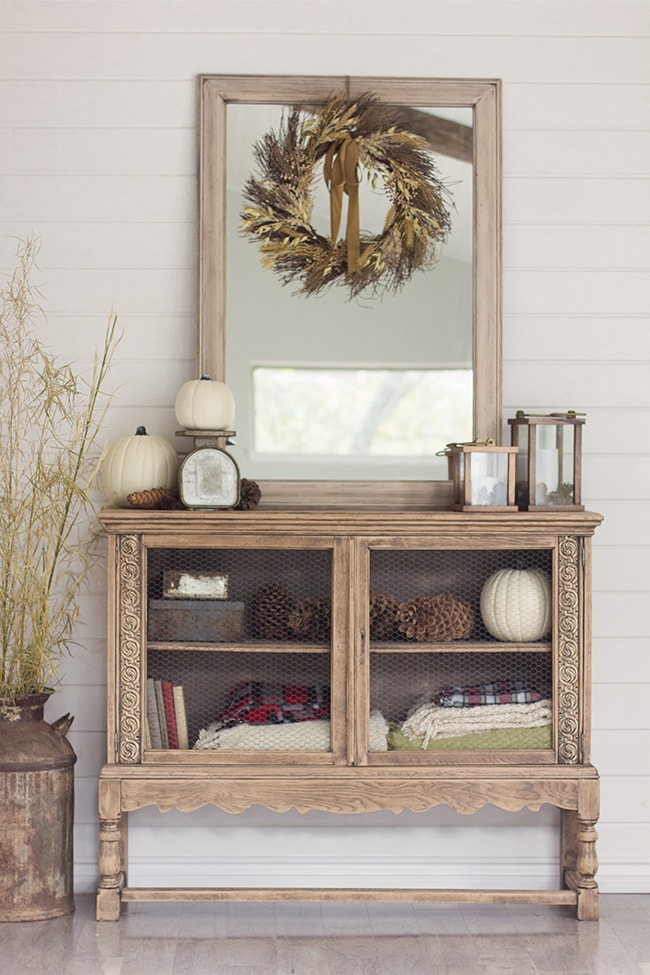 Most of the items were found at flea markets, with craft store pumpkins, and pinecones from the local forest.
Wreaths are always found in my home no matter the season, and I instantly fell in love with this one from Home Goods.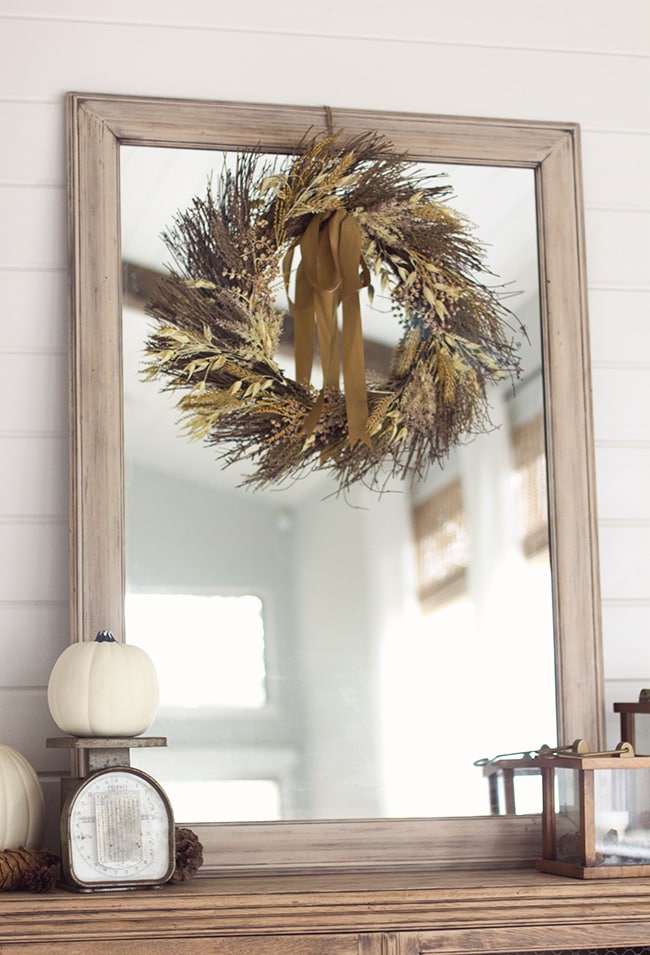 I also enjoy DIYing them when possible, and this one was made by wrapping bundles of stems from Michaels and wide burlap ribbon for a bow: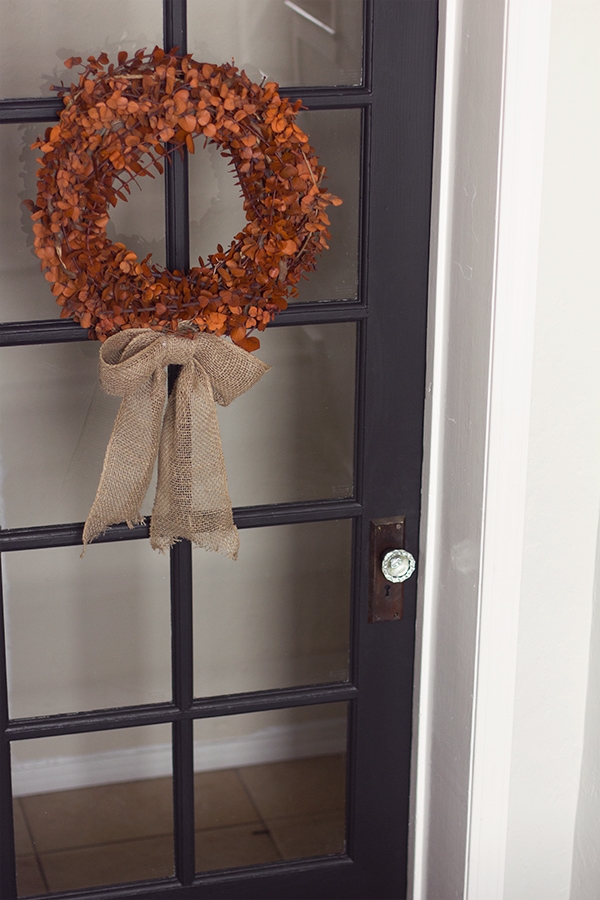 After adding a DIY coat rack, the arrangement was switched up again…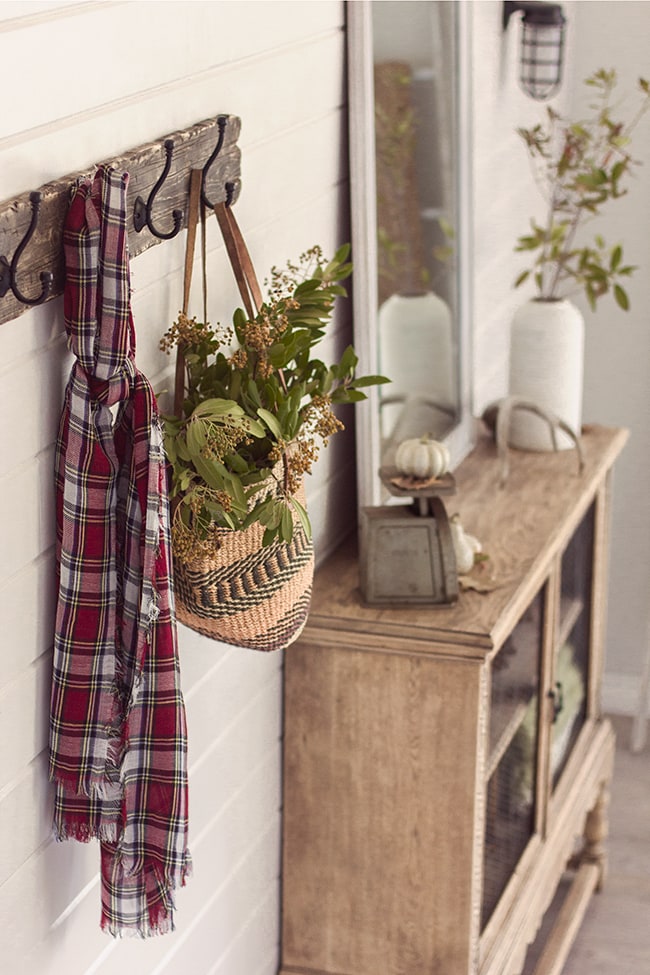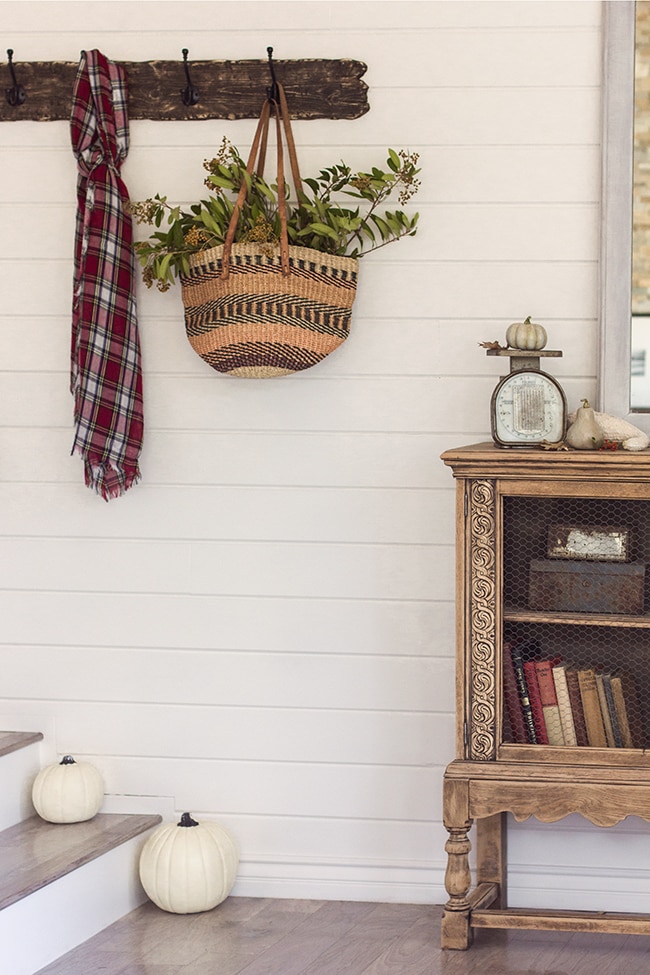 And the wreath was relocated, with natural foliage brought in.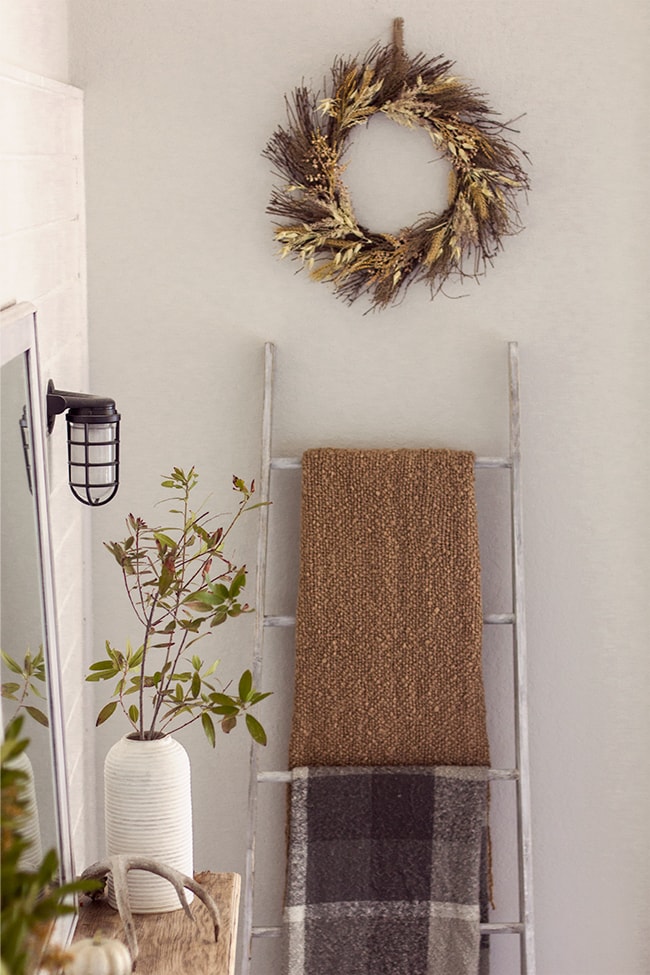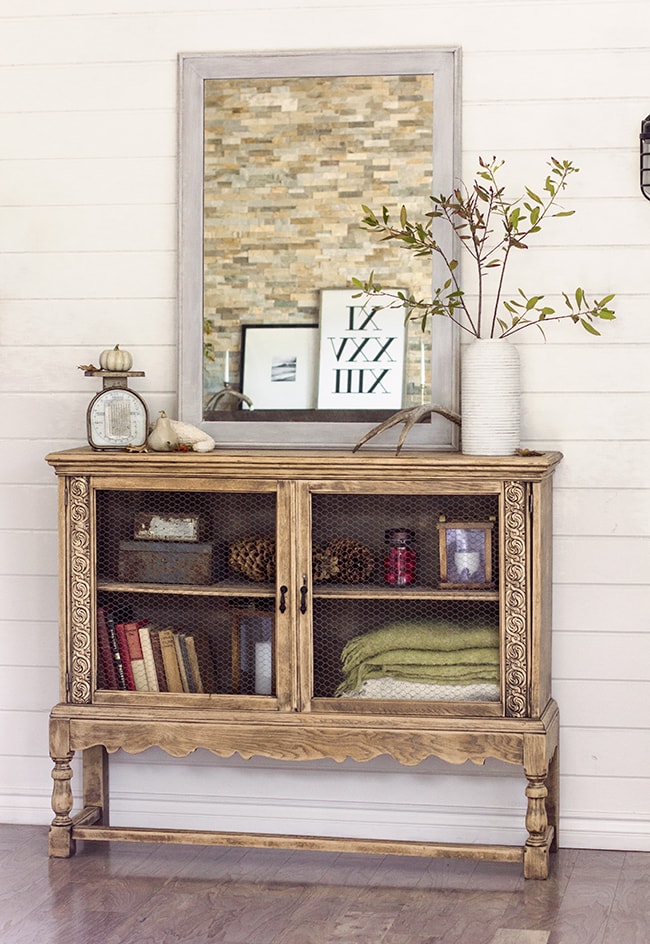 But perhaps my favorite spot was the fireplace…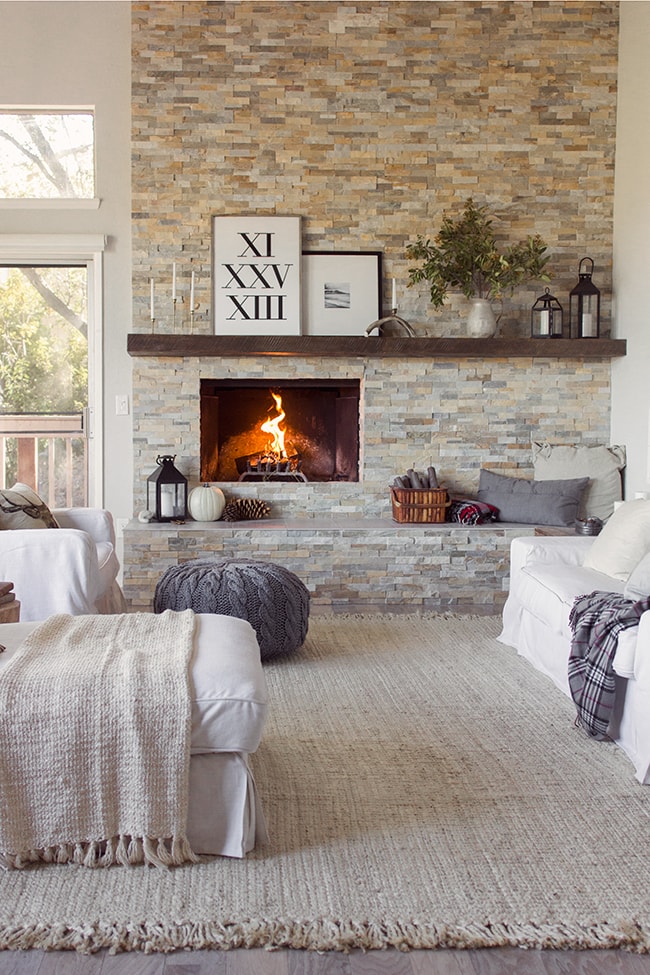 I never got tired of decorating this mantel.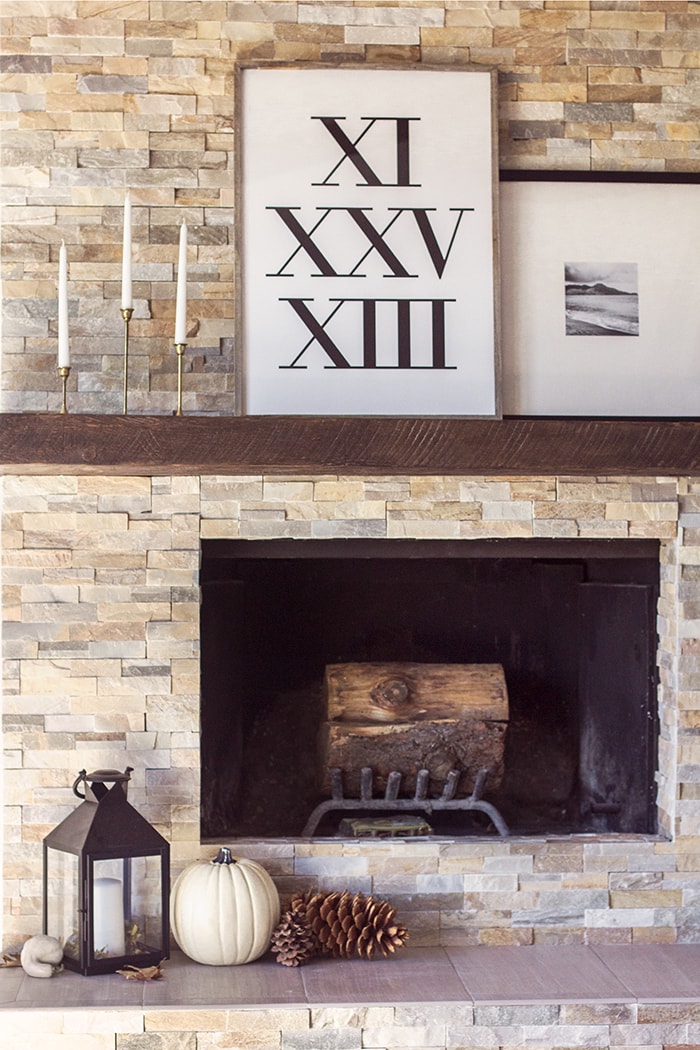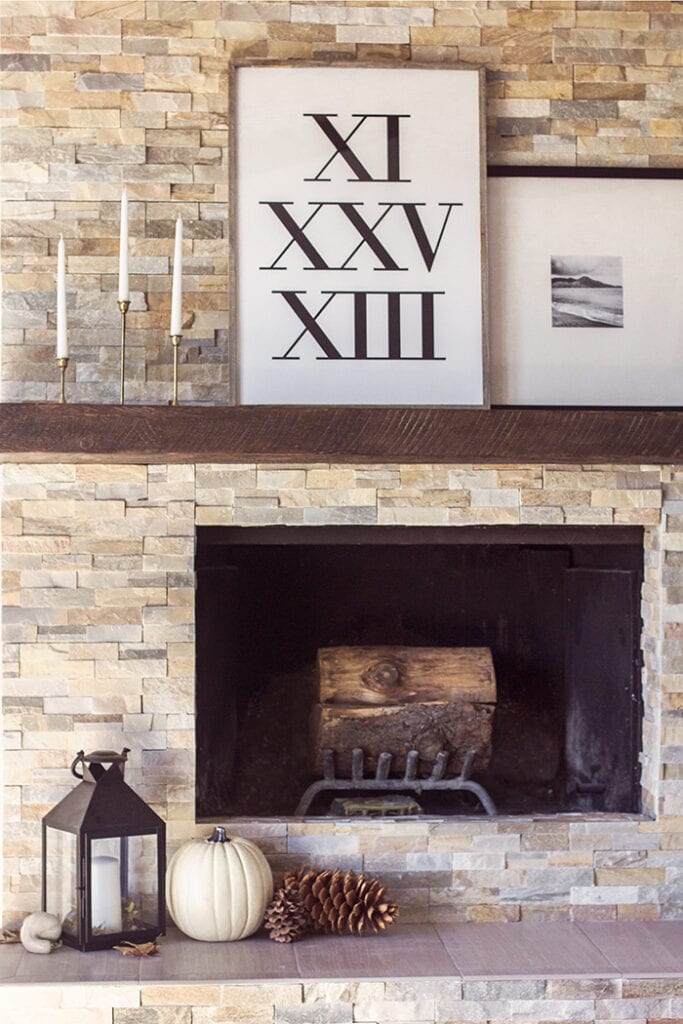 The kitties loved it, too.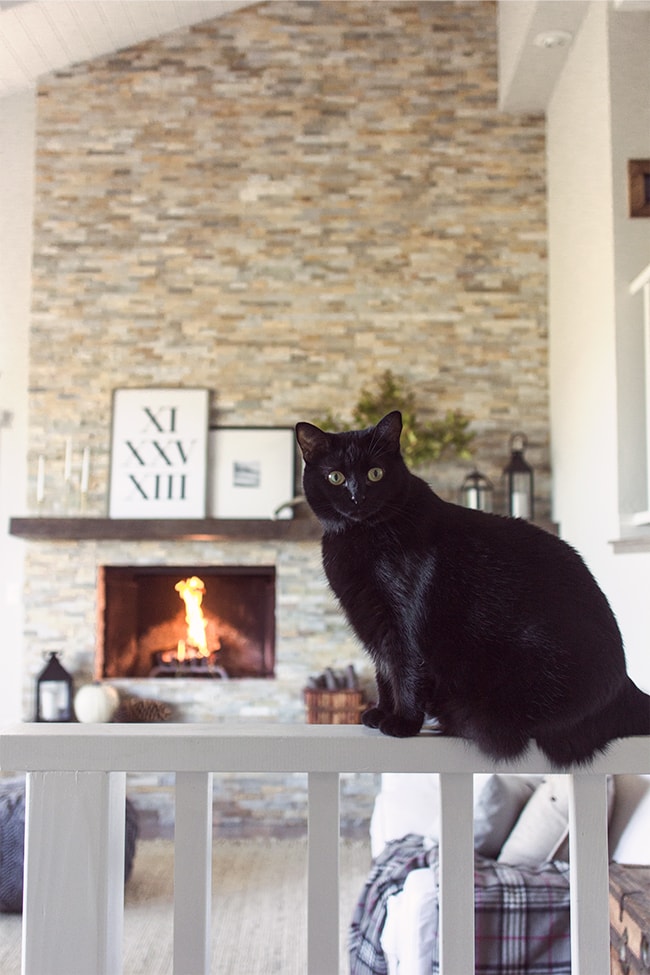 You can make any neutral area reflect a season with colors and texture. This DIY cabinet always had an element of nature (or two) on it: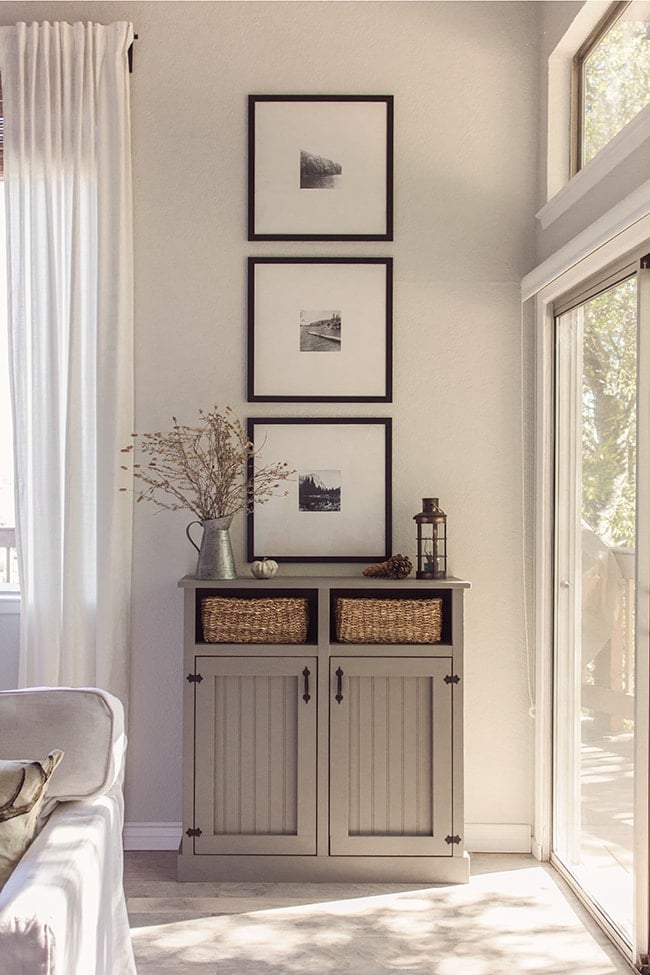 Same with this vintage trunk: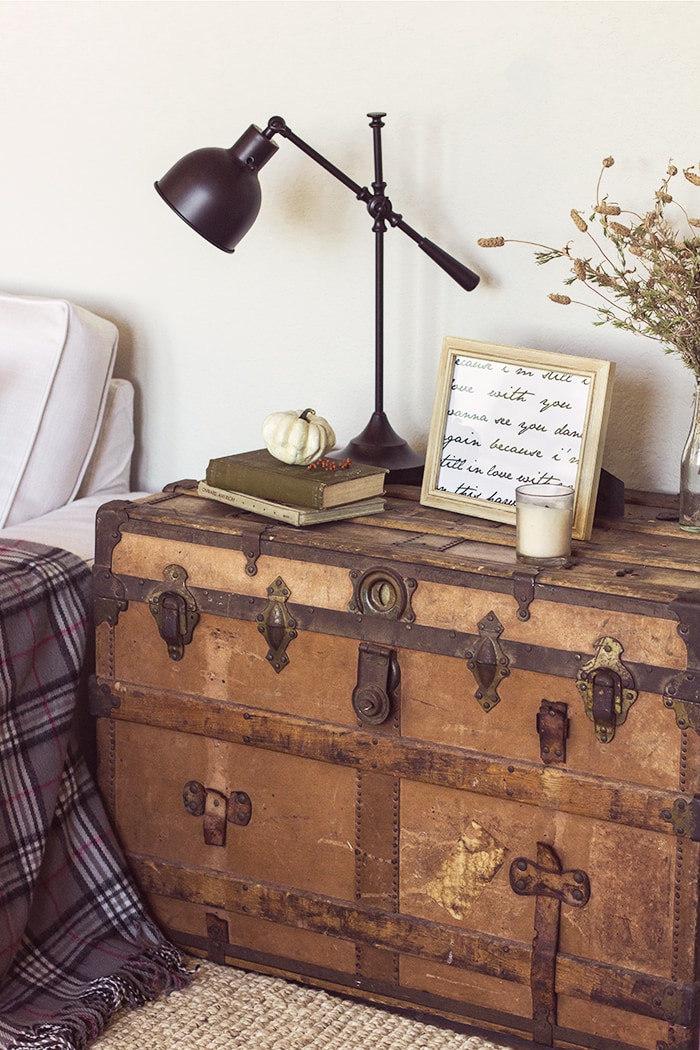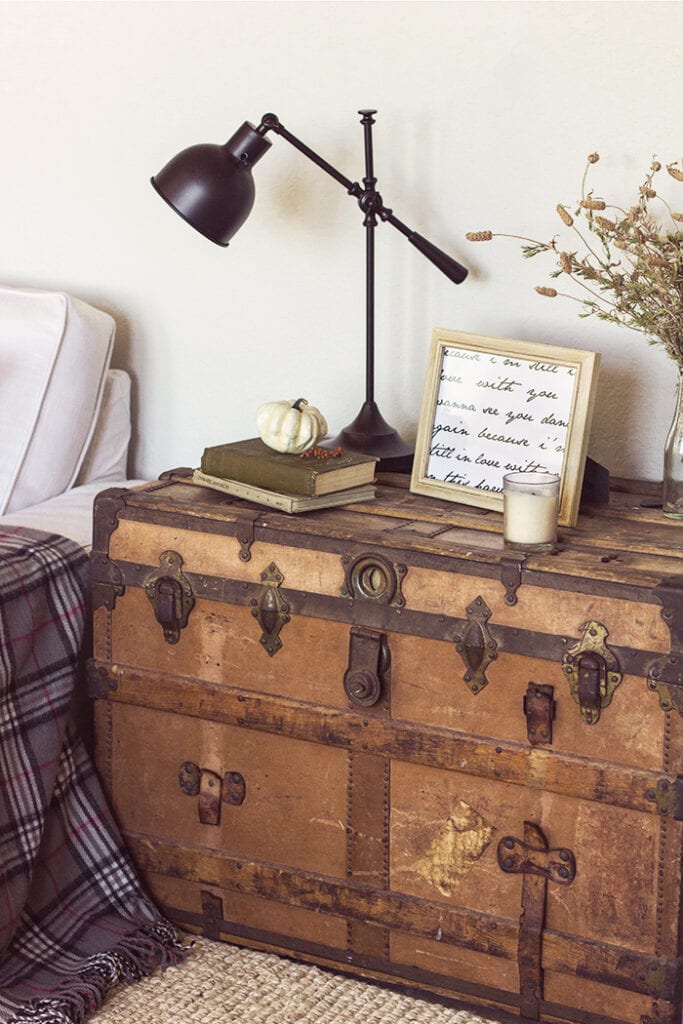 Just a few cozy pieces is all it takes.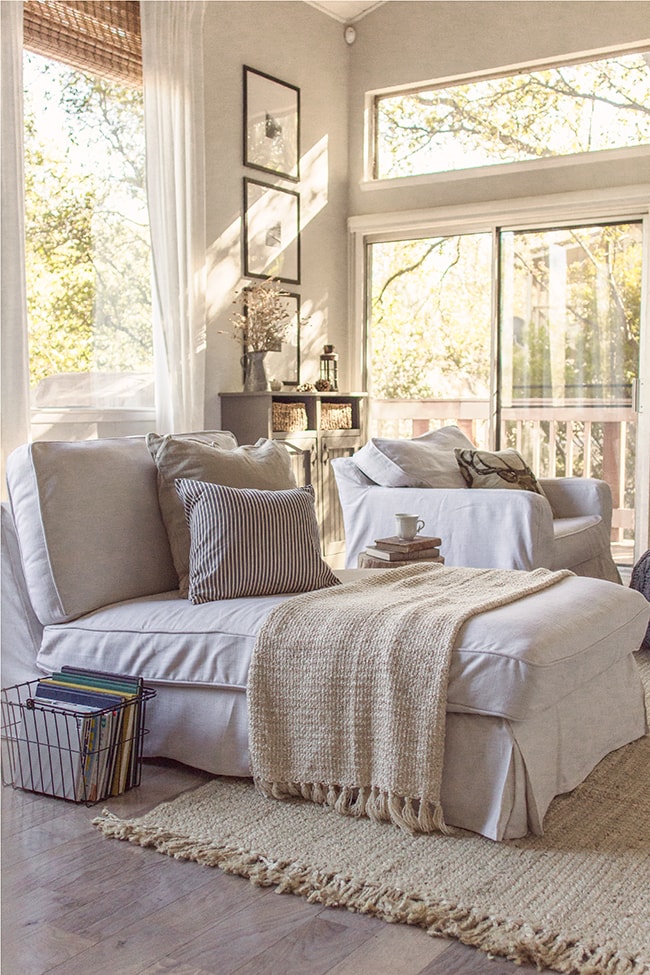 And then there's the kitchen…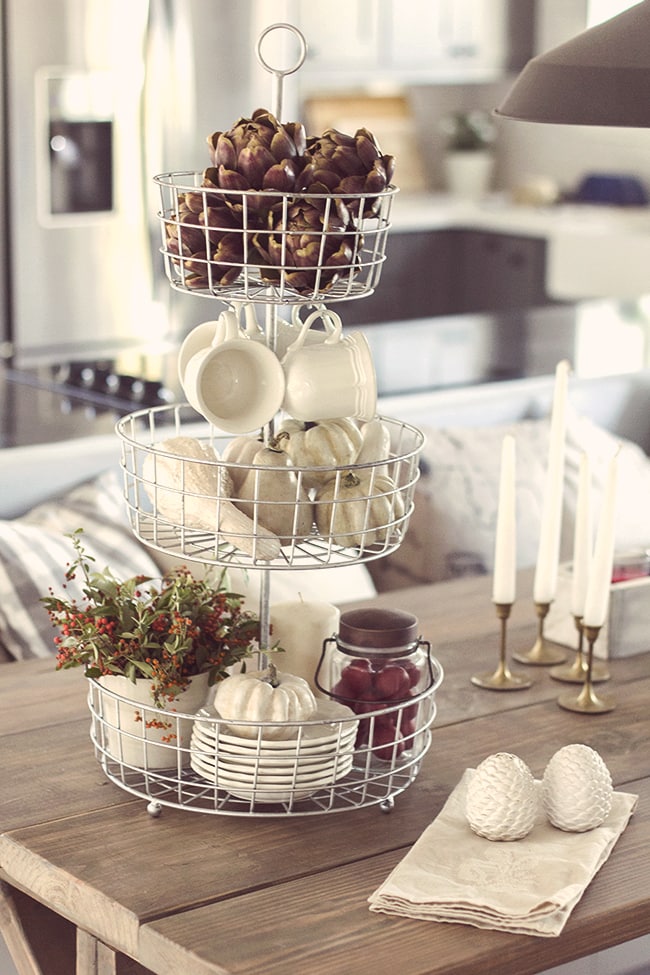 I hosted Thanksgiving that year and enjoyed every bit of the planning process.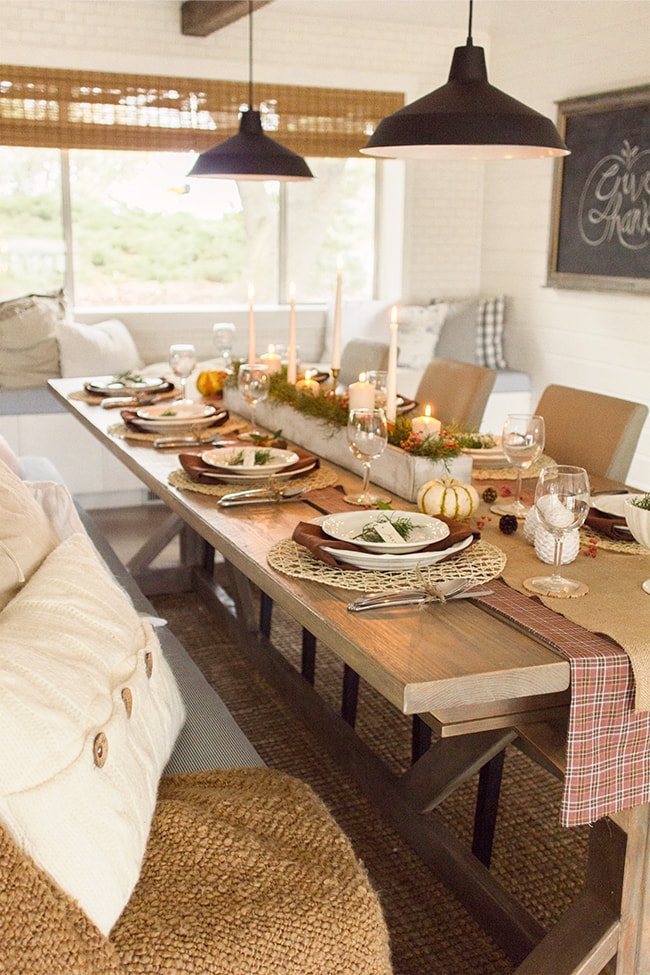 Just like the rest of the home, a variety of textures were layered with rich colors and natural elements like gourds, pumpkins, pinecones and berries.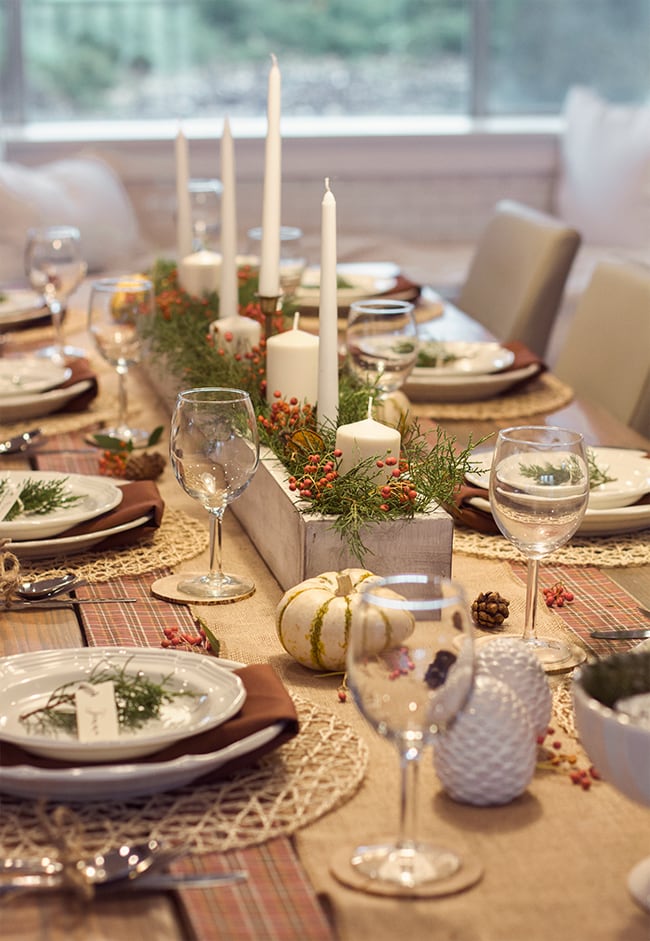 Chalkboards make the best canvas to let your creativity out and display different sentiments.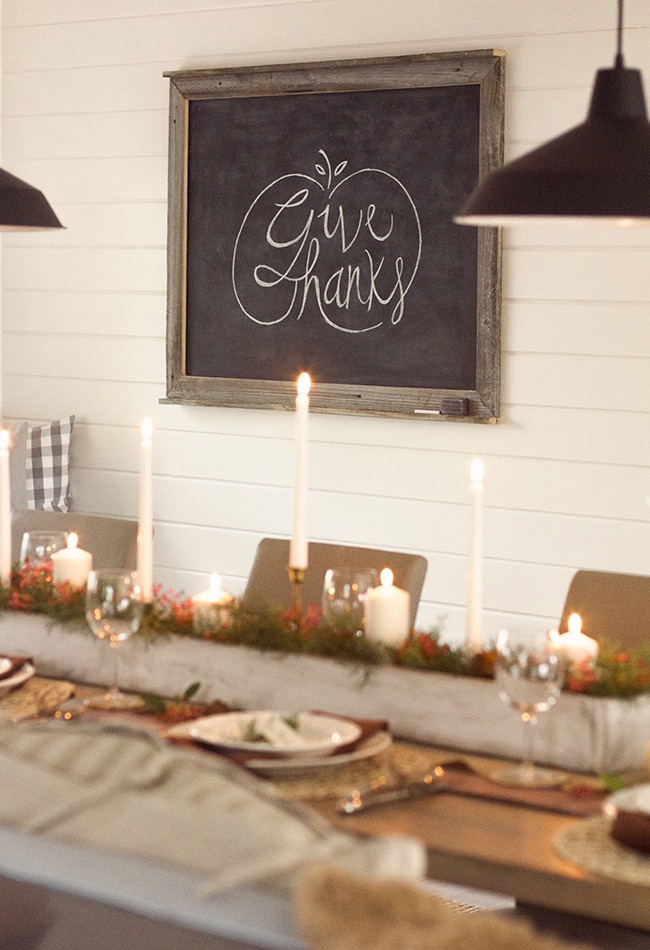 Oh how I miss this kitchen.
Outside, I gave the deck a quick refresh as it was often used to host football parties.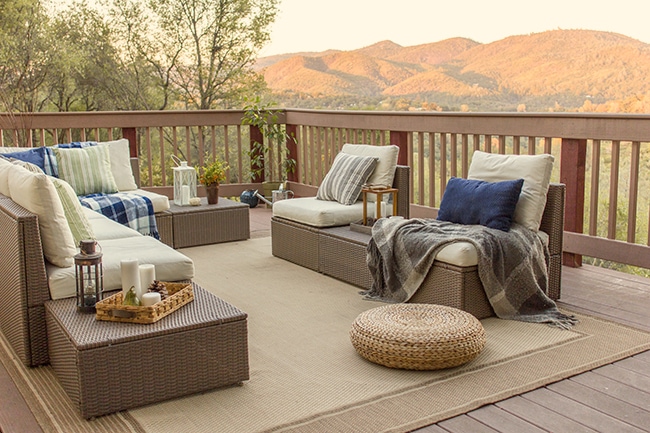 This bar cart was built for storage & functionality while entertaining: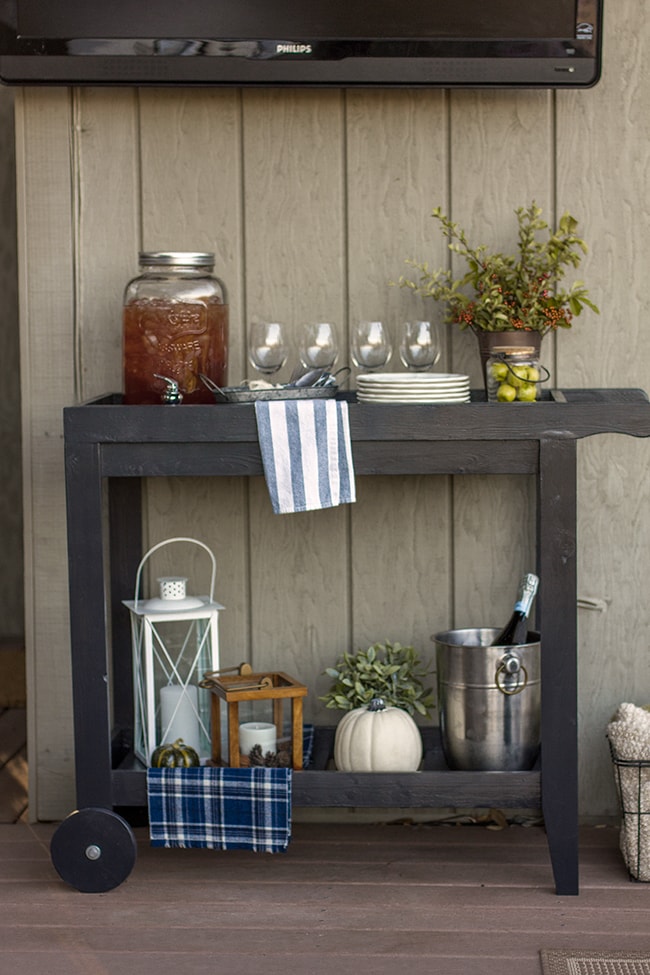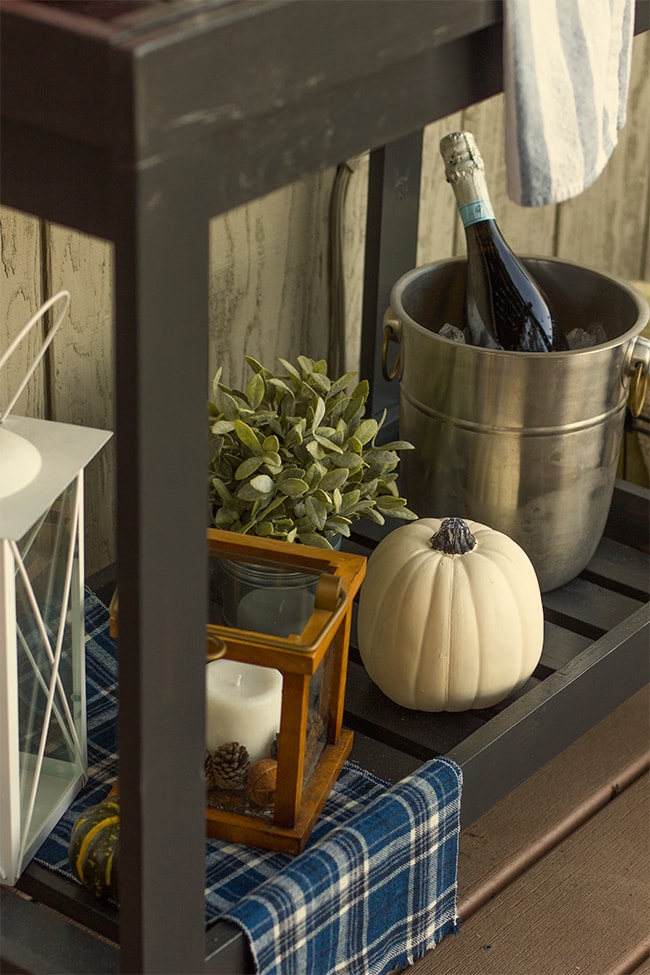 It really was a peaceful place to unwind and enjoy the cooler weather.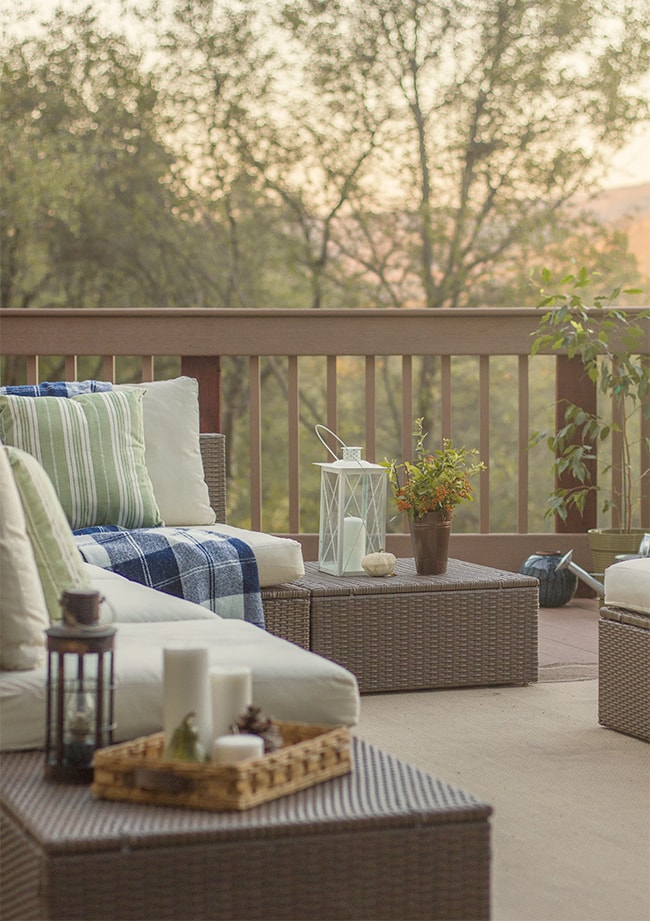 To welcome guests inside, I set up a front porch display using more flea market finds: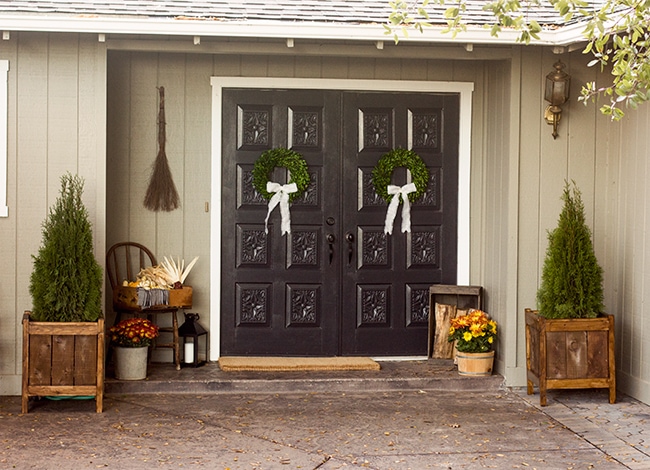 Along with these simple DIY planter boxes: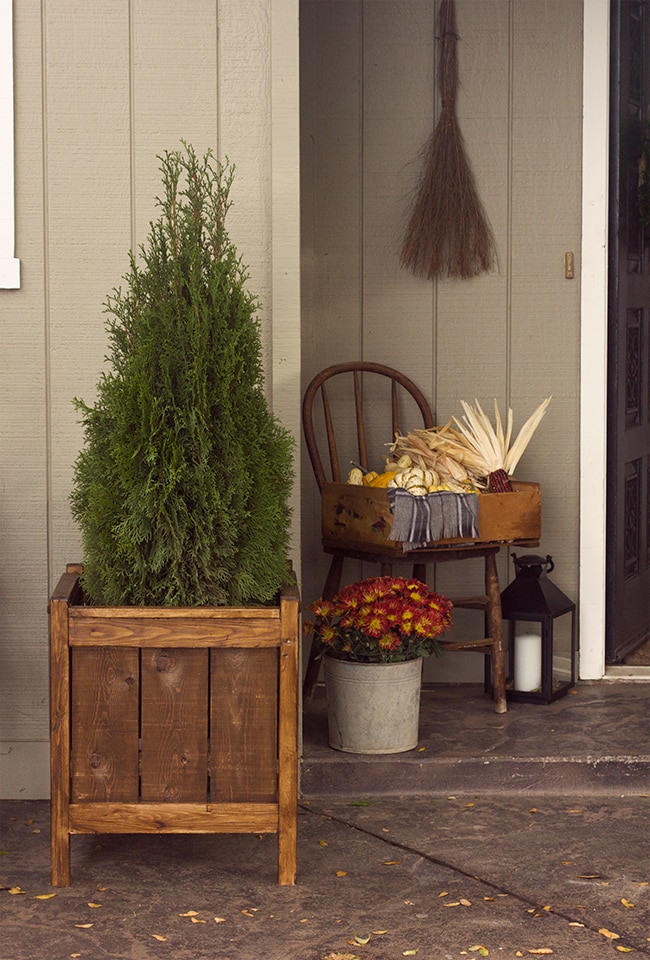 And fresh flowers in fall colors: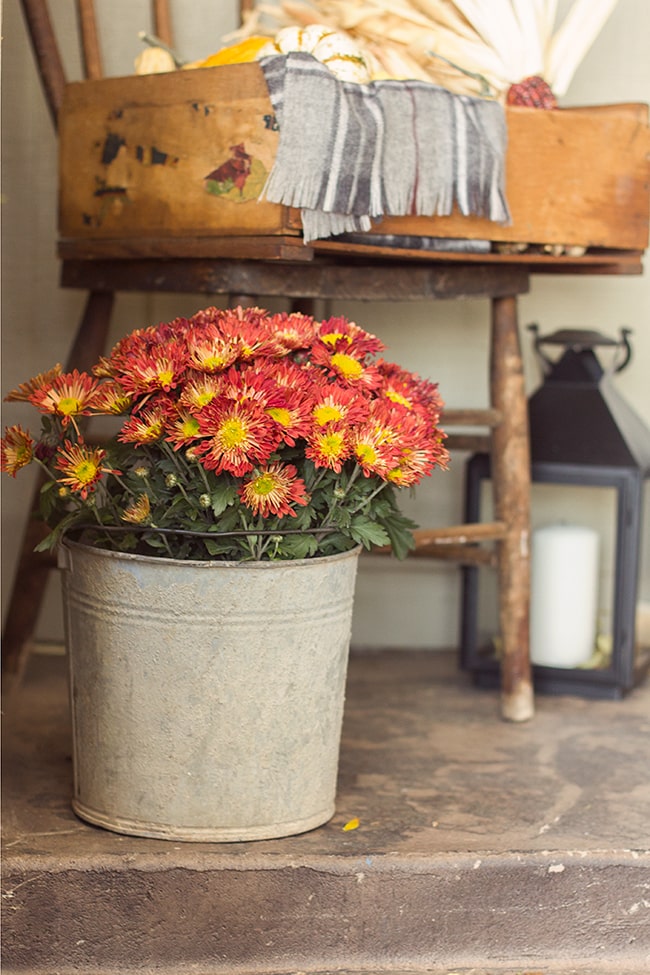 Decorating for autumn is the best, wouldn't you agree?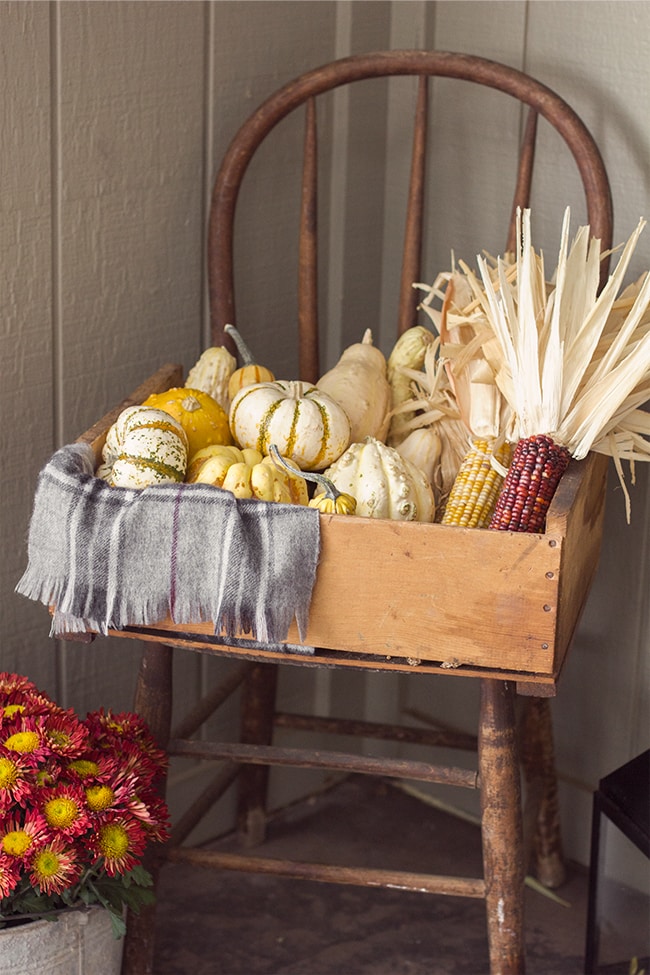 I feel a bit left out this year without a home to decorate (for the first time in 8 years!) but that's all about to change, because this next house flip is scheduled to close in just two days! Yep, life is about to get real crazy over here.
Work officially begins on the house this weekend, but I'll be back in a few days with the official Flip Kickoff post including all the details (that means numbers & budget) and what I've got planned for this thing.
Prepare for content overload for the rest of the year, and let the countdown begin. Happy fall!