The sun is shining and the temperature is rising—it's safe to say that spring has arrived in Florida!
Even if it's snowing where you live, it's never too early to brighten up your home with spring flowers. I've rounded up my favorite faux florals and branches on display in our home this month (and vases, too!)
The best part? They require zero maintenance, and you can reuse them year after year. It's no wonder I love faux florals so much.
Here's what made the cut this year—click on the name of each one to see real life photos of how I styled it:
For all products marked with an *: Use the code JENNA20 for 20% off orders over $50 through March!
Here's a closer look at each one, and how I styled them in our home…
Purple Eucalyptus Stems
These small eucalyptus bundles are a great budget find, and I love the touch of purple for spring (note: they are not as purple in real life as shown in the product photos!) I also found these eucalyptus stems, which are longer and a true purple. I have them in burgundy and love them!
They look very realistic, and will fill out a short vase or small planter nicely. I used two bundles in an old thrifted vase.
Purple Lilac Stems
For a hit of spring color, you can't go wrong with these beautiful purple lilac stems. They're very easy to mold and shape into place, allowing you to get the perfect arrangement.
I used six stems in this speckled cylinder vase, but I'd recommend ordering at least eight for a fuller arrangement.
Artificial White Baby's Breath
Currently on sale for just $10 for six stems, these baby's breath are the easily the best deal on this list. The delicate flowers are quite easy to bend and shape, and look great even with just a few stems.
I used one bundle (six stems) for this arrangement, shown below in a distressed farmhouse vase.
Faux Smilax Stems
These are an amazing deal at just $8/stem, and the contrasting leaves make it look very realistic.
The branches are 27″ tall—large enough to fill out this big concrete vase. I used seven stems in this arrangement, but you can easily display just a few in a smaller vase.
Real Touch Anemone
This small, delicate flower feels real to the touch, and is perfect for a small space (ie a vanity, desk or night stand).
I love the way it looks here in our closet nook, in this simple mini bud vase.
Faux Cherry Blossoms
These extra long stems make a dramatic impression in open spaces (think dining table, kitchen, foyer). Cherry blossoms are synonymous with spring, and you can find them starting to bloom all over the world this month.
I used 4-5 stems in this arrangement (cut up into various lengths, shown in this glazed ceramic pitcher (on sale for only $7 with the code JENNASUE20!)
Pink Baby's Breath
These are the same product as the white baby's breath flowers shown above, but with pink and cream flowers. I used two bundles (12 stems total) for an extra full look in this $10 ceramic vase.
You can find these all over Amazon, but this listing has the most color options (this color is labeled as "Skin".) These have to be my favorite budget floral on this list.
Artificial Cream Lilac Flower
These appear to be the same product as the purple lilac flower, but with an ivory/pink coloring. I think they're the most realistic looking on this list, and my favorite to style.
They're on the small side, so I'd recommend ordering at least eight for a fuller arrangement. I only had six, so I mixed them with a few faux cherry blossoms in this round ceramic vase.
Artificial Eucalyptus Branches
These are a well-known favorite on social media, and the 43″ length make them versatile to use in almost any vase.
I'm drawn to the realistic branches and sparse leaves. I keep these on display in our living room all spring/summer, in an old jug from HomeCentric.
And there you have it—all of the florals, branches and vases I'm loving this season. Do you have any favorites I should know about? Do tell in the comments!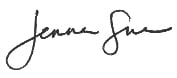 Looking for more realistic faux stems? Check out these roundups: