It's the first day of November, which means time to wrap up your holiday décor shopping if you haven't yet! Early November is typically when Christmas supplies (especially greenery) start selling out—this year especially—which is why I'm sharing my best finds with you now.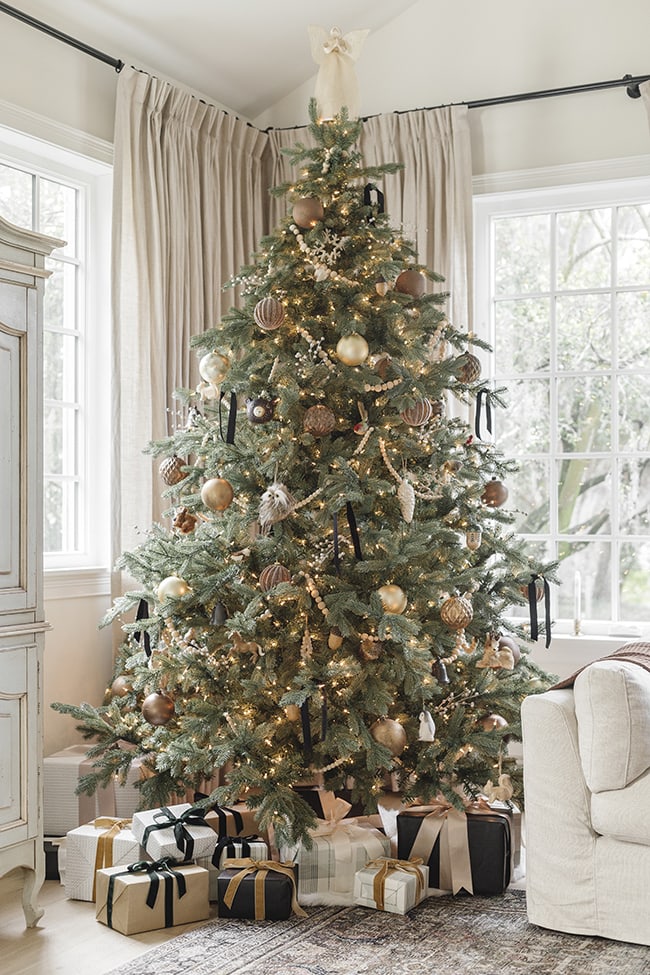 I'm also working on a separate roundup of holiday decorations, gift wrap, etc and a preview of our Christmas décor this year, but I didn't want to wait any longer to share my faux greenery finds since those tend to sell out first.
I bought most of my holiday greenery last year and some of those products are still around this year, but most on this list are new finds. I've broken them down into three categories:
These trees are all under $500, highly rated with realistic life-like branches, and many are available in multiple sizes. Tip: make sure to look for "Real Feel" (or PE) branches when shopping for trees, and always look closely at the detail photos!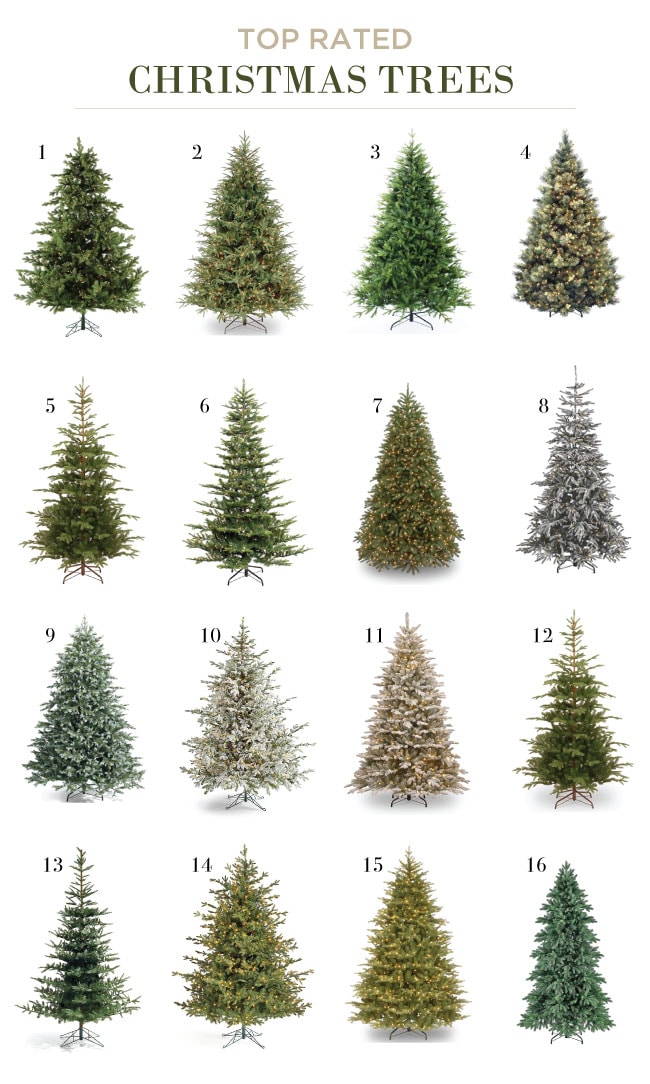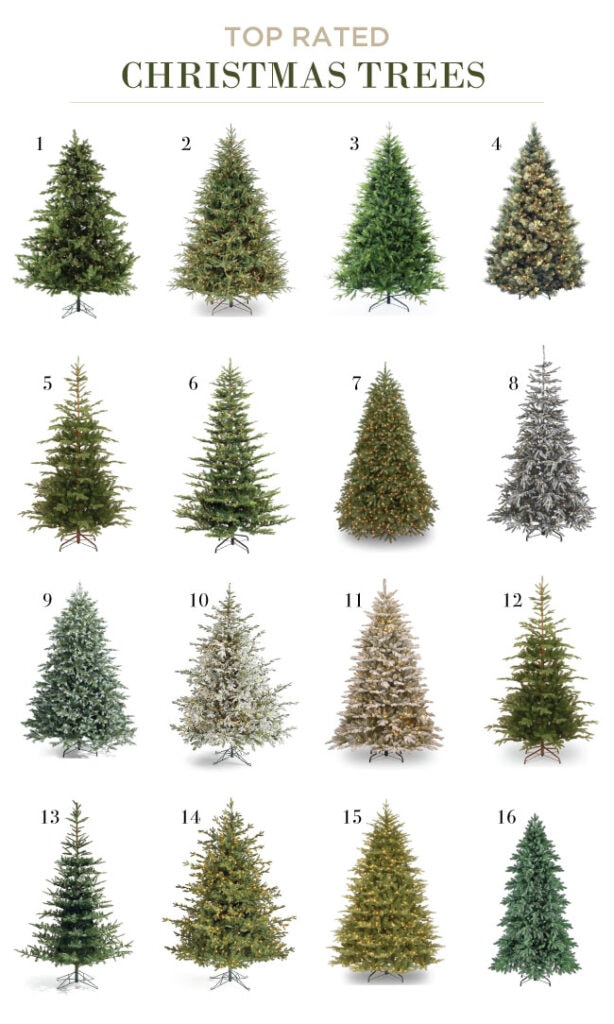 Foxtail Pine (we have this one in the 9′ size) $496
Fraser Fir $500
Frasier Grande $140
Carolina pine $401 (on sale)
Norwegian Spruce $262 (on sale)
Aspen fir $205 (on sale)
Jersey Fraser $497 (on sale)
Flocked Alpine $300
Spruce tree $190
Flocked Aspen Pine $399 (on sale)
Flocked Sierra Spruce $498 (on sale)
Green Spruce $164 (on sale)
Noblis Fir $199 (on sale)
Aspen Pine $367 (on sale)
Nordic Spruce $480 (on sale)
Virginia Fir $245 (on sale)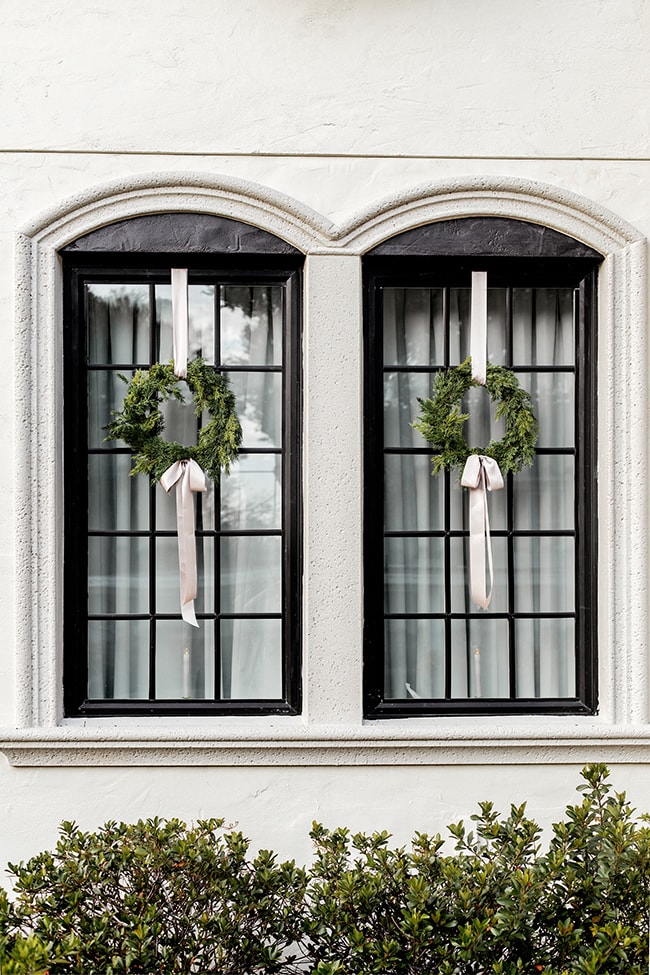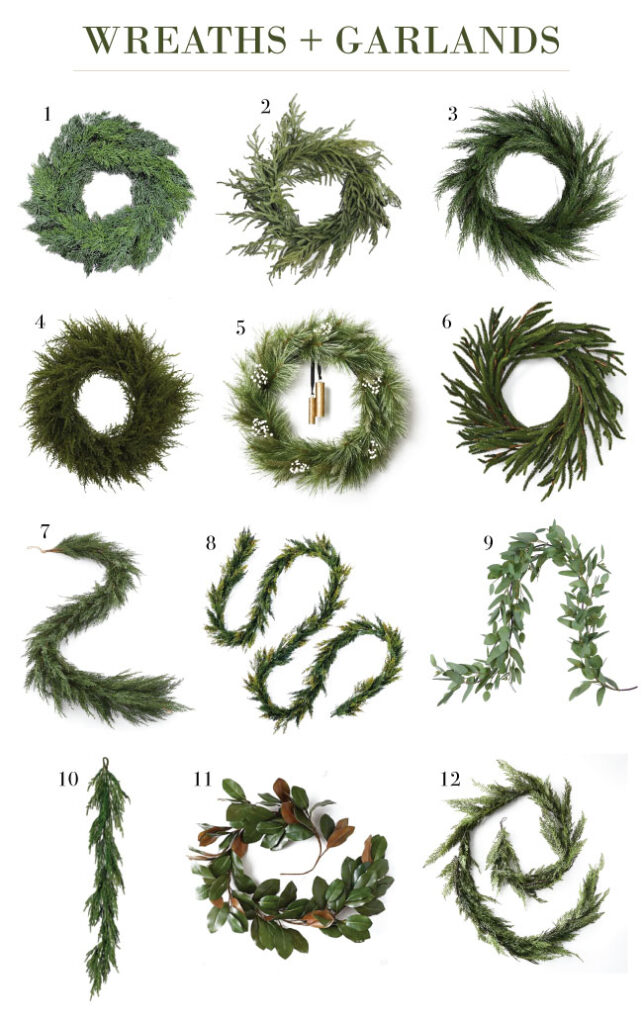 17" Cedar Wreath – I used these on our exterior windows last year and they look + feel so realistic—I just bought two more for our patio door.
24" Norfolk Wreath – I also have this one, it matches the Norfolk garland/stems I used last year.
60" Norfolk pine garland – I have several of these and used them all around the house last year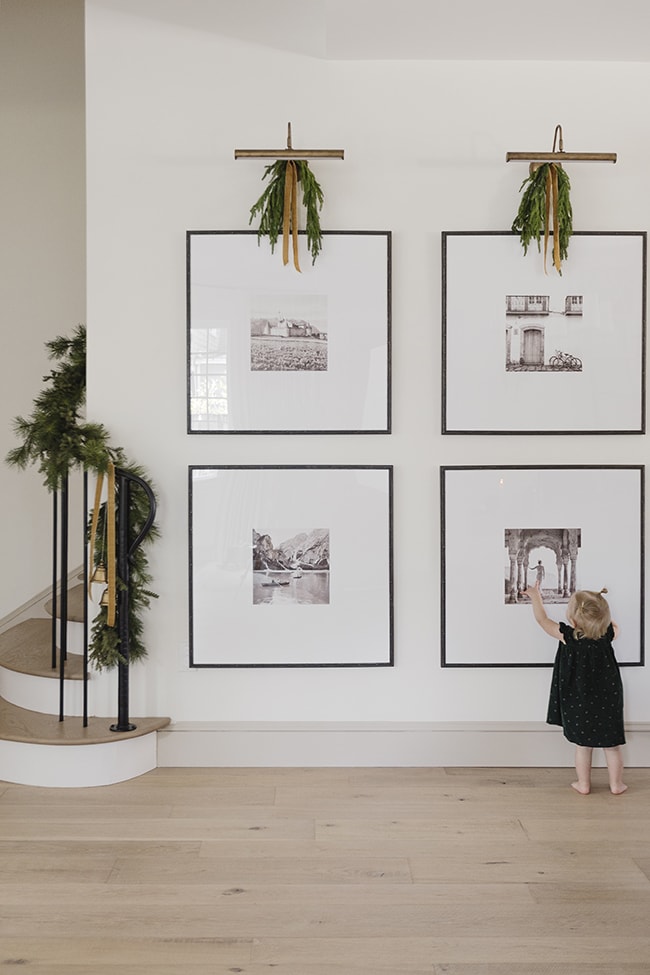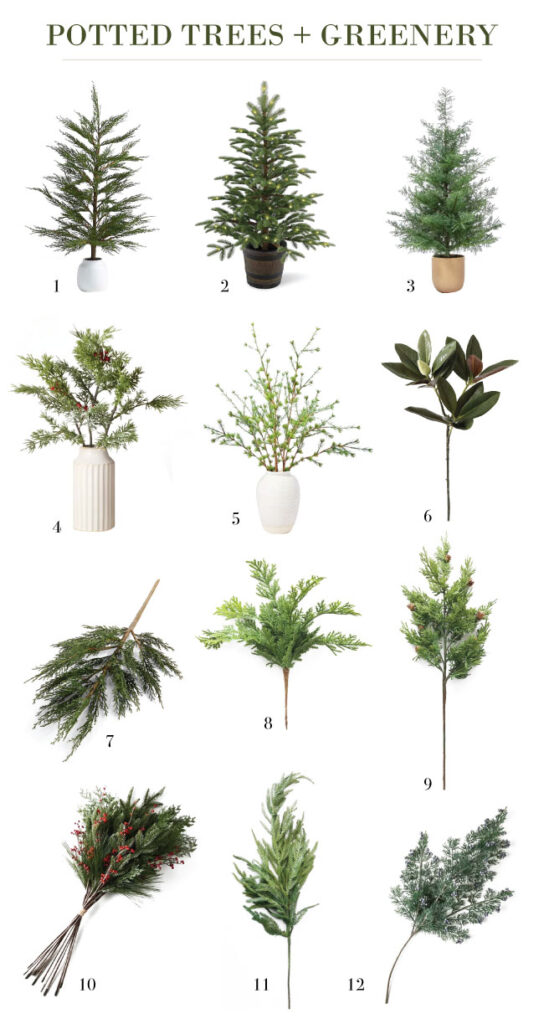 Do you have any other favorites I should know about? Quality greenery can be tough to shop for online so I hope my detective work has paid off, and you can snag something before it sells out!
Next up: A huge DIY tutorial this kicks off this week over in my IG stories, and check back here in a few days for the reveal of our holiday tablescape!