The end of August means the first signs of my favorite season are slowly making their way into our home. To get ahead of the crowds, today I'm sharing this year's picks for faux and preserved stems to transition your home into autumn. If you don't live in a climate with traditional fall foliage (like me!) there's fortunately some real convincing options out there.
Nothing sells out as fast as seasonal décor and they often don't restock the same items for next year, so if you see something you want on this list, I suggest snagging it ASAP.
Today I've rounded up a variety of faux and preserved fall stems under $15 and $35. Let's start with the under-$15 budget friendly stems (I have #7 and 12 and really love them both!)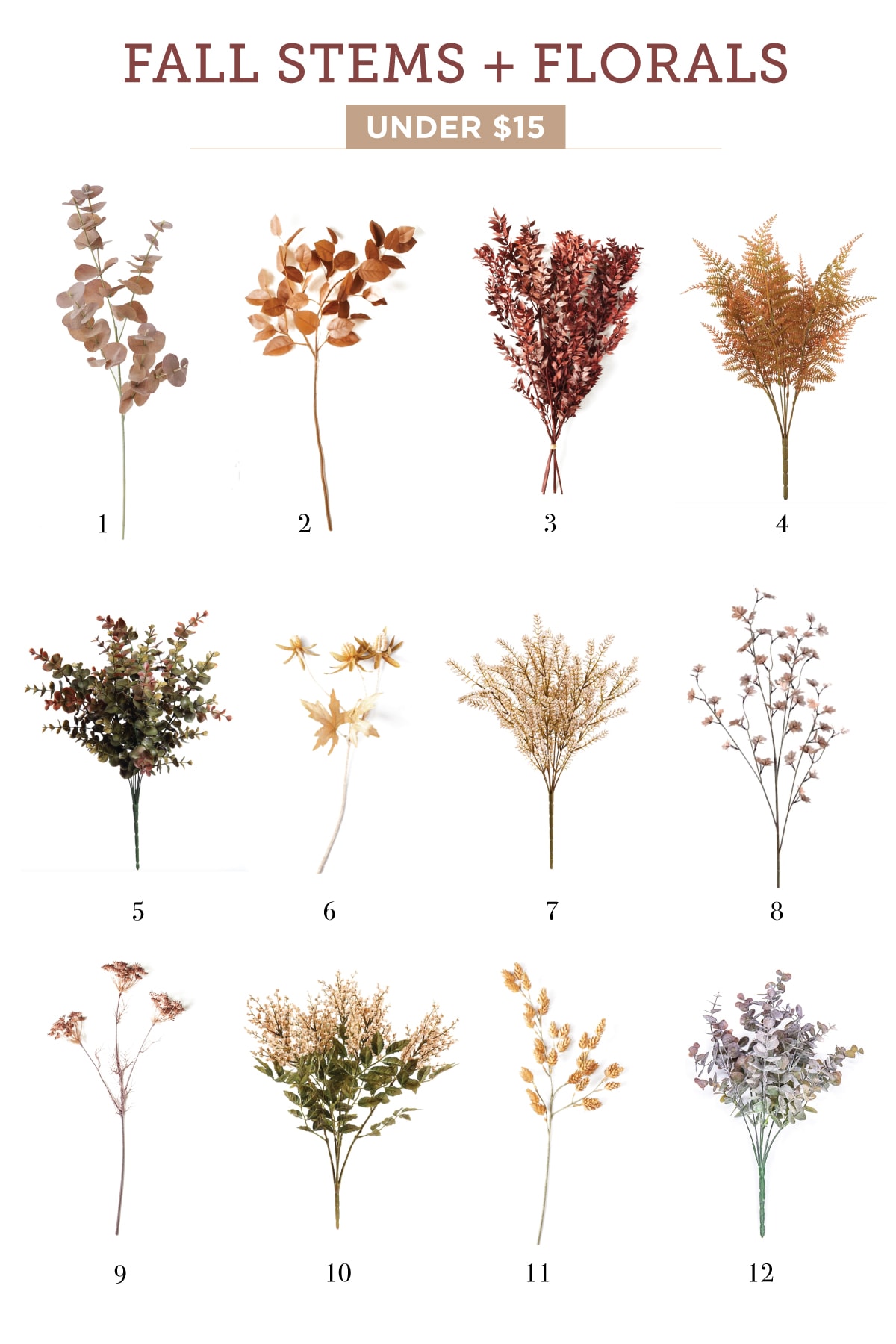 If you're able to invest a bit more, my favorite fall stems fall into the $15-$35 range. I have 1, 2, 4, 9 and 12 on this list and they're all currently on display in my home: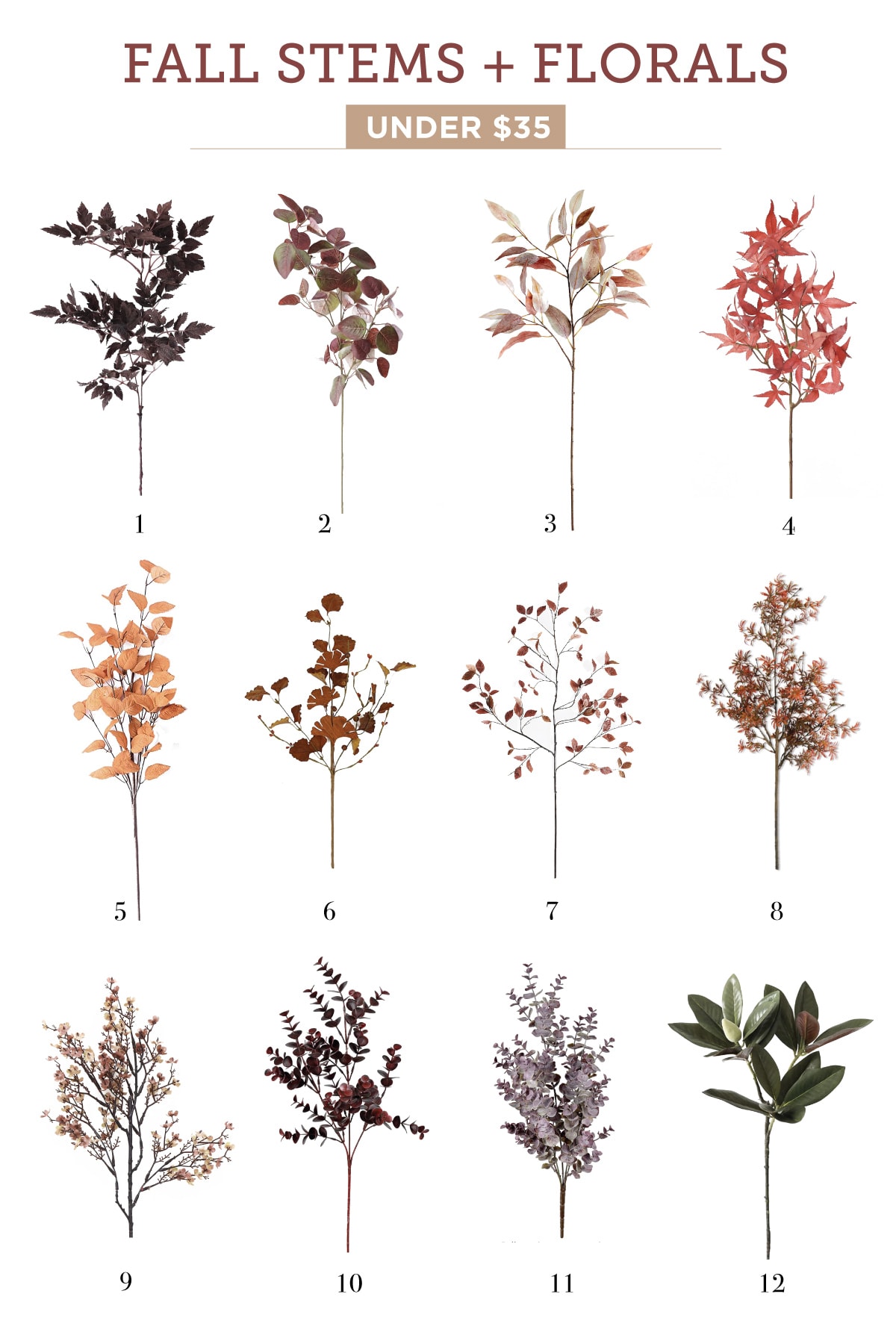 Our baby went off to school for the very first time today, so it's officially the start of a new season of life in our household. I'm feeling the urge to slow down, rest, and soak in these last moments with my girl before she turns three at the end of this month. The days are only getting shorter!
More cozy fall home finds coming soon…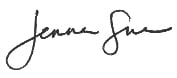 Like this roundup? Check out these other budget-friendly finds: