Love the look of reeded glass for your windows or doors, but not the hassle and expense of replacing the glass? I found a quick and inexpensive solution that looks like the real deal! This method can be used to add elegance and privacy to any window, door or glass cabinet in your home.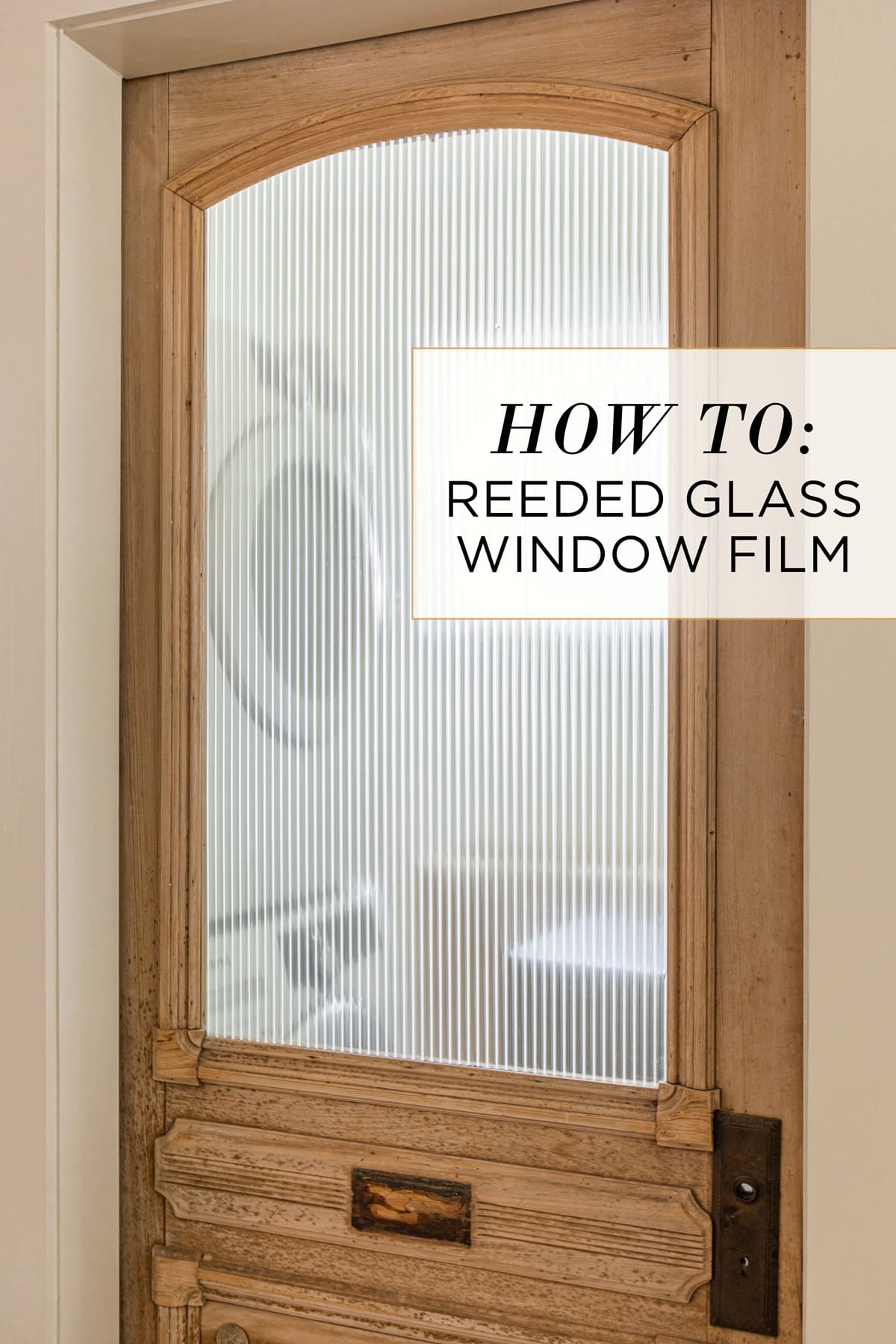 I bought this vintage glass door at a salvage store before we even built our home, and thought it would make the perfect sliding laundry room door. Our laundry room is in a very visible area, just off the dining room, and has been quite the eyesore during this extended renovation.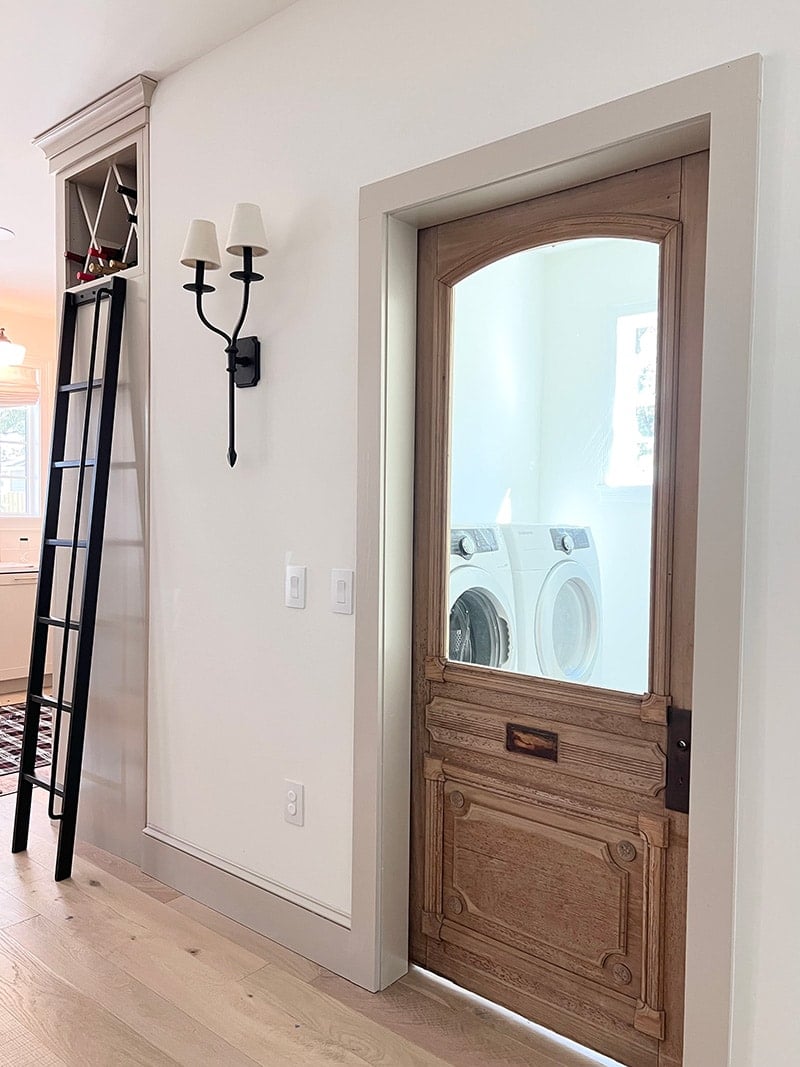 I was saving this project for the end, but decided I couldn't live with the sight of the mess another day. I wish I wouldn't have waited at all—this DIY took was less than $30 and took under 30 minutes!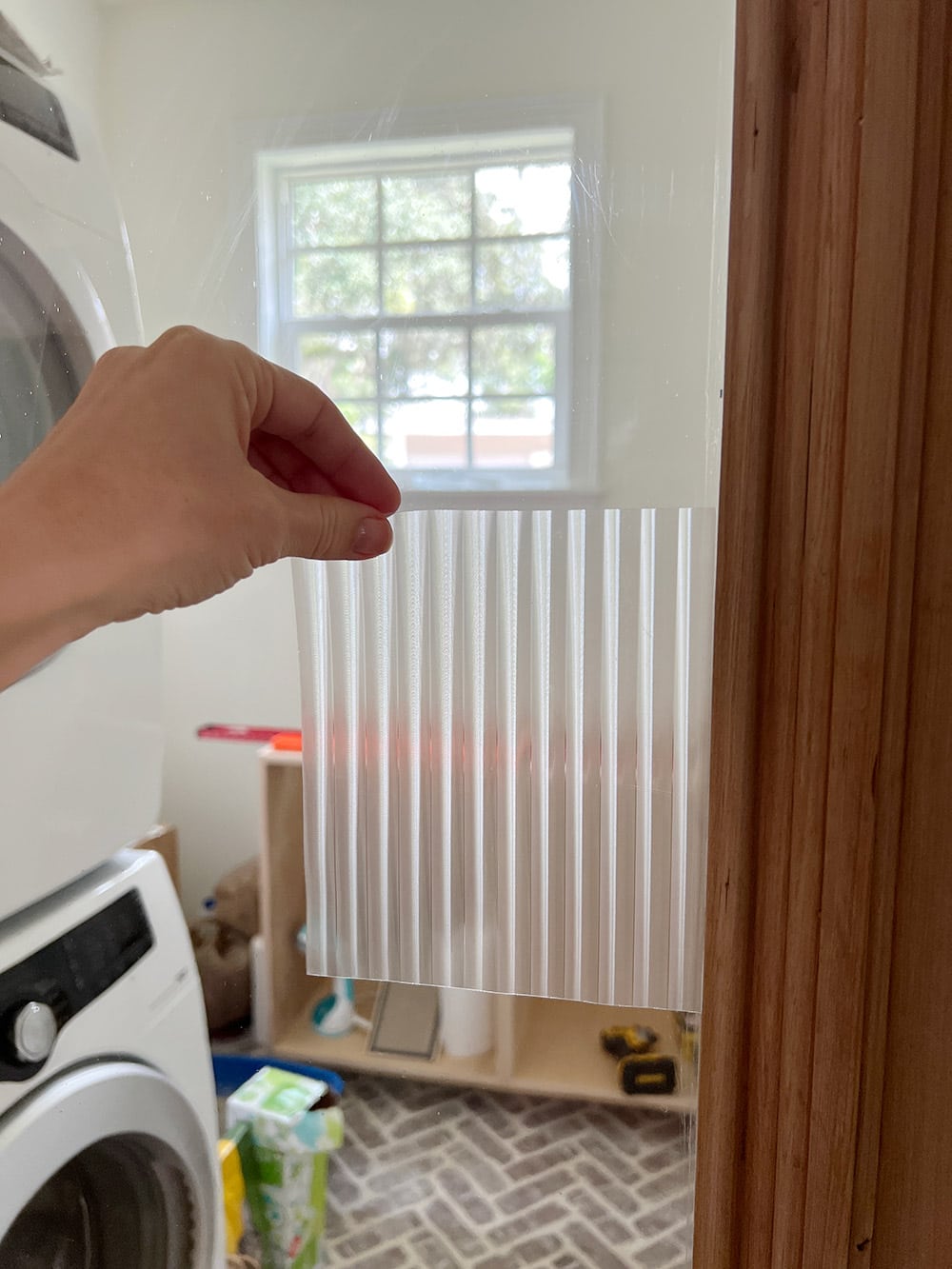 Supplies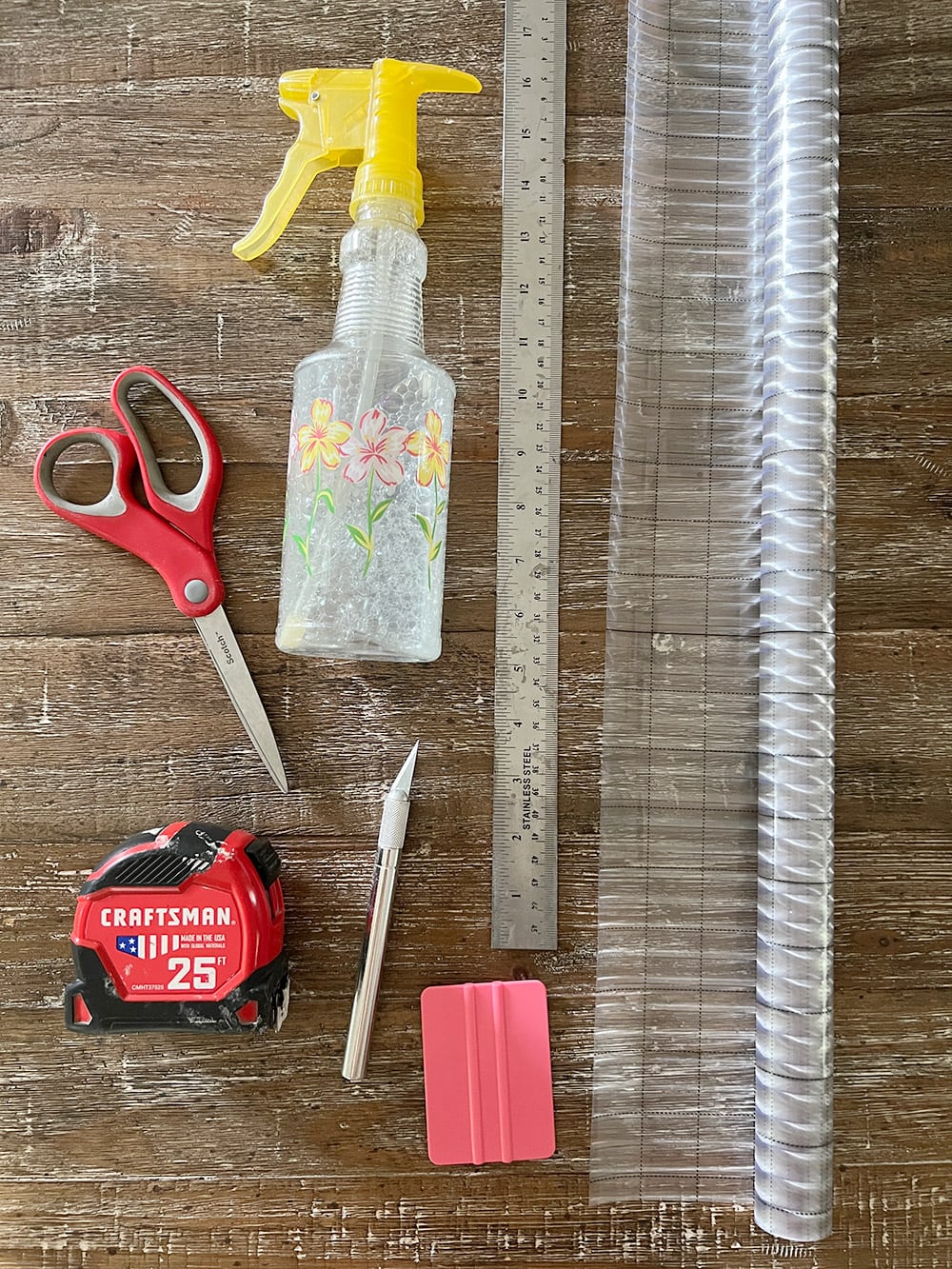 How to apply glass window film
Step 1: Measure and cut
First, measure the size of your glass. Unroll your window film and cut the length and width approximately 1″ larger on each side. The backing on this film has a grid with dotted lines, which makes it so easy to cut straight lines!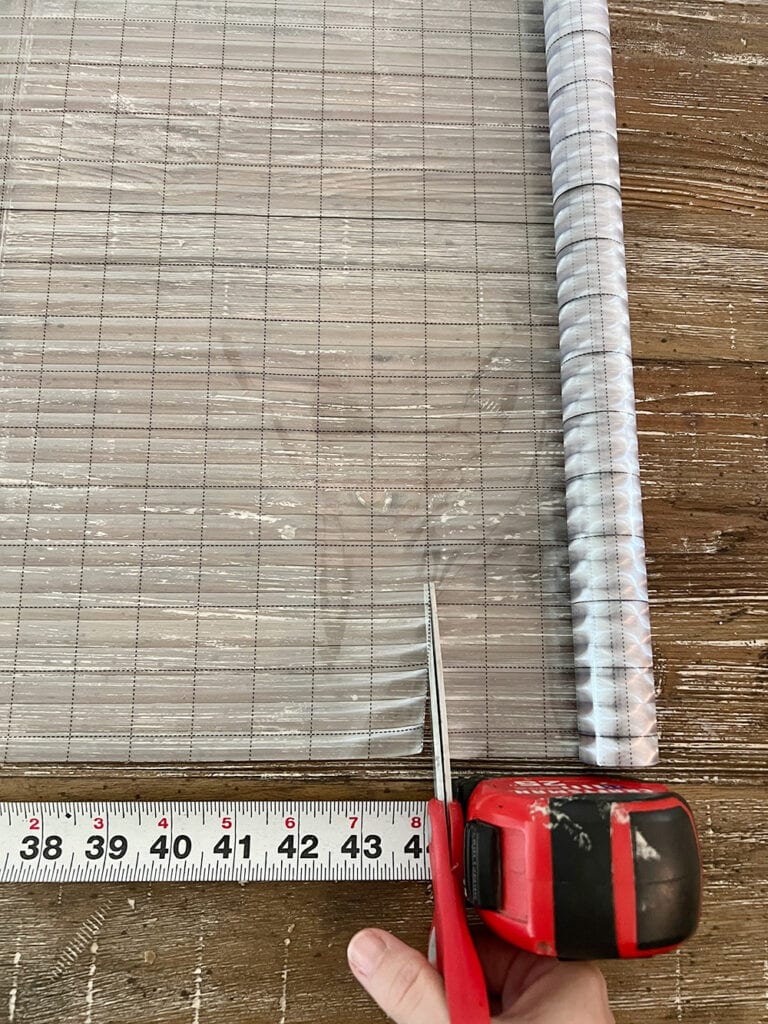 Step 2: Wet the film and window
Peel the backing off of the window film, taking care to keep the surface clean.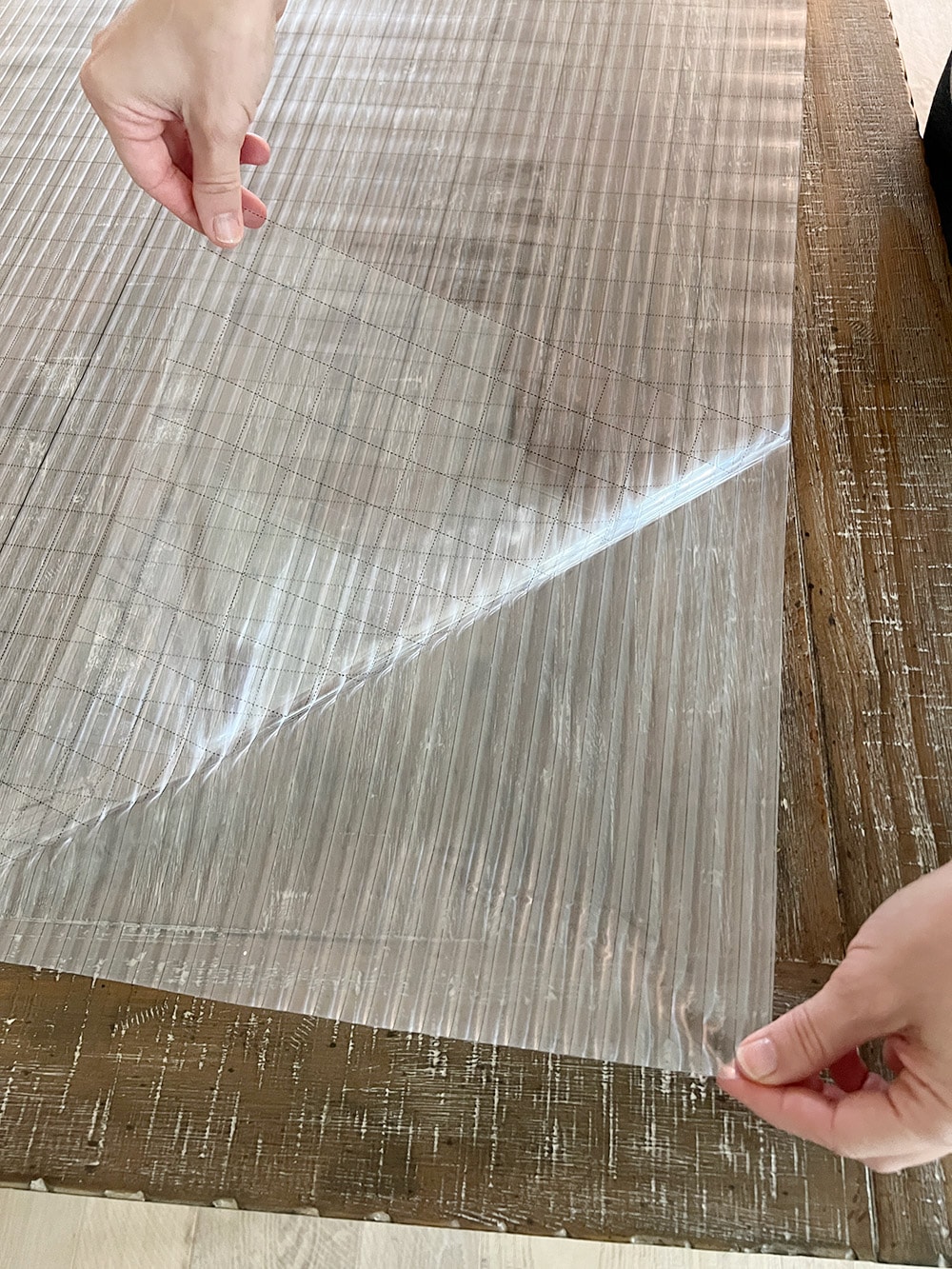 Spray both the film and the door with the soapy water mix. You only need a drop of soap to help the film easily slide into place. Make sure to fully saturate both surfaces—wetter is better!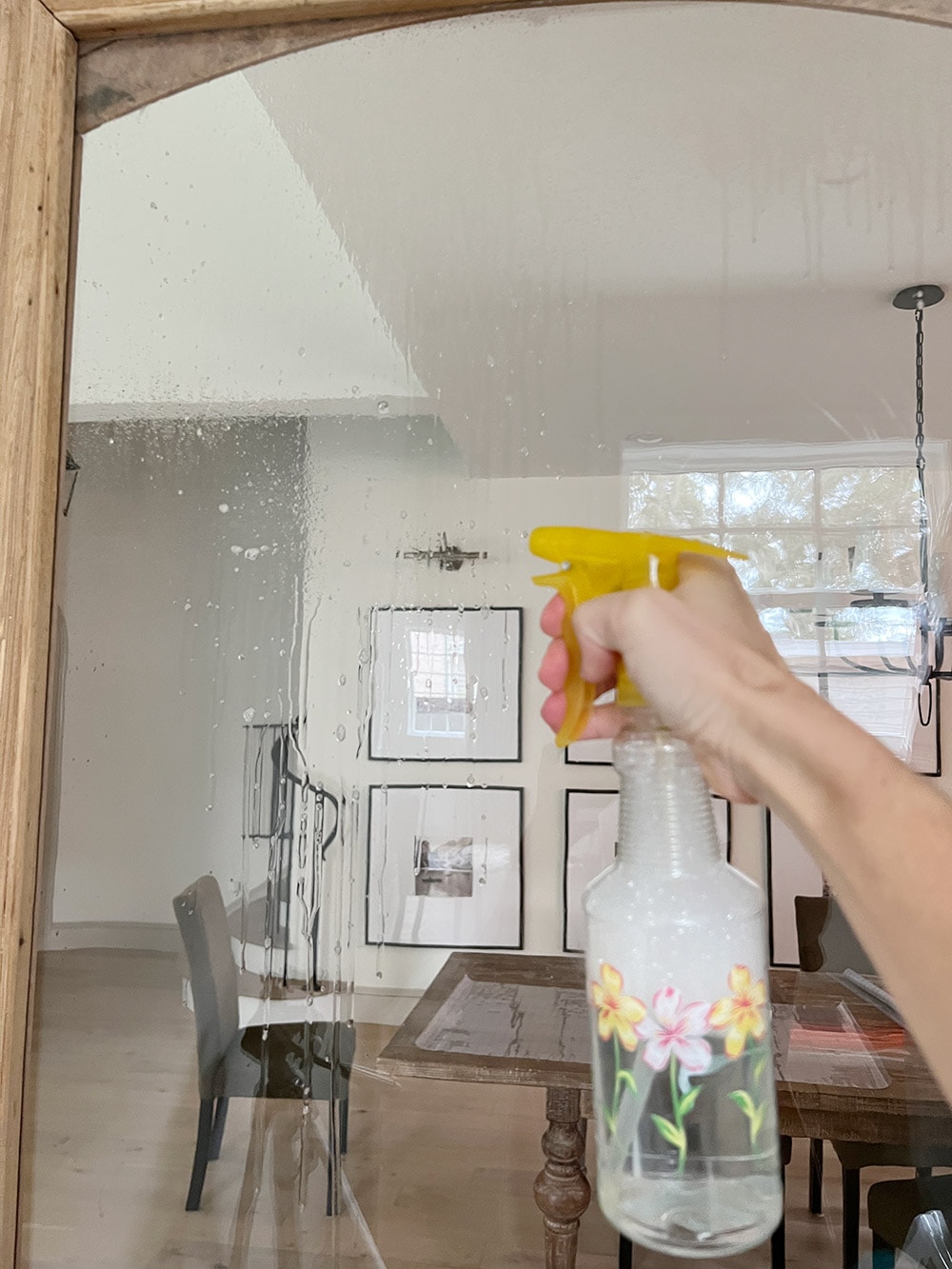 Step 3: Align film and smooth out bubbles
Align the window film to the back of the glass. I chose to line mine up along the top edge to ensure the pattern was perfectly straight. You can easily reposition it until it's perfect.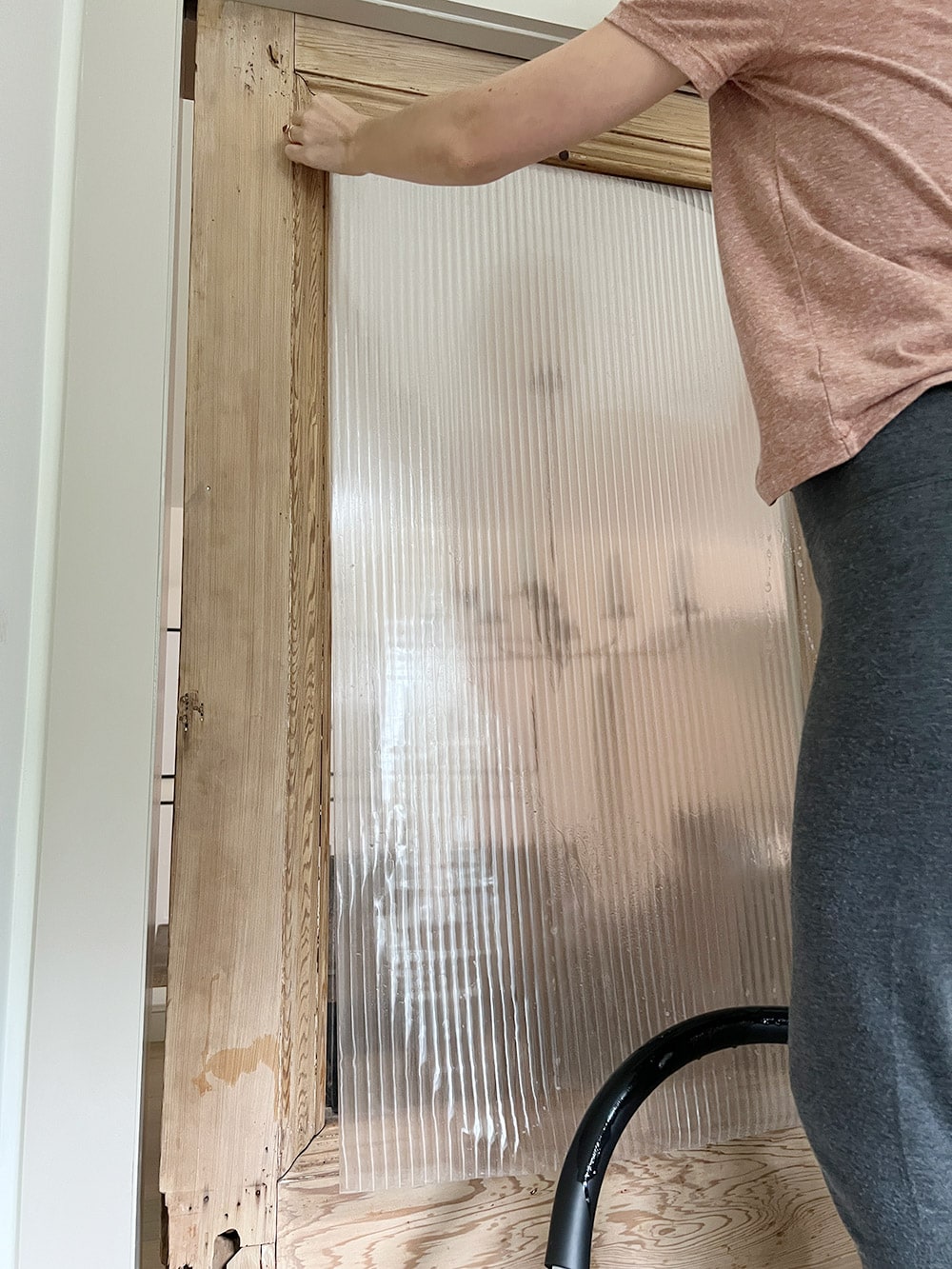 Take your plastic card and smooth all of the bubbles outwards, to the edge of film on each side.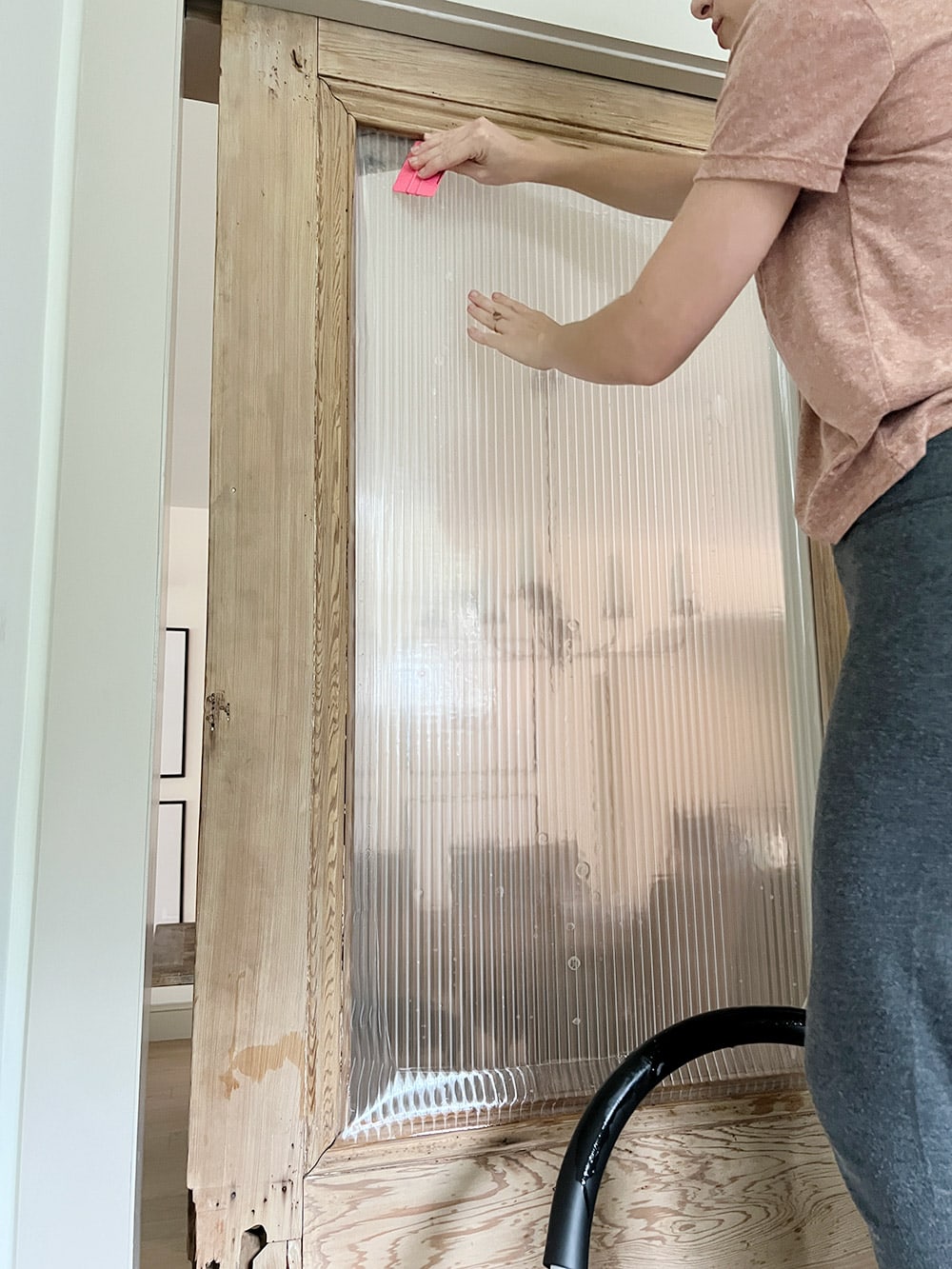 Step 4: Trim excess film
Using a ruler/straight edge and a utility knife, carefully cut along the edges. It's important to use a brand new sharp blade to easily cut through the film. It may be helpful to leave a 1/16″ gap to allow any trapped water to escape.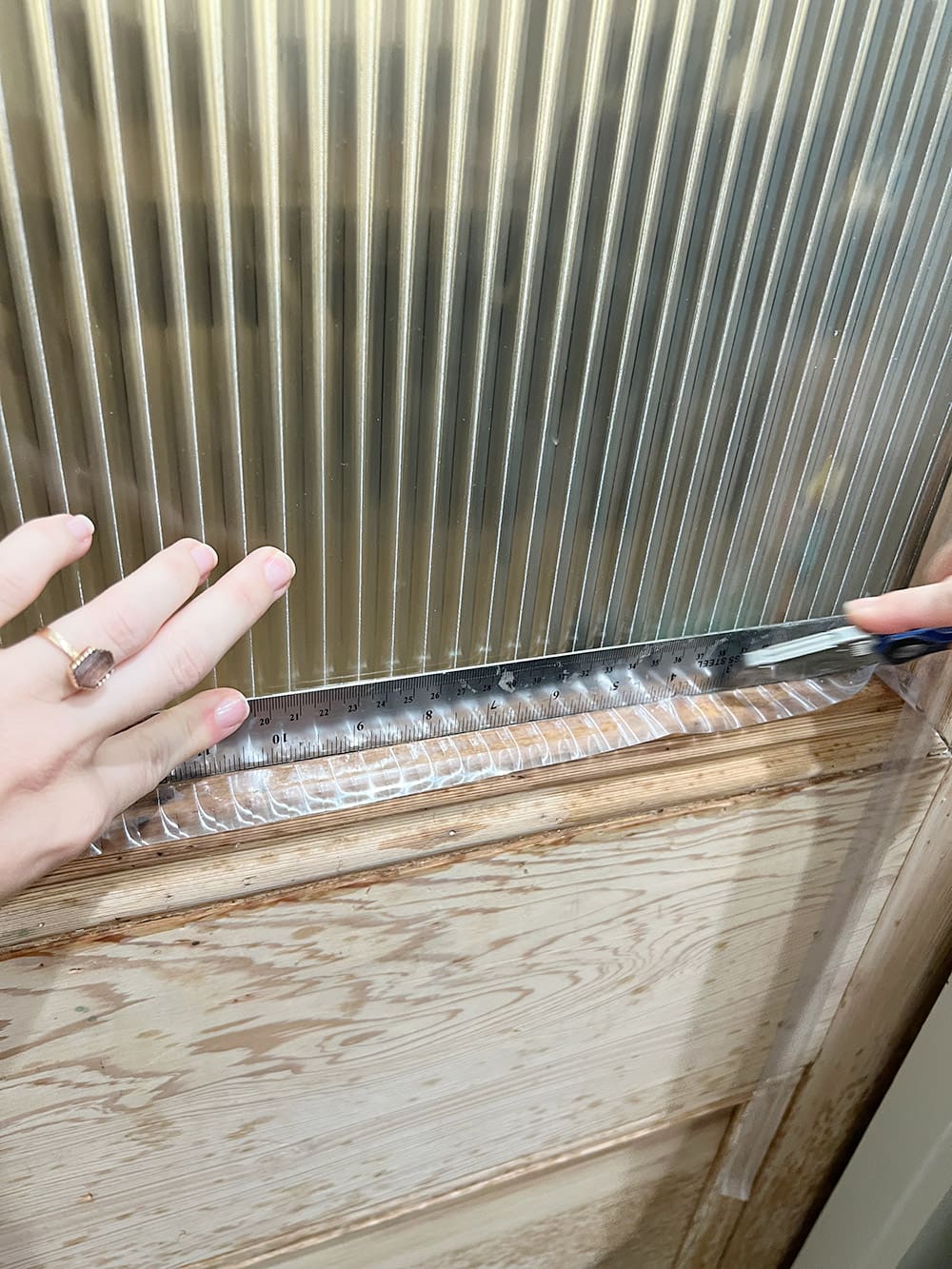 Finally, take your plastic card and smooth out any remaining bubbles.
And that's it—you're done!
The Reveal
I'm so pleased with the way this turned out, especially with such minimal effort and cost.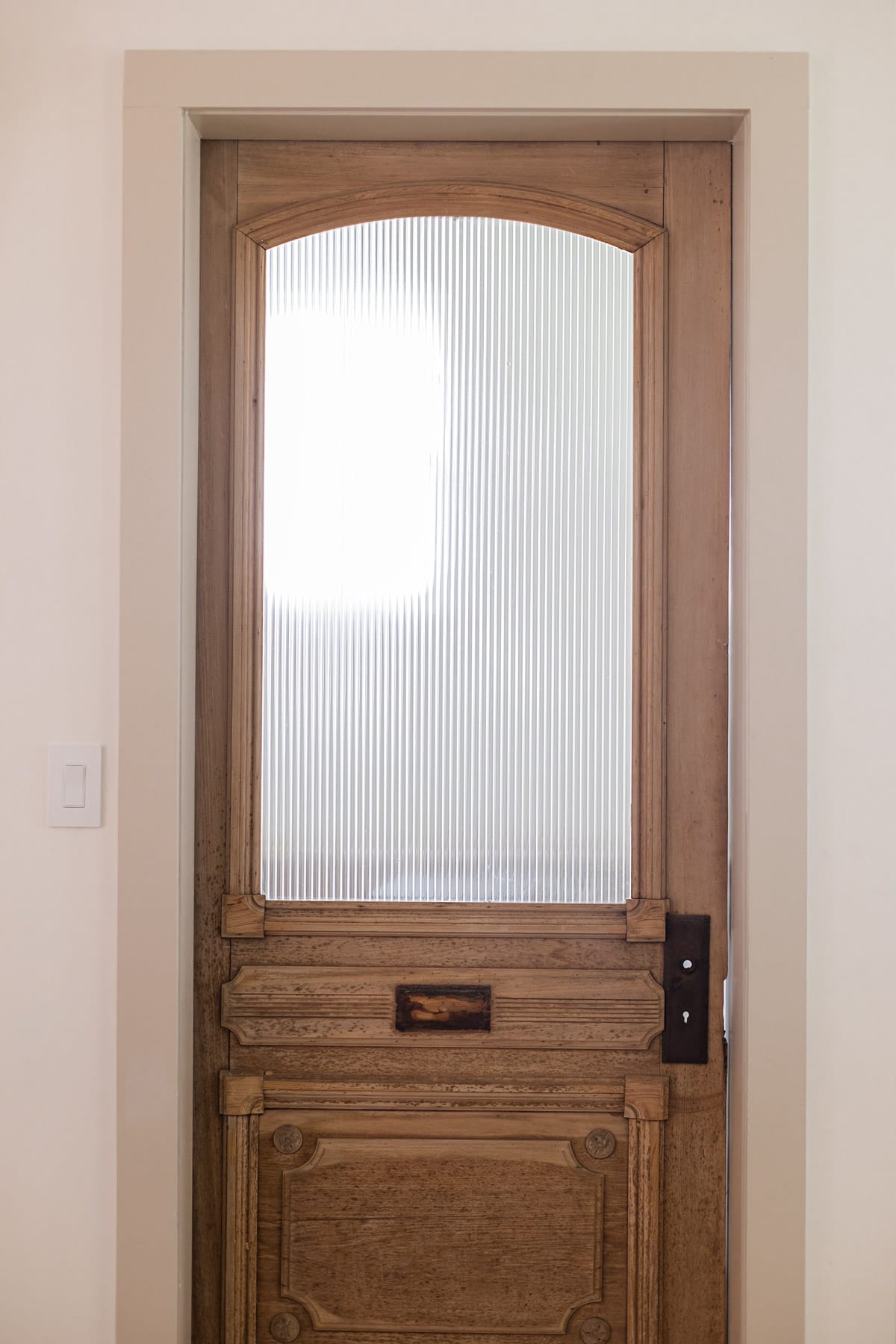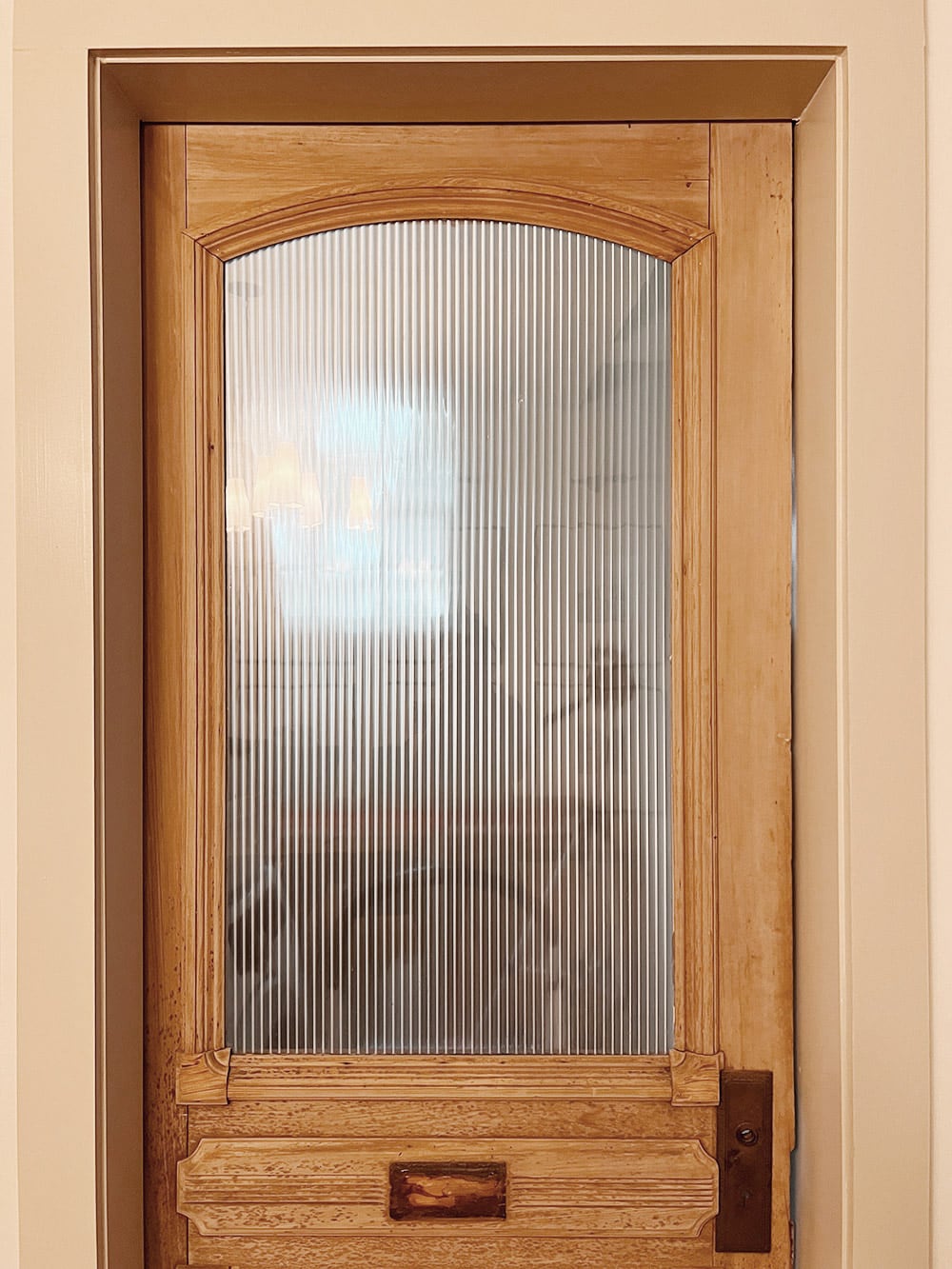 Of course, this film doesn't provide full privacy, but it does help make it less noticeable. I will also say that it doesn't feel as transparent in person as it shows in photos. When you move, the vertical reeds have a blurring effect.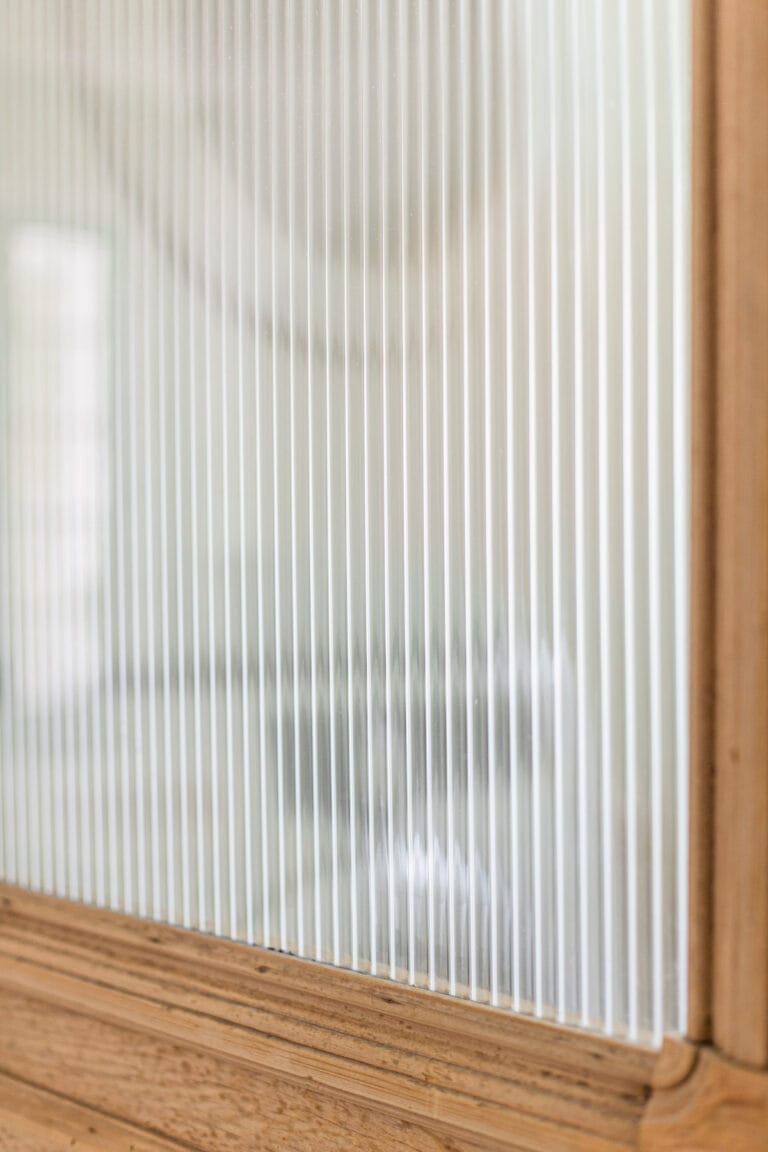 Reeded glass (also called ribbed or fluted) has become especially popular in recent years, and I am here for the trend. It's also nice to know that if I ever want to switch it out, I can simply peel it off and try something else!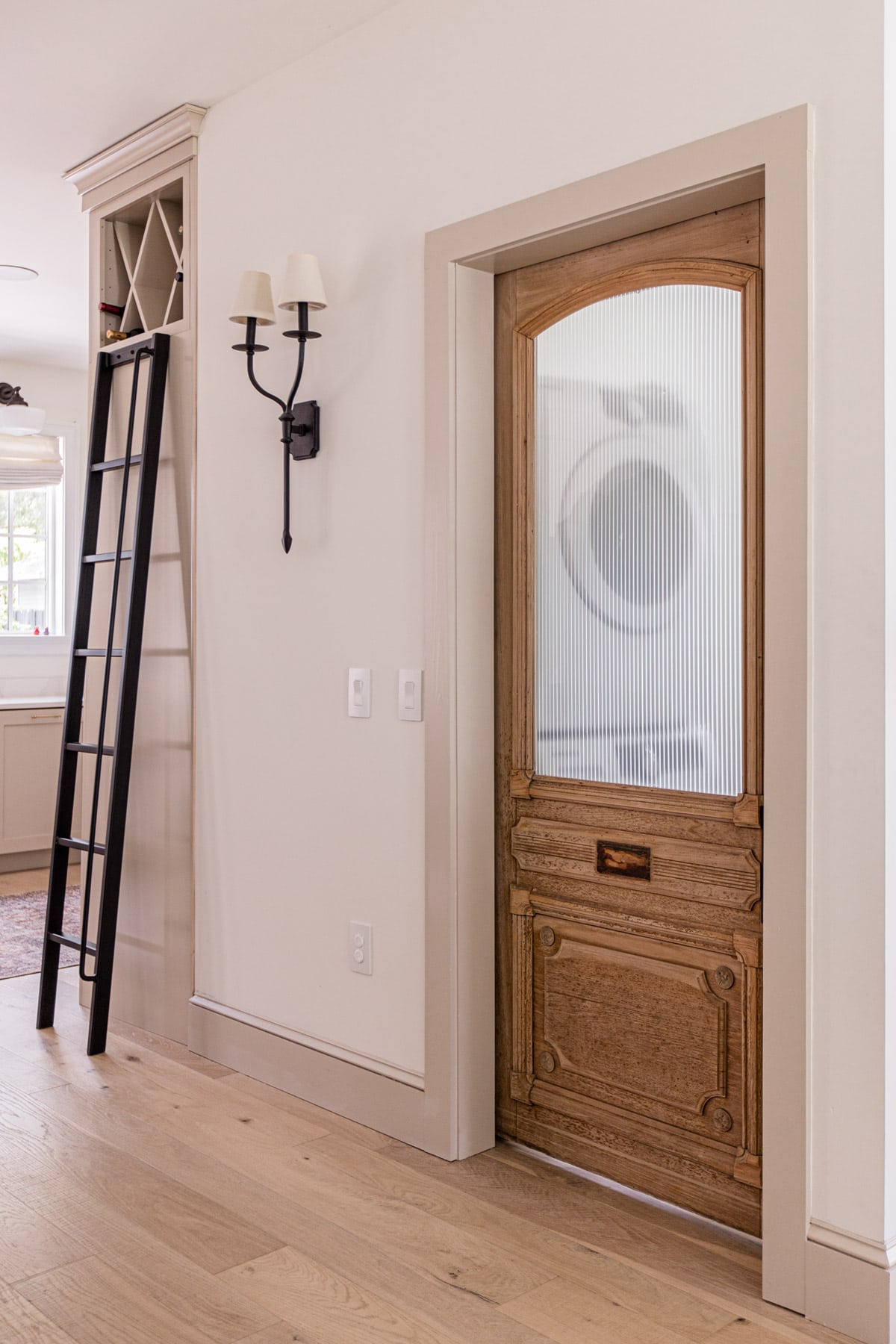 Have you ever used window film? We have ivory frosted glass on our pantry cabinet and I've been really happy with that, too. It's such great low cost alternative to permanent glass, don't you agree?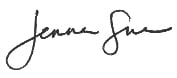 Like this tutorial? Check out these simple DIY projects: