We've officially been here in Florida for three weeks now, and somehow it feels like months—I guess that's what happens when you stay as busy as we have!
Last week we shared that we went under contract on a single family home here in Tampa, and by the next day we were under contract for another property—a 5-unit apartment bungalow!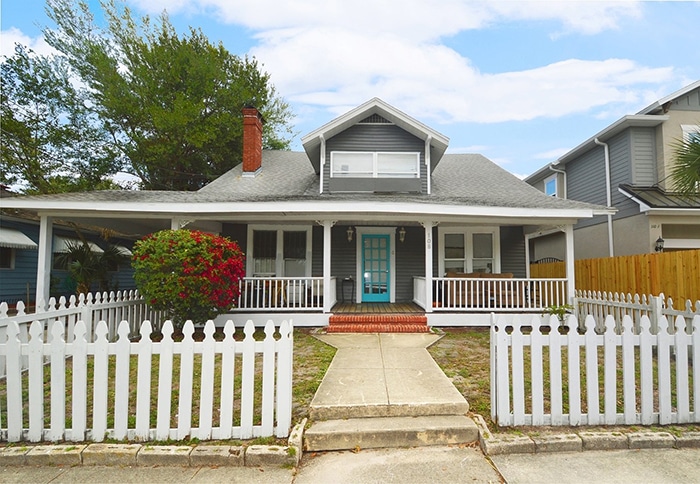 Pin
It's adorable, right? We found this place months ago and have been talking to the agent and lining up financing so that we could jump on it as soon as we landed in Florida. The seller hasn't been the easiest to work with, which is why it has taken so long and we don't expect this deal to be over for another two months—if it even makes it that far. There are a lot of obstacles with this one, and we'll share more about that in an upcoming episode.
The real game changer here is the single family home, which popped up on Zillow one night last week, and within 18 hours we were under contract after a bidding war!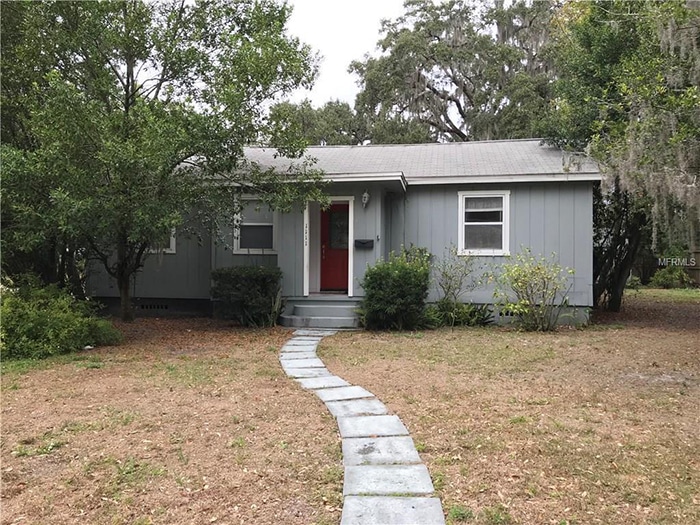 Pin
It may not look like much, but this modest little home sits just off the river in one of the best neighborhoods in the city—one that we think is going to take off in the next several years—and we wanted to get in while we had a chance. This place needs a complete remodel down to the studs, but I'm preparing for a full-scale Jenna Sue Design renovation, and don't mind spending the extra cash because we can picture ourselves settling down and starting a family here after we get married in September.
In this week's vlog episode, we're talking all about financing—how investors are able to buy properties, why bank loans are a little tricky for us, and how we're making it work anyway: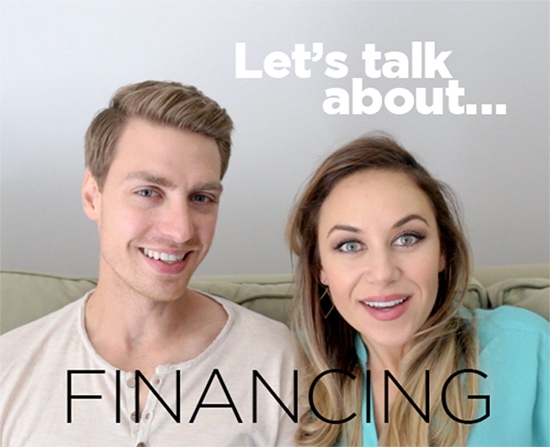 Pin
I'll break it down for you here on the blog too.
There's a handful of ways that you can get started buying real estate:
1. Through a bank
This is the most obvious method of course, and for good reason. Bank loans are the cheapest money you can get, with current mortgage rates in the 4% range (this is historically low, people, and it's about to go up!) But not everyone will qualify. You must be able to prove an income that falls into standard debt/income ratio guidelines (some banks are stricter than others) and there is a limit to how many mortgages you can have in your name (usually up to 10, sometimes less). If you have a decent job without a ton of debt and you want to buy real estate—you've hit the jackpot! This journey would be infinitely easier for us if we fit into that mold, but unfortunately, we don't.
This formula doesn't always work with say, folks who are retired, or self-employed and take a lot of tax write-offs. It certainly doesn't work for Lucas, who quit his job last year, nor I (self-employed). We simply don't qualify for a traditional residential loan.
Notice I said residential—fortunately, commercial loans are treated a bit differently. A house becomes a commercial property when it has 5 or more units, aka an apartment building. The bungalow barely makes the cut with 5 small units between 2 buildings. After we tirelessly ran the numbers and put together a pro-forma package to present to the bank, we were able to convince them that it was indeed a good investment. With commercial loans, the banks put more emphasis on the property as an investment rather than your personal financial situation or history as an investor—although that does weigh into their decision. Since we're new investors and new to to the area, it's a bit of an uphill battle for us to gain their trust, but so far our efforts have paid off! We still don't have the official approval yet, but we're expecting everything to go smoothly on that front.
But there are so many banks, where do I start?! Your best bet is the small, local banks and credit unions. Why? You'll be able to develop a personal relationship with them where you're more than just a number. Over time, they'll come to understand your goals and trust you, and therefore be more willing to fund your deals—unlike a highly regulated big bank, where everyone is a number that has to fit into their calculators and guidelines. We've already opened up a business account with a local bank here, and hope to start laying the groundwork for a long-standing relationship.
2. Private Investors
Not long ago I read a quote that said "your net worth is in your network" and it really stuck with me. I'm learning this to be true in all aspects of life, and real estate is no exception! It's all about connections and who you know. So many successful investors have taken their first steps with other individuals who trusted and believed in them.
There's different ways to structure personal loans, but a promissory note is the simplest way to go about this. My first private investor was with the Cottage House Flip, and it worked out great! She loaned me money which went toward the purchase of the house, and I was able to pay her back with interest once it sold. The great thing about this deal is that you and the investor get to decide the terms and come to a mutually beneficial agreement. It's a win-win situation, where you gain temporary financing, and the investor gains a safe and high return.
Lucas and I have been open about sharing our real estate journey, and that has led to awareness and trust within our network of friends, family and colleagues. We're working with a handful of them now, which is how we were able to purchase the single family home. Each investor will get a promissory note outlining the rate and terms, and they'll be paid back once we refinance the property and pull our equity out. This is a tried & true method that has been used for investors for years, and I'll go into more detail on this strategy in a future episode/blog post.
3. Partnerships
Similar to a private investor, a partnership is more of a joint venture where equity is involved. This is a great way to get into a deal with no money out of pocket. Often times, one partner will fund the entire deal, and the other will be responsible for doing all of the work (acquisition, rehab, management/sale) and they'll split the profit share equally (this happens all the time!).
We definitely see ourselves working with partners in the future, as our capital will be tied up for a while with these two properties. There is less reward, but also less risk, and it's a nice way to make valuable connections and scale up quickly.
4. Hard Money
Hard money has a negative connotation, and it certainly has its pros and cons. Pros: it doesn't take much to get approved (they can overlook low credit scores and lack of investor experience), and you'll get the money fast. Cons: Because it's a riskier loan in their eyes, it's very expensive—we're talking at least 15% interest, sometimes with thousands of dollars in fees. I like to think of hard money lenders as a last resort, and it's nice to know they are there to fall back on. They aren't inherently bad—as long as you factor in the costs into your calculations and the numbers still work, then you shouldn't worry about using one!
5. Creative Financing
This is where investing can get a little fun—like solving a puzzle! There's endless ways to go about structuring a deal to make it work. Seller financing is a long-time favorite of investors (that's where you work out a deal directly with the seller to pay them monthly installments instead of the bank) and there's lesser-known ways to invest like using a Solo 401k or Self-directed IRA. We're still learning the ins and outs of these and haven't personally experienced them yet, but the more you know, the more opportunities you'll have!
We plan to employ every strategy we can to make these deals happen, especially given our handicap of not being able to qualify for a traditional residential bank loan. The best way to become great at what you do is to think outside of the box, and come up with creative solutions to make your dream happen. We're working on that little by little each day, and we're certainly making plenty of mistakes, but that just shows that we're trying to figure it out!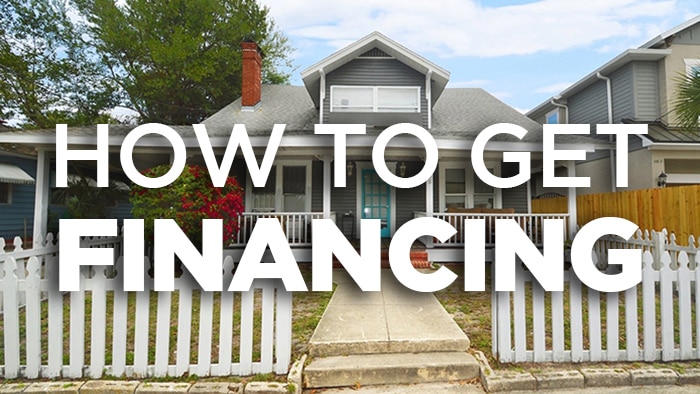 Pin
I hope you've enjoyed this week's episode and learned something new! I can dive into any of these topics and go on forever, so leave a comment and let me know what you'd like to chat about next week! We'll also be doing a video Q&A soon, so I'll be adding questions to answer later 🙂
Keep your fingers crossed for us with these two properties… there's still so many unknowns and a lot on the line! I'll be updating as much as I can over on instagram and facebook, so make sure to check there in the meantime.
See ya next week!