In just a couple weeks we'll be saying goodbye to our little apartment and settling into our new house! As promised, here's a complete pre-renovation House Tour before we swing the first hammer:
For those of you on Instagram, I've started up an IGTV channel and will be posting vertical format videos there as well!
Since I first stepped inside the house a few weeks ago, I've been collecting inspiration and trying to put together a game plan. We will be renovating it over the next 6-8 months (until our new house is ready to move into) so we have time to work out the details, but here's the overall vibe: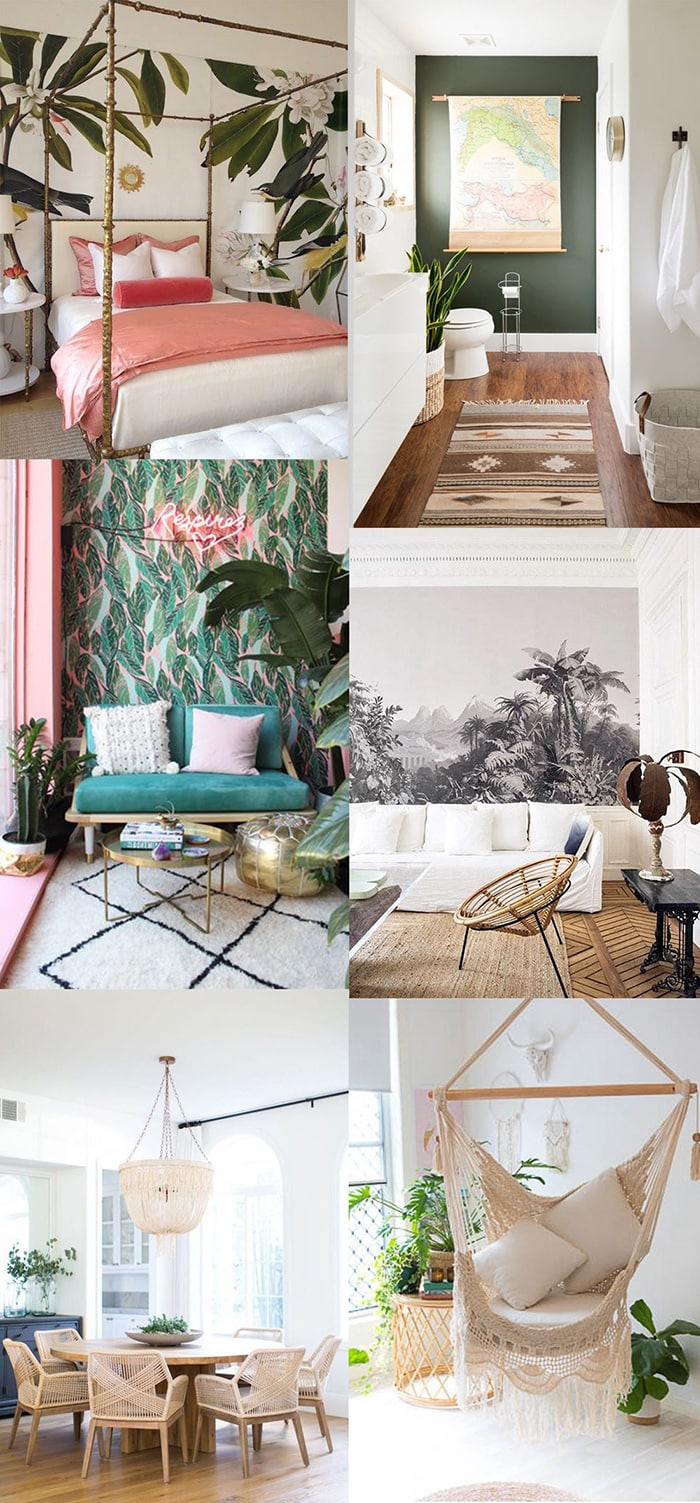 I talked about this a couple weeks ago, but house will become an AirBnb once we move out, so I have to go bolder than usual with the design. I'll be channeling a tropical, earthy, boho, mediterranean resort style with lots of deep greens, natural textures, wood tones and bold patterns. Did I mention we have a tiny budget for this? Almost everything will have to be DIY. Time to put our skills to the test!
Welcome to our new home, which we've named the Riverside Retreat: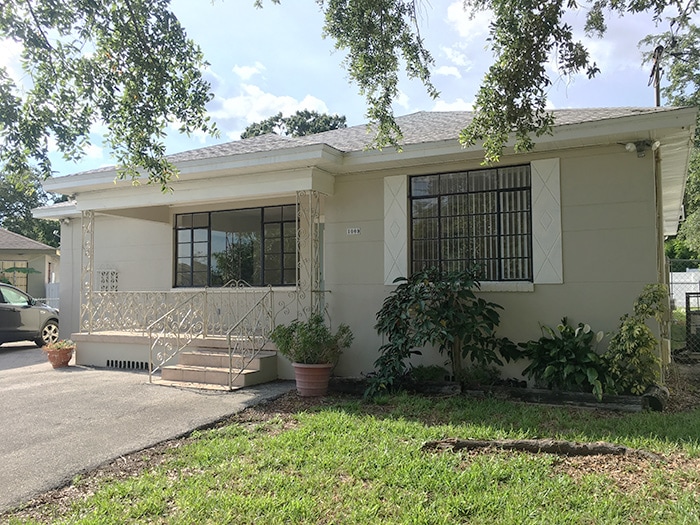 It's a 3/1, 1649 square feet built in 1948. It's near the river (hence the name) and right down the street from the new house we're building (a big reason we bought it).
Fortunately there's a lot of pluses with this one—it's in solid condition with a clean bill of health from the inspector, 9′ tall ceilings, and it has a new roof, AC and exterior paint. And these really cool original windows and shutters: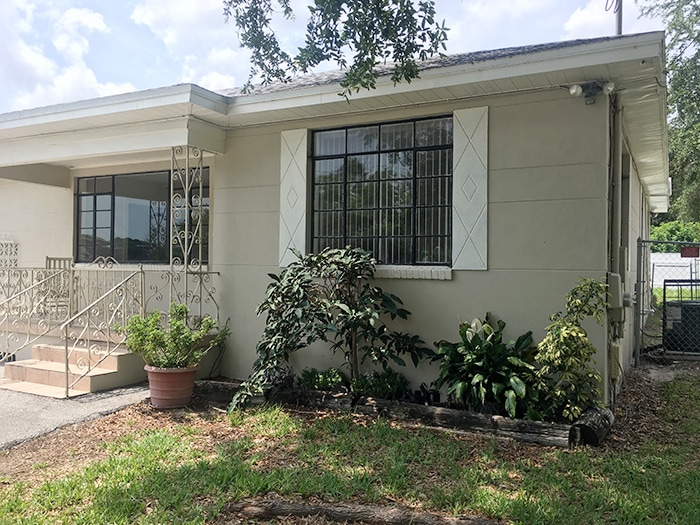 To help the curb appeal, we'll be replacing the old metal railing with wood, get a new front door, and refinish the tile (probably stencil + sealing):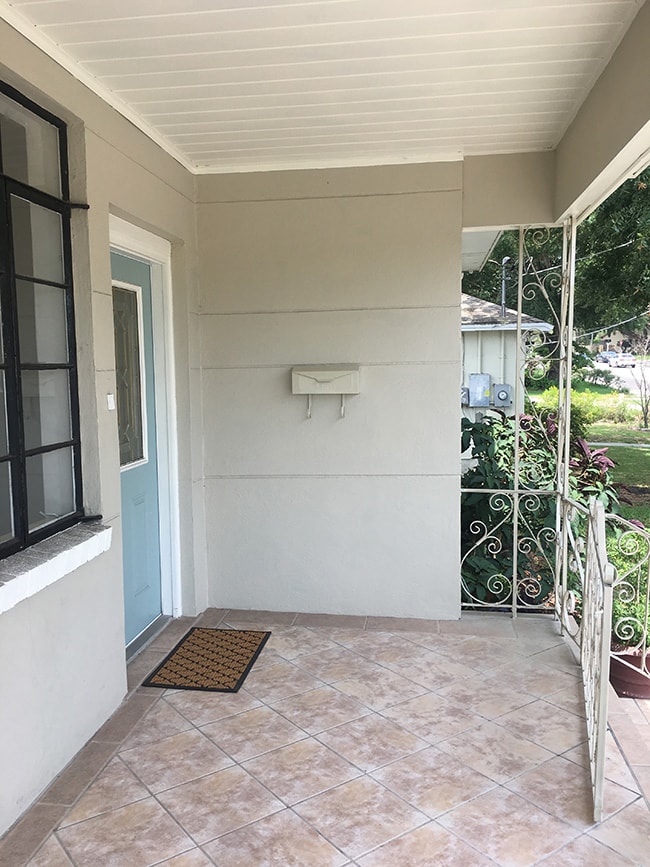 The front door opens up to a small living room. This is the photo that stopped me in my tracks: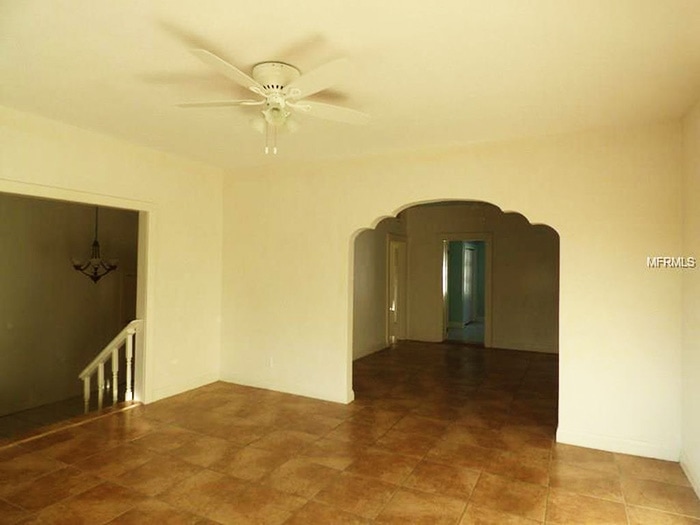 THAT ARCHWAY THOUGH.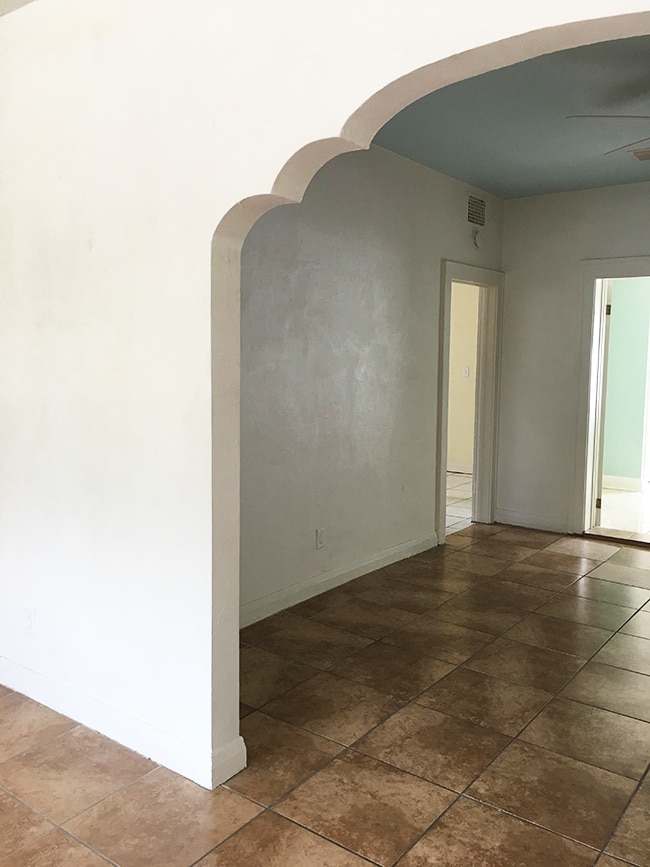 I'm keeping the walls white throughout the house, but painting the trim and doors in a light taupe shade.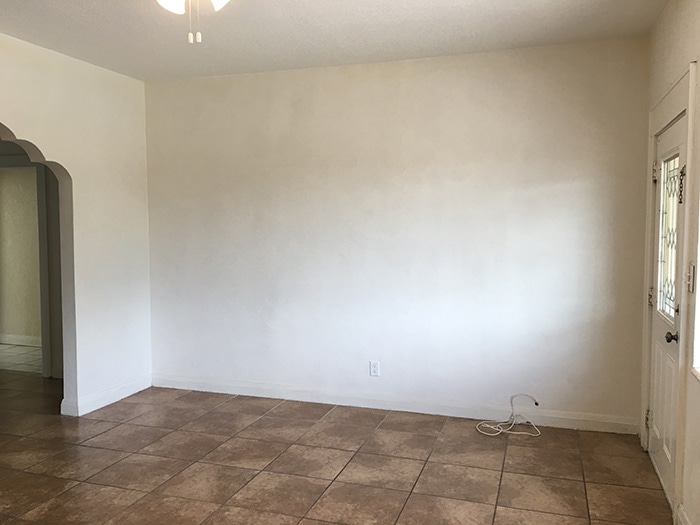 I'm thinking we'll cover this wall with dark chalkboard paint, put the TV on here and have some sort of fun welcome artwork/info for our future guests.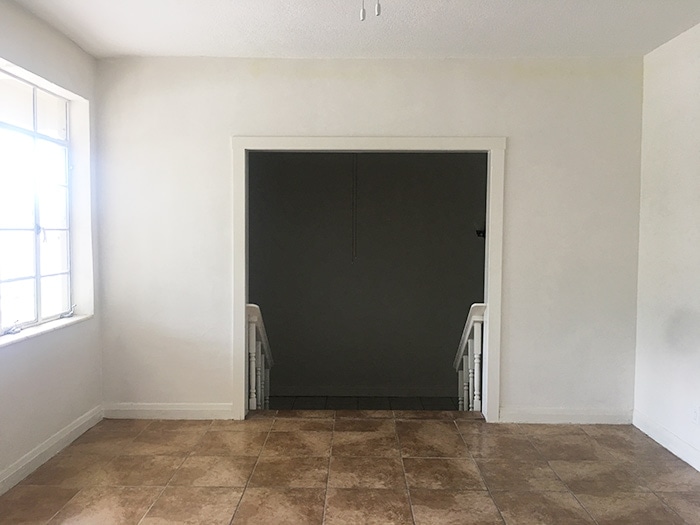 There's room for a small seating area (including a dark green velvety couch) and sliding DIY doors on a track against the back wall to section off that bonus room (more on that room in a sec).
Beyond the beautiful archway is the dining room.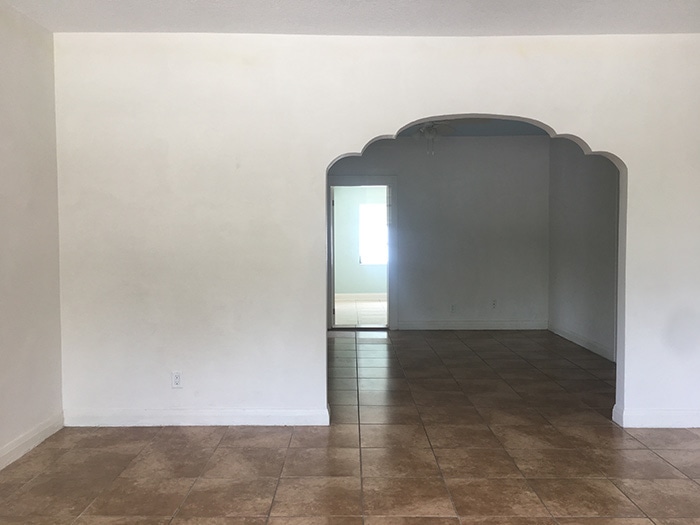 This space is perfect for a large round table with a statement chandelier in the center.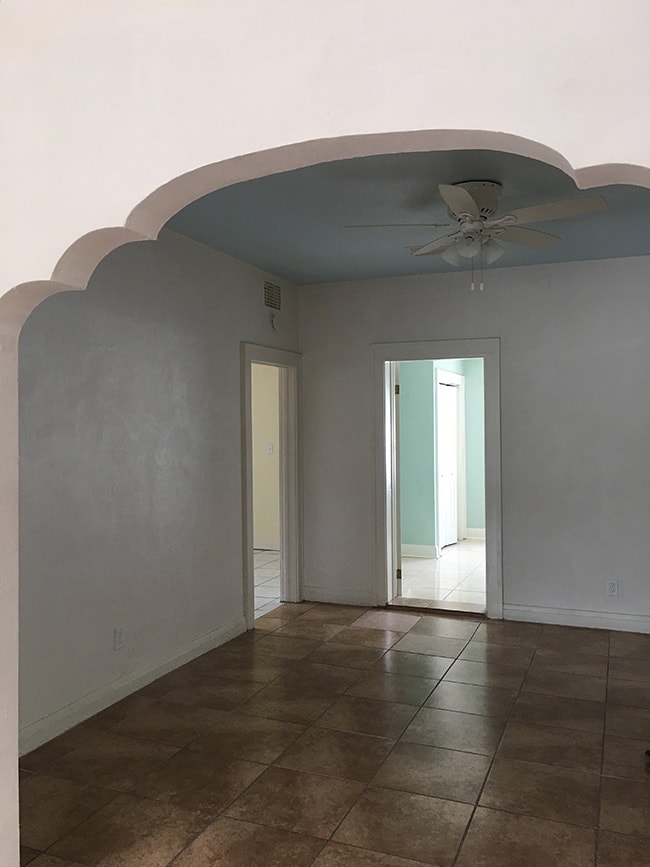 The ceiling will be a focal point in here, with a fancy trim border and either wallpaper or a stencil. Still sorting through options!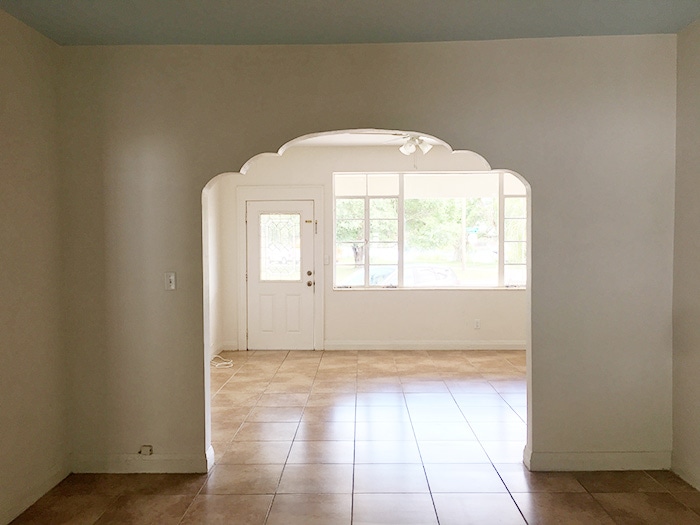 Off the dining room to the left is our kitchen: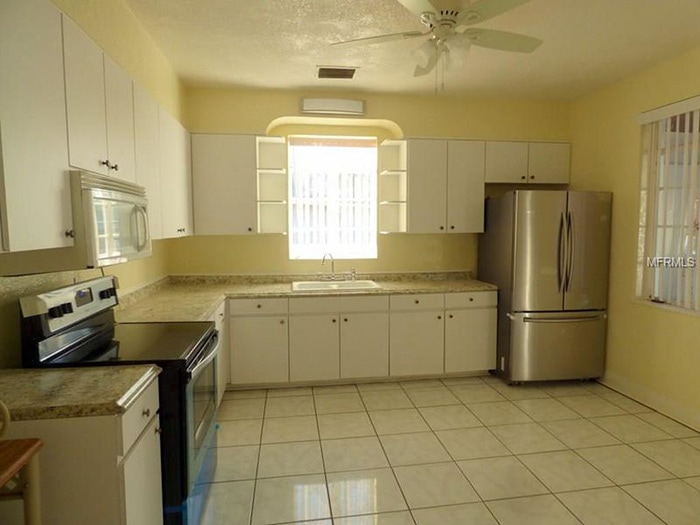 Unfortunately there's no way to take down walls to open it up, so we'll just be working with the existing footprint.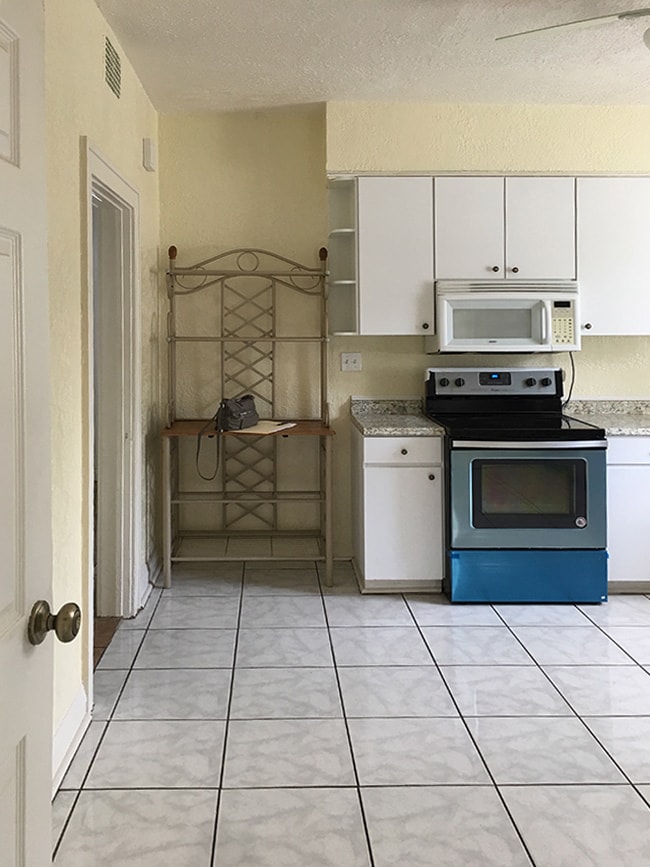 It is a decent size though, perhaps even large enough for a small island in the center for additional workspace/seating.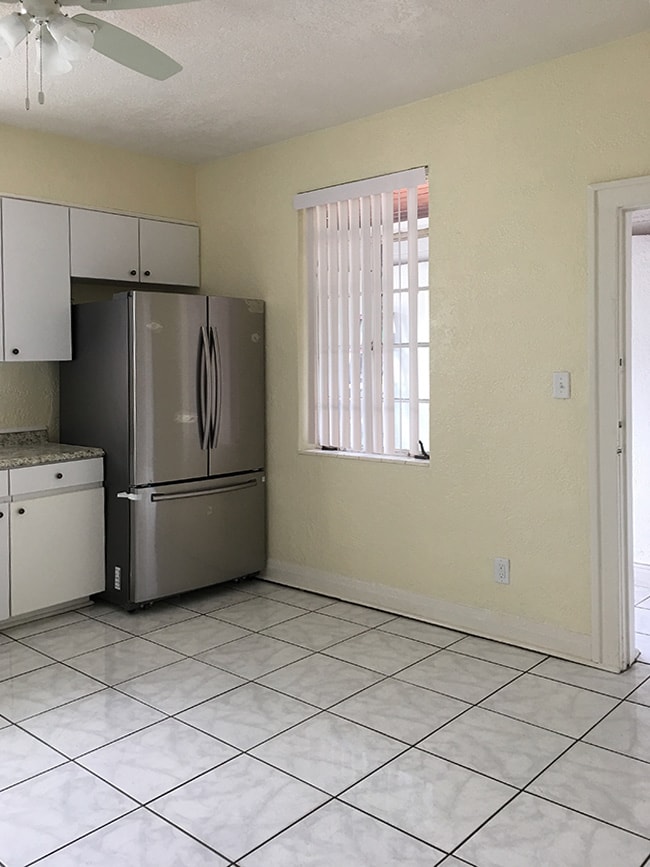 In the right corner, there's a door leading to a small laundry/utility space: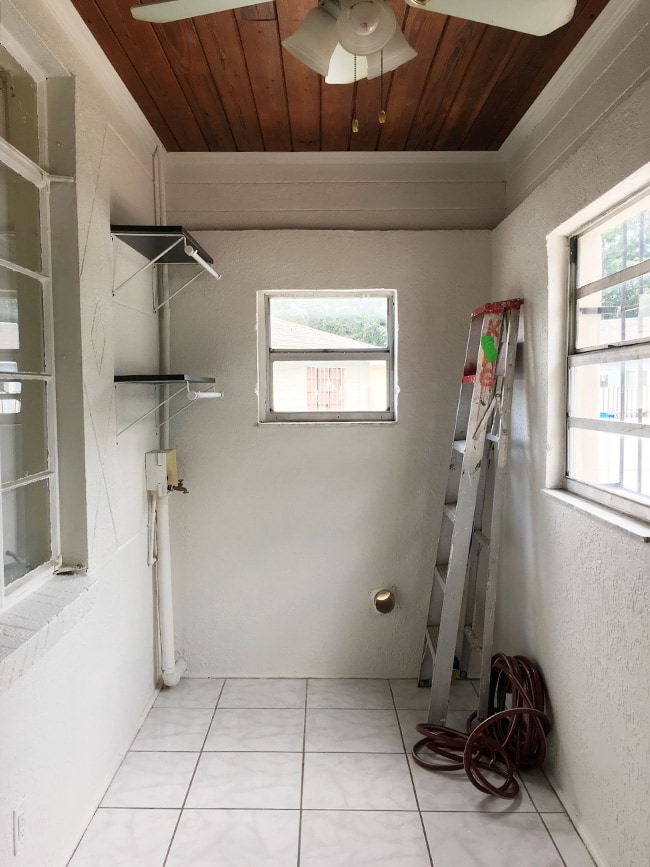 It's tiny so there's only so much we can do here. We'll figure out a way to make it fun while maximizing the storage space.
And then there's the backyard…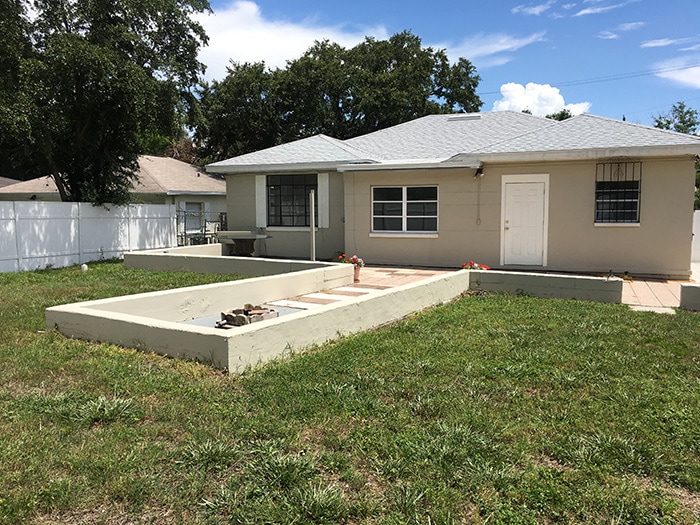 It's a great size with a lot of potential. We haven't come up with a great plan for this narrow strip of concrete though: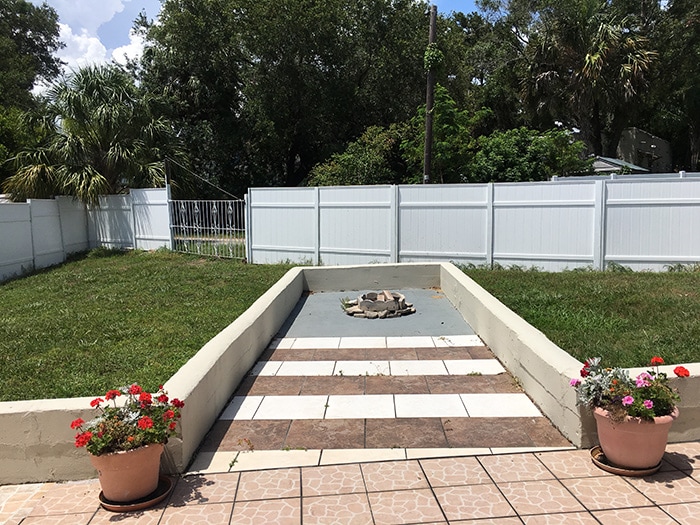 As of now, we're leaning towards taking the jackhammer to it and creating a new (wider) fire pit area with pea gravel.
And that mismatched tile HAS TO GO. I just realized that this is the same tile used throughout the inside of house (it's different in every room… sigh).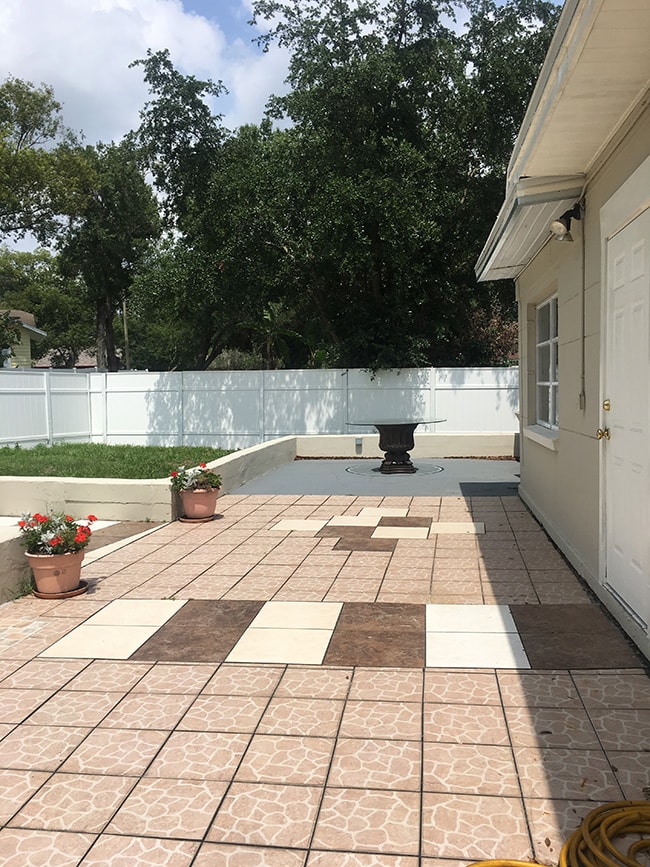 Once the old tile is removed, we'll stencil & seal the concrete to give it a fancy patterned tile look.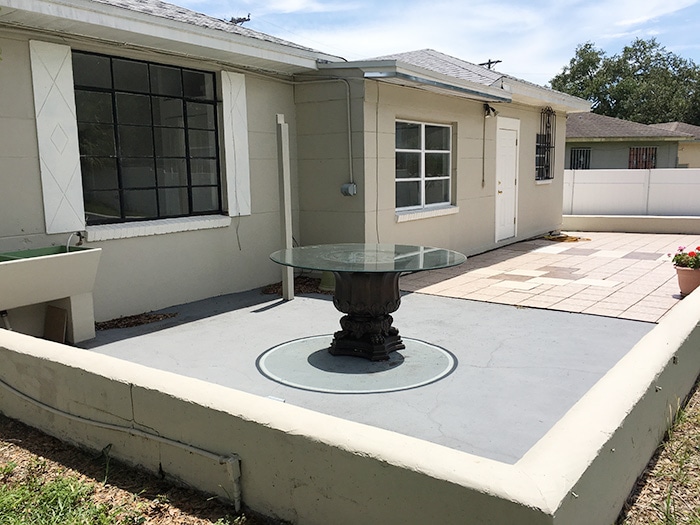 On the right corner, we'll build a pergola with string lights & vines, and set up a seating area. Eventually we may do the same for an outdoor dining area on the other side.
Back inside the house, we have the right wing which includes a hallway, two bedrooms and the bathroom.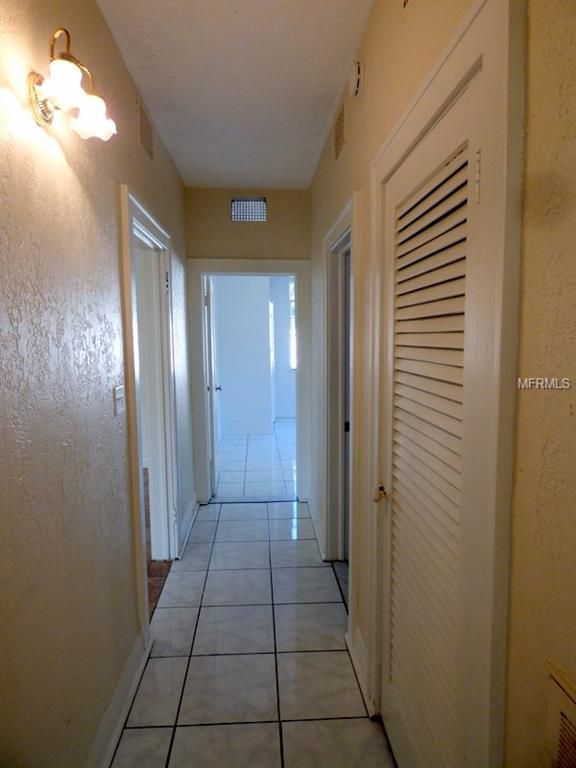 This bathroom will be split into two, with the empty space on the left becoming part of a new master bath.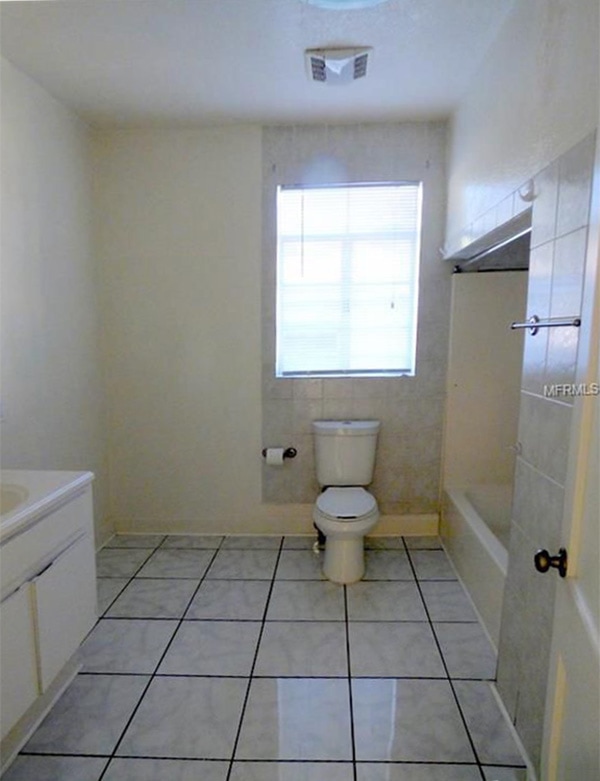 The layout of this bathroom will remain the same, but with a smaller vanity to allow room for the new master bath.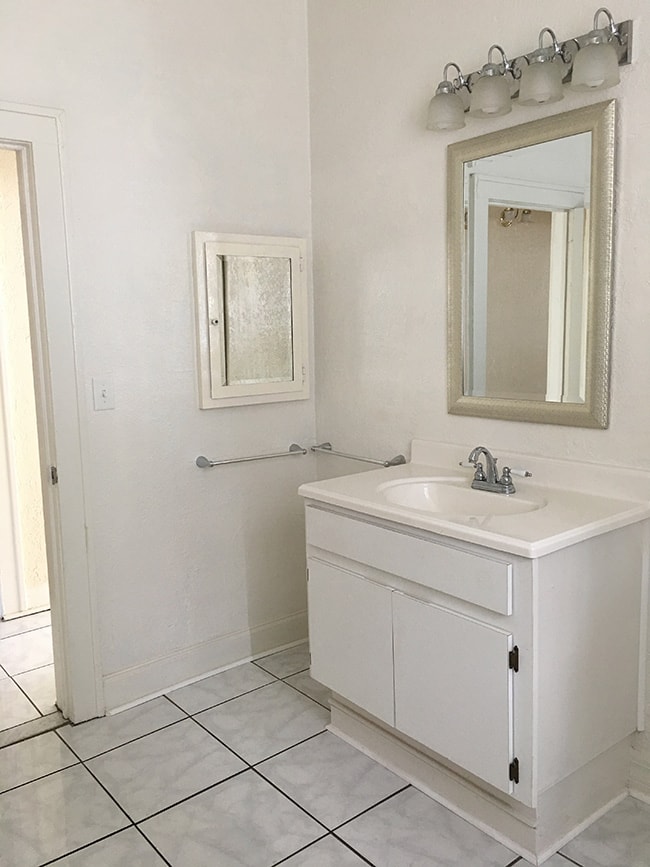 The tub/shower area will also get a complete overhaul, and I'll likely do some sort of bold wallpaper in here.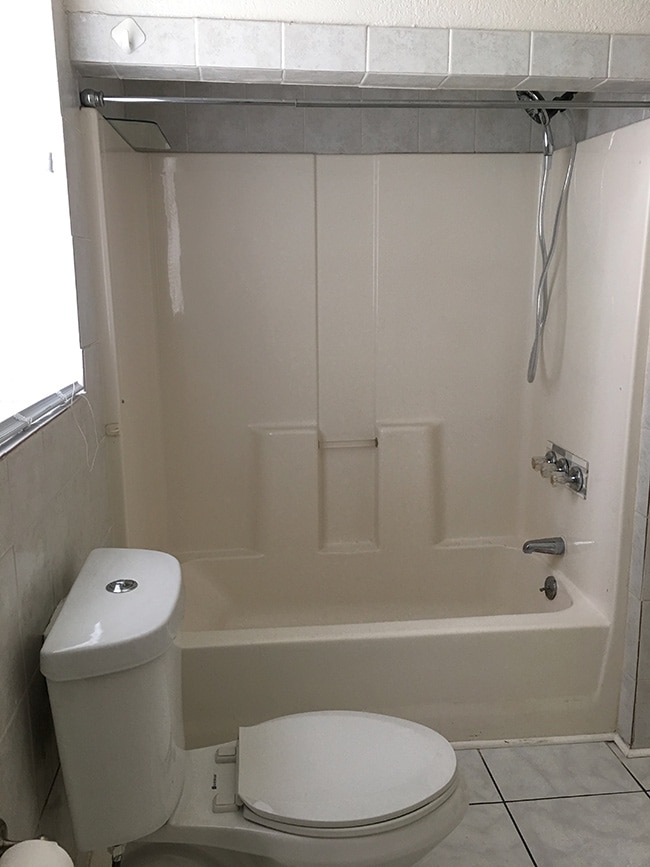 Adjacent to this bathroom in the back of the house is our master bedroom.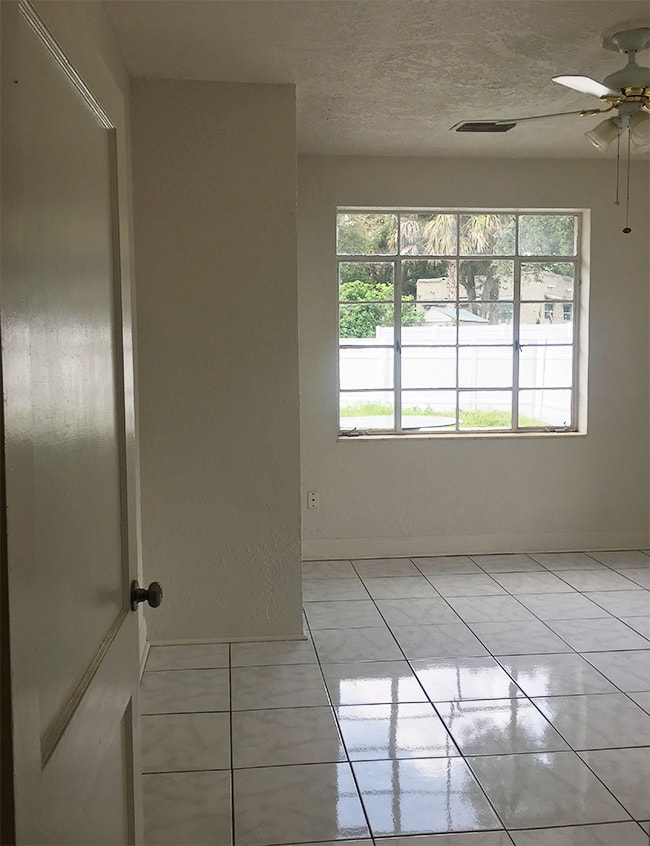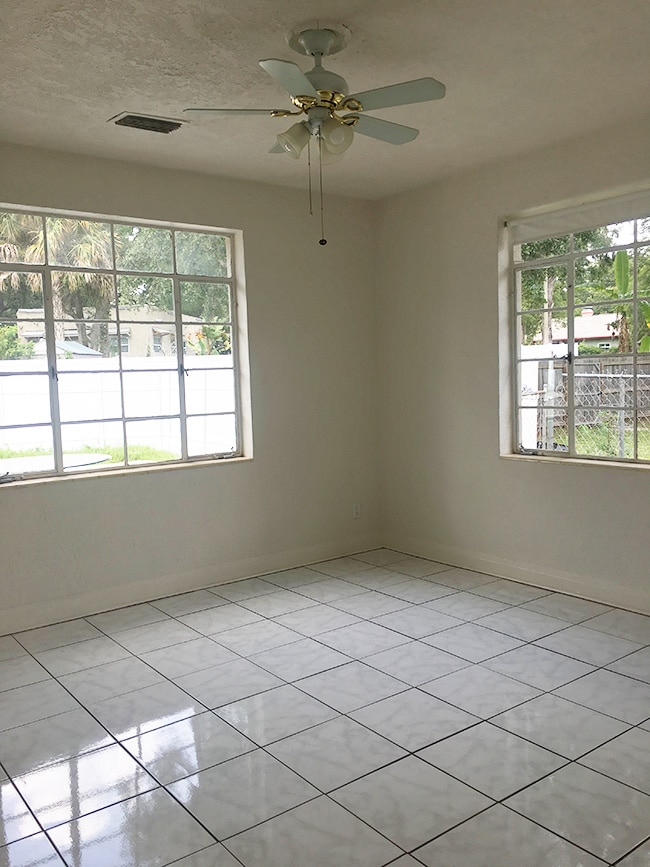 In here we'll relocate the closet next to the door, and in the far corner will be another door leading to the new master bath.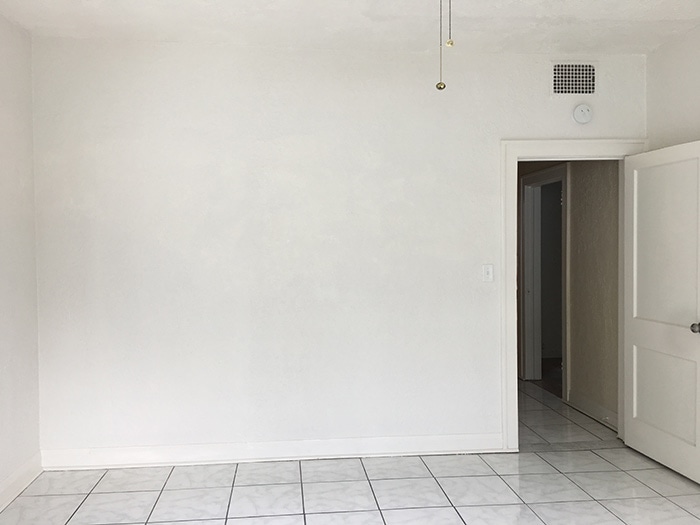 The vibe in here will be jungle resort style, with a canopy bed draped in gauze, deep green velvet curtains and a wood accent ceiling. I might be most excited about this room!
I'm picturing custom built-in floor to ceiling wardrobes painted in an earthy color, with some sort of trim detailing or perhaps glass doors? Haven't thought it through yet. Suggestions?
Next up is Bedroom #2.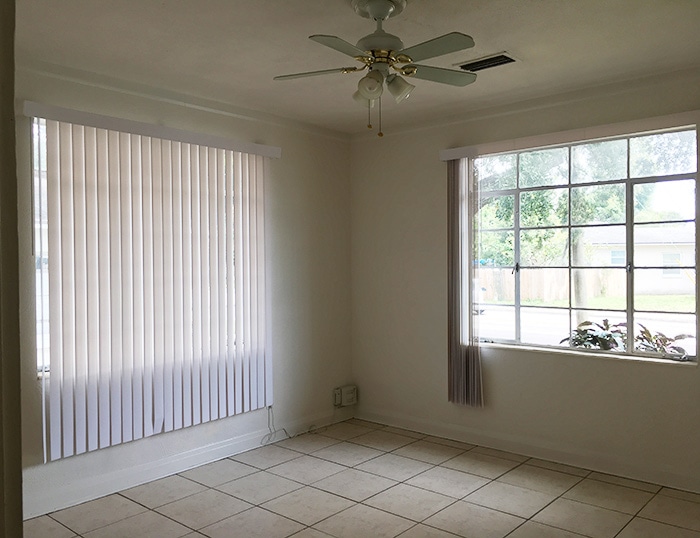 This is almost a replica of the master with the same windows and square footage, but we thought it'd be fun to build a swing bed in here!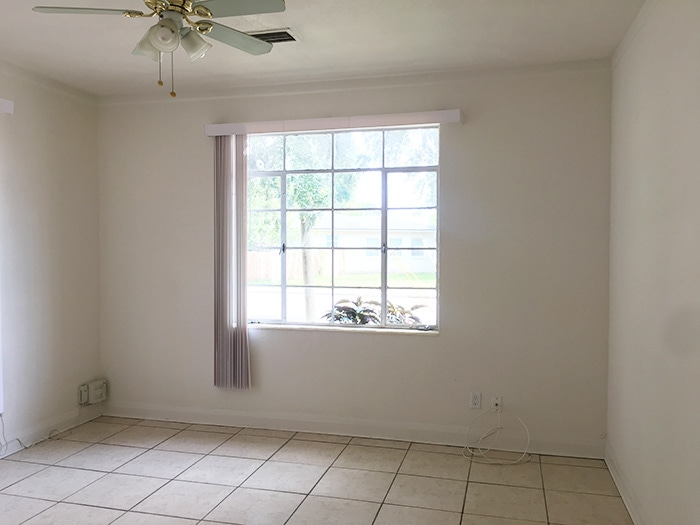 Then we decided we should go with a 'floating above the clouds' vibe with some sort of blue/white mural or painted effect on the walls, perhaps birds stenciled onto the ceiling, fluffy sheepskin rugs…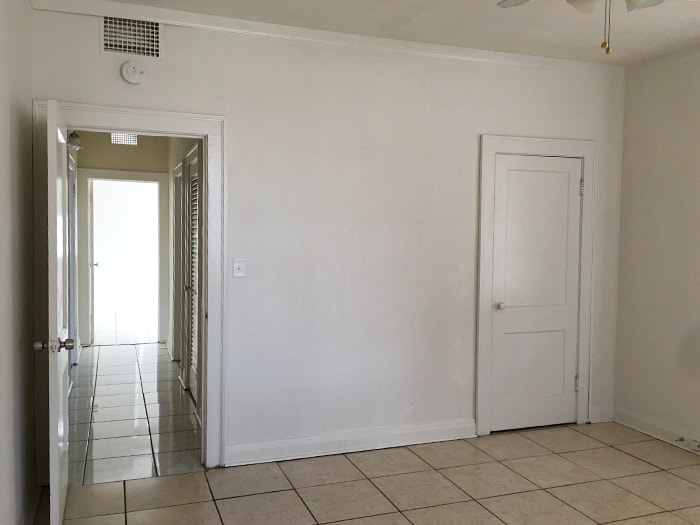 Not sure how this one will evolve, but it'll be a contrast to the rich and dramatic master.
Next up is Bedroom #3, off the dining room: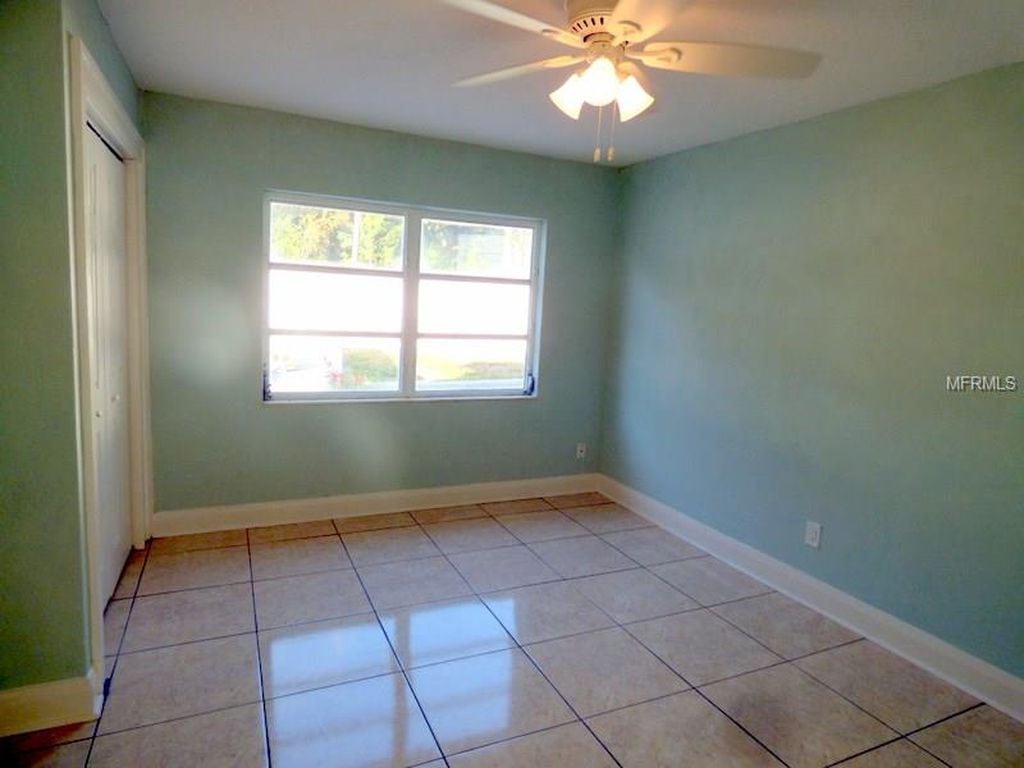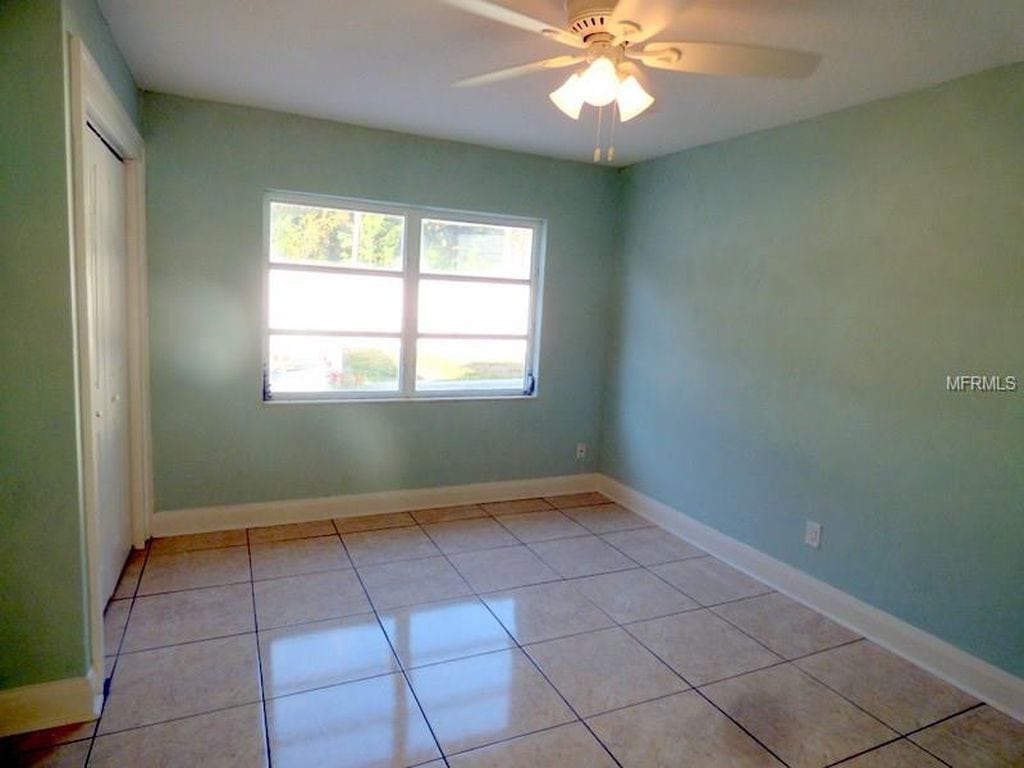 This one will be the most fun and youthful of the bunch, with two twin beds against a bold wallpaper backdrop.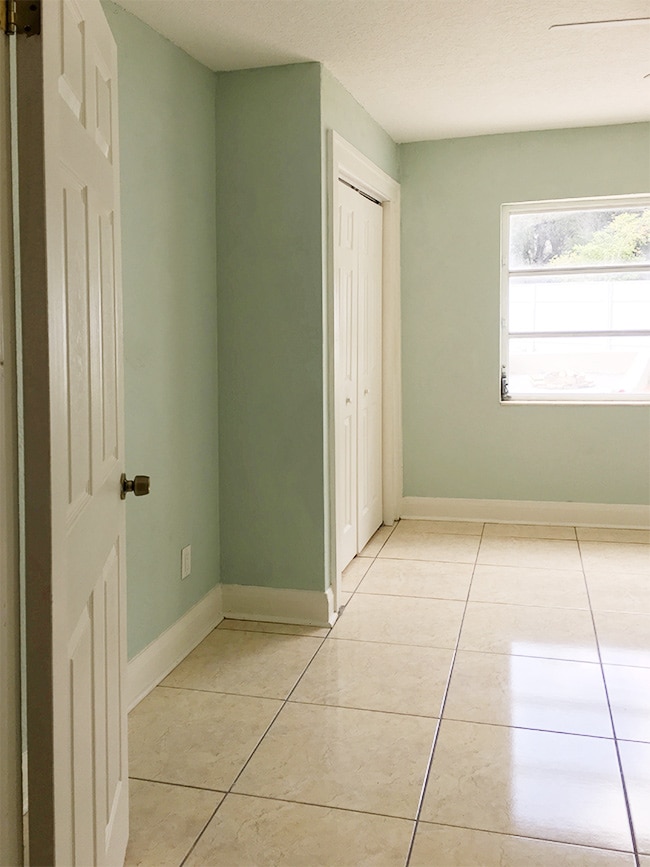 Now for the very last space, and it's a puzzler. On the far end of the living room is a bonus room that was previously a carport:
The long and narrow space with a wide staircase leading into it makes for an awkward layout.
One idea we're leaning towards is creating a built-in bunk bed area and removing this closet: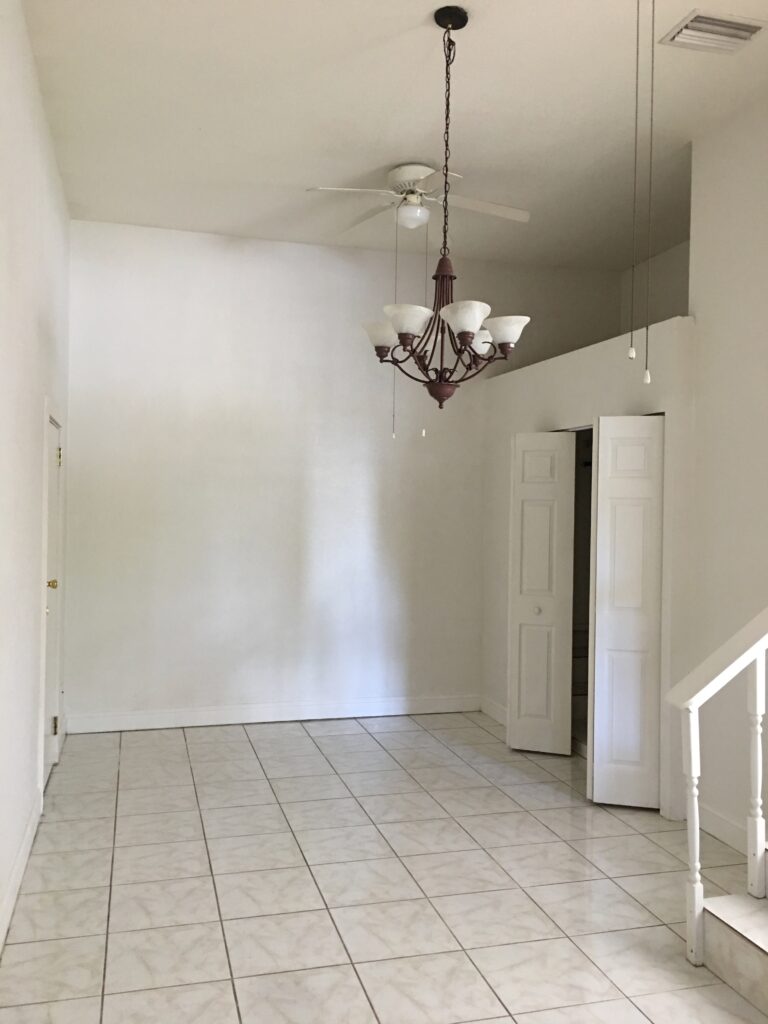 This is a no brainer for an AirBnb so it can hold more guests. Below the bunk, we're thinking of adding a couch and making this a lounge/game area. The door leads to the left side of the house which serves no purpose, so we may just wall it in. Perhaps we'd put a TV or projector down here instead of the living room?
On the opposite side of the room, I thought it could be fun to create a built-in reading nook: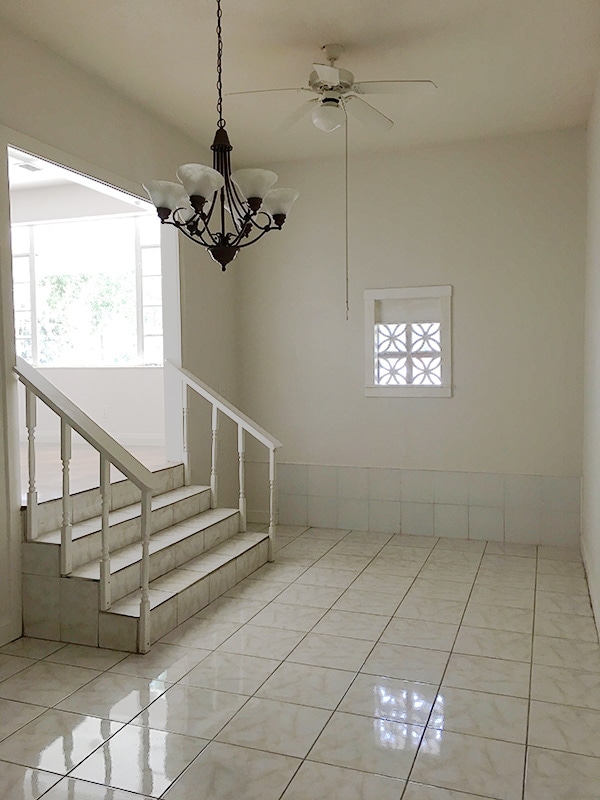 Those are cement blocks in the center with a layer of plexiglass—what were they thinking? I'd love to add a window there if the budget allows.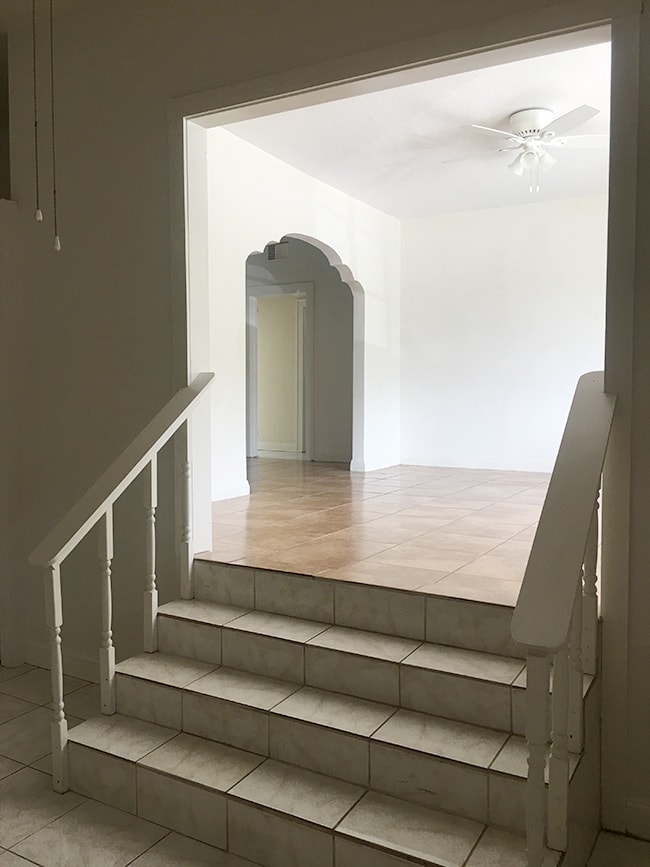 What would you guys do? The more creative and unexpected, the better. We'd love to have an area for games and a long, narrow space could potentially work for that. Maybe a pool table? Ping pong? Board game tables? All ideas are welcome!
Alright, I think that's enough information for one post! We've got a long(ish) road ahead of us, so we'll have to pace ourselves. If you want to see all the ideas I've gathered for the house, check out my Bnb Pinterest board where I'll continue to update frequently! You can also find daily updates over on Instagram and Facebook. And don't forget to watch the full Before Tour on YouTube for a more complete look at the space.
More soon!