Yes you read that right… it's about time for another room makeover! And for the first time, it's for someone else. My dear friend recently moved into her own place with her two boys. She's renting and it's a cozy little space, but she wants to make it feel like home for her kids and of course I jumped at the chance to help.
Cruz just turned five and he's a nature loving, wild and carefree little man whose ready for his own big boy's room. His current bedroom was once a back porch that was enclosed and converted. Here's how the space looks now…
View from the entrance: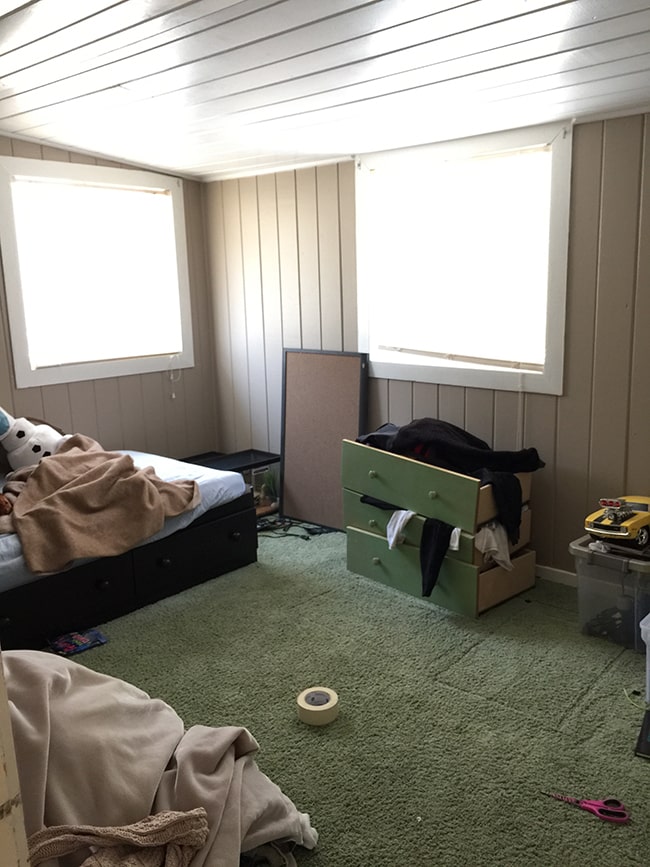 Pin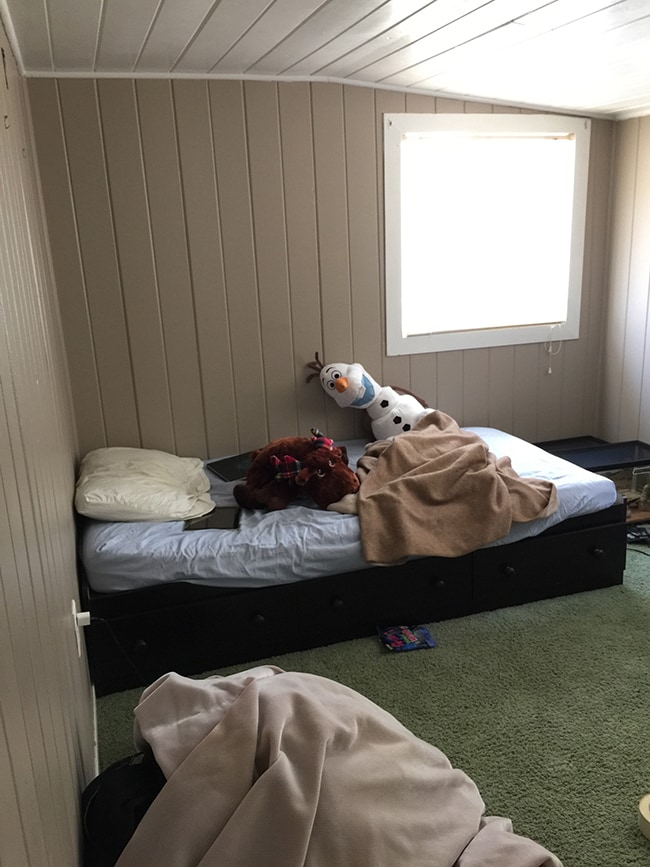 Pin
Closet and entrance doors: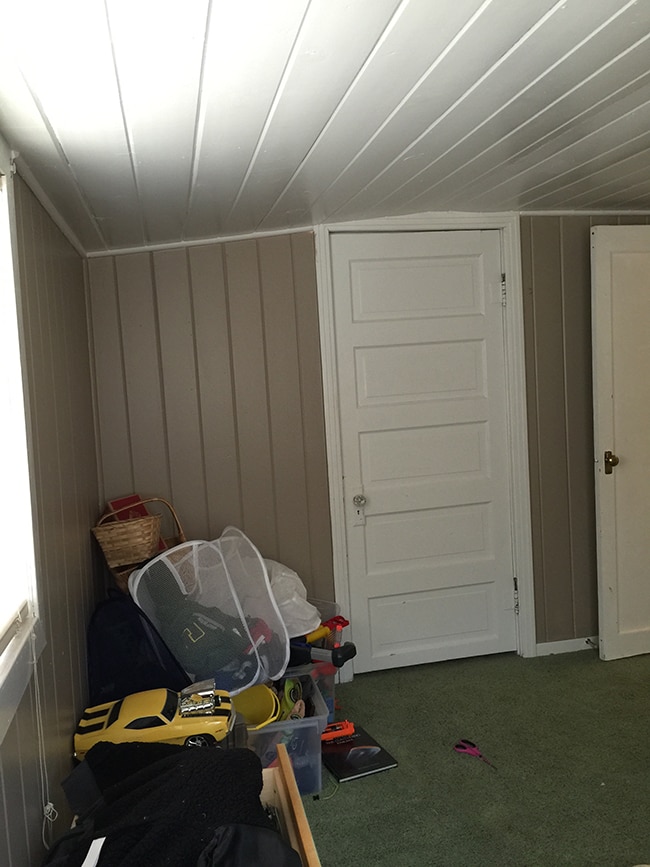 Pin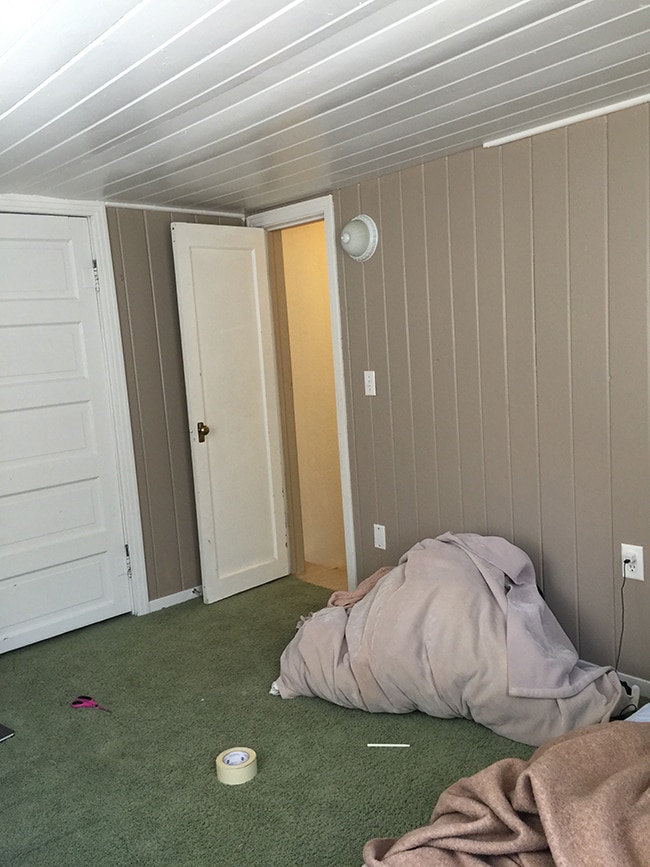 Pin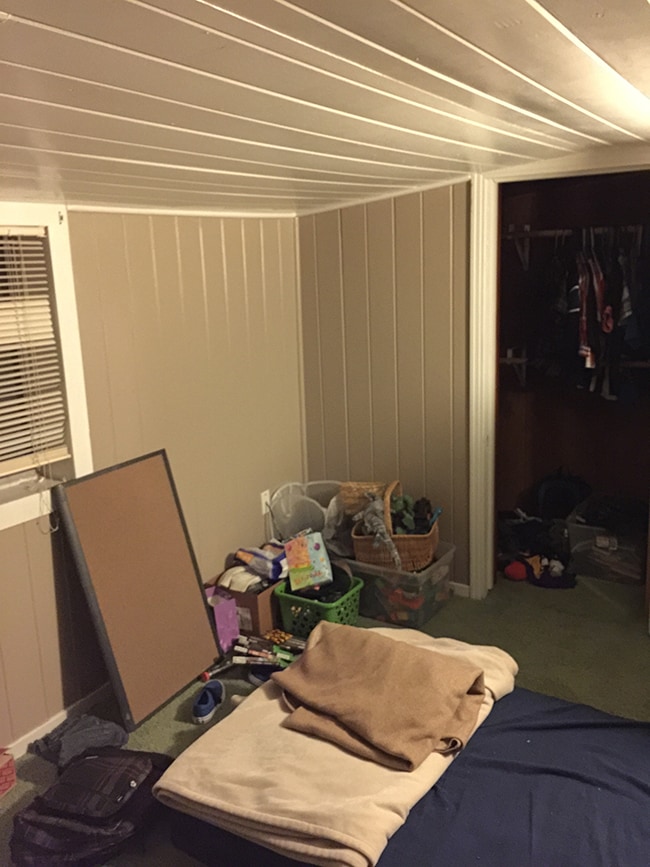 Pin
I have my work cut out for me but it's not a bad starting point at all. This makeover comes with one big challenge though—a budget of just $250! I'm all about getting creative and working with what we've got so I've come up with a plan for maximum impact at a minimum cost: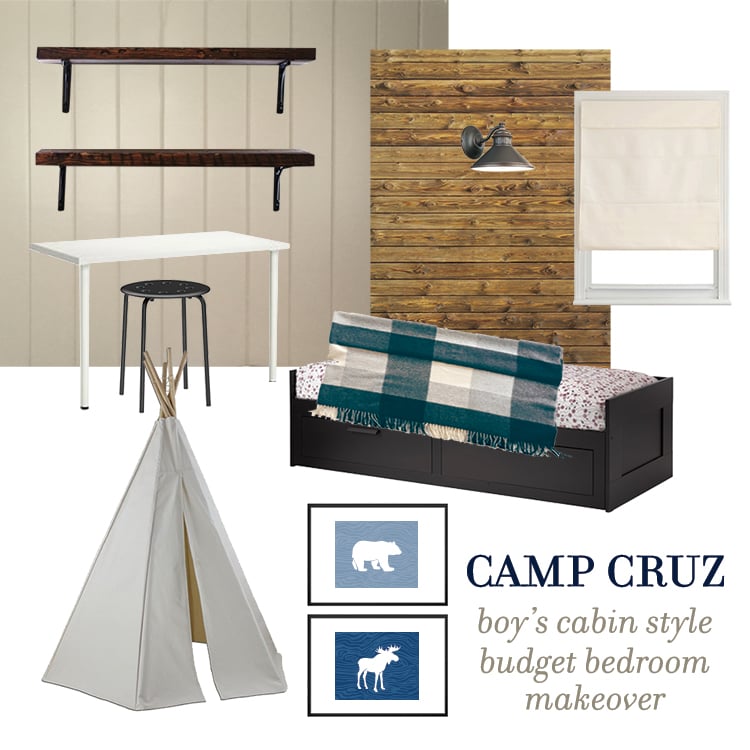 Pin
Of course there's no room in the budget to switch out bigger items like the carpeting, bed and bedding, but fortunately those are all in good shape and we can work with them. Here's the design plan to maximize form and function:
1. Build floating wood shelves for storage and a shallow desk underneath for a workspace.
2. Add a rustic wood headboard and wire a lamp for extra lighting (there's only one light in the room!)
3. Replace the old boob light with something simple and inexpensive.
4. Swap out the metal blinds for DIY roman shades.
5. Build a teepee for playtime
6. Add a bulletin board and coat hooks to display art and hang jackets/backpack
7. Add custom inexpensive art/wall hangings to personalize the space.
Fortunately her landlords are open to improvements and don't mind some holes in the wall. Think it can all be done for only $250?? There's a wee bit of wiggle room in the budget if it comes down to it, but I'm really trying to stay within it. The world of DIY rarely turns out as expected though so we'll see… I can't wait to get started and share my progress on the blog! Stay tuned for project #1…