We're home after three weeks on the west coast and back to our regularly scheduled programming! Work will resume at the Hacienda Hideaway soon, but in the meantime I've been dreaming about Halloween and the upcoming festivities.
Last year I had the most fun bringing the 'Haunted Heights House' to life…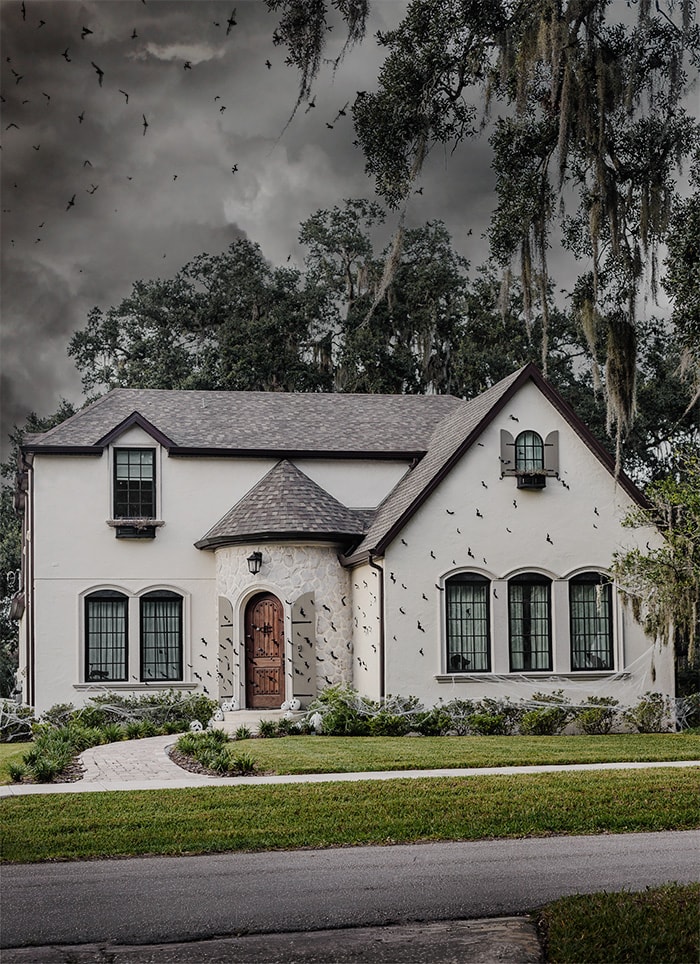 We didn't have enough time to plan anything elaborate this year, but I live for the holidays and couldn't miss the opportunity to have a little fun. Last week I picked up a few items for a simple and elegant 'spooky chic' theme…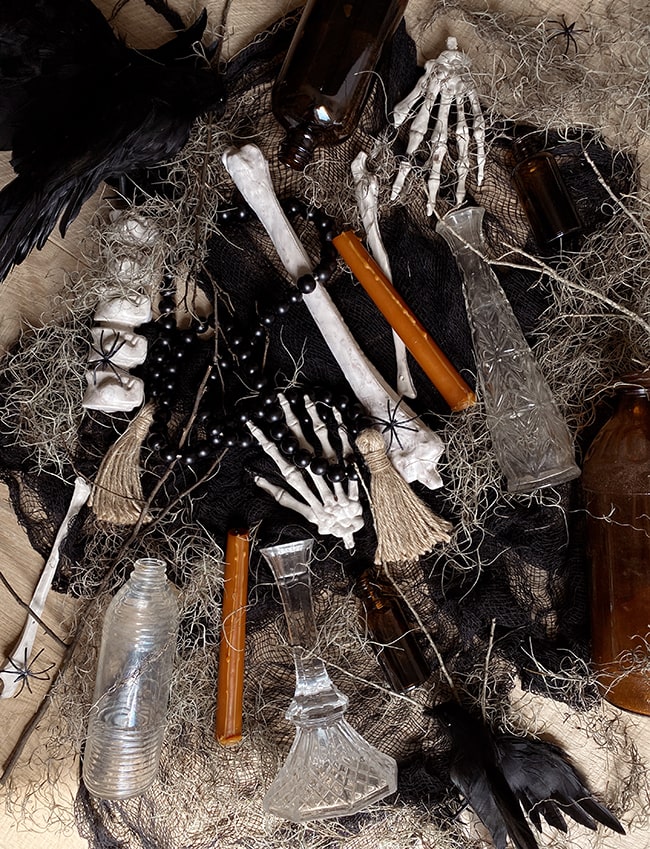 I'll be mixing them with pieces from my vintage and thrifted collection, and pulling it all together for a photoshoot this weekend. I came across a lot of great ideas and designer-approved décor finds, and wanted to share it here for those of you in need of inspiration.
First up—16 'Spooky Chic' décor finds (*the items marked with an asterisk are the ones I bought!) Tap/click on each item directly to shop or find them linked below: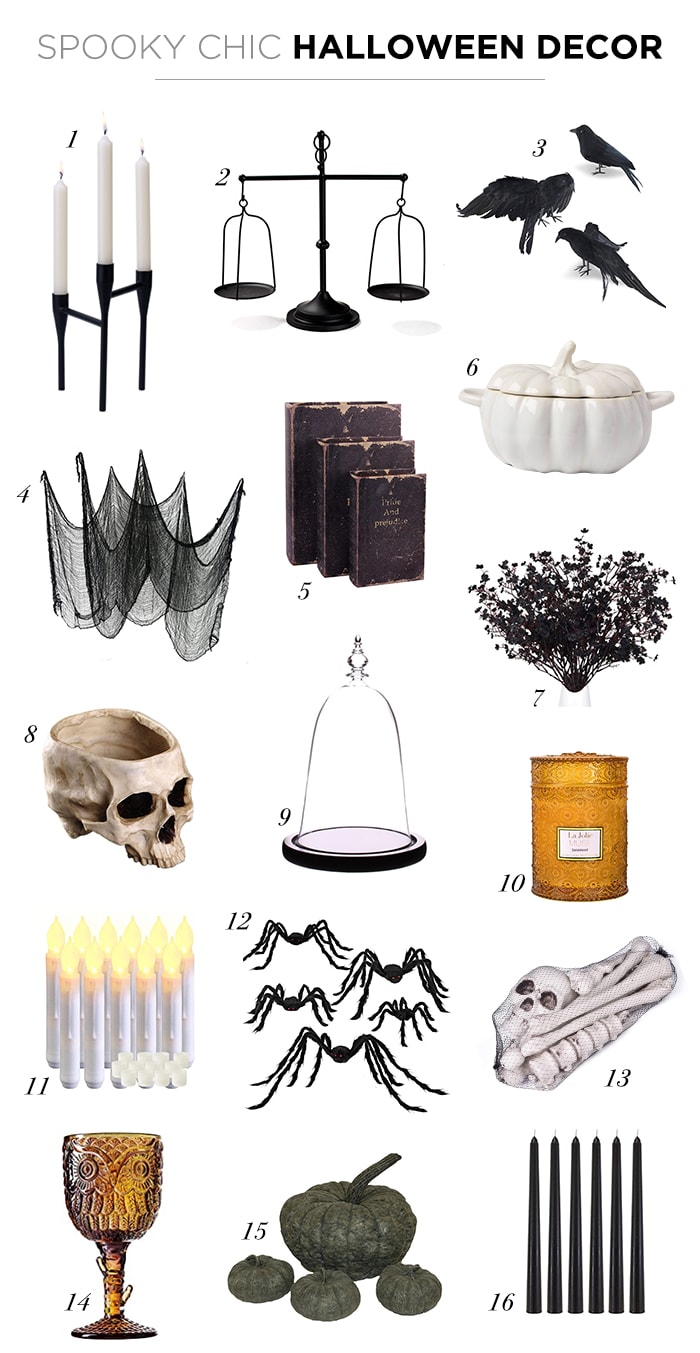 1. Black Metal Candelabra // 2. Vintage Metal Libra // 3. *Black Crow Set // 4. *Black Creepy Cloth // 5. Decorative Book Set // 6. Pumpkin serving dish // 7. Artificial Gypsophila // 8. Skull vessel/planter // 9. *Glass cloche // 10. Amber glass candle // 11. Flameless 'floating' candles // 12. Large outdoor spiders // 13. *Bag of bones // 14. Amber owl glass goblet // 15. Faux heirloom pumpkins // 16. *Black taper candles
And now for some inspiration to get your creative juices flowing—I found most of these on Pinterest and recommend starting there if you're in need of ideas!
I'm convinced that Gwen from the Makerista is the queen of Halloween decor…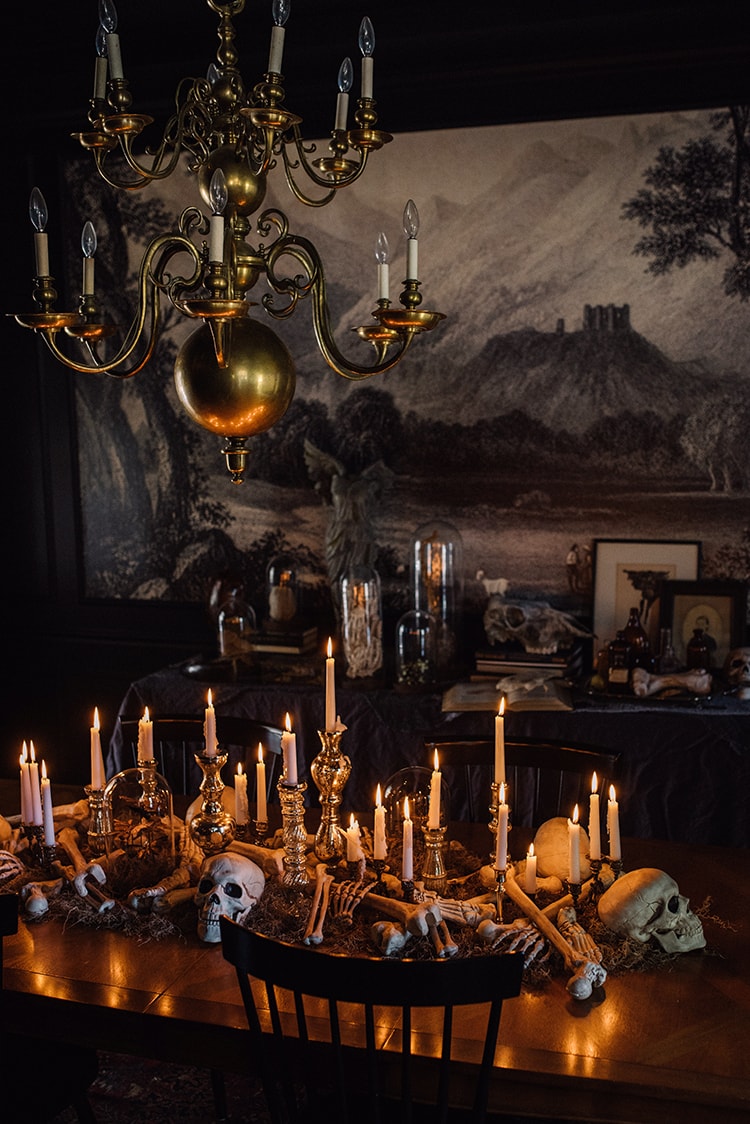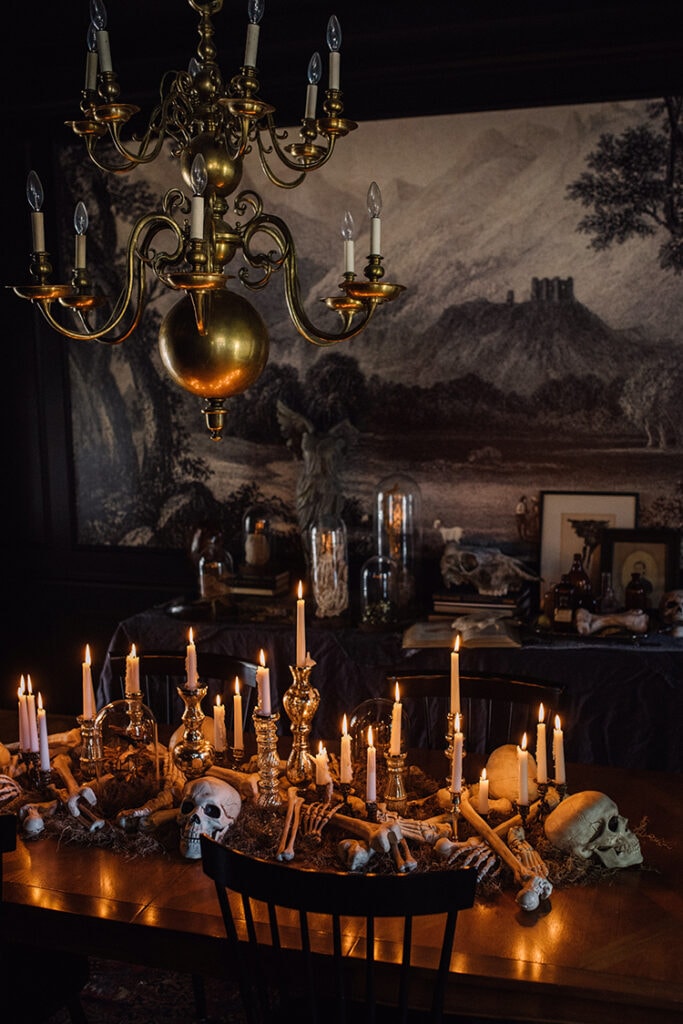 Here's her stunningly elegant library from another year: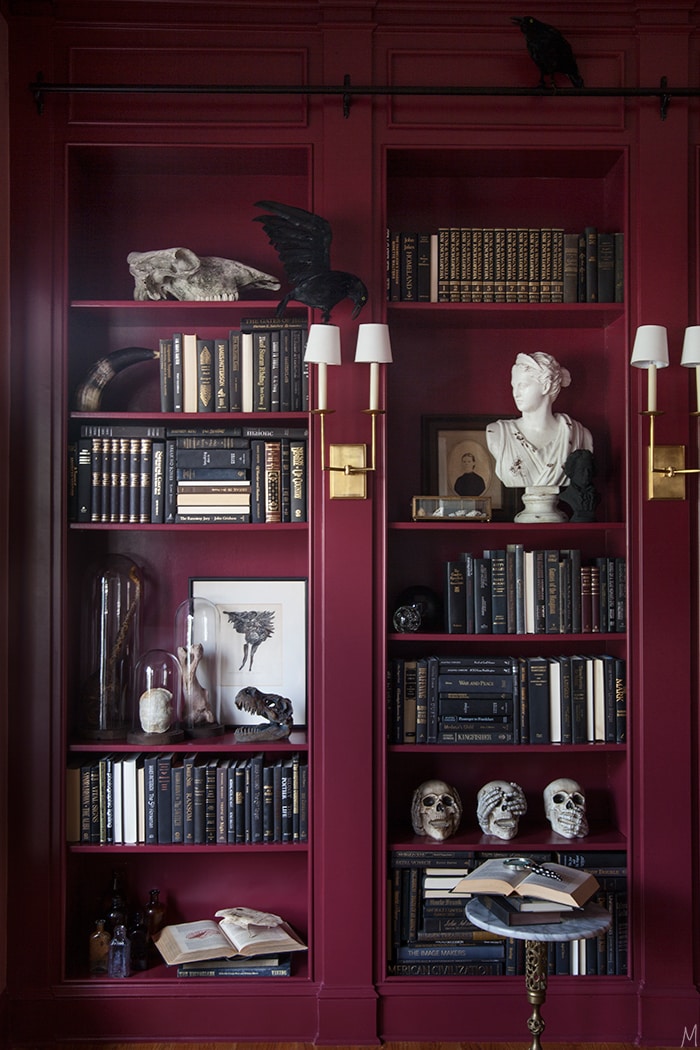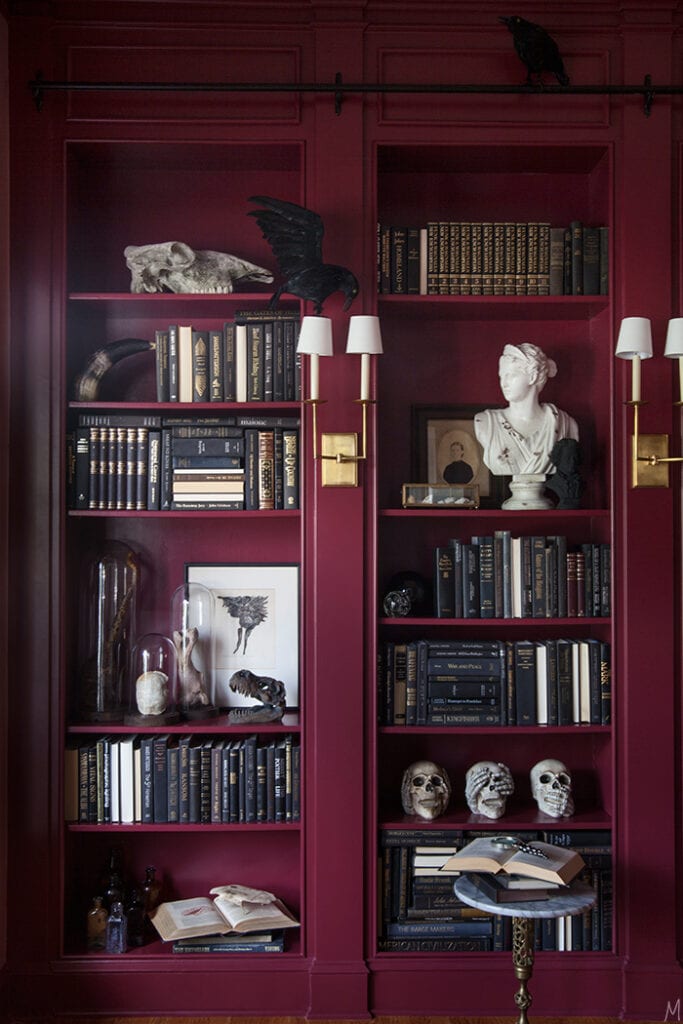 The Makerista, once again, killing the Halloween game: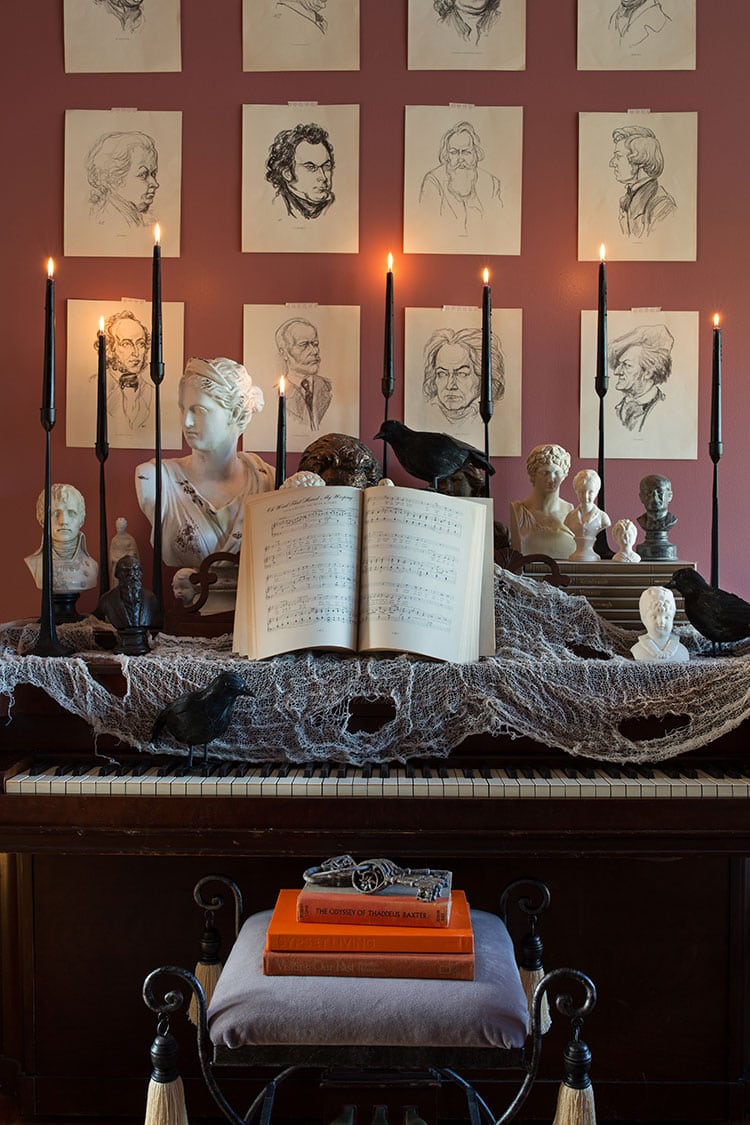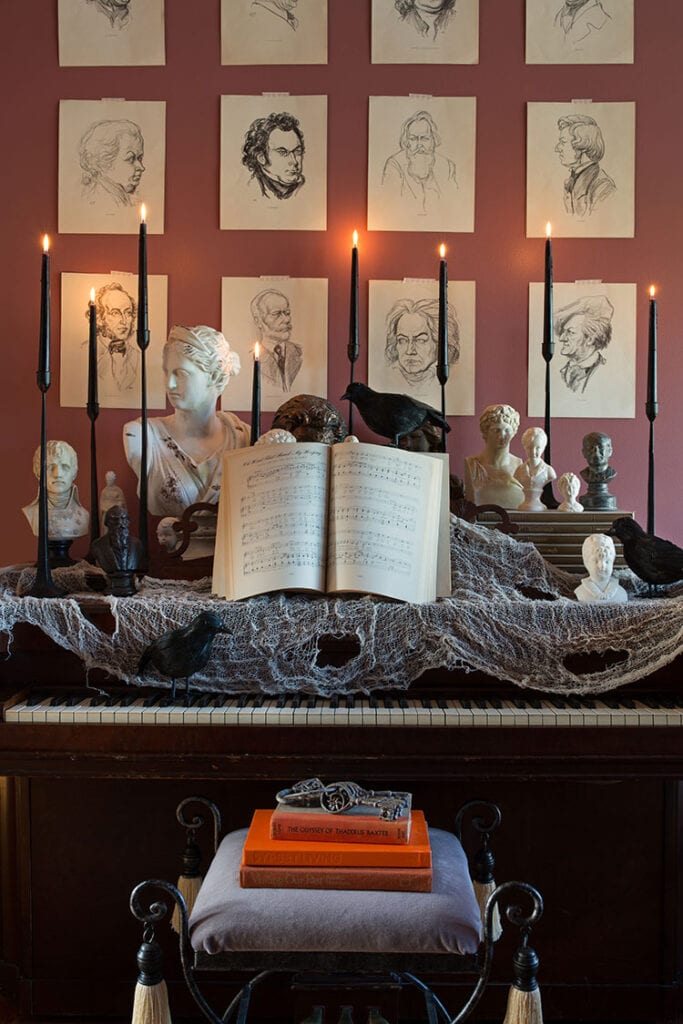 Anything painted black automatically becomes spooky Halloween decor:
The photo that convinced me to buy a glass cloche: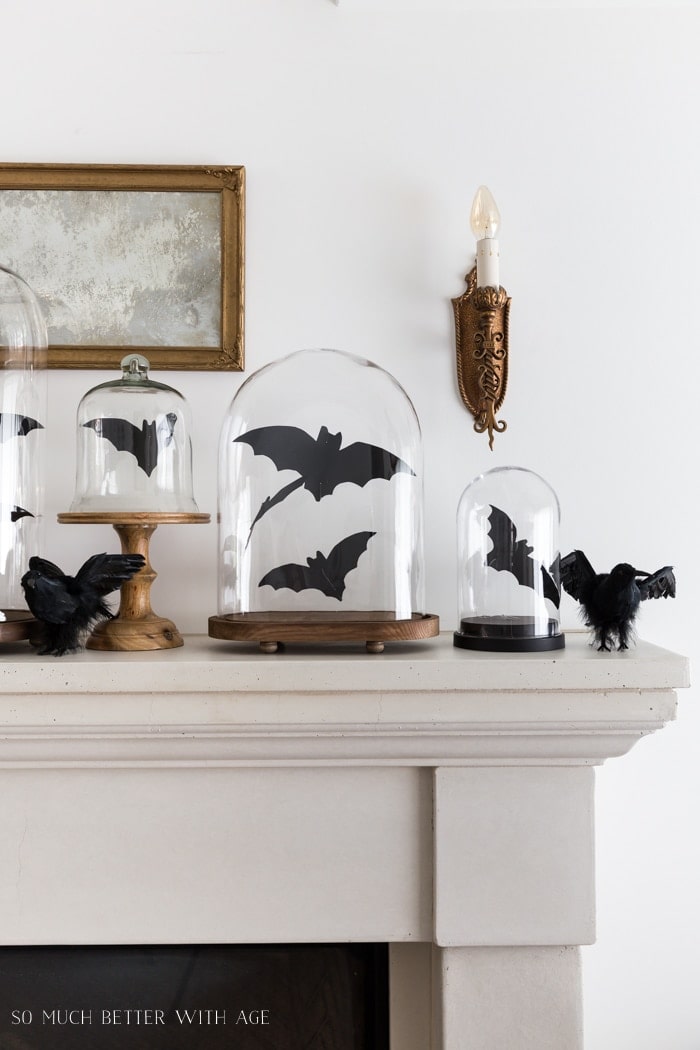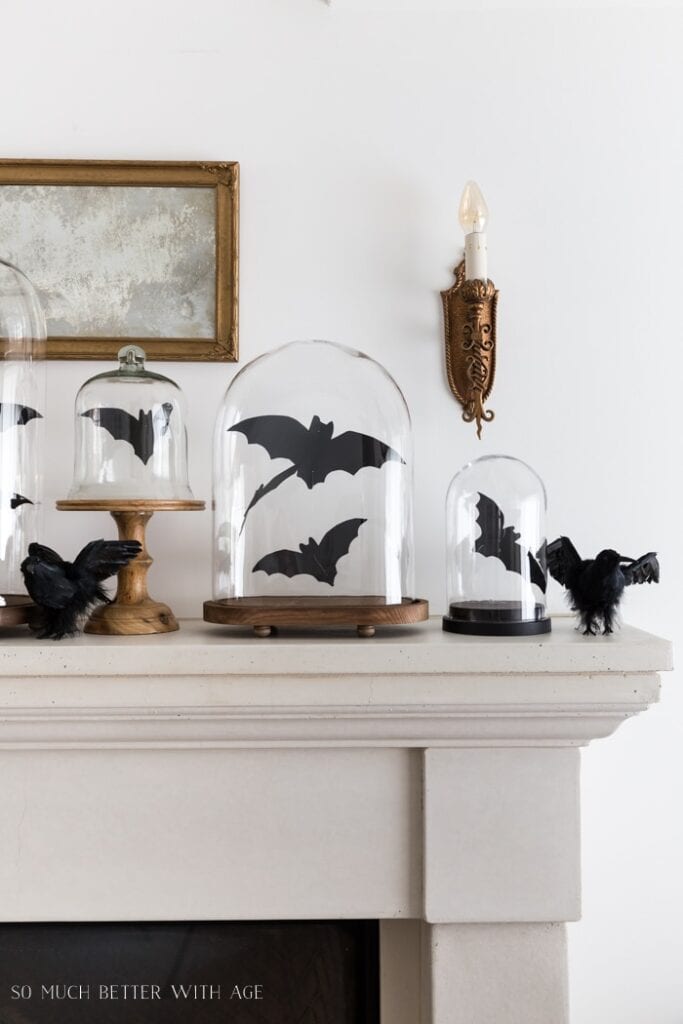 Floating witch hats are always a classic, and the only thing you really need for a festive corner: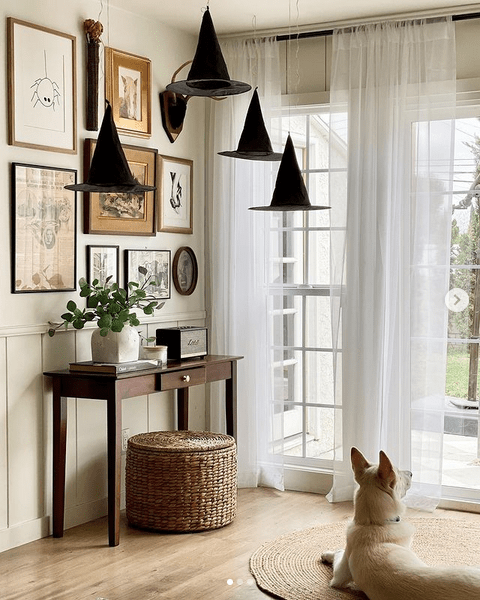 A cute, fun and kid-friendly table display from Emily Henderson:
And another simple and elegant setup that would work on any table:
A beautiful dining tablescape that doesn't necessarily scream Halloween:
A magical Harry Potter-inspired vignette:
And some bold, statement spider fun: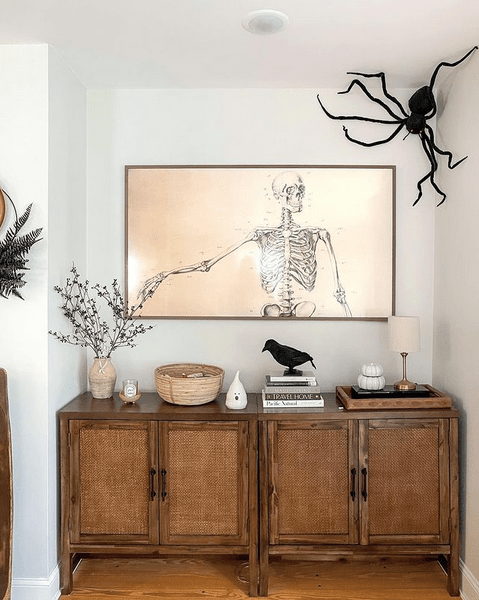 Who else is decorating for Halloween this year? Some of my fondest childhood memories are sitting around the dining table with my family making Halloween crafts to decorate our house. Now that I have a little one of my own, I'm keeping this tradition alive and can't wait to include Esmé in the fun.
Time to start thinking about our costumes… last year's baby bat will be hard to beat!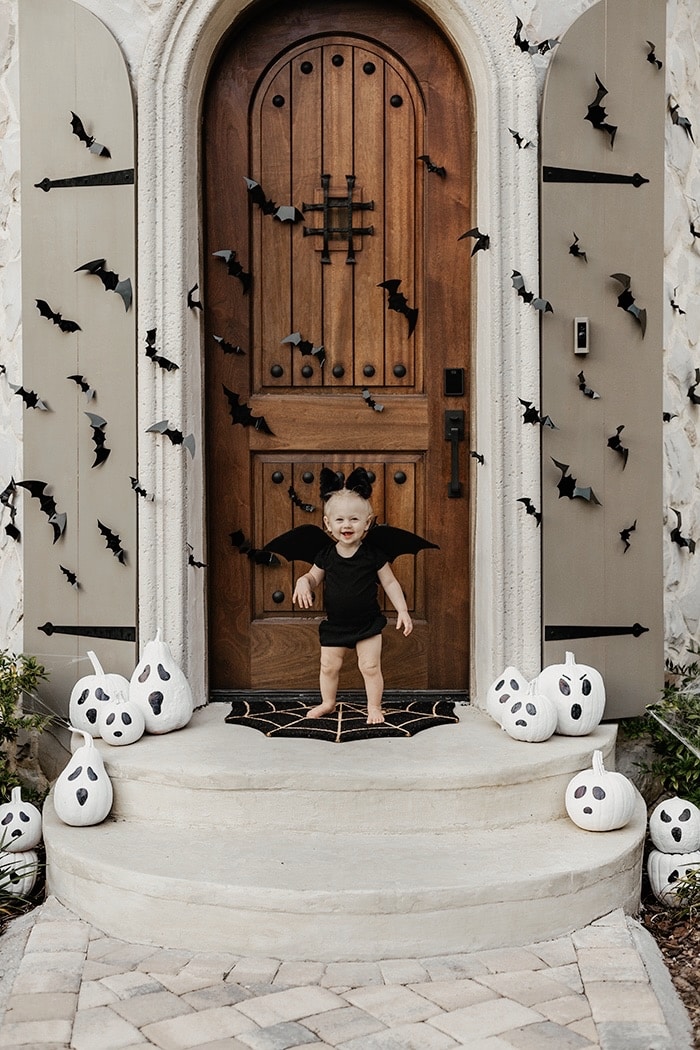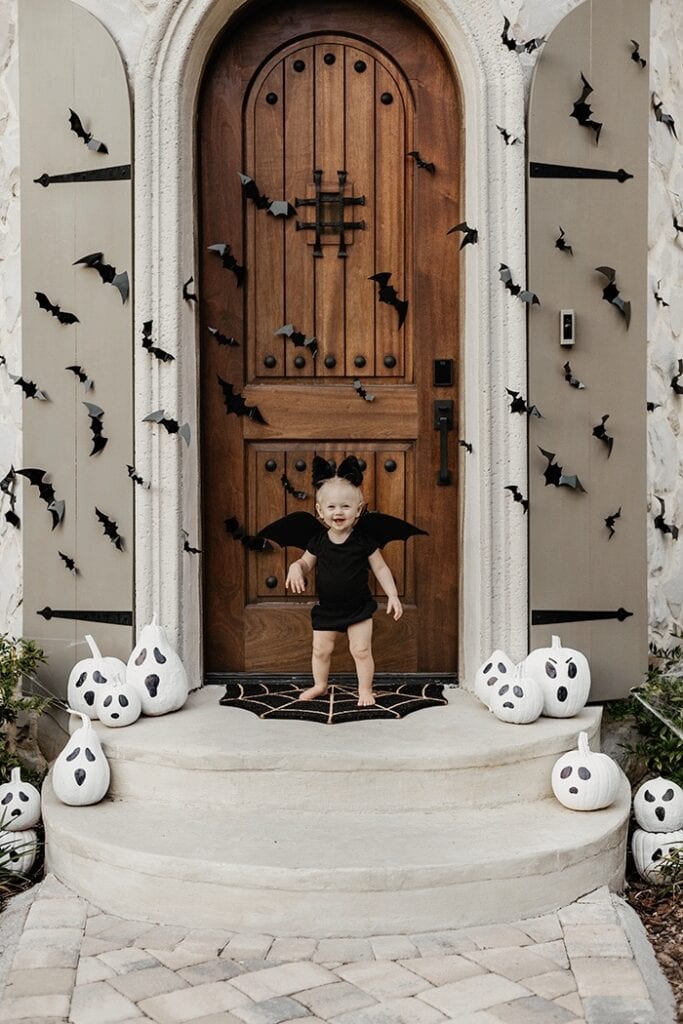 Check back next week to see how the photo shoot turned out!