Happy first day of Fall! It has been looking like autumn around our house for the last six weeks and I'm not mad about it at all. Make sure to take Part 1 of our home tour (Living + Dining Room) first if you haven't yet!
Today we're walking through the rest of our house (at least the finished rooms) starting with the kitchen.
At the end of summer I like to switch out our kitchen rug for one of my favorites—the Loloi Cinnamon/Sage. I keep it out for the holidays until spring time—can't get enough of those rich merlot tones.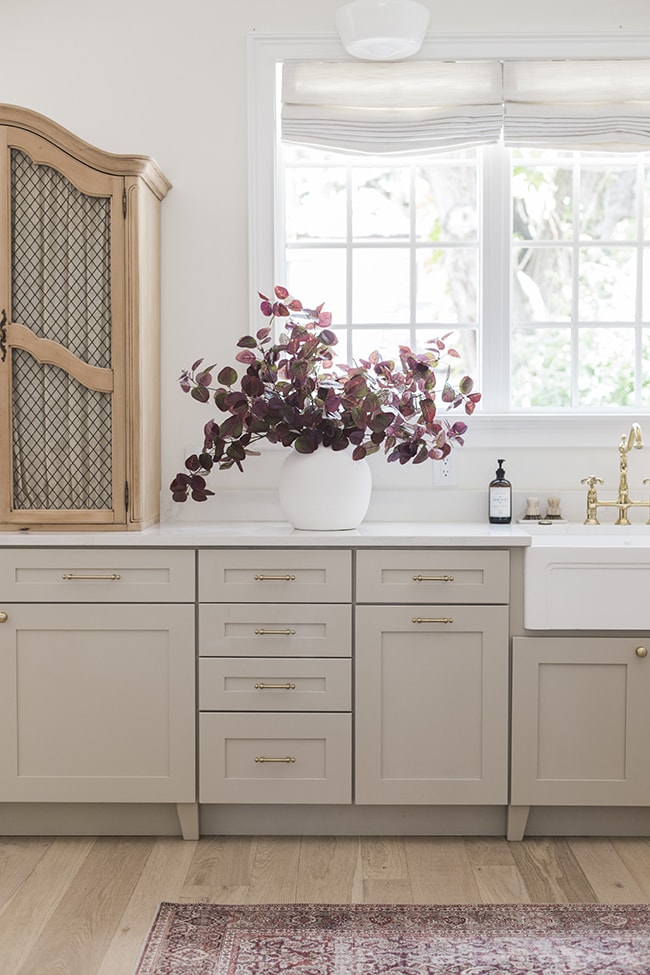 This rug also has a special meaning for us—it's where Esmé took her first steps last year during my fall tour photoshoot. Still can't believe I had my camera ready and caught her at the perfect time!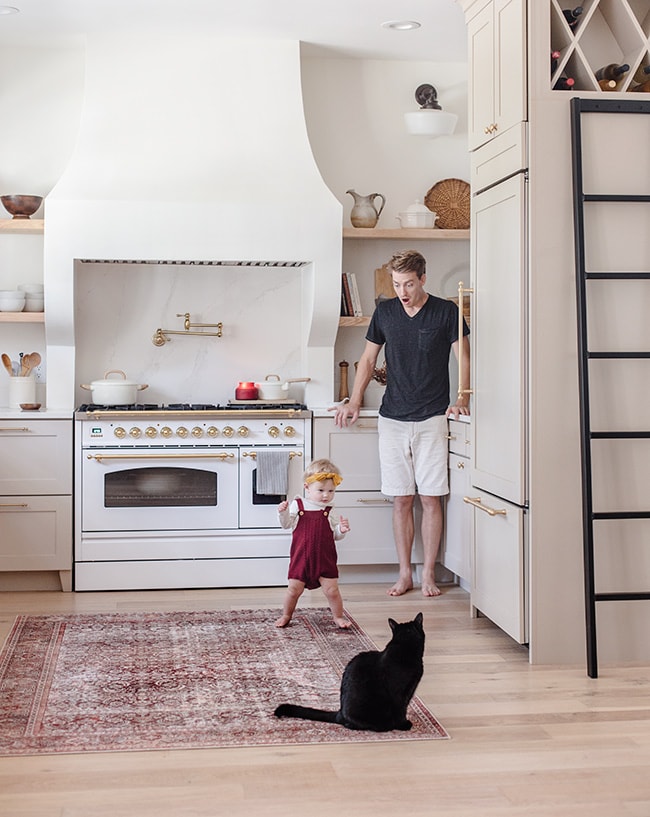 Today, she's a busy little toddler—and still trying to make friends with her furry sister 😉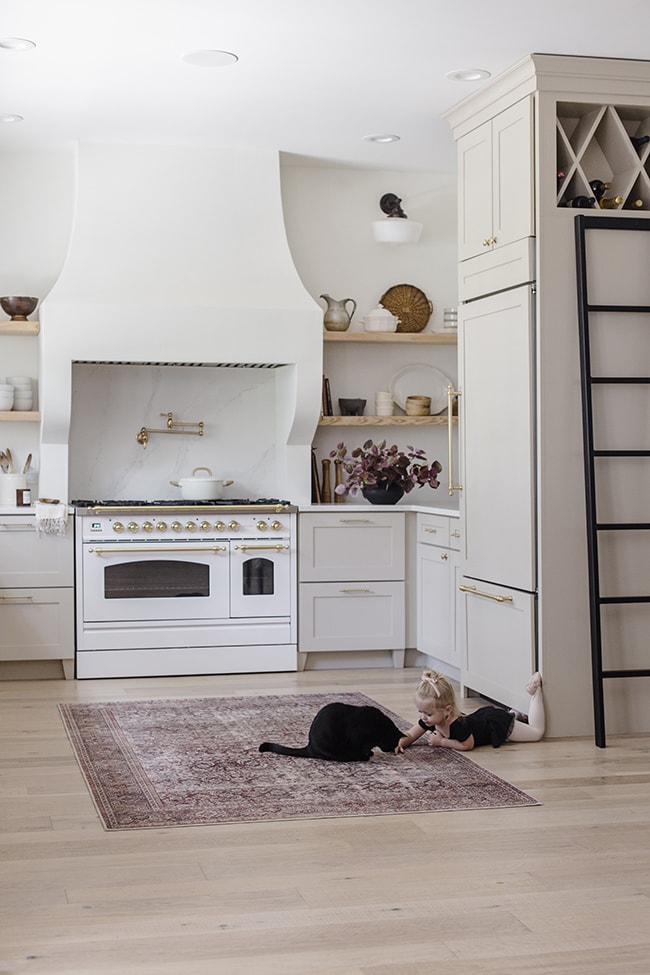 One thing that hasn't changed? Our kitchen is still the heart of our home, and where we spend the most time as a family.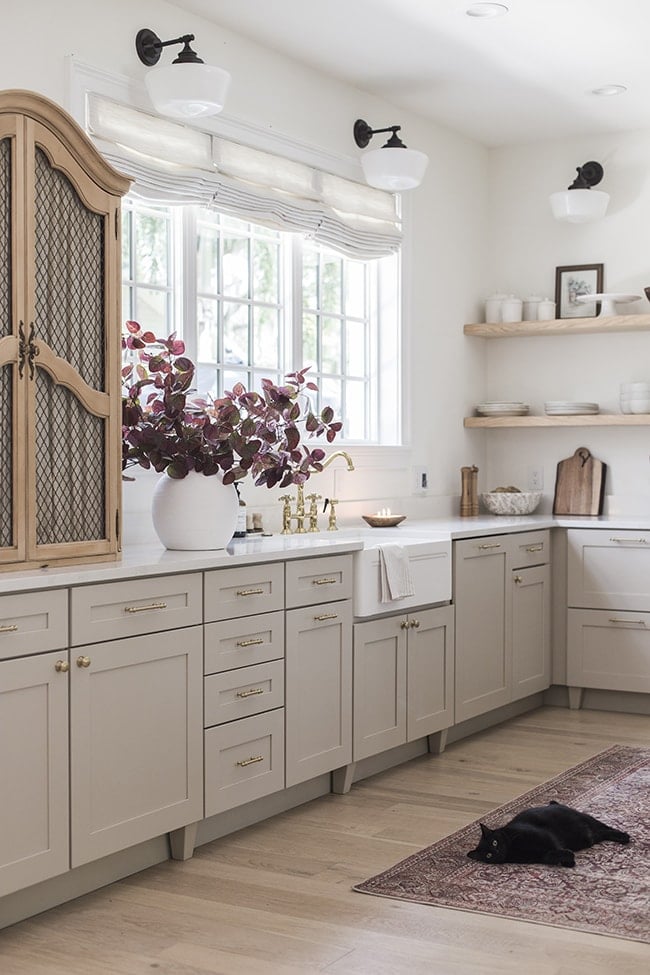 It's also where we'll be baking lots of pumpkin flavored treats over the coming weeks…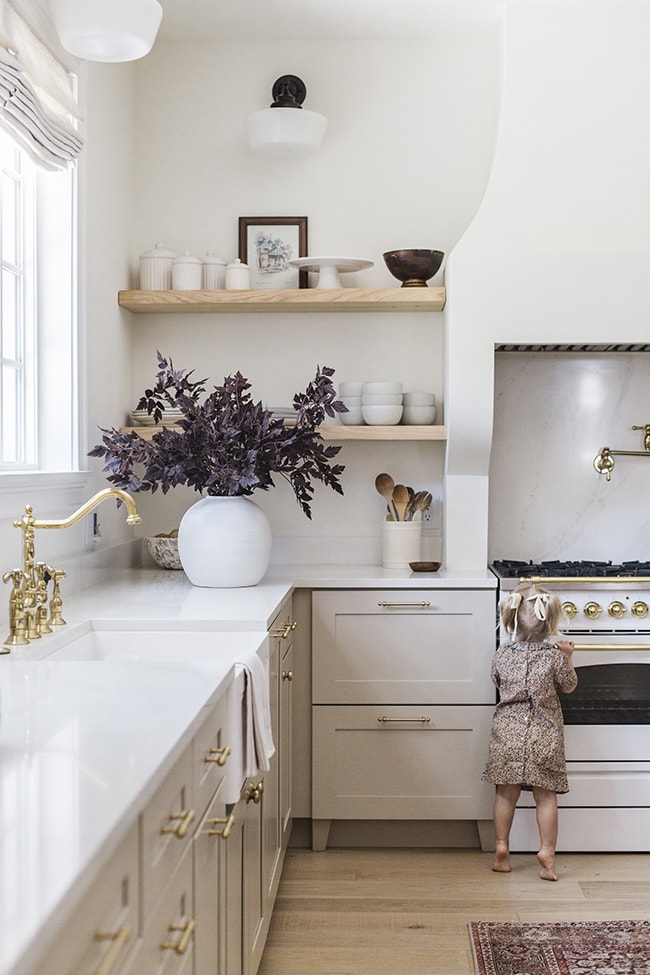 And burning my fall candle day and night.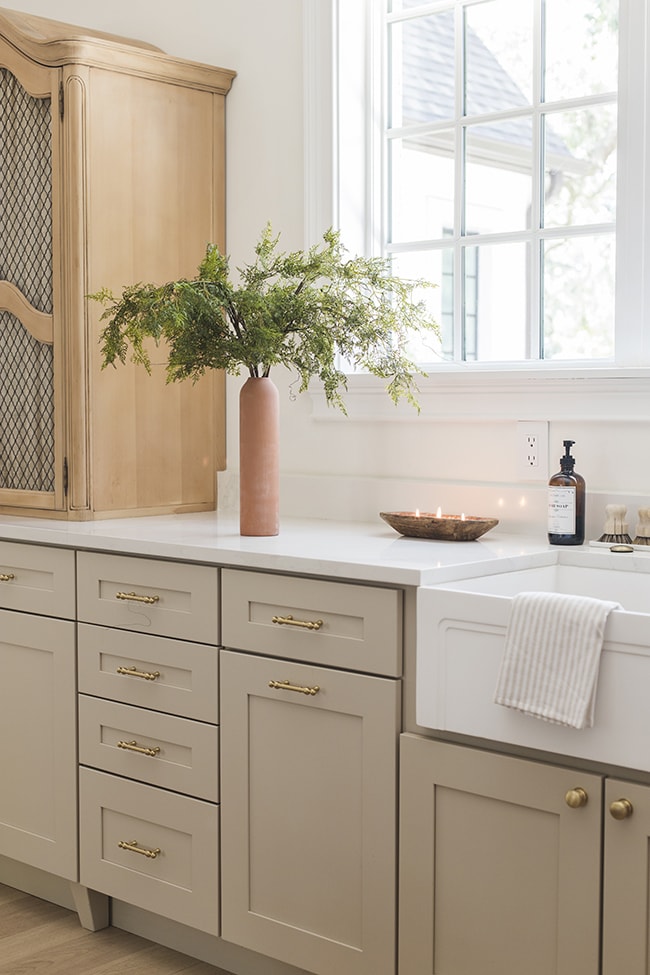 Let's talk a walk over to our bedroom…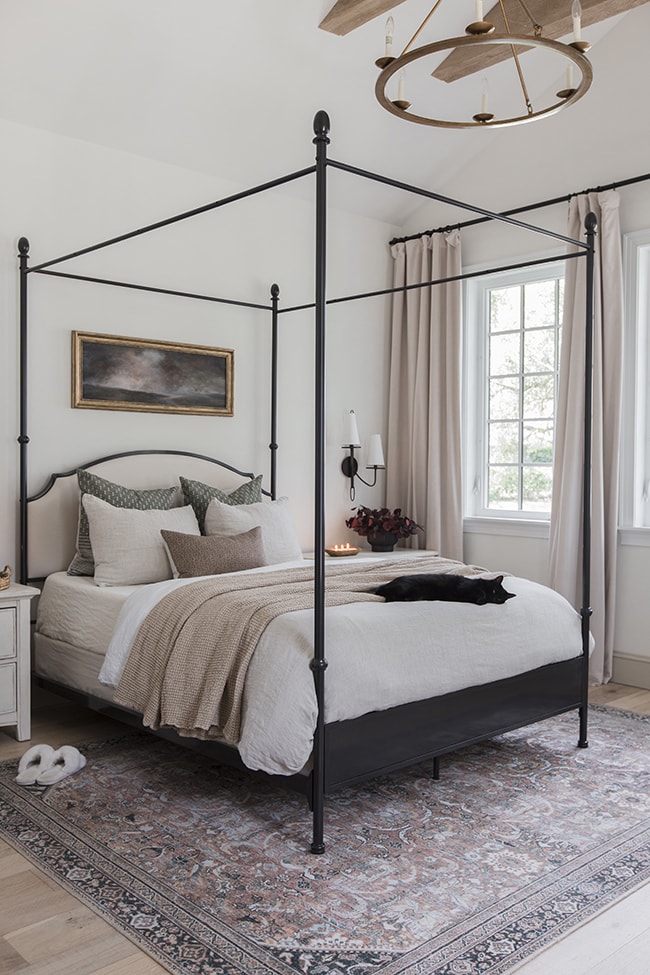 I finished this room just over a year ago and really haven't changed a thing.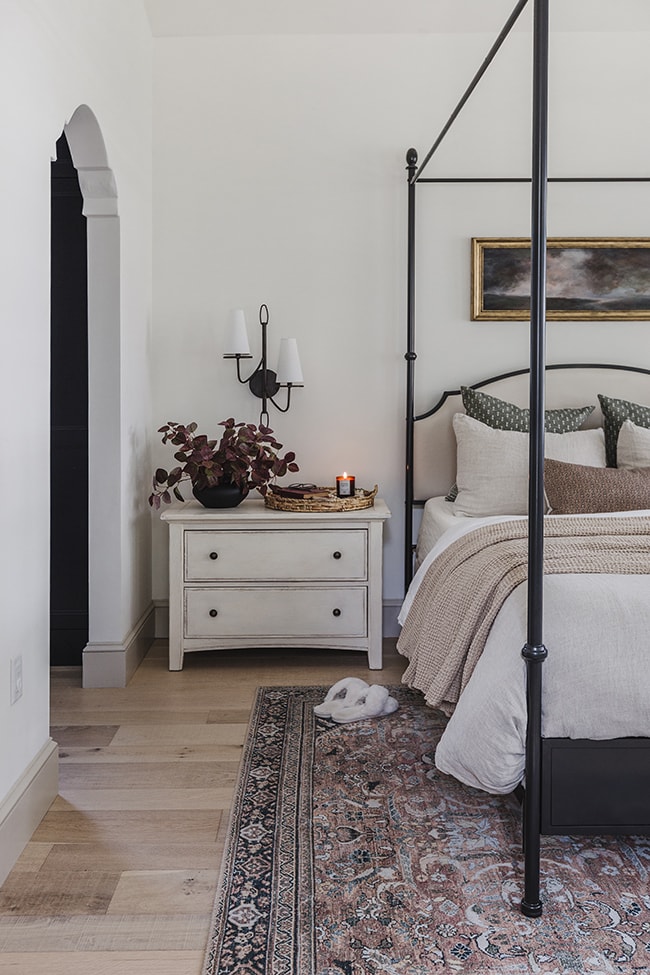 These warm earthy neutrals are my favorite color palette and they also happen to be very fall-esque, so no changes were necessary.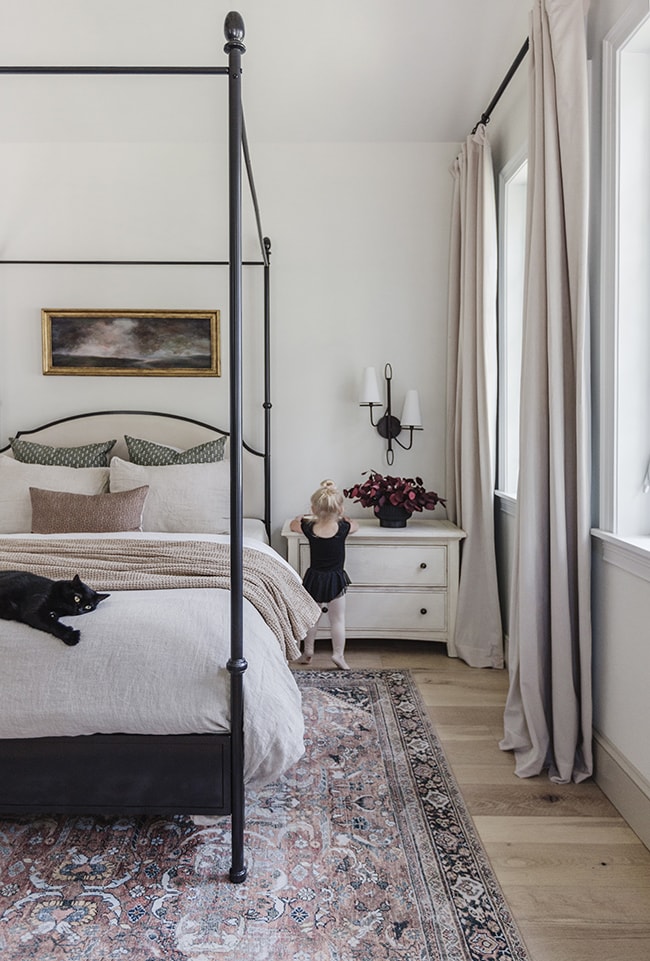 You sleuths may have caught the new oatmeal linen pillow cases and duvet cover—it's from Acacia Creations and I had it on our bed temporarily for a photoshoot. I love the quality of this set but prefer white linen for our room, so I switched back after this shoot.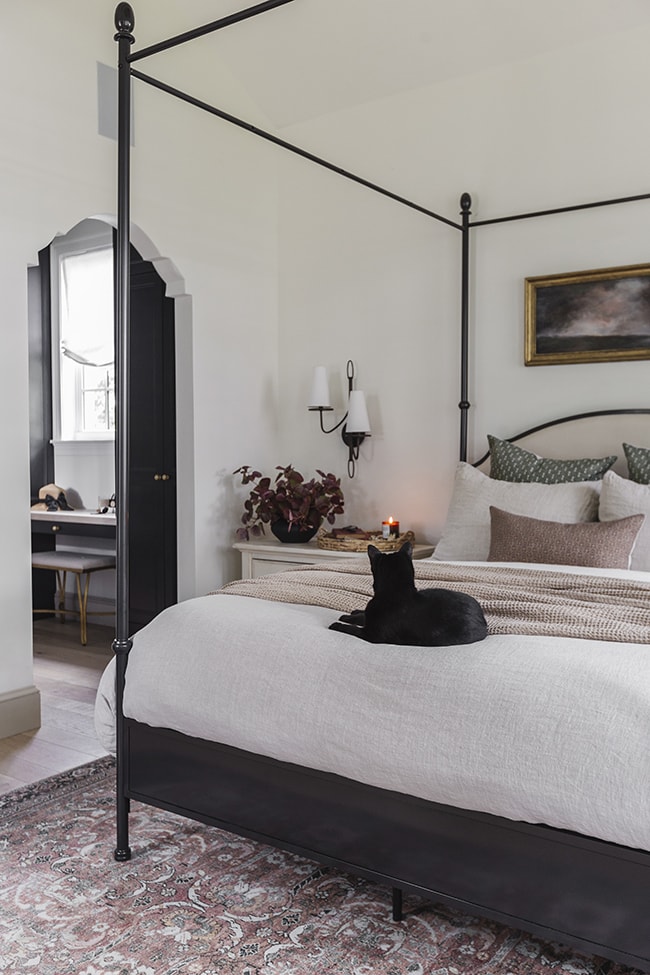 So ready for cozy fall weather!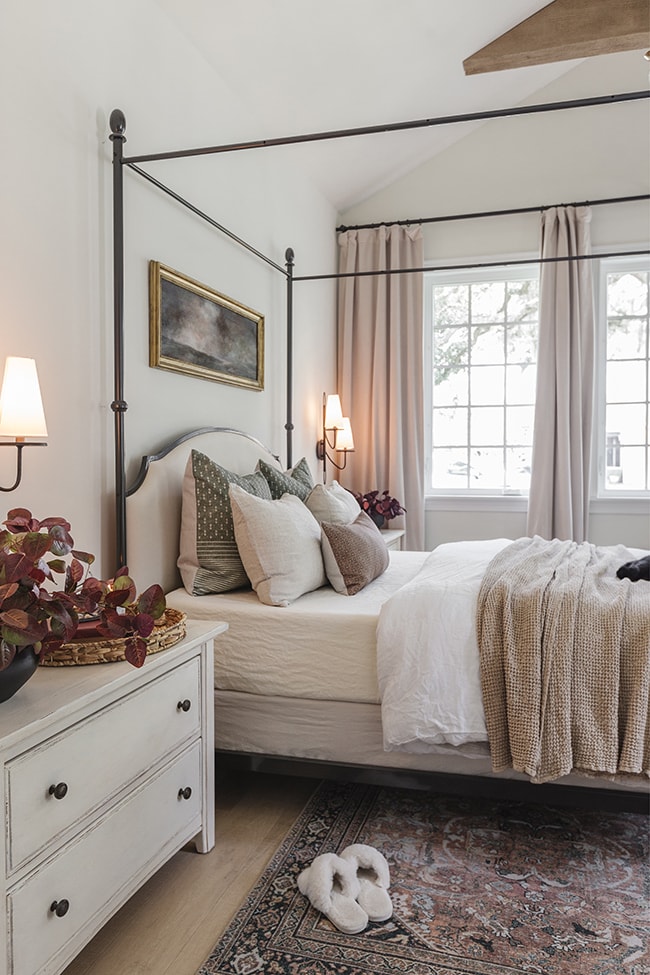 You can find all of links for this room on our Bedroom Sources page.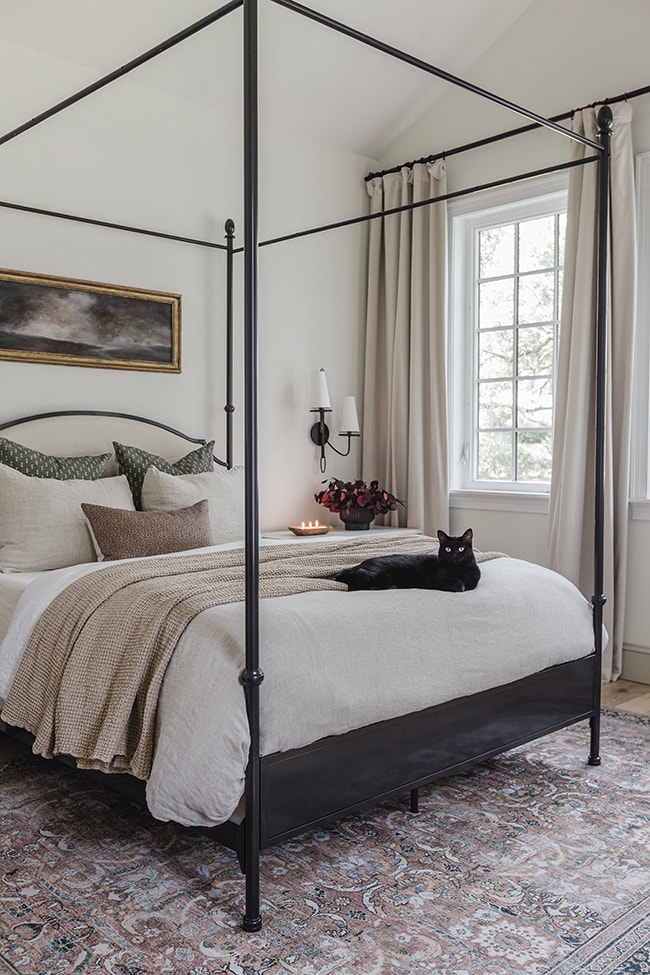 Our little ballerina…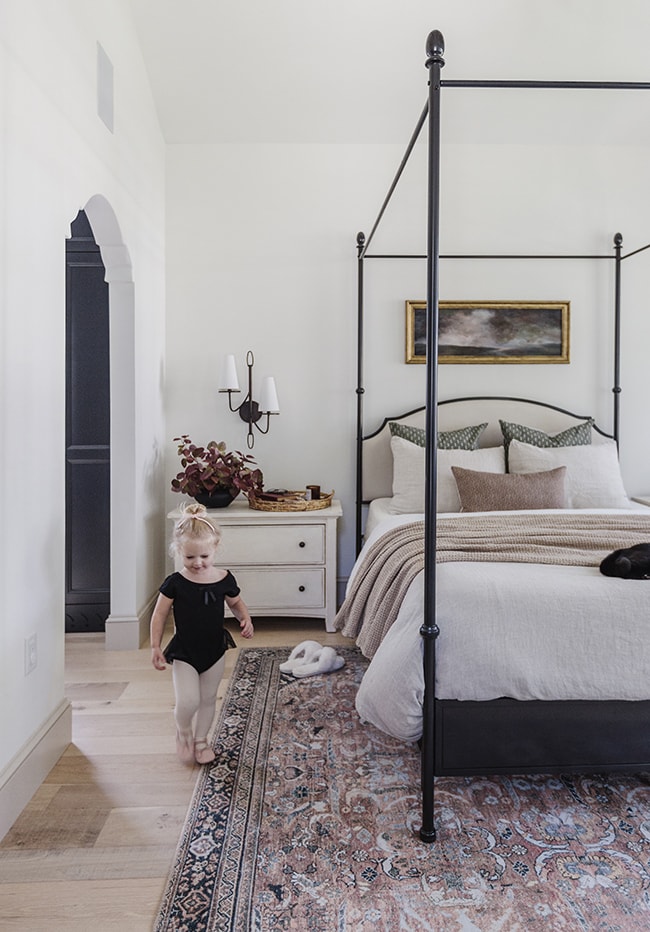 And her BFF.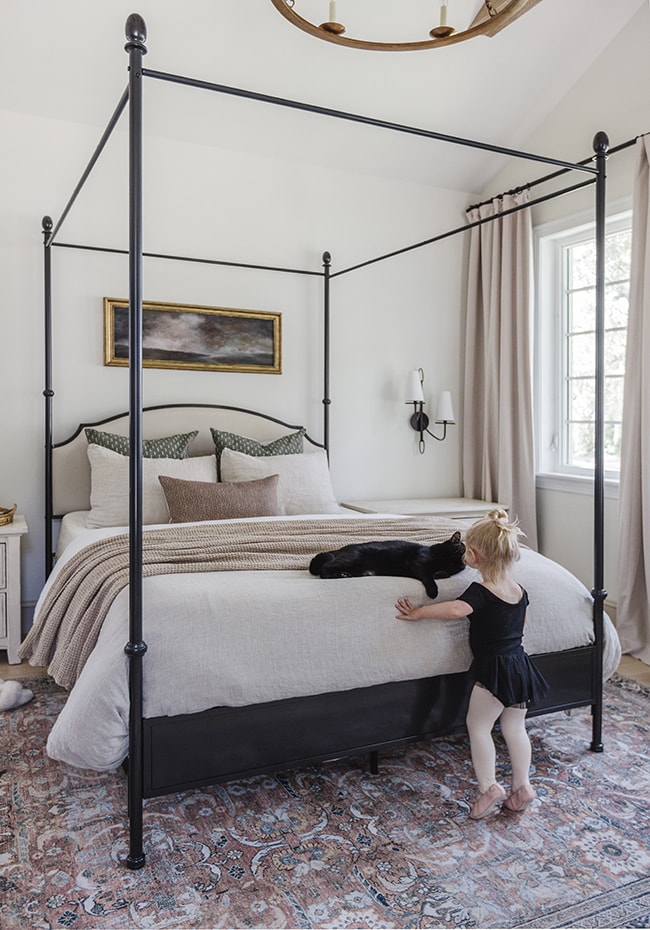 Step inside our new(ish) renovated closet on the way to our primary bathroom…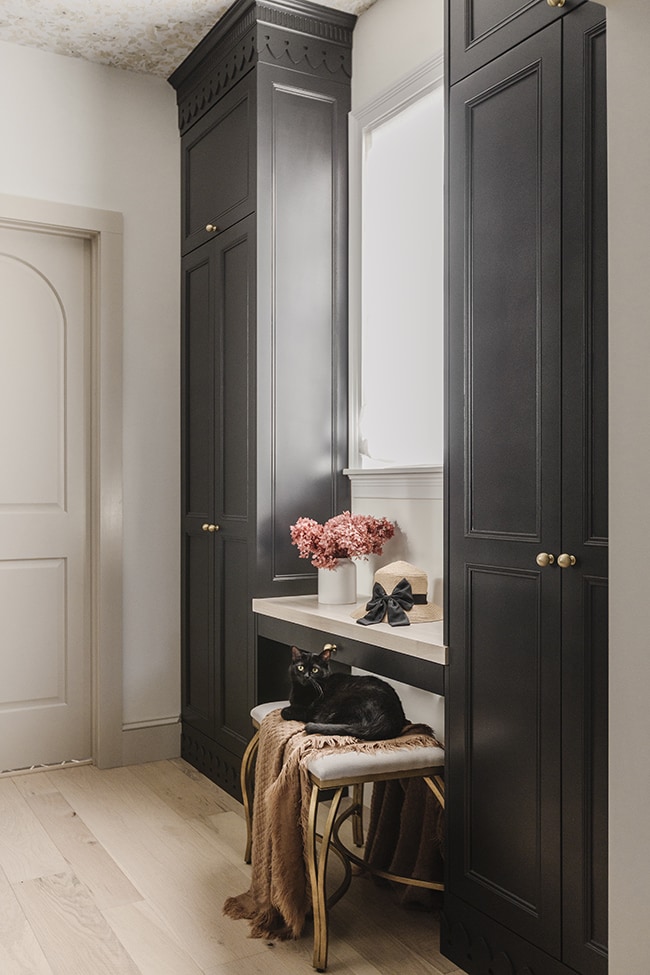 I moved the mauve hydrangeas around to a few different rooms for this shoot. They're just so pretty and perfect for bathrooms…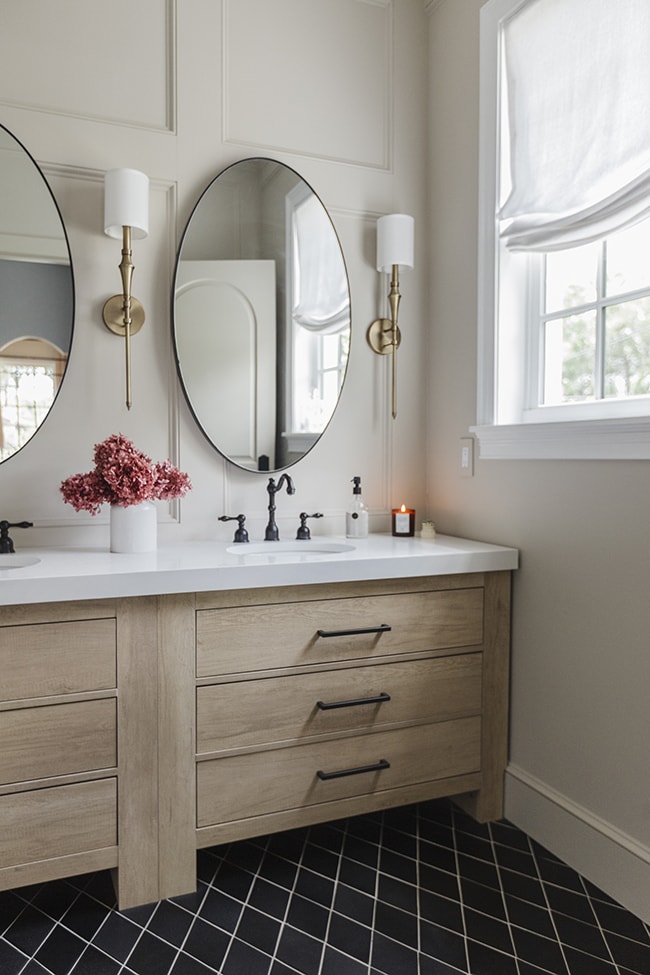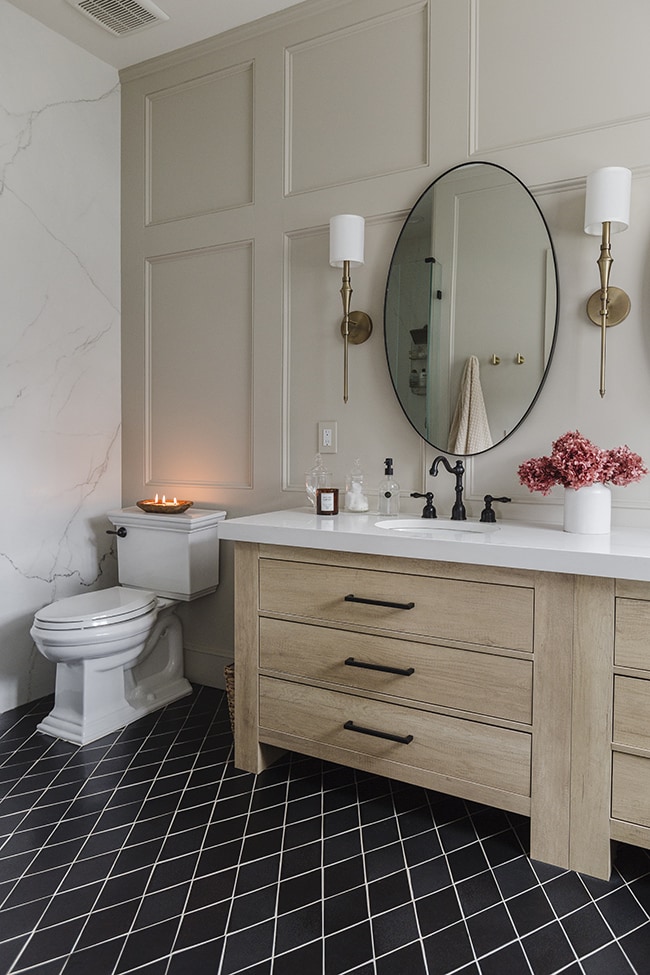 The last space to share downstairs is our powder bath:
I spy my Autumn Harvest dough bowl candle!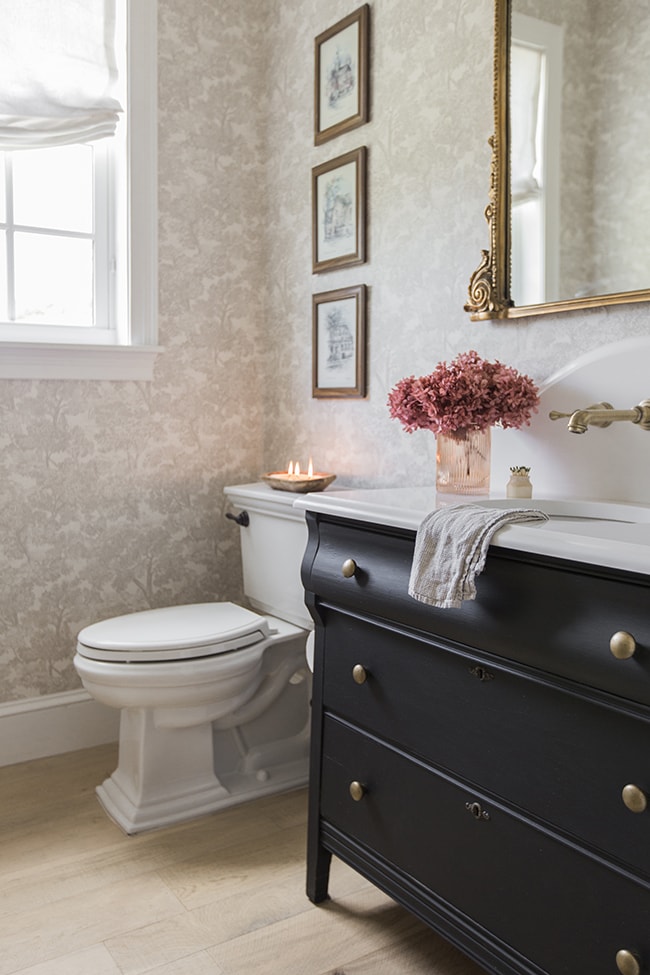 Powder bath sources can be found here.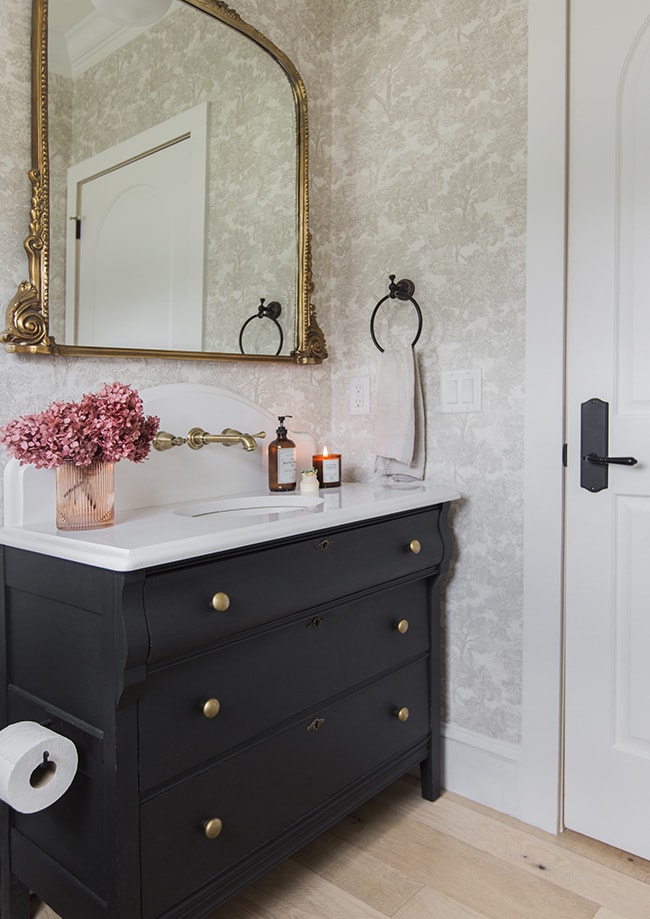 Upstairs, our guest bathroom got a simple fall refresh with seasonal stems and my amber jar Autumn Harvest candle.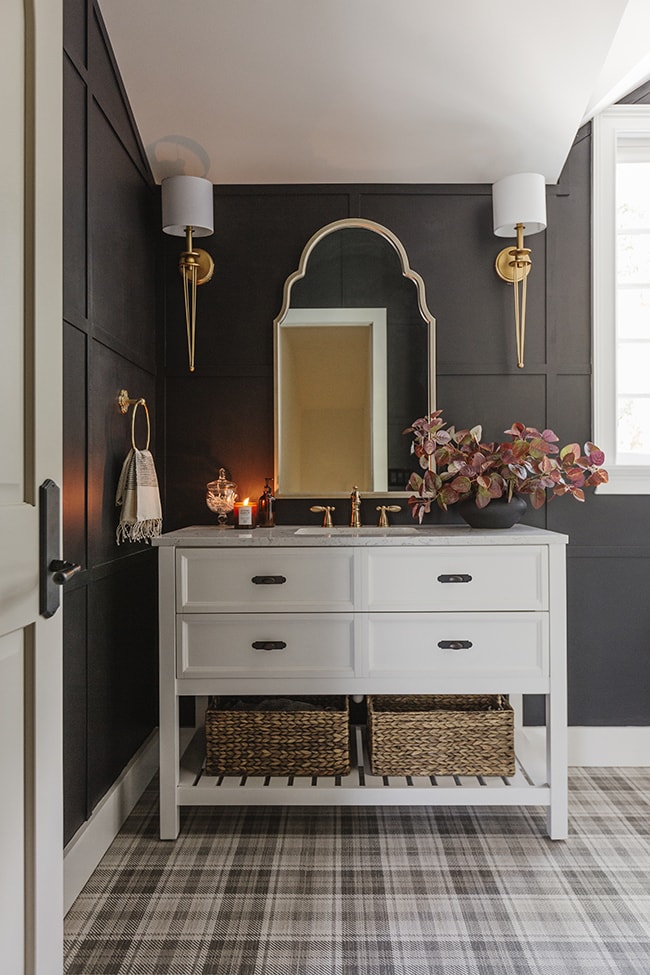 Still love this little room, in any season…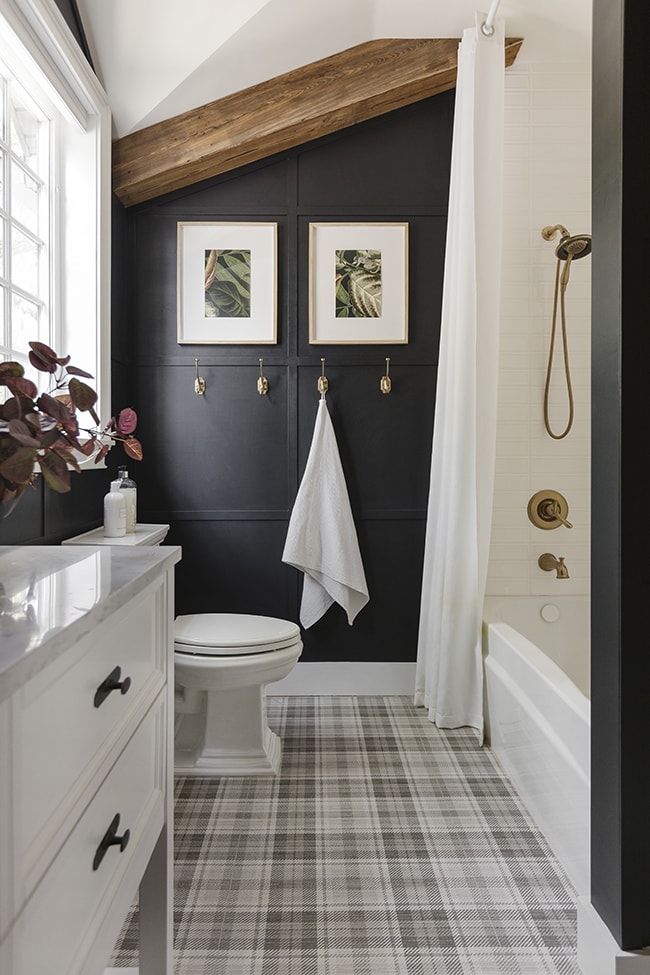 Guest bathroom sources can be found here.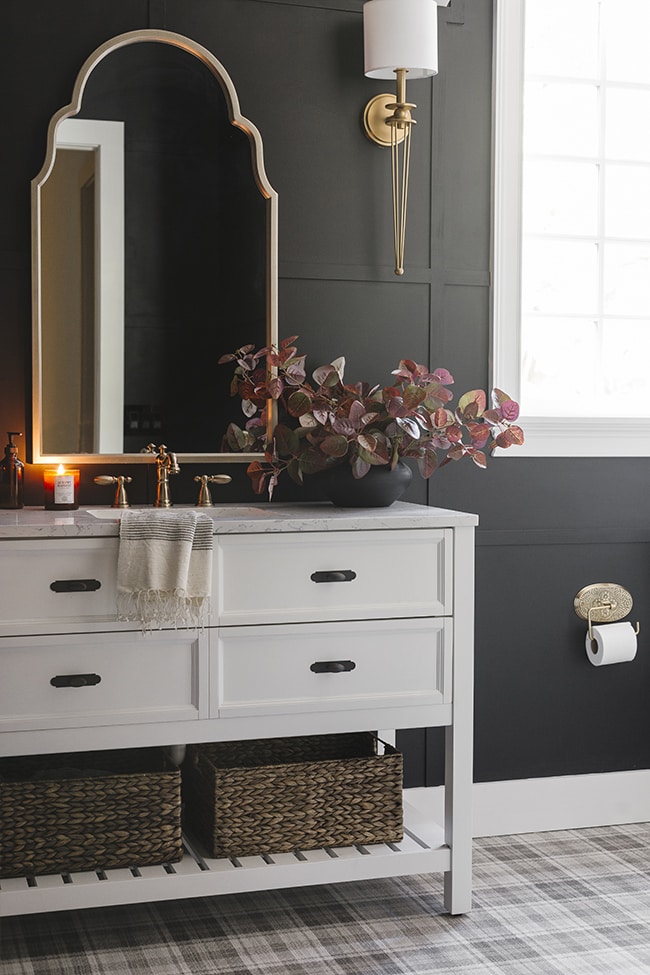 Last but not least, I styled the desk in our Playroom with red Japanese maple leaves and plaid throw…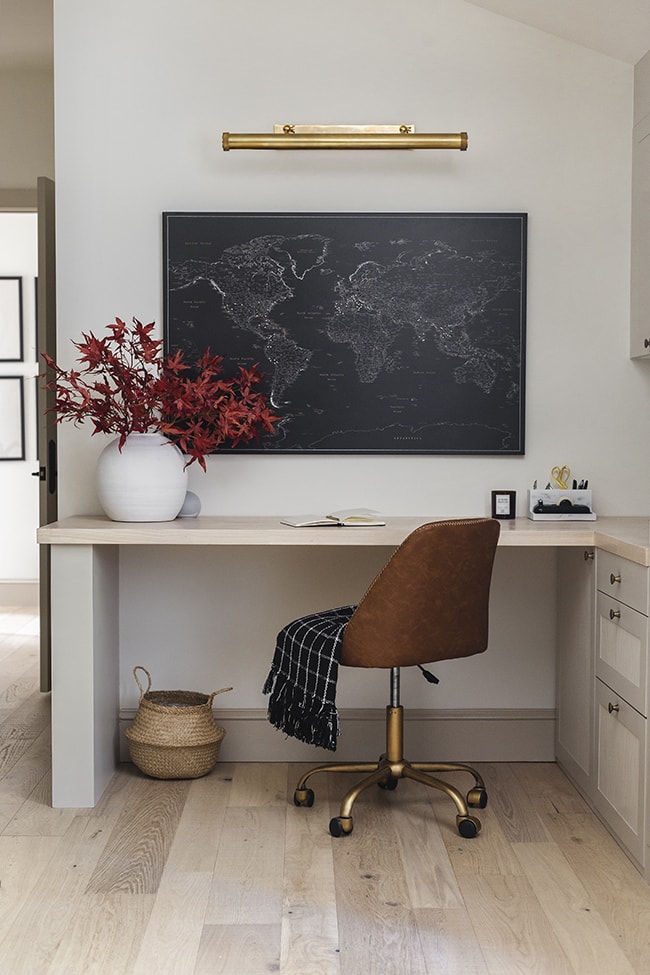 A few festive fall leaves and cozy throws, plus a fun background uploaded to our DIY frame TV…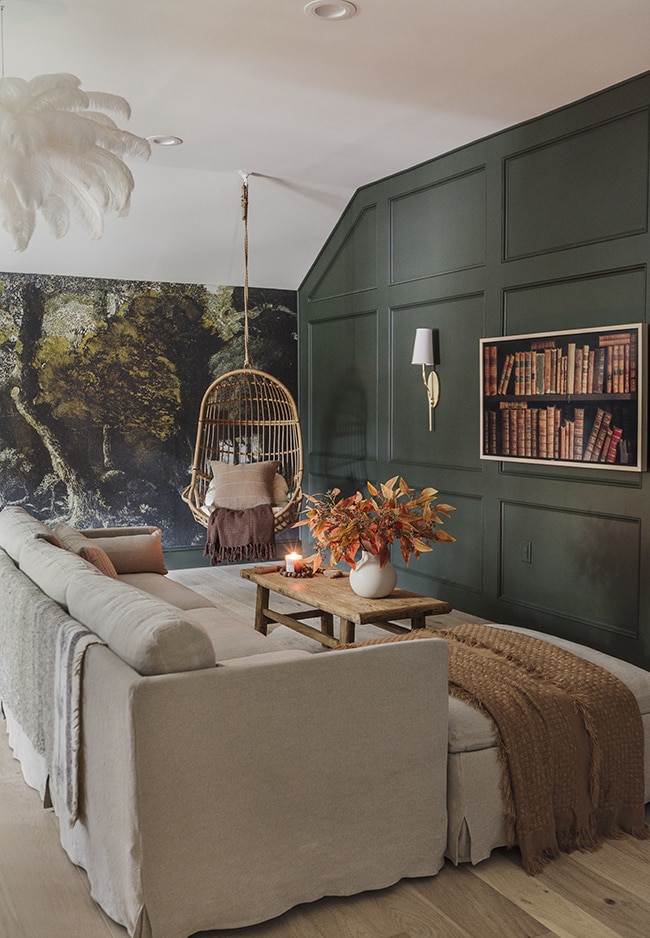 Sources for our Playroom can be found here.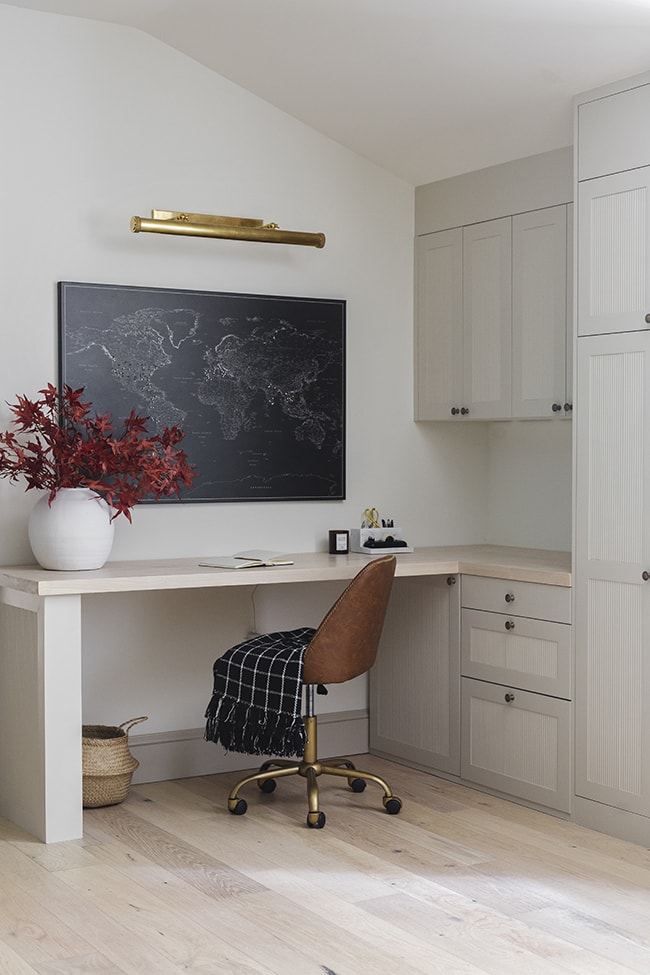 And that wraps up another year of our Fall Home Tour! Do you have a favorite room/photo? There's a lot more I couldn't squeeze into these posts but I'll be sharing over the next several weeks on my Instagram. We're taking the rest of the month off to visit family + friends so there may not be another blog post for a while, but you can still find me active over on Instagram!
Take care friends, and enjoy this new season!