Our annual fall home tour is always one of my favorite posts each year—and a reader favorite too! This year I'm doing things slightly differently and splitting it up into two posts instead of one massive tour. Today I'm sharing the most 'festive' rooms in the house: the living and dining rooms.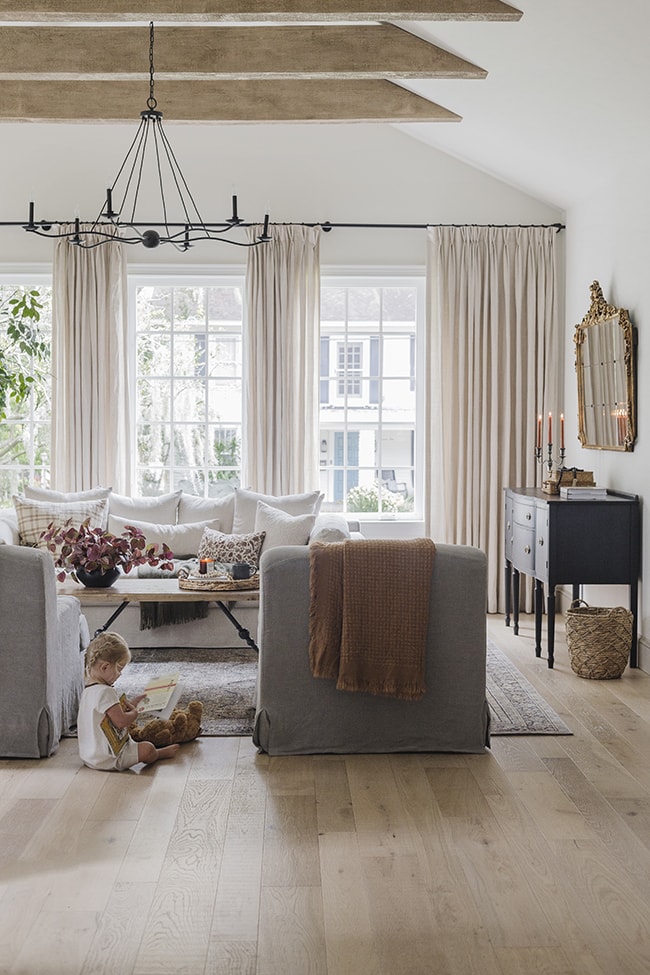 I don't spend a lot of time decorating for fall—it's as simple as lighting a scented candle, switching out vases with seasonal stems and adding a few new pillows and blankets to the rotation (you can find links to this year's finds in my Fall Preview post).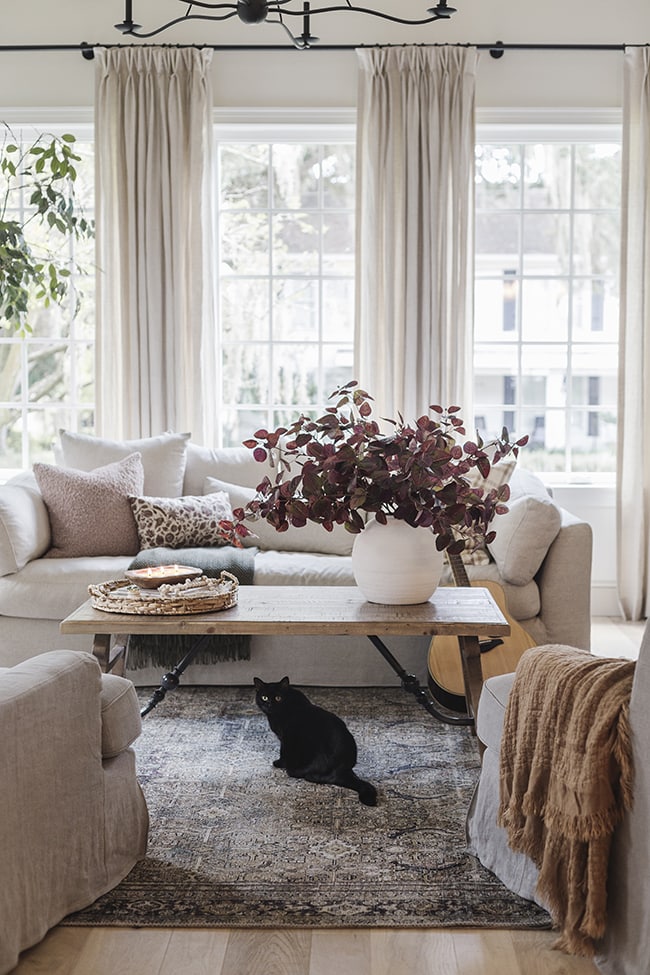 Last month I had the opportunity to shoot several products from Afloral's fall assortment, so I've included a lot of those images in this tour. I figured you might enjoy seeing the rooms styled with a variety of different looks rather than multiple angles of the same scene.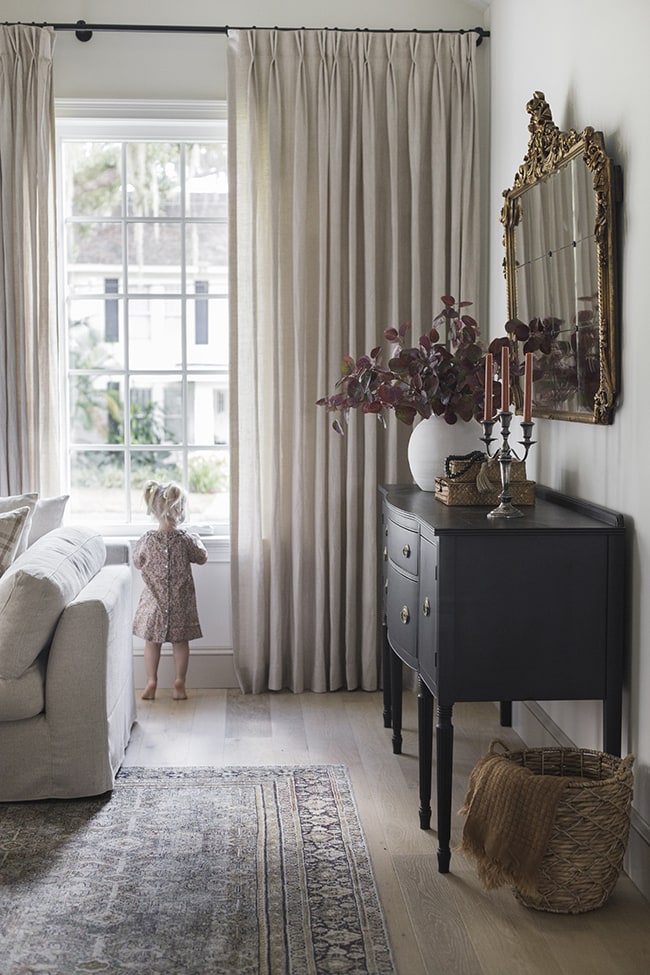 I sure had fun experimenting with different looks! And it was also the perfect excuse to dress Esmé up in her new fall outfits 😉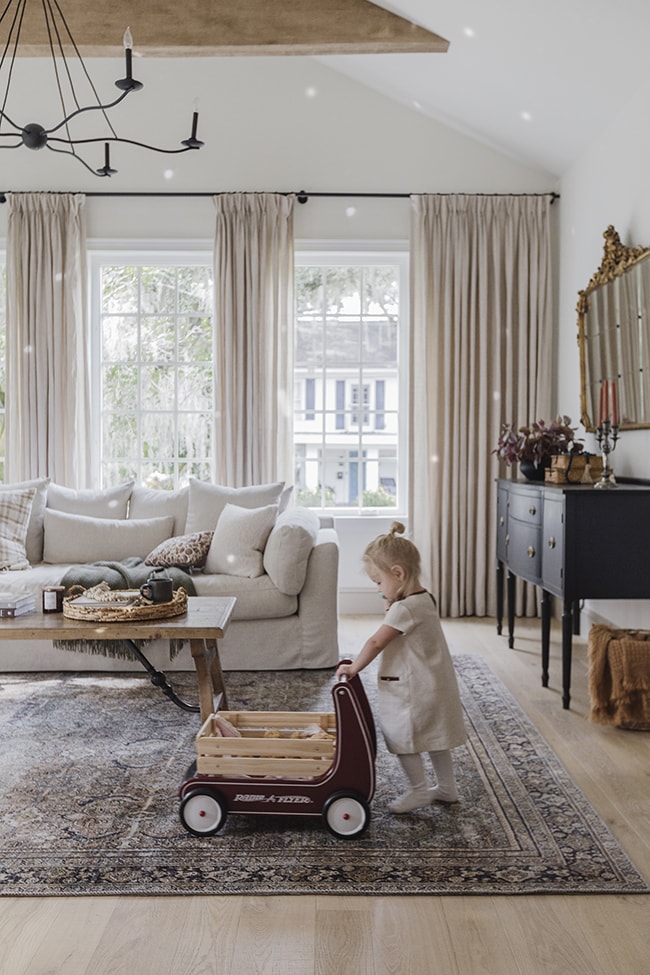 You'll recognize all of these fall stems, pillows and blankets from last week's roundup posts—make sure to check those out if you haven't yet!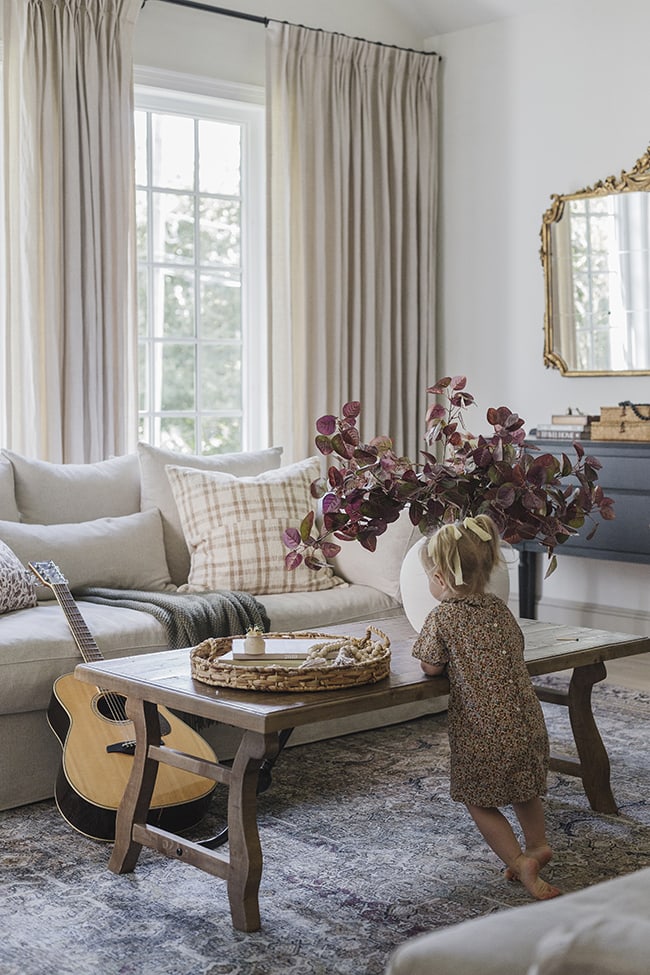 Everything else is linked on my Living Room Sources page (or vintage secondhand).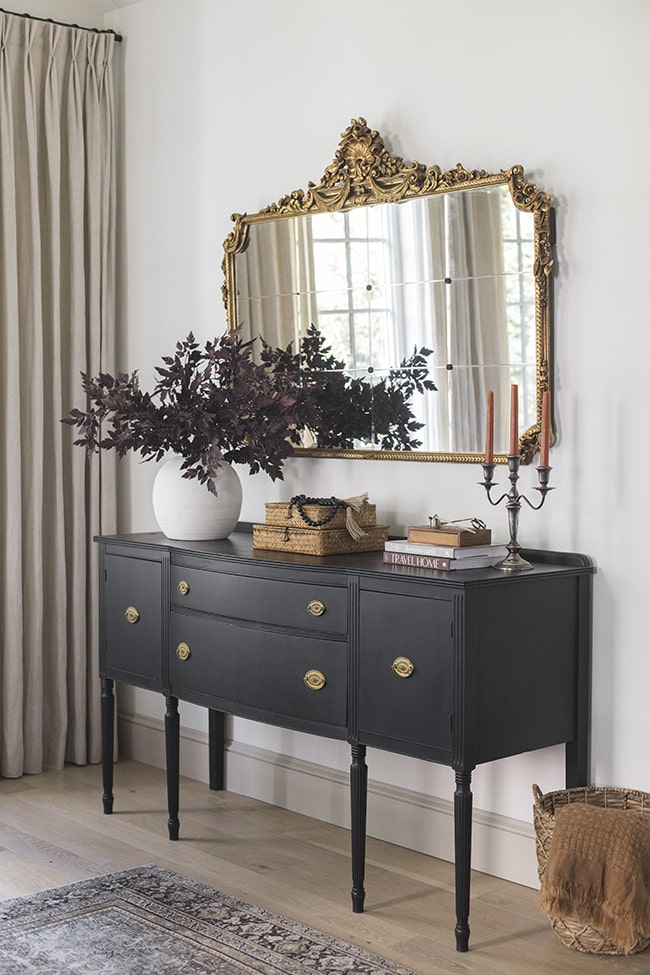 These purple cimicifuga stems are my favorite and they're currently out of stock, but they'll be back soon! I'll make an announcement on Instagram as soon as they're available again.
Did you order an Autumn Harvest candle yet? We're all so thrilled and humbled by the amazing response. Esmé worked really hard on helping mama narrow down the perfect fall scent 😉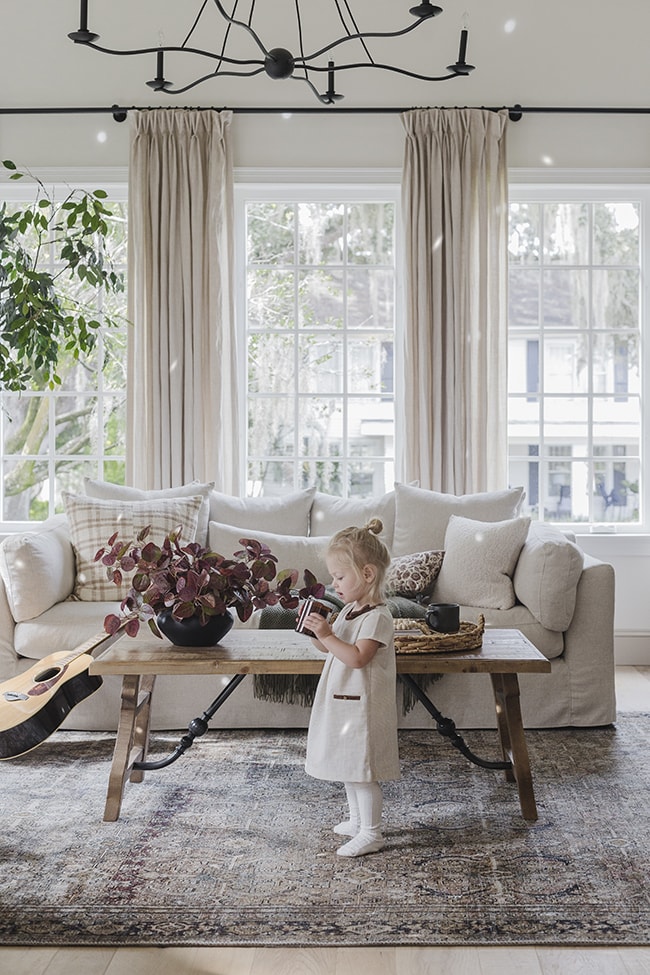 One more for the living room…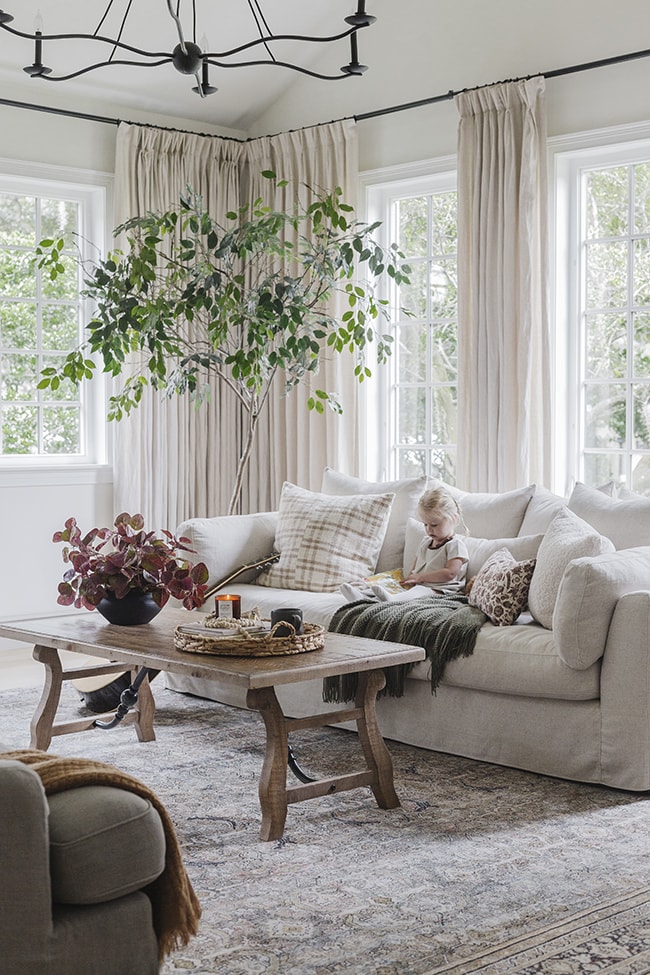 Our dining room sits between the living room and the kitchen.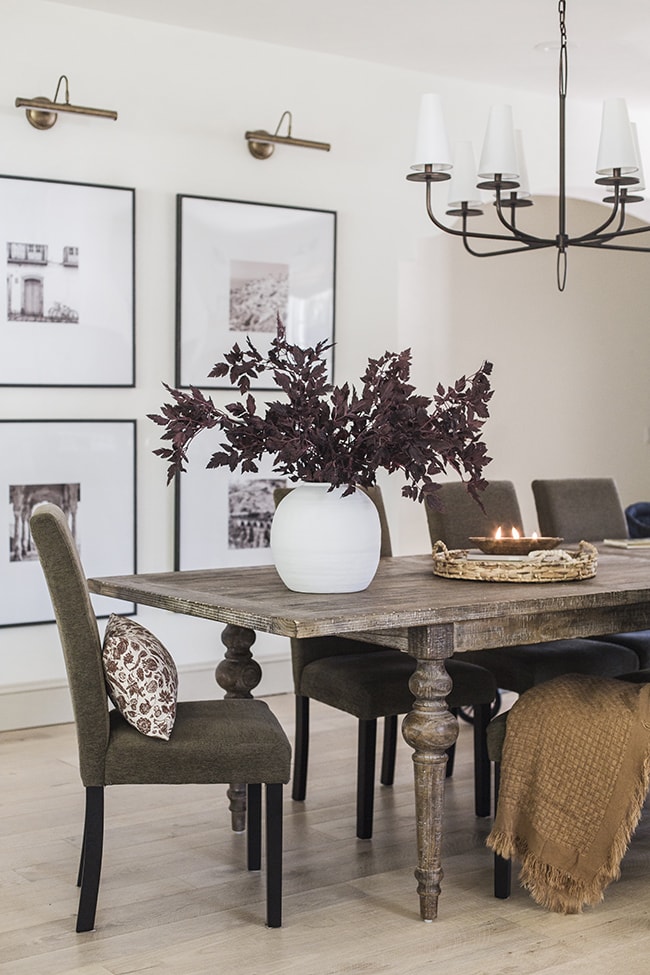 This is little corner is always fun to photograph. Can't go wrong with a cute pillow + blanket + vase + cat. Love the way the cimicifuga stems look next to the floral lumbar pillow.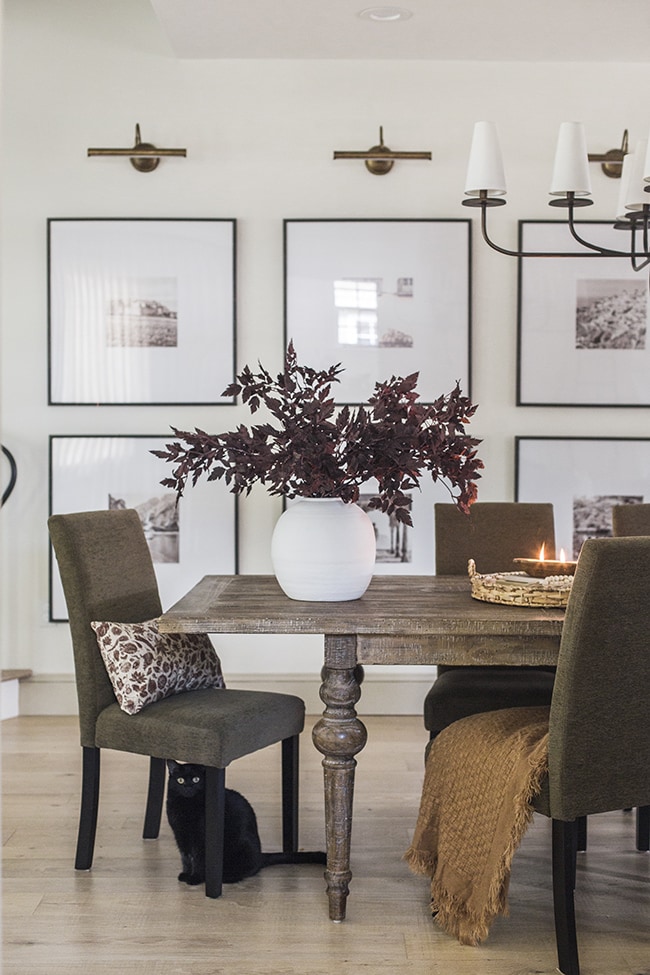 Red maple leaves in Florida? Why not!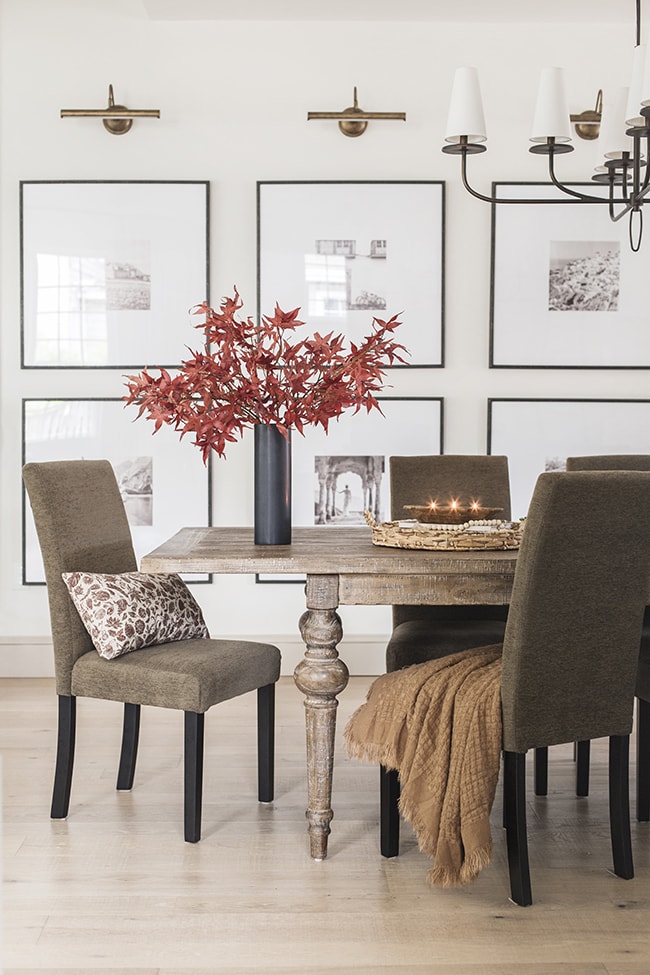 Another with the mustard magnolia leaves. Do you have a favorite look?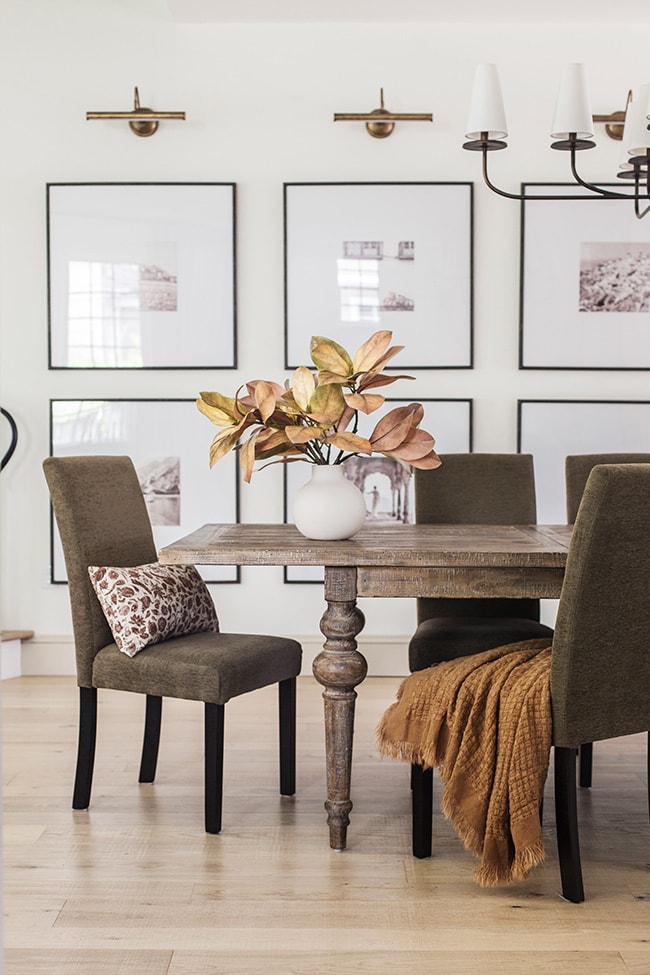 I very rarely post photos of this angle, but I'm digging this view.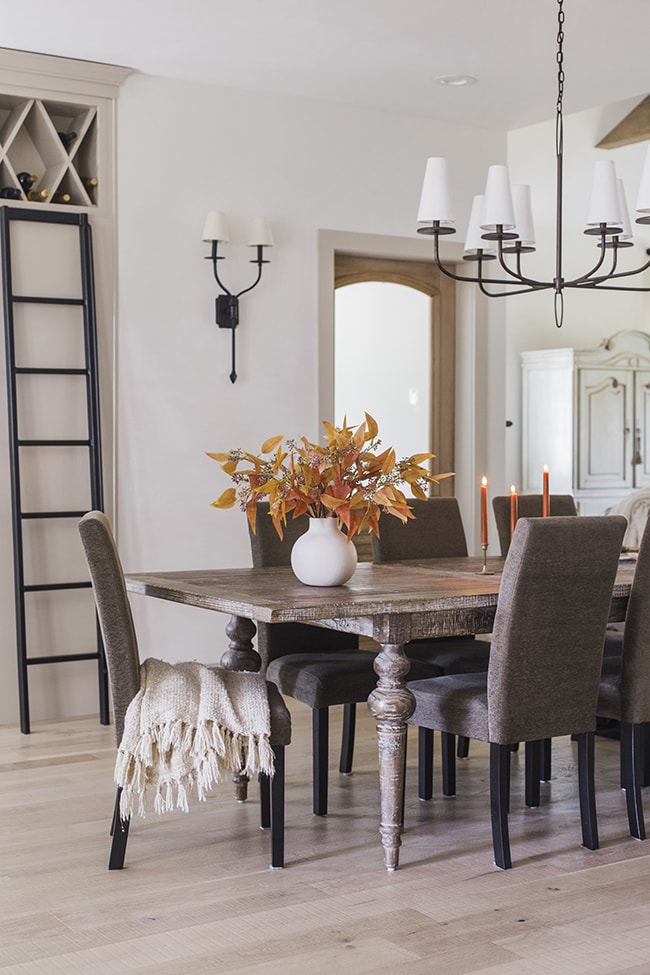 Of course the cat had to get in on the photoshoot.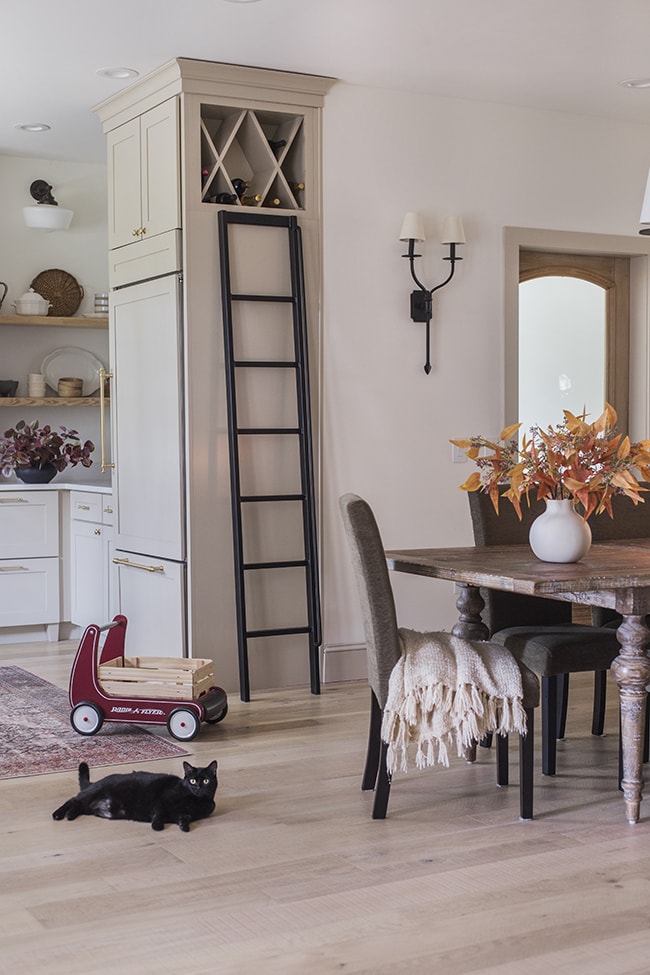 You can find links to sources for our Dining Room here.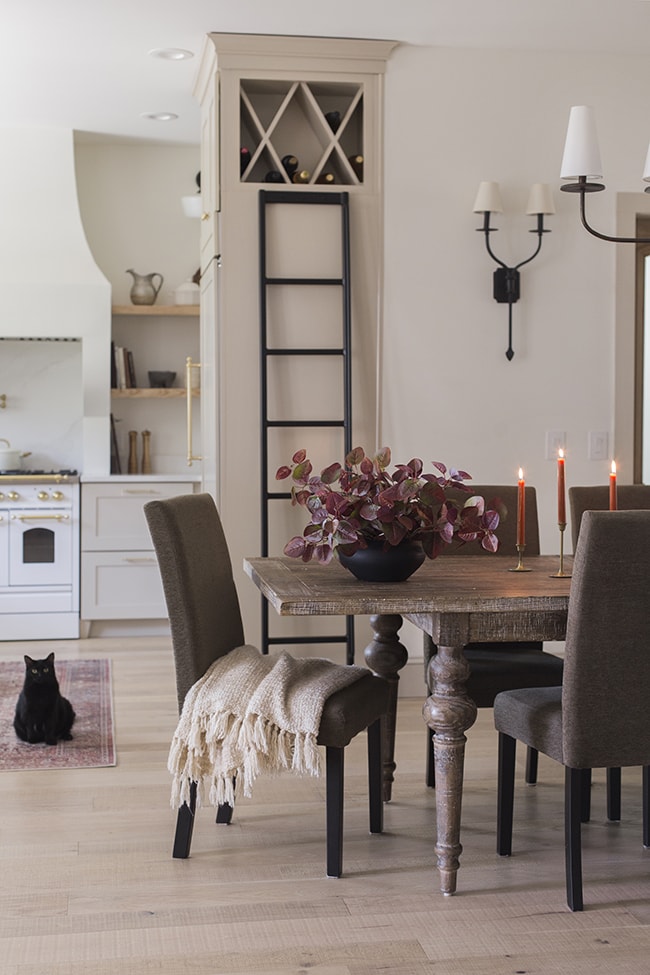 One more I'll add in—this is our front door which opens right into the living room/dining room area.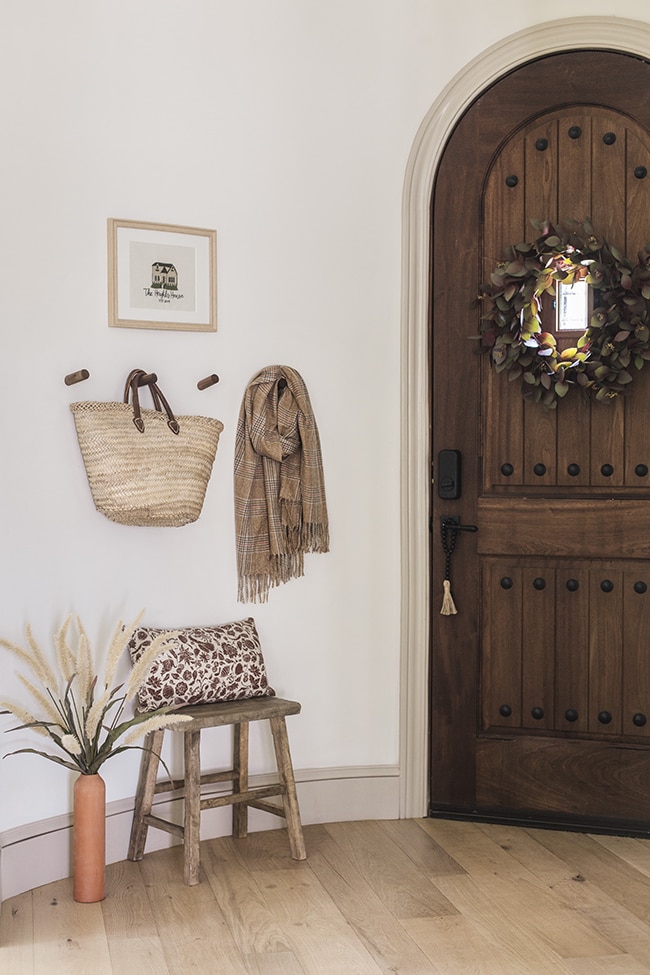 Well friends, that wraps up Part 1 of our Fall Home Tour…
I have a many more photos that I couldn't fit in this post but I'll be sharing them over the coming weeks on my Instagram—make sure you're following me there for more fall inspo!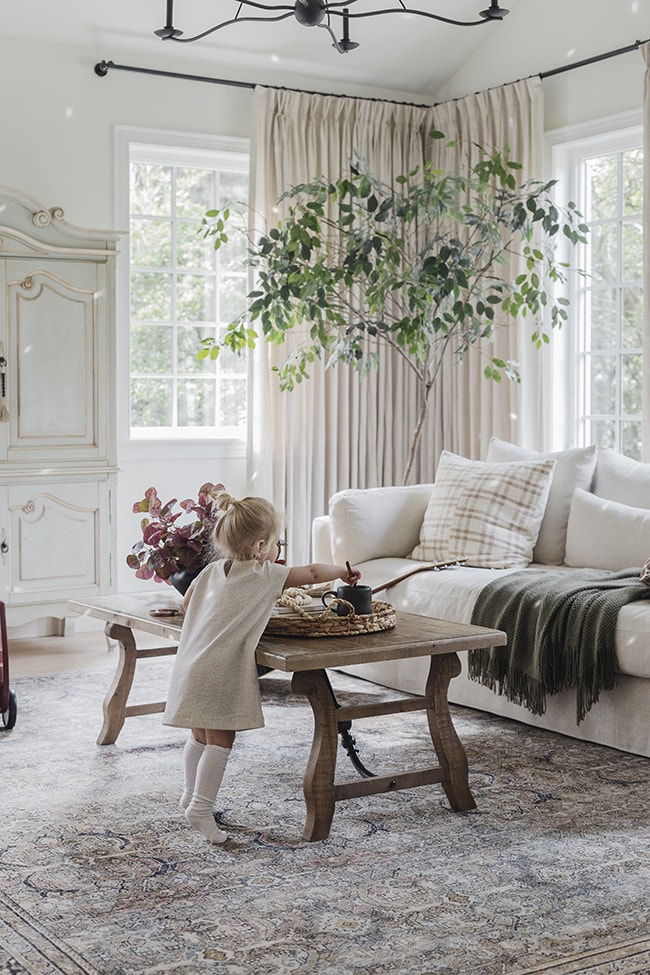 Stay tuned for our kitchen, bedroom, playroom and bathroom tour coming next week.