It has been far too long since a general life/house/baby update, and we're sharing it all today on the vlog! Watch below:
We booked our babymoon in the Grand Cayman months ago when we were sure we'd be all settled into the new house… of course that didn't work out, and it actually ended up pretty poorly timed with so much going on at both houses that we couldn't be there to oversee. But that didn't stop us from fully enjoying the last hoorah before we become a family of 3…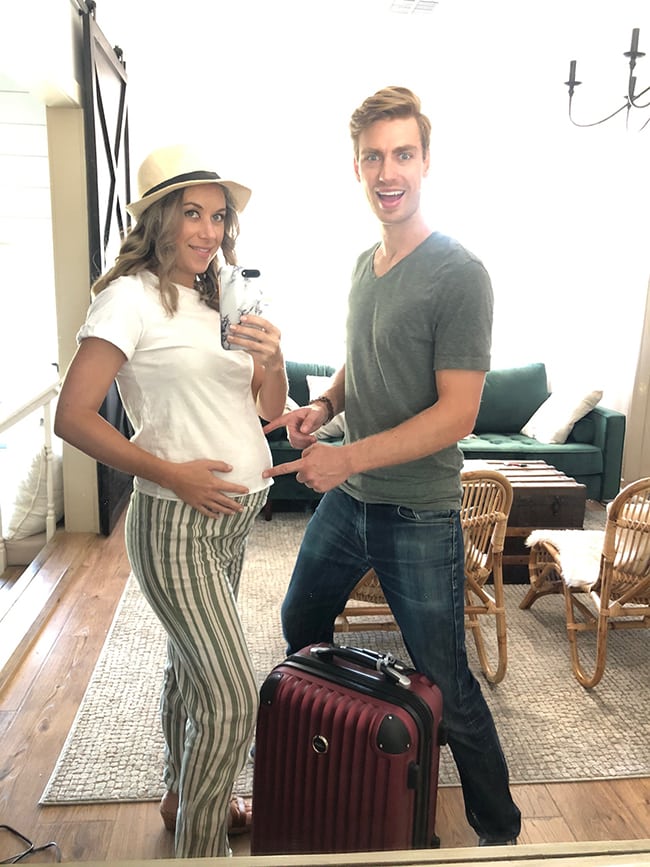 Pin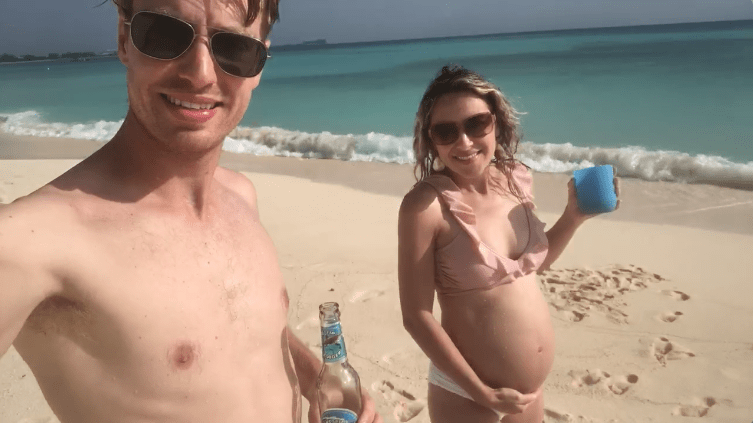 Pin
We snorkeled with sea turtles and swam with stingrays, long walks and naps on the beach and fancy sunset dinners. It was filled with special moments and I'm so glad we took the time to escape normal life for eight days and collect these memories.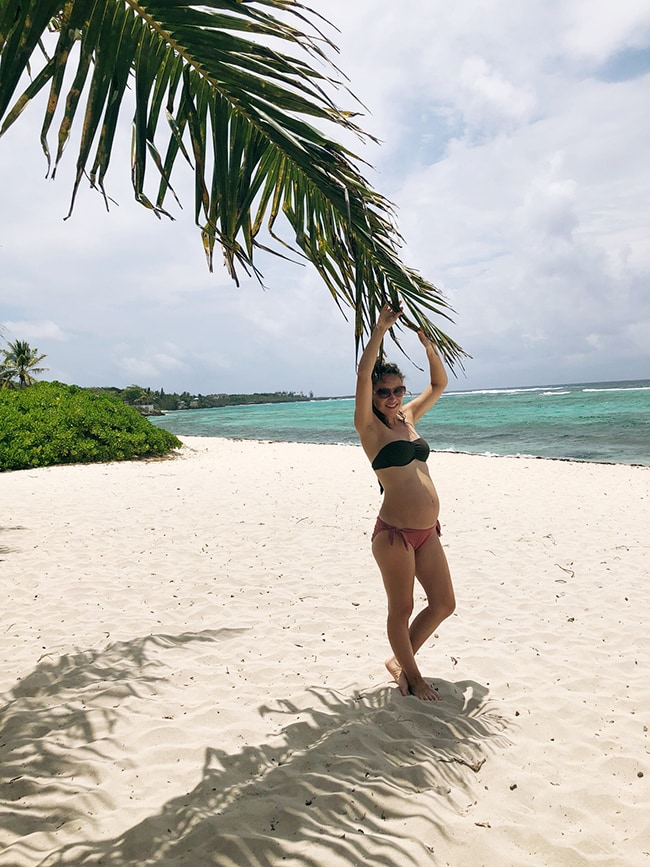 Pin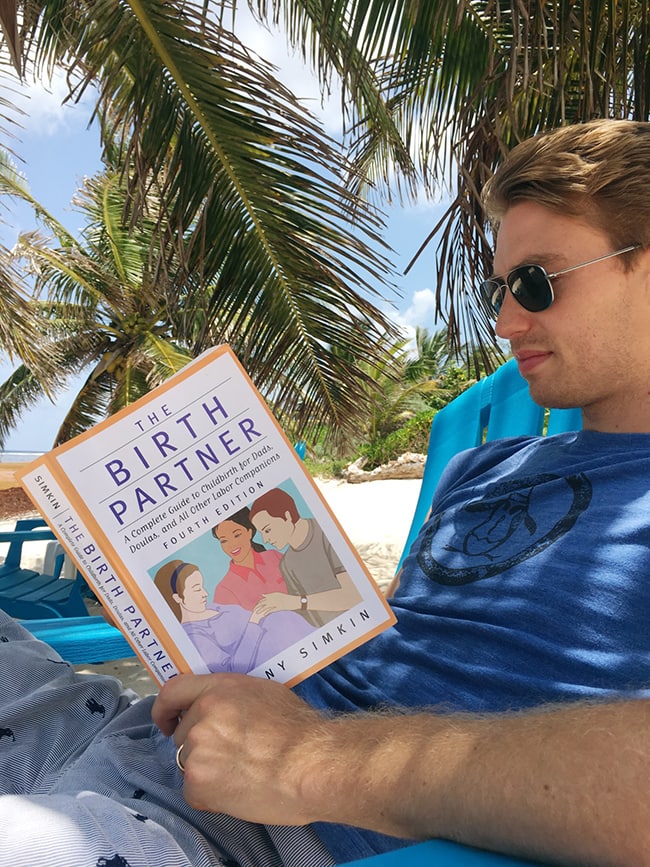 Pin
This week marks my third trimester, and I'm really starting to feel pregnant now. Walking up steps and lifting/bending have become a bit of a challenge, and my days of strenuous DIYing are on hold. I'm coming to the realization that we won't have the Riverside Retreat ready to rent AND the Heights House fully situated before baby arrives—even if we were both functioning at full capacity.
Nevertheless, I've been planning and scheduling upcoming projects at the Riverside Retreat, including the bathroom which is under construction this very second. Our handyman began demolition while we were on our babymoon, completely gutting it and opening a wall to the master bedroom, where we'll be adding a second (tiny) bathroom and closet.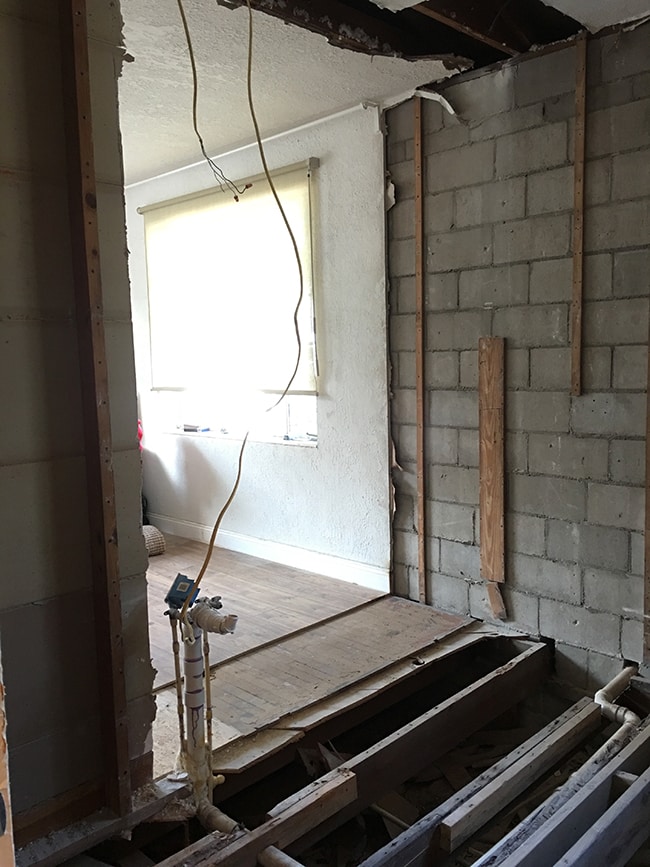 Pin
Same angle from before we left: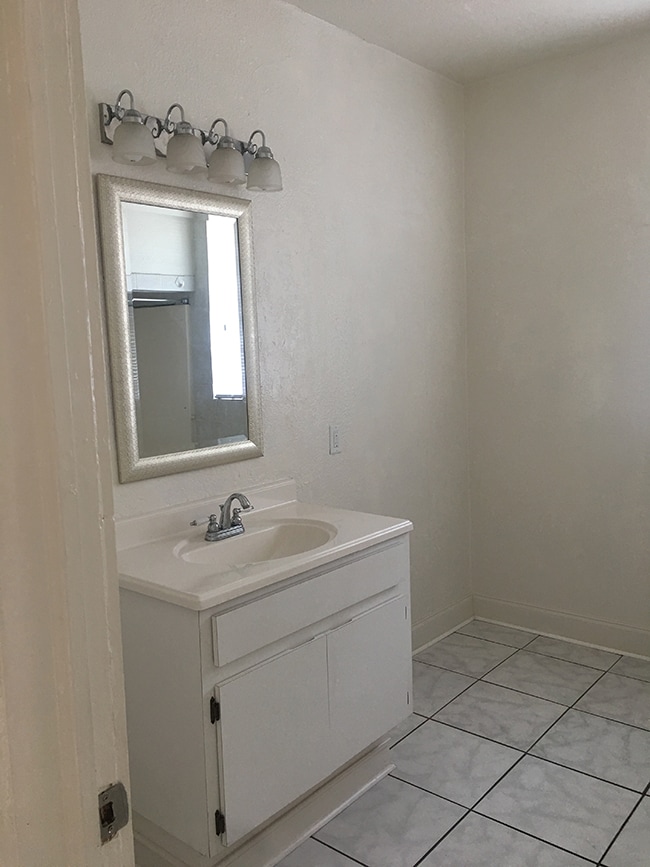 Pin
Demolition took longer than expected, made worse by the fact that many of the joists were rotted and had to be replaced (not surprised) and a concrete post poured to keep the corner of the shower from caving in.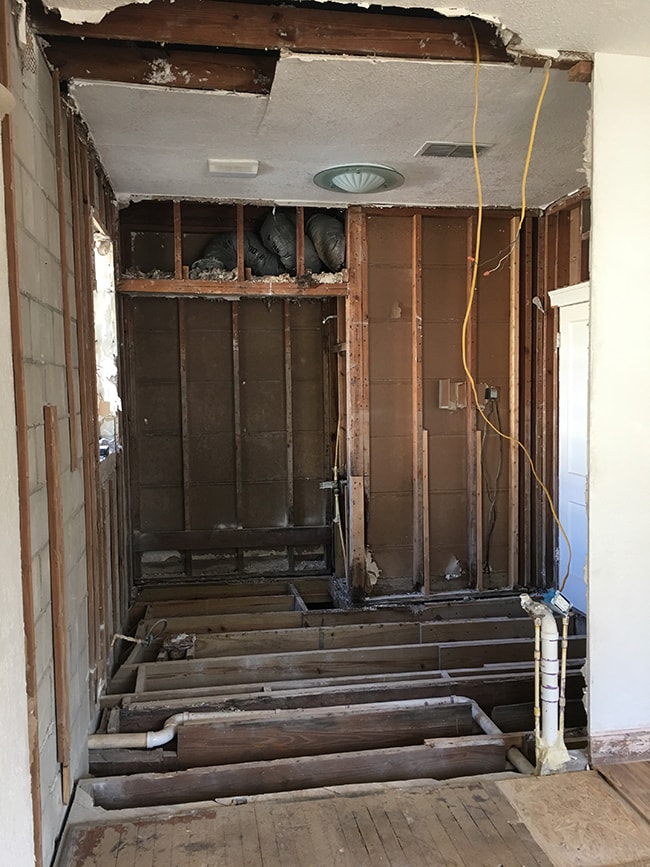 Pin
We also found the original 50's cast iron plumbing, which we'll likely need to replace. I'll share more details + photos in another post soon (hopefully next week!) along with my design/floor plans for converting this bathroom into two.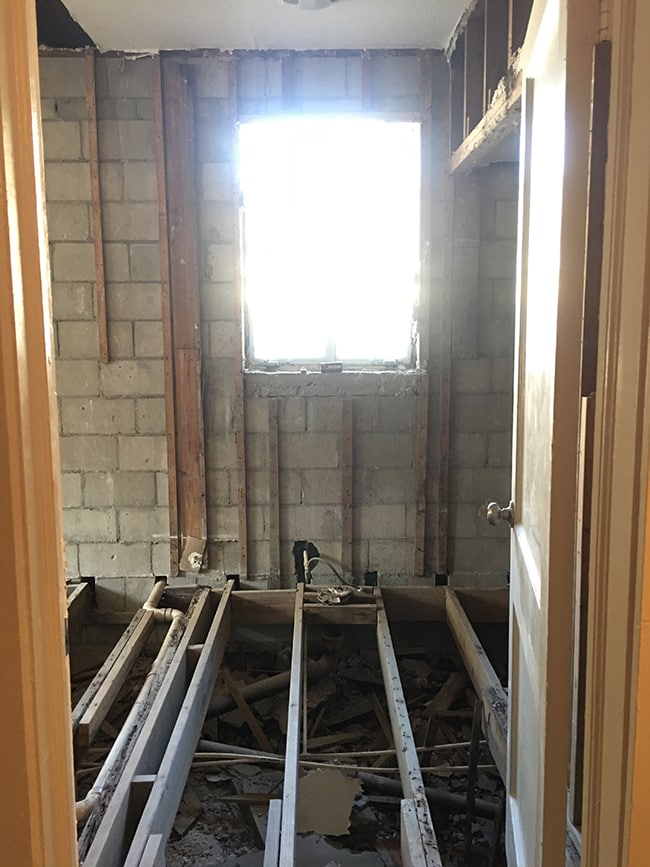 Pin
The Heights House was supposed to be move-in ready by the time we returned from our trip… but in keeping with the series of setbacks that has been 2019, it was NOT ready and we were relegated to sleep in a bathroom-less, torn apart house (our contractor left all the doors open so everything including our sheets and dishes were covered in dust). And I'm at the have-to-pee-every-2-hour stage of pregnancy so repeatedly fumbling my way through a dark house search of a pee bucket was not how I thought I'd spend my first night back.
But it's all just a distant memory now… because we're IN THE NEW HOUSE!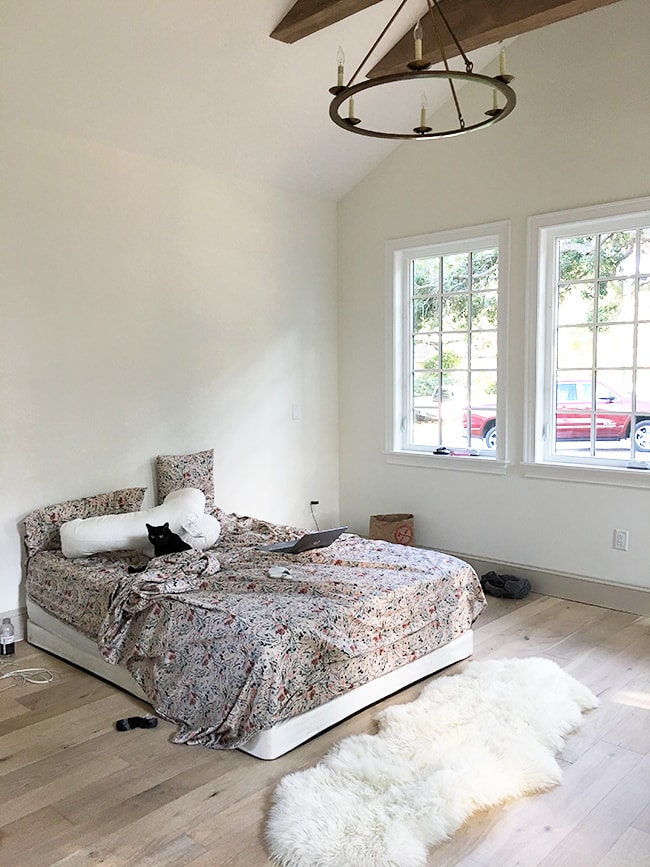 Pin
We packed a truckload with just the essentials and finally settled in around midnight on Monday—certainly a Memorial day to remember! There are painters and AC guys and electricians coming in and out as I type this on our mattress on the floor, as there's still a handful of finishing touches to complete.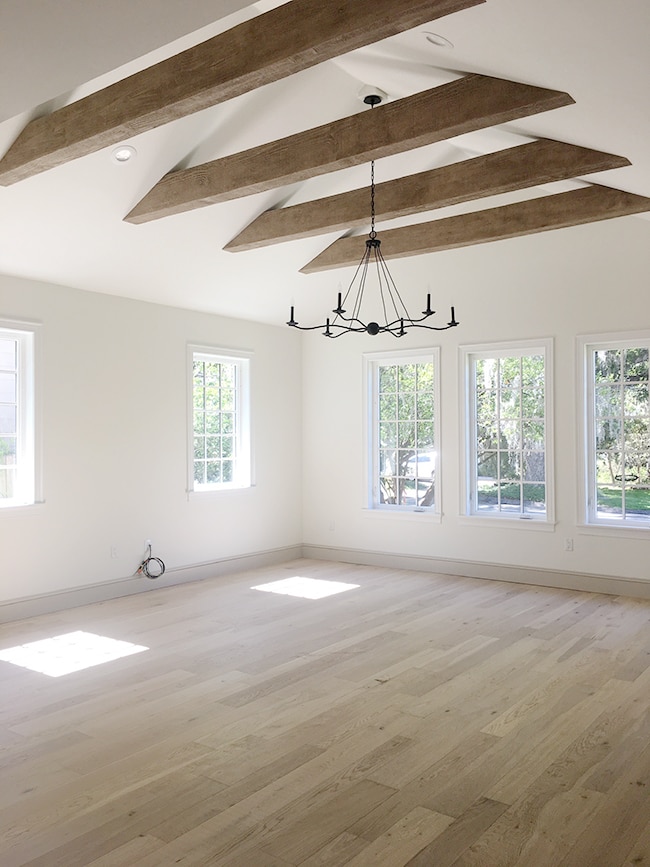 Pin
We have no furniture apart from our bed (everything is staying at the Riverside Retreat) and it will be a slow process to furnish and finish this house over time—I'm guessing at least a year. This is not another temporary home for us, so we want to take our time and fill it with things we love.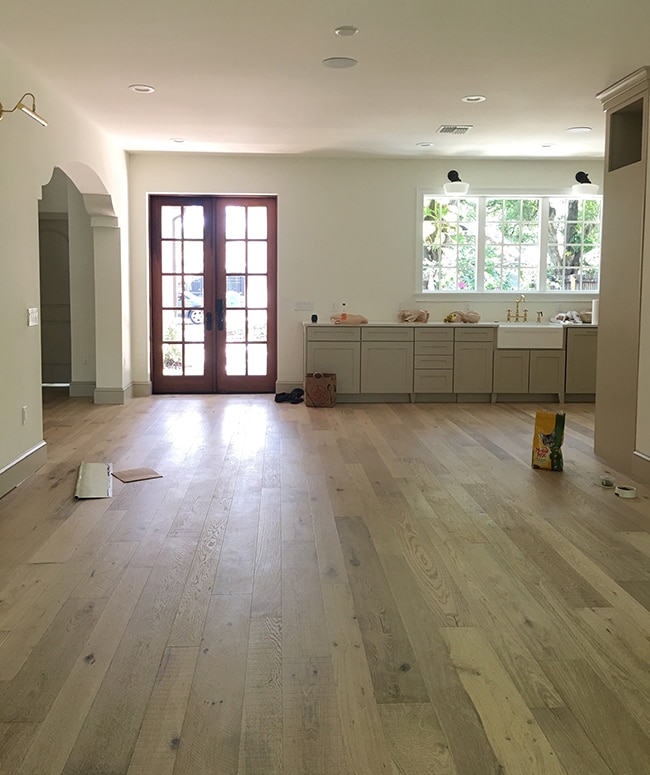 Pin
I'll be sharing a complete move-in day tour on the blog next week, so you definitely won't want to miss that! I also have all the details on our faux wood beams coming soon (hopefully this week) and more updates on the Riverside Retreat bathrooms as they progress.
I'd like to think that these last few months are as hectic as it will get, but somehow I don't think life slows down once you become parents 😉 I'll just enjoy the short bursts of sleep I get now, and remind myself to appreciate how far we've come in a year!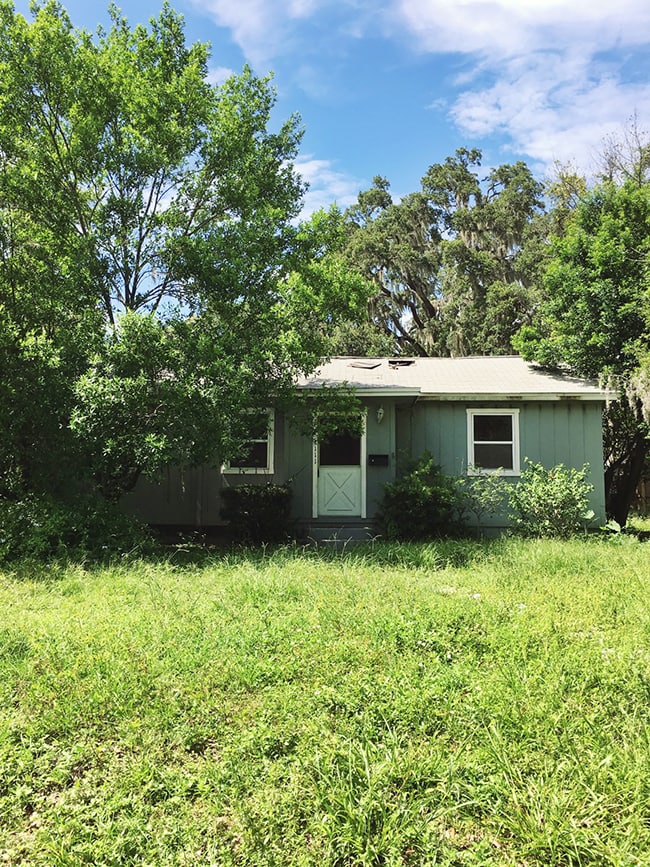 Pin
Pin
Lots more on the way,