Sharing Part 2 of our Backyard Makeover today—the dining area! (Check out Part 1 here in case you missed it).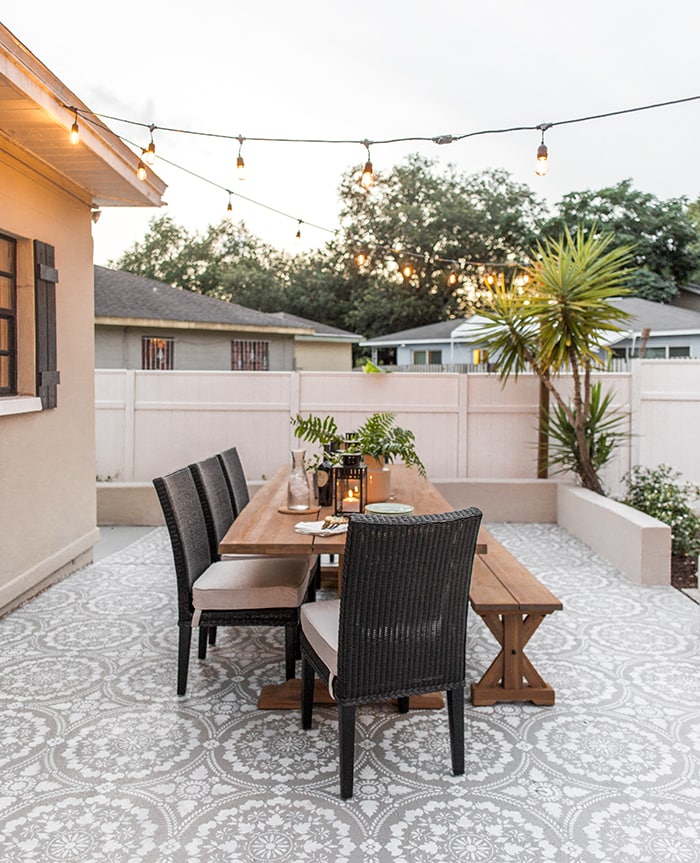 Pin
Year-round outdoor living is a part of life here in Florida (one of the many reasons we relocated) and an al fresco dining space is a must have for entertaining. So when Lloyd Flanders invited me to join their #styleyoursummer event and design an outdoor oasis using their furniture, I couldn't pass up the opportunity!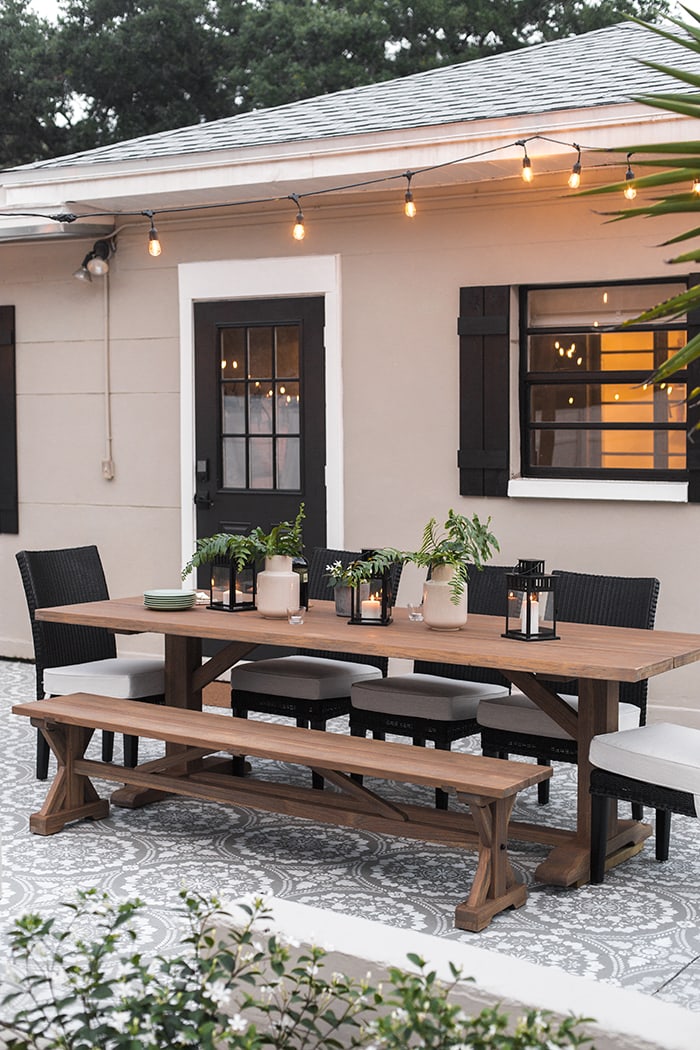 Pin
I spent a few days browsing through their catalog, and came up with my plan for an 'Al Fresco Garden Café' themed space…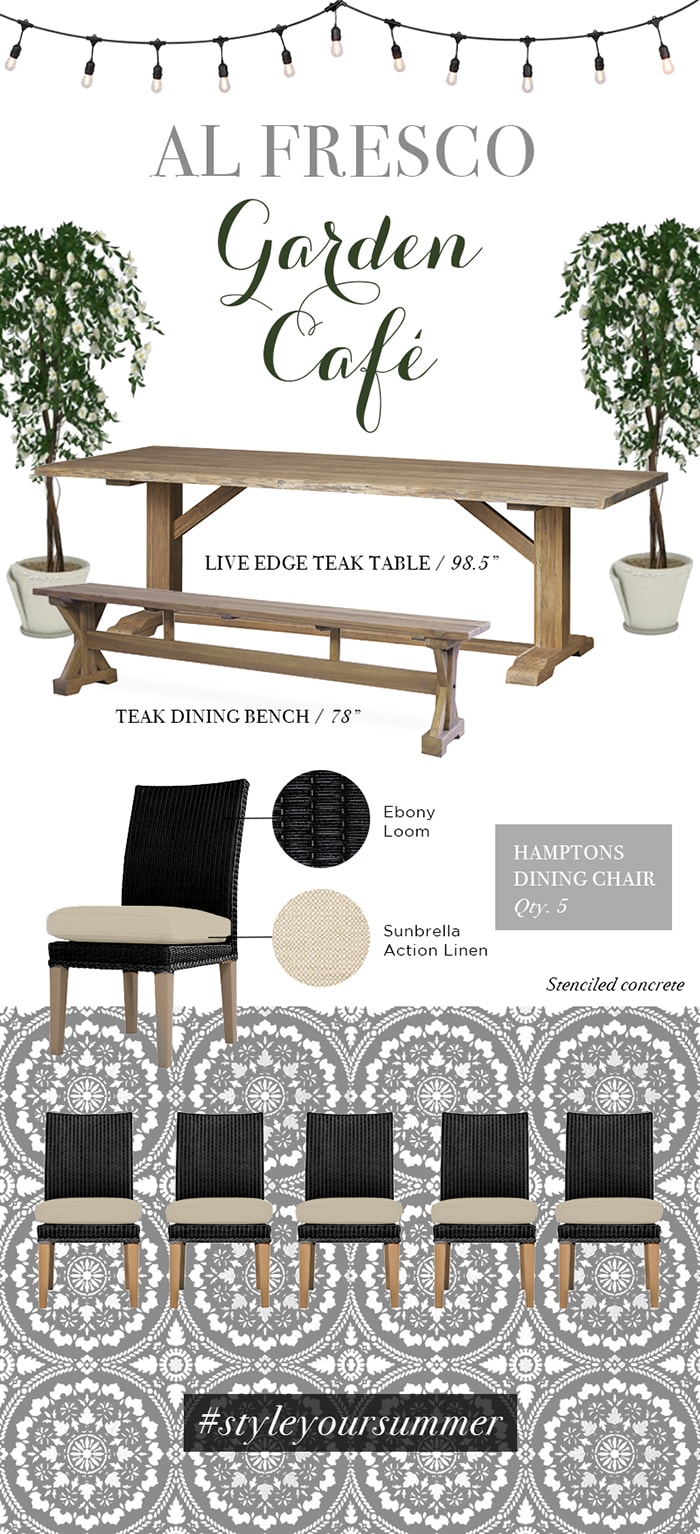 Pin
The centerpiece of the whole design is the gorgeous live edge teak table…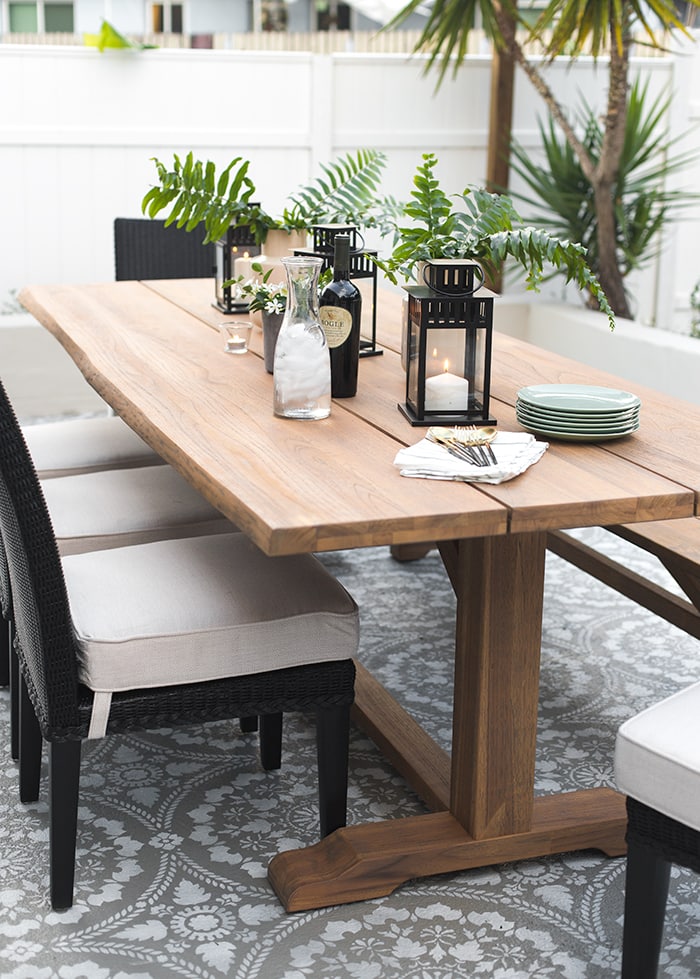 Pin
It's pretty enough to be used inside, but the solid teak wood is meant to stay outdoors and will naturally antique and take on more gray coloring over time. And that live edge detail—so good.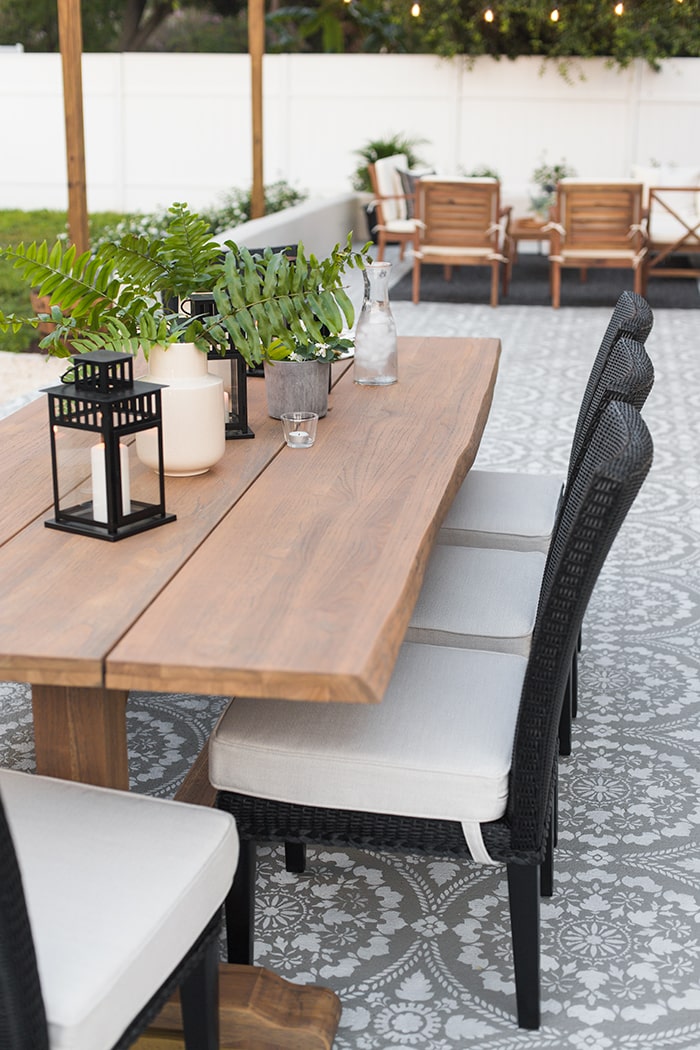 Pin
Rather than a full set of matching chairs, I thought it'd be fun to switch it up and use their matching teak bench on one side (this can also accommodate more people, specifically children, since there will be lots of families staying here!)
Pin
Lloyd Flanders has a huge selection of dining chair options, and I wanted something with a slender profile (to allow for more seating) in a wicker material to offset the wood table set.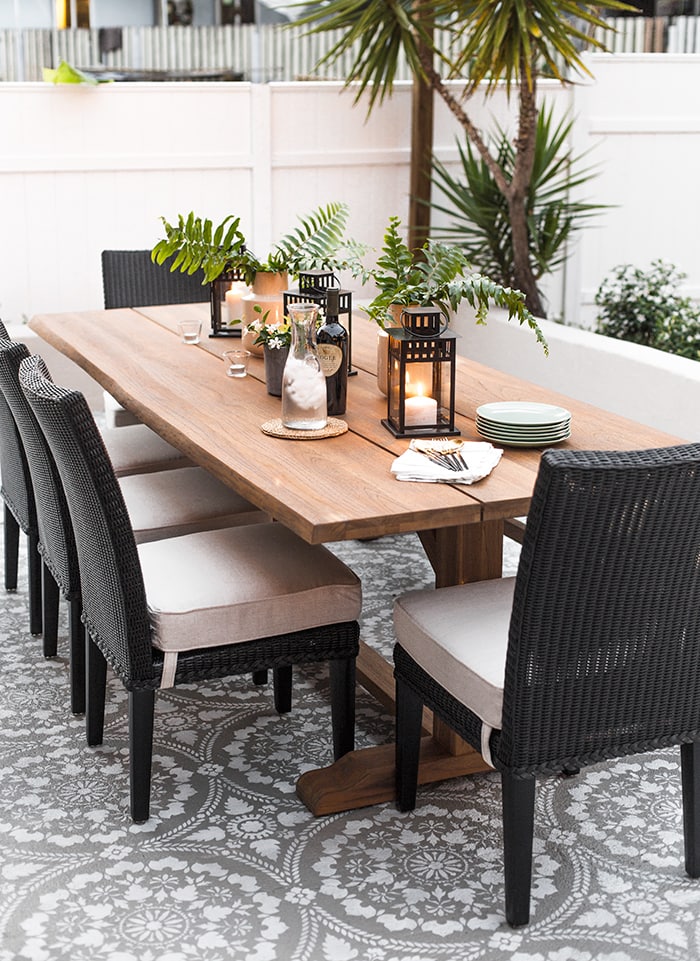 Pin
I landed on the Hamptons armless dining chair, which is available in 20 shades of wicker and hundreds of fabric options (you can even use your own fabric!)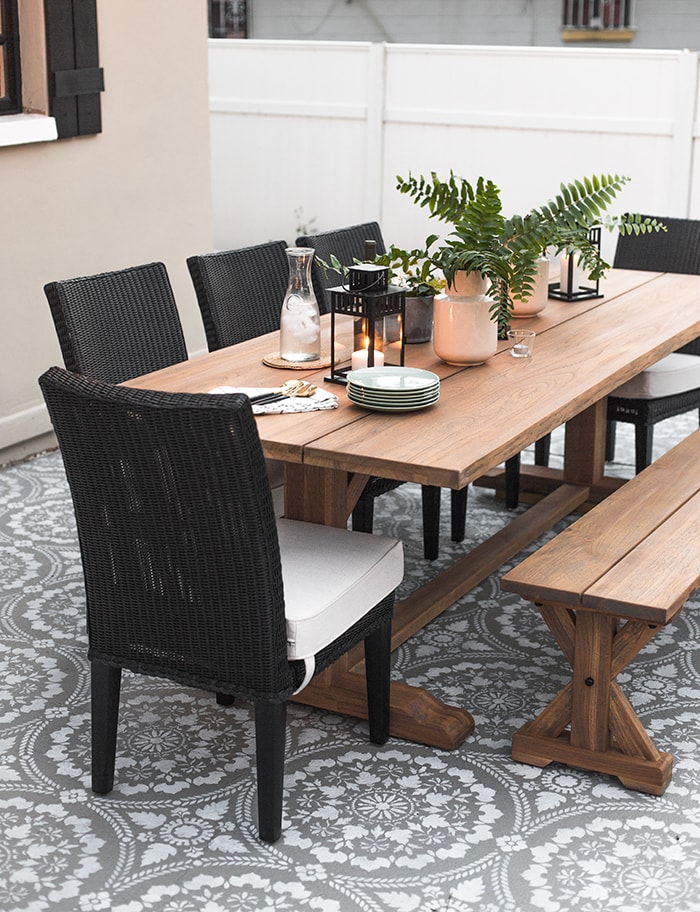 Pin
The 'ebony' wicker option was the way to go, providing a nice contrast from the white/gray/woods and tying in with all the other black accents in the yard.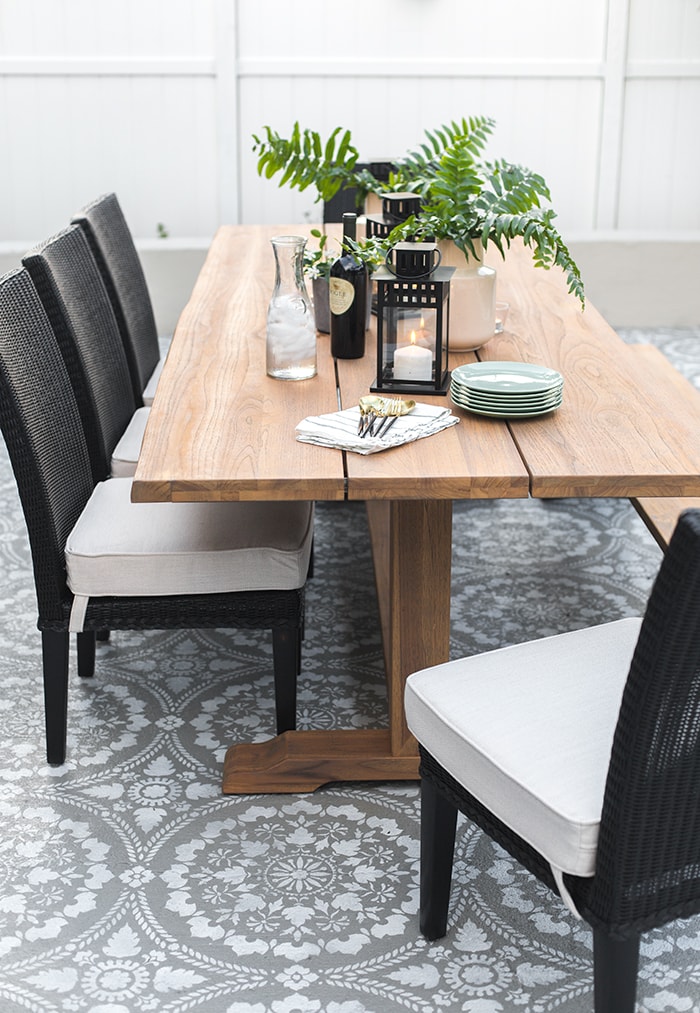 Pin
I wanted a fabric that was durable, water resistant, and woven to repel dirt and stains. Sunbrella's Action Linen seemed like a good bet, and I'm very happy with my choice! It has rained a few times since the chairs were brought out, and the water just pools on top and wipes right off. The covers are also removable which makes them easy to wash. You can browse their full line of fabrics here.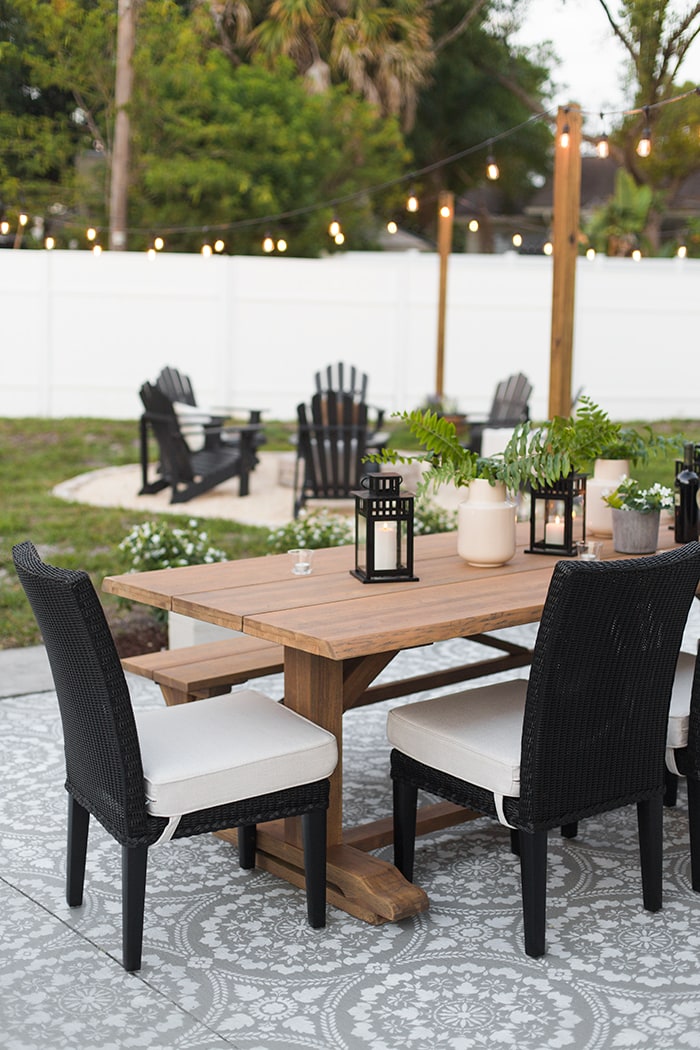 Pin
Lloyd Flanders is available for purchase at local retailers, and I've also seen it sold at a few stores online. It definitely falls into the high end, high quality category—worth taking a look if you're in the market for outdoor pieces that will last!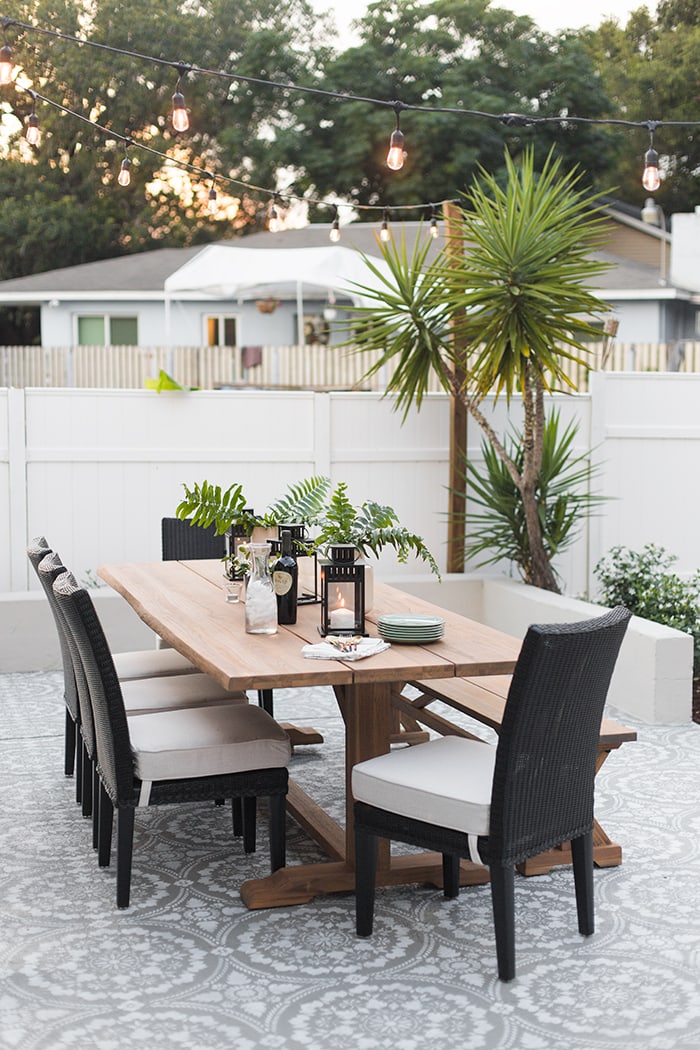 Pin
I'm a little jealous this furniture will be kept at the Riverside Retreat instead of our own house! I think anyone who stays here is going to have a hard time leaving this patio 😉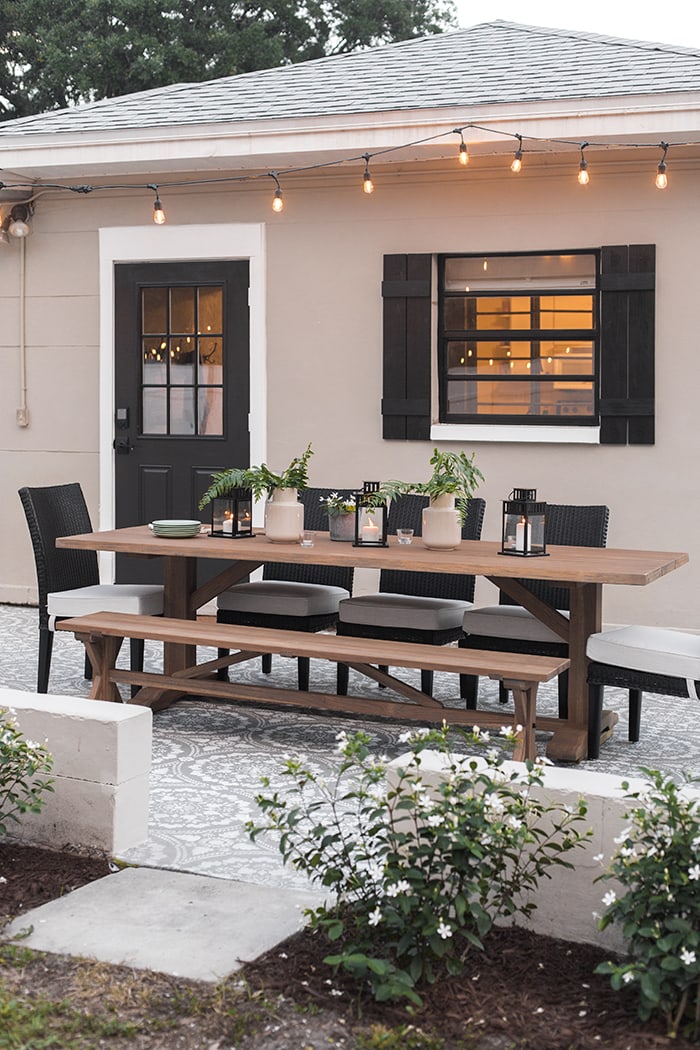 Pin
We're actually thinking about moving everything over to our new patio to enjoy it for a few months until the Riverside Retreat is finished and ready for renters. There are gatherings to be had and we can't let this go to waste all summer!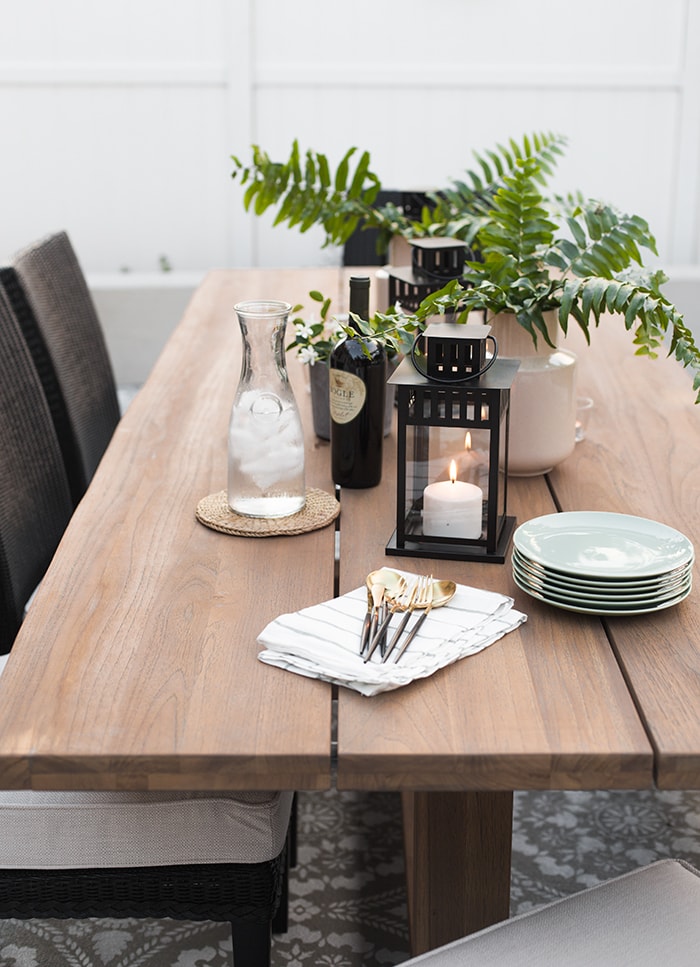 Pin
At the time this post is published, we'll be enjoying the last few days of our babymoon in Grand Cayman before heading back home to start the fun process of moving in to the Heights House. Demolition on the bathroom in the Riverside Retreat is also in full swing, and we've got a lot to catch up on when we return next week. Keep your eyes peeled for an update blog post and vlog soon!