If only every weekend at the cottage flip could be like last weekend… the kind where you show up with a paintbrush, get to experiment with all kinds of new vintage furniture products, and leave with the clawfoot tub of your dreams, without any way to mess it up or break something, all in one afternoon. I even got to head home a day early so I could enjoy a lazy Sunday in bed.
If flipping houses was always this easy, we'd all be doing it, right?
Nevertheless, I have Maison Blanche to thank for my favorite DIY project yet, and today I get to reveal my beautiful new tub…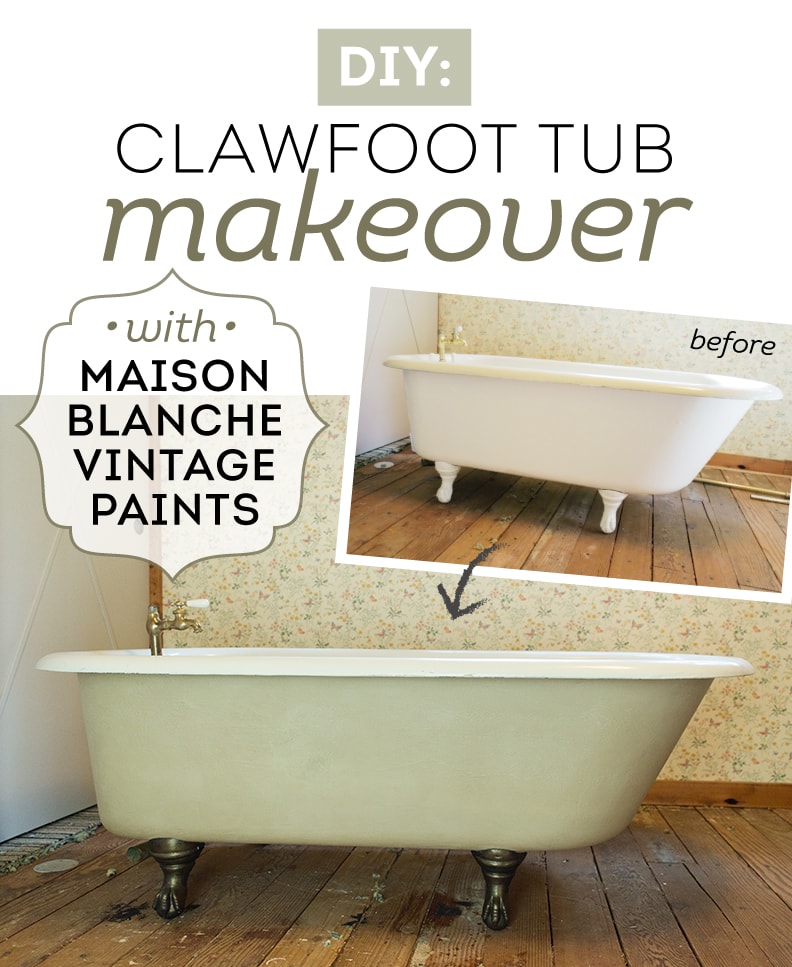 Pin
Complete with a video tutorial, walking you through each step:
The video covers everything in depth, but I've also included a written tutorial below!
This is actually my second tub makeover—remember this one?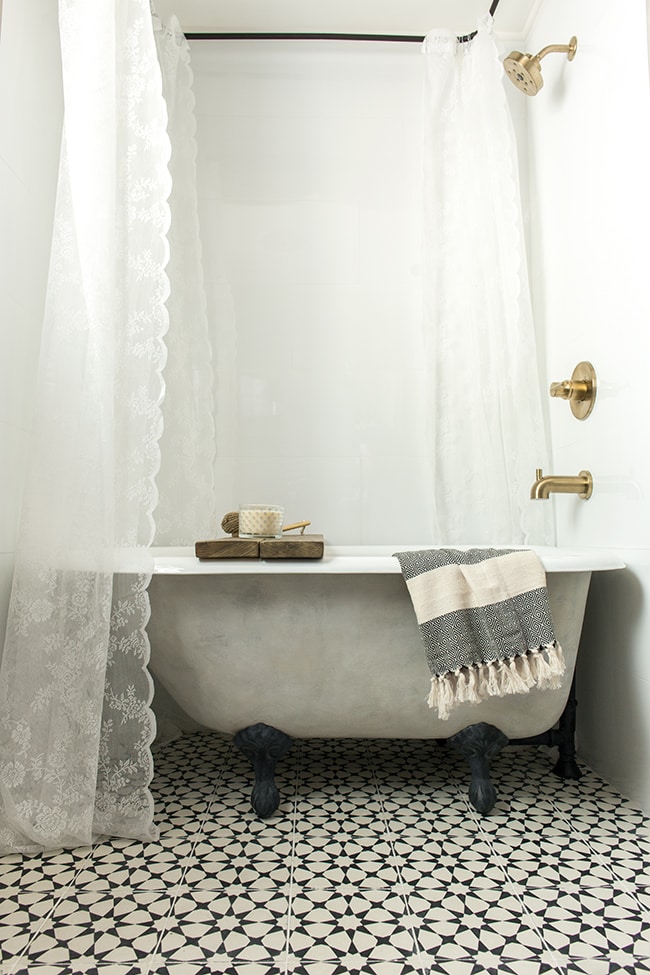 Pin
That tub solidified my love/obsession with painted clawfoots, so I jumped for joy when I found another plain jane in the upstairs bathroom, just begging for some personality: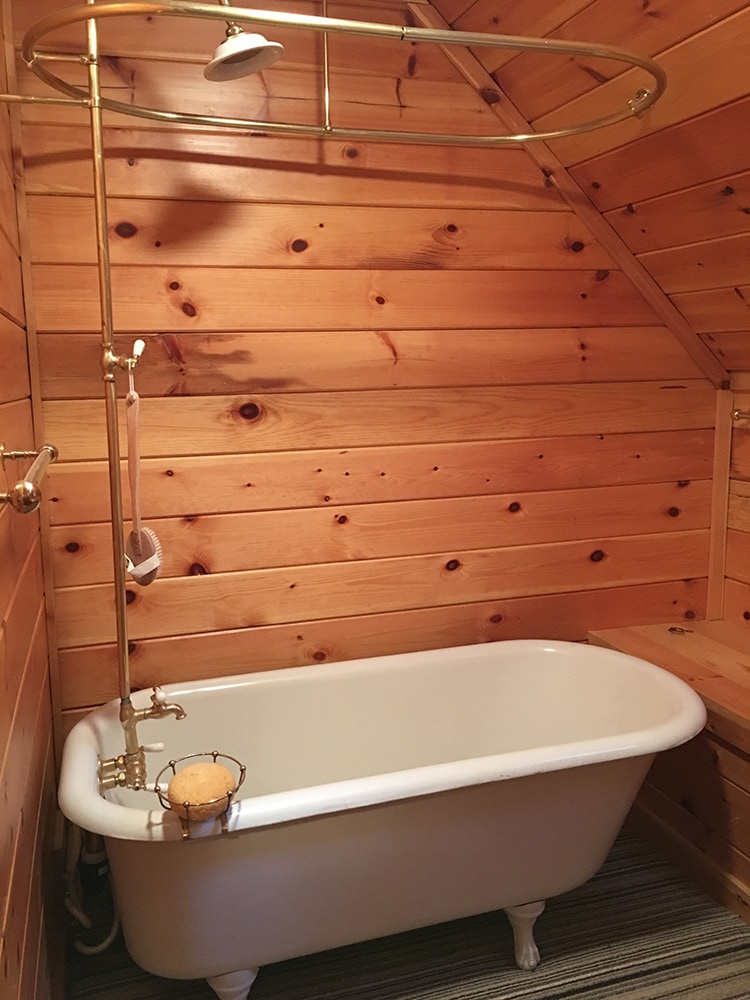 Pin
After aging the brass hardware last week, it was time for the tub to get its own makeover!
I had used Maison Blanche Paint Company products on my first tub and it was unlike any paint I'd tried before, so there was no hesitation to use them again this time around.
First I had to decide on a color…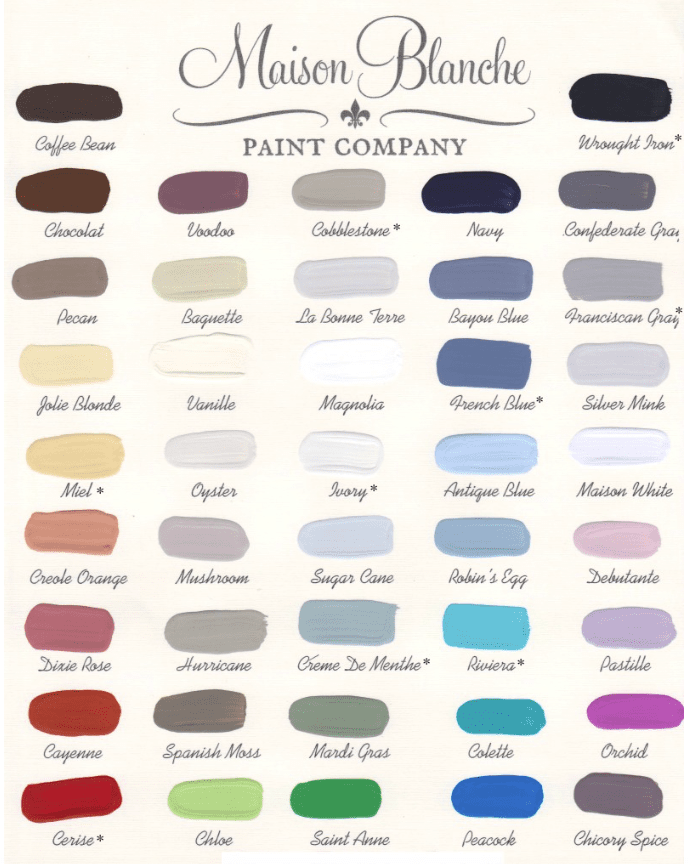 Pin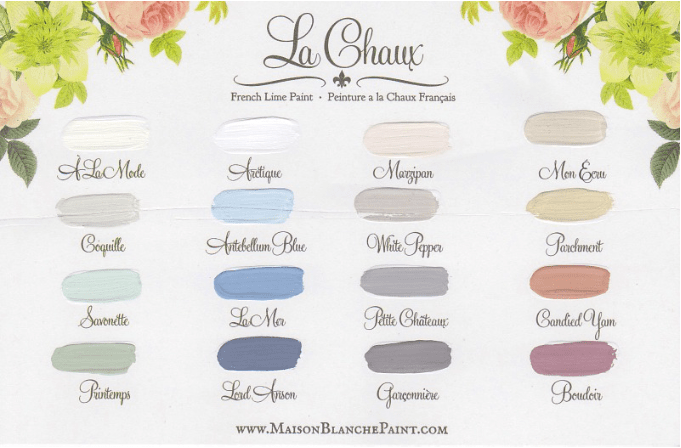 Pin
Last time around I used a mix of Vanille, White Pepper, and white lime wax. This time I wanted to try something new, so they sent me a bunch of goodies to experiment with…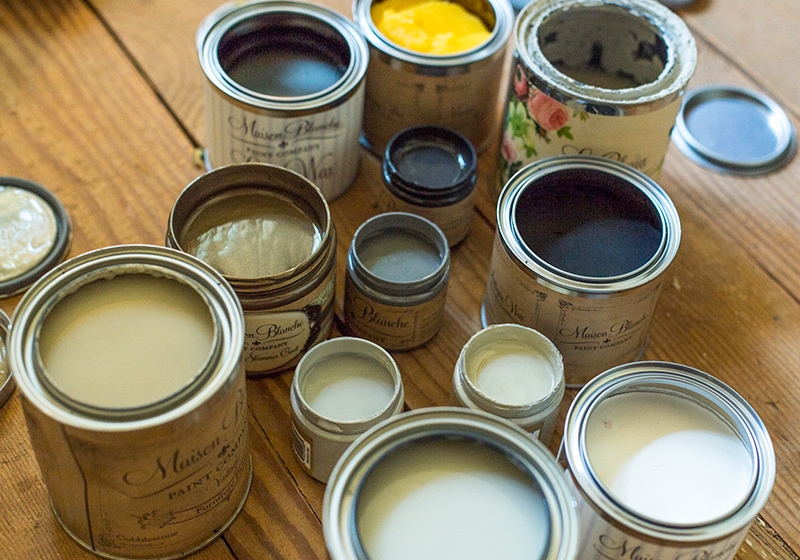 Pin
In the end I narrowed it down to a handful of colors and waxes, and grabbed some brushes to get the party started.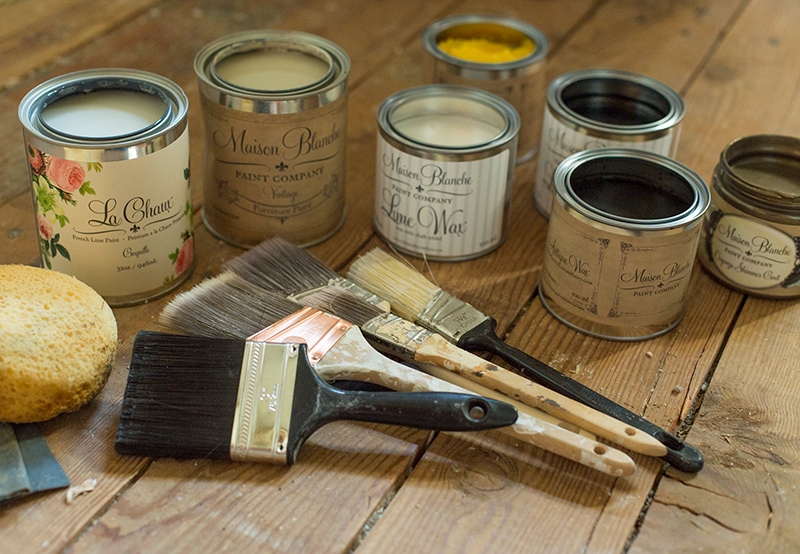 Pin
I wanted a warmer look for this bathroom and was leaning towards Cobblestone based off the color chart, so I tested that shade out first. The paint is thick, almost mud-like, which is characteristic of the unique chalk-based formula: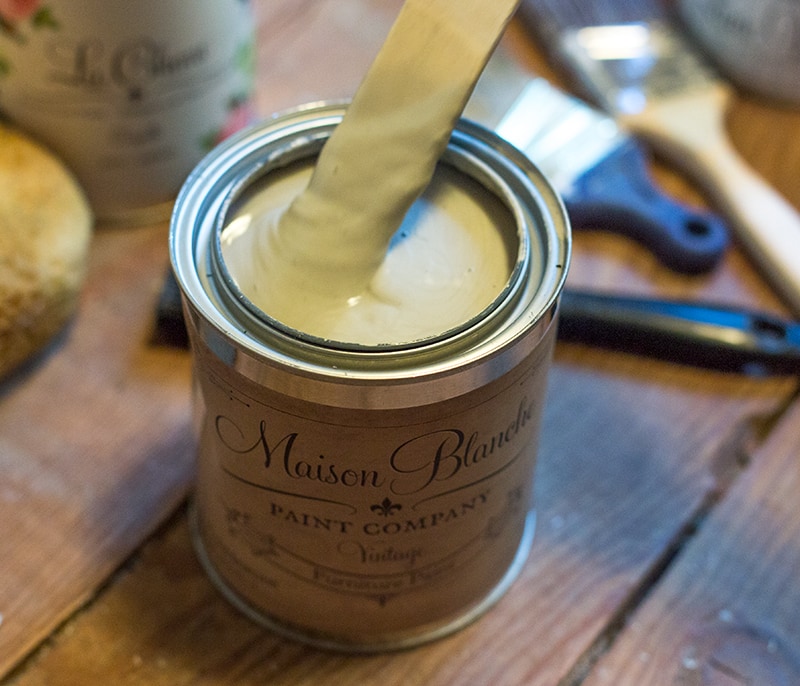 Pin
Just to be sure, I swiped on a few more neutral shades: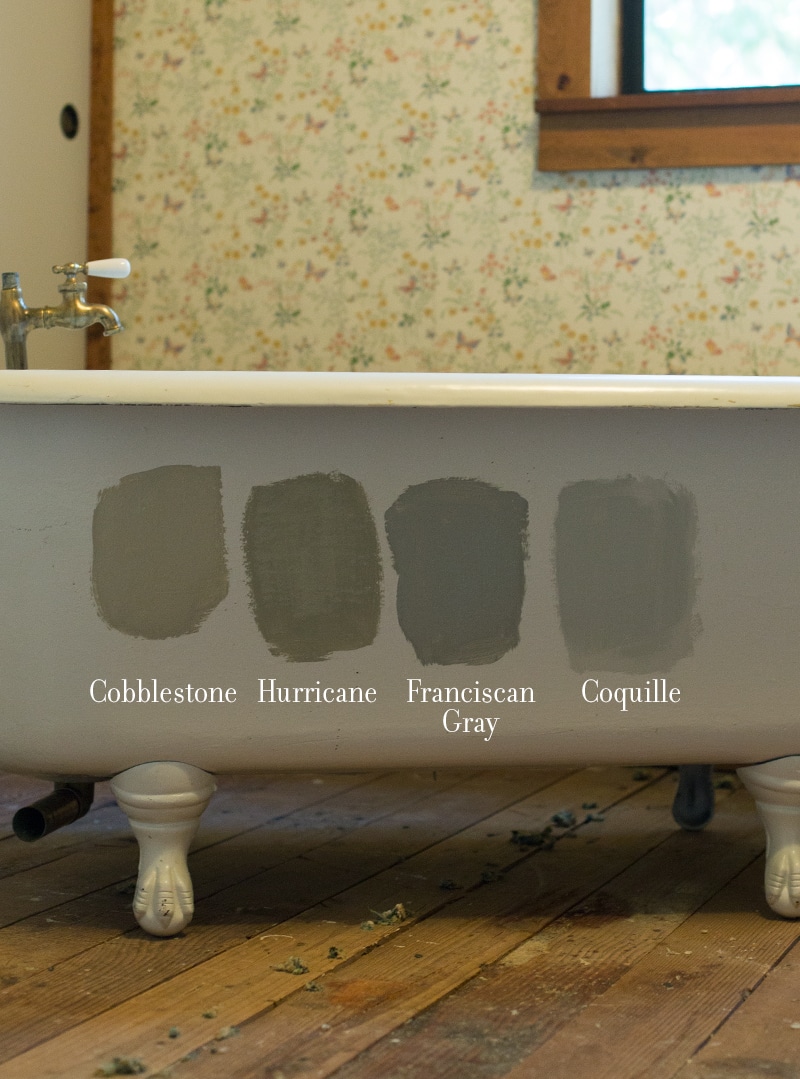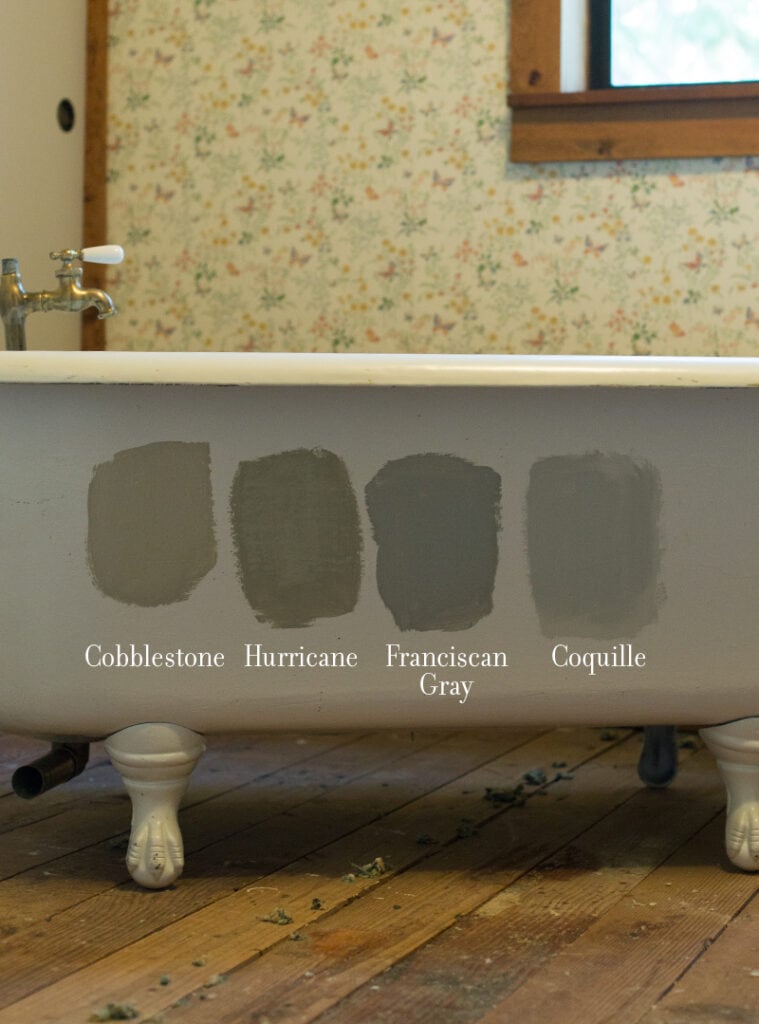 Pin
My first instinct was right, and Cobblestone was the winner. And here's a little behind the scenes action… you may remember seeing this go down live on my instagram stories & snapchat 🙂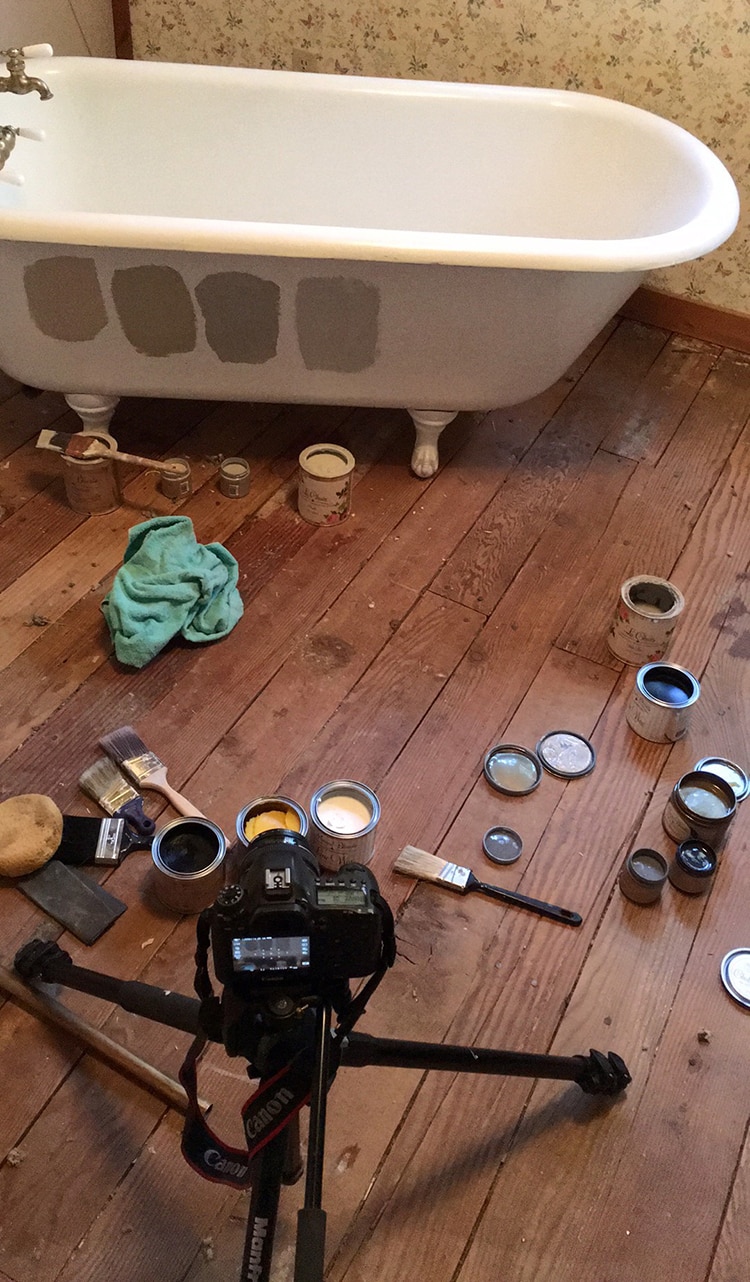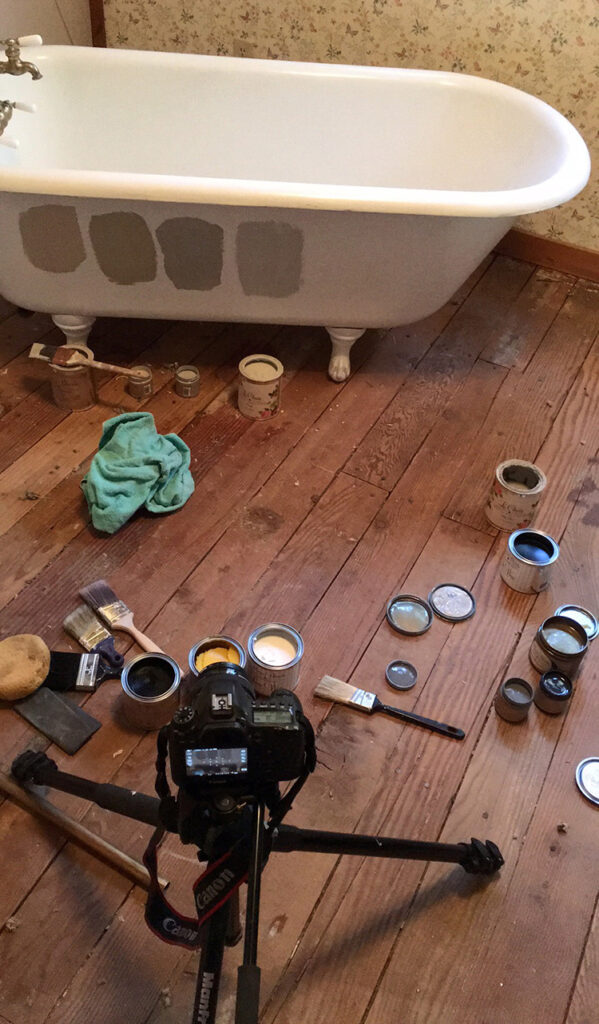 Pin
Perhaps my favorite thing about this paint is that there's no prep work involved. It'll adhere to almost any surface without peeling off like latex tends to do on anything that's coated or slick.
It went on nice and easy over the painted metal…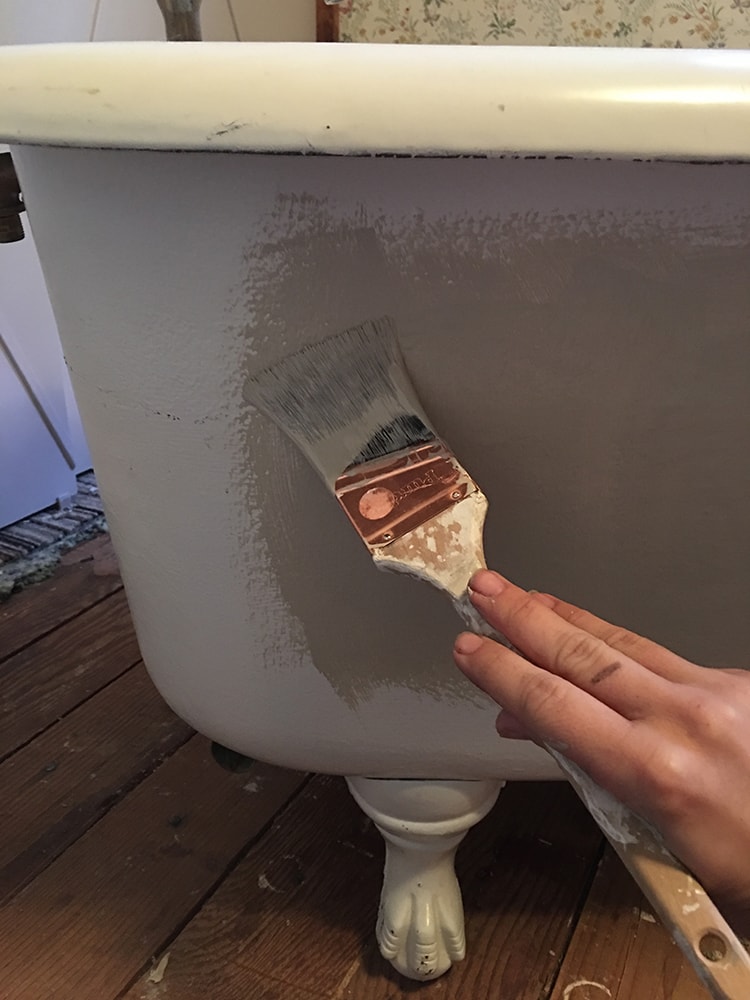 Pin
I gave it two coats for full coverage and then turned my attention to the feet.
Dipping into my sample pot of wrought iron (which I also used last time), I gave each of the feet a couple coats as well. I barely used any of it—a little bit of this stuff goes a long way.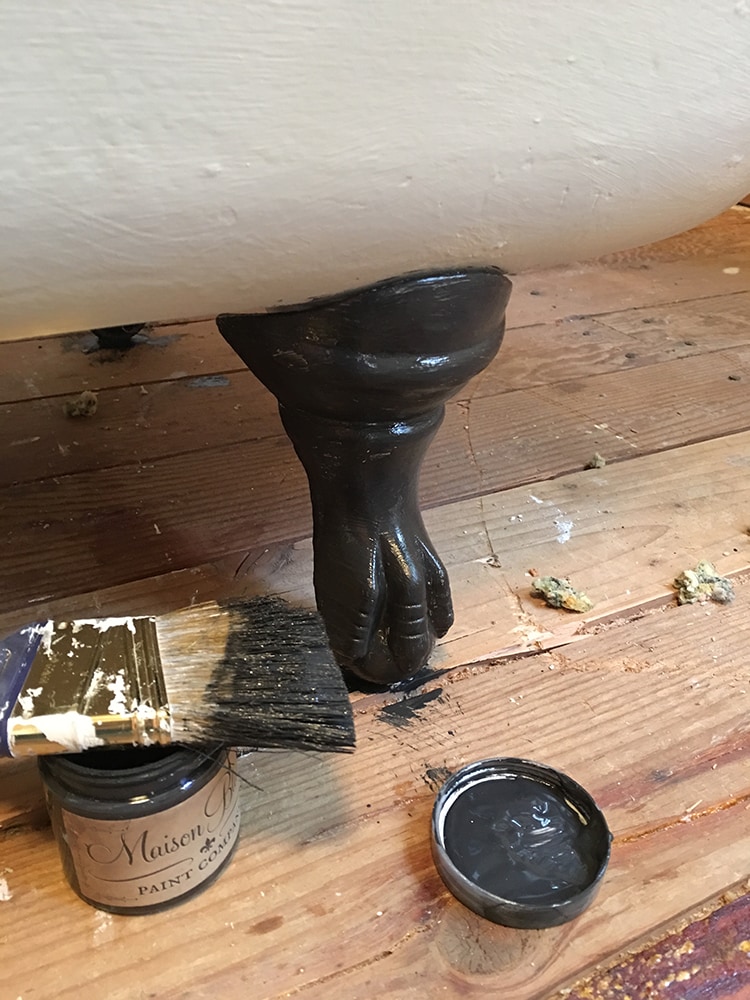 Pin
As both paints dried, I began to prep for the next phase.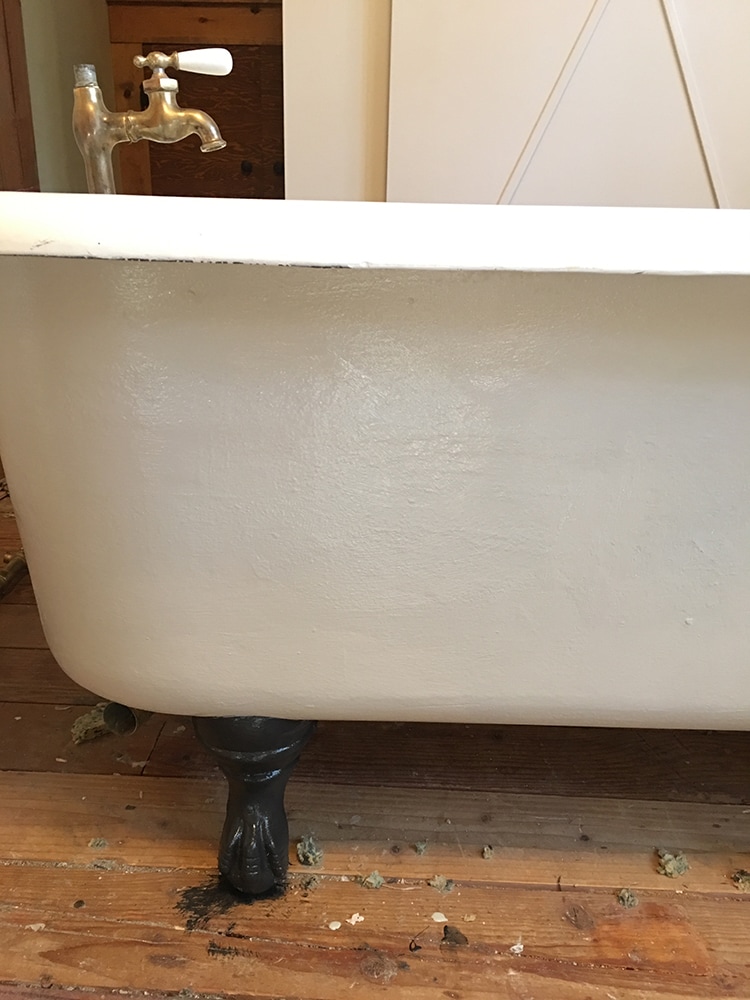 Pin
Once the paint dries, it takes on a smooth velvety finish and needs something to seal and protect it. Varnish is one option, but for this project I prefer the hand buffed look of wax, so I cracked open a few cans in varying colors: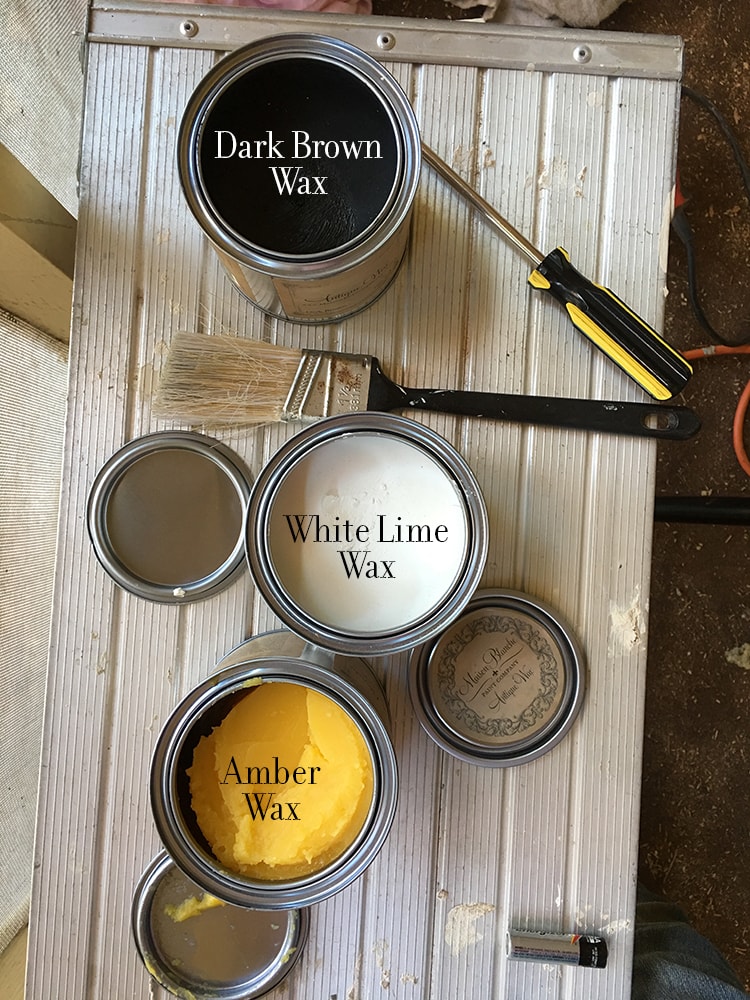 Pin
In the video you can watch each of these waxes in action—here's a screen shot (though they're a bit easier to make out in person):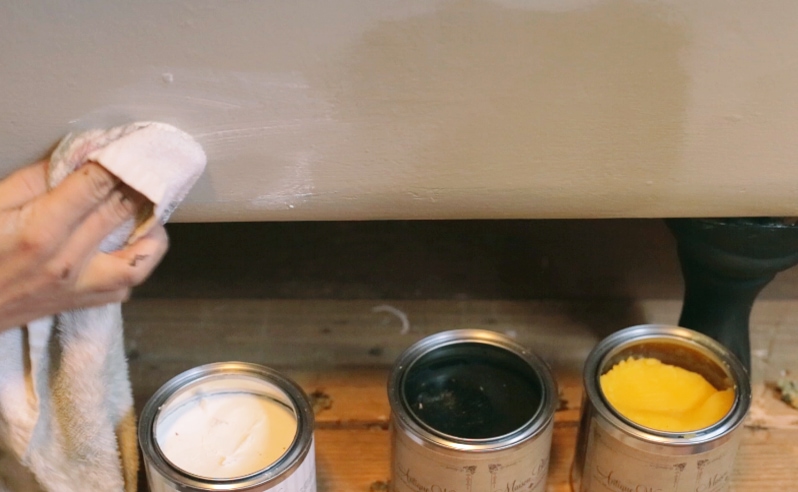 Pin
The dark brown wax gave it more of a dimensional look and deepened the color, so that was my winner. You can see how it settles into the grooves and brings out the texture up close: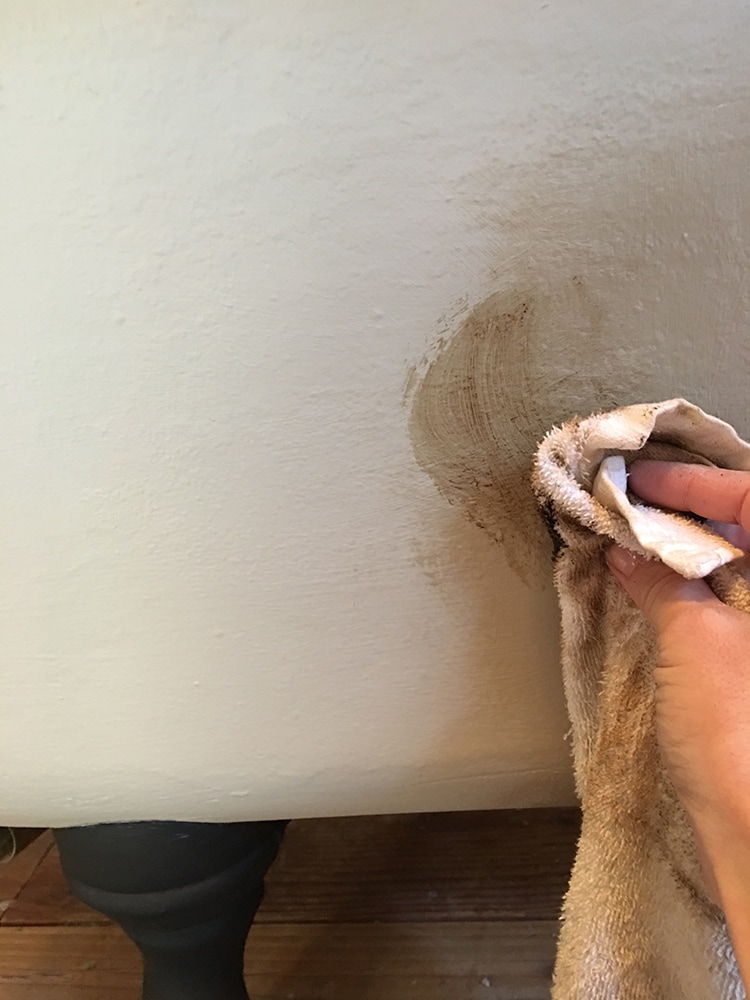 Pin
It's also buildable, so you can apply as much or as little as you want for a light or heavy effect. I didn't want it to change the color too much, so I applied two thin coats.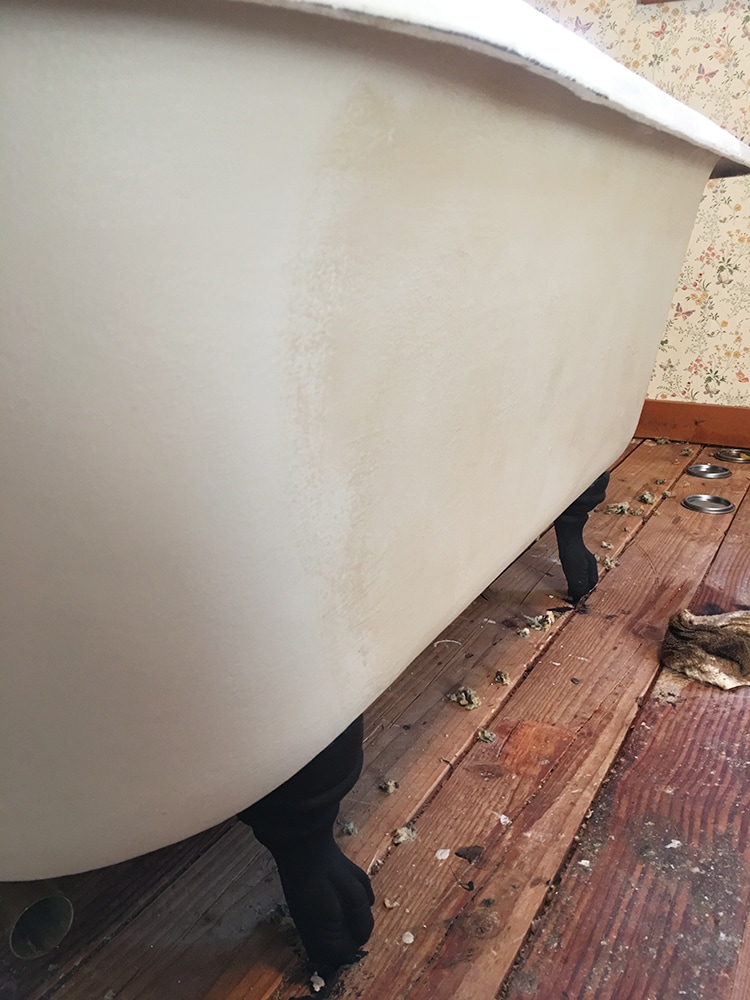 Pin
Because it's buffed on by hand, it gives the surface that natural variation in color that makes it look more authentically aged, which I think adds a lot of interest.
Now that the body of the tub was done, it was time for the finishing touch!
Maison Blanche has a product called Organza which is a creamy, shimmery gel that makes any surface look like metal. Real antique brass feet were my dream but of course I'm not able splurge for those, so I couldn't wait to recreate the look instead.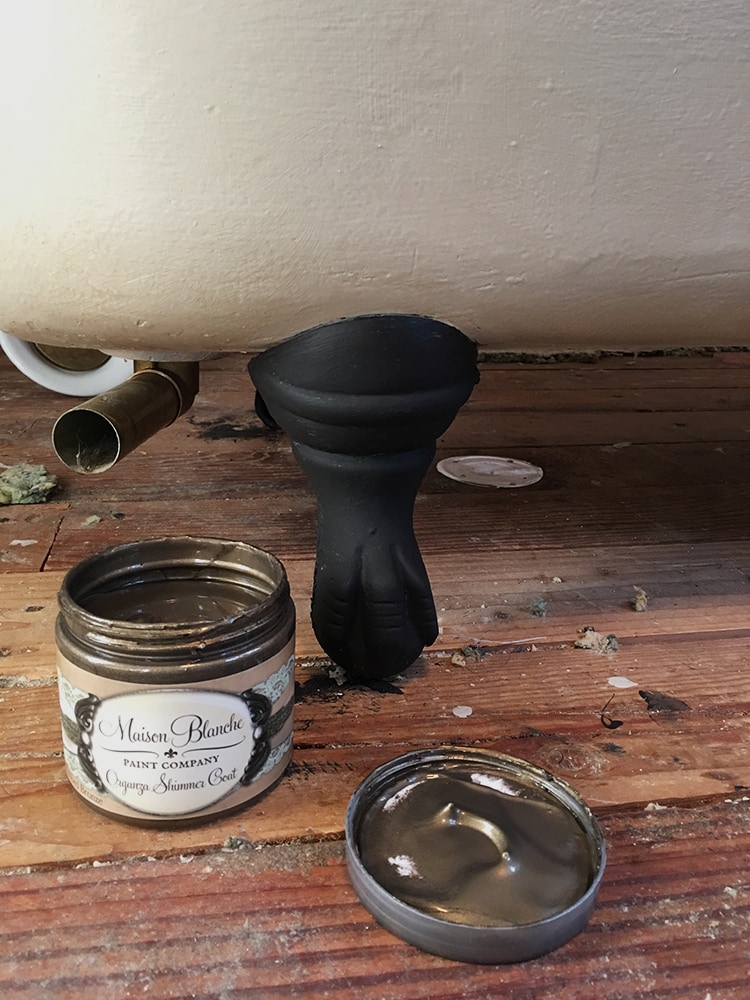 Pin
Organza comes in a handful of colors depending on the type of metal look you want, and I chose Oil Rubbed Bronze which gives the appearance of a darker copper/bronze. It works best on top of black for a dimensional look.
To apply, I dabbed my brush with a very small amount and lightly skimmed the surface, allowing the black paint to still show through in some areas: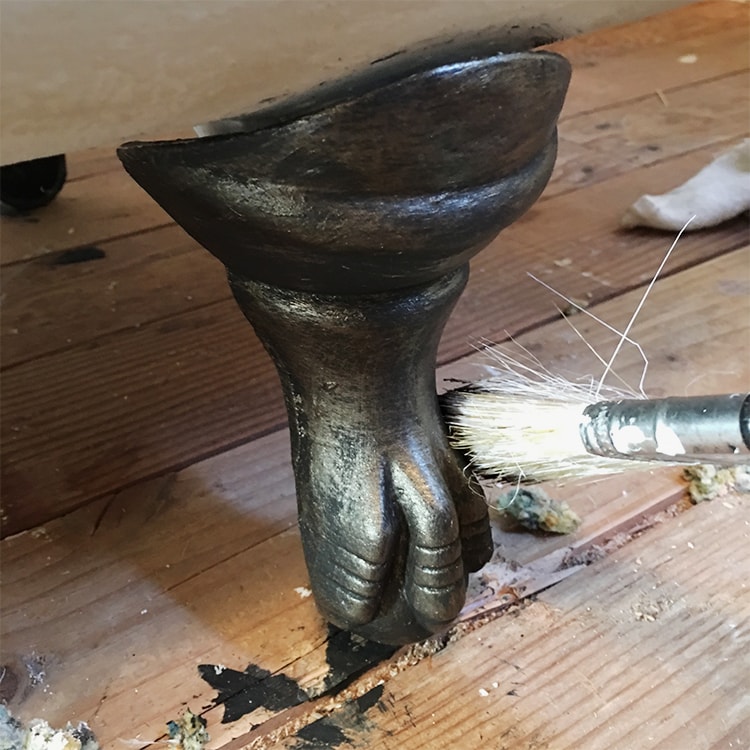 Pin
If you apply too much, you can gently buff it off with a soft cloth. It dries super fast, and I gave it a second quick touch up coat to highlight a few areas.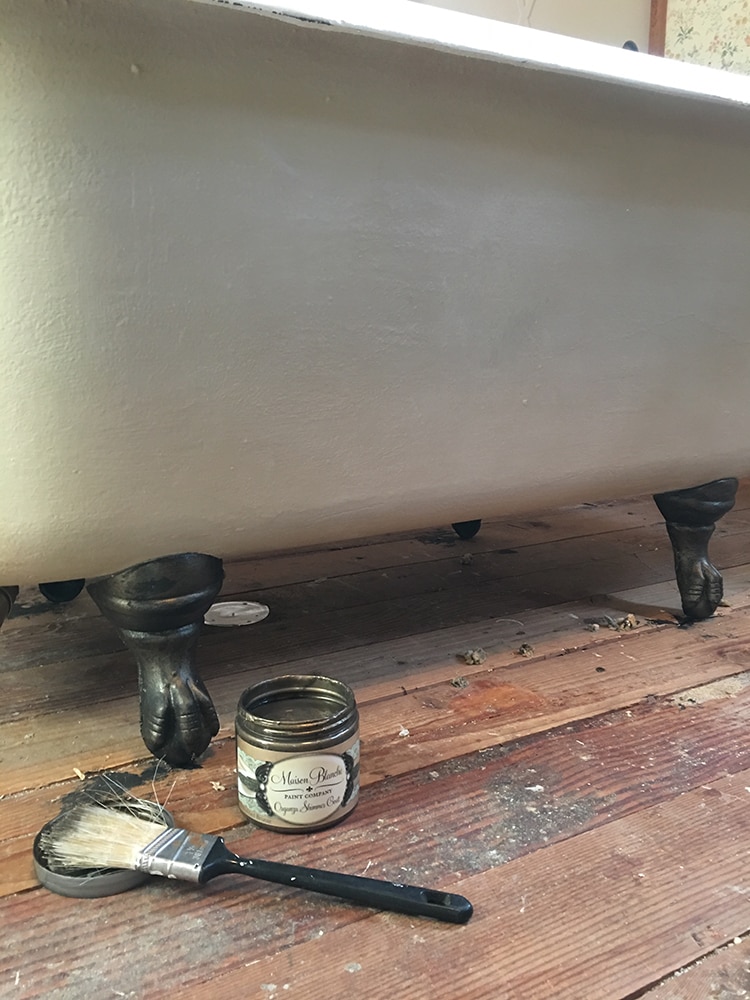 Pin
Applying both the wax and organza took under 30 minutes (including documenting each step). This whole project came together much faster than I thought and by mid afternoon, my mission was accomplished.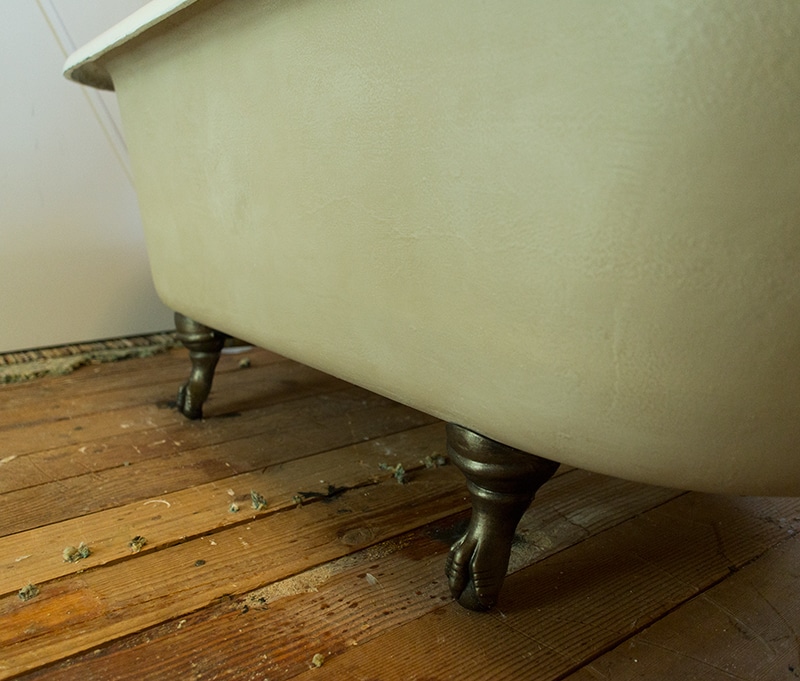 Pin
Now to get this tub back in the bathroom where it belongs…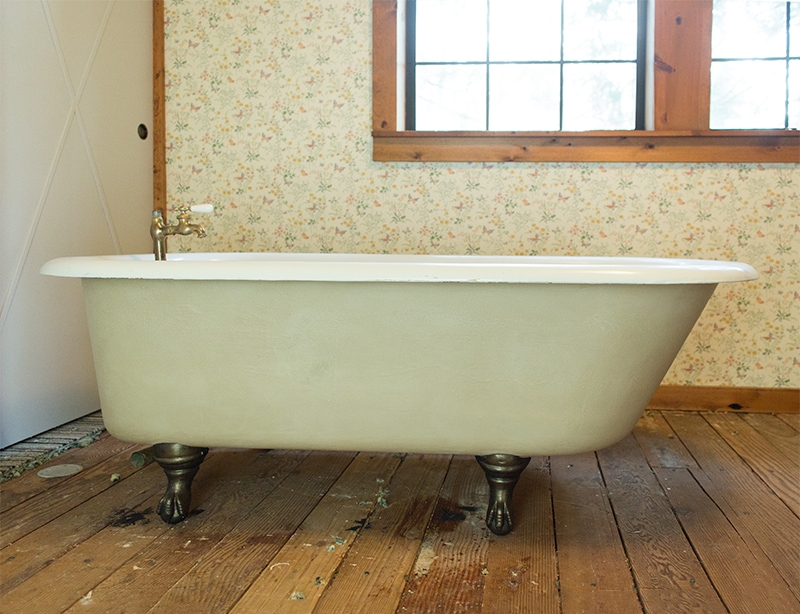 Pin
How amazing are those faux brass feet?! They even match the doorknobs…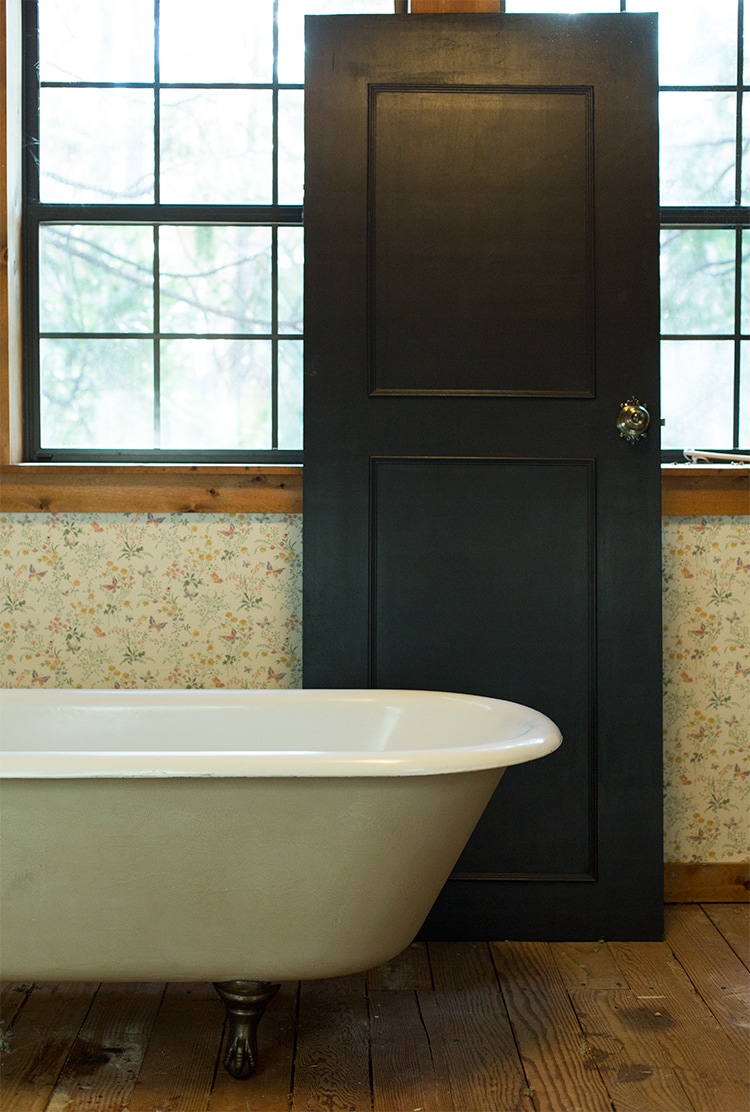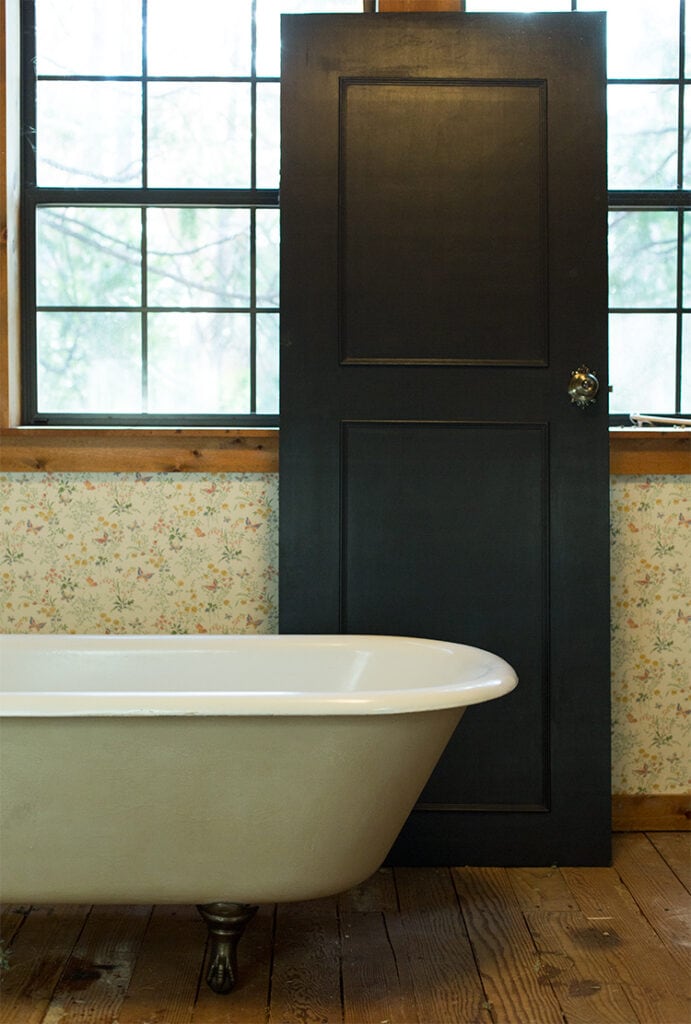 Pin
Trying to find those small moments of pretty in a sea of construction and chaos to keep me sane…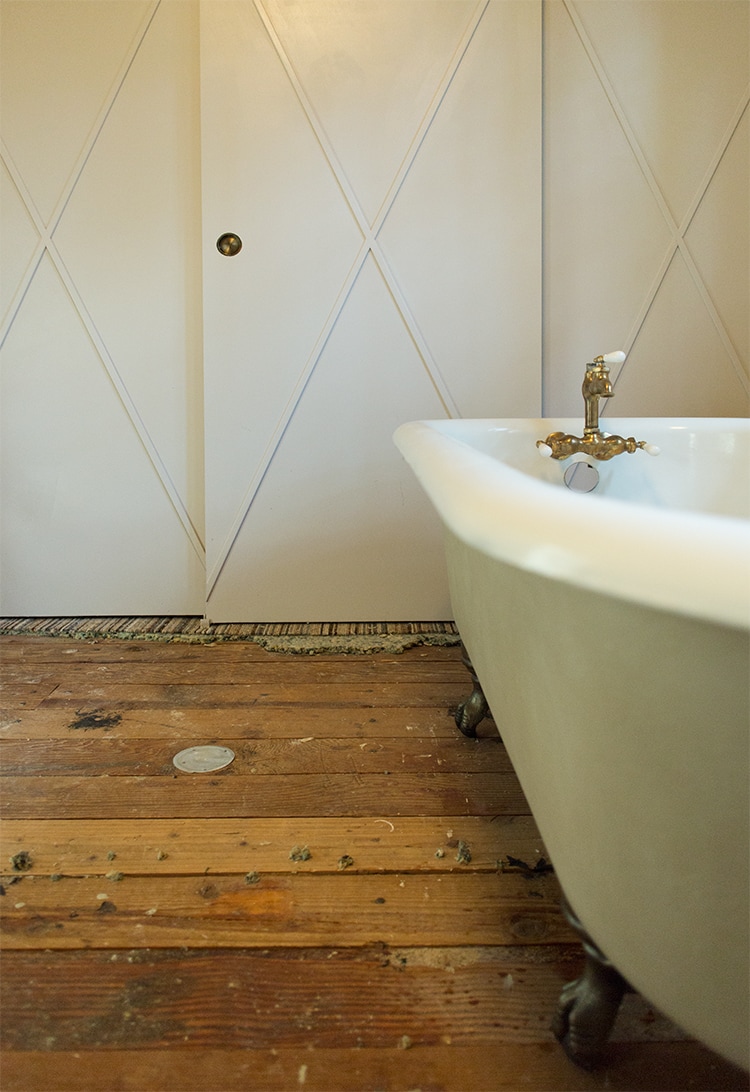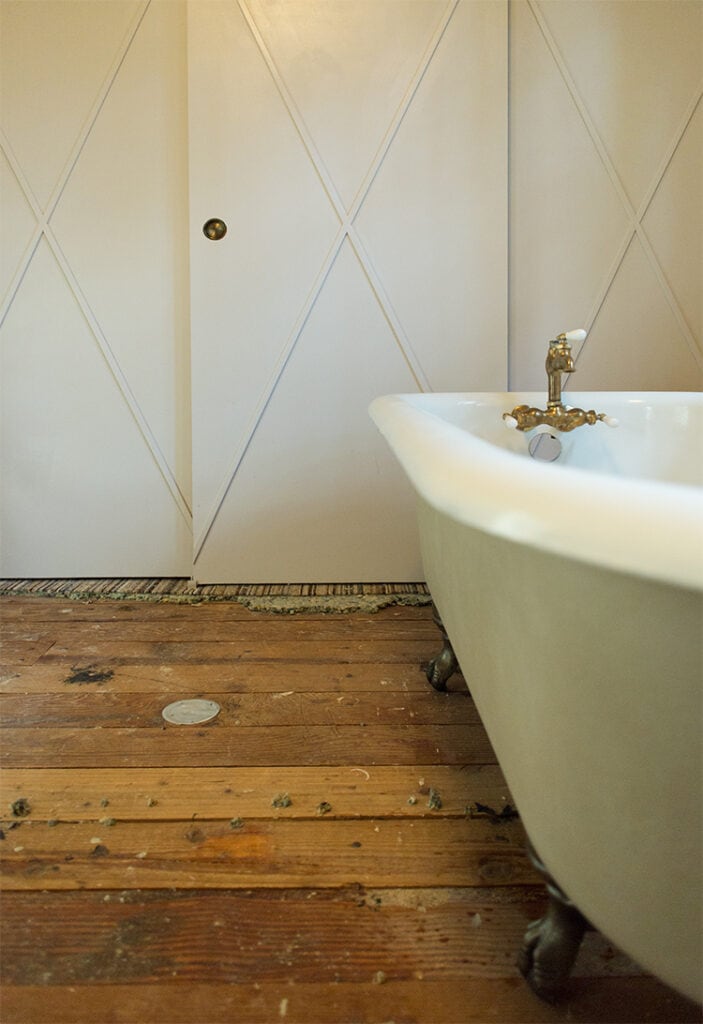 Pin
If you don't have a clawfoot tub lying around, this technique can be used on pretty much anything at all. I'm already eyeing other pieces of furniture I can paint and wax and turn into "metal". There will be more where this came from!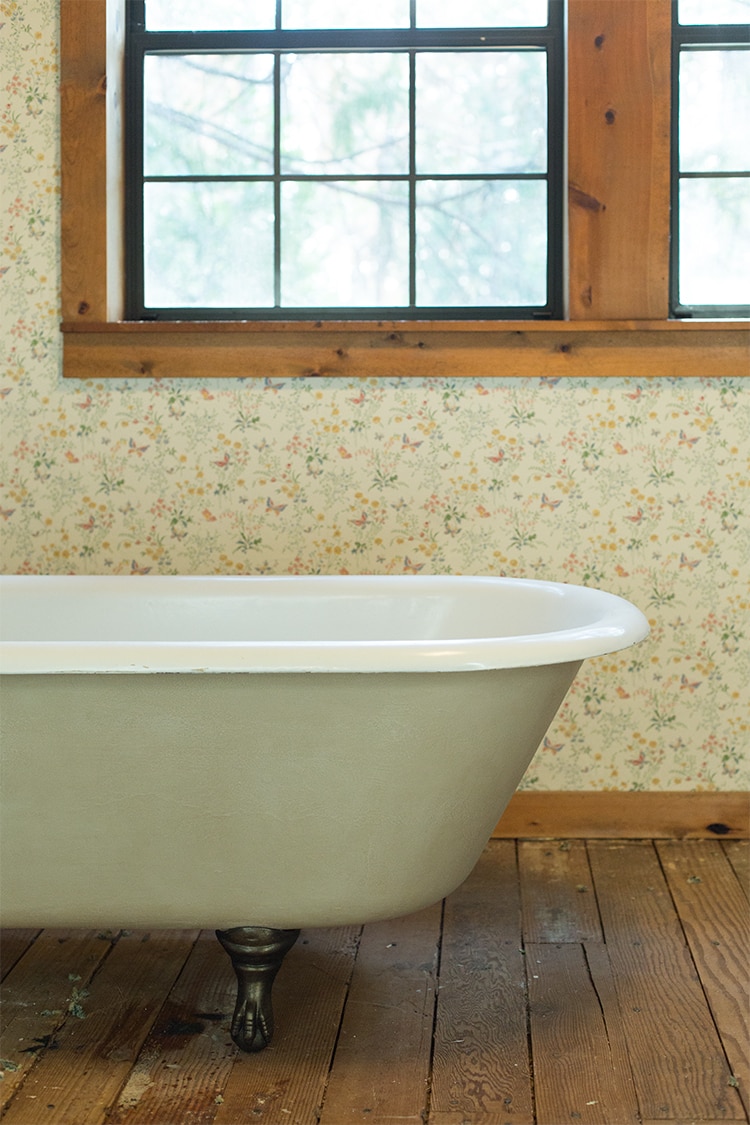 Pin
To recap, here's what I used for this makeover:
Maison Blanche Vintage Furniture paint in Cobblestone
Maison Blanche Antique Wax in Dark Brown
Maison Blanche Vintage Furniture paint in Wrought Iron
Maison Blanche Organza in Oil Rubbed Bronze
There's currently all kinds of demo and mayhem happening in this bathroom, so before we get too far I want to share all of my plans and sources for both of the bathrooms along with a full house progress update. Stay tuned for that next week, and let me know if you have any questions/comments about today's project! As always, you can reach me on instagram, facebook and snapchat @ jennasuedesign. Until then…
Disclosure: Some of the products listed were provided via sponsorship—all of which I selected and fully approve of.