Welcome to Part 2 of our Christmas Home Tour! Make sure to catch Part 1 here first in case you missed it…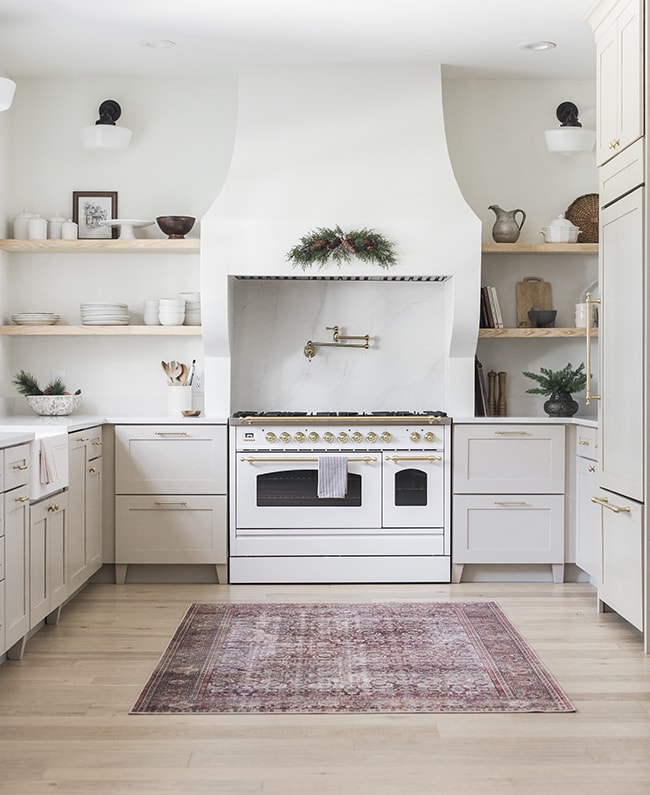 Today I'm sharing our kitchen, bedroom and all three bathrooms dressed up for Christmas (can you see why it took me a whole month to decorate? Ha!)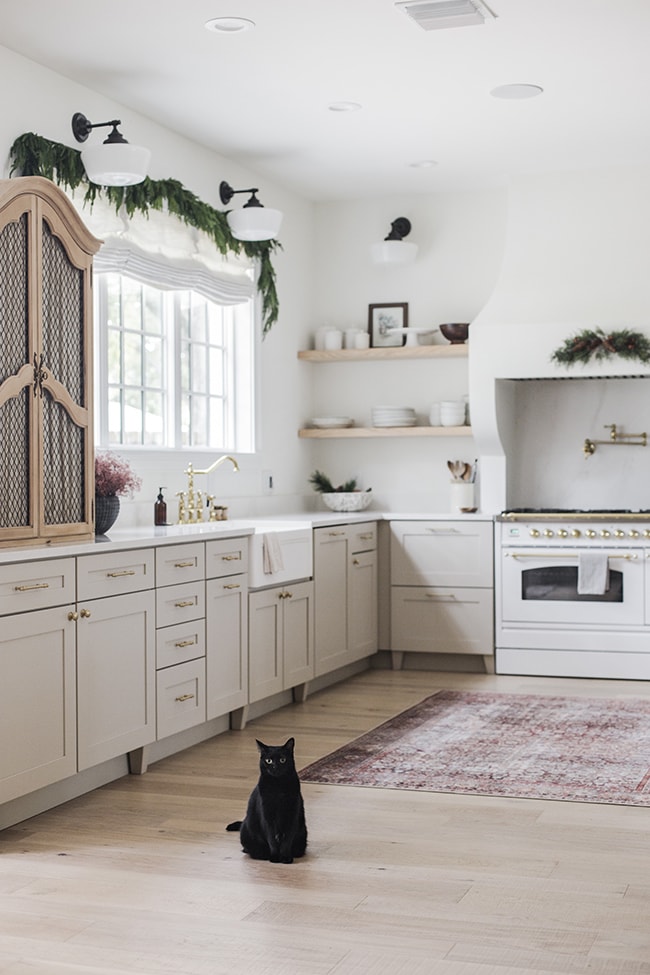 We've had this Loloi rug in the kitchen for a few months now (I love rotating each season) and I think it's my favorite one yet. The burgundy tones are so rich, and perfect for this time of year.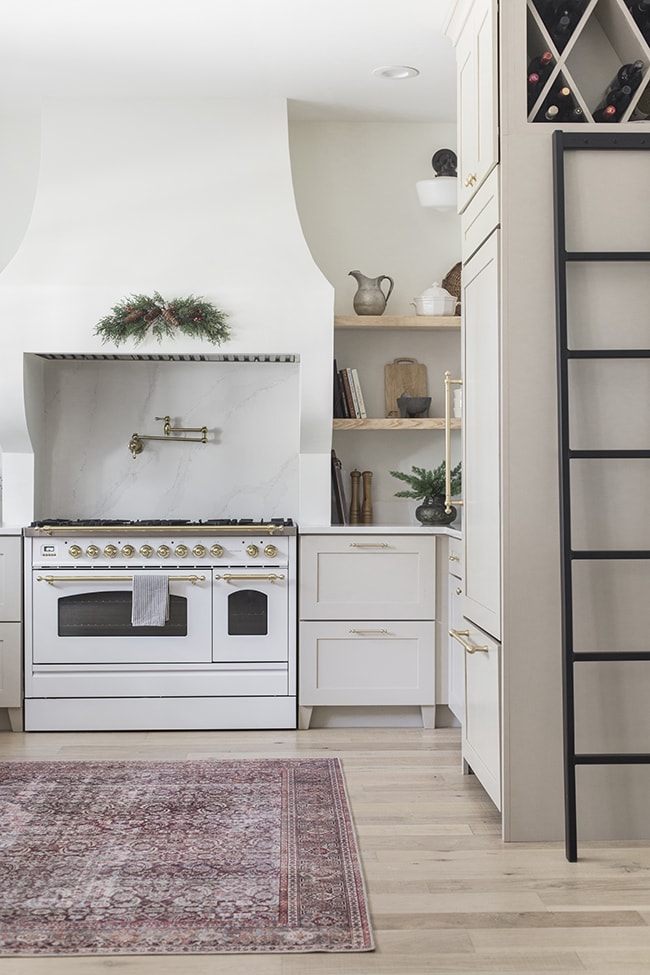 Just a few simple touches of greenery are all you need to make a kitchen feel festive. I draped a couple norfolk pine garlands around the window (sold out) and hung a cute little cedar swag on the range hood.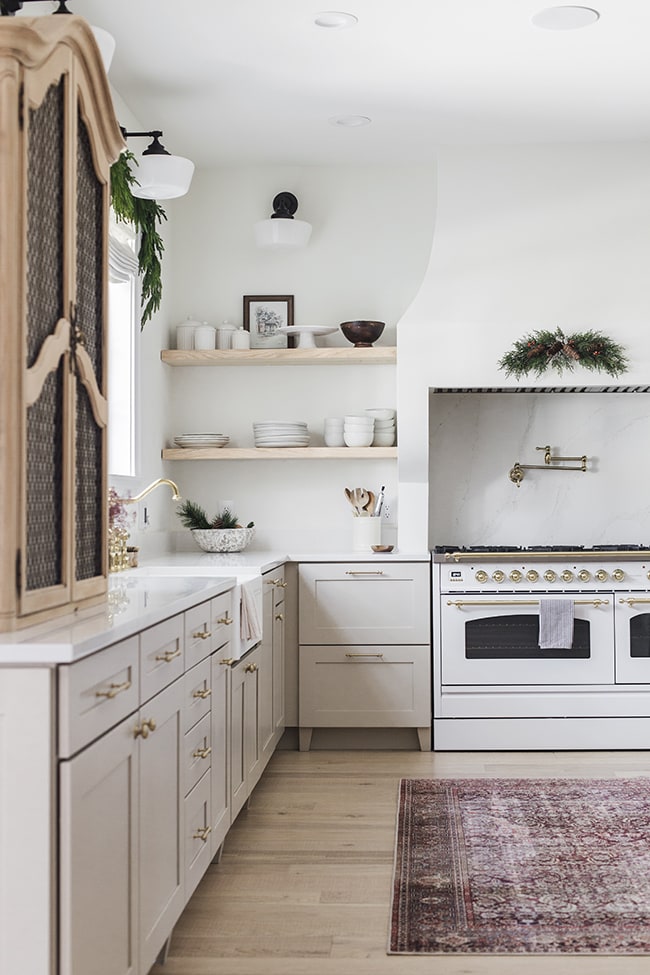 I also added a few sprigs of greenery in an old thrifted vase (greenery from last year, also sold out).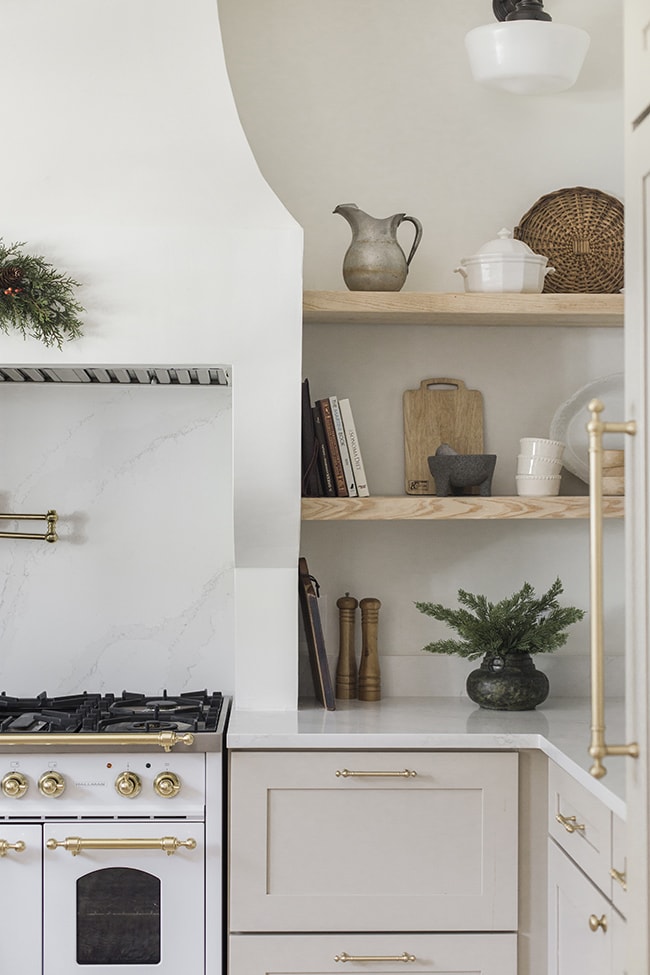 And a few more touches of greenery in a DIY concrete bowl (promptly replaced with fruit after this shoot ;))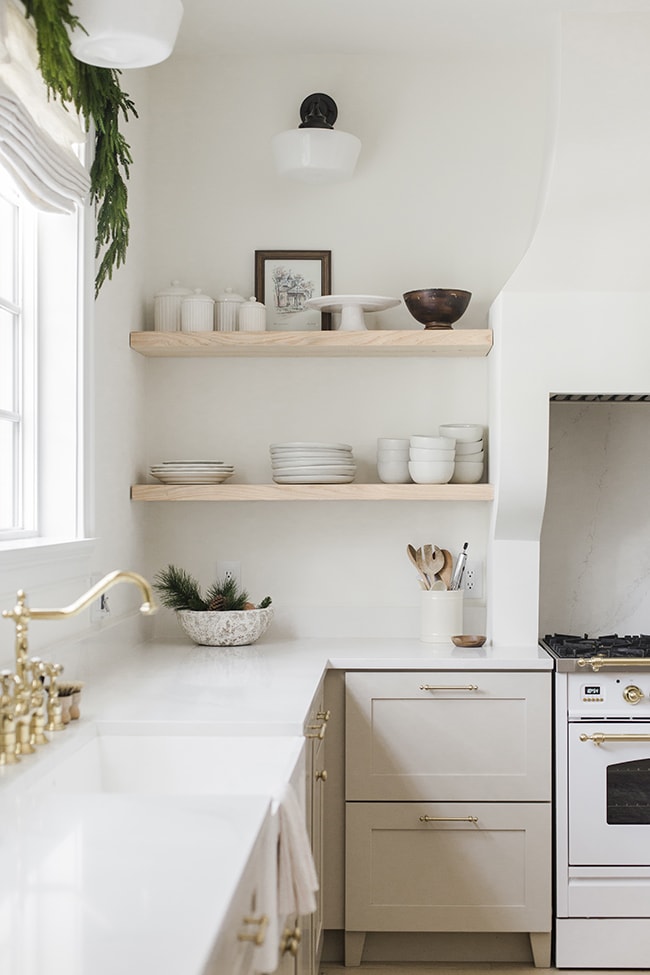 I put together this vase of preserved stardust for fall, but the colors work well with the rug so I kept it out (and FYI they're back in stock!)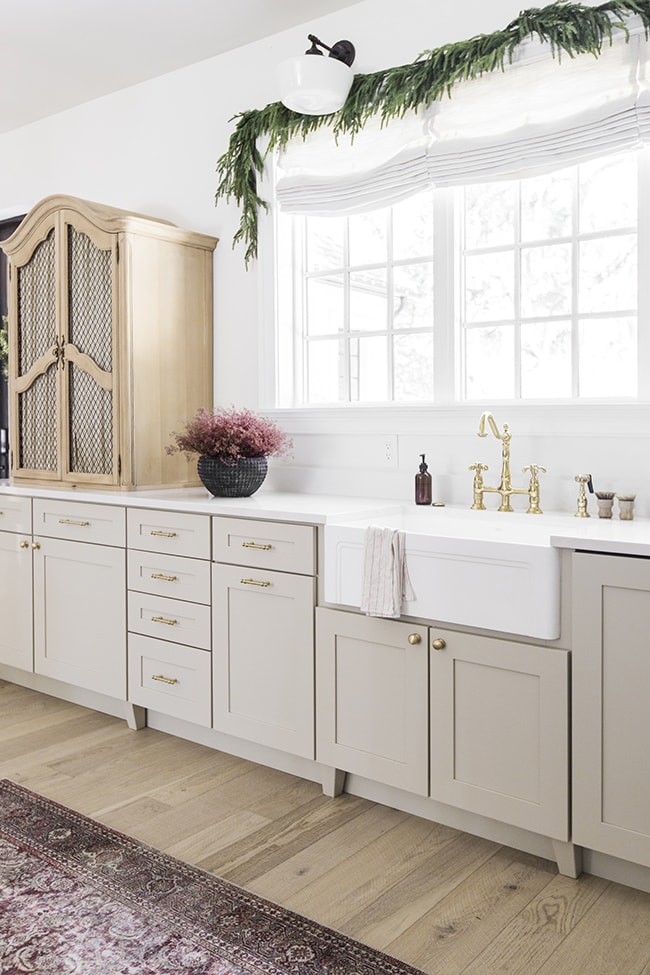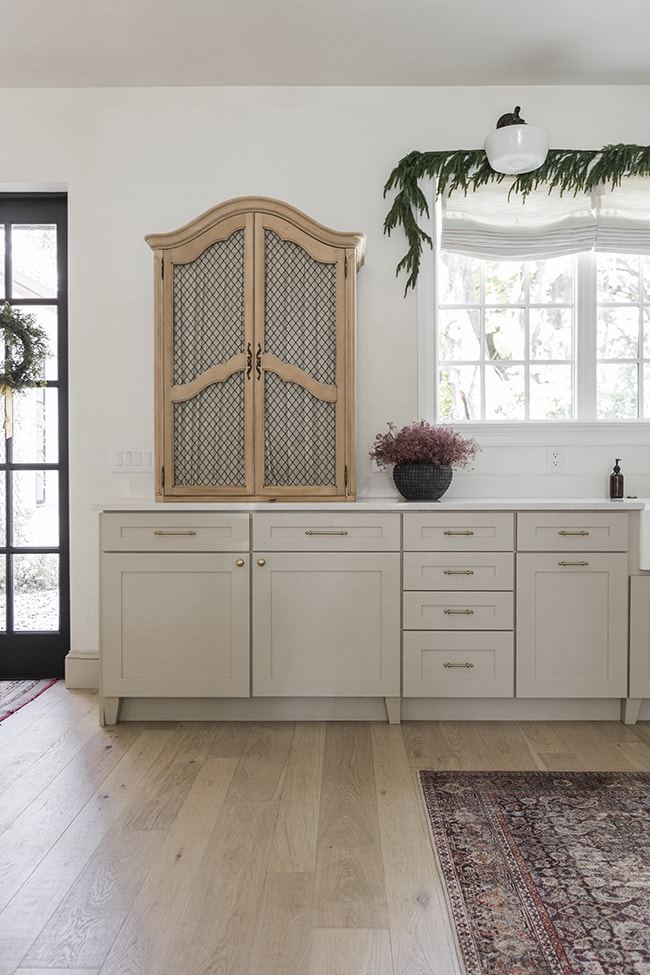 We spend the majority of time in our kitchen cooking, snacking and playing on the rug. It's never actually this clean in real life 😉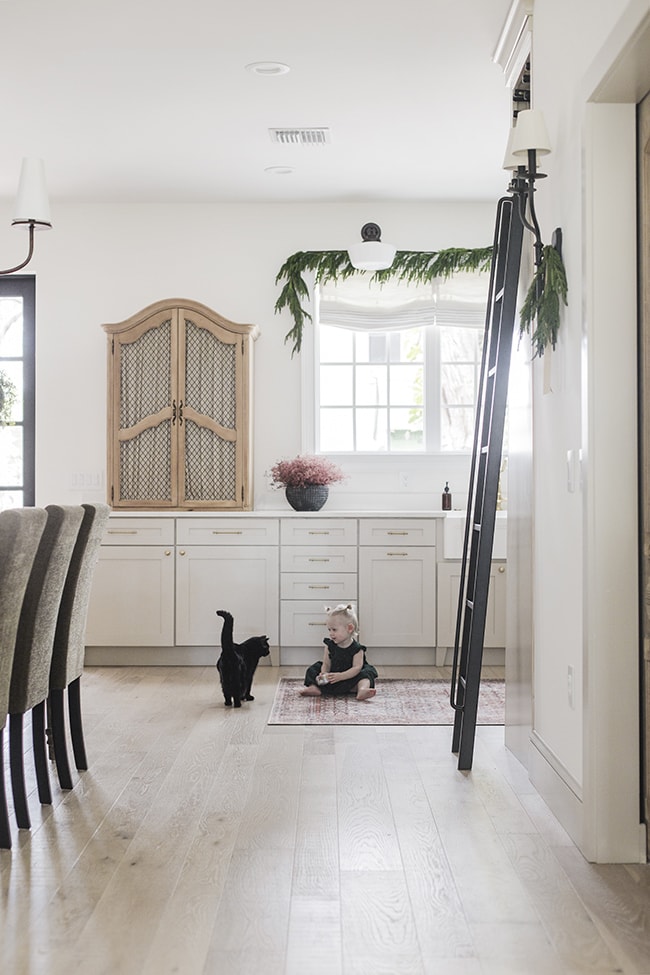 We've given Esmé her own dedicated drawers, and she's at the stage where she loves emptying everything out and putting it all back again.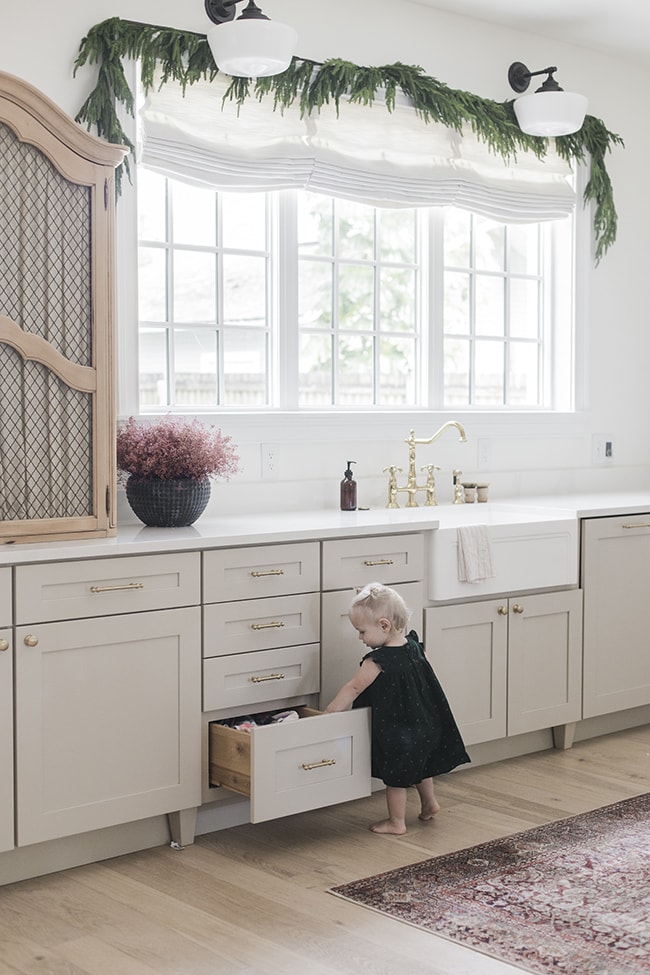 Let's move onto one of my favorite spaces… our bedroom!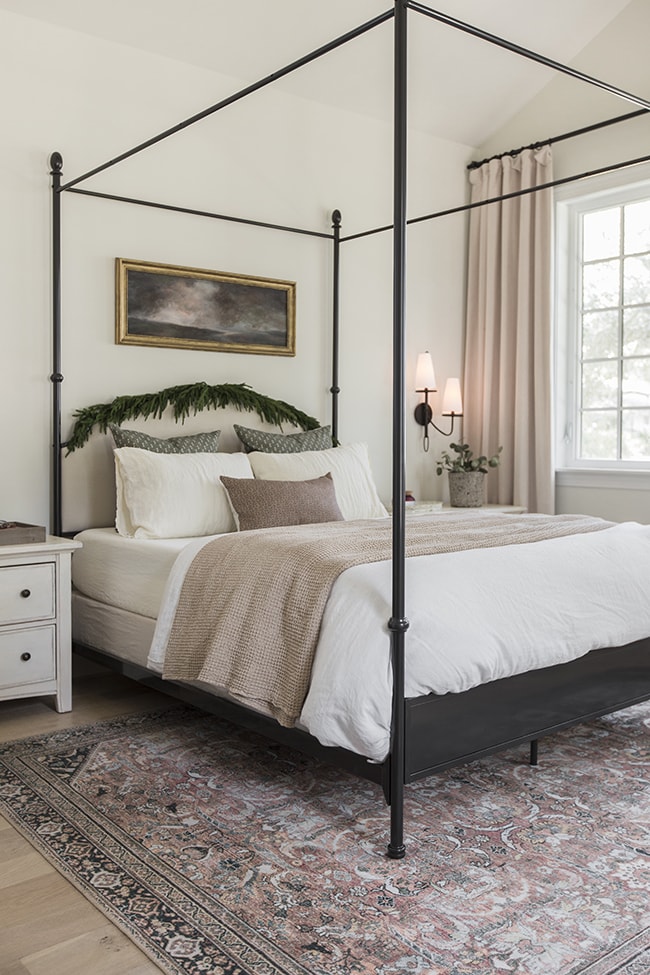 The only change in here is the garland on the headboard (same one used in the kitchen). The warm neutral palette in here really works in every season.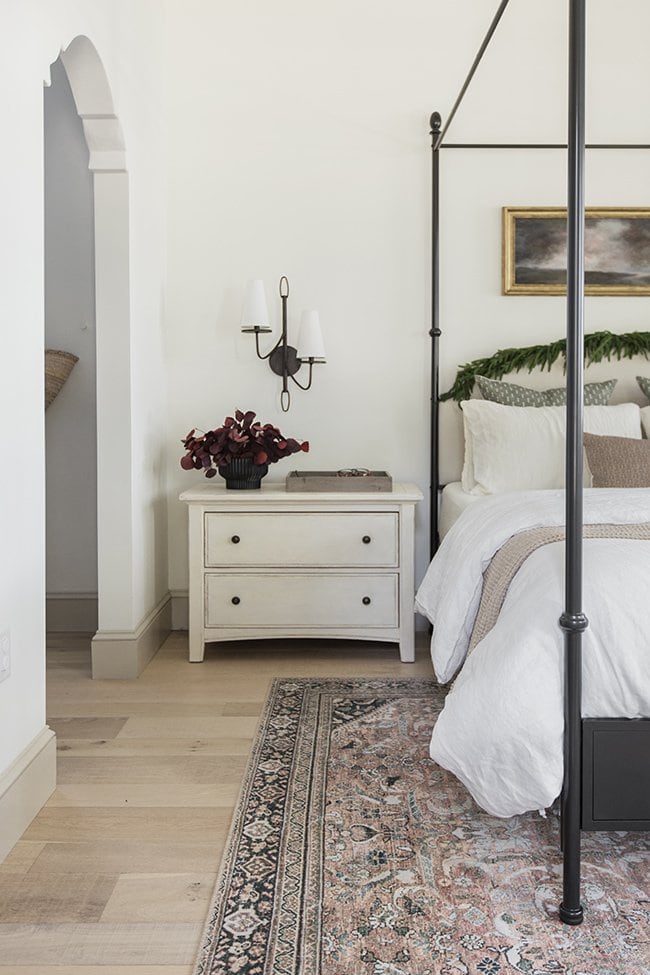 The preserved burgundy eucalyptus (sold out) also feels very Christmas-y, don't you think?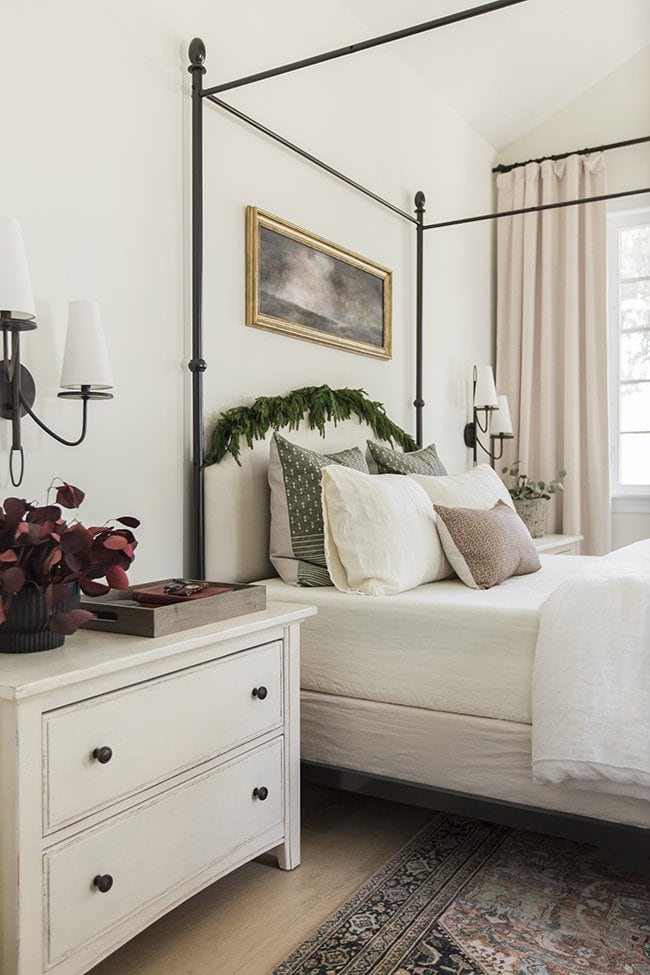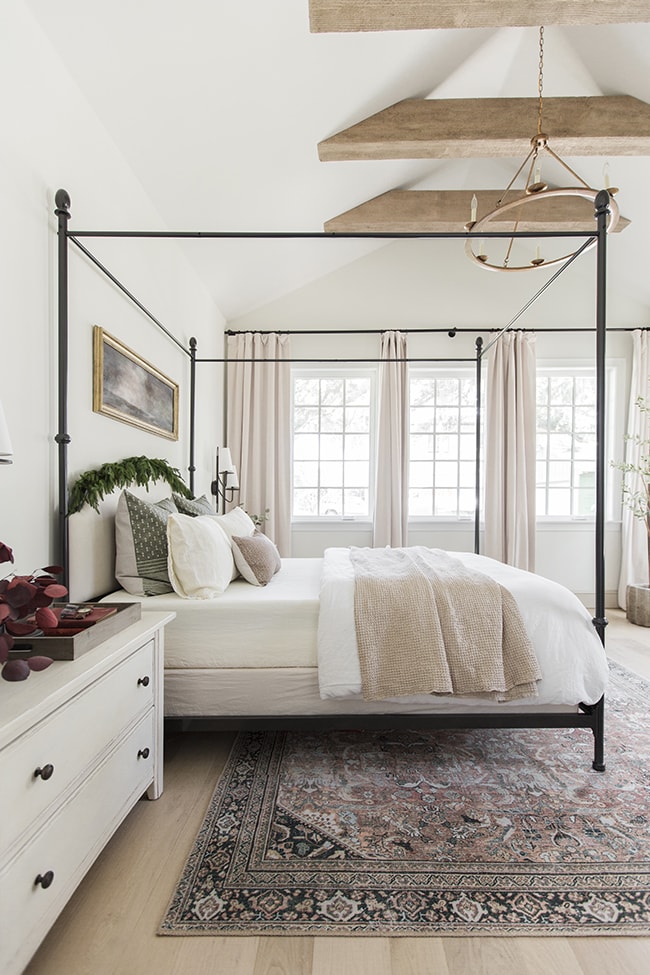 I think I'm just about ready for her to stop growing up now… this age is way too much fun.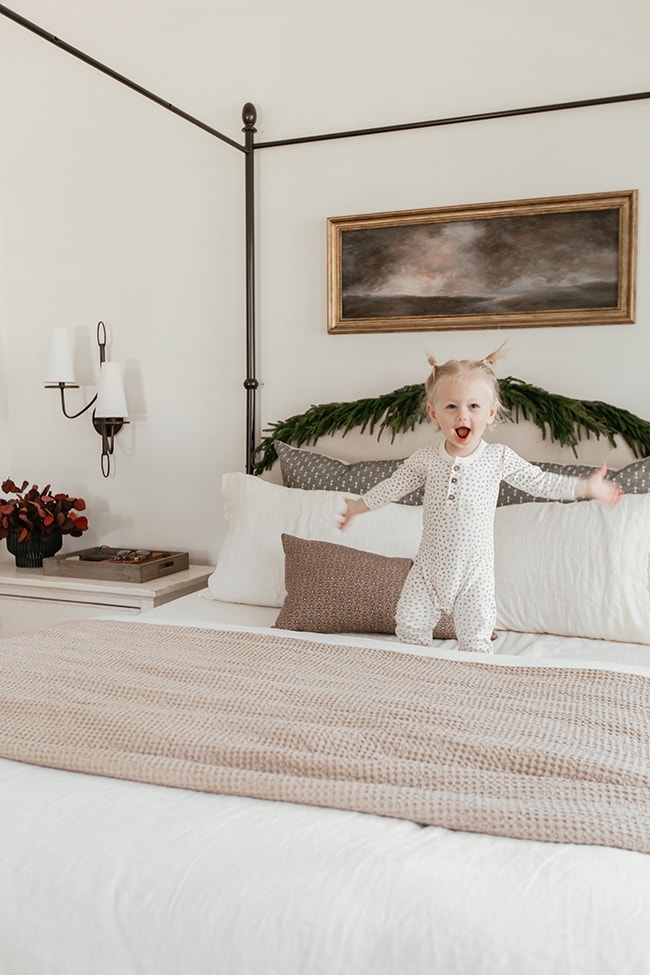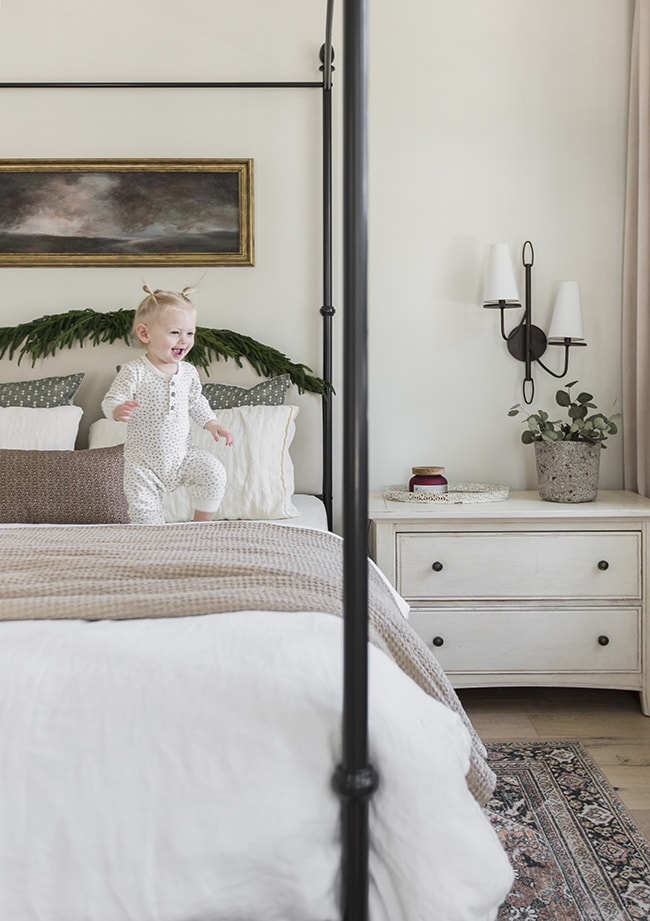 Remember this photo from last year, in the same spot?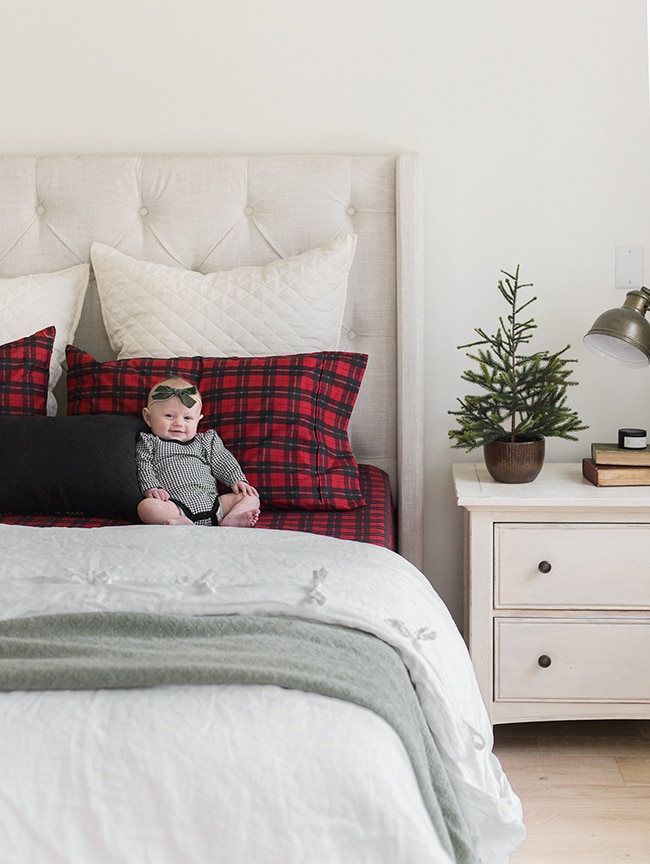 These next few photos are my favorite from this whole tour ❤️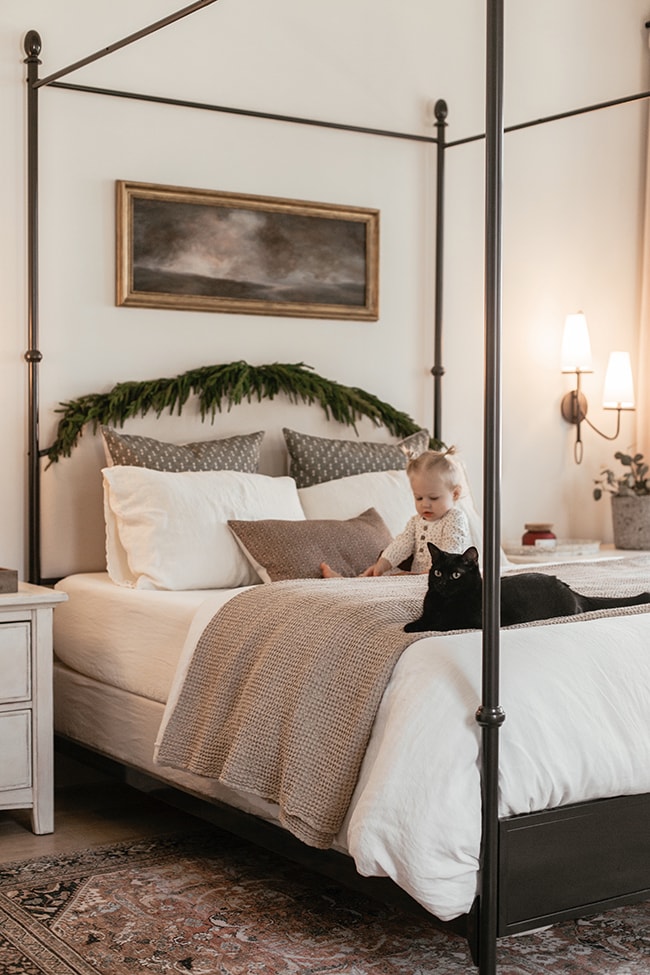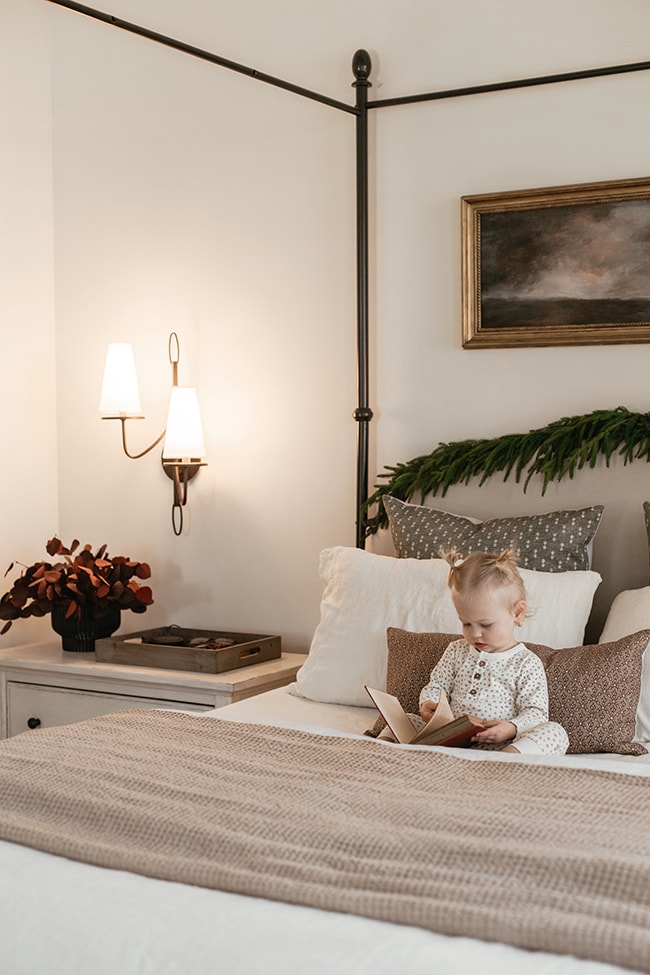 She loves books even more than her toys and it makes my mama heart so happy.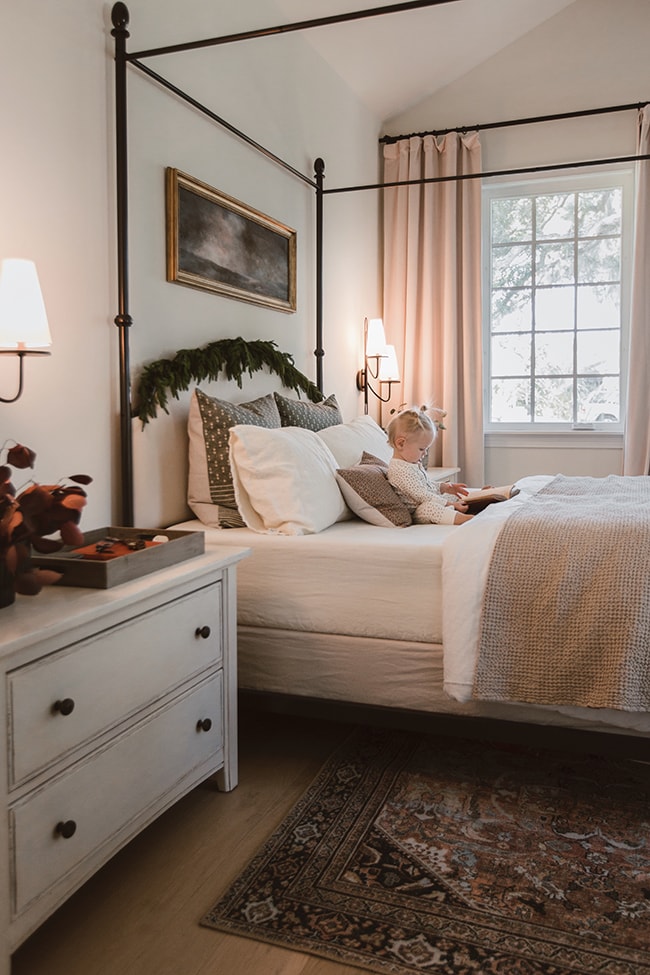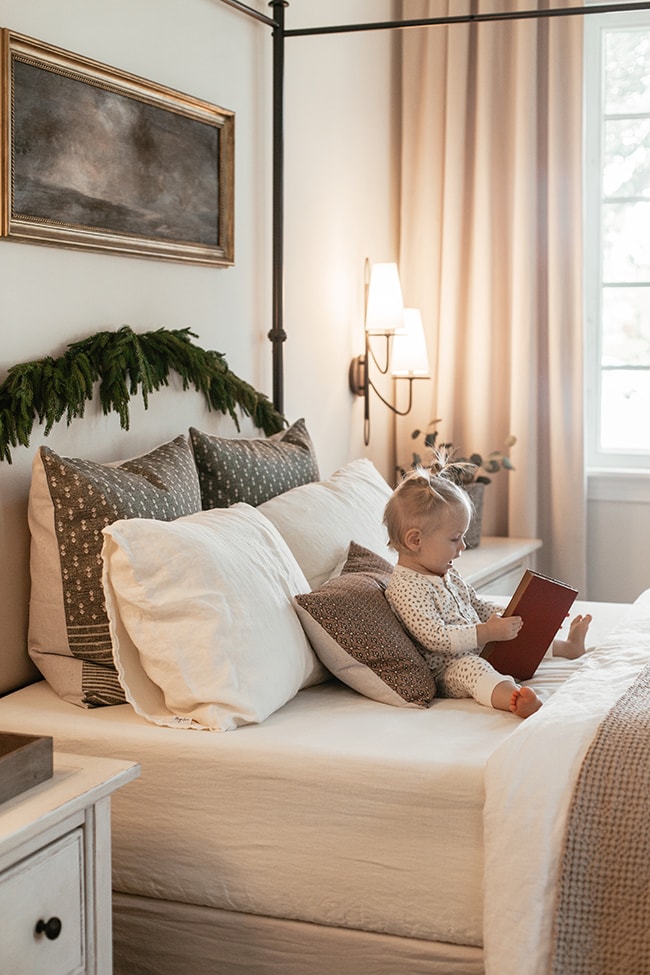 Okay, let's head to the master bathroom! I kept it simple again with a cedar and hemlock garland draped over each mirror: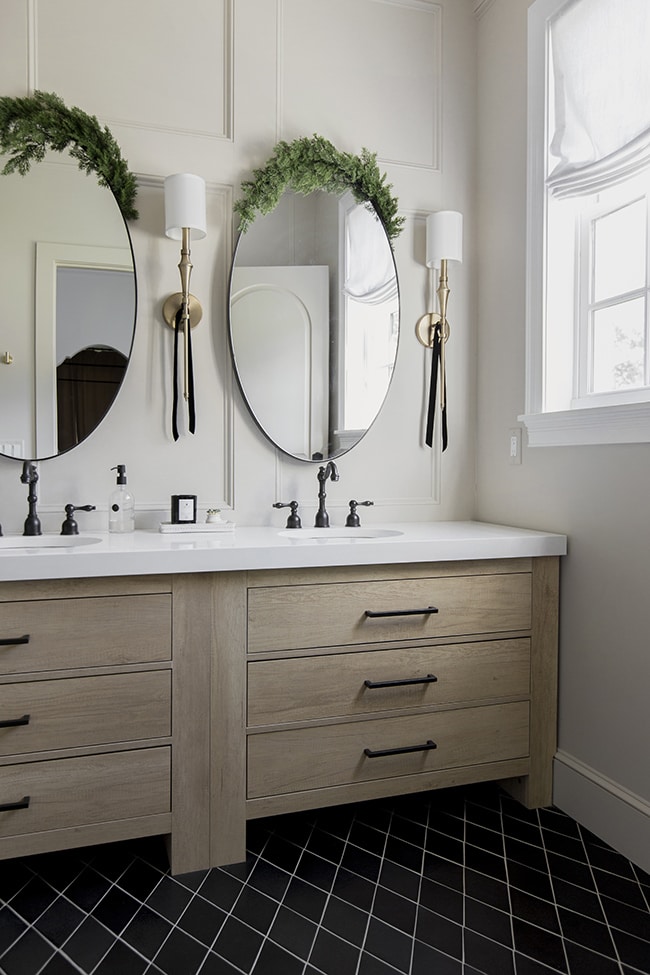 Then I tied some leftover black velvet ribbon onto each sconce. Would it be wrong to keep these up all year? They make me so happy.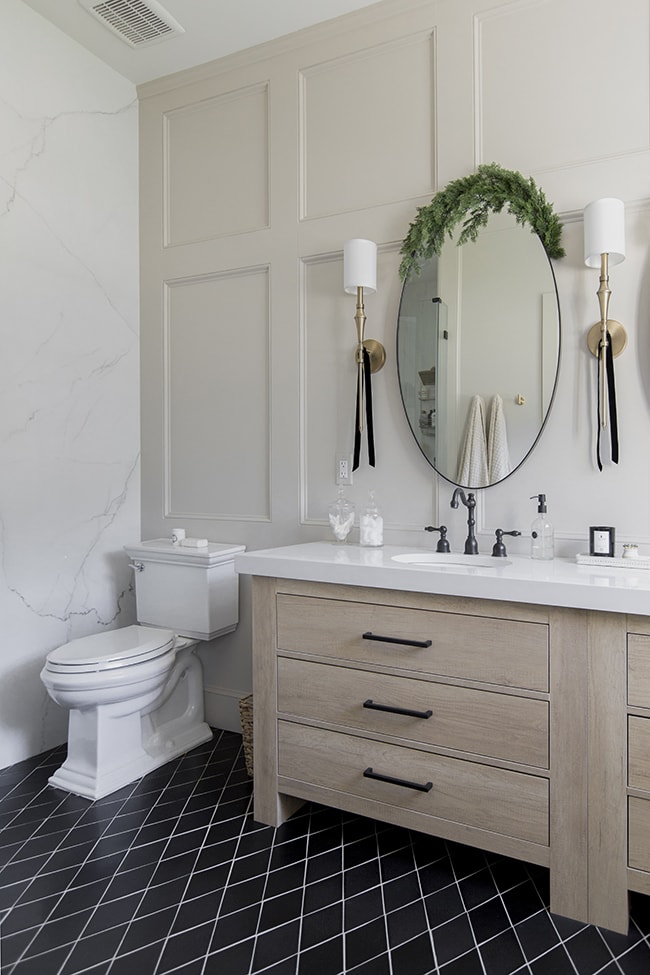 My friend Jaci sent me one of her handmade Tree Farm soy candles and it smells even more beautiful than it looks! I just keep the lid off and the scent fills the room.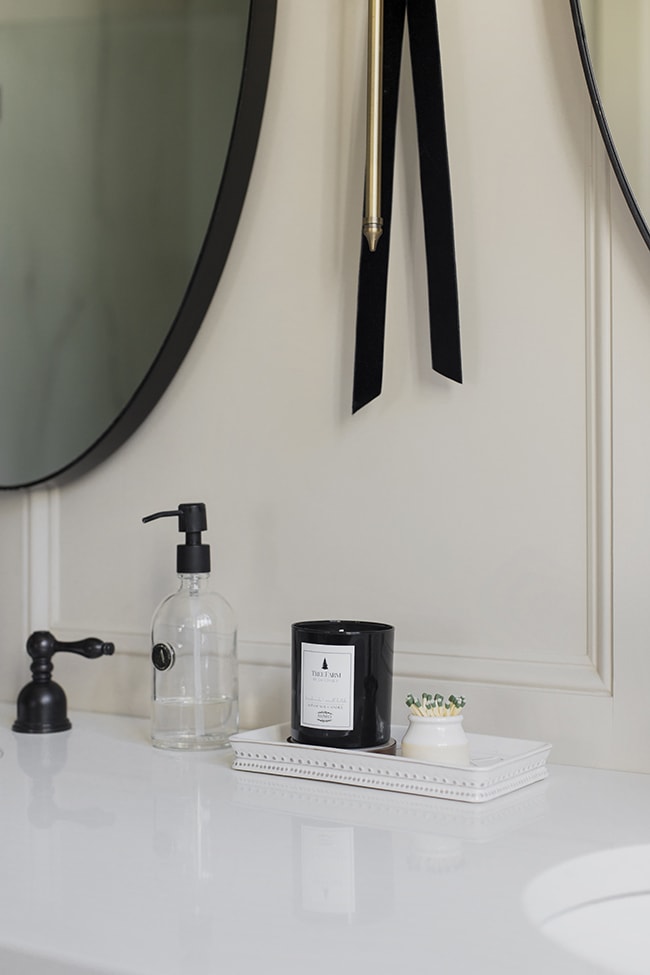 Next up we have the powder bath…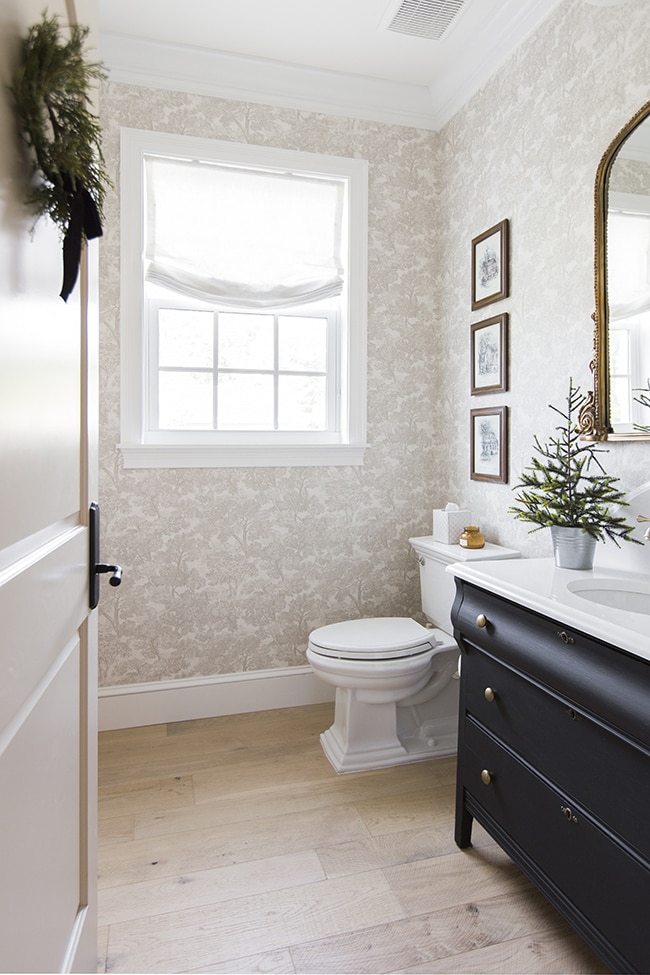 I added a mini wreath + velvet ribbon to each door, and then set a small tree on the counter (from Ikea many years ago).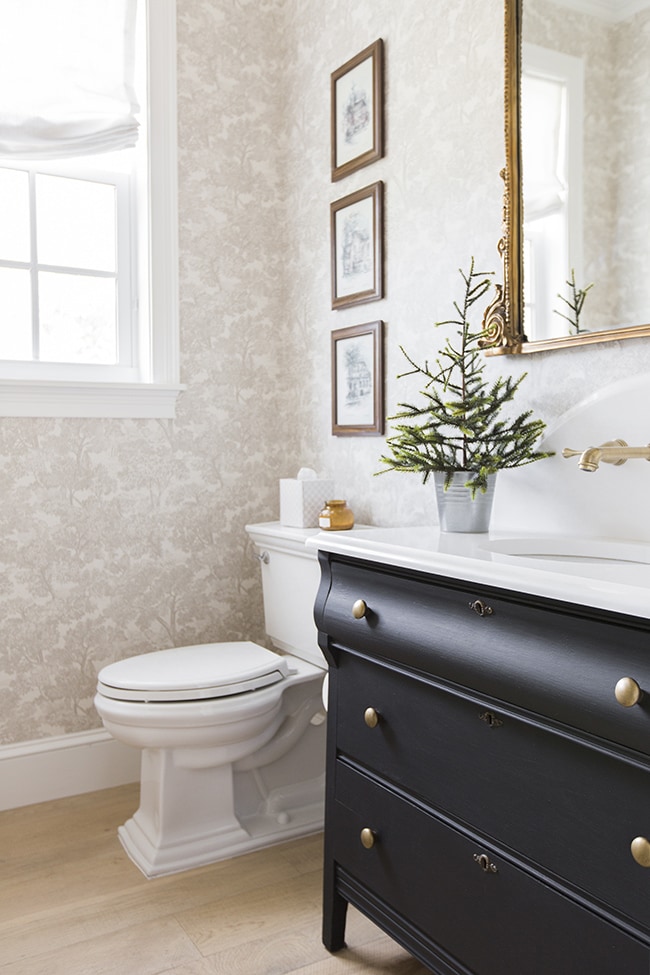 Draping a swag or branch on top of a mirror is the fool-proof way to decorate any bathroom for Christmas!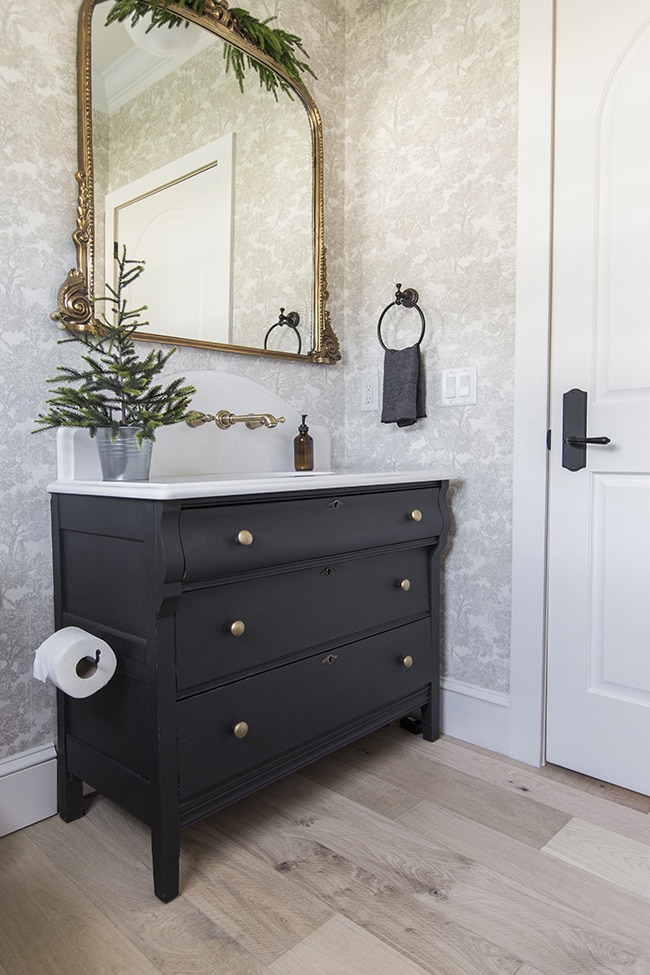 And finally, a room I haven't shared on this blog since the reveal last year… our upstairs guest bathroom: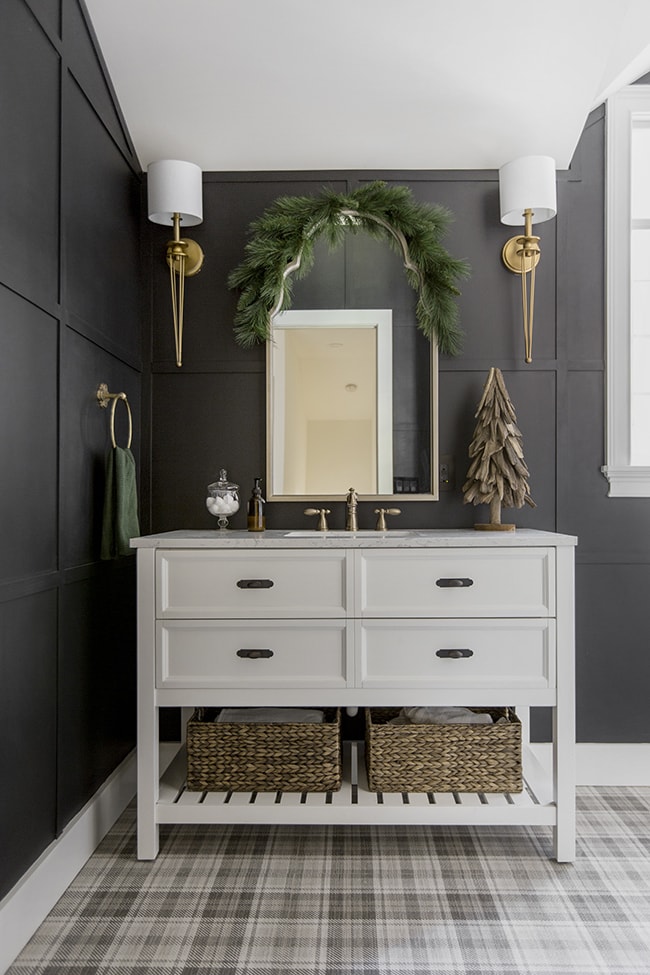 Surprise! It's another garland above the mirror. I also added a wooden tree my mom gave me years ago, and a forest green hand towel.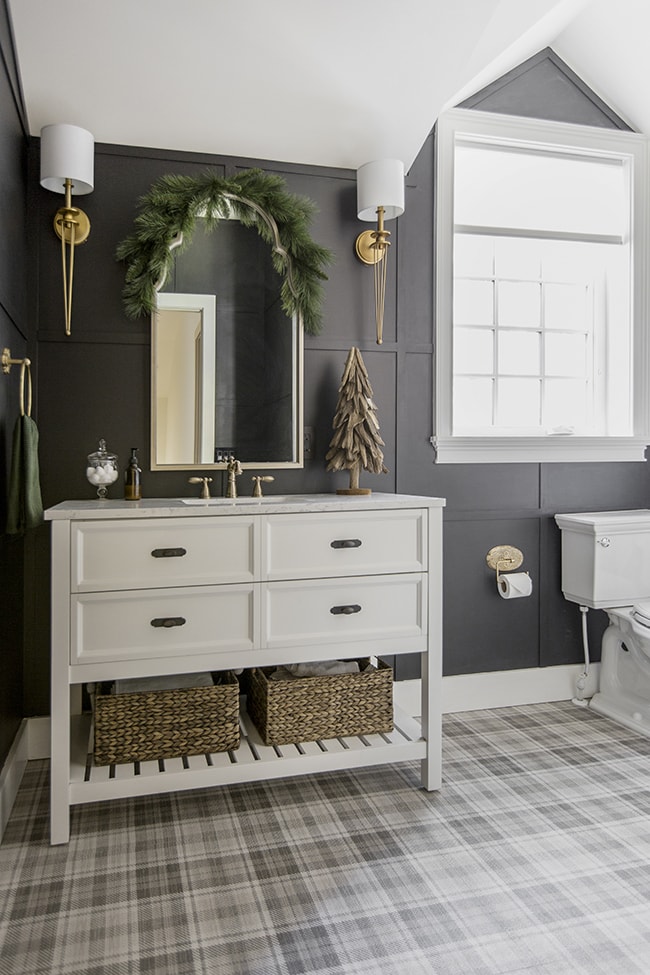 This room is still one of my favorites! I'll never get over this tile—it's such a shame they don't make it anymore!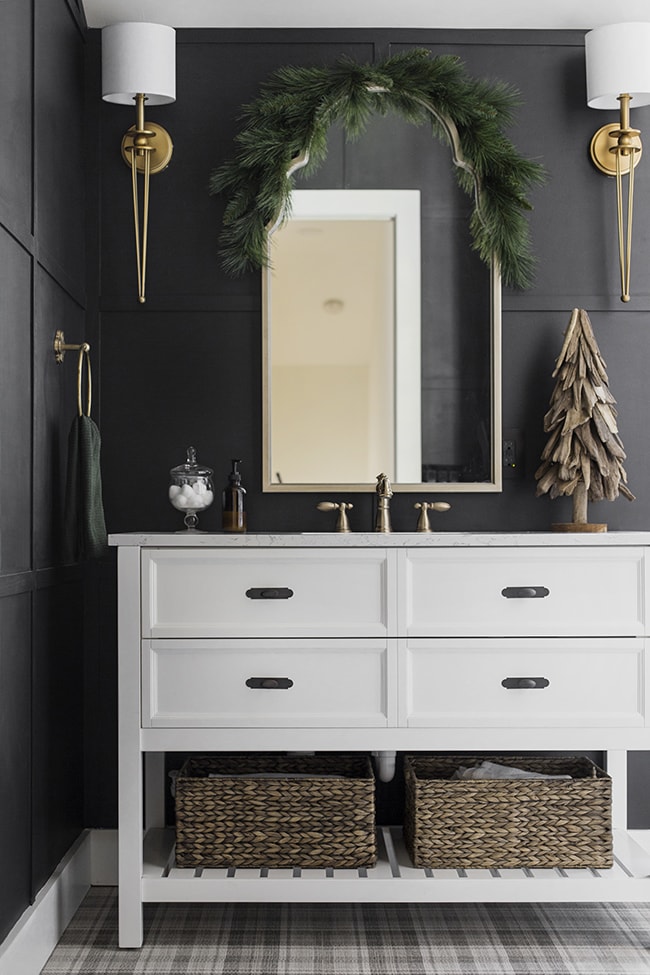 And that wraps Part 2 of the tour, my friends! As you're reading this I'm probably scrambling to hang wreaths and finish our exterior décor to share with you next. If we don't run into any hiccups, you can expect to see Part 3 (the exterior) tour on the blog on Friday. I'm also sharing a night tour with the house all lit up Friday evening on Instagram—you definitely won't want to miss that!
Happy December and I'll see you back here soon!