Years ago, I came across a photo of a lantern wall sconce used in a kitchen and it has stuck with me since. Sadly, it seems to have disappeared from my Pinterest board but here's a few examples I found to give you an idea…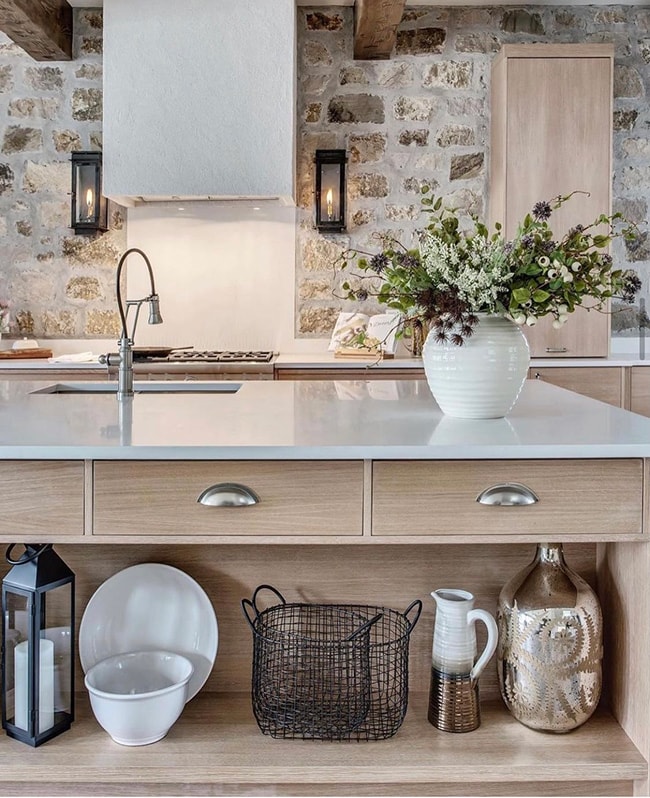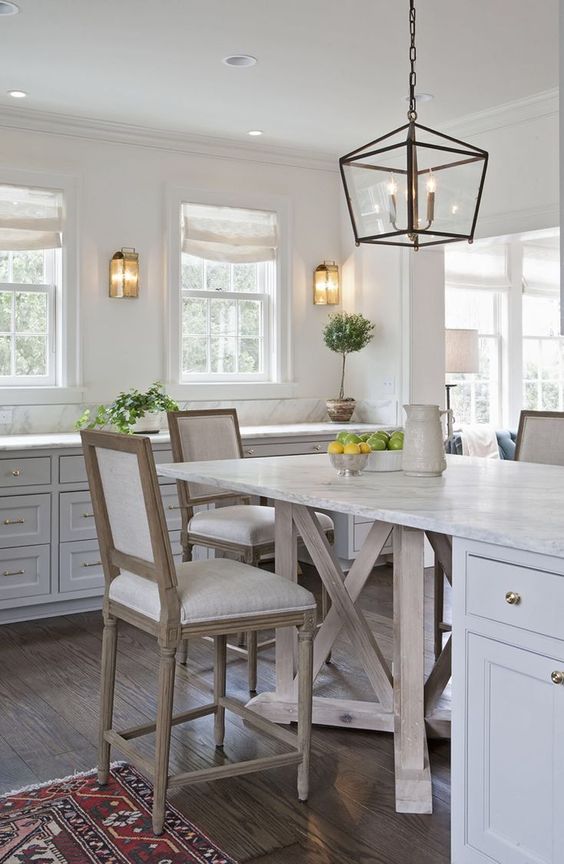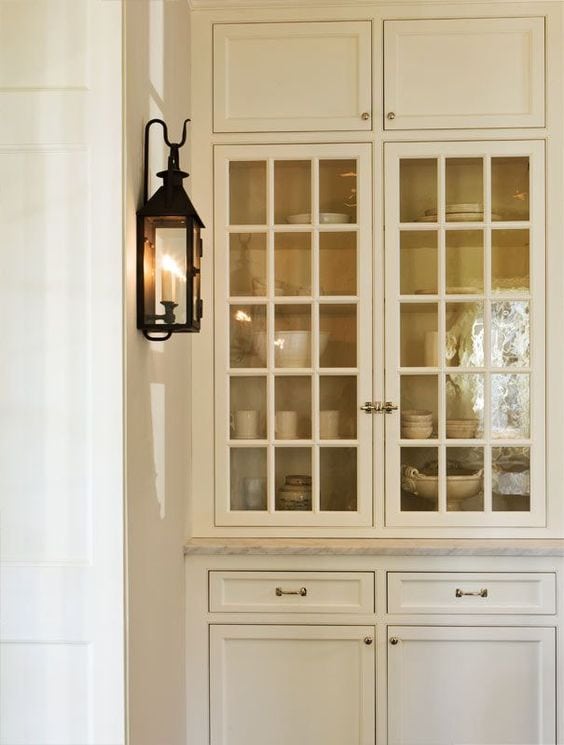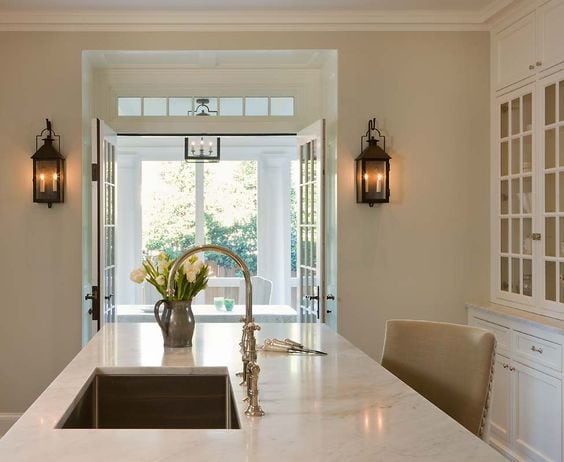 Lanterns are a very common style of lighting to use as pendants above the sink, islands and tables, but for some reason, you very rarely see them used as indoor wall sconces.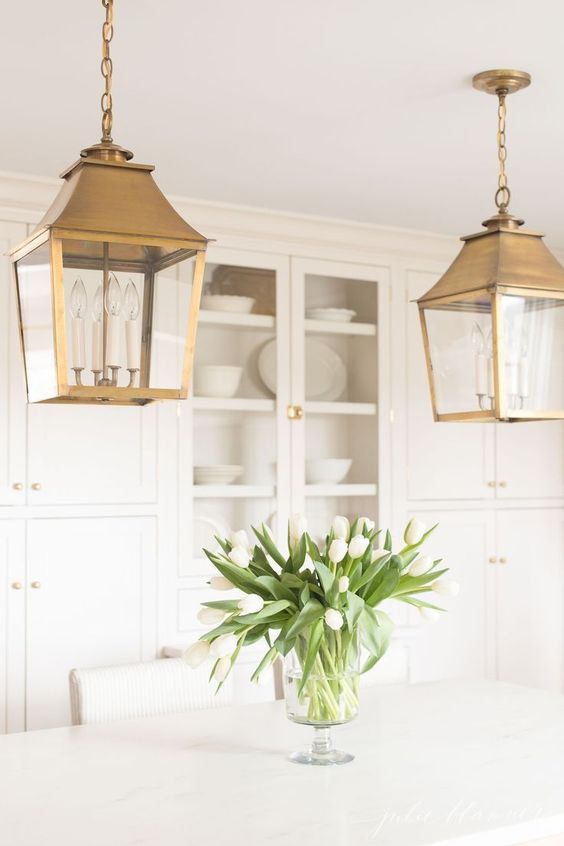 I've always been drawn to classic lantern lighting, especially when it's used in an unexpected way. It's a traditional design element that offers a timeless and rustic feel by bringing the outdoors in. Who says traditional outdoor lighting can't be used indoors? Why not break the 'rules' and do something different?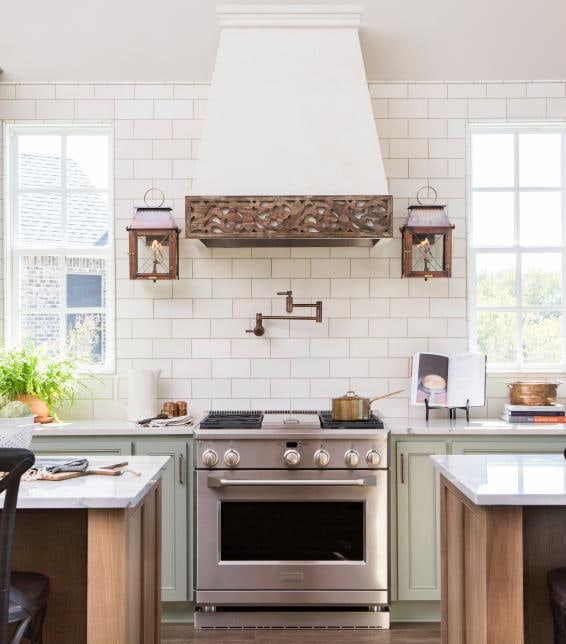 I've been waiting for just the right opportunity to use them in a kitchen design. Well friends, the wait is over, because that's just what I'm planning for the Hacienda Hideaway kitchen! I'm still working on the details to finalize those plans and share with you (hopefully later this month) but there are many design elements I want to focus on individually and share my selection process—and lighting is a big one.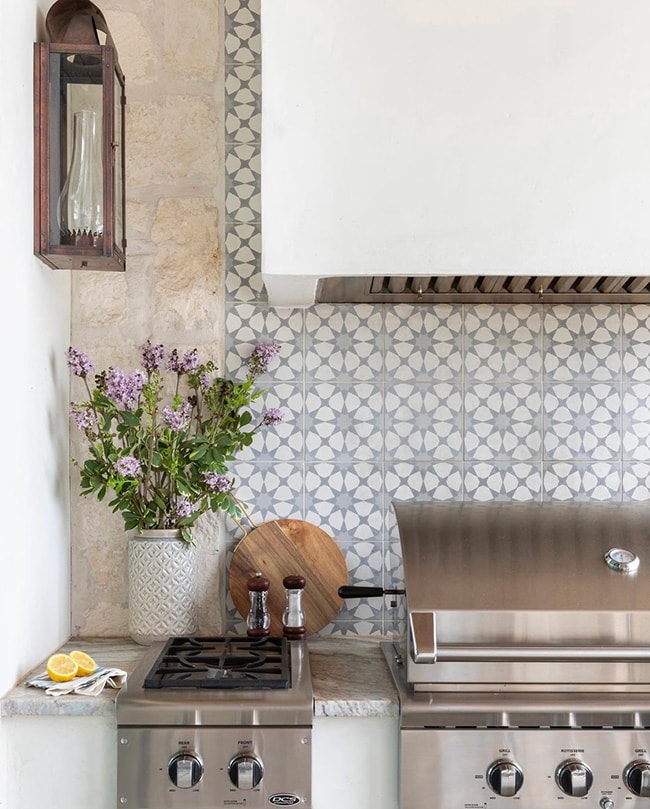 Today I'm focusing on wall sconces specifically, and this is one of the features I'm most excited about. I've rounded up 16 beautiful budget-friendly lantern wall sconces I narrowed down for our new kitchen. Most are outdoor rated but you can use any of these indoors—kitchens, bathrooms, hallways, bedrooms, laundry rooms and living rooms—think outside of the box!
Click/tap on any of them to shop, and see if you can guess which one I chose…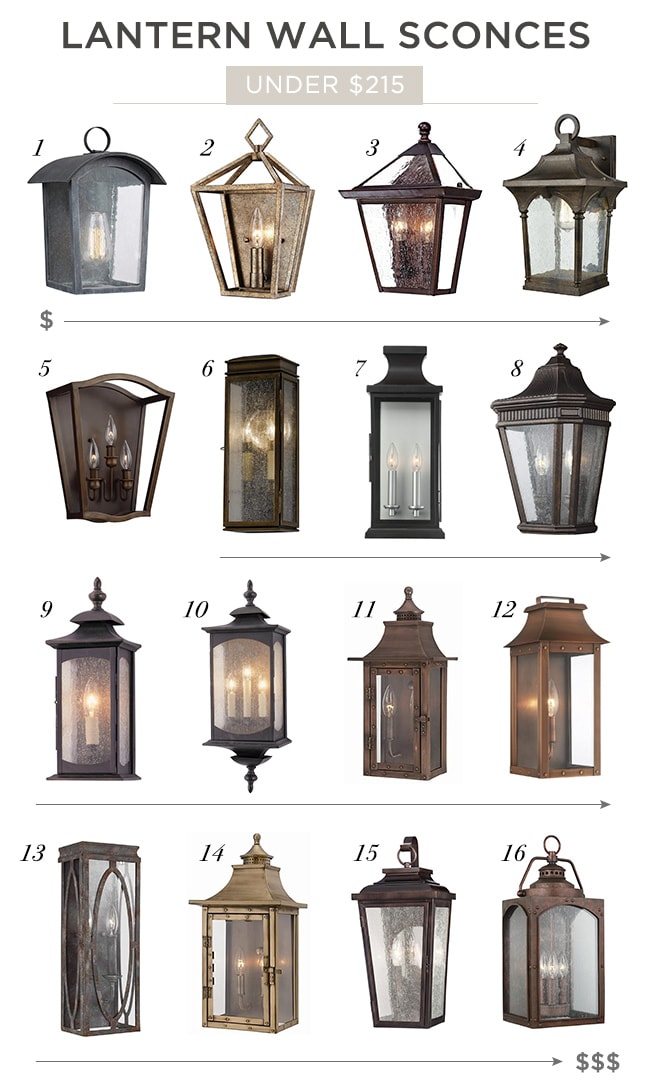 1 / 2 / 3 / 4 / 5 / 6 / 7 / 8 / 9 / 10 / 11 / 12 / 13 / 14 / 15 / 16
And the one I chose for the Hacienda Hideaway kitchen is….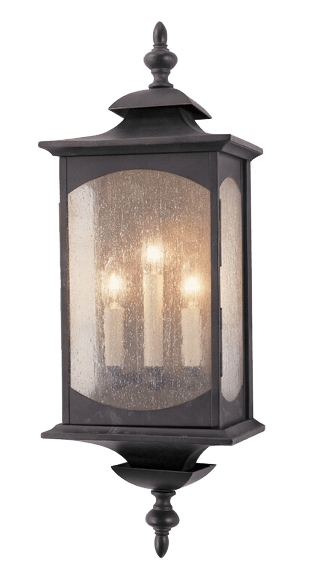 The Feiss Market Square Lantern! I was able to snag two on sale from Wayfair (they keep changing the name and price of the item, but they seem to have the best deal at $184). There's also a smaller two-light version and a single light version from Walmart.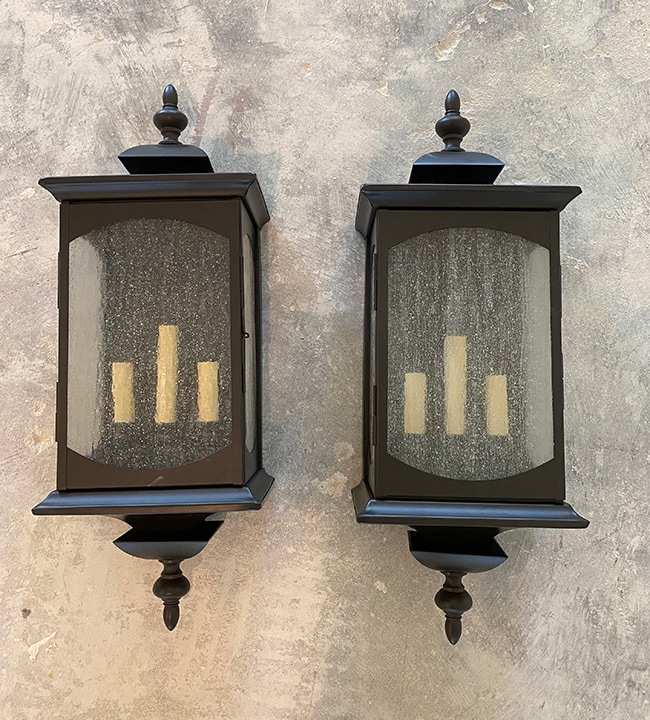 The charming finial detail sealed the deal for me, and I love the antique seeded glass. They're the perfect style, size and price point and I'm so excited to see how they look in the new kitchen. I stumbled across this photo of the smaller version used in a bathroom (source unknown):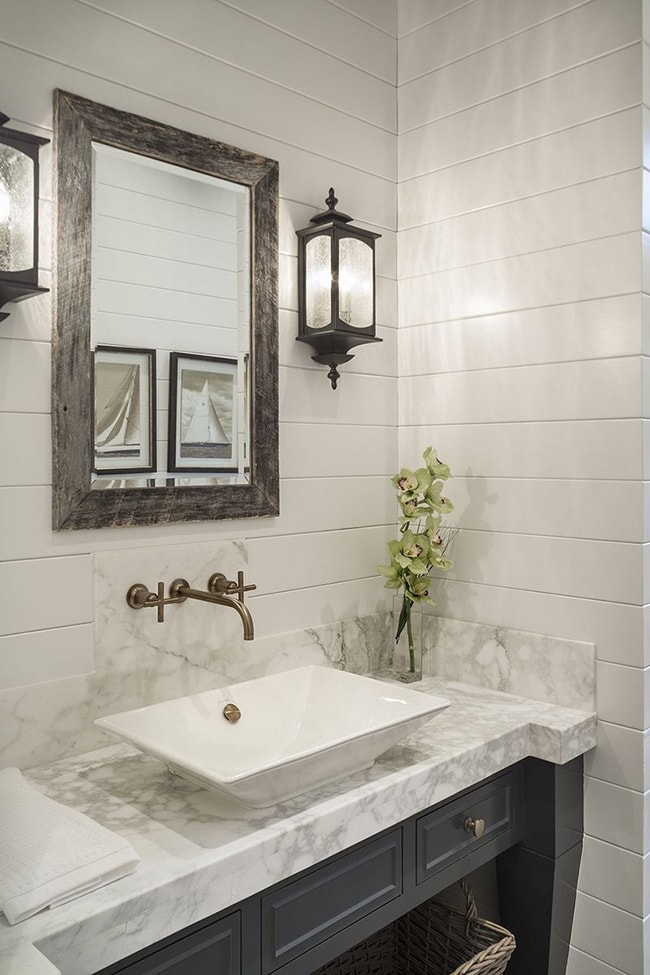 Before ordering, we taped an outline of the size on the wall to compare the two sizes and confidently make a decision (highly recommended to avoid any surprises).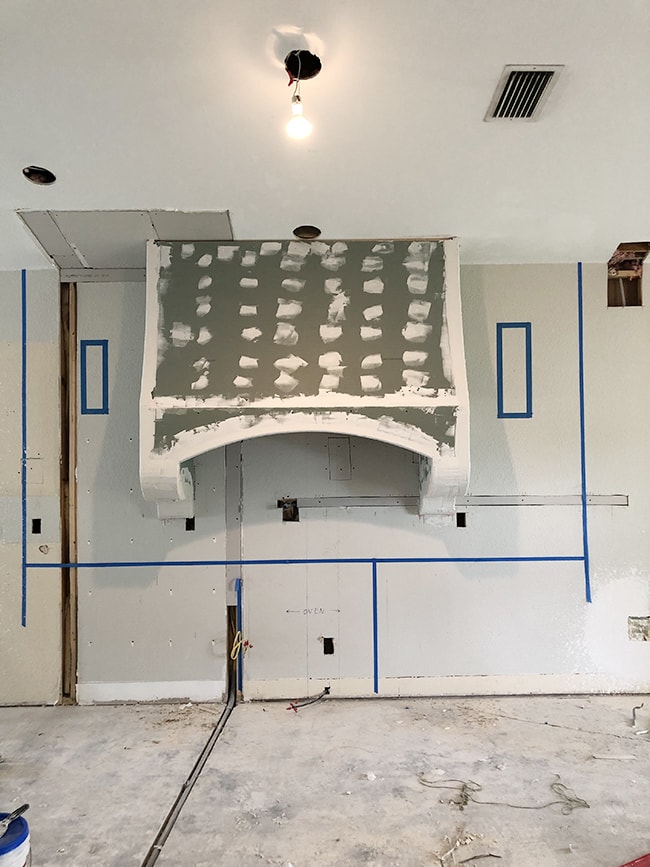 The large size ended up being just right so I was able to confidently place the order.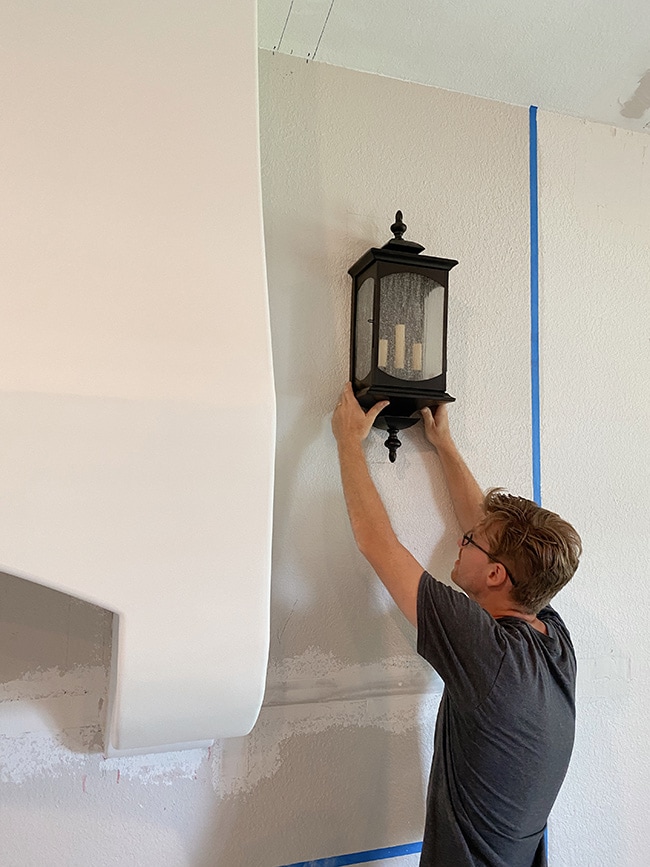 I like the black metal but I'm leaning towards making them a bronze color (using my Rub n Buff technique) to give them a rustic patina, which will tie in really nicely with the backsplash tile I chose (more on that soon!) Can you picture them in this space?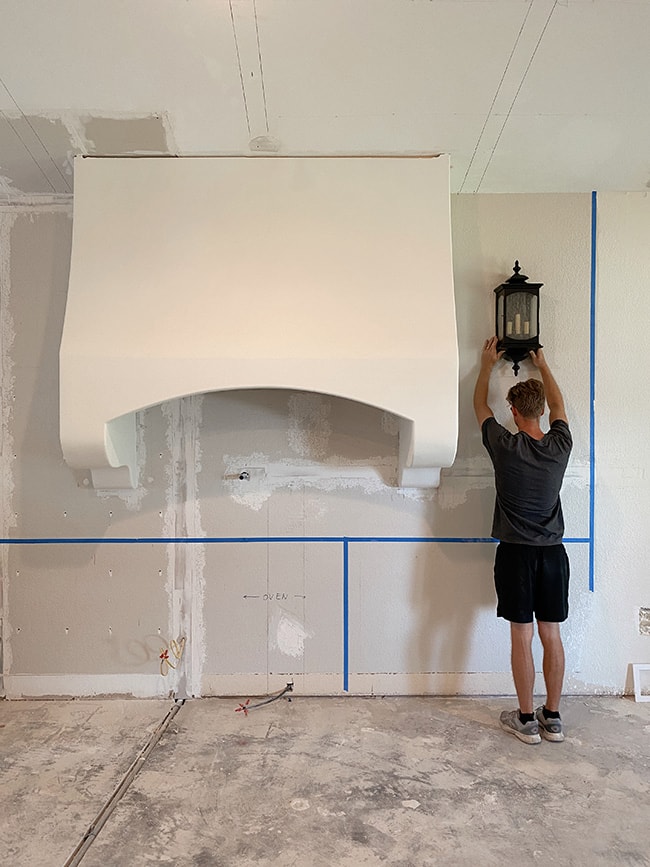 I'll be sharing a closeup of the lights today in my Instagram stories, so make sure to check that out if you want to get a better look. Has anyone else out there used lanterns indoors, or is it something you'd consider? This definitely won't be the last time I use them in a design.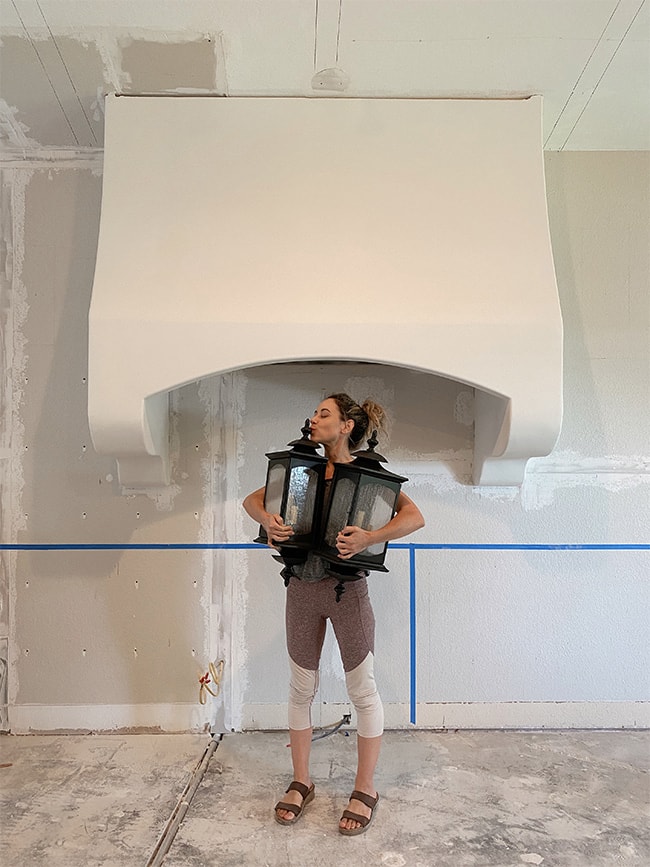 ---
Looking for more budget-friendly lighting? Check out my favorite finds on Amazon under $200 (this list is constantly updated, so bookmark it for later!)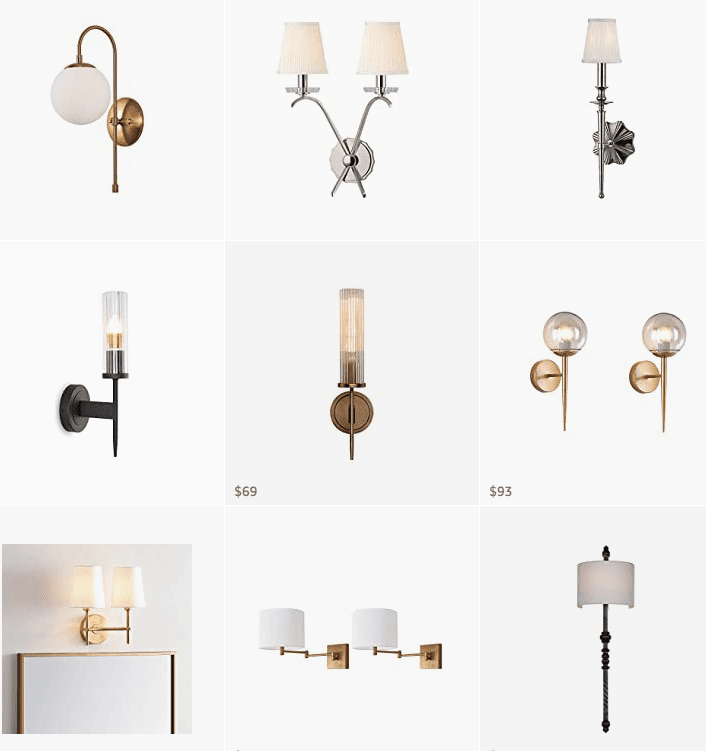 I'm aiming to have the kitchen design plans ready to share with you next week, and you won't want to miss this post! Lots of exciting things are in the works…