The flight to Chiang Mai and taxi to my hostel was a breeze—I think I'm finally getting the hang of traveling here. Although anything is easier than the disorganized chaos on the islands and at this point I actually enjoy being at the airport where I'll most likely have A/C, wifi and not end up lost.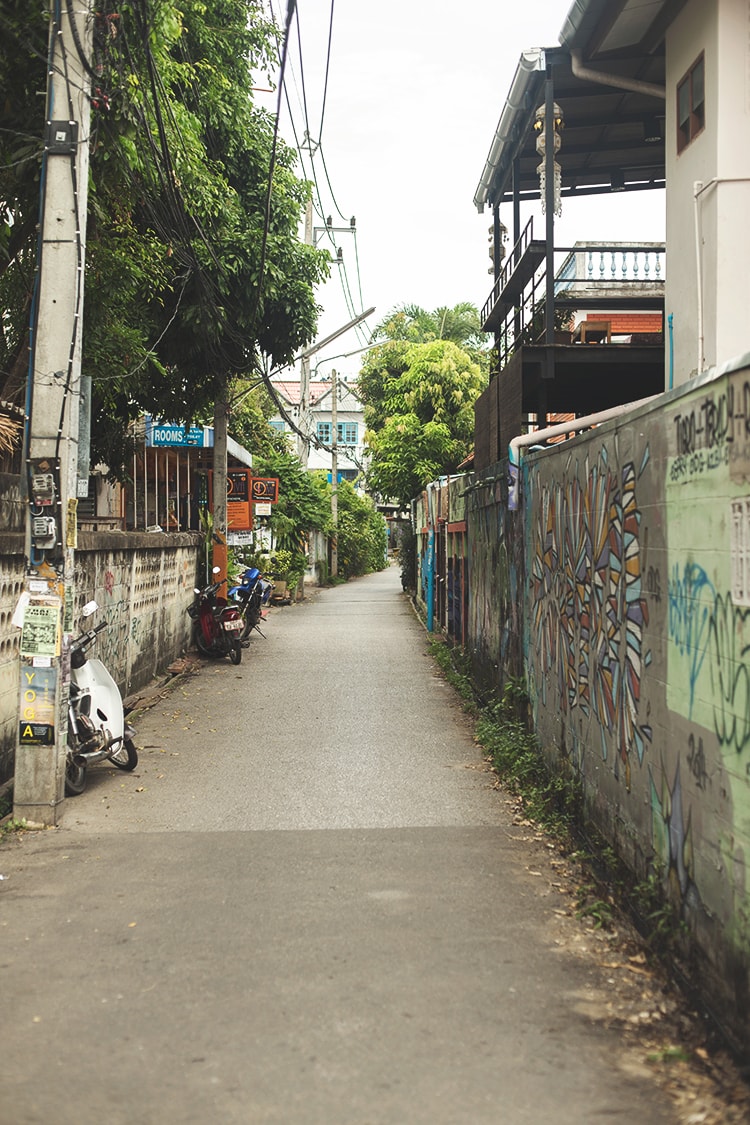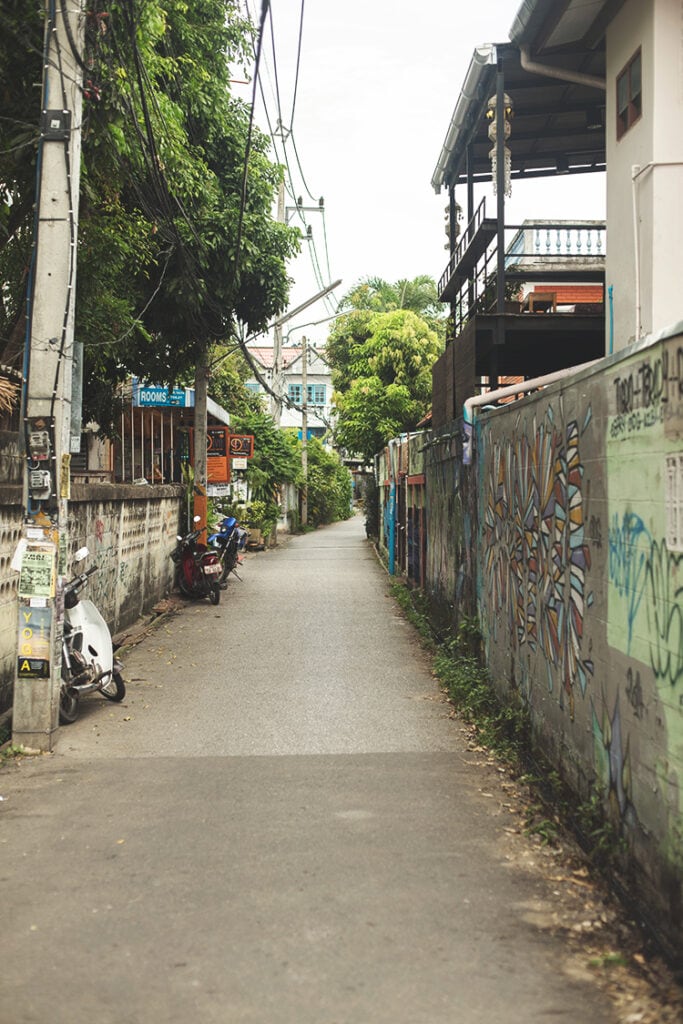 PinSomeone online had recommended Nature's Way Hostel in Chiang Mai, and after seeing the 100 baht ($3/night) price tag I booked without hesitation. The German at the front desk spoke fluent English and was extremely helpful, but as soon as I walked into my dorm I wanted to run out. It was a tiny room with no A/C and the musty air reeked of teenage boy's locker room. I sat on my stiff bed which crunched beneath me… apparently the mattress is wrapped in plastic as a barrier from excessively sweaty bodies subjected to the living conditions in that room.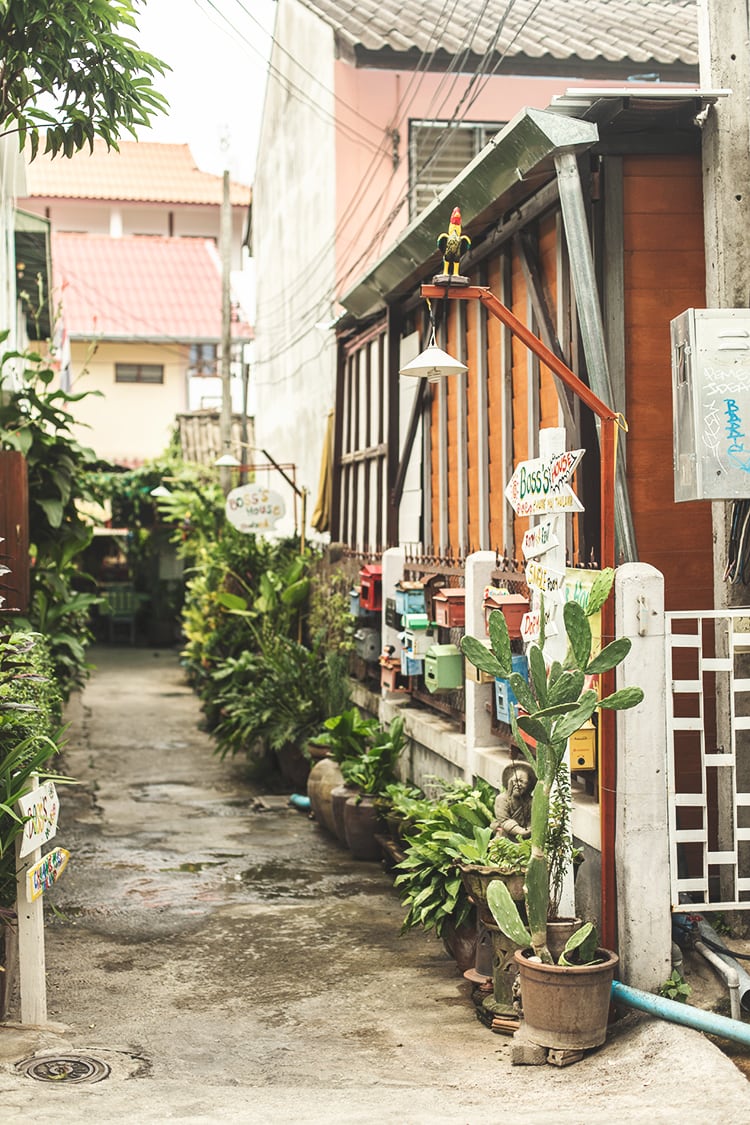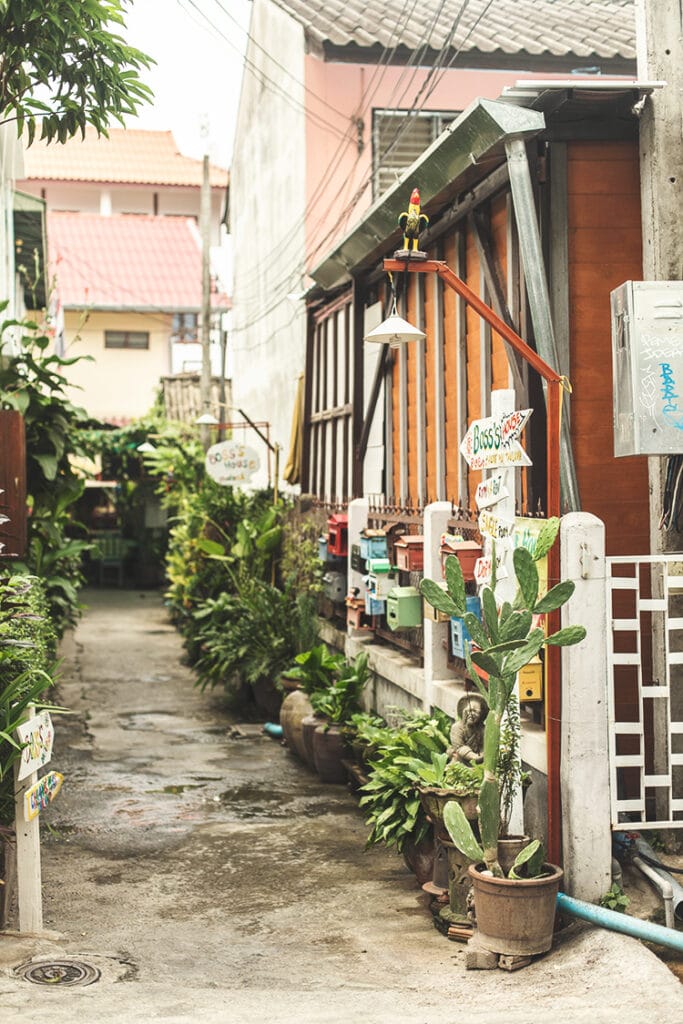 Pin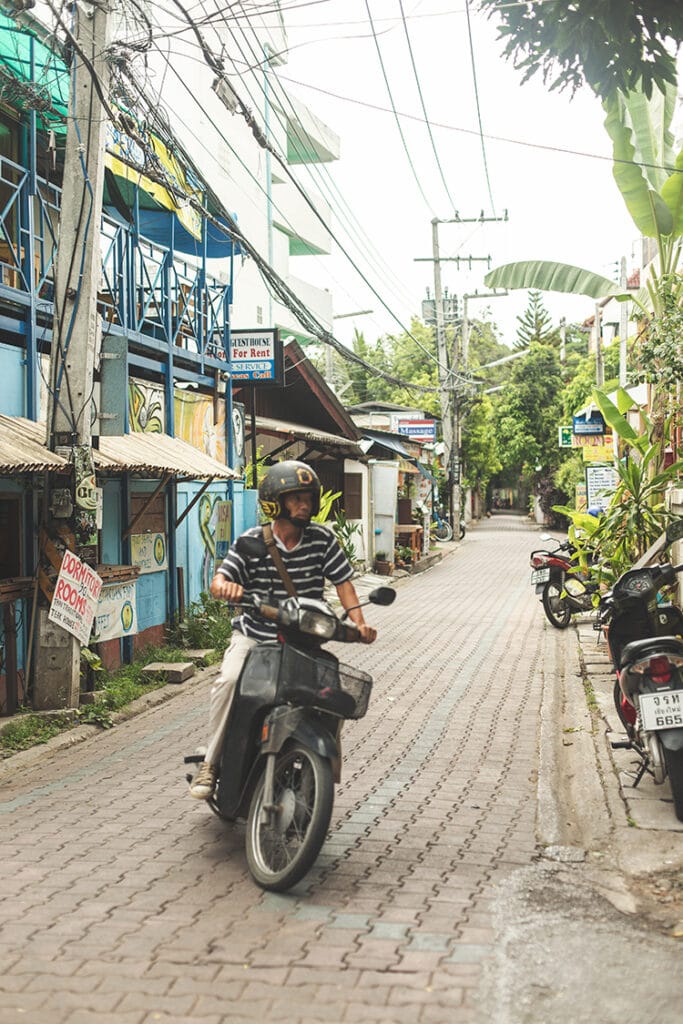 Pin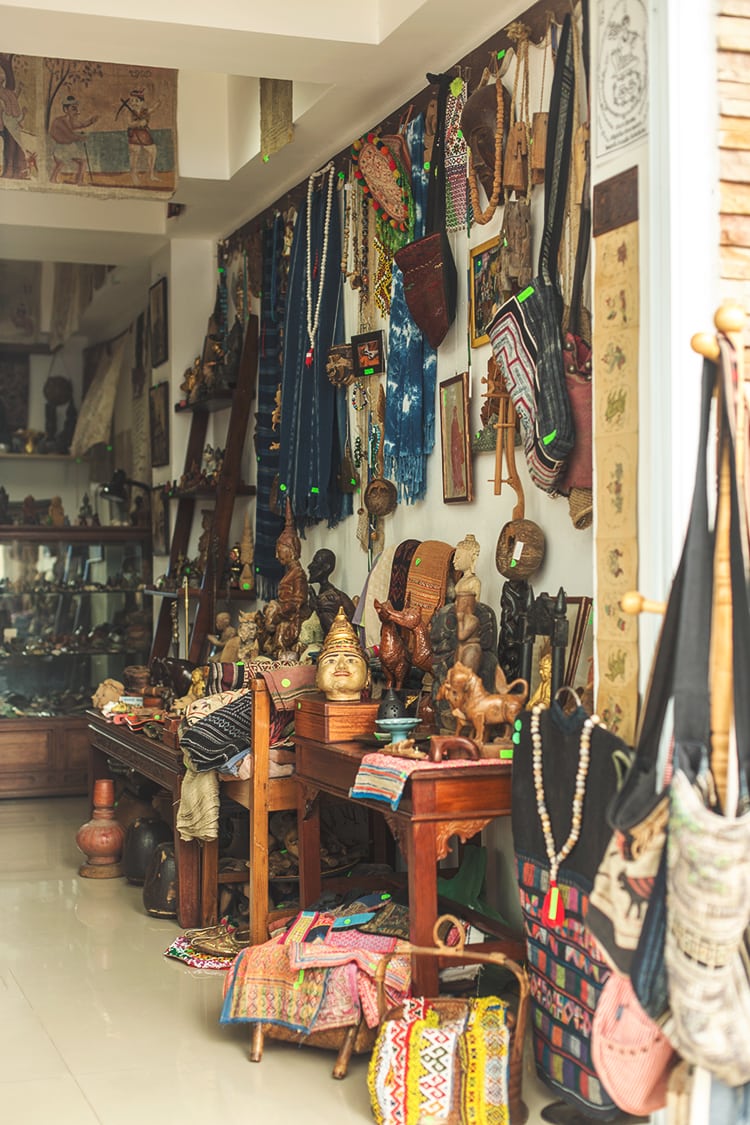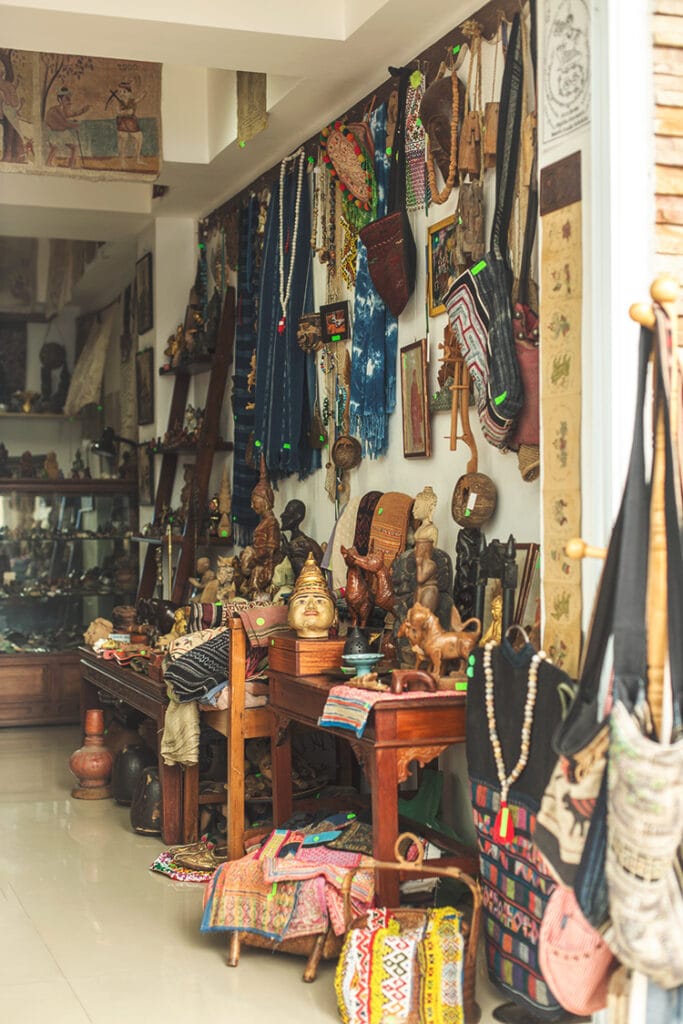 Pin
Immediately I grabbed my laptop and sat outside to start looking for another hostel. A few minutes later a girl walked by with a familiar (non) accent. "Where are you from?" I asked. "California!" she answered with a smile. Relieved to have someone to communicate with in almost two days, we started chatting and realized we grew up and went to school in similar areas. She was leaving in a couple days and we made plans for dinner and shopping that evening. Moments later, a woman with a thick accent walked by with glowing balls and circus props and asked if she could teach us juggling tricks. Maybe I'll just stay here one night… I thought, amused this random turn of events.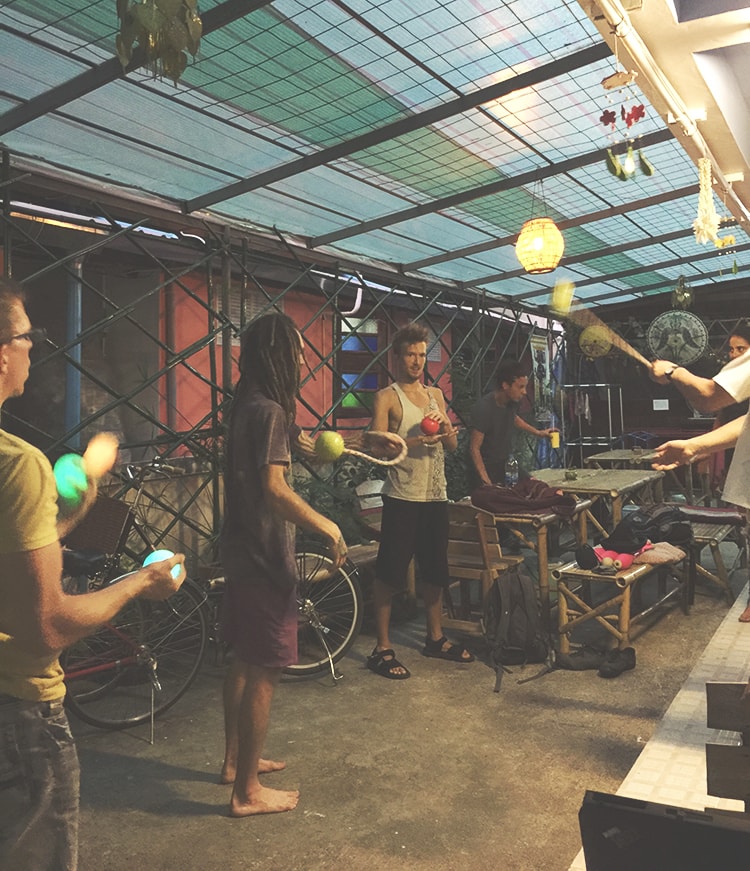 PinAfter mojitos, margaritas and possibly the biggest burrito I've ever had, my new Californian friend and I wandered around the city until landing on the night bazaar. I thought it may be similar to the market in Surat Thani, but this thing was massive. You could spend all night here.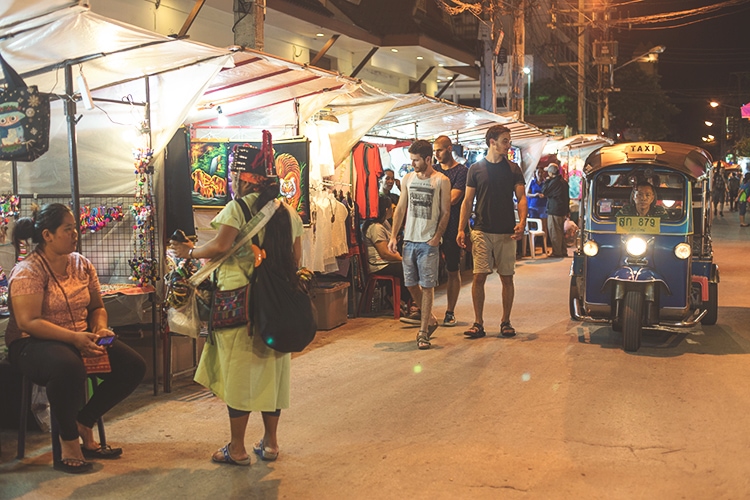 Pin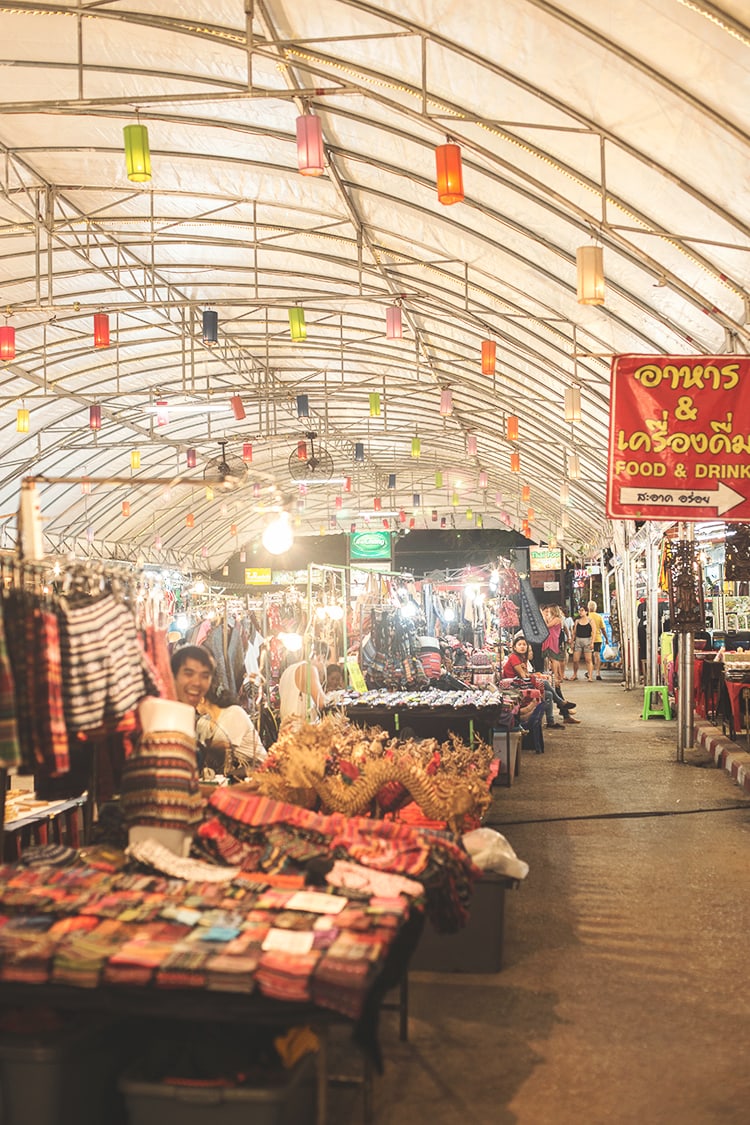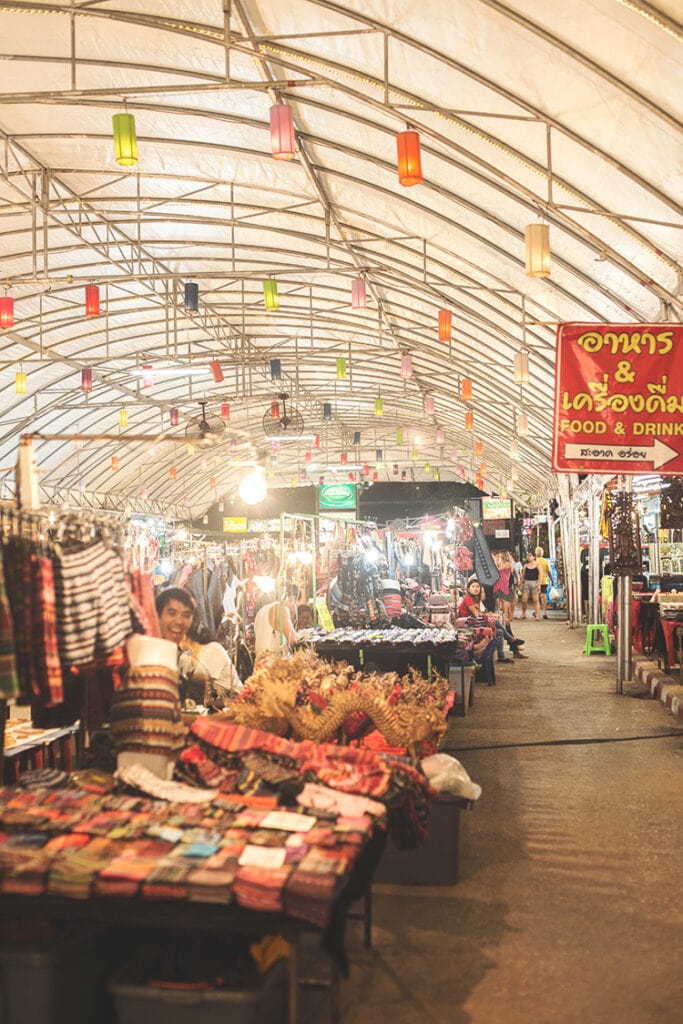 PinThe allure of $4 elephant pants and $2 tank tops got the best of me and I ended up at the ATM after spending every baht in my wallet. But it was so worth it…. for the dark chocolate gelato, shorts, pants, dress, wallet, shirt, earrings and backpack. Exercising willpower at this place is futile.
The food was the best I've experienced in Thailand so far. I'm already a few pounds up from the islands—but when it's this delicious, this cheap, and on every corner, you can't help but devour everything in sight.
Fresh ginger tea and a full plate of honey cashew chicken & rice for $3.50…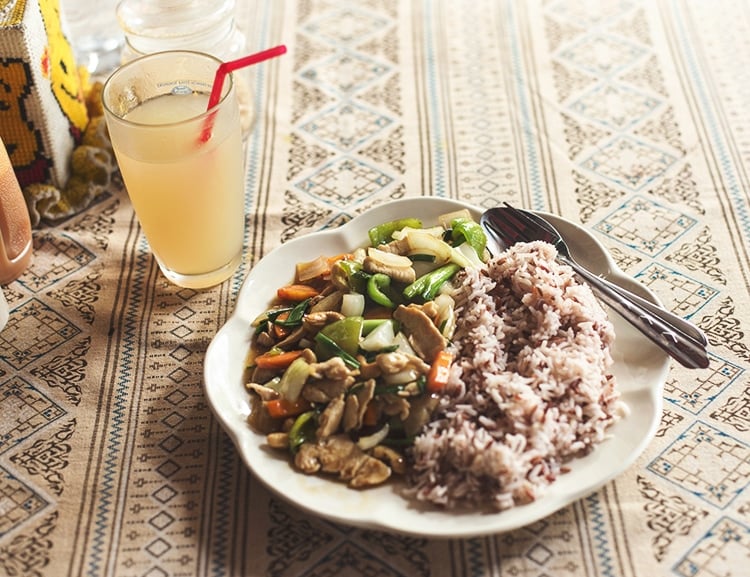 Pin
No willpower here. None.
The next day I headed back out to walk the streets, run a few errands and visit some temples. I made it to the first one, Wat Bupparam, and was in awe of the architecture, the attention to detail.
It's one of those sights you can't really take in all at once. The intricate details all around you fight for your attention and are best captured in small doses.
There were ladies at the entrance who had trapped baby birds in small baskets and told you to pay $1 to set them free. Thai people aren't very nice to birds I've noticed.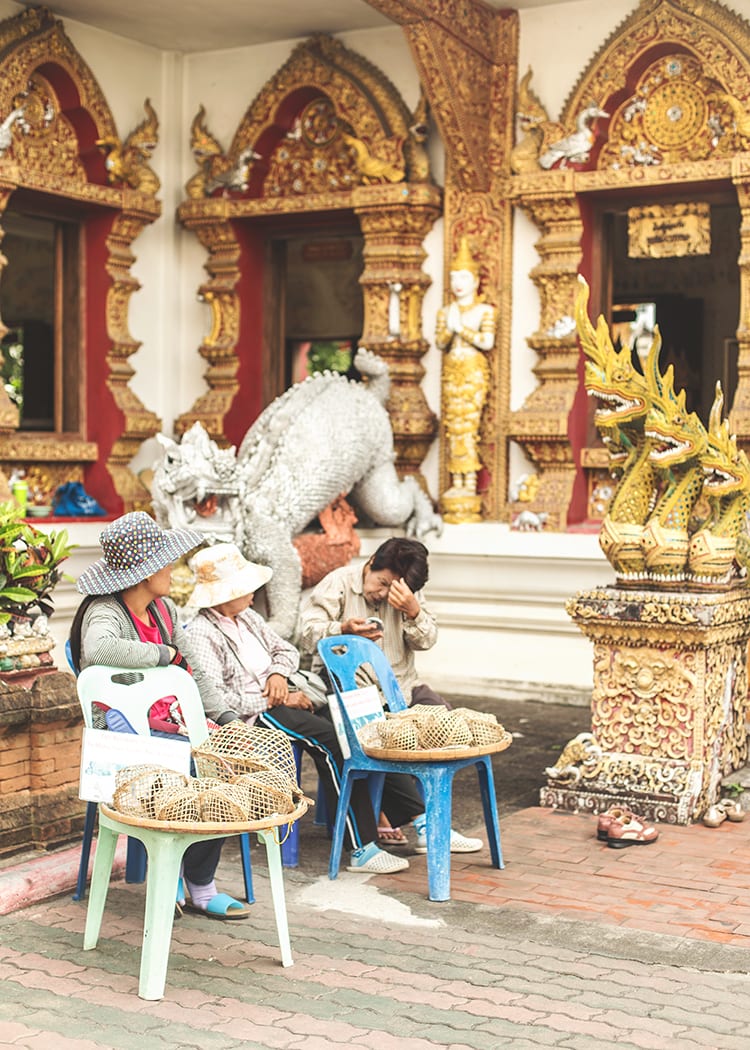 Pin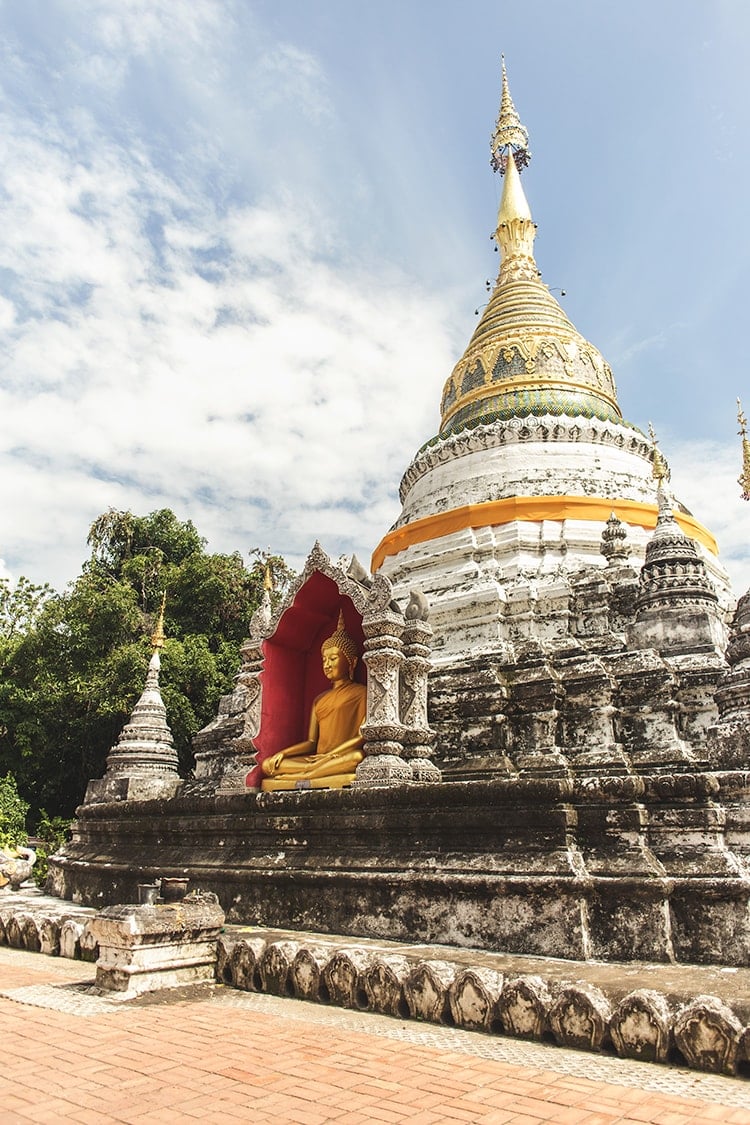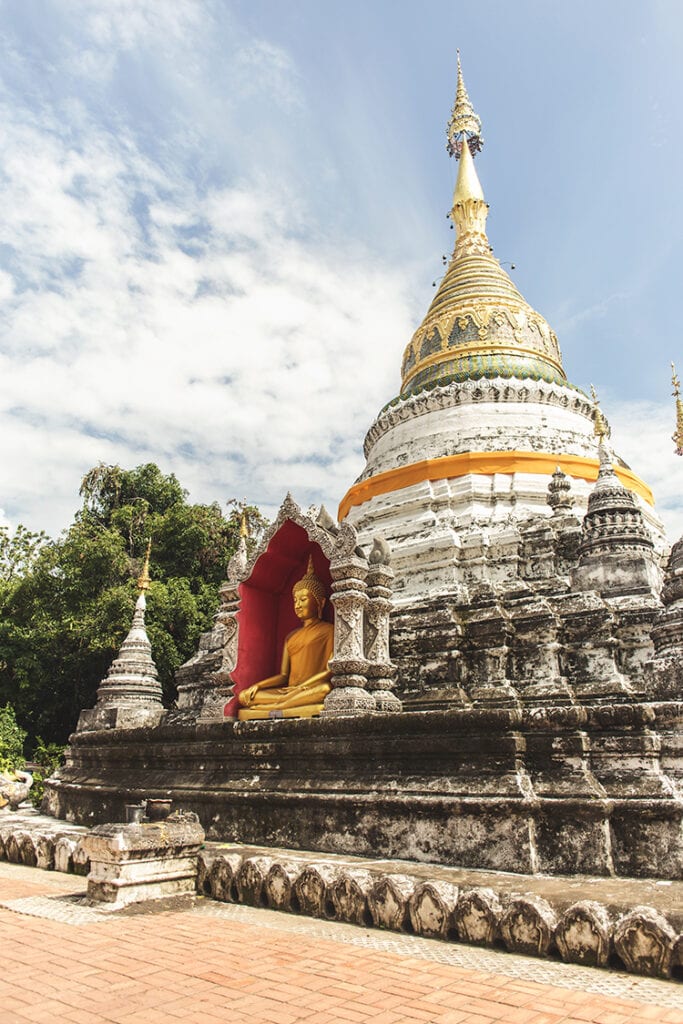 Pin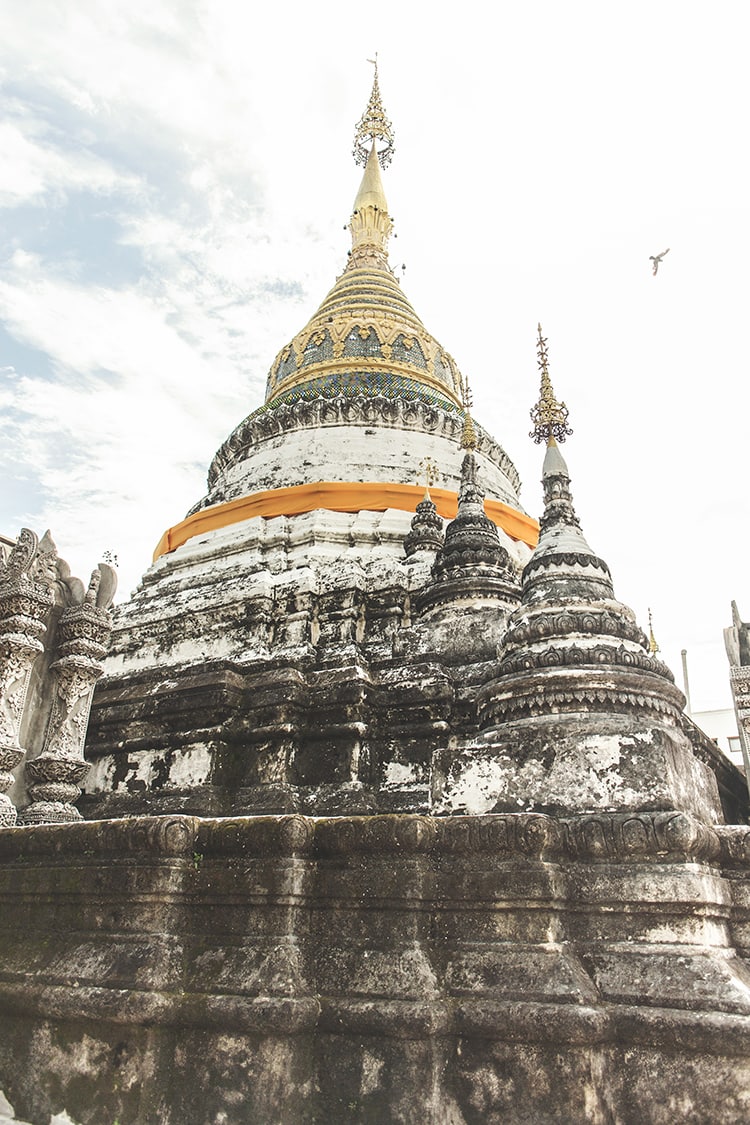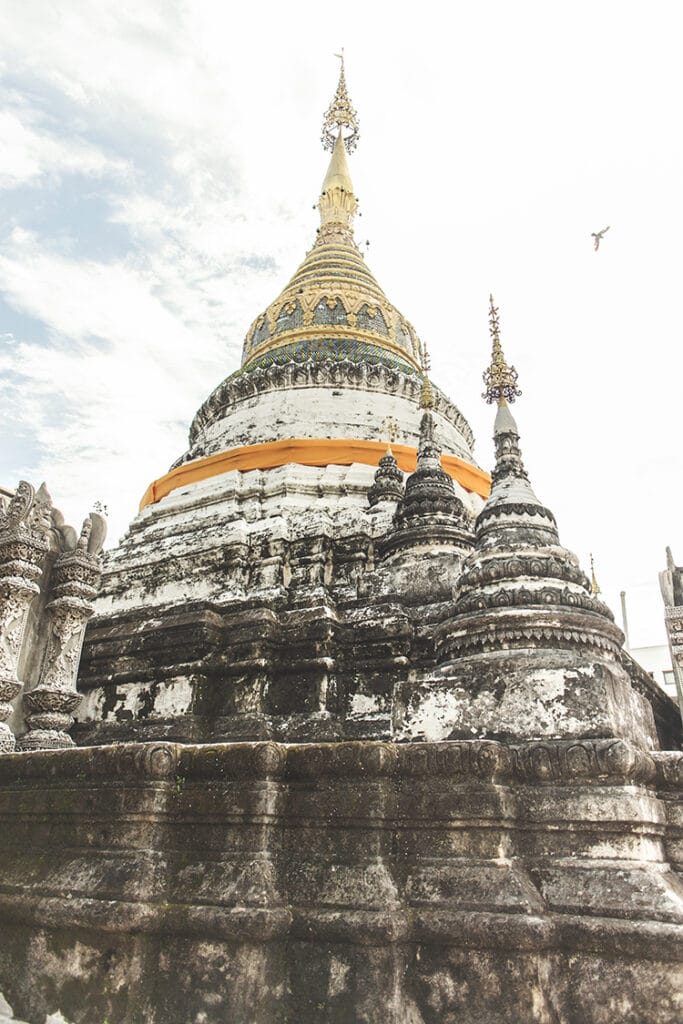 Pin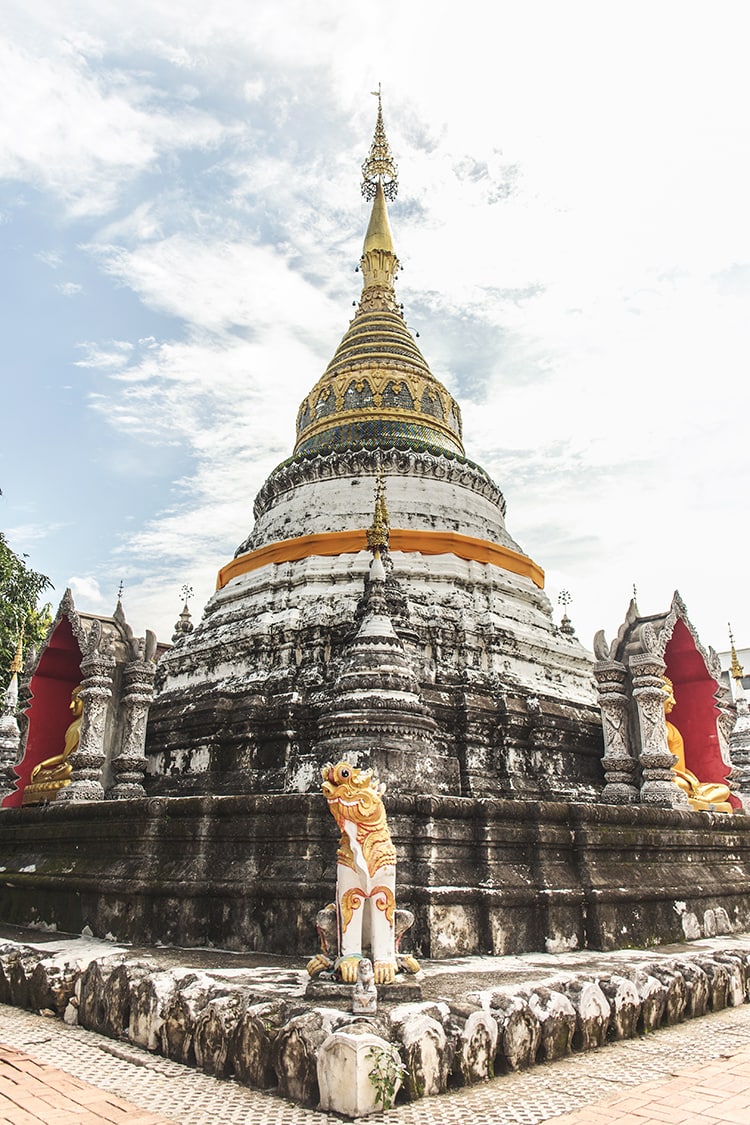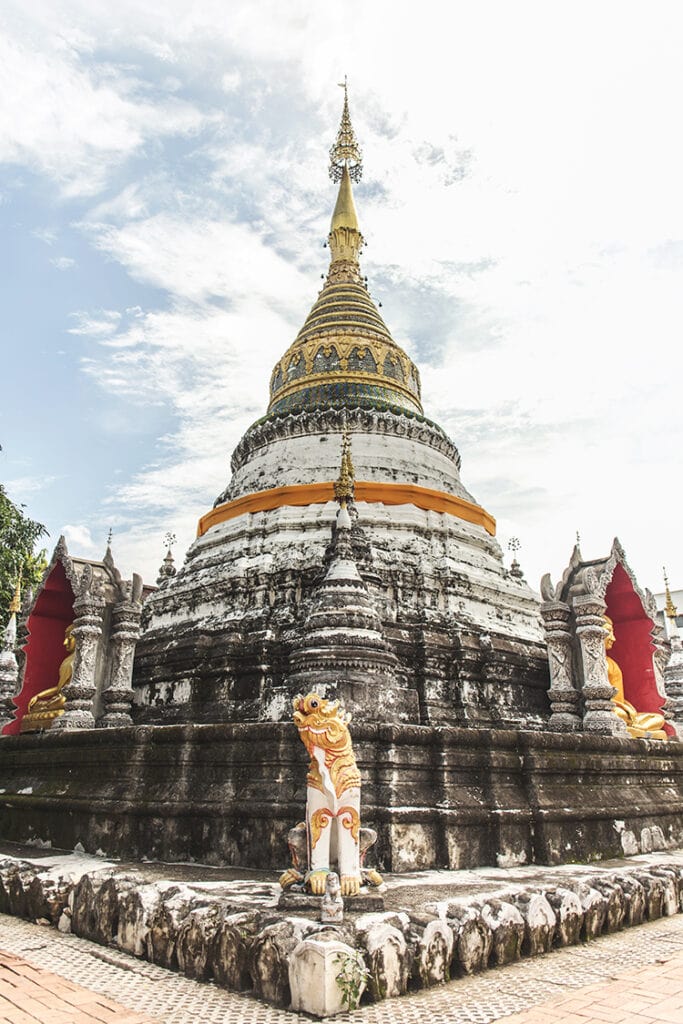 Pin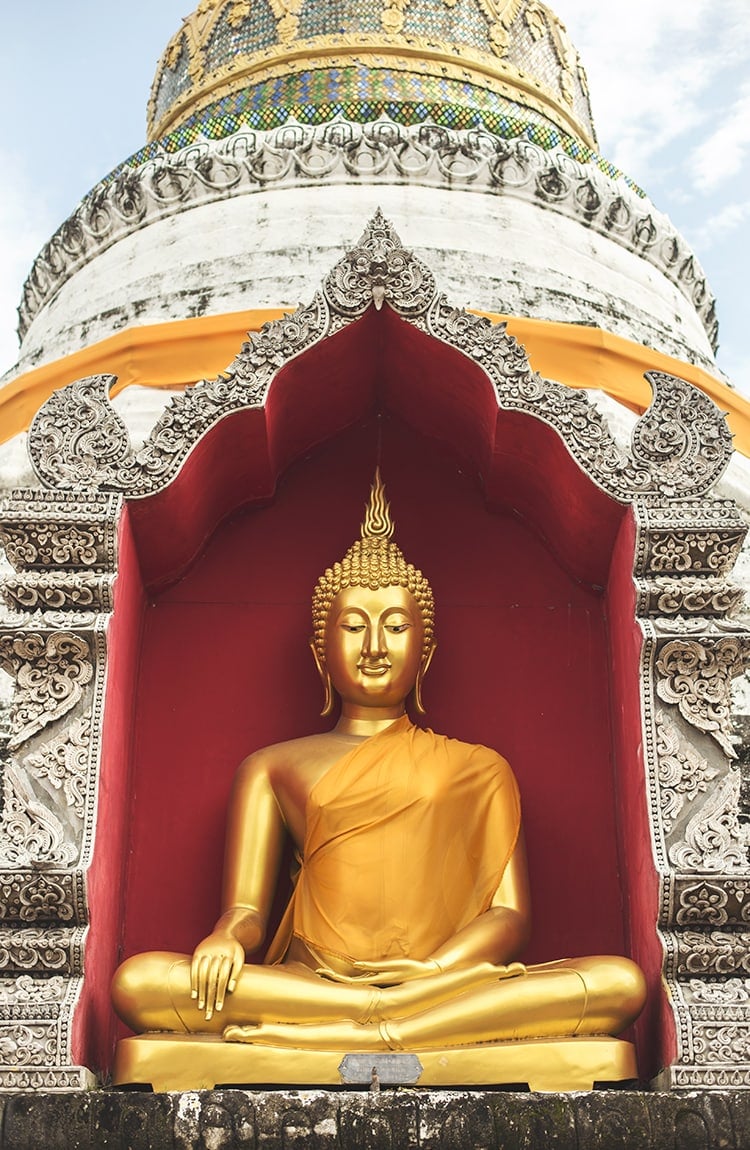 Pin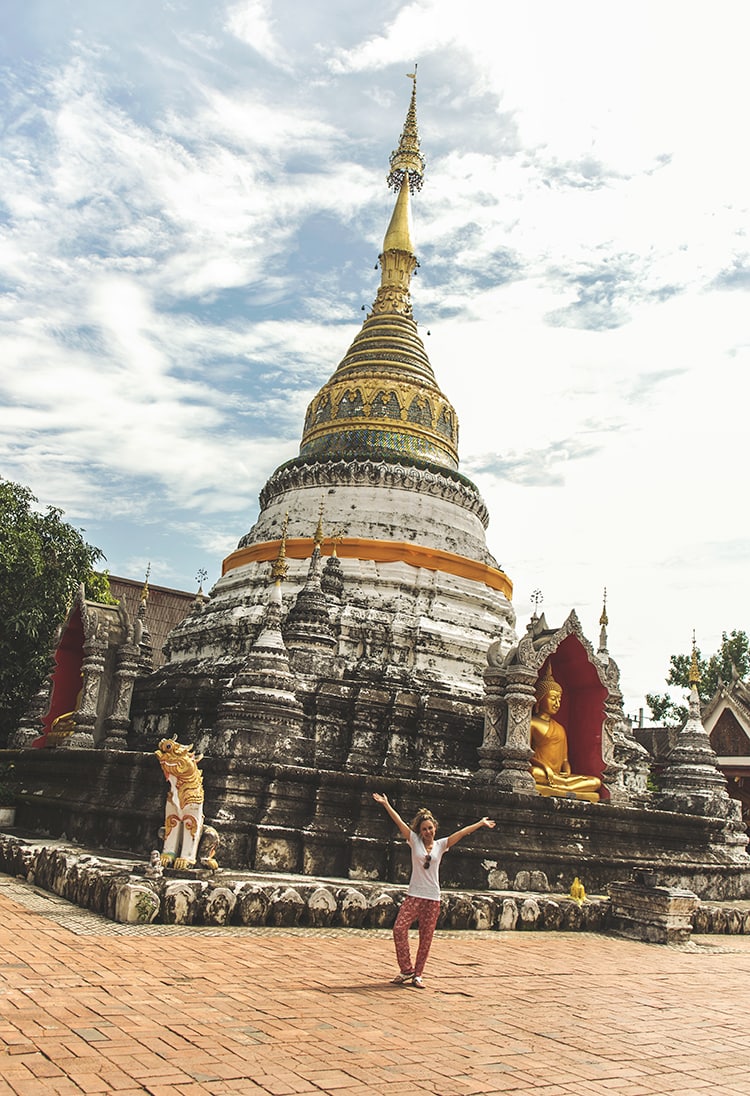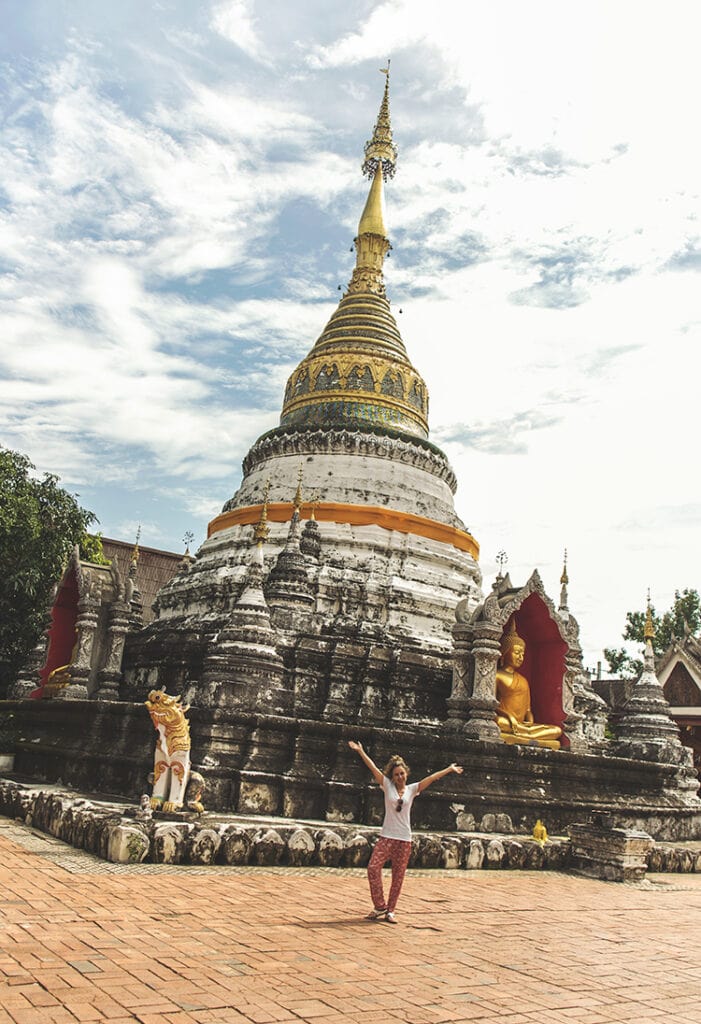 PinAfter hours of walking through the city with no relief from the heat and in desperate need of a cold shower, I decided to skip the other temples and head back to the hostel. I was reminded of my first day in Bangkok—seemingly the only tourist in sight, dropped into a completely foreign environment, surrounded by the hustle and bustle of locals' day to day lives.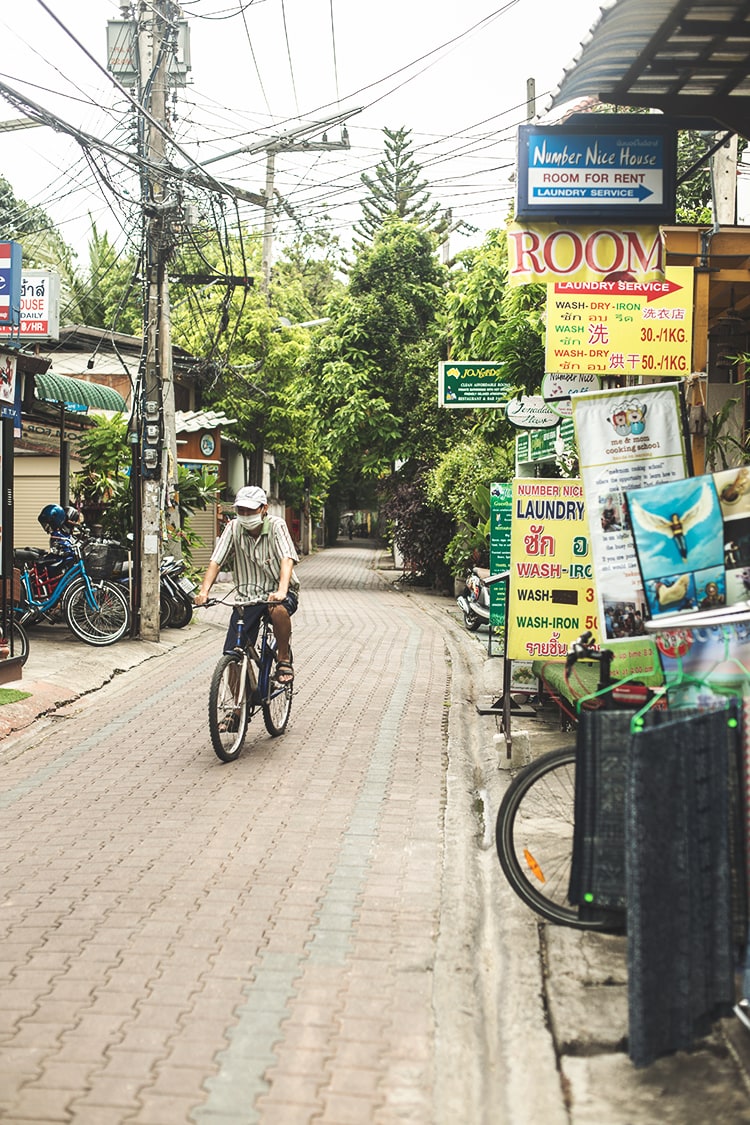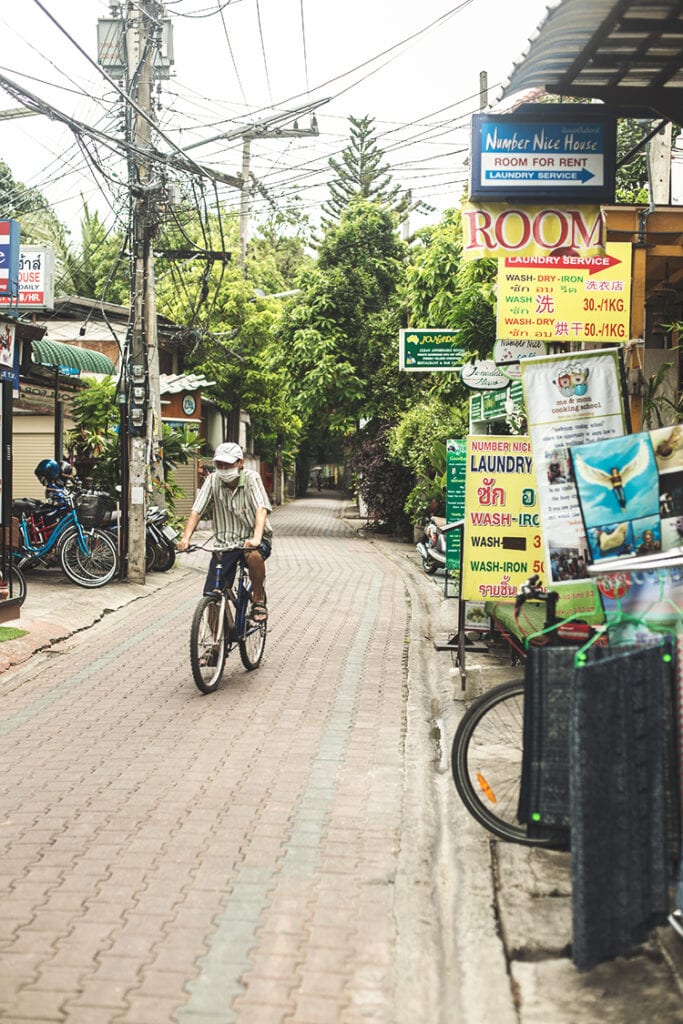 Pin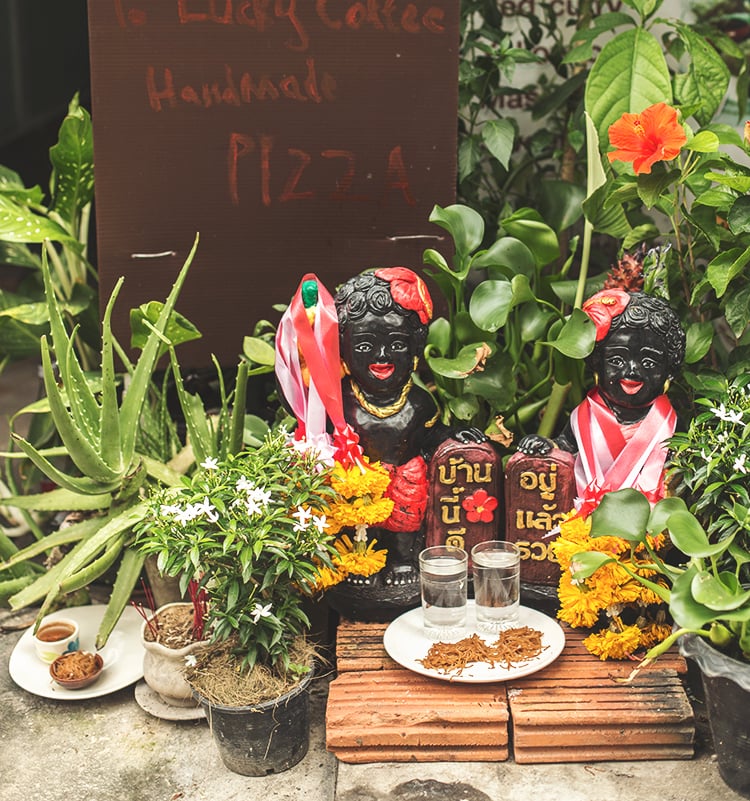 Pin
Unlike the touristy islands, it's more difficult here to meet and form friendships with other travelers, especially over such a short period of time. There's so much to do in Chiang Mai but after less than two days, loneliness began to creep in for the first time since leaving home. I found myself missing the islands and just wanted to get out of the city and back to nature.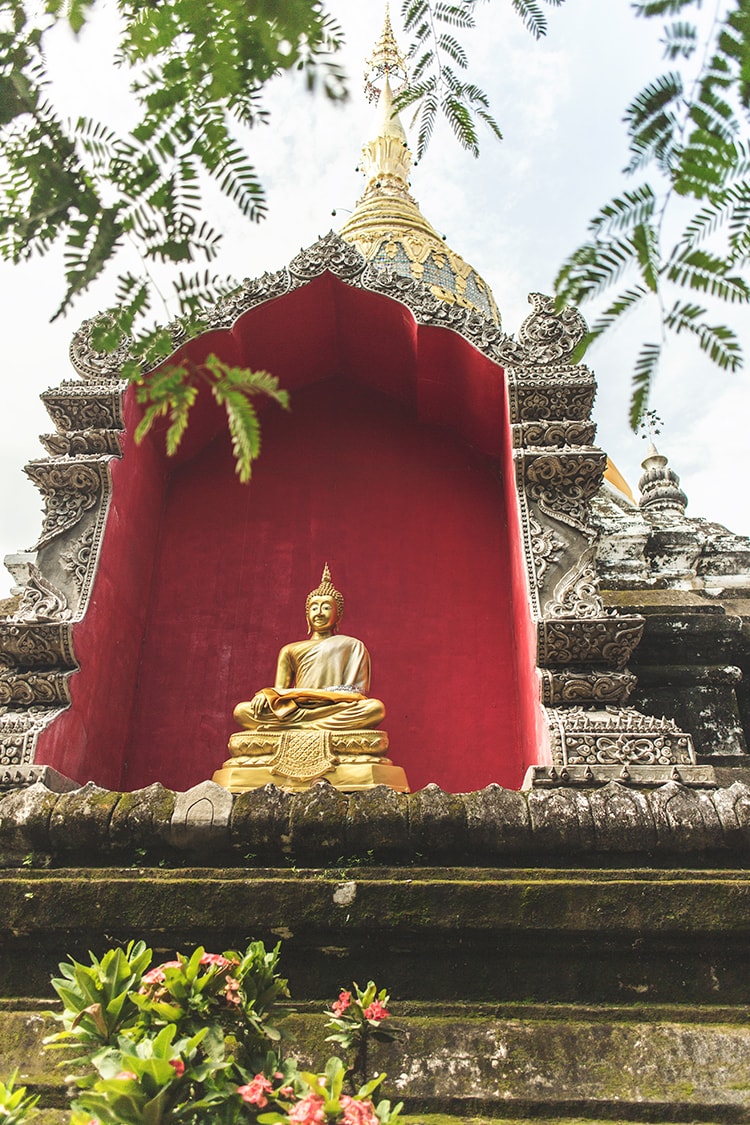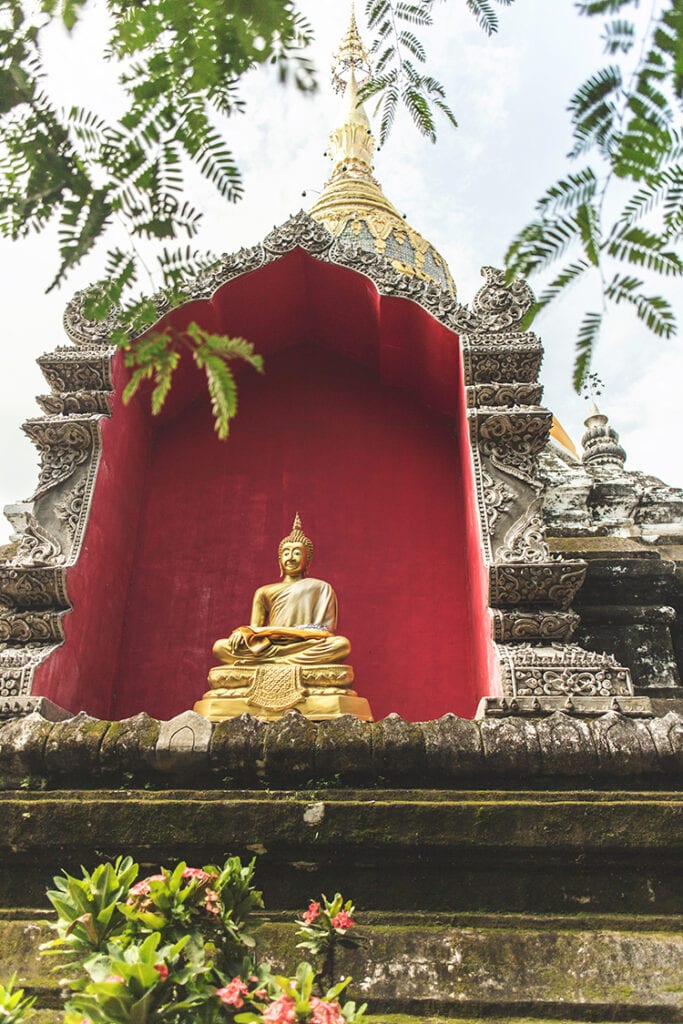 Pin
That night I met up with my Californian friend again and she had just met two other girls also from California who were up to hang out. After stuffing ourselves with amazing Indian food and Mai Tai's, we caught a ladyboy cabaret show at the night bazaar. Easily my favorite experience in Chiang Mai.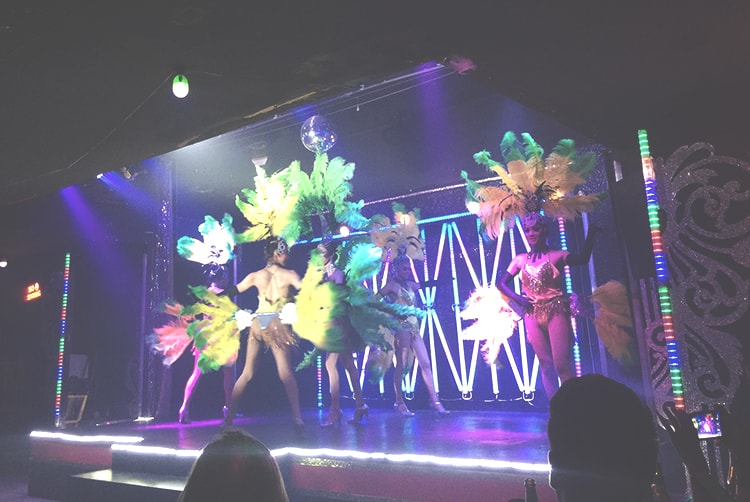 PinThe next morning I booked the first bus out of the city to a small hippie town in northern Thailand by the name of Pai. Everyone I met had been raving about it and after seeing photos, I knew it was exactly where I needed to be.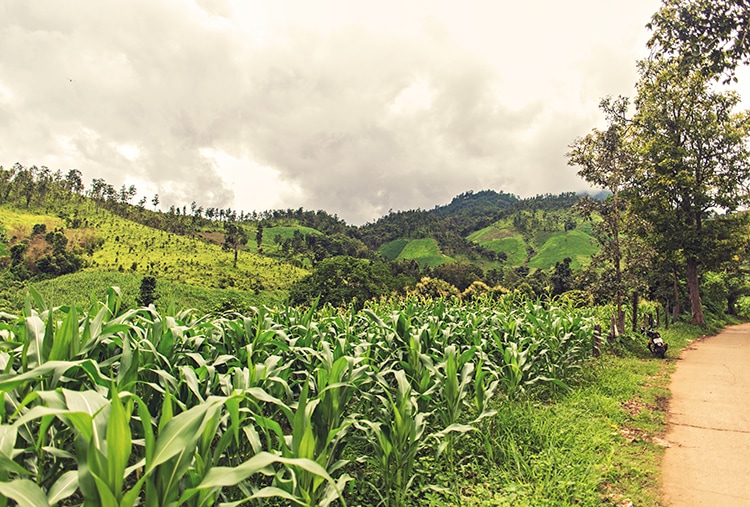 PinI'm currently on my third day here and have found a slice of heaven. More from Pai next…