It's that time of year again where we get to show a little extra love and appreciation for the hard working men in our lives! Dads are notoriously difficult to shop for (is it just me?) so for this roundup, I've consulted the family expert—Lucas, of course—and asked him to compile a list of his most loved and wanted items.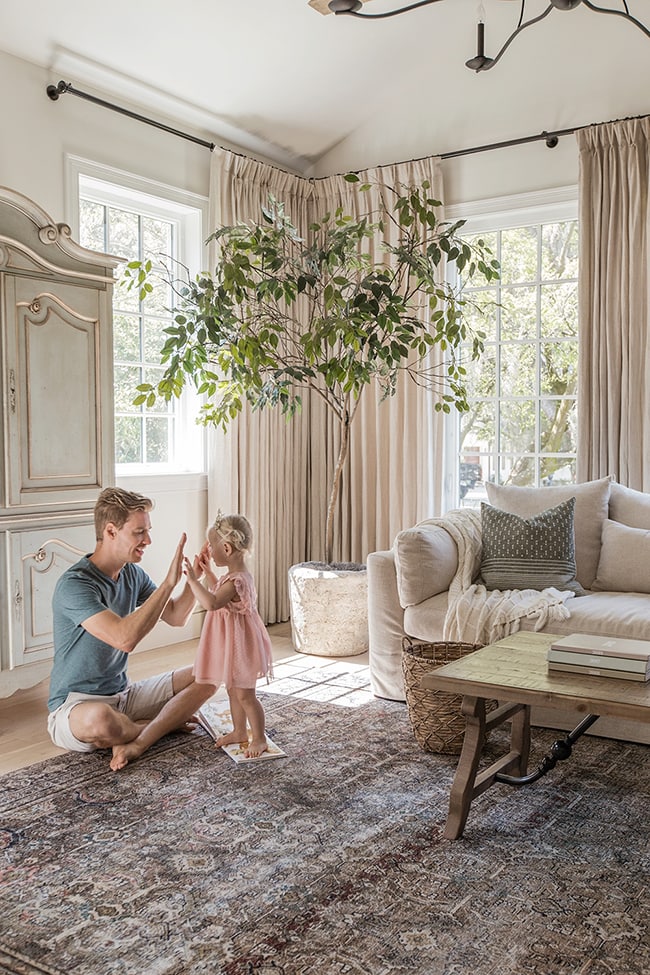 These are mostly products Lucas personally owns, and a couple that he has on his wishlist. They've all been pre-screened and approved for the "fun DIY Dad" type, with commentary on why he chose each item below. And even better—most (if not all) will arrive before Father's Day if you order soon!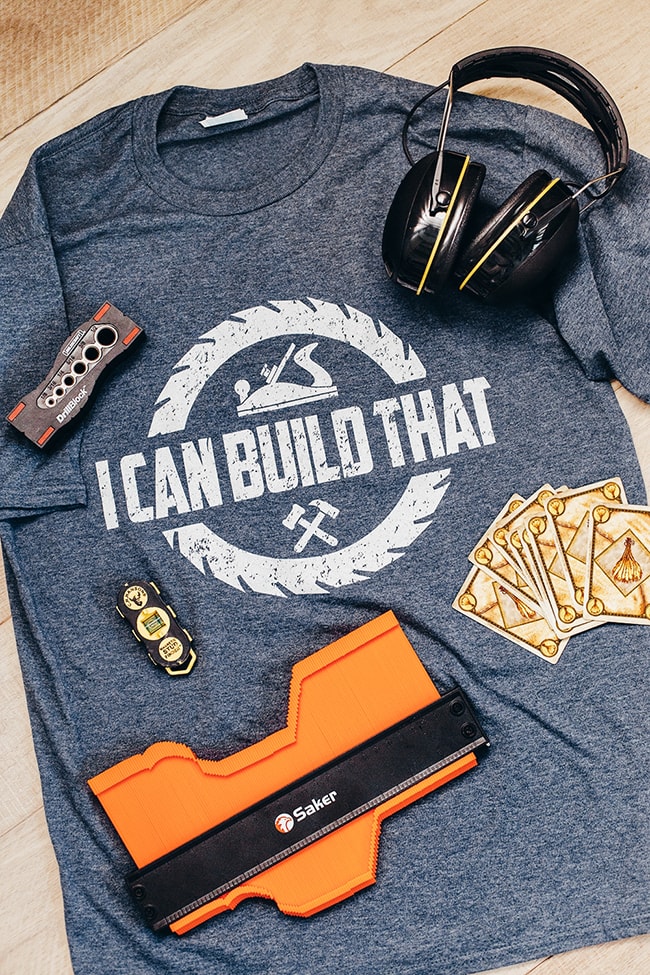 Tap on the item to shop directly (or find the links/description below)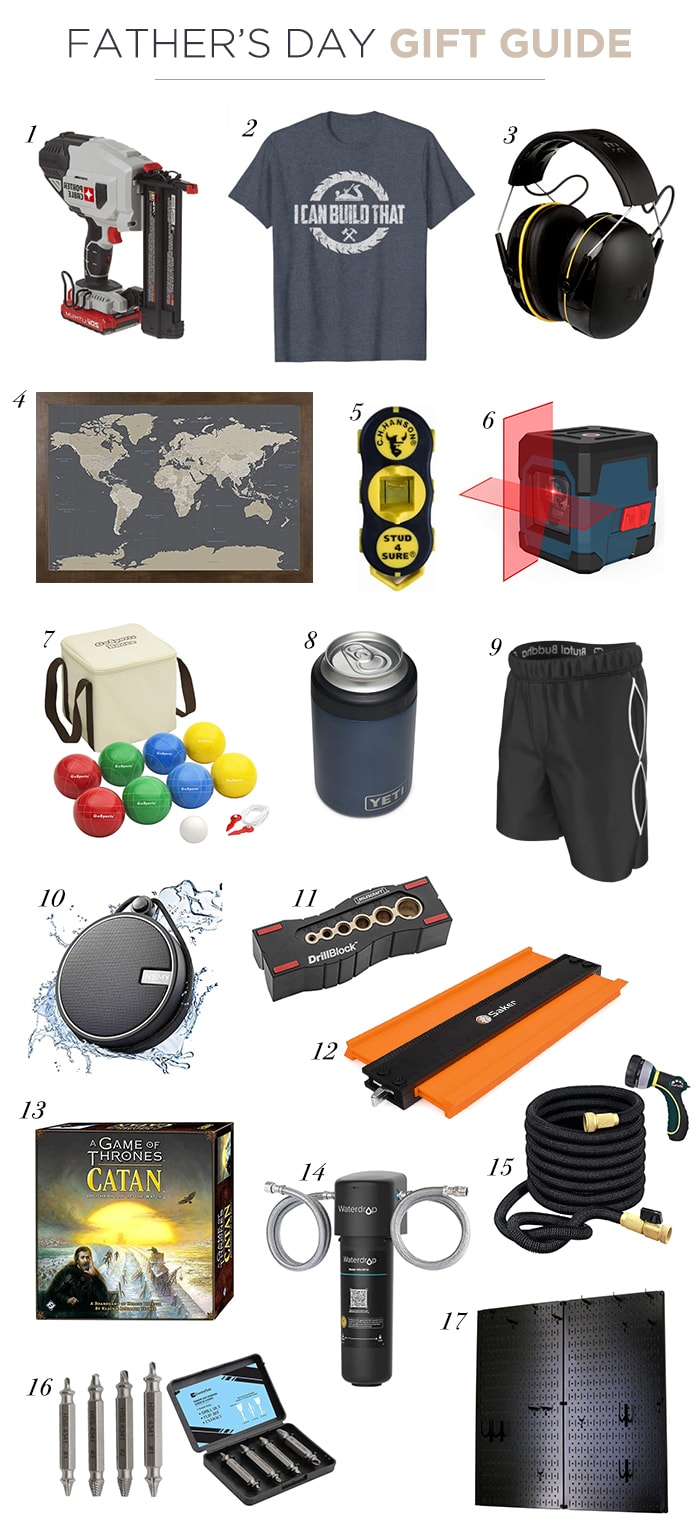 1. Cordless nail gun // A cordless nail gun is the next tool on my list to add to the collection. It's much more convenient to use than our current pneumatic nailer, and we'll be upgrading it before starting on larger projects at The Hacienda Hideaway
2. Woodworker T-Shirt // This has been my mantra lately as we've taken on several projects that I've never done before, but successfully built 🙂
3. 3M Worktunes // The best ear protection ever. I always have music or a podcast playing while using power tools and these make sure I don't miss a beat while also being safe.
4. Push pin travel map // My favorite piece of art in our house is our push pin map. It was such a fun activity to pin all the locations we've been to and to dream about where we will go next. This one made by a small business in the USA and will arrive in less than a week. Alternate travel map options: Scratch-off, Neutral handmade
5. Magnetic stud finder // This little thing is a must have in any tool bag. It's magnetic so it's fool proof and will find the nail every time. Very small, and very easy to use.
6. Self-leveling laser level // We recently got one of these tools and there are so many applications. From hanging gallery walls, to framing, to proving that the curtain rod is in fact hung level despite what it may look like.
7. Bocce ball set // I'm a big fan of yard games and this one is a classic, just in time for all those summer days/nights hanging out with family and friends. Comes with a carrying case for easy storage.
8. YETI Rambler // Nobody wants a warm beer. If you are like me and take your time finishing a beer then this solves that problem 🙂
9. Brutal Buddha active shorts // The most comfortable shorts I've ever owned. Perfect for everything from lounging around the house to playing tennis. I have two pairs and wish I had more!
10. Waterproof shower speaker // For the dudes who like to rock out in the shower, or never miss a minute of the sports broadcast (my hand is raised).
11. Drill Guide Block // We just added this to our collection and don't know how I've lived without it. No matter how steady your hand is, it's very difficult to consistently drill at 90 degrees without a guide.
12. Saker Contour gauge // Is there ever a project that only deals with perfectly straight edges? Very rarely. This clever tool helps you navigate all those tricky edges and shapes.
13. Game of Thrones Catan Board Game // Whether you like GoT or not, this is the best version of Catan out there! I recently bought this to play with friends visiting for the weekend and we couldn't pull ourselves away. Highly recommended for any Catan fan.
14. Drinking Water filter // If your fridge doesn't have a built-in water dispenser, you need this! This was one of the first things we installed with our kitchen sink when we moved in (no expert skills or tools required for install). So much better than a bulky pitcher that takes up valuable space in your fridge.
15. Expandable Garden hose // We replaced all of our old standard hoses with these expandable models and will never go back. They are compact when not in use, and lightweight to easily to move around.
16. Screw extractor kit // I've probably lost a few years of my life trying to remove stripped screws. Not fun. Unless you have one of these kits!
17. Wall Control Peg Board System // One of the best garage storage systems out there, in my opinion. We currently have eight installed in our garage for our yard tools, and plan to install more above our future work bench. Easy to install, much more durable than traditional pegboard, and works with every accessory you can think of. You can find more options on the Wall Control main page here.
---
I hope this guide has been helpful for those still looking for the perfect gift that Dad will actually use.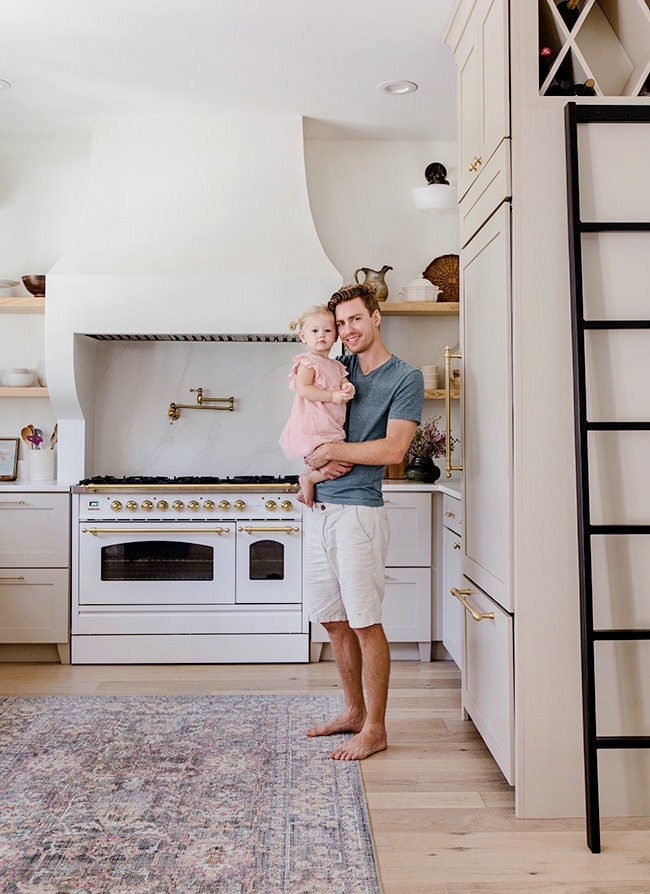 I'm working on an update to share on the Hacienda Hideaway this week—check back here in a few days for the latest!