It's that time of year again where we get to show a little extra love and appreciation for the hard working men in our lives! Dads are notoriously difficult to shop for (is it just me?) so for this roundup, I've consulted the family expert—Lucas, of course—and asked him to compile a list of his most used, loved and wanted items.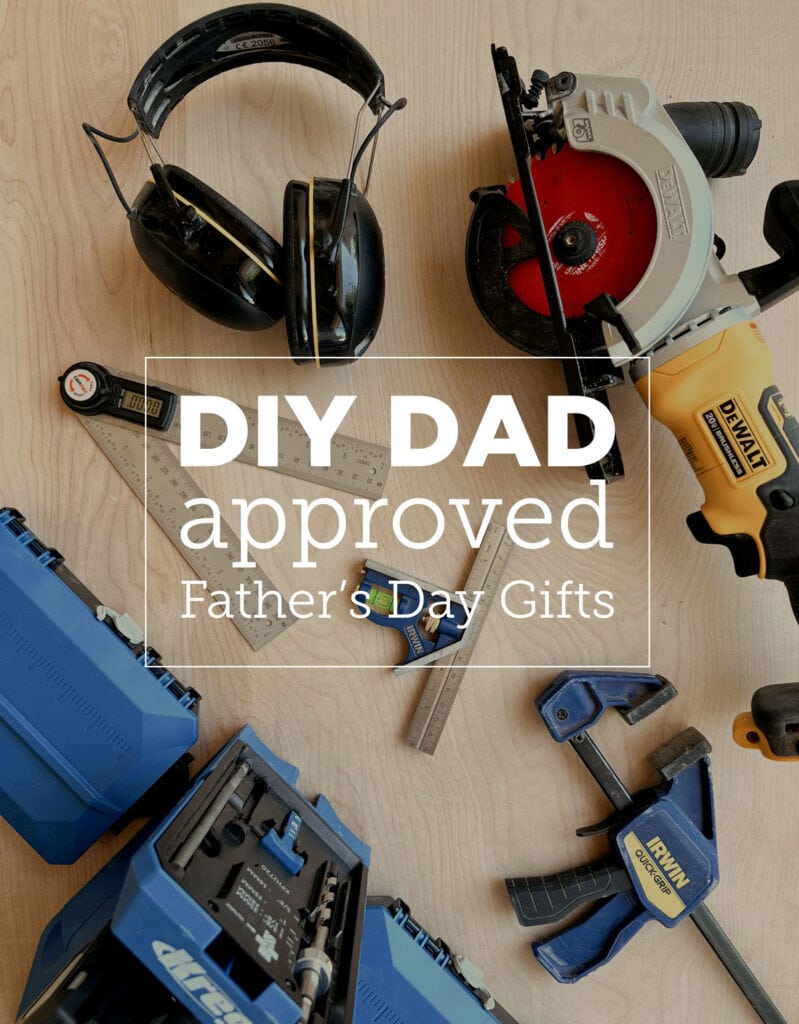 These are all products Lucas personally owns, has gifted to our dads or has on his wishlist. They've been pre-screened and approved for the "fun DIY Dad" type, with commentary on why he chose each item below: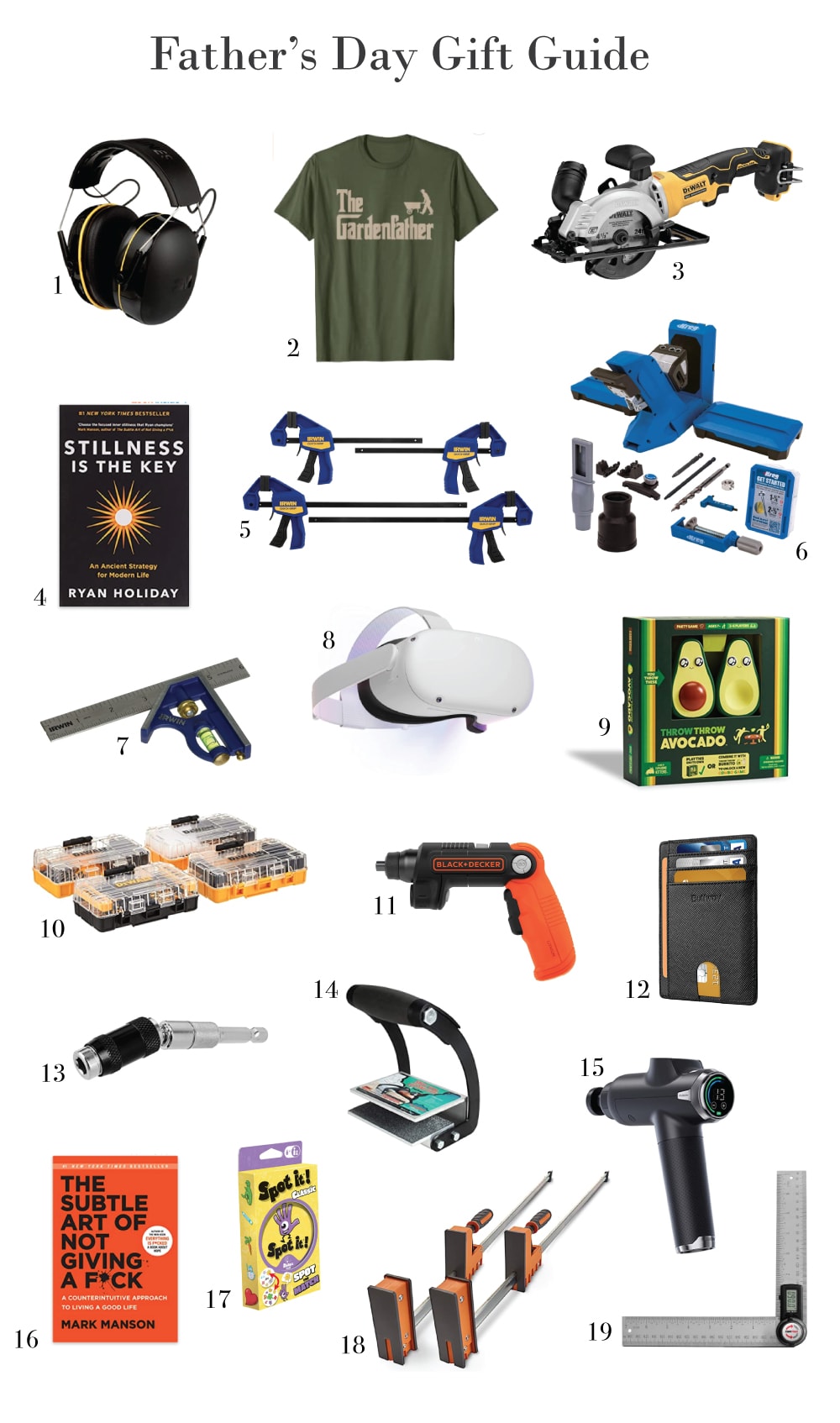 1. 3M Worktunes // These make the list every year because they're just that good. I always have music or a podcast playing while using power tools, and these ensure I don't miss a beat (or a phone call) while protecting my hearing.
2. The Gardenfather T-Shirt // Jenna and I have both gifted this shirt to our fathers. And they both wear it regularly. Enough said. Honorable mention: this Guitarfather shirt we also gifted to Jenna's dad last year.
3. Dewalt Cordless Circular Saw // The newest and most useful tool in my collection. So easy to make one handed cuts with this saw. I've used it for everything from rough framing cuts to ripping down plywood for cabinets. A must-have to dad's Dewalt tool collection.
4. Stillness is the Key // Finding balance in mind, body, and spirit is something we should all strive for. This book brings ancient and current wisdom into an easy to read format that gives small, example-filled ways to find that balance in our lives.
5. Quick grip bar clamps // I strongly believe you can never have too many clamps. These Irwin clamps are easily my favorite all around clamp. Extremely easy to use and they have a very strong hold. The mini ones (6" version) are especially handy.
6. Kreg Jig 720 PRO // I recently upgraded to this new version of the Kreg Pocket Hole Jig to build kitchen cabinets, and wish I did sooner. It's now easier than ever to adjust for different thicknesses, and it also has little platforms that detach to help with those longer pieces. Plus, all the attachments have a place on the jig so they never get lost. A must-have for building projects of every kind.
7. IRWIN Combination Square // This precision tool comes in handy for a variety of needs. I recently used mine to help measure/mark/cut the hinge holes on a new door jamb, and to ensure exact placement for our kitchen sink.
8. Oculus Quest VR Headset // I bought this headset for Christmas as a way to motivate Jenna and I to exercise consistently, and it has worked! Beyond using it for fun, high intense workouts, there is a virtual golf game that you can play with your friends while in the comfort of your own homes. Easier to get 18 in that way and still have time to tackle the honey-do list on a Saturday.
9. Throw Throw Avocado party game // Combine dodgeball, a card game, old fashioned western standoffs, and avocados. What could go wrong? We played this game with four friends recently and it was a riot.
10. Dewalt 100pc Screwdriver bit set // If you're stuck on what to get, high quality drill bits are always a safe choice. This set has dad covered with everything he could need. I love the Dewalt bits as they are durable and reliable.
11. Cordless Power Screwdriver // This compact, handy tool should replace the traditional screwdriver in any junk drawer. It's so easy to use, speeds up any project, and saves your wrist from unnecessary twisting.
12. Slim RFID Wallet // I've always been on the search for the best slim wallet, and this one is the best I've ever had! I got it for our recent trip to Europe (partly because it has the RFID blocking technology), and it was perfect. Highly recommend for anyone that loves keeping their wallet skinny.
13. Magnetic Pivot Drill Bit Holder// This accessory falls into the category of "you don't always need it, but when you do, nothing else will work". A must-have tool when you have to tighten a screw from an awkward angle.
14. Panel and Plywood Carrier // Ever stand in front of a sheet of plywood thinking "how the heck am I going to carry this by myself?". This nifty lifty will get that job done for you with ease.
15. Percussion Massage Gun // After a long day of DIYing, this percussion massager is a life saver. It comes with multiple attachments for different muscles, as well as 20 strength settings to help facilitate a quick recovery.
16. The Subtle Art Of Not Giving a F*ck // Once you get past the attention grabbing title, this book is full of novel advice on how to focus on what matters the most in your life. A must-read in today's world full of distractions and uncertainty (Jenna and I both enjoyed it!)
17. Spot It! Card Game // Our current favorite game! It is so incredibly simple, yet very difficult at the same time. This one is great with kids, two player, or a group of friends on game night.
18. 40″ Parallel Bar Clamps // I used these clamps to help build the Hacienda Hideaway cabinet boxes and I can't tell you enough how helpful they were. If building any sort of box is in dad's future—get him these clamps!
19. Digital Angle Finder // We used a rudimentary plastic angle finder for years and finally upgraded to this digital version. To say it makes a huge difference is an understatement! Go look at what angle finder dad has and see if he is due for an upgrade.
---
I hope this guide has been helpful for those still looking for the perfect gift that Dad will actually use. And because I can't choose just one daddy-daughter photo to share, here are a few favorites from our trip last month: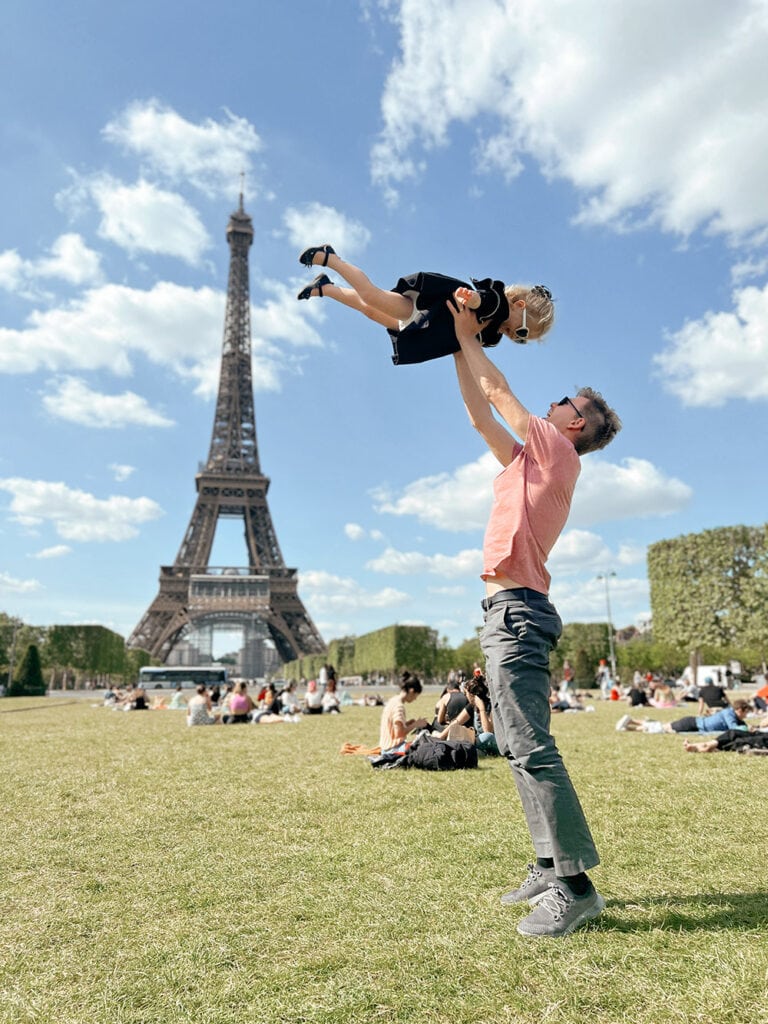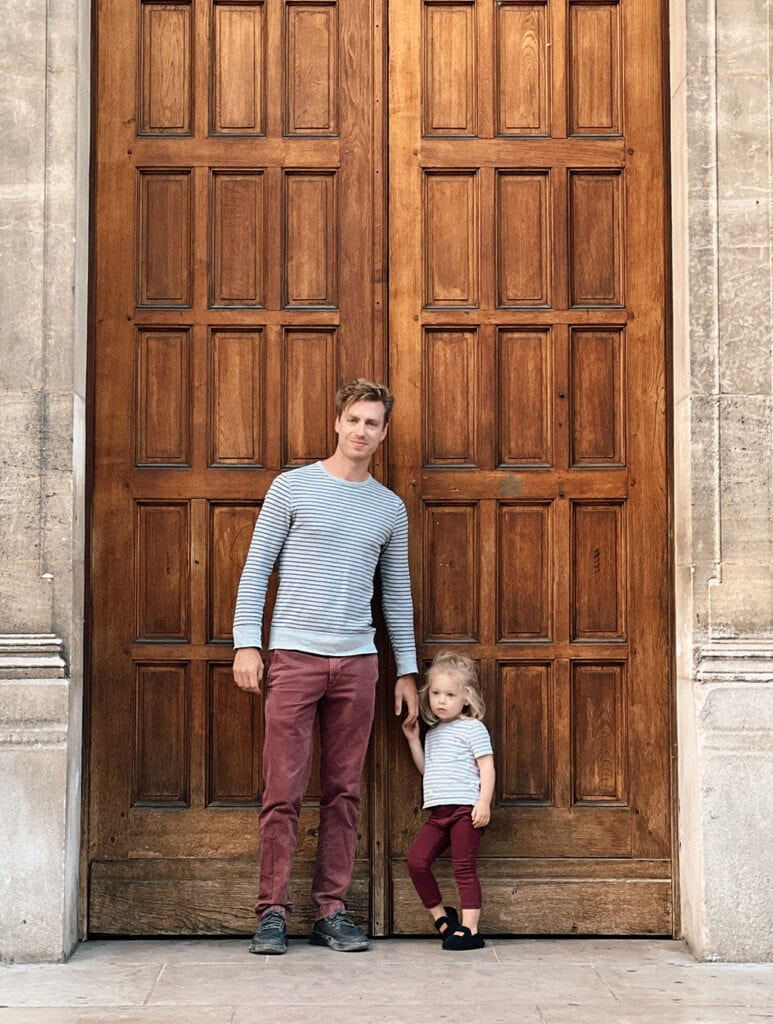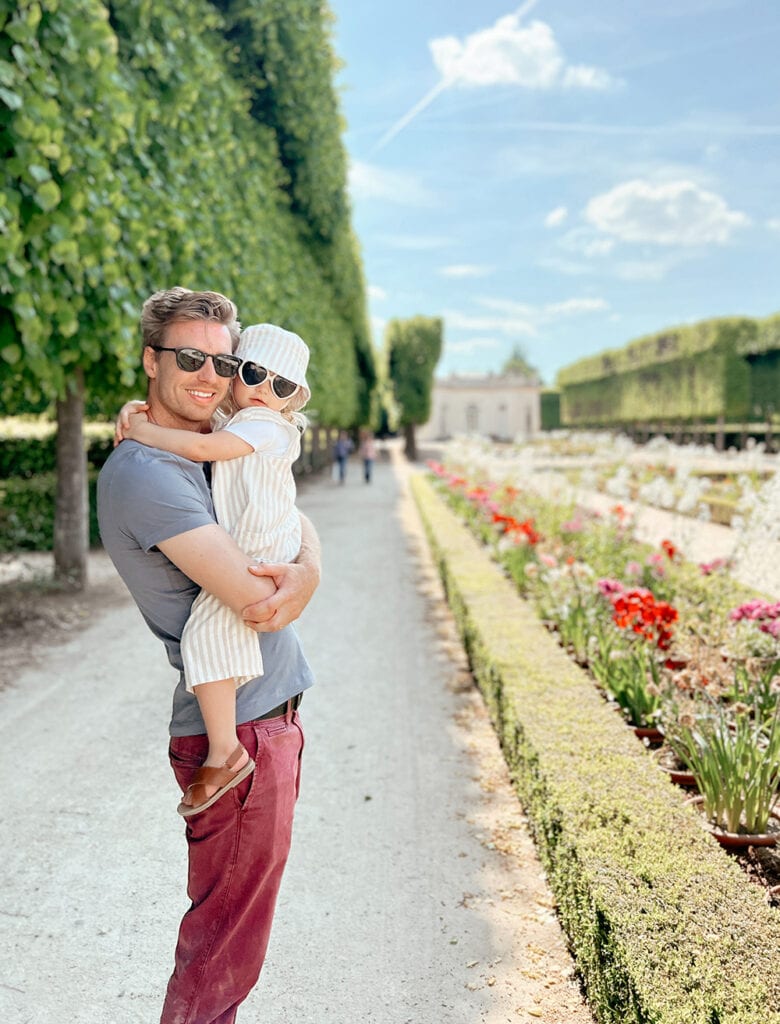 Next up: a fun DIY coming from the Hacienda Hideaway kitchen! If you aren't already, make sure you're following along in my Instagram stories for the latest progress. Happy June!