March has arrived and that means patio season here in Florida! One of my goals this year was to spend more time outside as a family, so I was excited to find that this month's BHG Live Better challenge was all about outdoor living.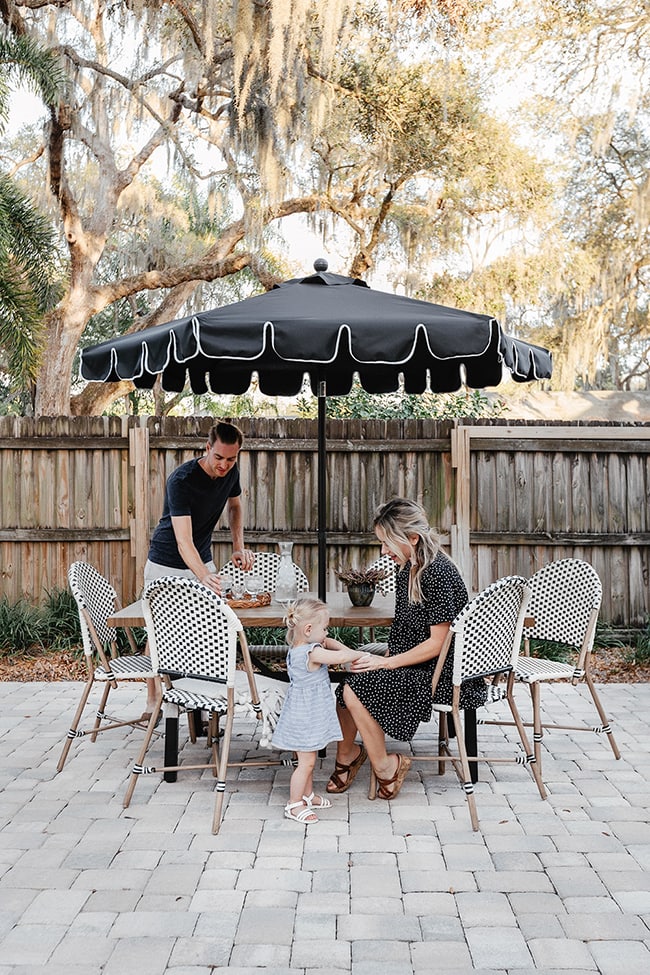 Our backyard is, regrettably, the least used space in our home and we've recently been dreaming up big plans to change that. A major renovation isn't in the budget for us this year, but that won't stop us from finding affordable pieces to enjoy it now while we save up. Last fall we created a small seating area in one corner of the patio: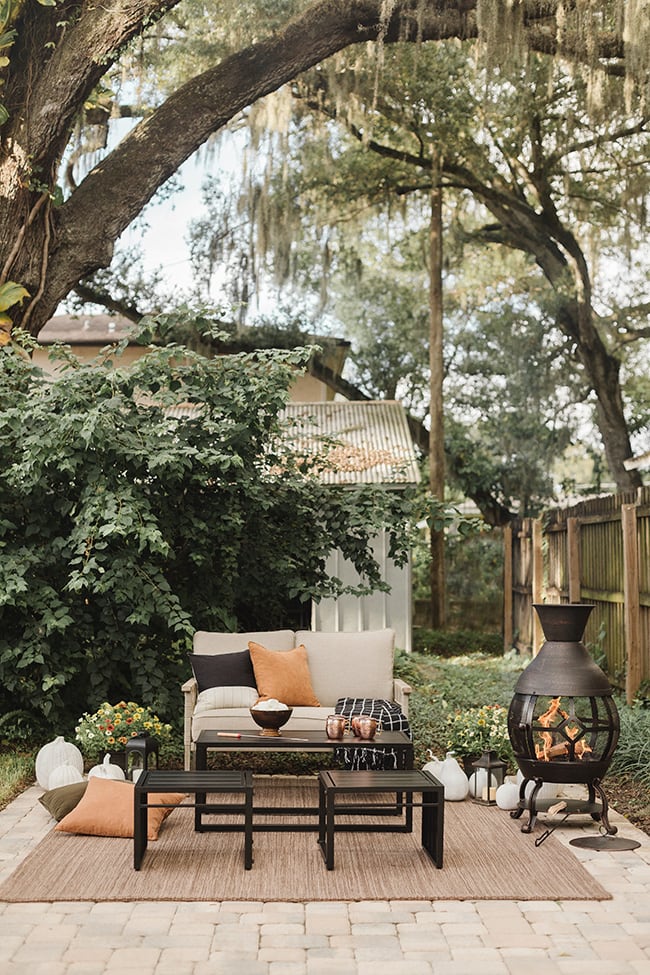 We were just missing a dining area—but not anymore!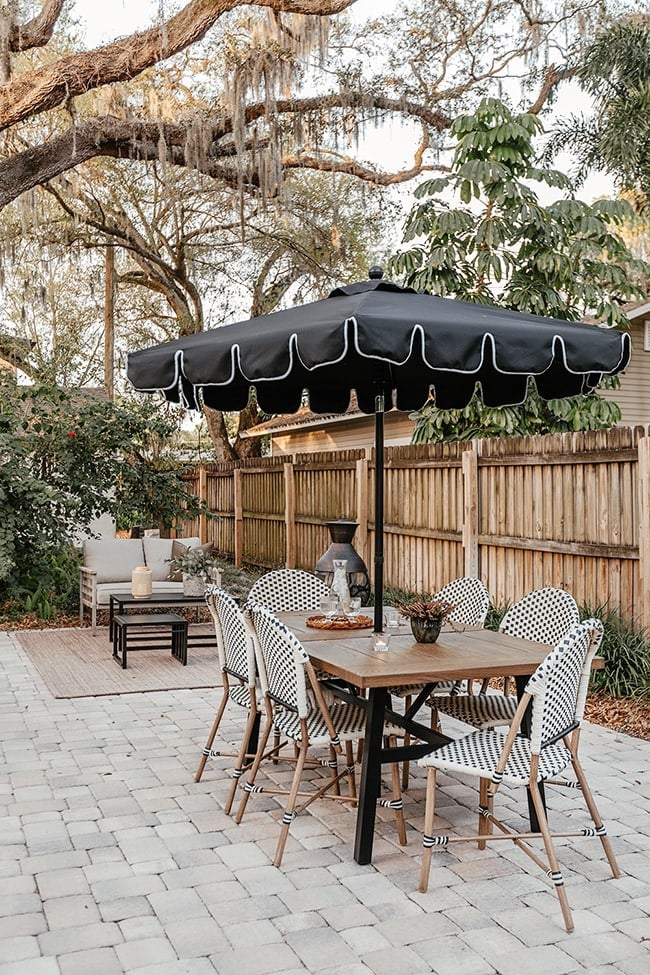 Better Homes & Gardens recently launched their new patio collection at Walmart and I jumped on it right away—these seasonal items always sell out so fast!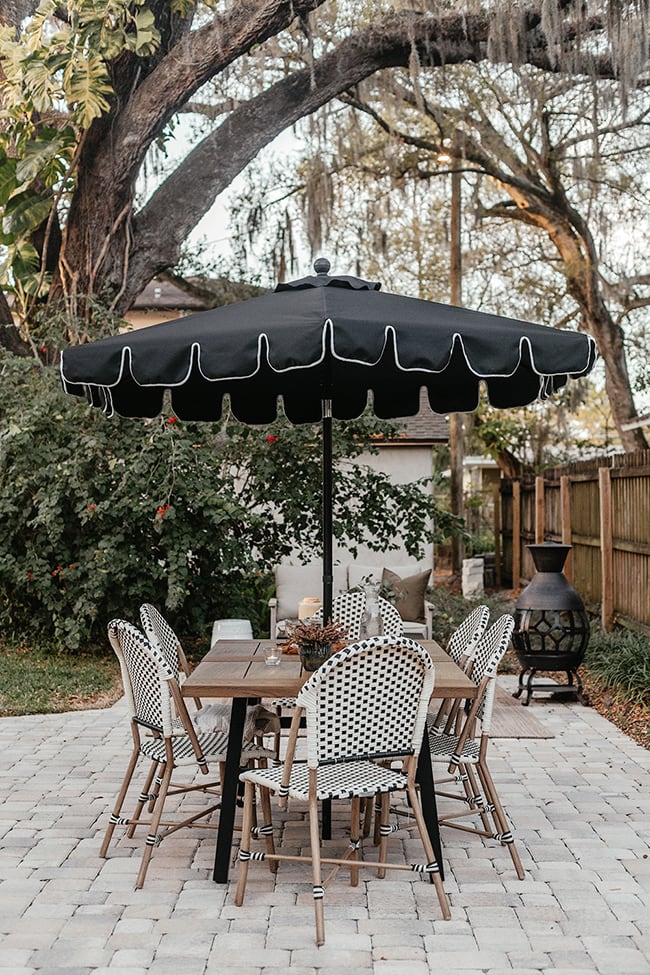 My shopping criteria was pretty specific, but I lucked out and managed to find pieces that fit all three requirements:
Florida weather-resistant
Budget-friendly
Stylish (of course!)
This $200 steel dining table was an instant "add to cart".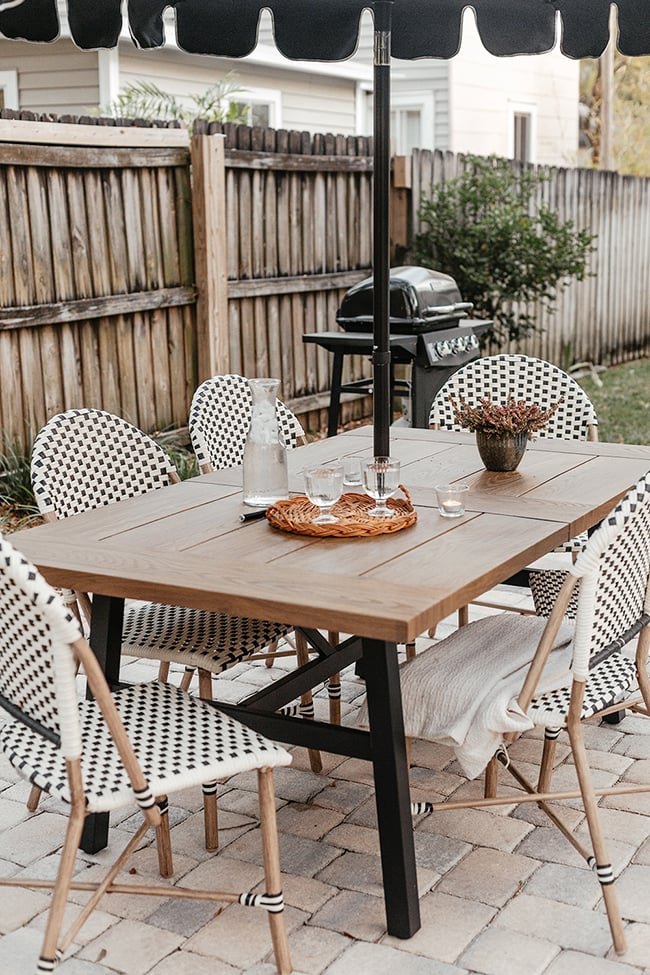 I've learned the hard way that most wood furniture has no chance of surviving outside when uncovered and exposed to the elements here in Florida. But I also prefer the look and warmth of wood, and this table has a beautiful and realistic faux wood grain texture. Durable, low maintenance and the best of both worlds (honestly, I wish I would have bought two—let's hope it comes back in stock soon!)
This scalloped patio umbrella was too cute to pass up (especially for $48!)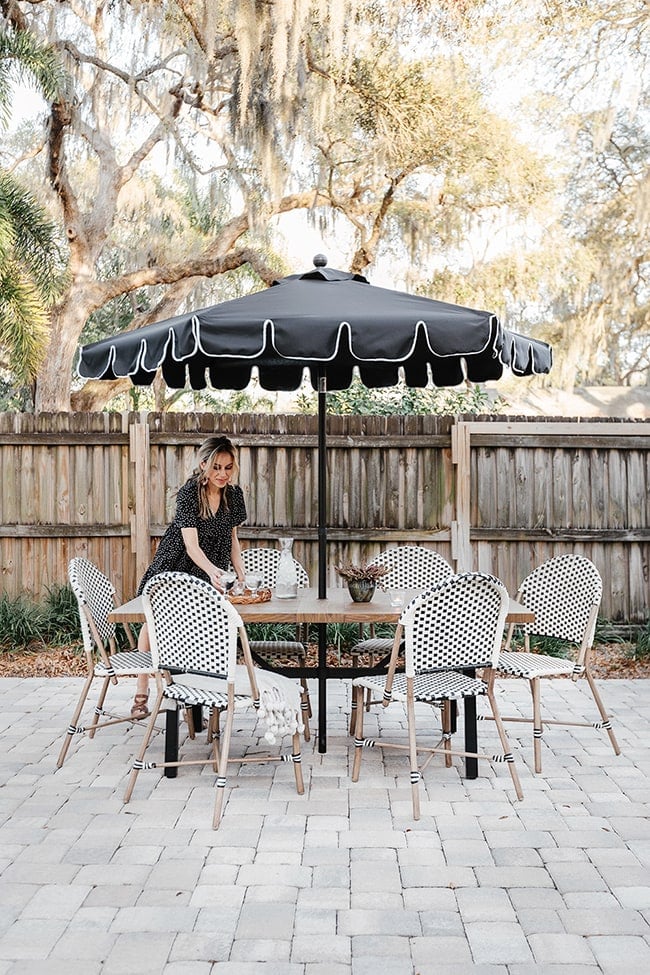 It provides ample shade for our seating area (with a 3-way tilt feature), has a classic café style design (perfect with those bistro chairs) and simply pushes open/pulls closed without a clunky crank system.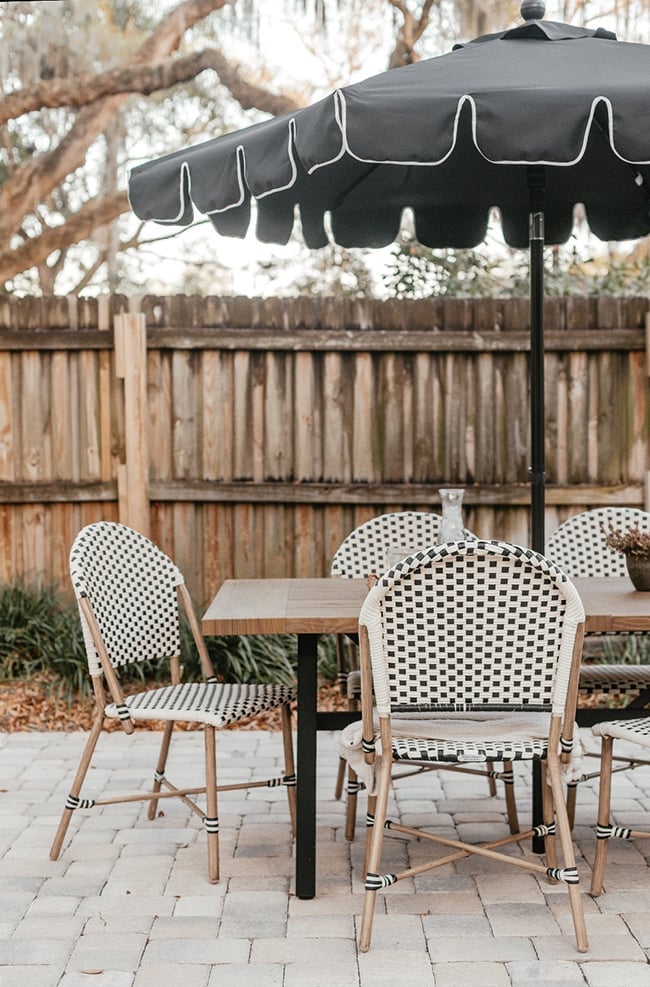 If you don't have a covered outdoor area, a patio umbrella really is the best affordable solution (I love this large striped cabana umbrella as well).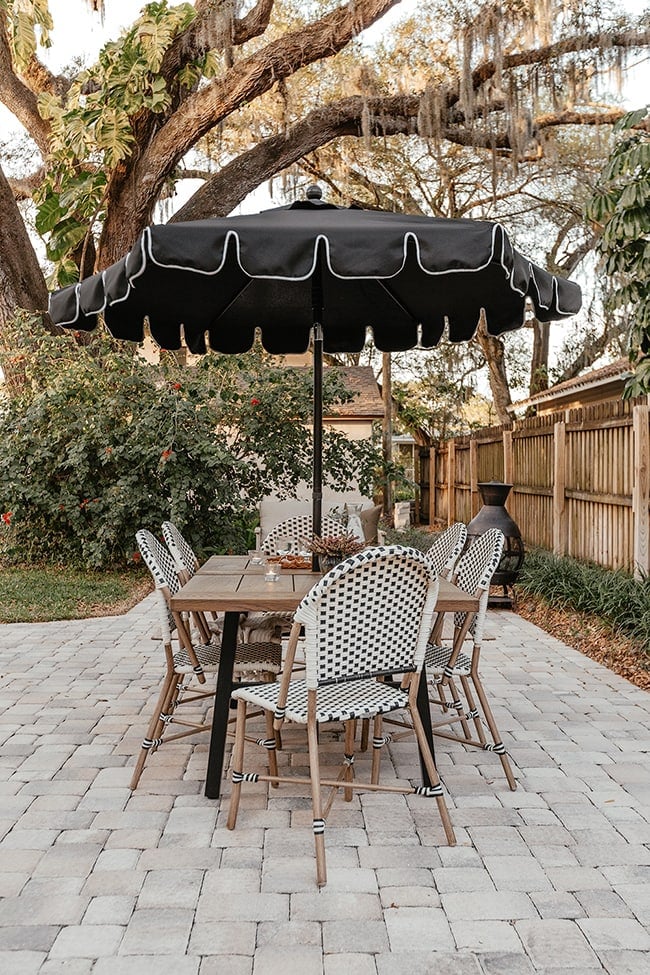 Can we talk about these chairs now? Favorite find of the year.
They tick all three boxes and then some. I am obsessed with the French bistro style (they remind me so much of our travels in Europe), they're made from durable and weather-resistant materials (no fading or fabric stains to worry about) and they're only $50 per chair. I looked all over and you won't find these at a better price.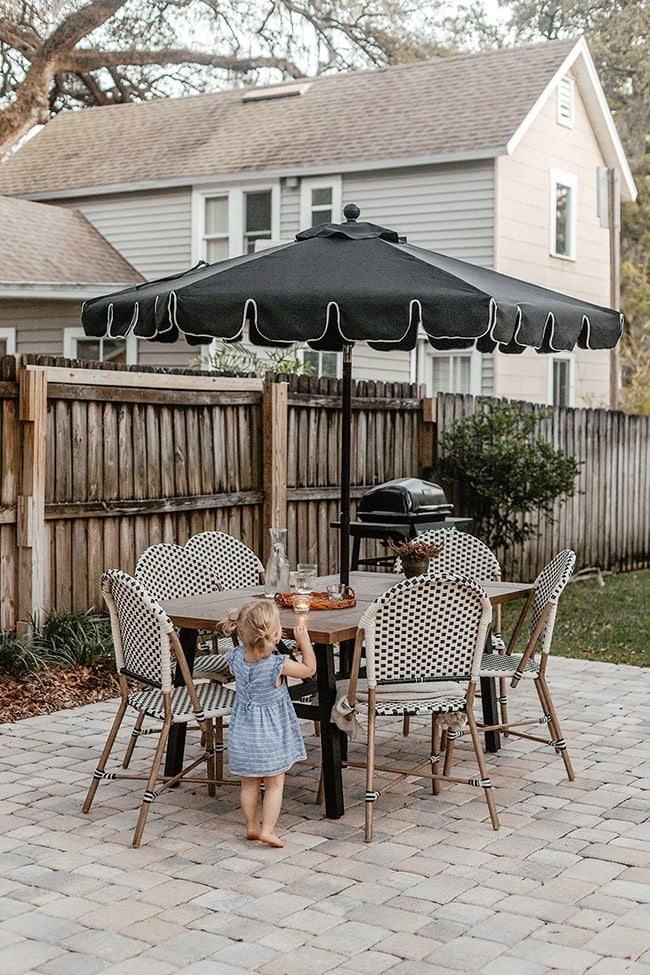 They're available in blue and white as well. So chic.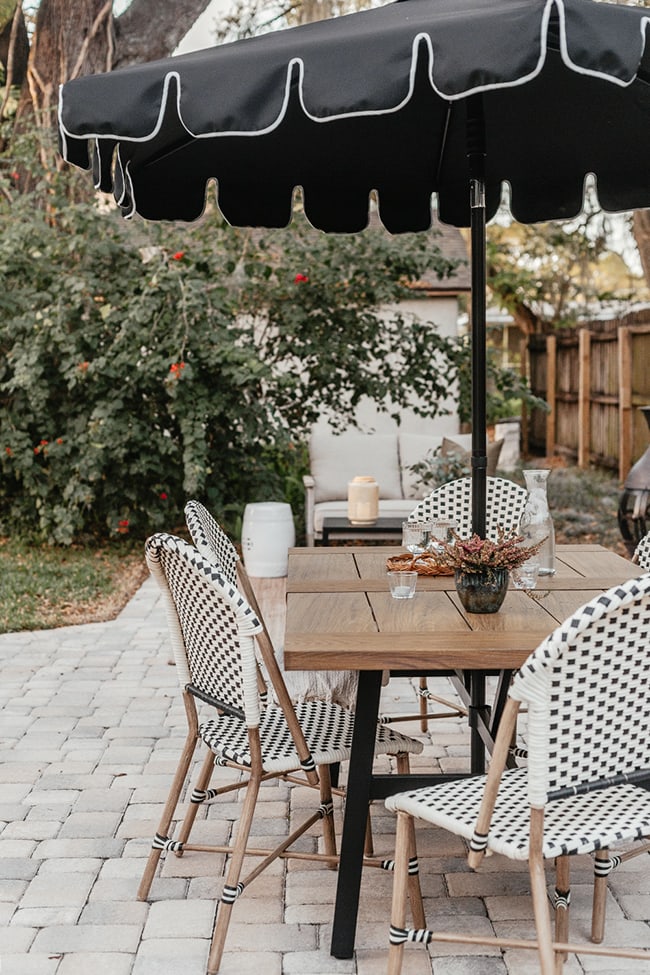 Can you believe this entire patio setup for six—table, chairs, umbrella—is only $550? Such a steal.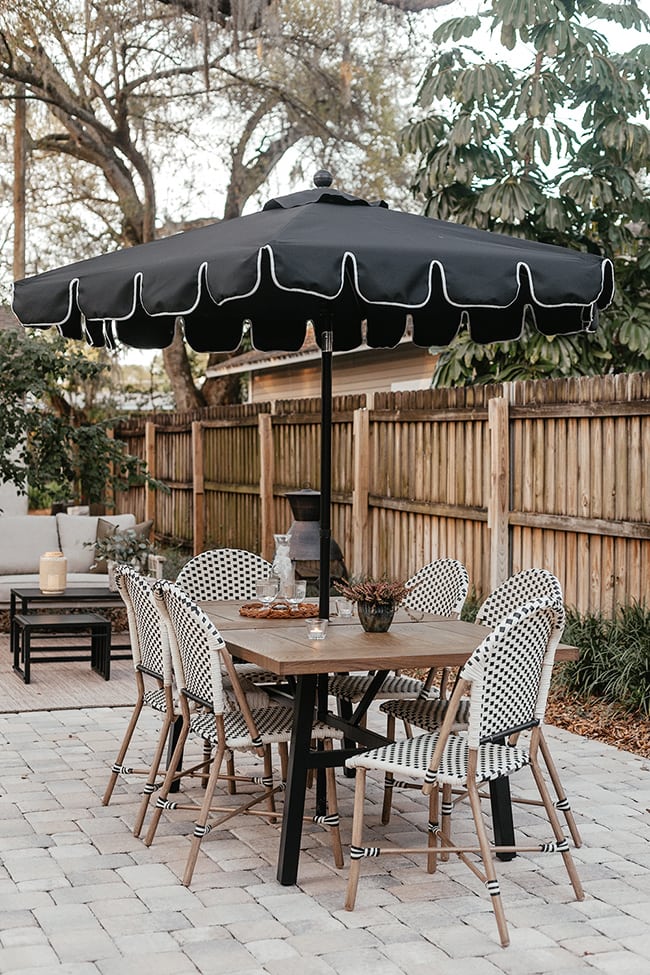 Esmé's smile says it all! Our sweet little bébé, looking so French. Le sigh.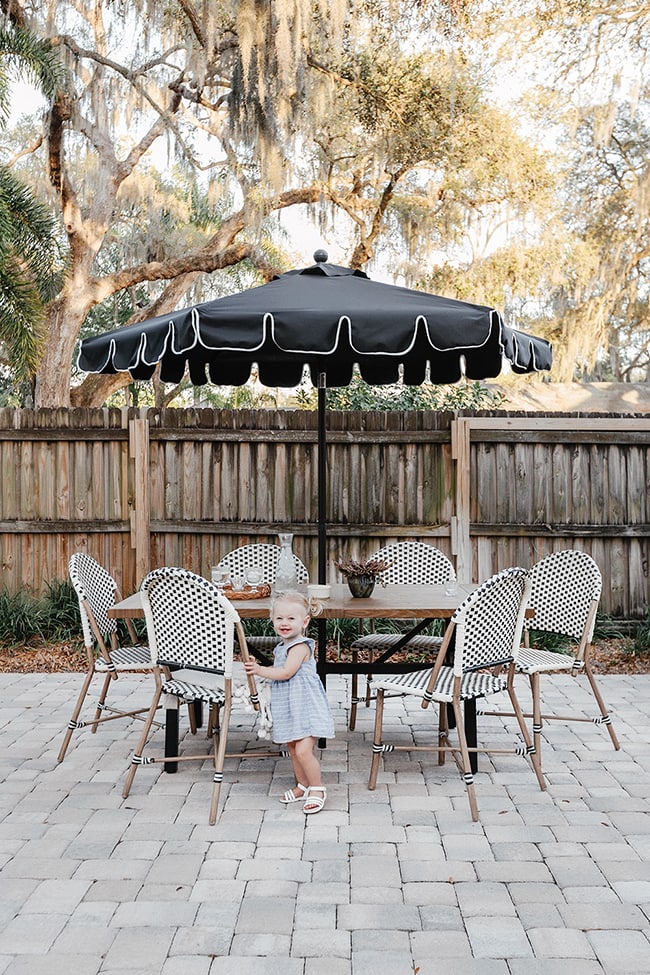 Can you tell that I really miss France? Ha! We can't travel there this year, so instead we'll pretend it's in our backyard 🙂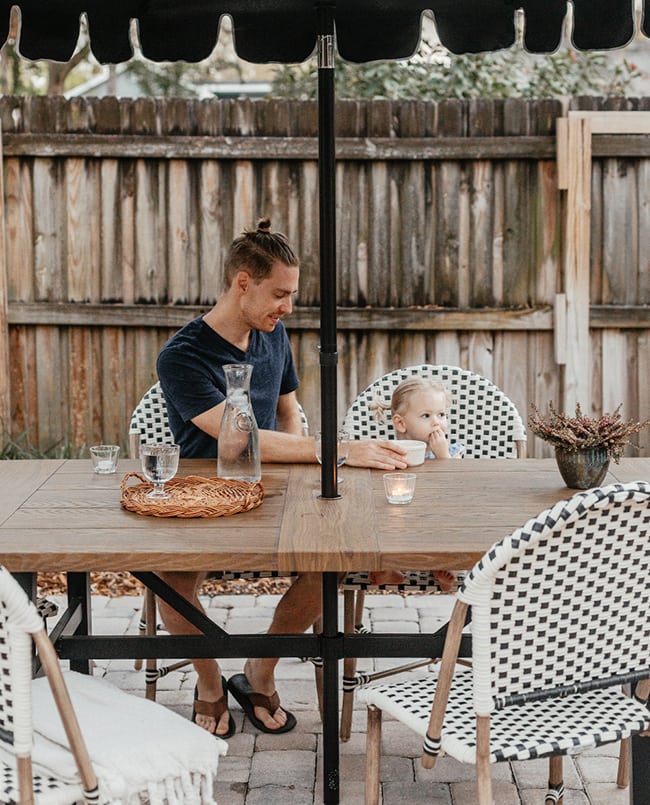 I also snagged a couple of these outdoor rattan lanterns for $23. They come with a battery-operated LED flicker candle, which is just as exciting to an 18-month old as it is to me.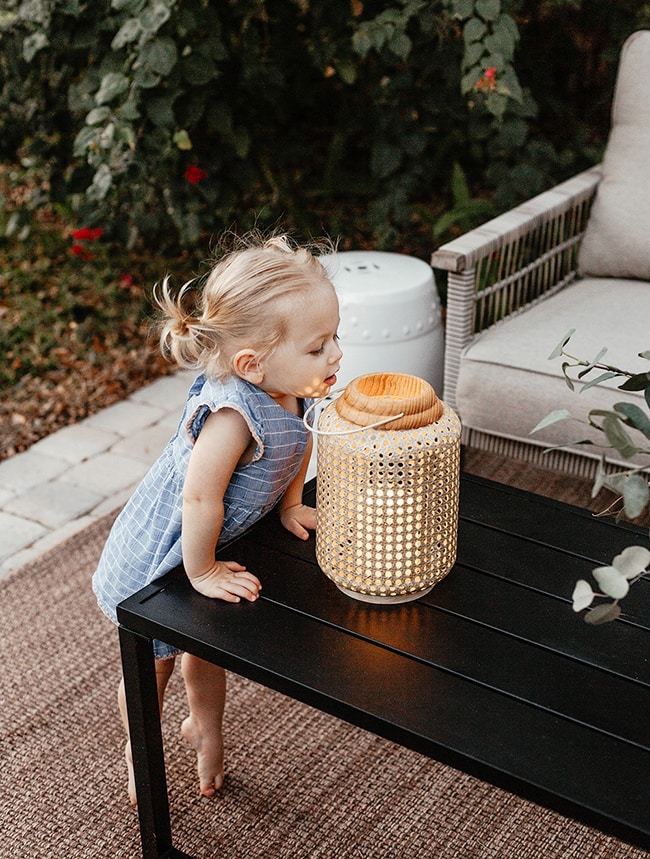 Here's how the two spaces connect. Can you guess the next project we're tackling in the backyard?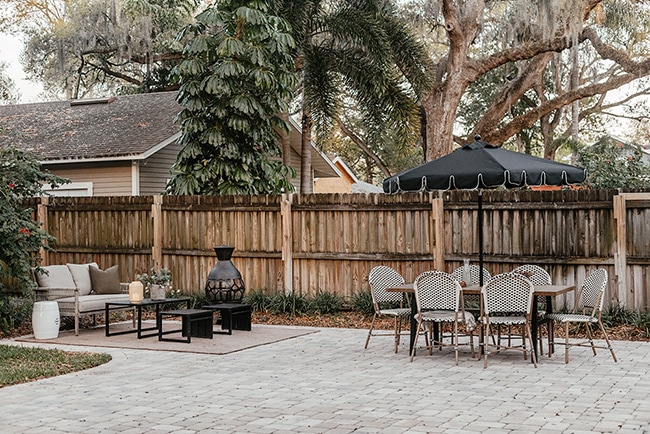 It's the biggest eyesore—our fence! As soon as we put the final coat of stucco on the garage (more on that project coming soon) we'll finally be able to put up a privacy fence around our property. It will be a game changer and I am counting down the days until it becomes a reality…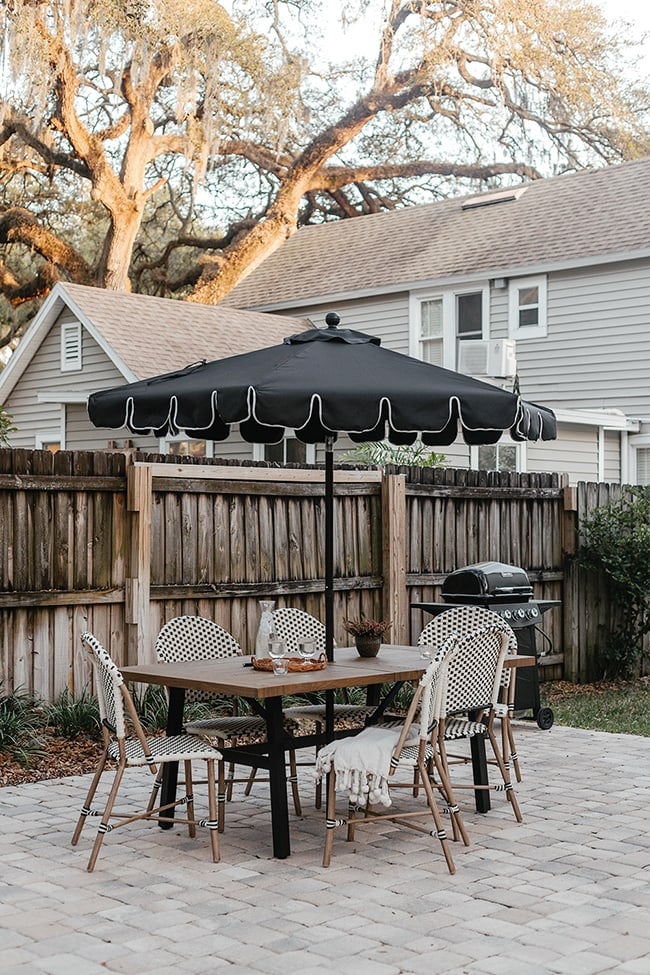 You can shop the items found in today's post below: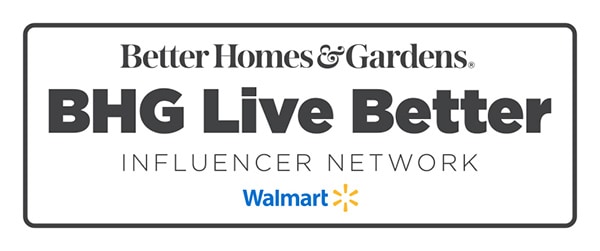 Serving up lots of backyard + outdoor DIY inspiration for you next week, stay tuned!