This has been a long time coming, hasn't it? As promised, the day has finally come to reveal the last unseen space in the house.
The poor neglected guest room had been empty/unused the majority of the 2.5 years since buying the house, as guests normally used the daybeds downstairs. Here's how it looked before we bought it: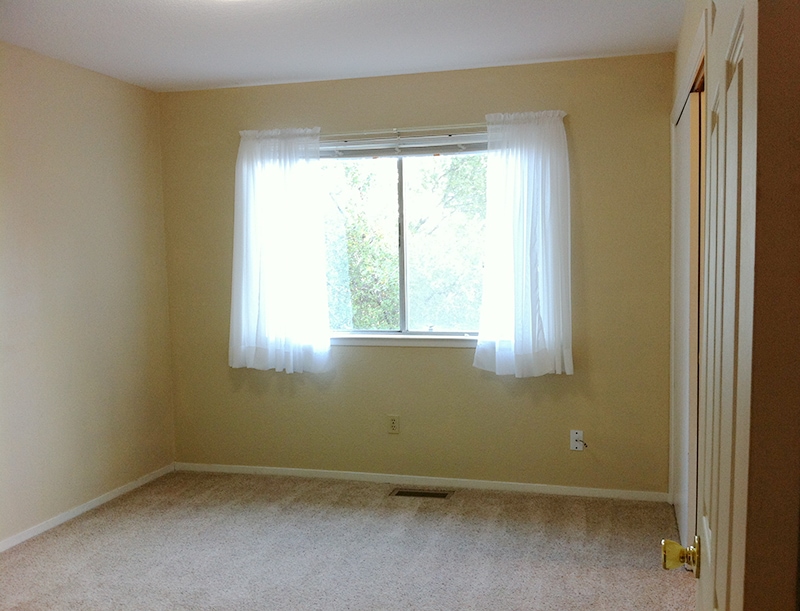 Pin
Right after moving in the carpet was ripped out, and new floors put in (don't believe the wide angle lens making the room look huge—it's small):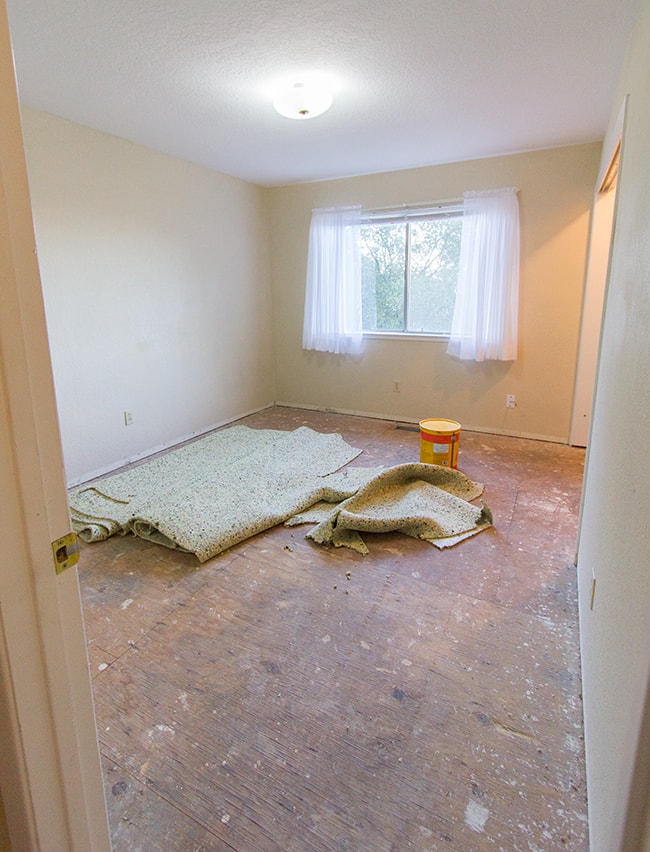 Pin
At some point down the road a mattress & bed frame, a couple old night stands and a dresser were placed in there and that's about it. I never bothered painting or attempting to decorate as other projects took precedence.
Then the room was emptied as it came time to sell the house, and I couldn't simply ignore it. So I borrowed a bed, dresser and mirror, purchased an inexpensive rug, night stands, a chair & chandelier, and grabbed curtains, linens and picture frames from storage. The space was pulled together in a matter of days—and by far the most inexpensive "makeover" in the house.
You don't have to get fancy to create a calming, put together space…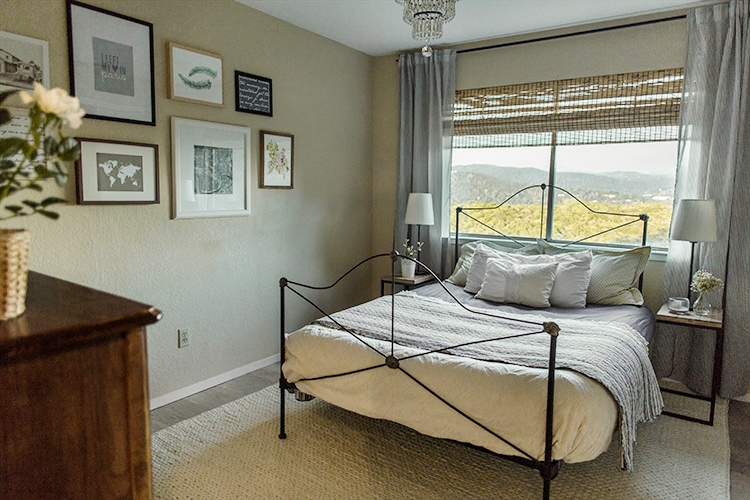 Pin
The full size bed takes up the majority of the room (that's how small it is) and Susie sure loved having a new spot to sunbathe in while it lasted.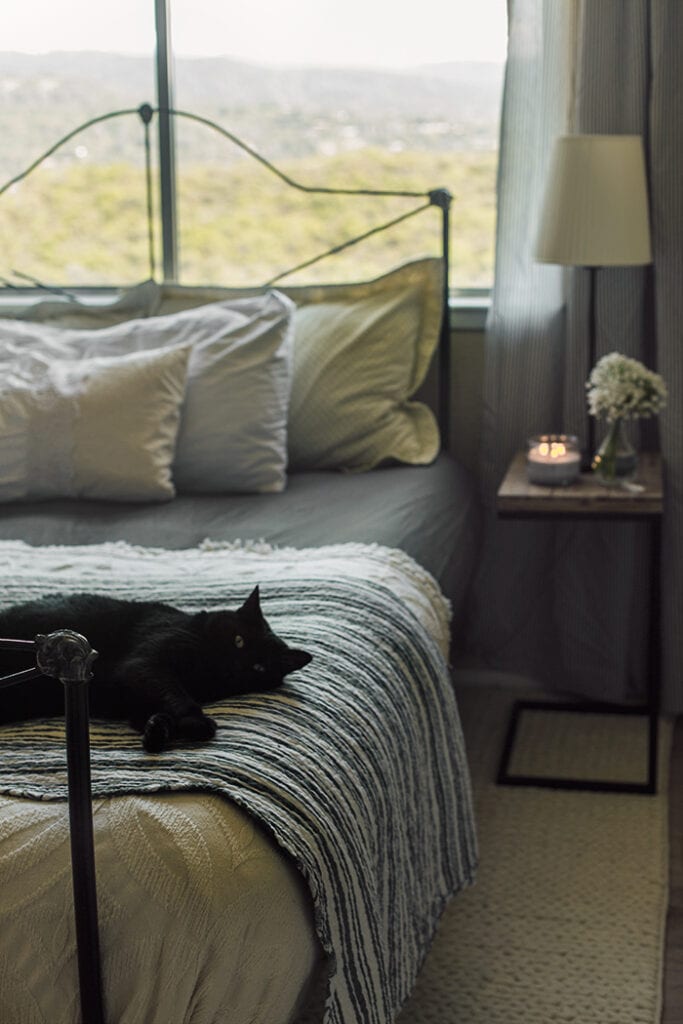 Pin
Or hide under the covers…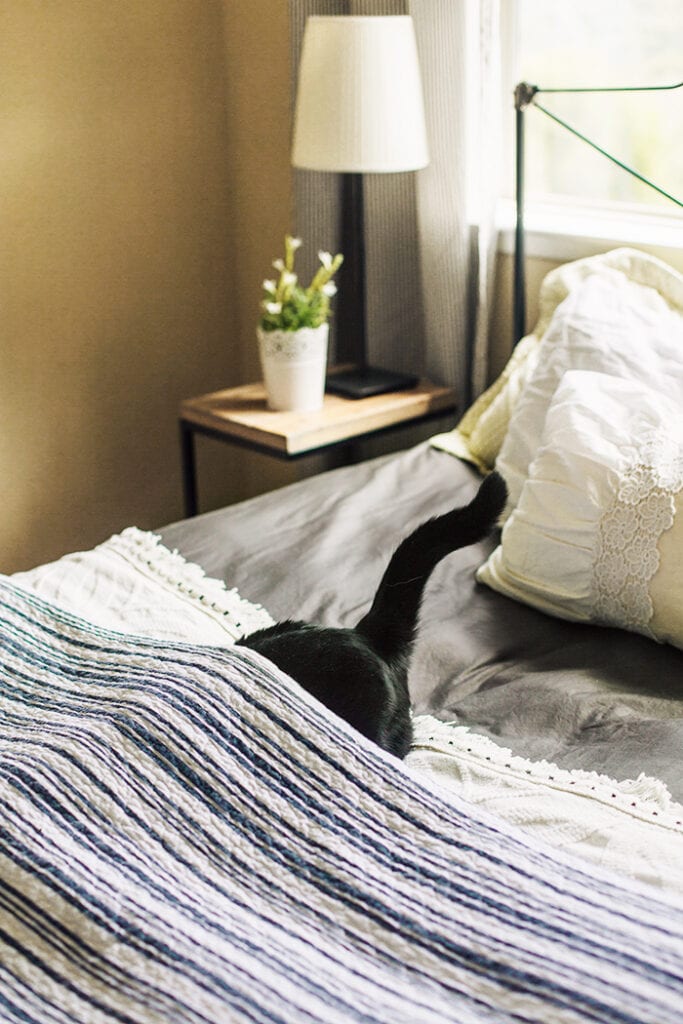 Pin
Fair warning, Susie tried to photobomb this entire shoot.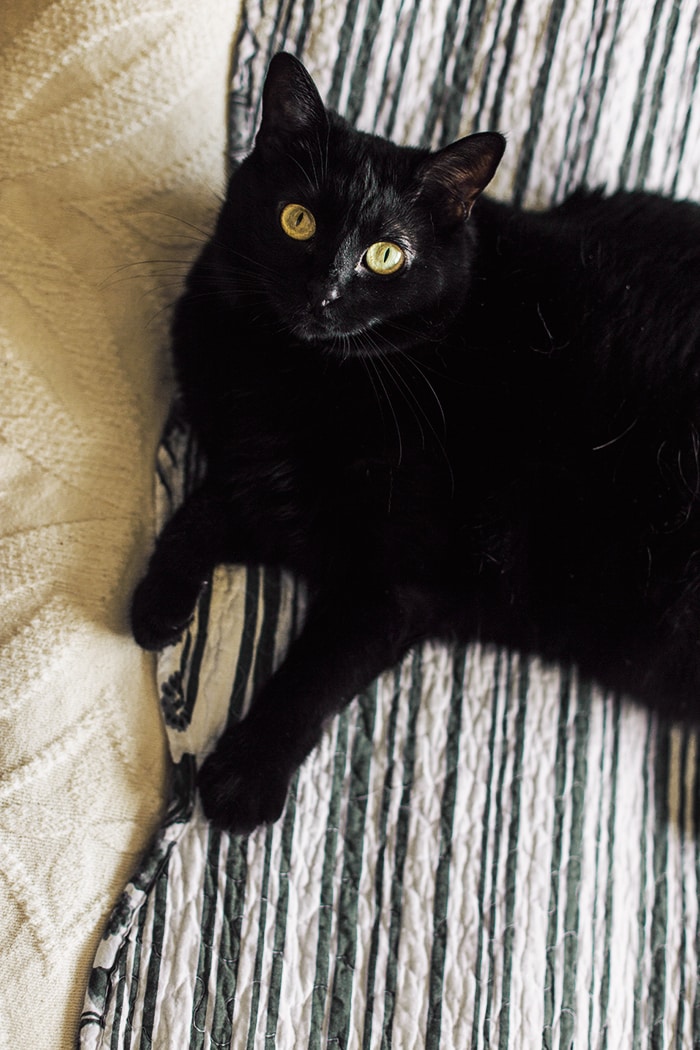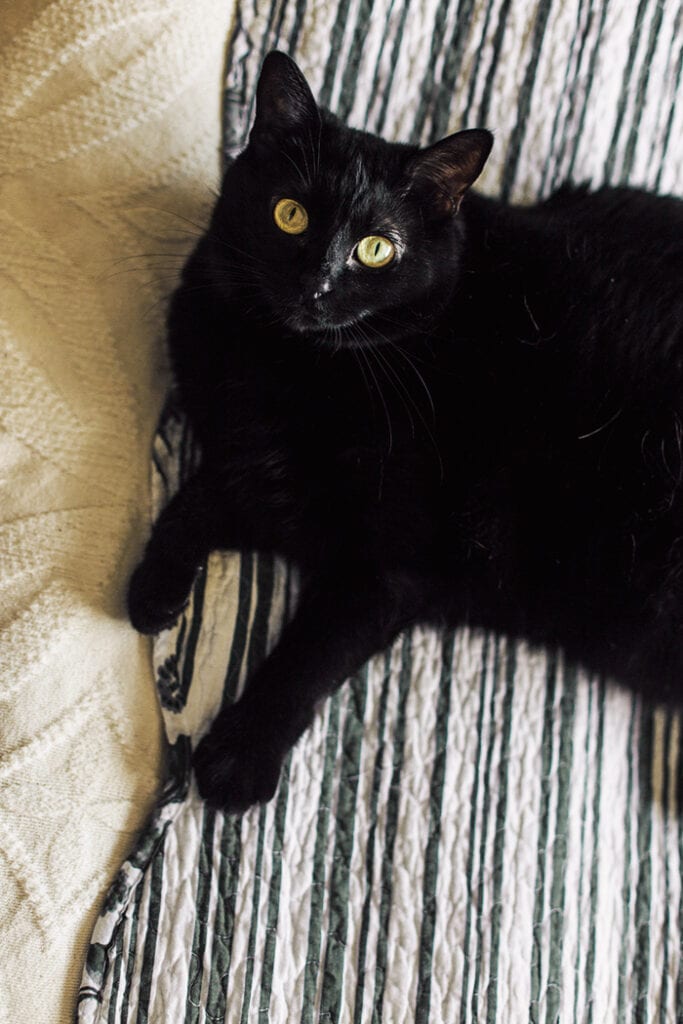 Pin
A lot of you have been asking about where the bed came from. It was borrowed from a friend and it's an antique purchased many years ago—sorry to say it may be one of a kind!
Pin
Instead of purchasing a mattress, I borrowed my dad's air mattress (there's a helpful staging tip for ya) and dressed it up with old pillowcases and flea market blankets.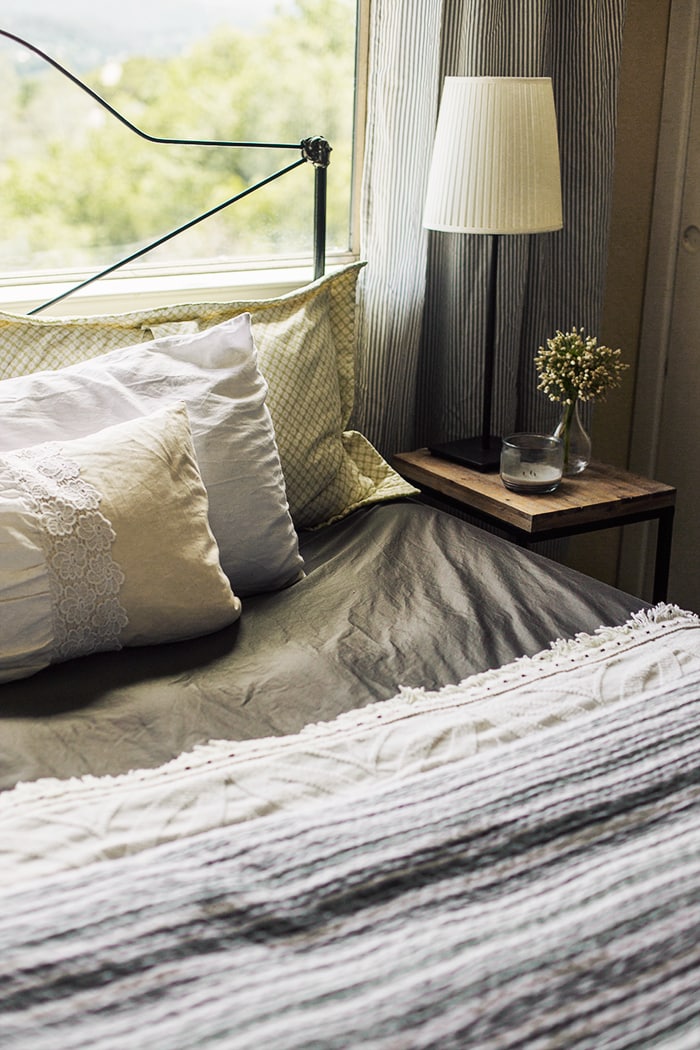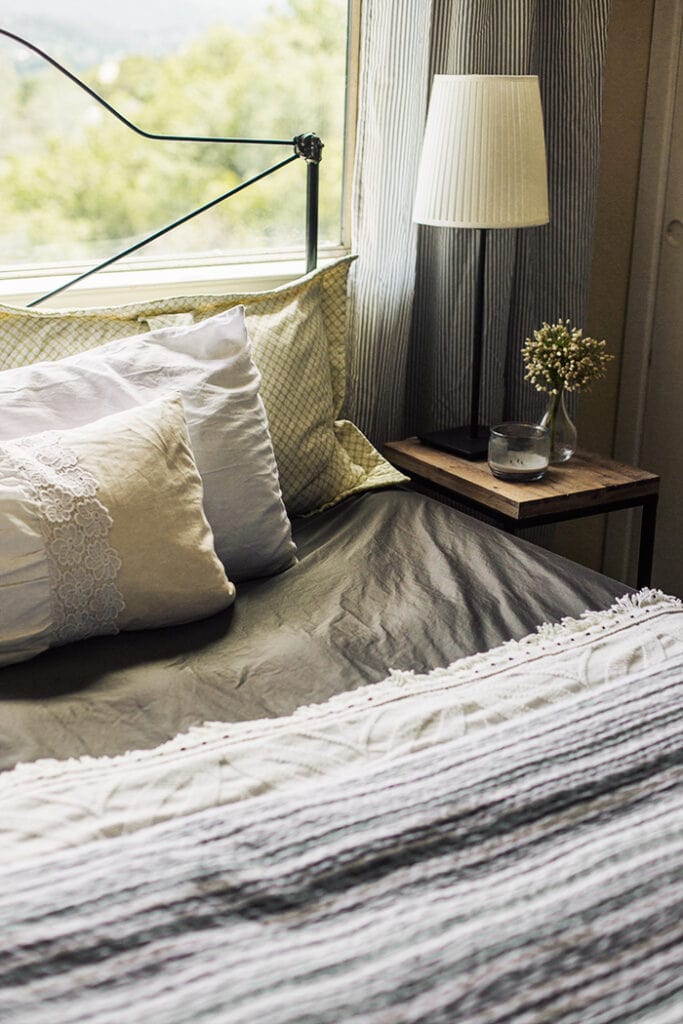 Pin
$20 side tables from Ross flank the bed and they're topped with Ikea lamps purchased years ago. Custom roman shades from Amazon were hung in the window, along with simple striped Ikea curtains.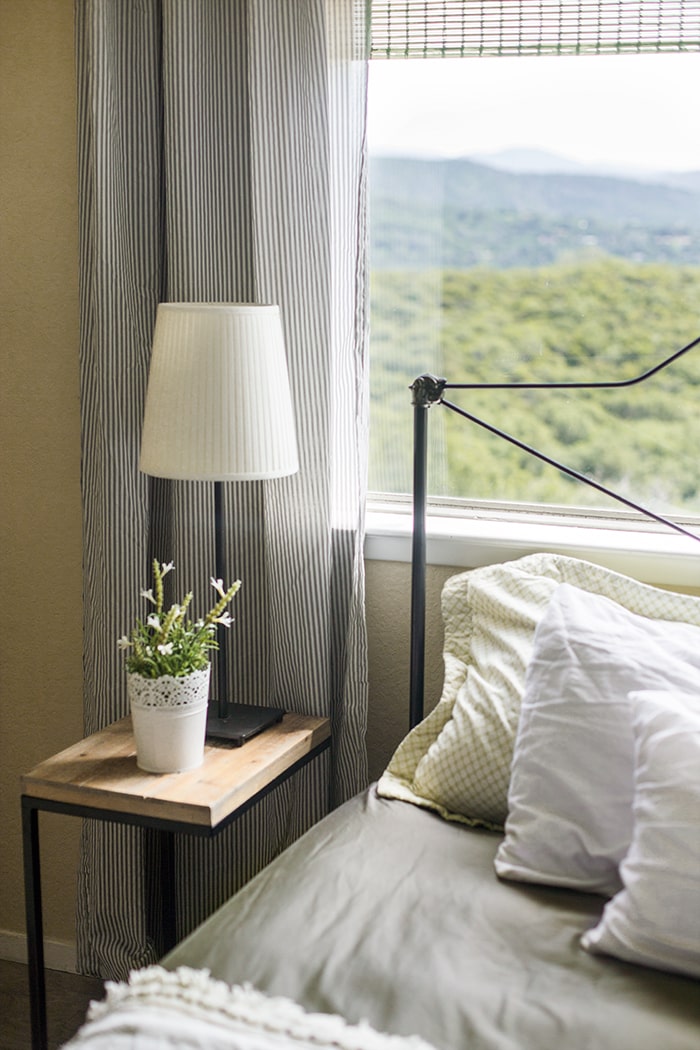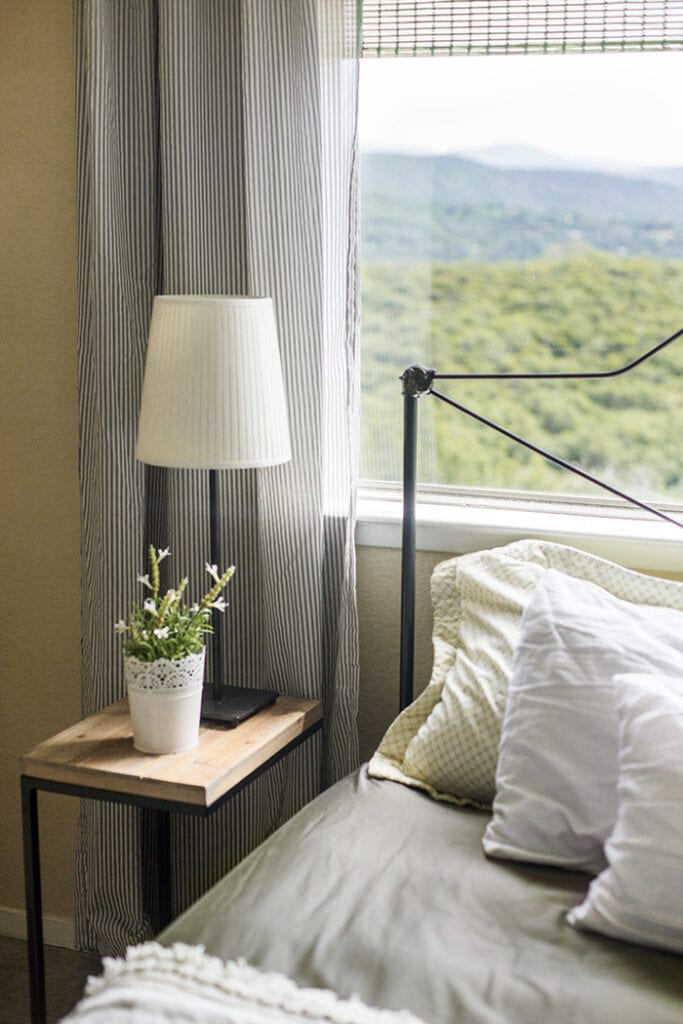 Pin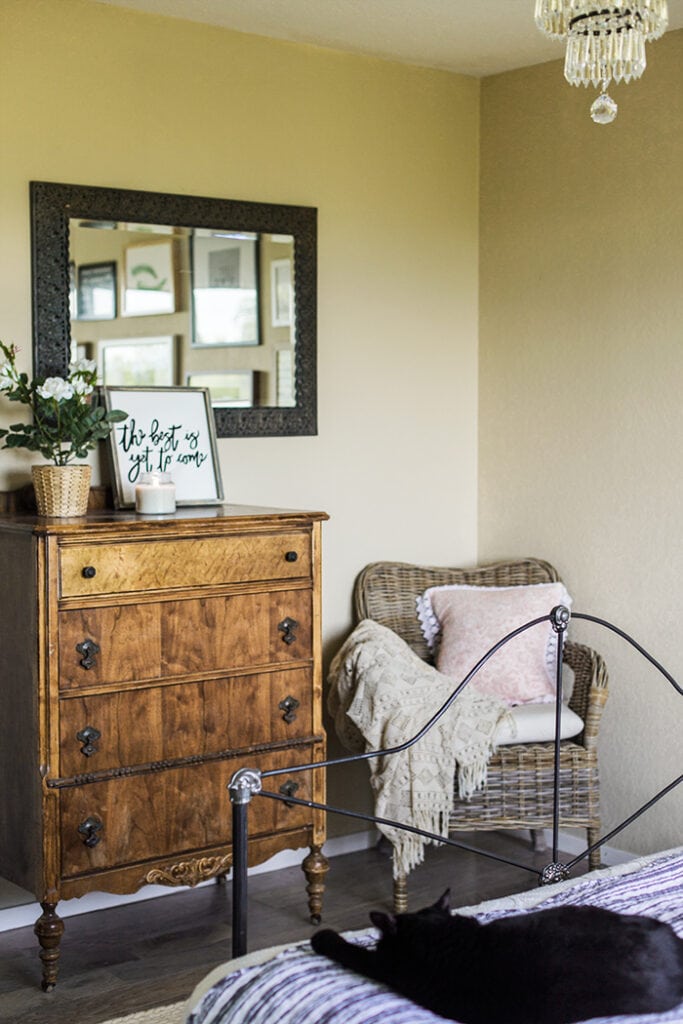 Pin
The dresser is also an antique borrowed from my parents, and an Ikea chair sits in the corner.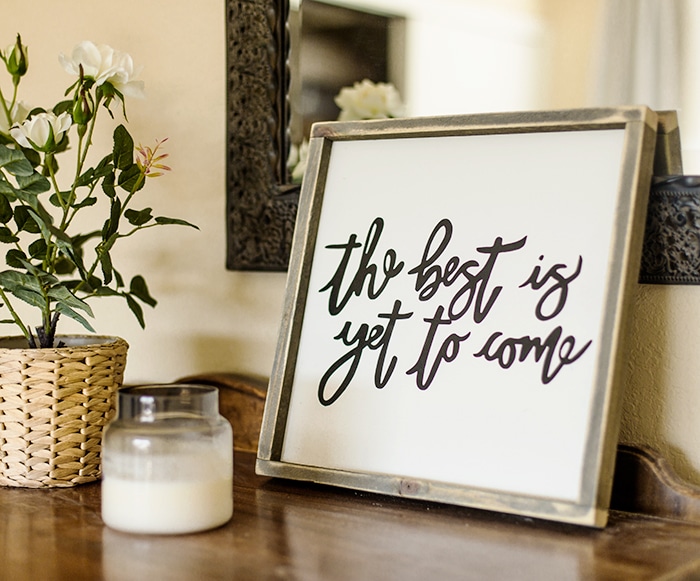 Pin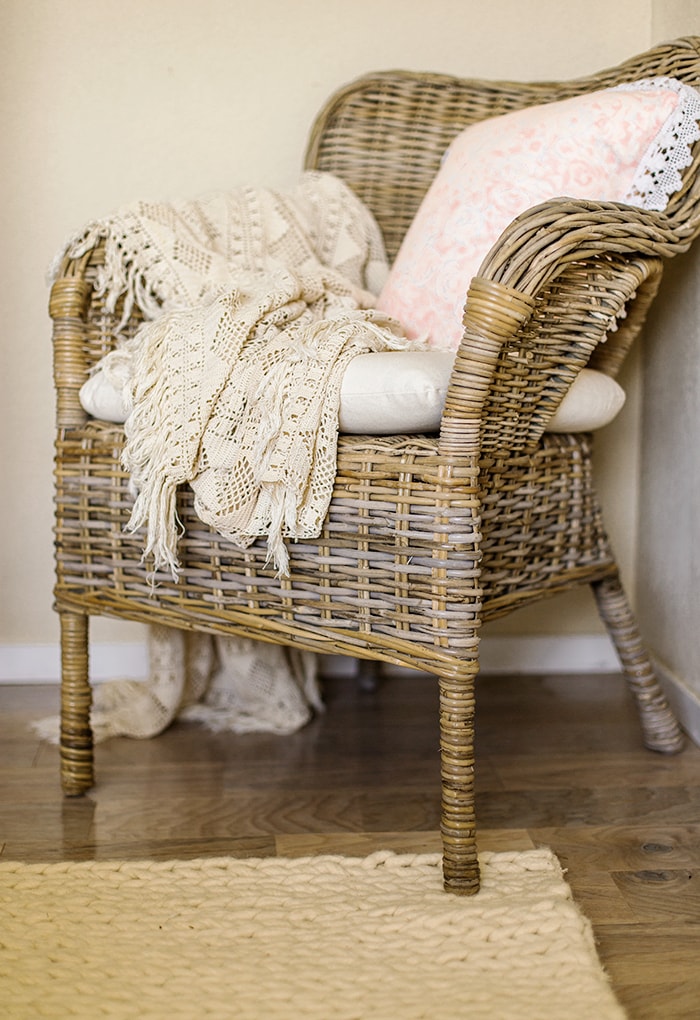 Pin
The large empty wall was filled with frames and art I pulled from around the house.
Pin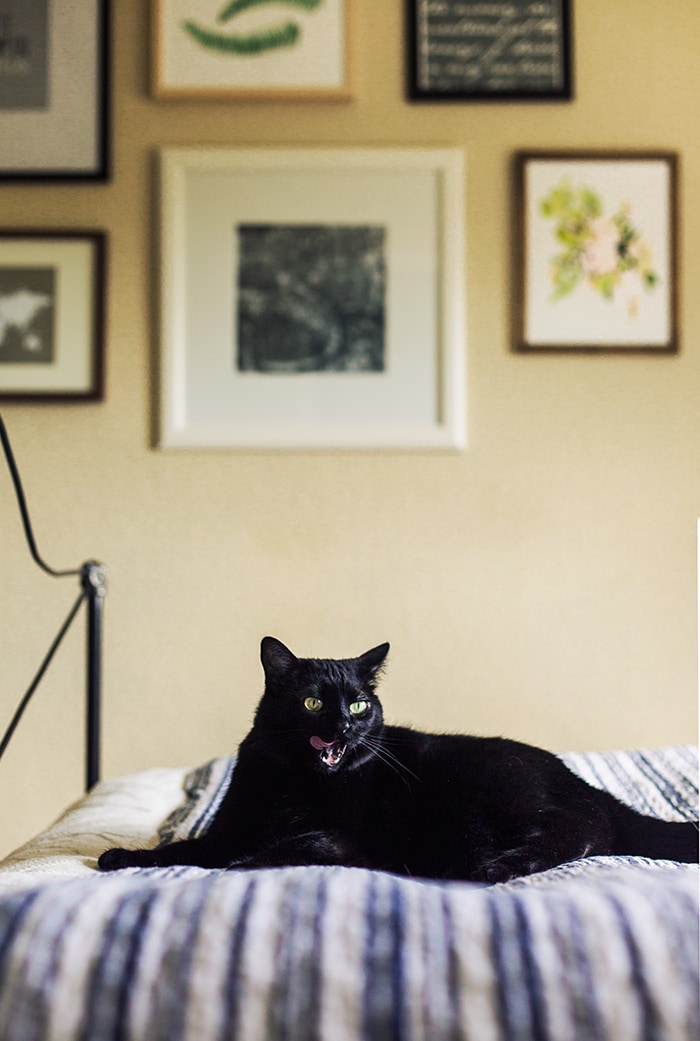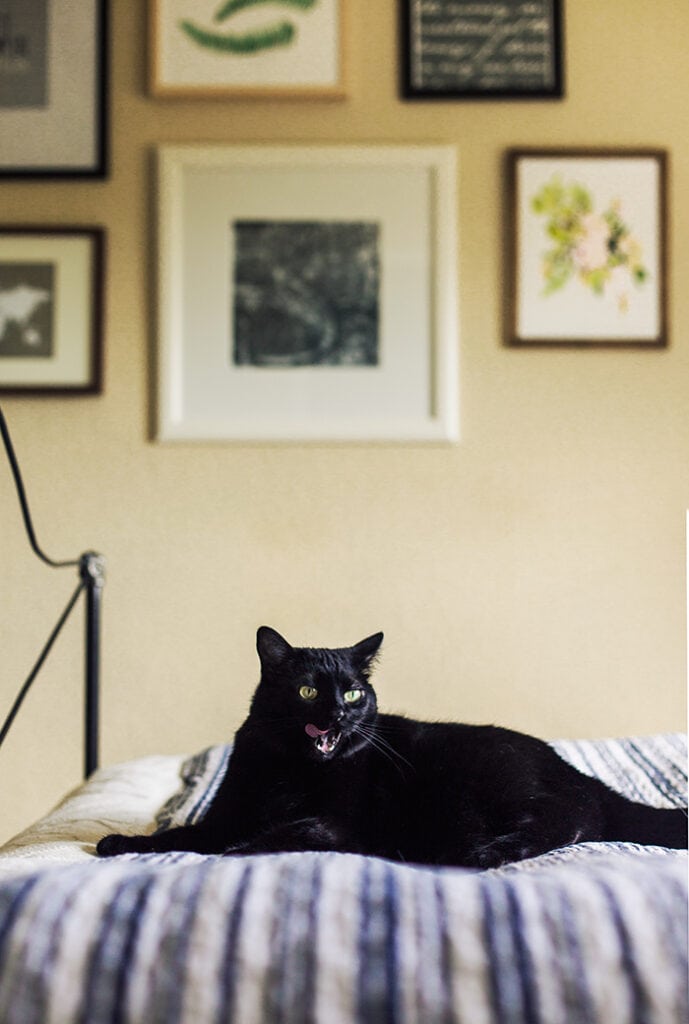 Pin
A pretty crystal chandelier adds a little sparkle.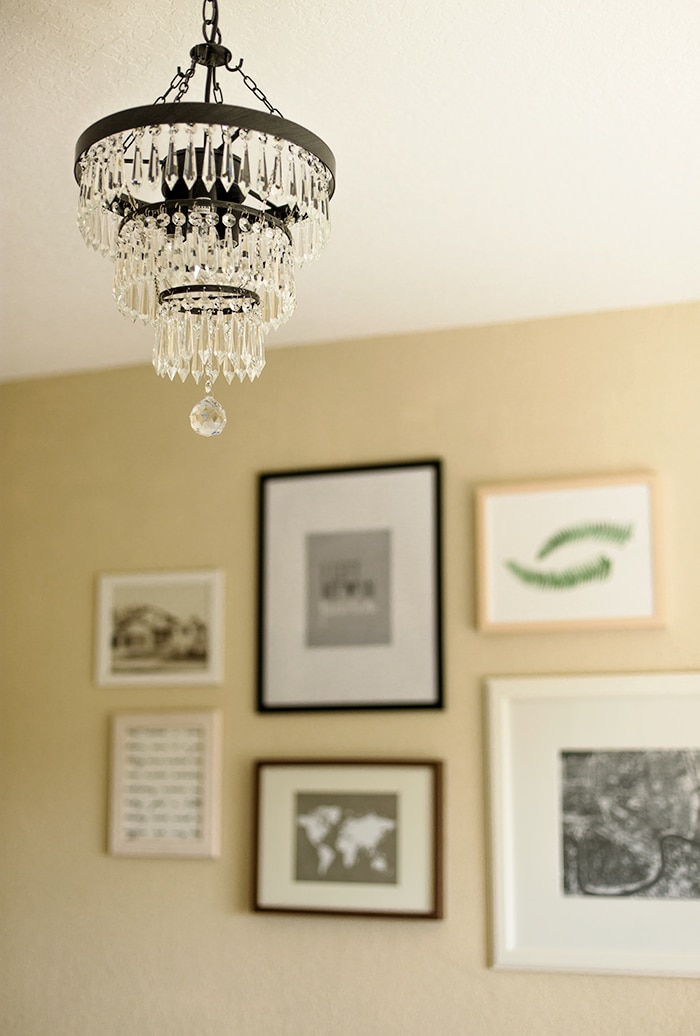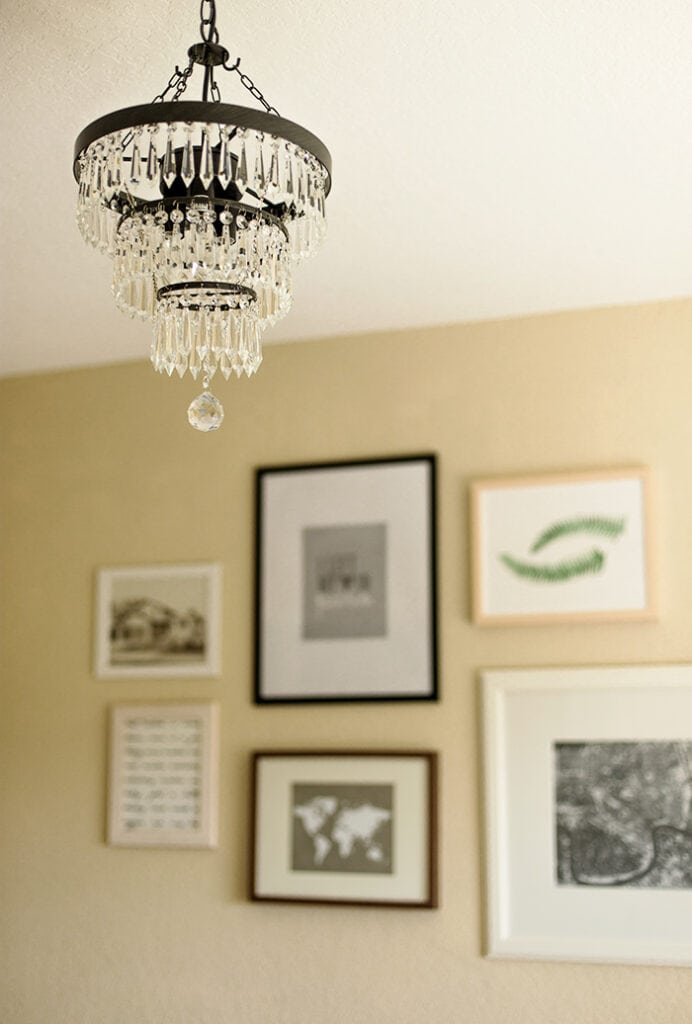 Pin
Oh, and this rug from Rugs USA might be my favorite thing ever. It's like a giant wool knit blanket.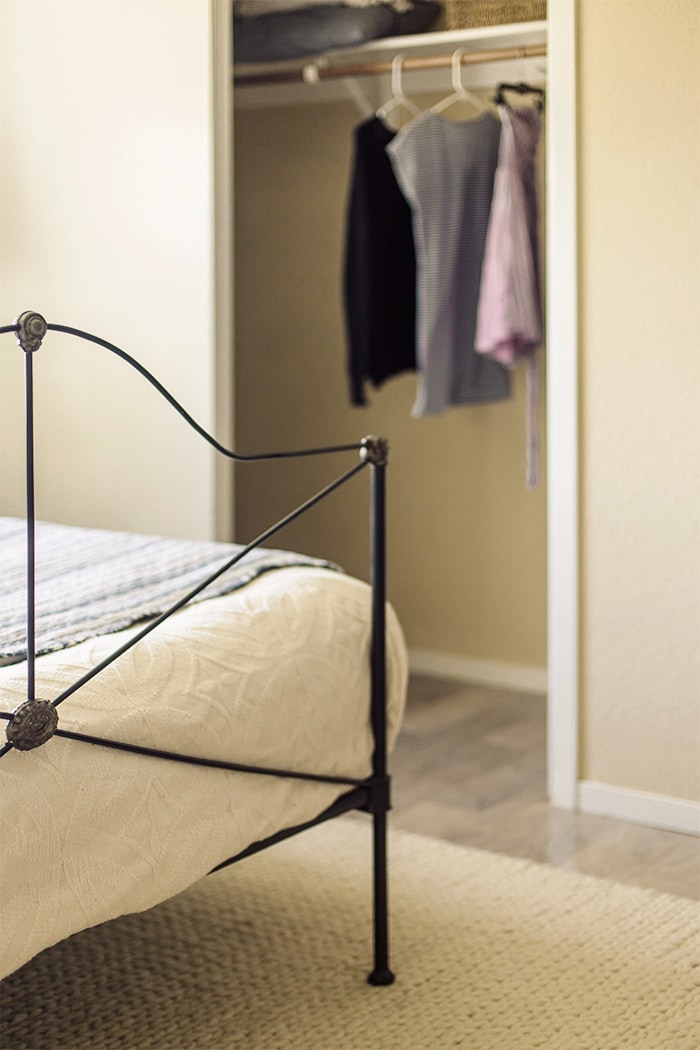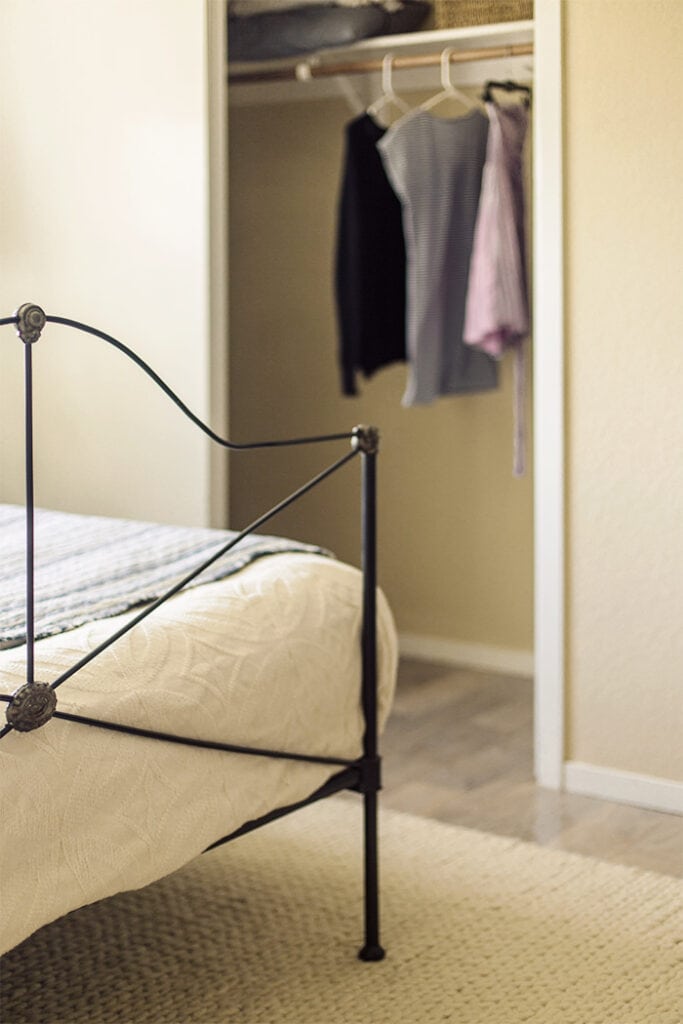 Pin
And that wraps the tour!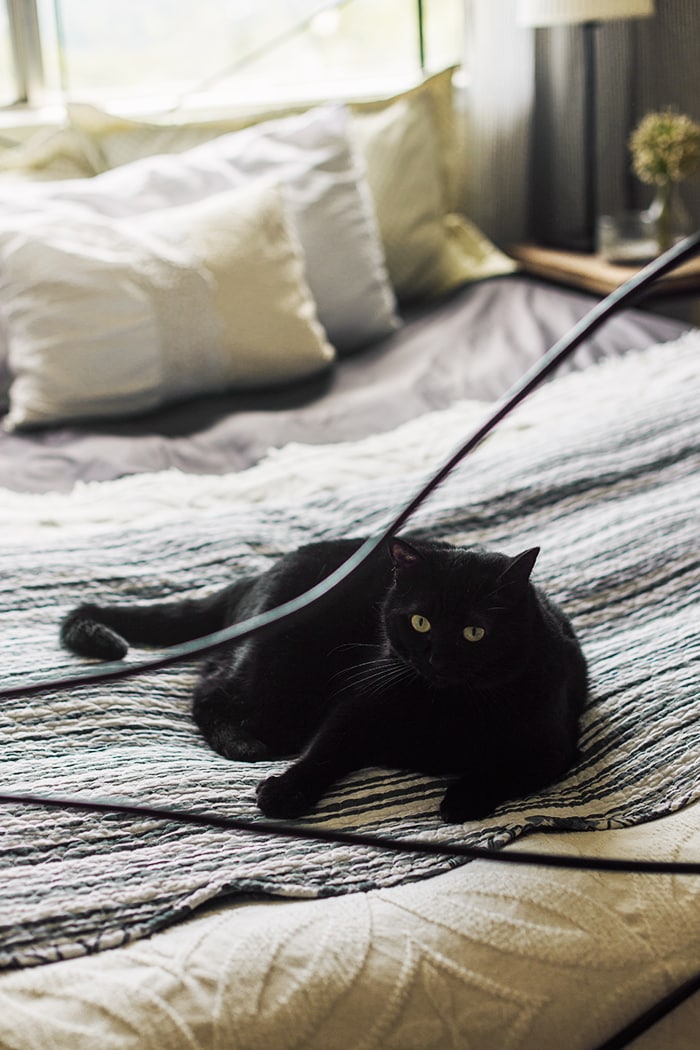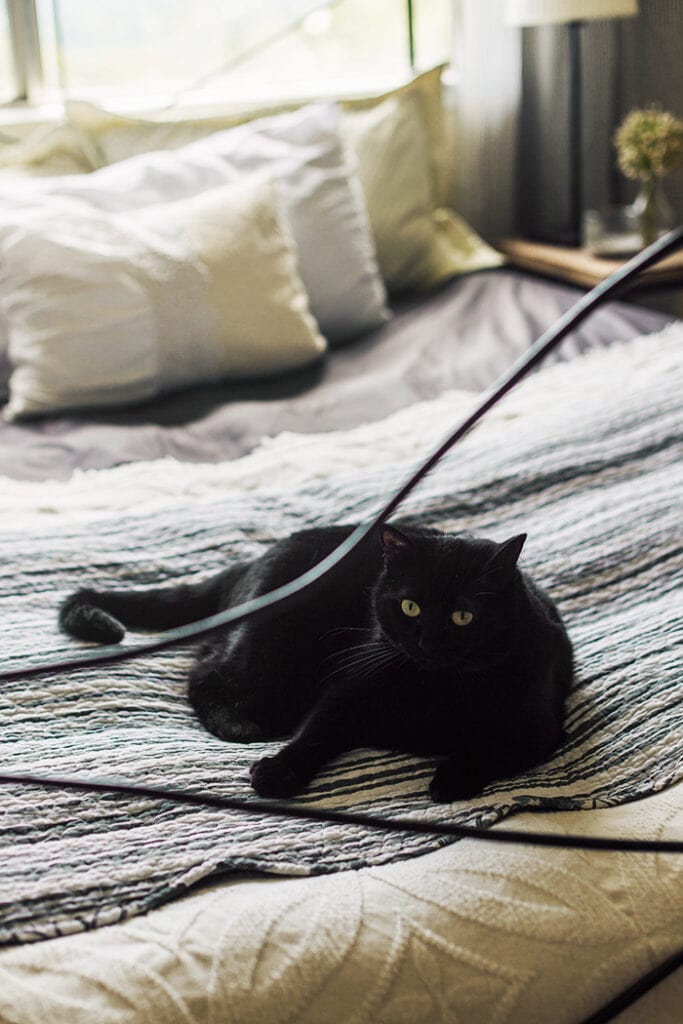 Pin
Source list:
Bed – antique/unknown
Dresser – antique/unknown
Metal mirror – antique/unknown
Bedding/pillows – flea markets
Side tables – Ross
Lamps – Ikea (discontinued)
Flowers/pots – Ikea
Rug
Wall art frames – Ikea & Minted
So there you have it—the quick and simple makeover you've been waiting months for 🙂 And the very last reveal you'll ever see from this housee… sniff. But onwards we go.
The next vlog will show the final shots of the home as I finish packing up… and the big reveal of what is next for me. There will be a lot more opportunities in this new future, and I can't wait to share the news! Enjoy your last week of June and don't forget to check back in a couple days for the announcement,