Day 194-195: Tangier, Morocco
There are some places in this world that you fall in love with immediately—a paradise you never want to leave. Somewhere that slides right into your comfort zone and makes you feel safe and at peace.
Then there are others that humble you, reminding you of how fortunate and privileged you are to have the freedom to live any life you choose. Somewhere that challenges your version of reality and to face unfamiliar and sometimes uncomfortable situations.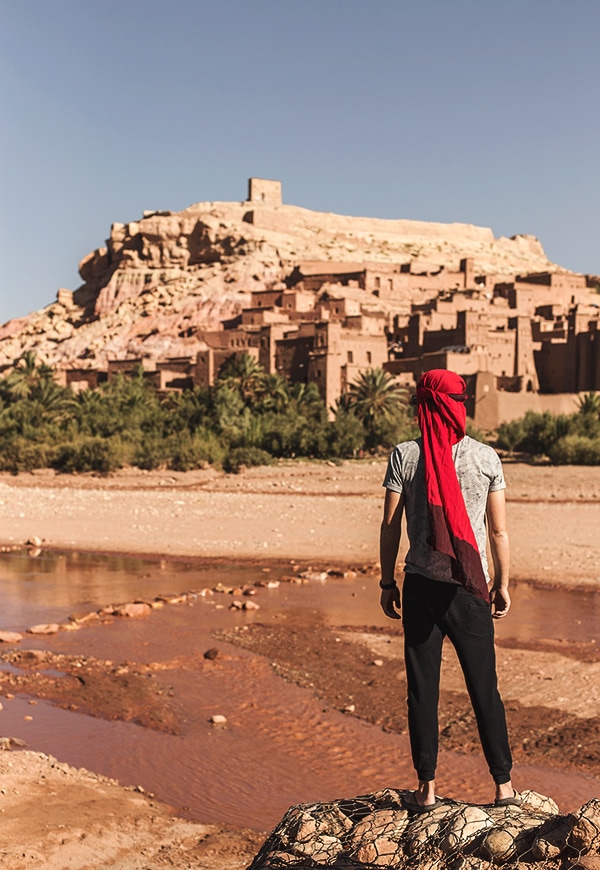 Pin
Morocco is the latter. While it doesn't give me the warm fuzzies or feeling as if I belong there, it does give me a great appreciation for another way of life for millions of people, and gratitude knowing that I get to see it from this lens.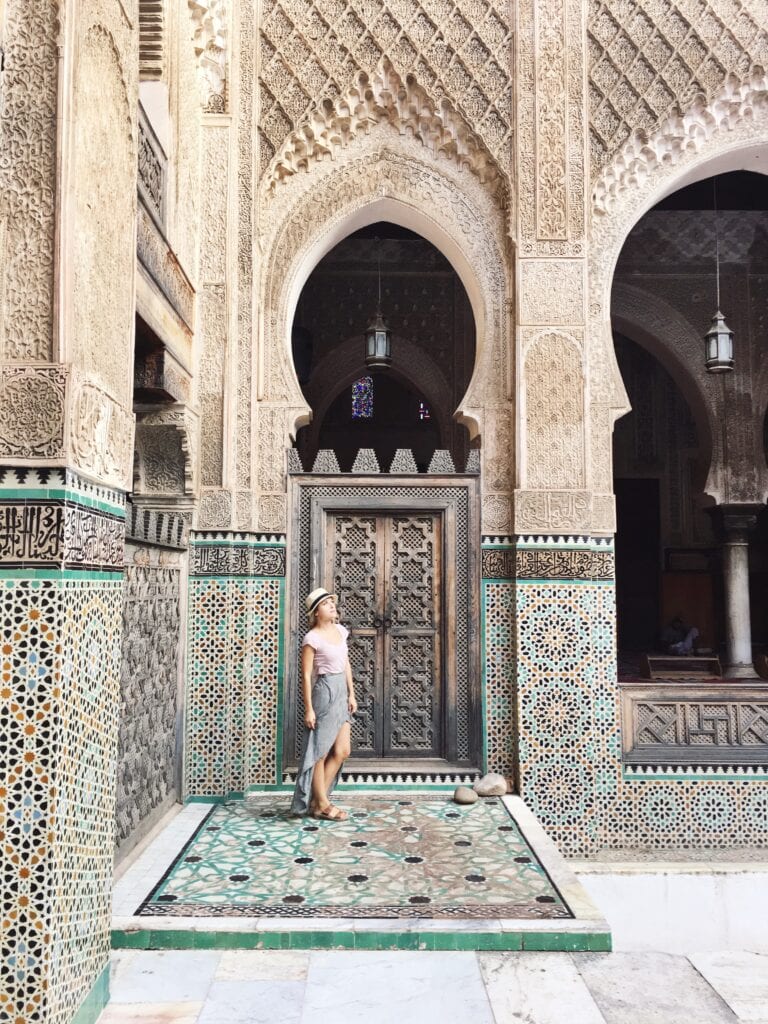 Pin
That type of experience is how you grow through traveling, and it is a gift that's even more lasting and valuable than the memory of, say, enjoying a piña colada on the beach while watching a beautiful sunset (although those are pretty great too!)
We arrived at the Tangier airport on a Thursday afternoon, doing happy dances off the plane as we stepped foot onto African soil for the first time in our lives. The celebration was cut short moments later when we were told they lost my backpack in Spain, and drones were not allowed in Morocco so they'd have to confiscate ours.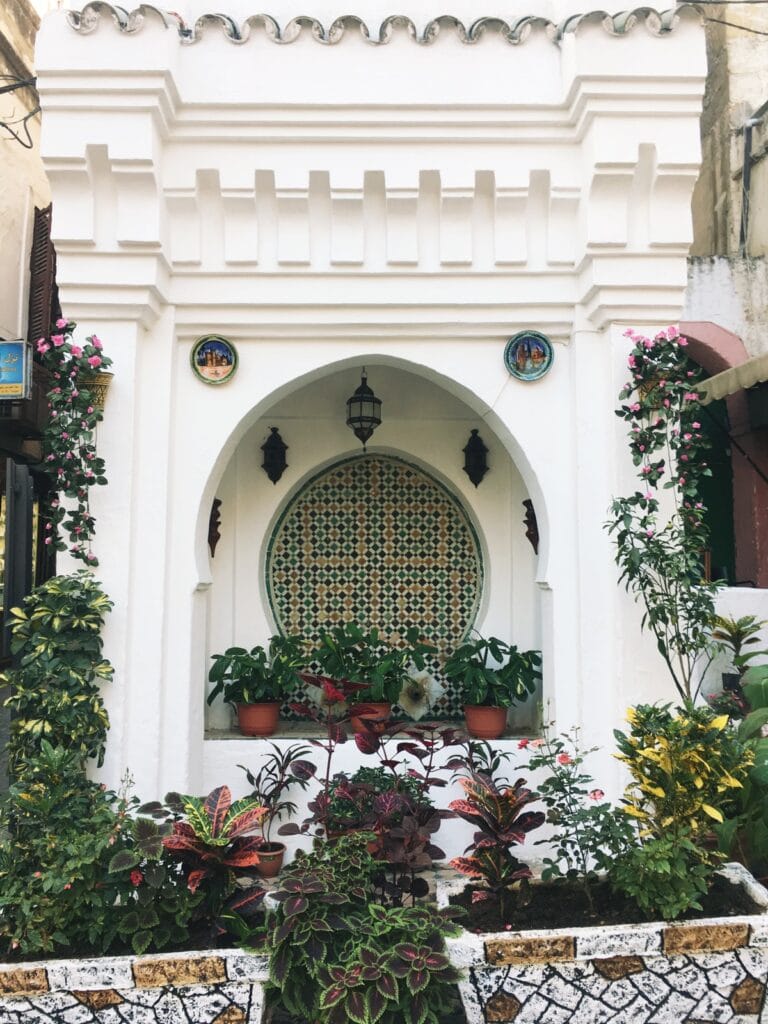 Pin
After an hour of trying to communicate through exchanges of broken English and Spanish with Arabic paperwork, my bag miraculously showed up, but they would have to hold our drone hostage at the Tangier airport—which meant we had to pay several hundred dollars to change our flight and travel plans. Our fault for not checking, and quite the expensive lesson to learn!
While it wasn't the warmest welcome into Morocco, we chalked it up to another travel experience, and hailed the first cab into the Medina.
Medinas are the old, walled sections found in North African cities. It's the heart of the town, and where all the history and action is.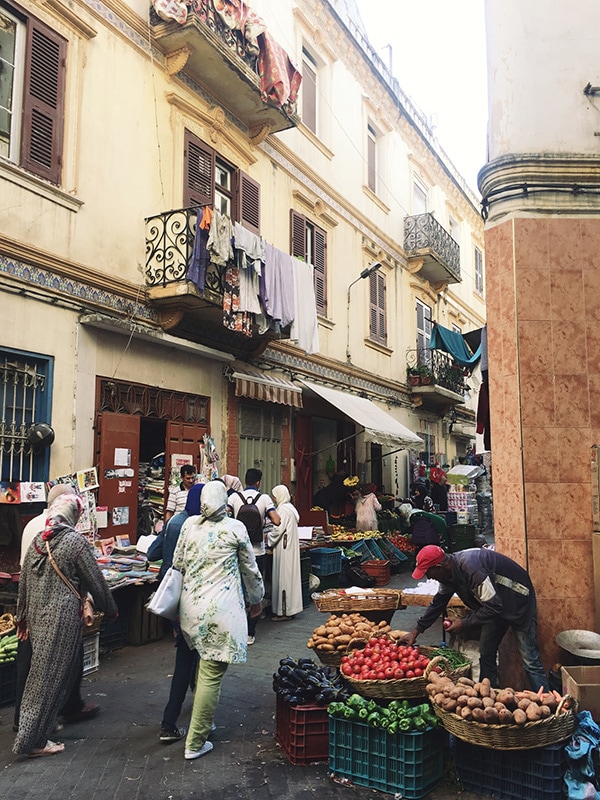 Pin
We booked a room inside the Medina for $10/bed in a riad—a traditional home, usually several stories tall with a beautifully intricate, open courtyard in the center.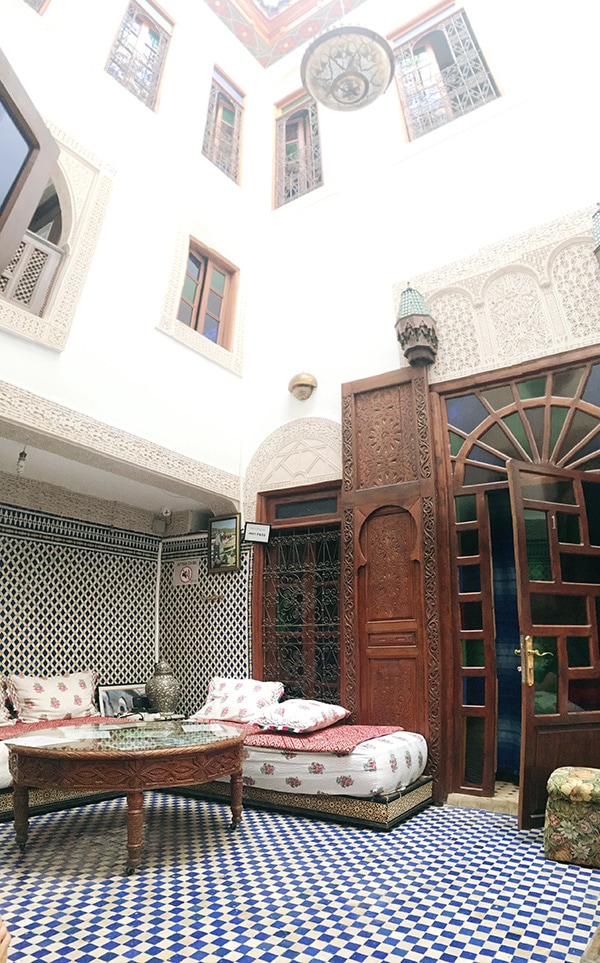 Pin
Our first impression of Morocco was a stark contrast to the quiet calm we'd experienced just hours before in Switzerland.
We wandered through the narrow, nameless pathways of the Medina, in full sensory overload. Trying to make sense of every scent, sound and sight.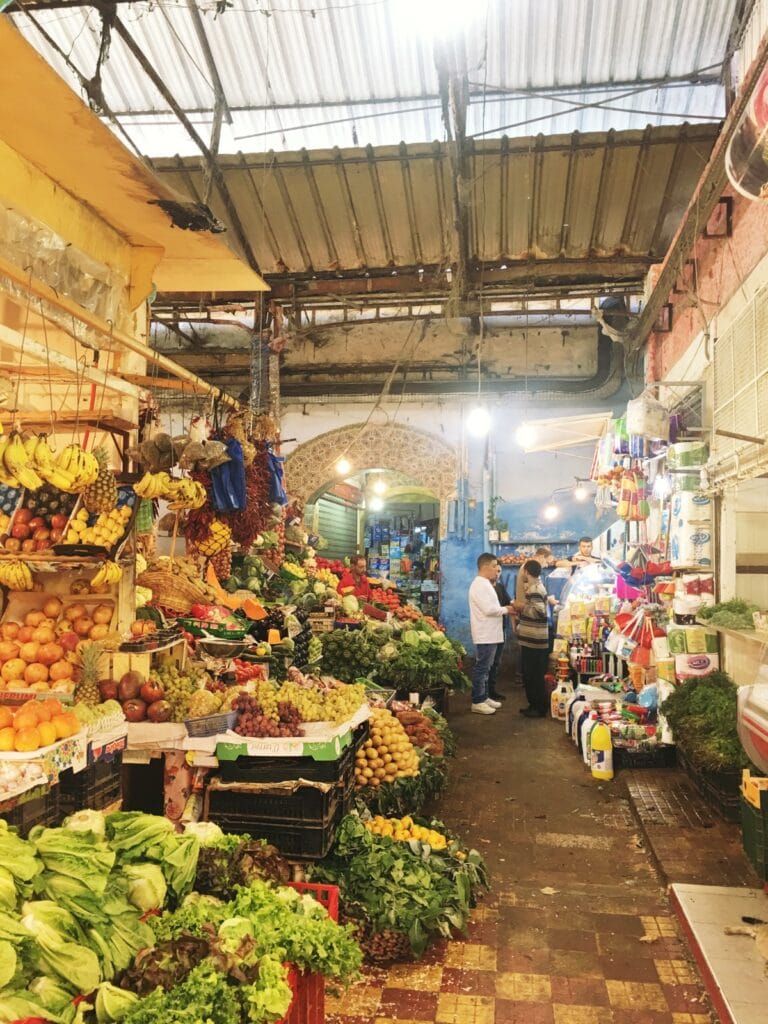 Pin
The air here is stagnant and scented. Weighed down by a thick layer of dust and smoke, there's an underlying musky meat market smell that permeates into your clothing, hair and skin. Every so often it would be masked by whiffs of spices, incense, fruit and urine.
Pin
Our eyes darted in every direction, trying to process every color, shape, pattern and texture of each door and rug and woven shoe we passed.
Pin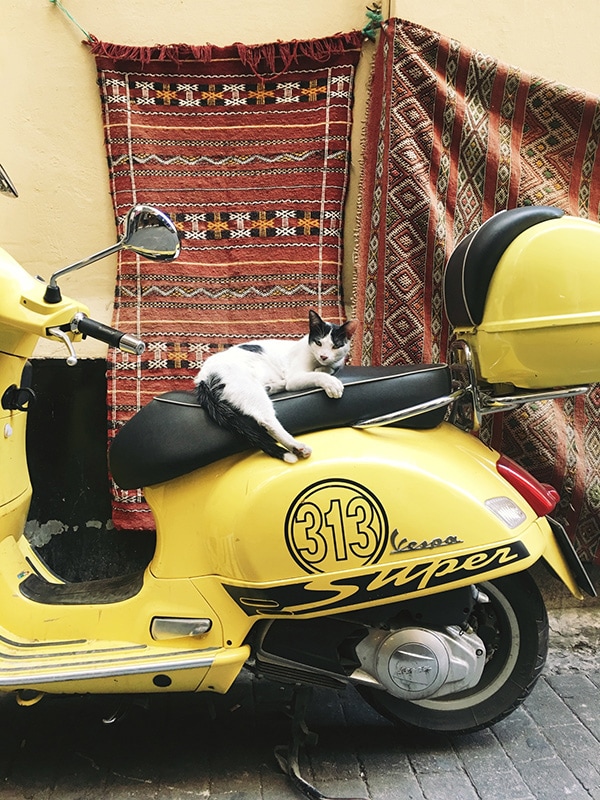 Pin
The sounds of Arabic syllables and motorcycles and sheep intertwine like a captivating symphony of a movie score, performing a unique song in every new city.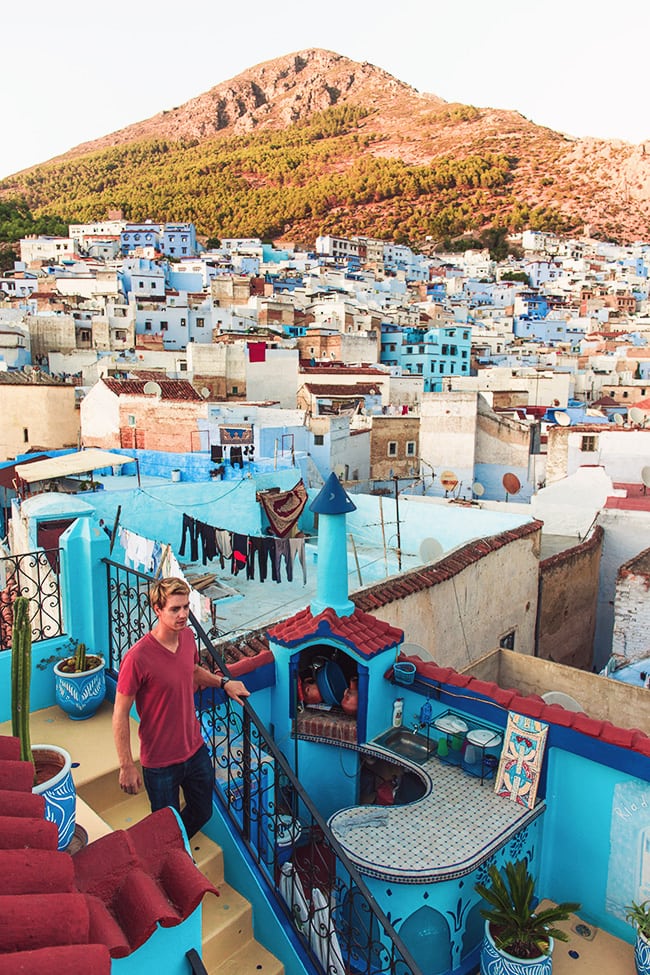 Pin
In the Medina especially, you can't walk far without a local approaching you, going out of their way to be friendly and show you around. Or sometimes lying to you, telling you that a street is closed so they can divert you into someone's shop or restaurant for a commission. Either way, in our experience, this always lead to them asking for money. This was to be expected, and it isn't the first country it has happened in.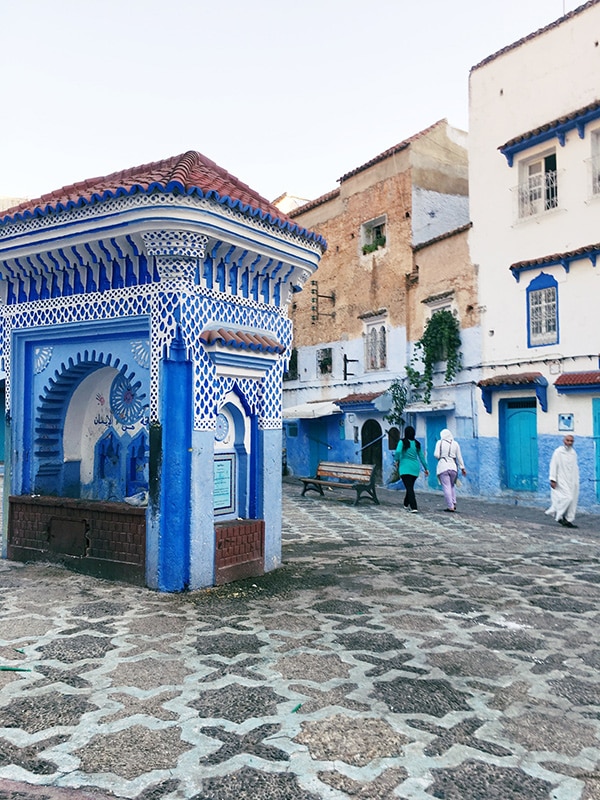 Pin
Street vendors also follow you around in the souks, pressuring you to enter their shops and some even sneak their items onto your table at restaurants, trying to force you to buy it. Parents enlist their small children to beg tourists for money. You learn to develop a thicker skin, knowing it all comes with the territory.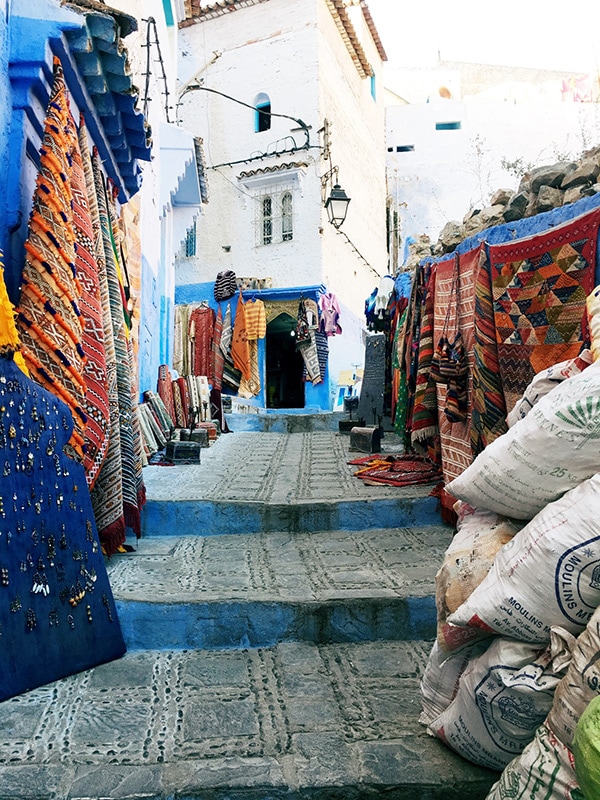 Pin
It's a lot to take in at once, and easy to become overwhelmed at first if you're not prepared for it (or if you've just spent a week in the most peaceful place on earth).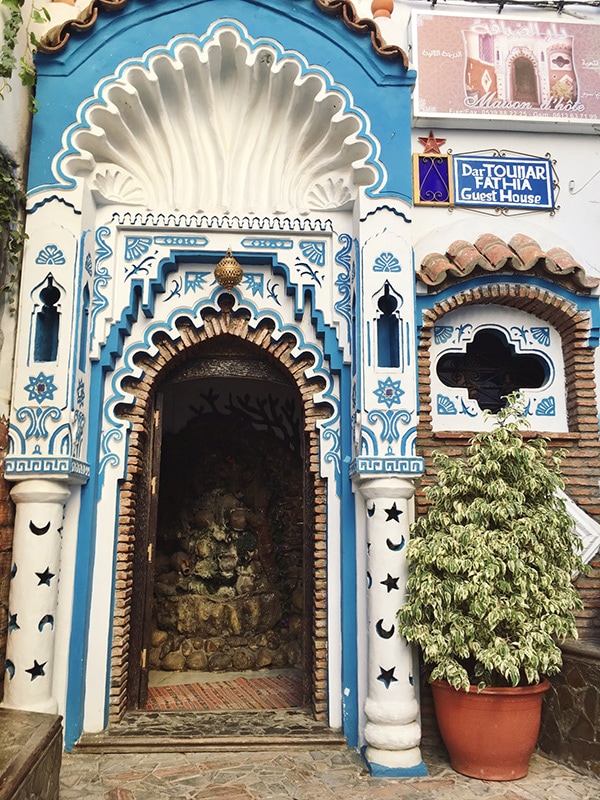 Pin
Our Spanish skills were put to the test again for the first time since leaving Spain back in June. Arabic and French are the most common languages spoken, but many people also speak Spanish in the north due to its close proximity to Spain.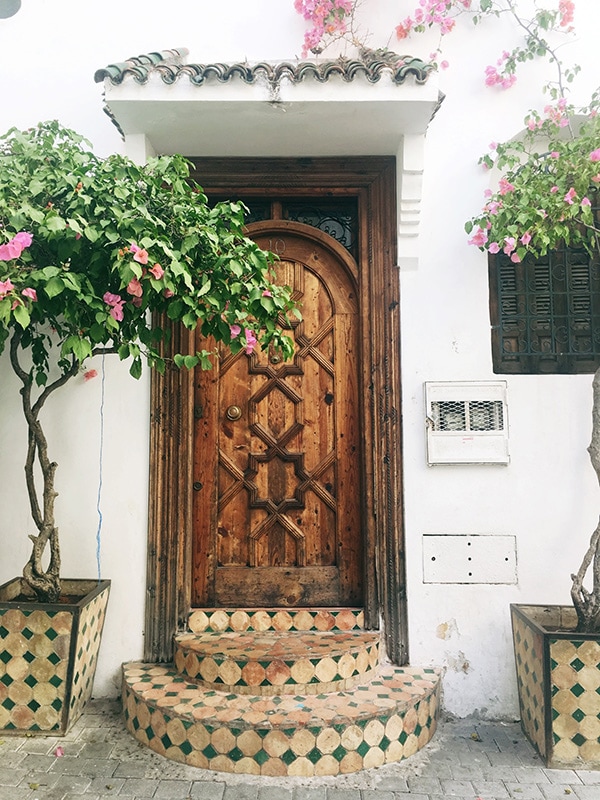 Pin
The food here is flavorful with signature dishes like tajine and couscous, with meat grilled and seasoned to perfection. We were thrilled to trade in our $30 Swiss burgers for $3 meals. We were also pleased to find healthy options for lunch and dinner, but like most countries, they love their plates full of bread and sugary sweets for breakfast (and coffee cups that are way too small).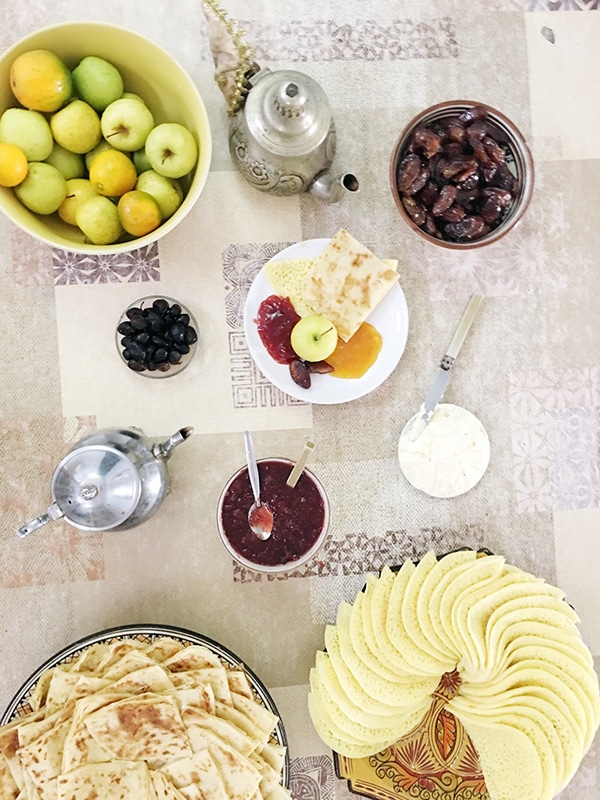 Pin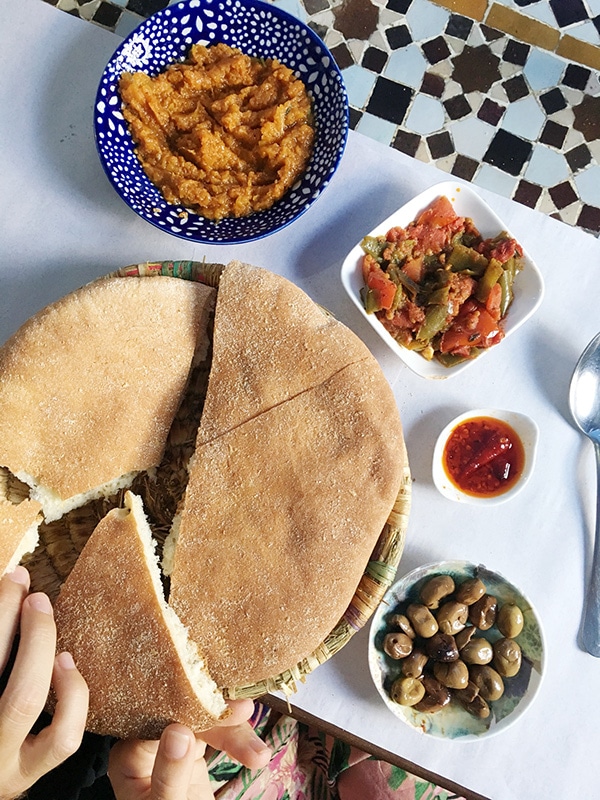 Pin
Every country seems to have their signature drink, and in Morocco it's mint tea—all day, every day. It's their replacement for every liquid—water, coffee, soda, beer and wine. As a Muslim country, alcohol is against their religion, so instead their vice is sweet mint tea and cigarettes.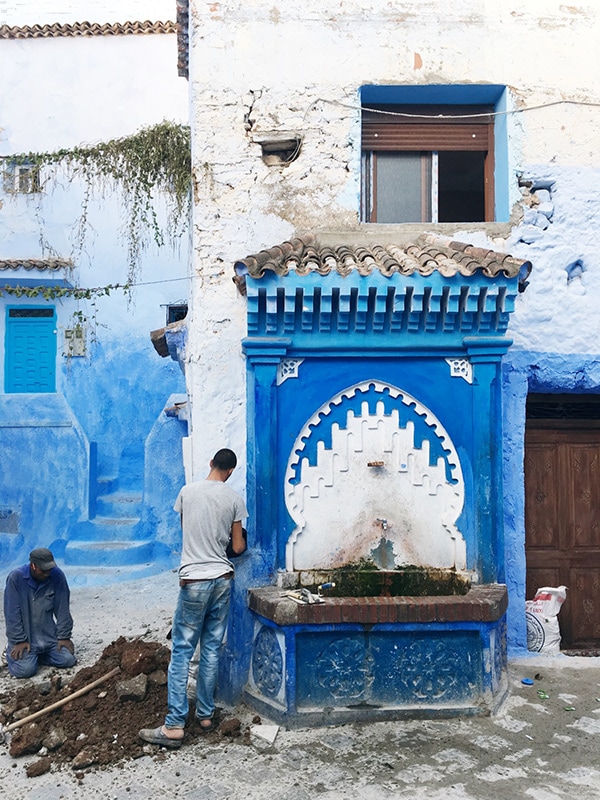 Pin
Day 196-197: Chefchaouen
After two days in Tangier, we caught a local bus headed to a town by the name of Chefchaouen—known as the Blue Pearl of Morocco.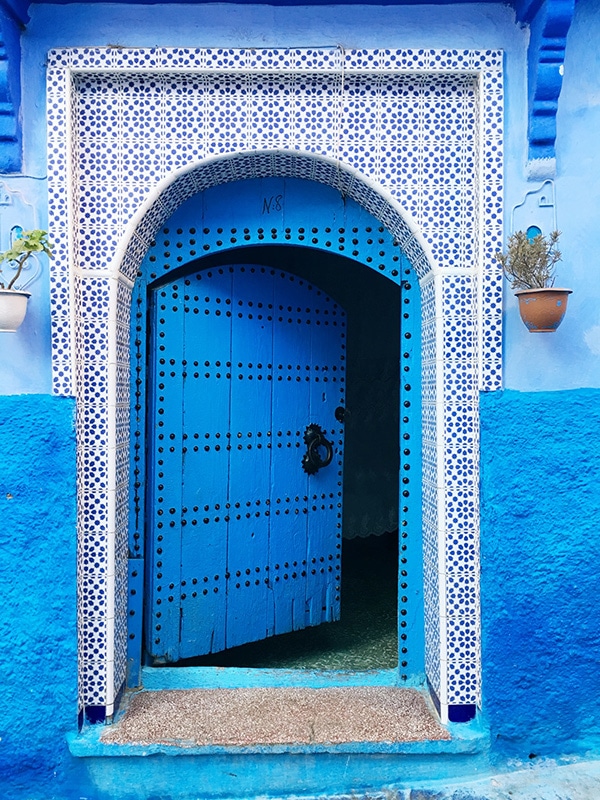 Pin
This place was one of the first recommendations given to us, and it's not hard to see why. The Medina of this small desert town is an artists haven.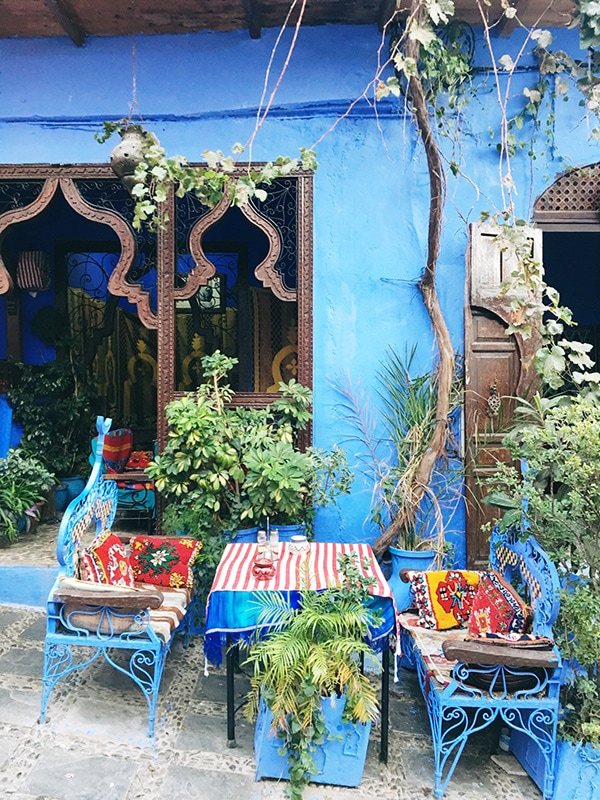 Pin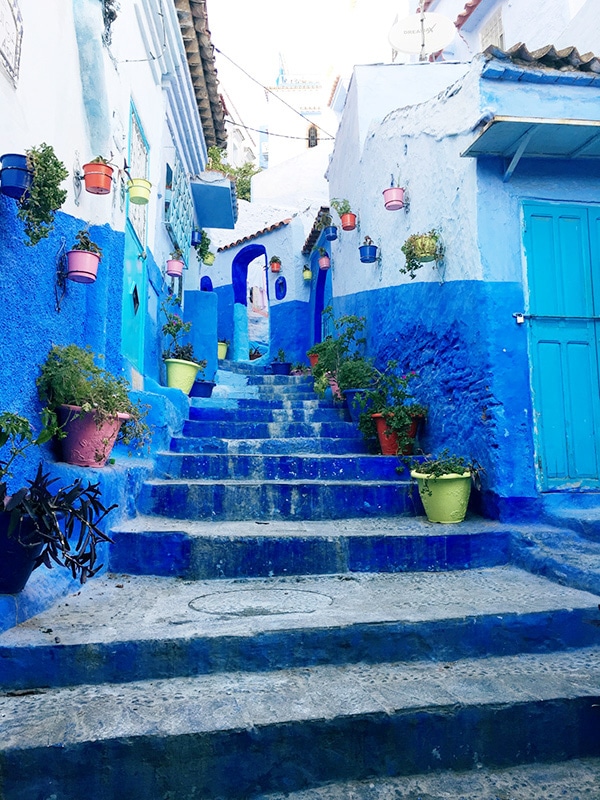 Pin
Every shade of blue you can imagine covers the walls, ceilings, even the ground. You could spend ten minutes in any one spot, just trying to take it all in. I don't think I've ever stopped so frequently to take photos.
Pin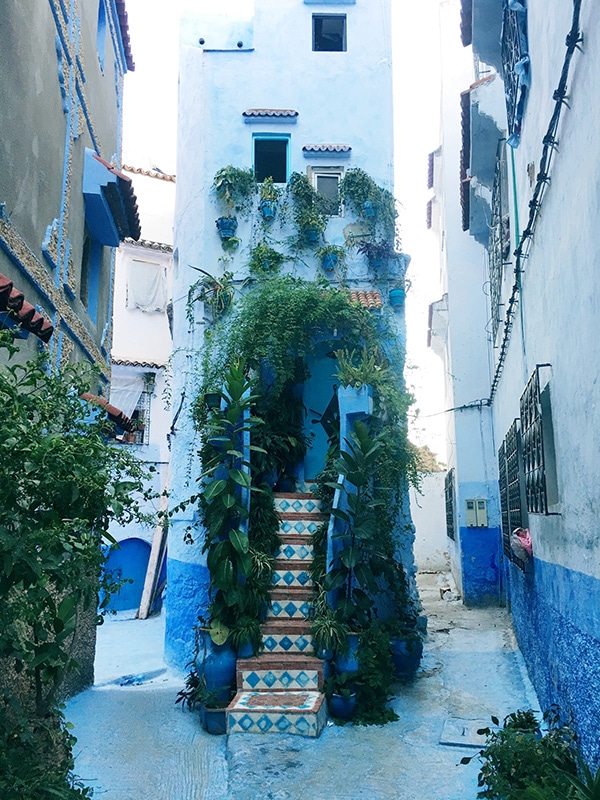 Pin
Oh, and tiny kittens at every corner.
Pin
It's equally as adorable as it is heartbreaking, with so many starving cats crying out for food. I felt ill every day because it was so upsetting to watch (don't even get me started on their treatment of donkeys and horses).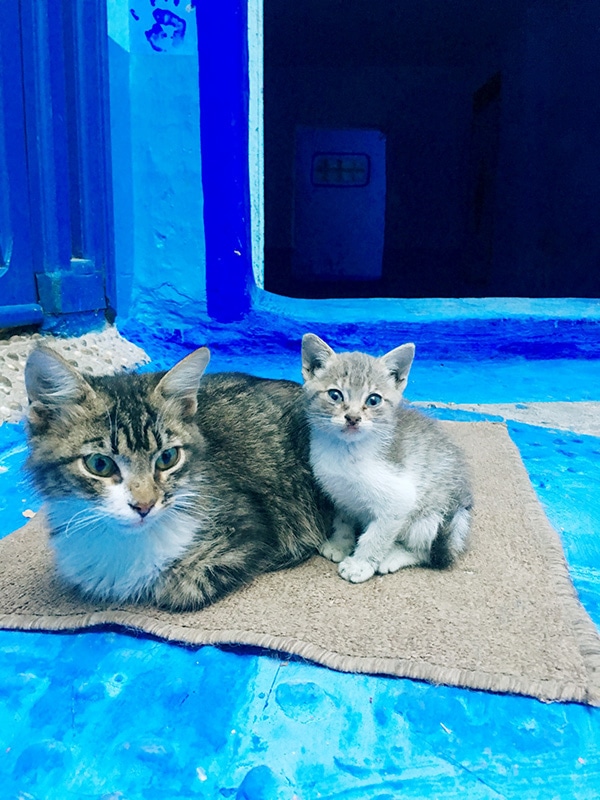 Pin
We spent two nights in Chefchaouen and the time flew by—I don't think we did anything other than eat, sleep, and get lost in the Medina. At sunset we'd head to the roof and listen as the day's last call for prayer broadcasted through loudspeakers from each mosque, echoing in the stagnant desert air. We'd become used to hearing the Islamic chants five times each day in Tangier, but when the sky darkens in Chefchaouen, the melodic voices have a particularly eerie and mysterious quality.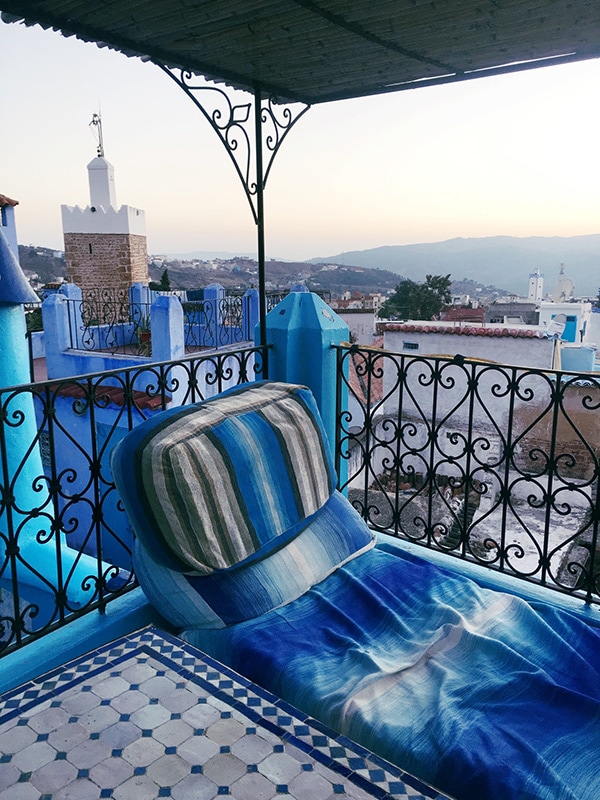 Pin
If you find yourself in Morocco, I'd put Chefchaouen on the must-see list (and skip Tangier altogether).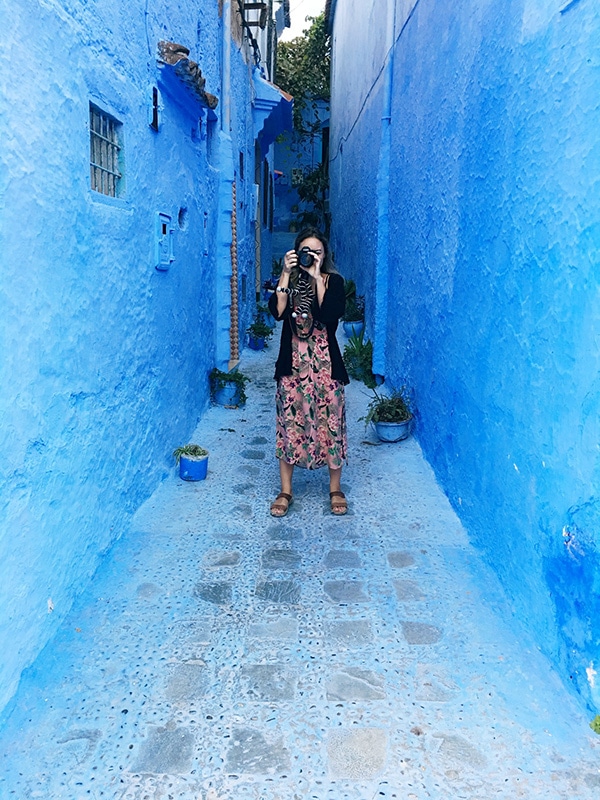 Pin
Day 198-200: Fez
The day we left Chefchaouen, I woke up feeling ill with my stomach in knots. I'd been quite lucky throughout this entire trip, feeling proud for having tolerated every level of cuisine for months in South America and Europe. Turns out my stomach has finally met its match in Morocco.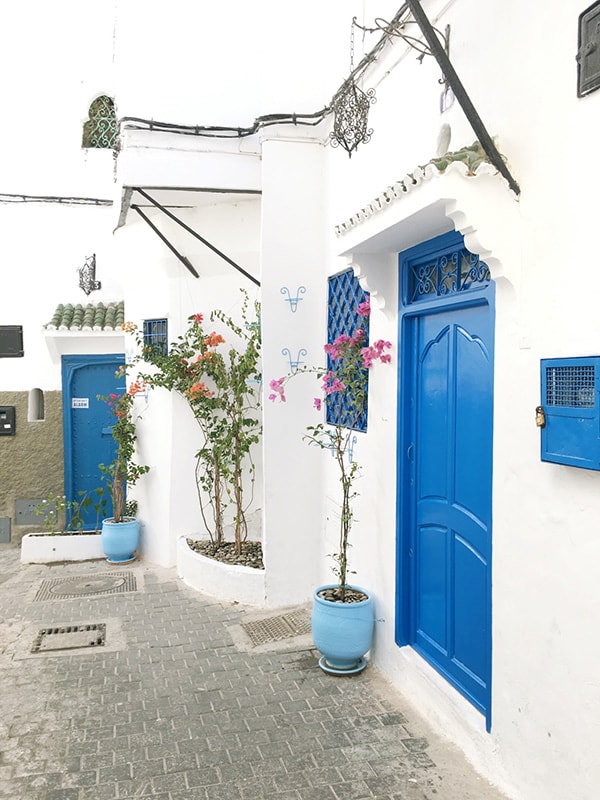 Pin
I survived the four hour bus ride to Fez with the contents of my stomach in place, but it took days to get back to normal. I can only hope this is conditioning my body for India.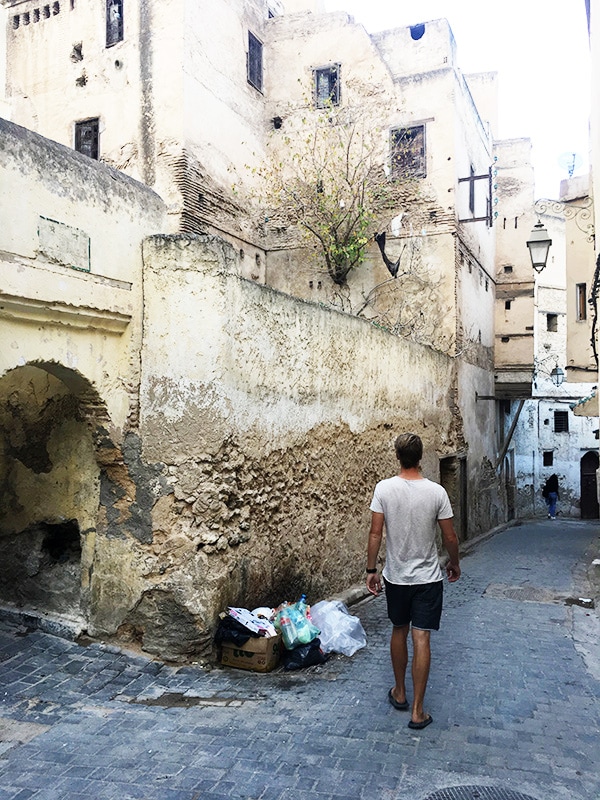 Pin
Fez is Morocco's second largest city, and we came here for one main reason: to shop!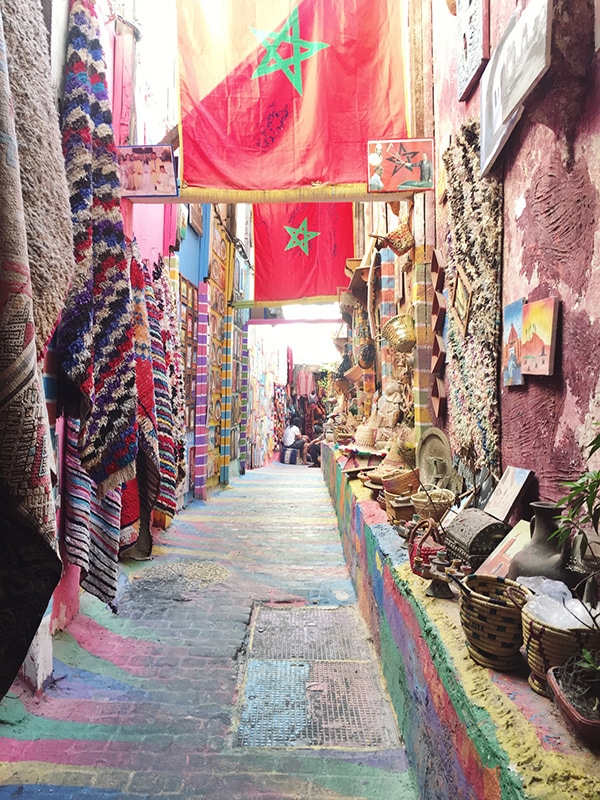 Pin
No one leaves Morocco empty handed, and we'd been holding off on buying any substantial souvenirs/gifts for months, saving it all for the final weeks of our trip.
We read that Fez was one of the best places to shop—both for the selection of items and prices (spoiler alert: Marrakech is much better!) After waiting months for this moment, I was so ready to spend some dirhams.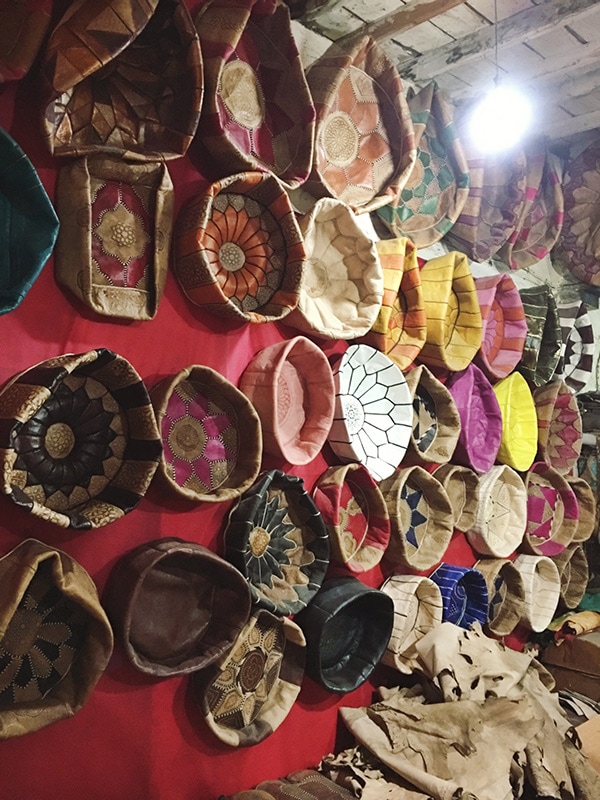 Pin
Negotiating with vendors here is an art form, and often a very long process. Shop owners are well versed in this skill, naturally, and you have to come prepared. Fortunately, Lucas' previous career was in sales, so I let him do most of the talking.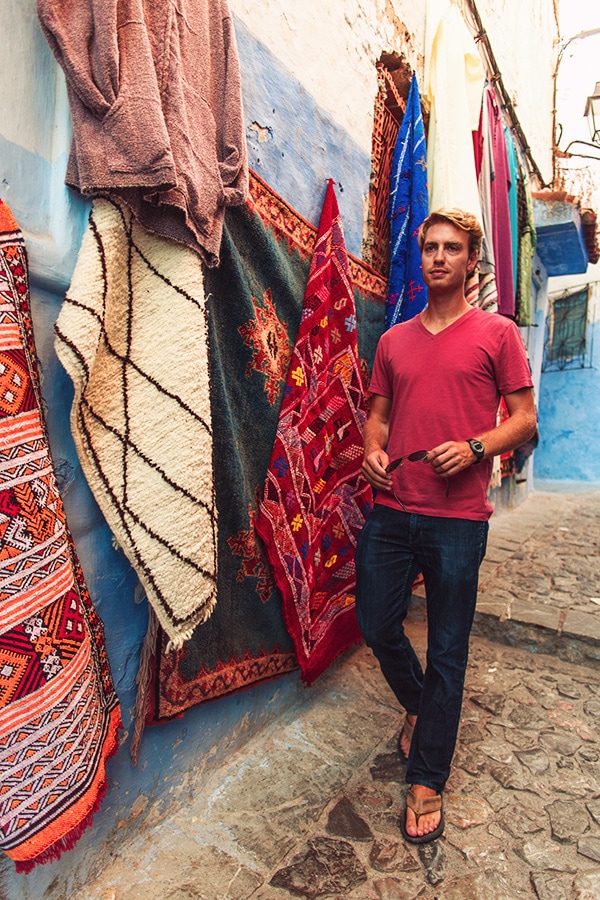 Pin
In the end, we walked away with two rugs, two pillow covers, a big market basket (my biggest score at just $8!), spices and beauty products, oils, nine scarves (I should've bought 900), table linen, pouches, jewelry and copper mugs. This was over the course of two days and around 15 hours of shopping.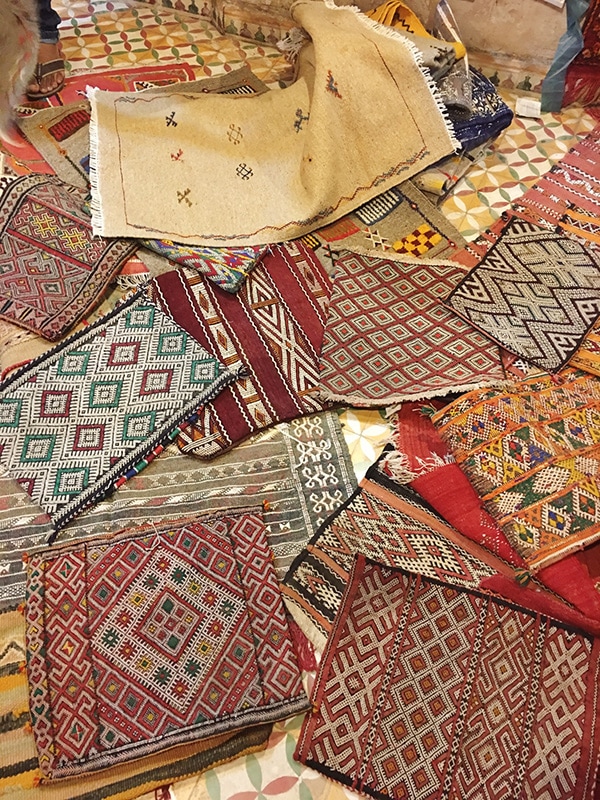 Pin
This may sound like a shoppers paradise, but it's not exactly the pleasant experience of Pottery Barn when you're funneled into a pathway bumping into severed goat heads, cornered by men relentlessly trying to sell you rugs every few feet and nearly trampled by oncoming donkeys. Pausing only due to bouts of sharp stomach pain from the sketchy street meat you ate the night before.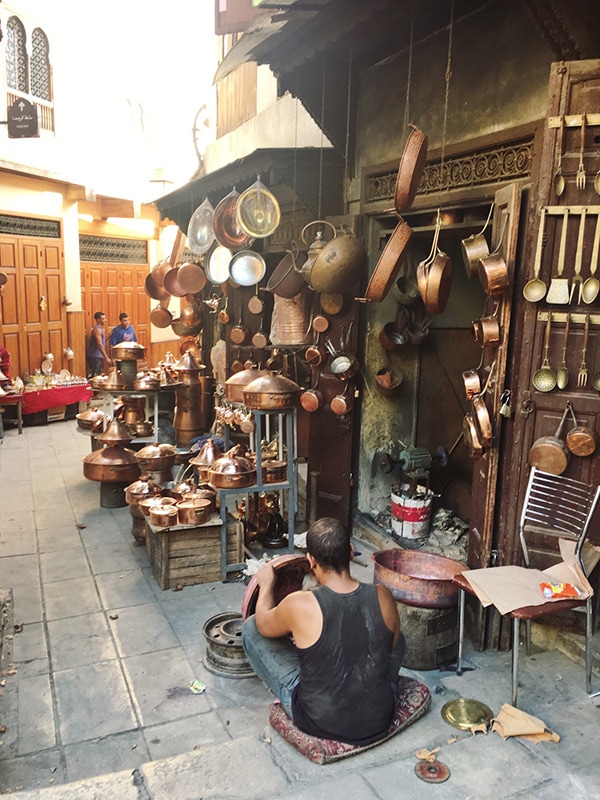 Pin
But a rug is worth more if you had to overcome adversity to get it, right? We'll go with that 🙂
While we did walk away with some great bargains, let's not forget about postage. There's no way we could haul our loot around for another five weeks, so we ended up shipping a box back home to the tune of $103. Yikes, that's almost half the value of the items! Still worth it, but never forget to factor that into your bottom line if you decide to go on an overseas shopping spree.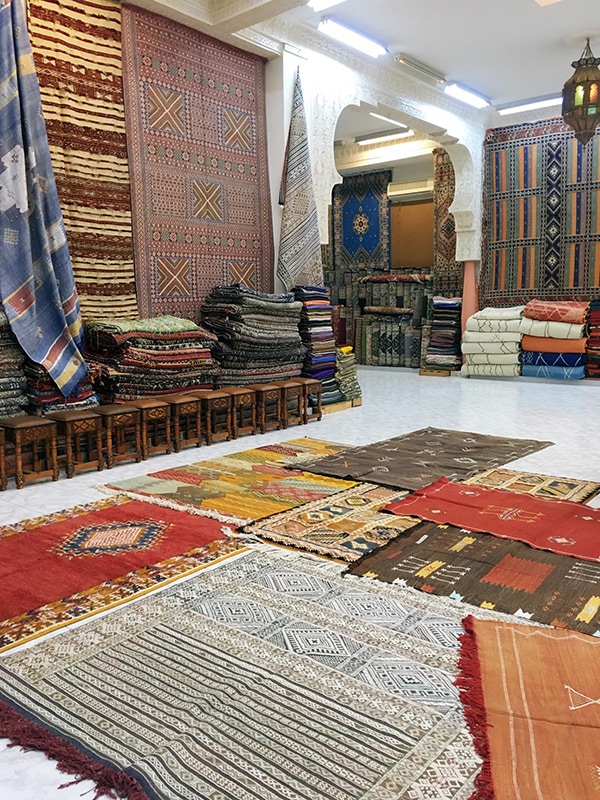 Pin
After a whirlwind week, our surroundings have finally started to become a bit more familiar and less chaotic. To a first time visitor, Morocco can feel like a tornado that hits you all at once, taking your senses on a wild ride and leaving you in a daze of jumbled, hazy memories. It's unlike any other place I've visited before, and we're just passengers along for the ride—embracing everything that comes with it.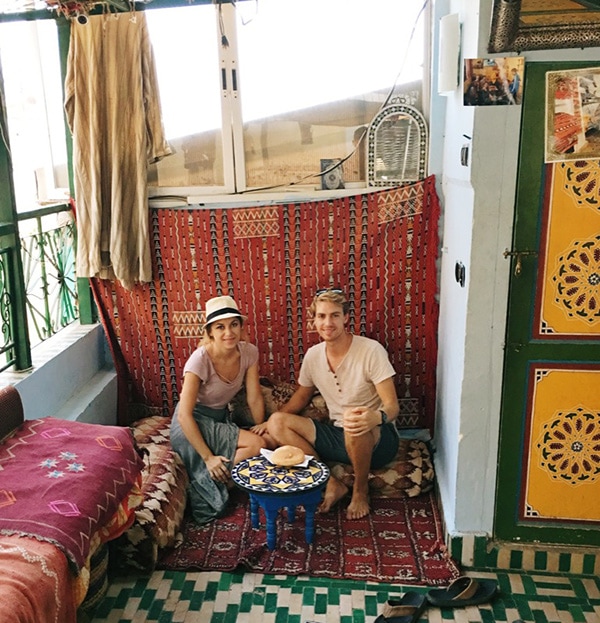 Pin
There's beauty in every corner of the world, even if you have to look a little deeper to find it. In some ways, those places are often the most beautiful.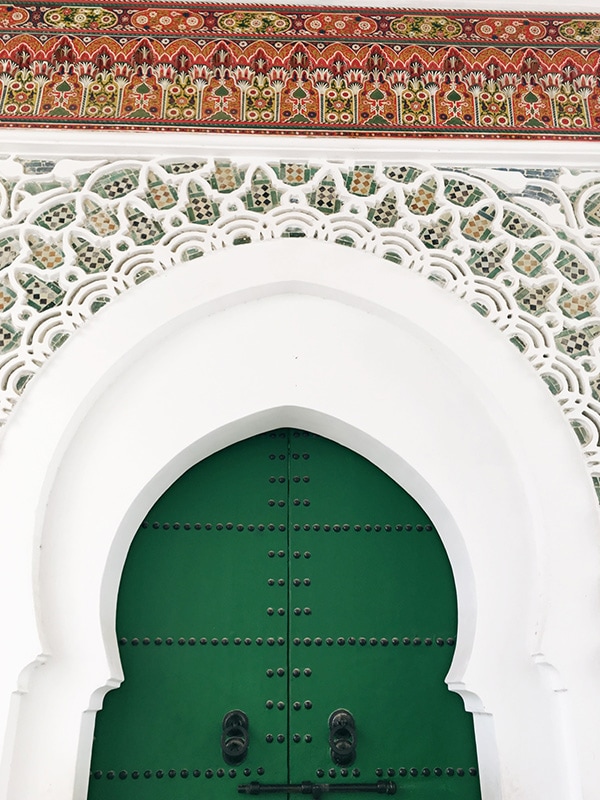 Pin
Stay tuned for Part 2, where we venture by camel into the desert and find ourselves falling victim to yet another (unintended) shopping spree in Marrakech. Or watch as it all unfolds in realtime on my instagram stories. More on the way!