Last week
I introduced you to the empty room downstairs which we've decided to convert into our new laundry room: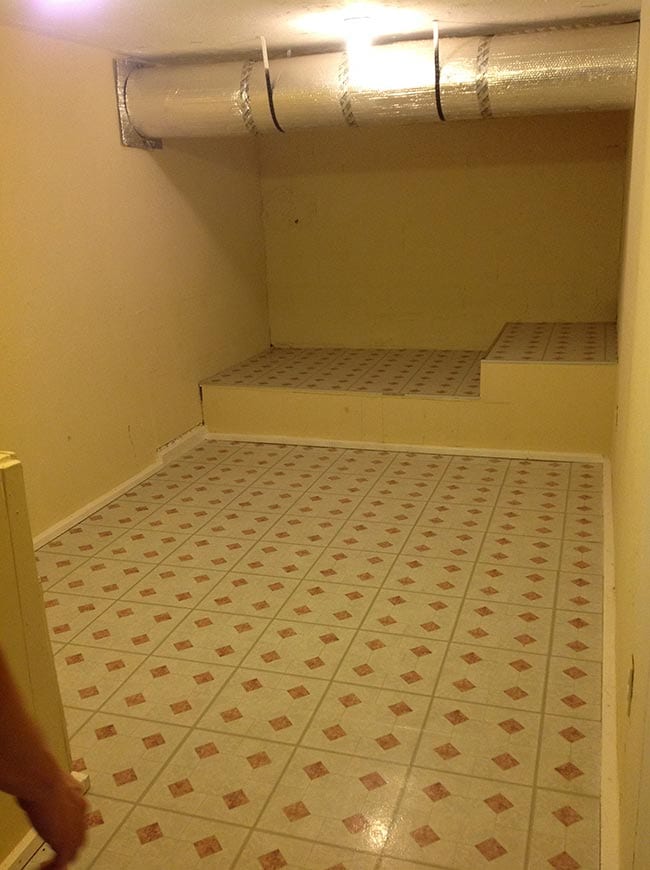 We were dying to know what was above those 7′ ceilings, so we ripped the drywall out right away…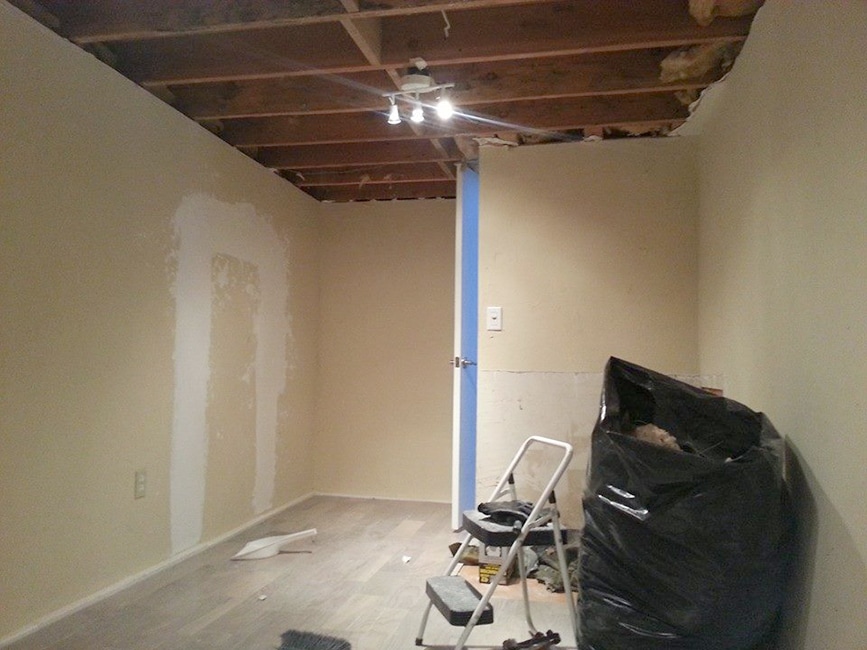 No big surprises up there, whew. Just a couple wires we'll have to re-route and some bracing boards we'll line up into one row: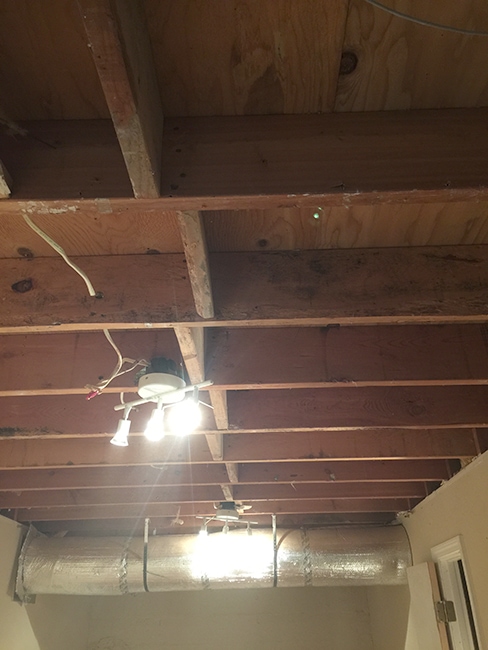 Since we can't lower the floor, we wanted to leave the ceiling exposed to gain every little bit of height we can (the room has no windows and we're hoping to avoid a closet/jail cell atmosphere).
There was insulation between the ceiling joists, so we consulted with a pro who said if we removed that from the ceiling, we'd have to insulate the floor instead.
So the entire floor had to come out… but not before we dealt with this funky platform in the back: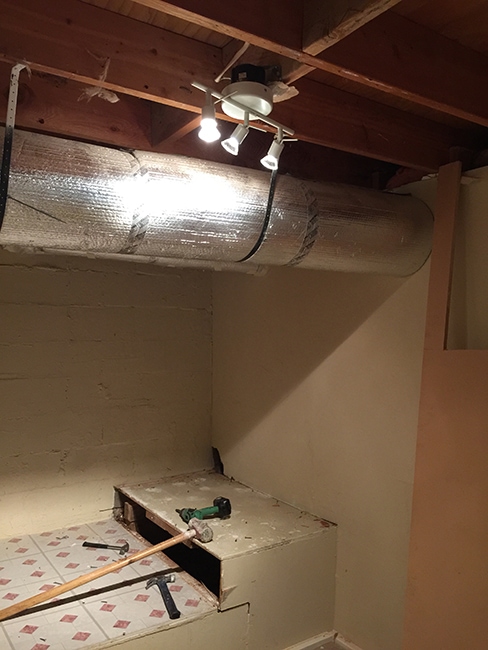 Yes, that giant AC vent is going away this week!
Luckily it came up without any issues.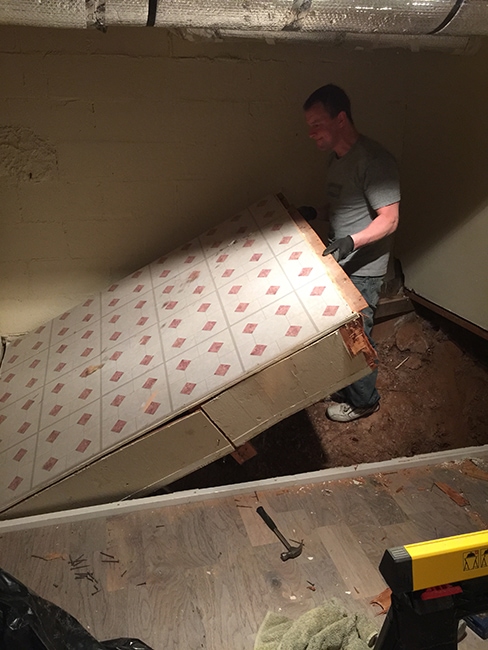 It seems the original builders just didn't want to bother digging out the ground any further and added that platform out of laziness (or to save money? who knows).
After the platform was removed, we were left with a pile of exposed rock/clay/dirt underneath the house…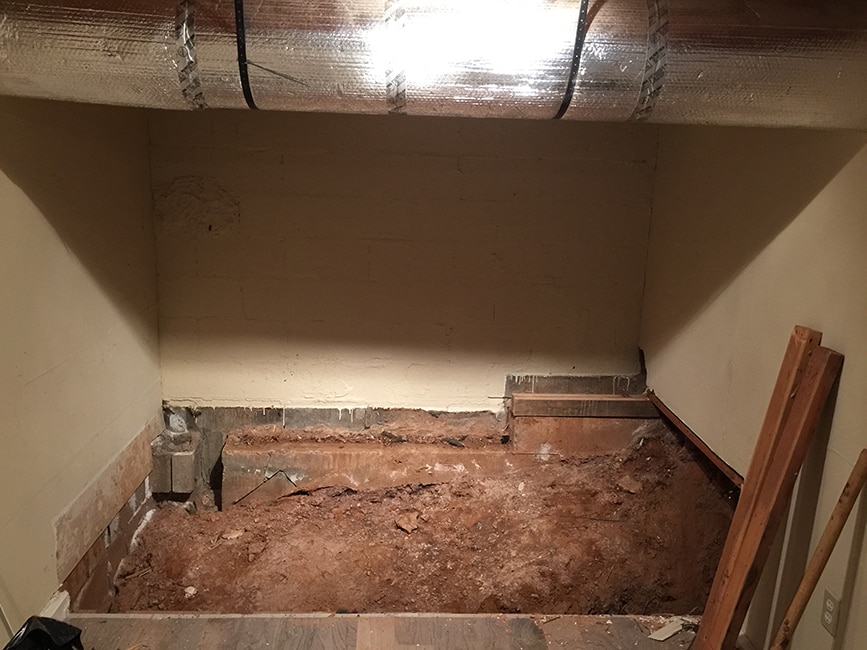 So Brad and I spent the better part of Sunday with shovels, digging and excavating as much of it as we could manage…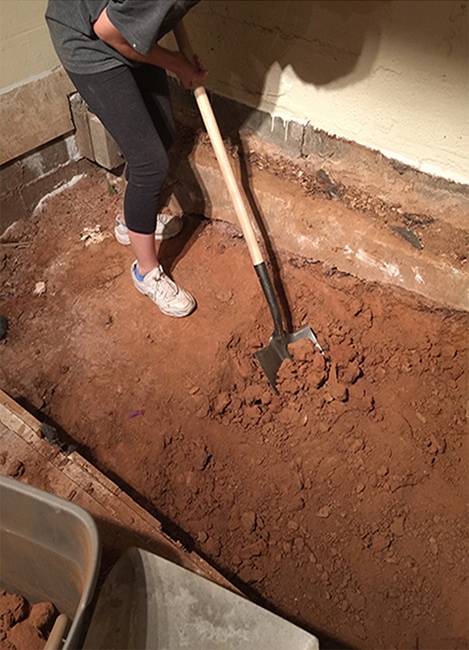 Oh, and see that step of concrete in the back? That's the foundation and unfortunately we can't remove it without compromising the structural integrity of the house, so that's staying. Instead we'll have to build a new wall right in front of it. We'll lose about 10″ or so, but I'm not super concerned as this house is filled with plenty of (unused) storage space already.
Yesterday our contractor finished digging out the ground and removed the floor (he'll rebuild it in the back so it's all nice and level):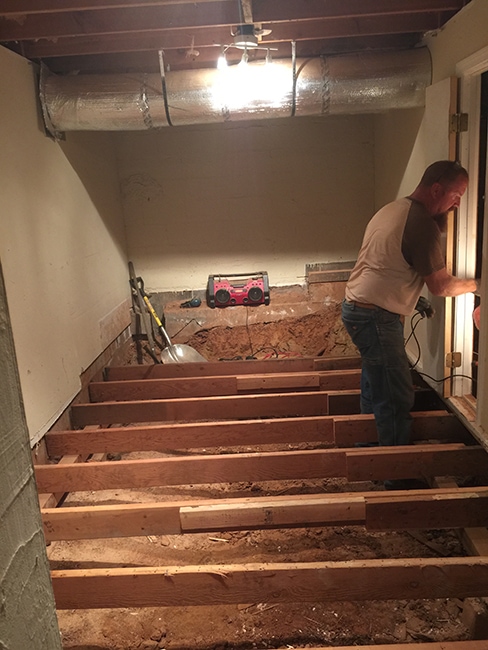 Here's the current view from the entrance: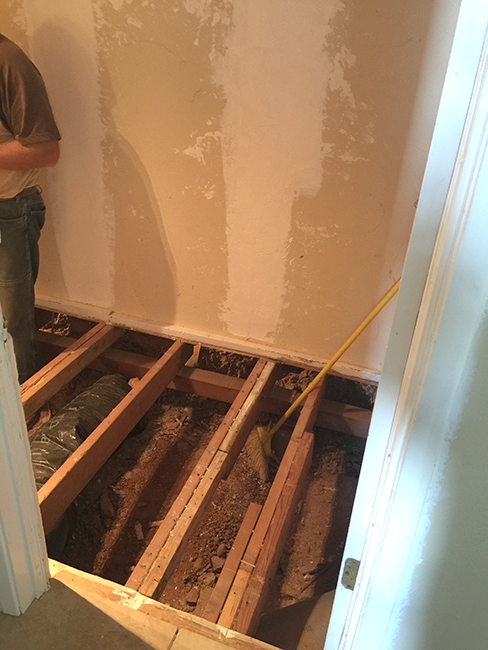 And from the back of the room, looking towards the entrance: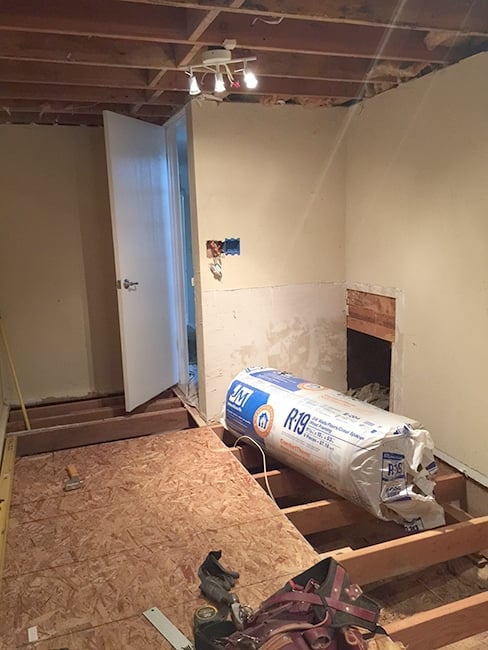 We're using a new guy and he has been great! He works so fast and we're anticipating he'll be done by the end of the week so we can get our drywall finished and smooth this weekend.
Here's a rough placement of the recessed washer/dryer nook (although it's going to have to be lowered a bit):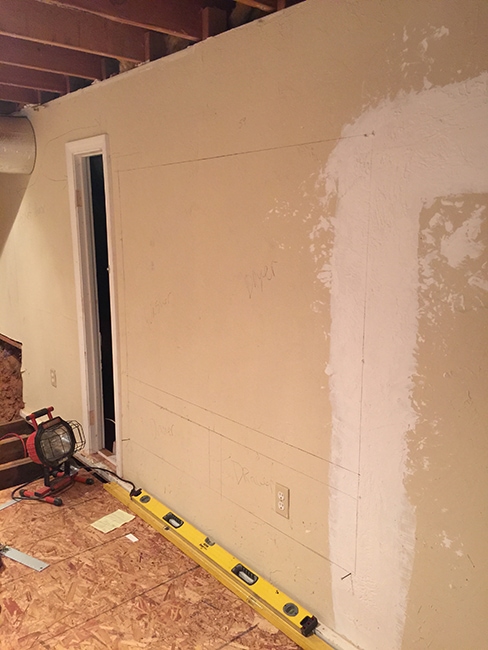 As I type this, he's probably cutting out that wall right now. Meanwhile, I'll be at Ikea getting our sink, faucet and countertops! We decided to go with Lowe's for the cabinets since they'll need to be customized (and I prefer the color/selection—definitely pricier than Ikea but it should be worth it in the end).
We're expecting some major progress this week, hopefully you'll barely recognize the room in the next post! I know these iPhone demo pictures aren't very exciting, but the progress is and soon enough we'll have some fun projects unfolding. I hope you'll stick around and watch this room come to life—see you next week!
Pssst… if you've had your eye on a personalized house number print, now is your chance to get it for just $10 (50% off!) for the next two days only at Groop Dealz: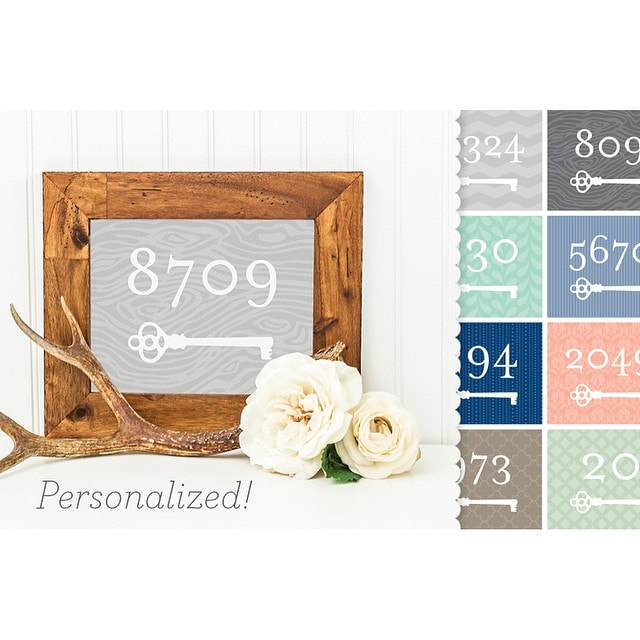 Get it here now!