Happy Friday! I can't believe that today is the last full day of working on my house before I set it free and let someone else call it theirs… *sniffle*
It has been a long and draining week though, and I'm definitely ready to put my drill and paintbrush down and reap the benefits of all the hard work. The warm weather has me wishing I could spend more time outdoors, which inspired my plan for the empty wall in the master bathroom. It was nice to shift gears from hard labor to something more creative and fun—and not to mention, free!
If you follow me on snapchat (@ jennasuedesign) you already know the deal, and I posted this teaser shot on instagram earlier this week: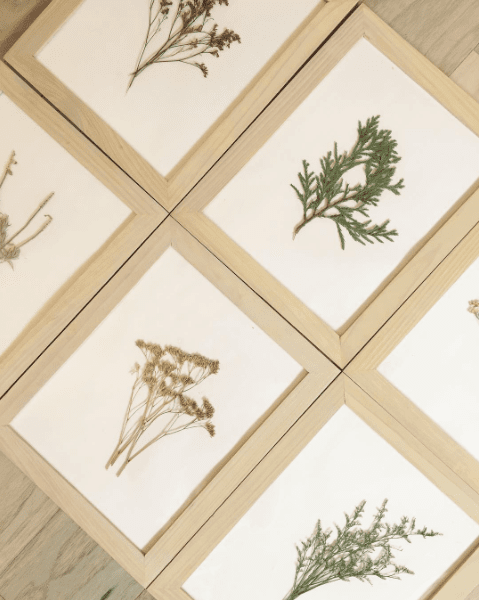 Pin
I'm so happy with the results.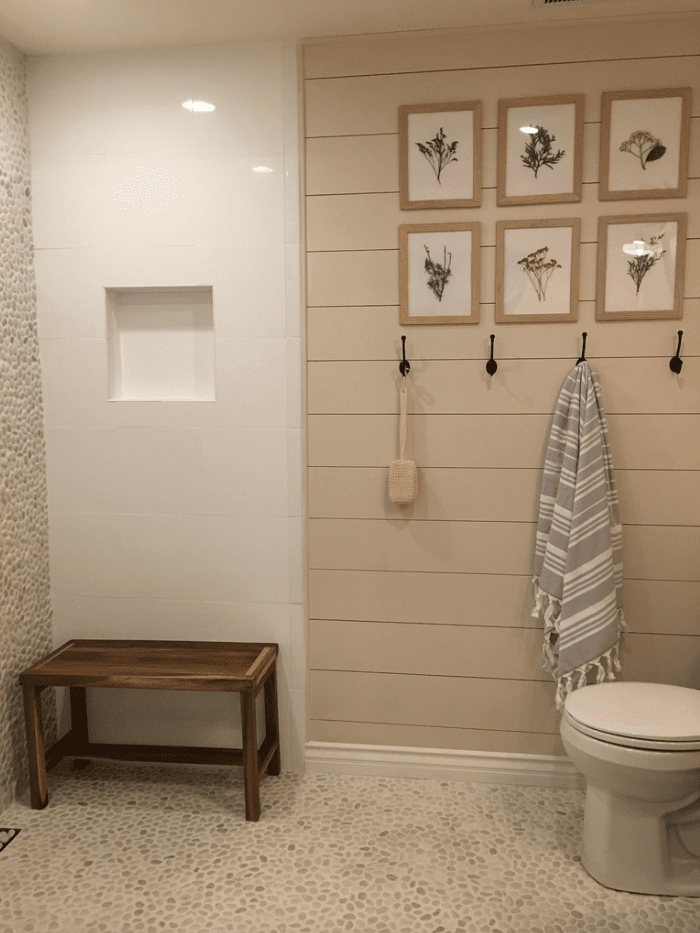 Pin
My dad and I also installed these rustic wood shelves, complete with awesome hardware from Silicate Studio that so many of you have been asking about on instagram & snapchat!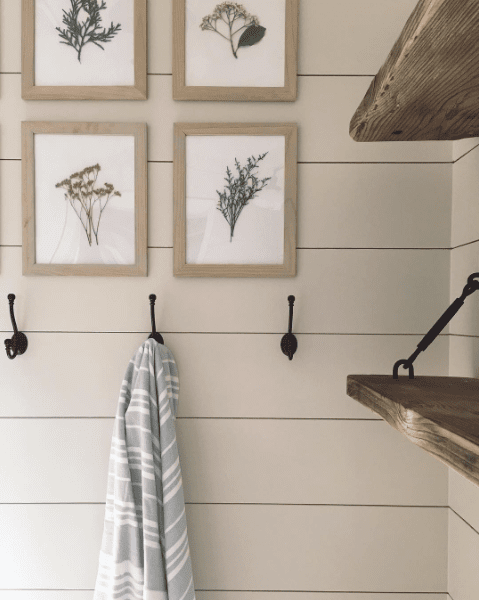 Pin
Here's a shot from yesterday after the finishing styling touches: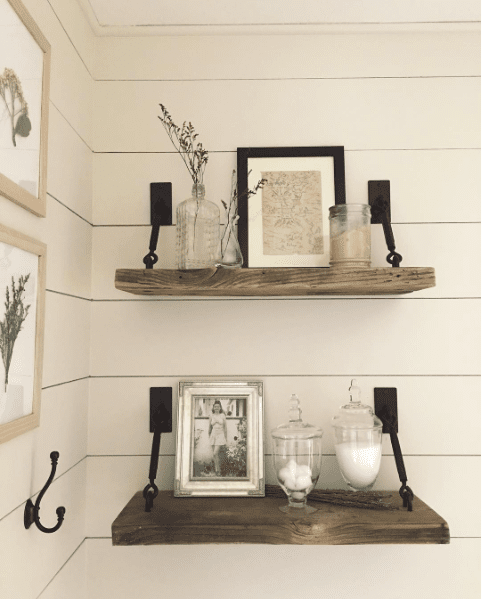 Pin
And a couple older shots from last week, to see how things began to take shape…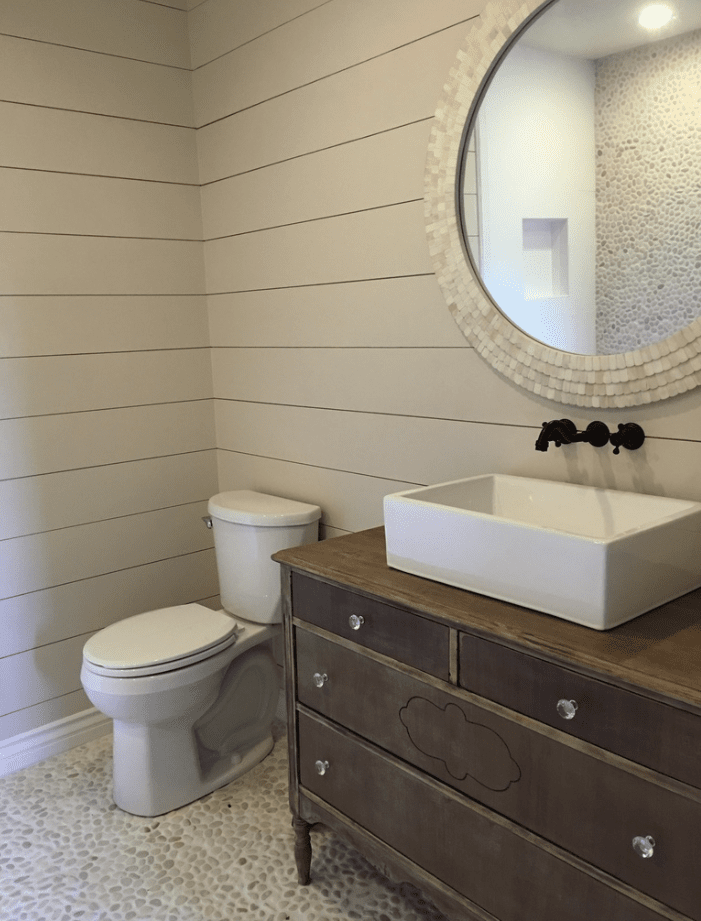 Pin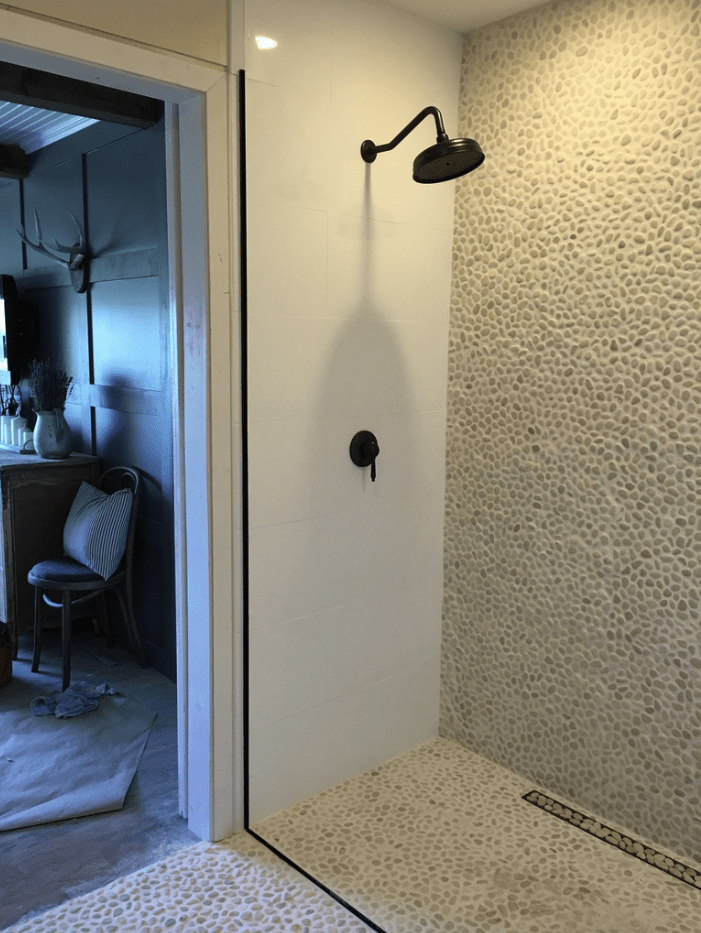 Pin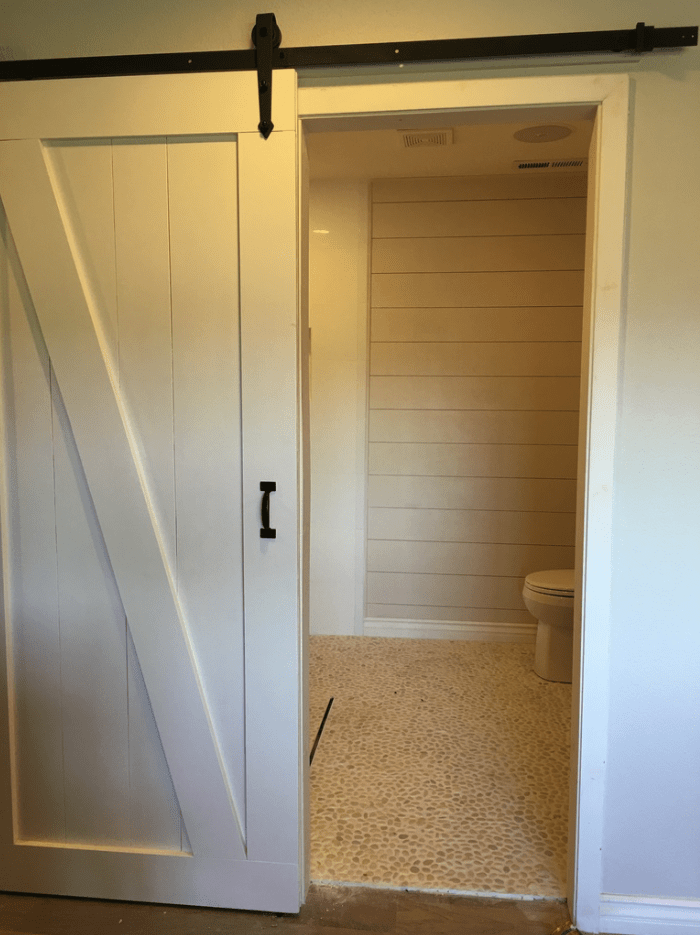 Pin
All that's left to do is install the glass panel which will be done tonight! And then lots of pictures for the big reveal post next week. So pumped.
Crazy progress is being made elsewhere in the house. The guest room and downstairs are wrapping up as you read this. Here's a couple from yesterday morning—it looks so different already..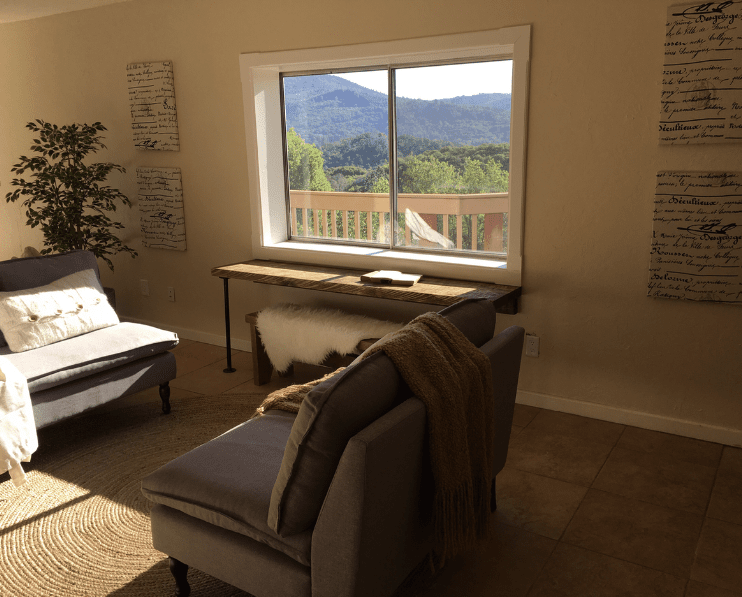 Pin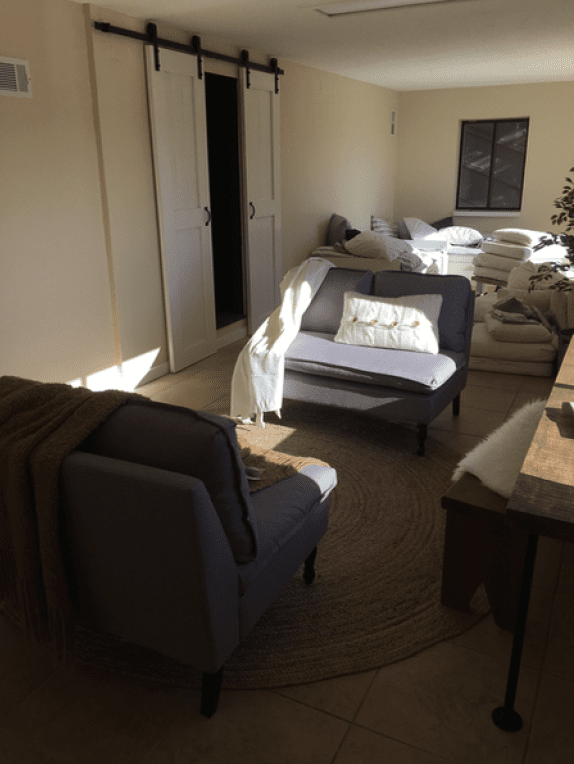 Pin
I don't think I've ever worked this fast or focused in my life, not even during the One Room Challenge, but I know it will all be worth it in the end.
I mentioned this in my last post a couple days ago, but I'm hosting an unofficial open house tomorrow (Saturday) and since I unfortunately can't fly you all out here, I'll be shooting a live virtual tour on social media and I'd love for you all to join in! It will definitely be on snapchat, I'll show as much as I can on instagram, and if I can get Facebook Live working I'd love to do a broadcast there but no promises.
Either way, I'll have an in depth video tour on the blog soon, and a lot more video in general to come. If you enjoyed today's tutorial and want to see more, make sure to stay updated by subscribing to my YouTube channel! Thank you again for your support, it means so much to me—especially while trying to make through these long days & nights!
Cheers to the weekend and great things to come,