This post is part of a paid collaboration with Lowe's Home Improvement. All opinions are my own.
My favorite season is upon us! Even though it's still 90º here in Florida, that won't stop me from taking every opportunity to get into the autumn spirit. It just doesn't feel like fall until I've baked something pumpkin and decorated the porch—my two September traditions.
I'm here to prove that you can make it feel like fall no matter where you live! Just crank up the AC, simmer a pot of cider on the stove, and decorate the front porch. Boom, instant autumn.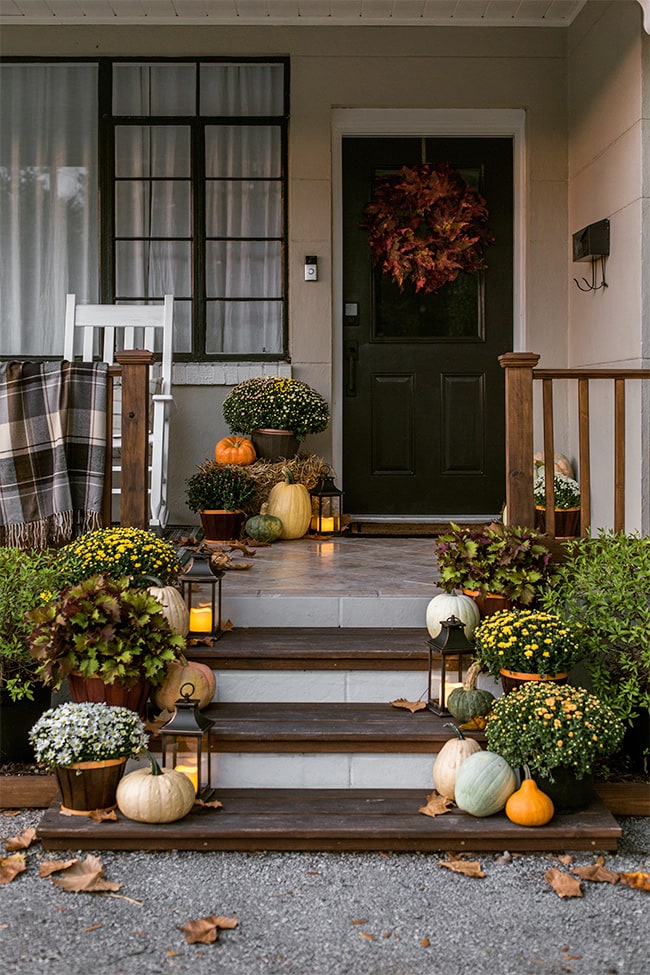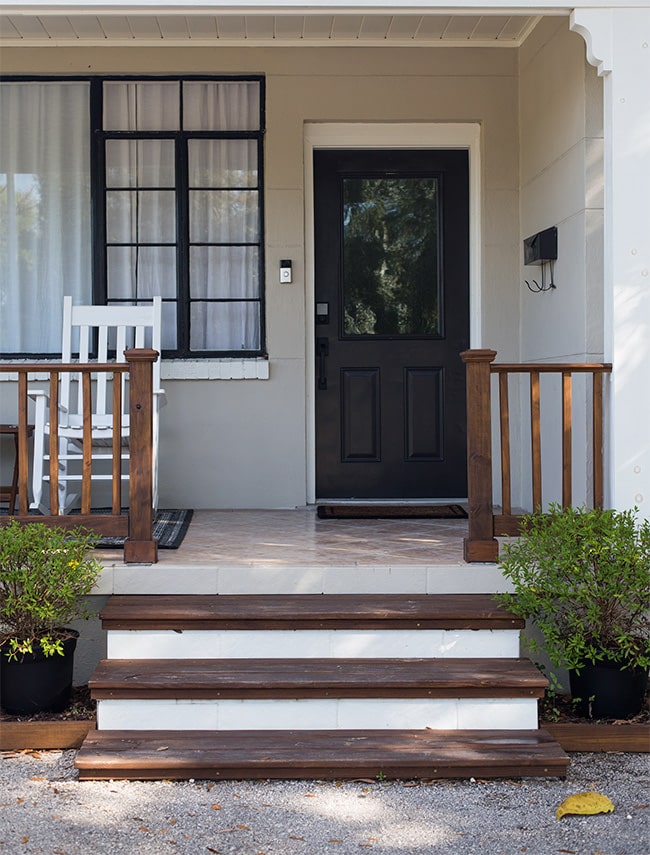 We completed
that makeover
in May, and it has been sitting there (neglected) ever since. I thought it'd be the perfect blank canvas to have some fun with this year, so a few weeks ago I took my first baby-free solo trip outside of the house to find some inspiration at
Lowe's
.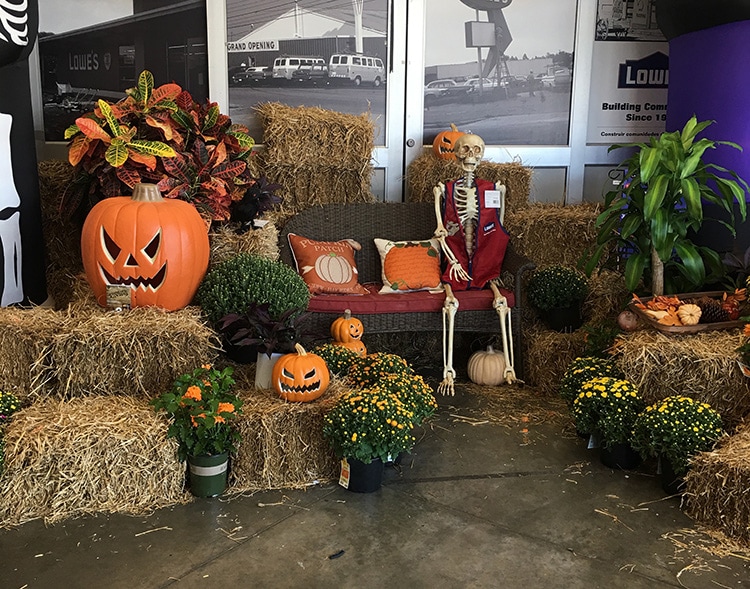 They had just started to roll out their fall/Halloween decor, and I thought about getting a few of these
faux pumpkins
…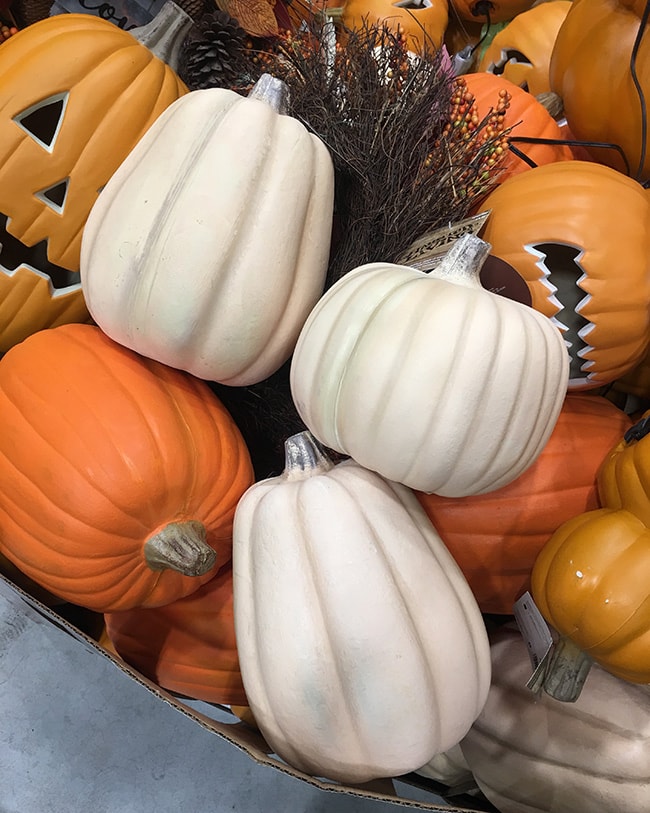 But I held off and came back last week once the real pumpkins arrived. They had so many options and I couldn't resist the pastel/natural colored variety, so I loaded up the car!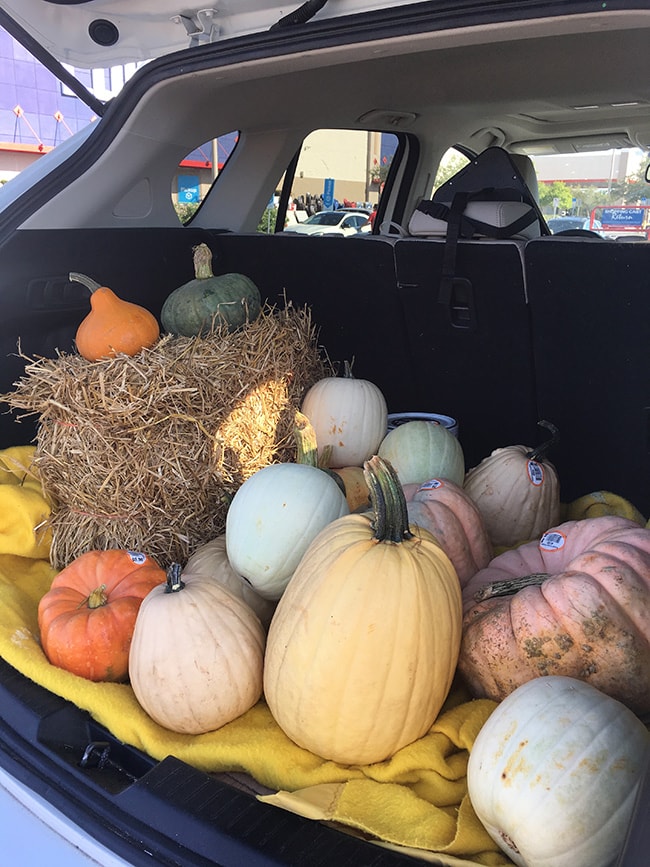 The
straw bales
weren't tagged but I asked and found out they are also for sale, just $6 a piece.
Then I went on a mission for mums…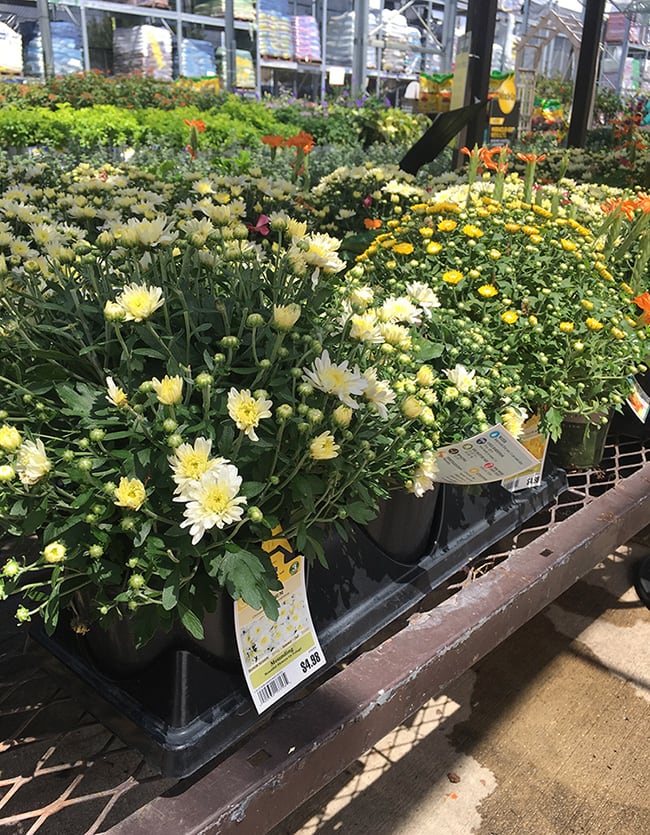 I was pleasantly surprised to find several options here as well—
white
,
yellow
,
orange
,
purple
and
red
, and in a variety of sizes. They came in these festive baskets so I didn't have to buy separate planters.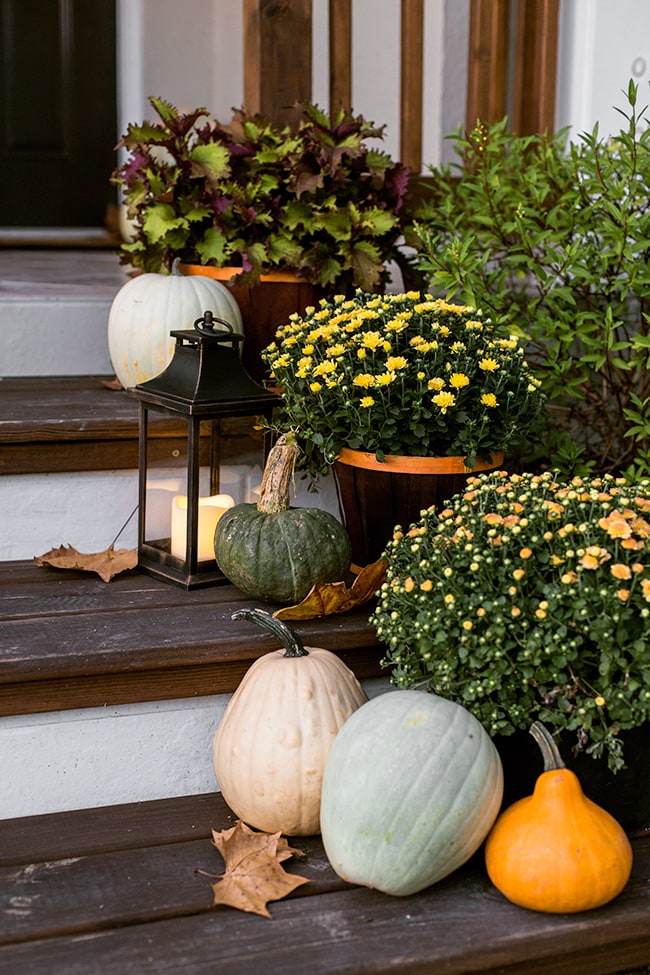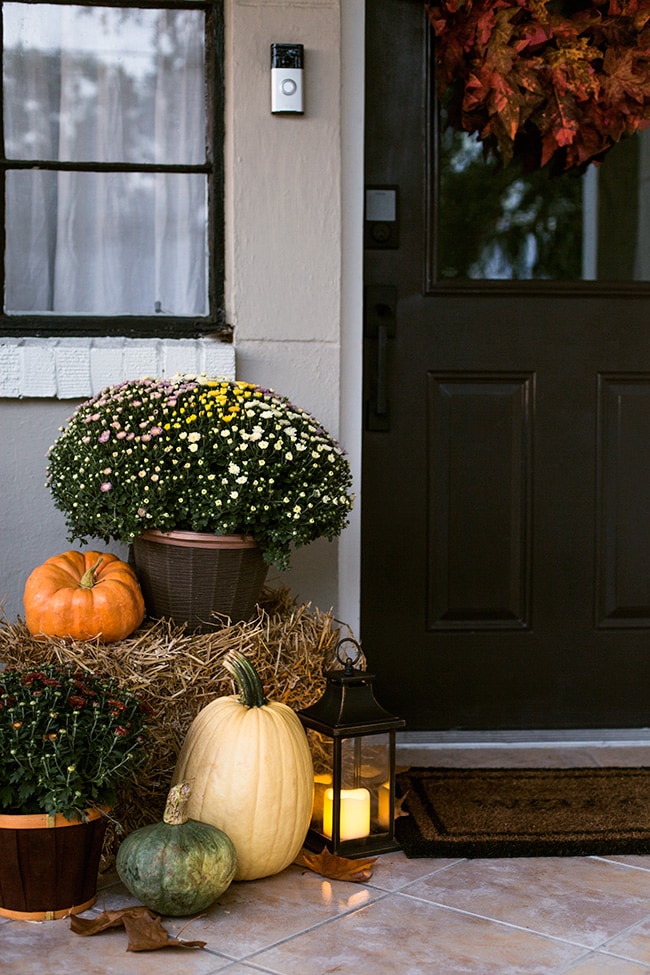 These
lavender coleus
caught my eye in the garden section, so I grabbed two. I think they add an interesting layer to the mix, don't you?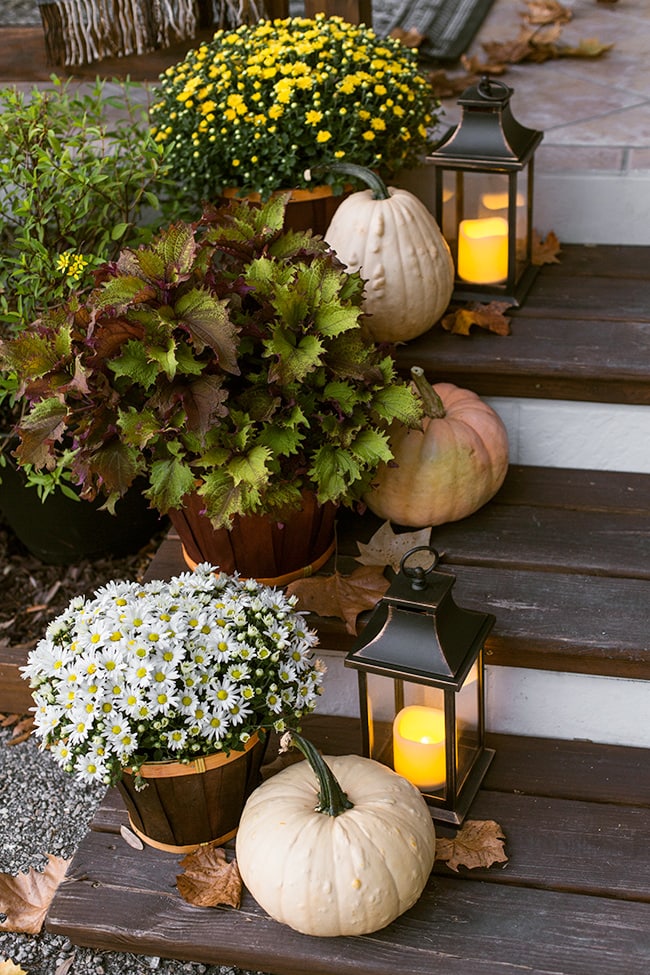 With the pumpkins and flowers taken care of, I searched on
Lowes.com
for a few finishing touches, and found this pretty
maple leaf wreath
for the door.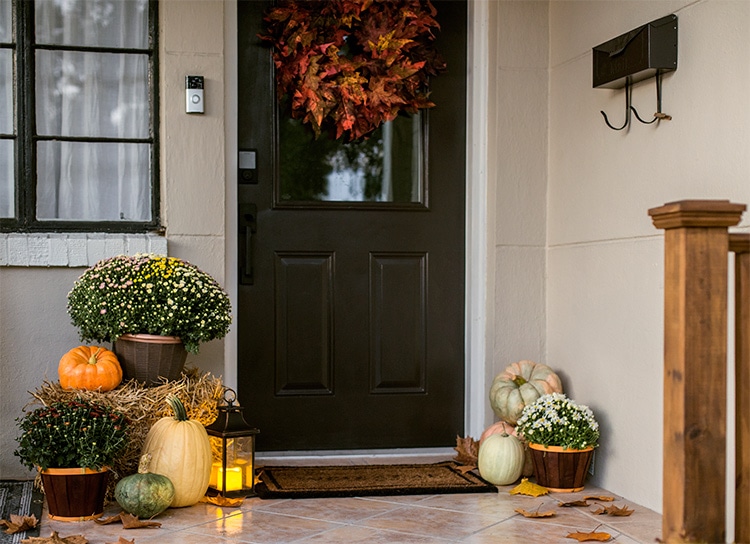 And speaking of maple leaves… there's a few maple trees at a park nearby so we took a walk the other night and collected a handful of leaves that had fallen. These might be the most convincing seasonal accessory—you'd never know I was sweating through my clothes in the hot Florida sun while taking these photos! 😉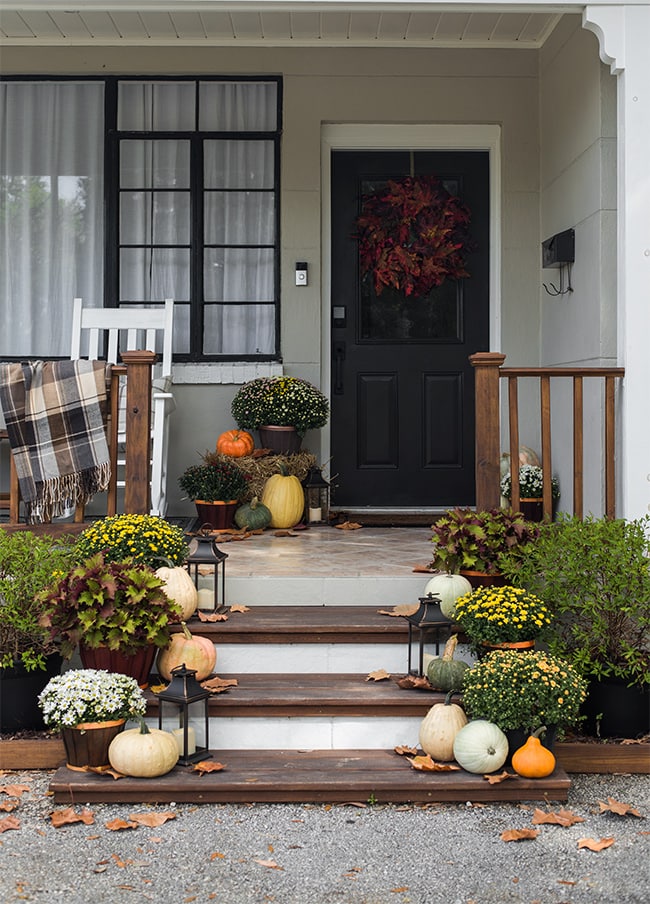 Every porch needs candlelight—especially when they're in the form of
LED lanterns
.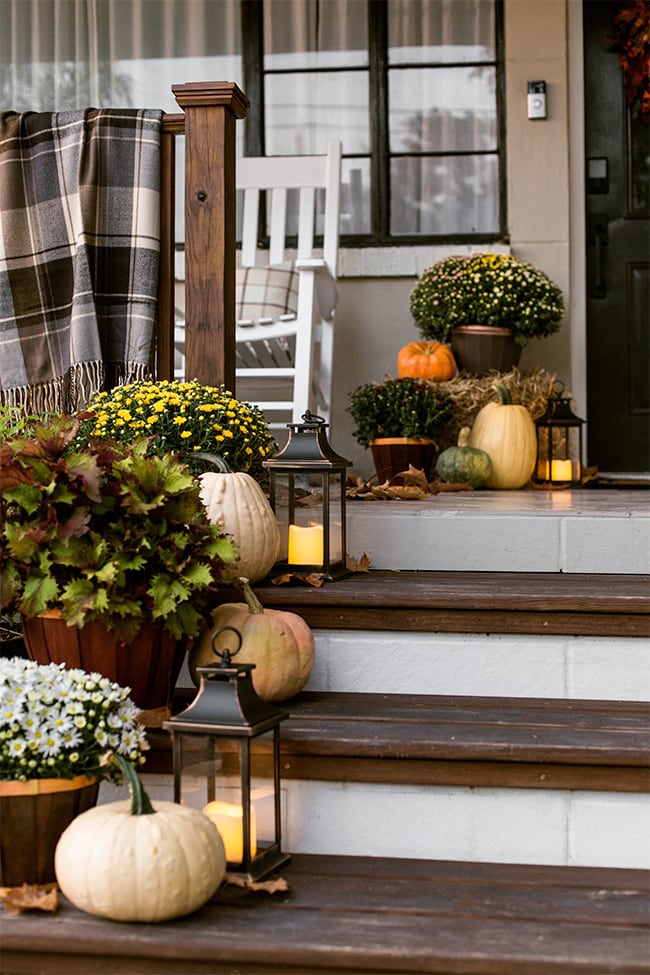 These are perfect for outdoor use and I'll be able to reuse them throughout the year. So much easier than real pillar candles (most of mine melted on the patio over the summer!)
Last but not least, I couldn't pass up this
woven plaid throw
. There's something about tartan and fringe that immediately makes any space feel cozy.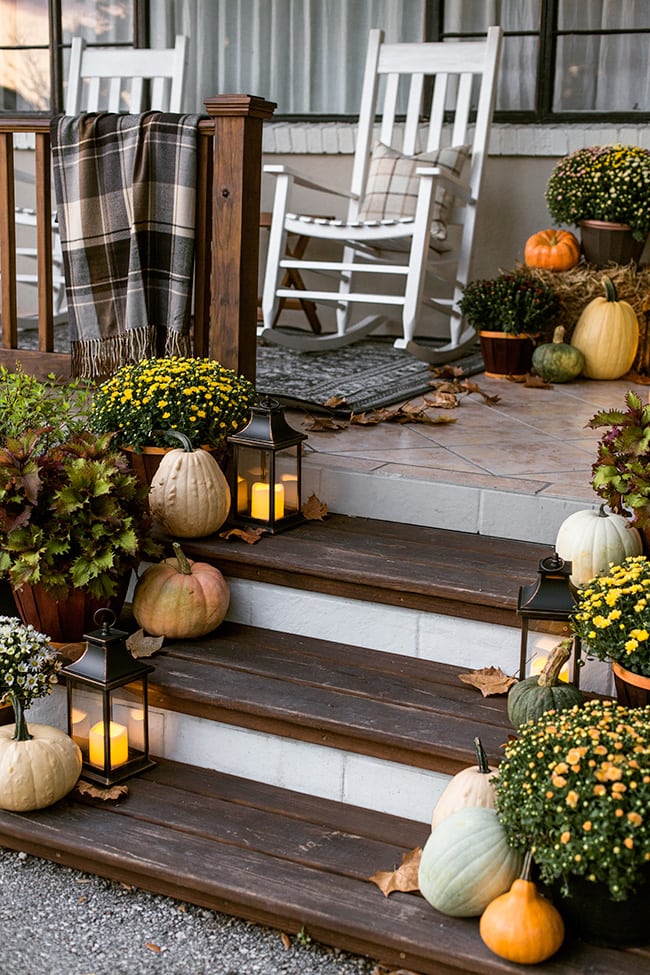 And there you have it—my key ingredients for a festive fall porch: a wreath, straw bale, mums, pumpkins, lanterns, leaves and a cozy throw. You could even mix it up and add gourds, cornstalks and pinecones, or other fall colored foliage.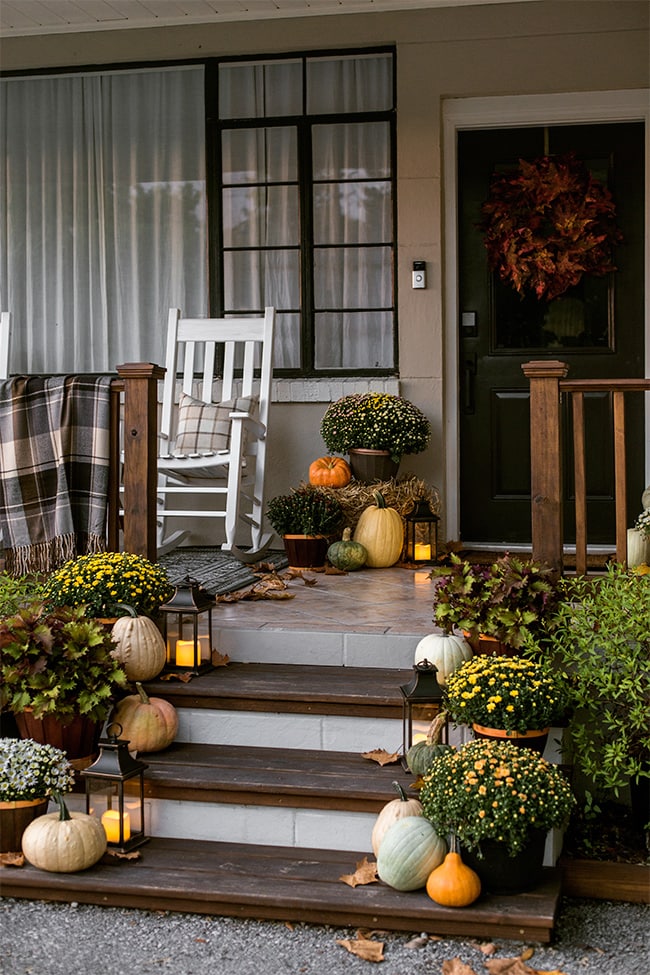 Hopefully this inspires you to get in the spirit if you haven't yet broken out the fall decor, even if it still feels like summer where you live. Just a few mums and pumpkins goes a long way 🙂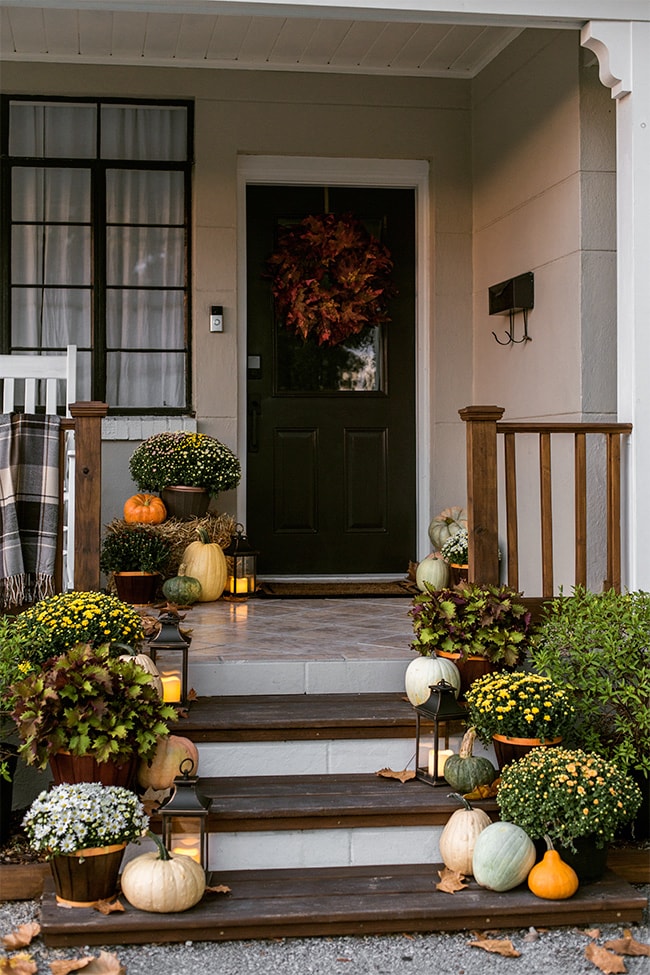 Up next: a Riverside Retreat master bathroom update!