We've had our cedar shrubs on our back patio for nearly two years, and they've proven to be one of my favorite faux greenery finds. When purchasing two more for our Hacienda porch, I came across many great alternatives and thought I'd share them in a roundup post!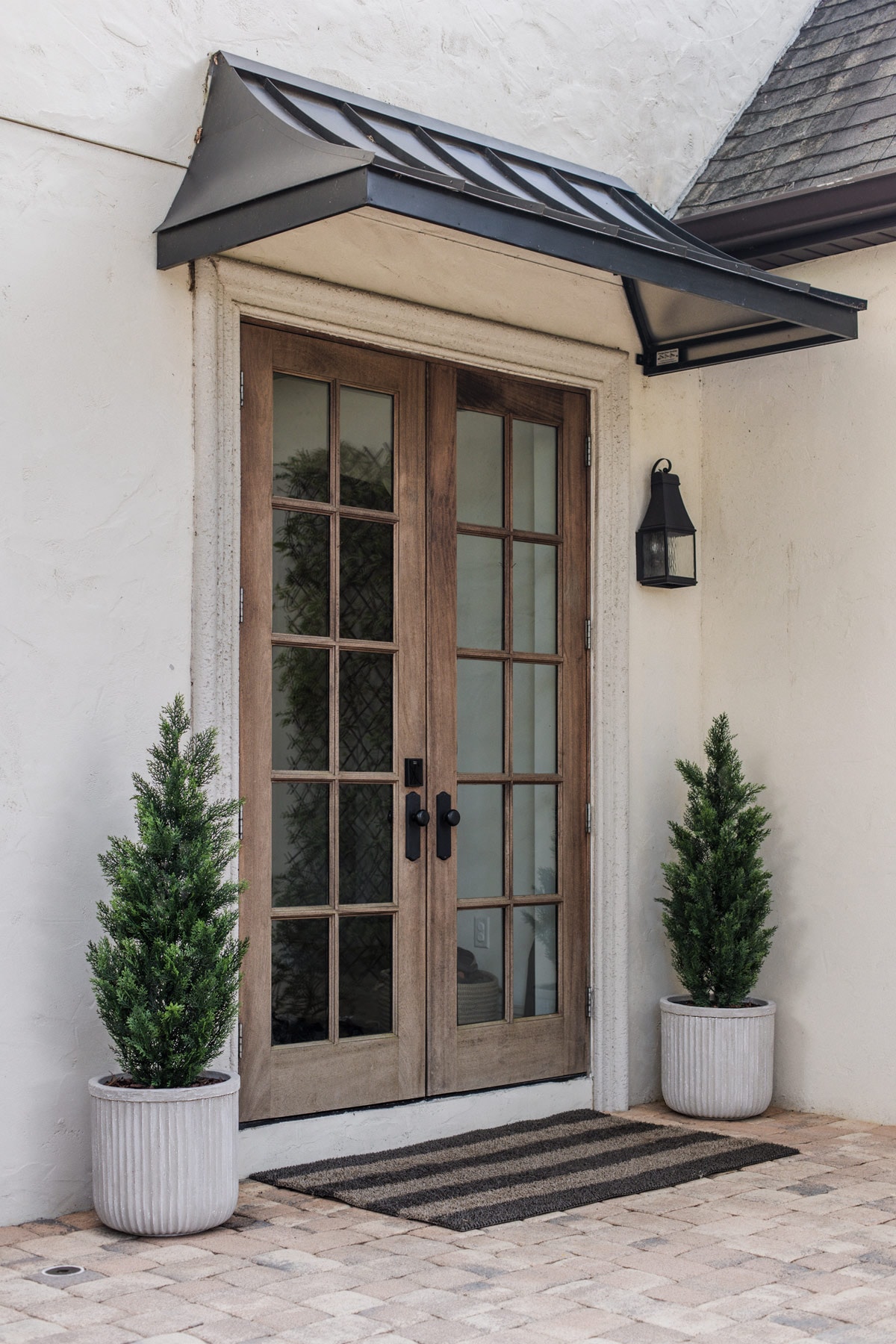 The Best Faux Outdoor Shrubs
Faux topiaries are ideal for covered porches where the lack of sunlight makes it challenging to grow live plants. Or maybe you just prefer the ease of no-maintenance greenery that look great all year long. Either way—there are some incredibly life-like options that will elevate the look of your exterior and create a more welcoming entrance: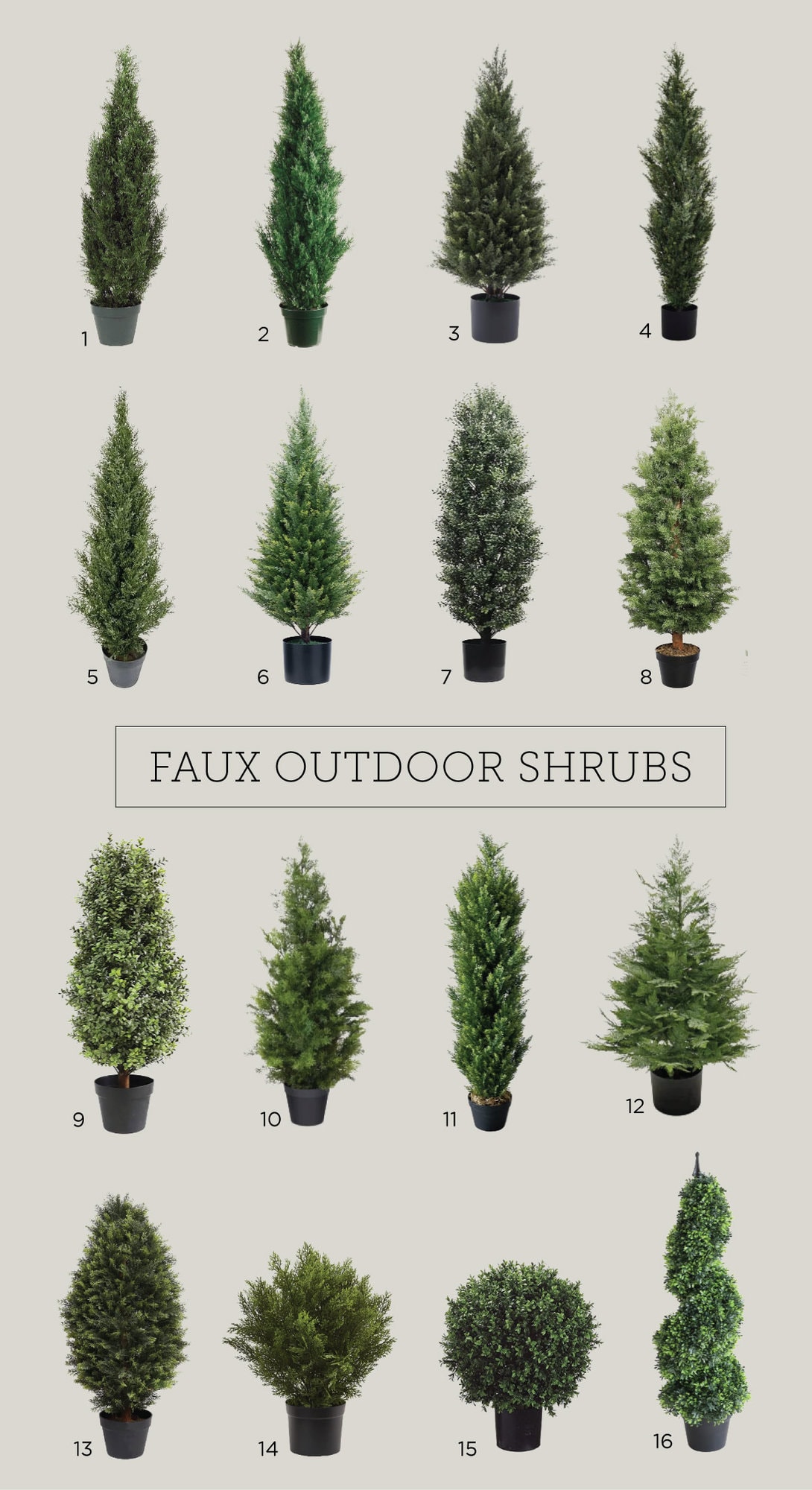 Large Fluted Planters
I have a thing for fluted planters (check out my DIY stone planters and large cement planters) and they've been trending for a while. My cedar shrubs are in 16" planters, elevated with boxes to give them extra height and topped with mulch for a more realistic appearance.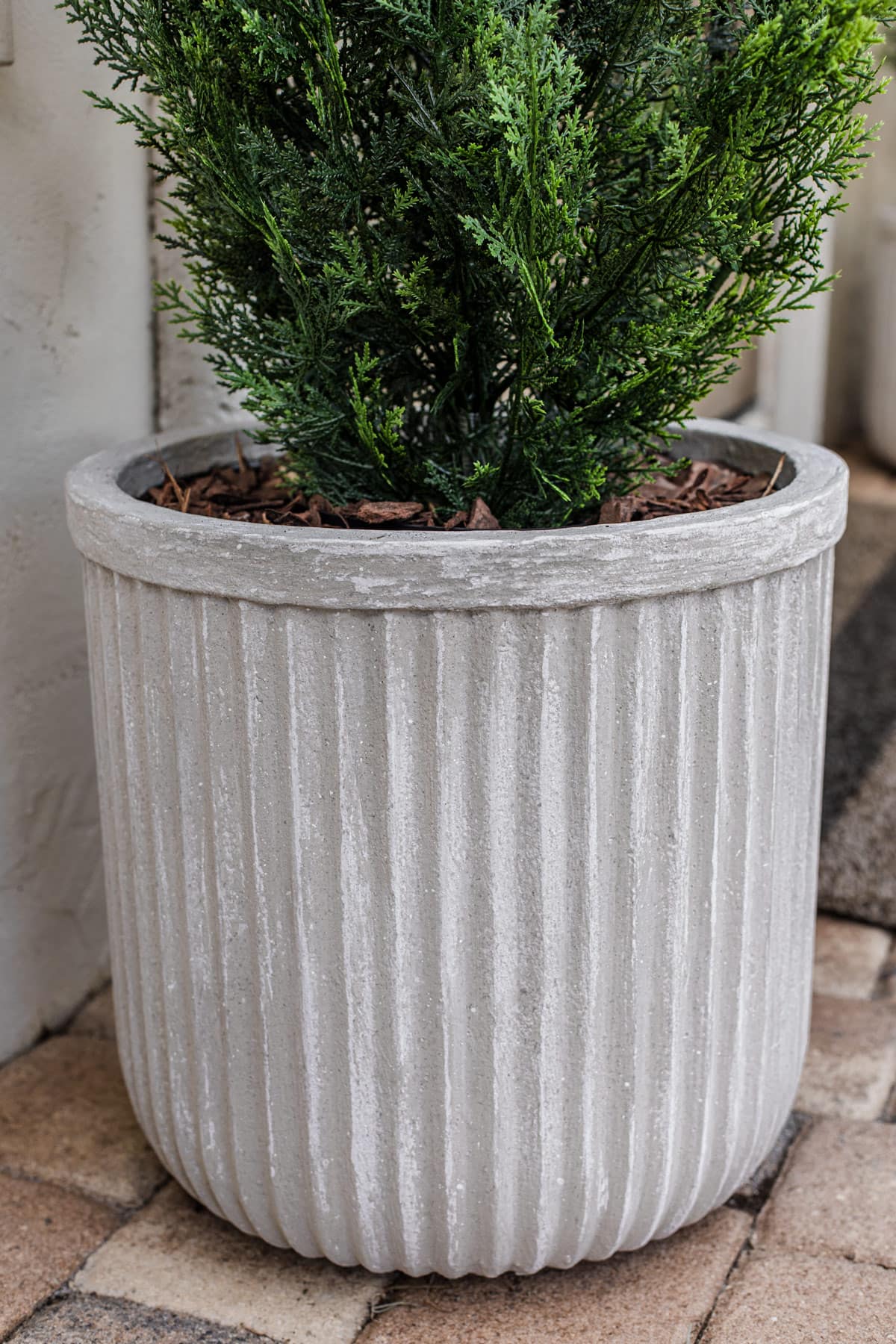 The larger the planter, the bigger the statement. I prefer the symmetry of one on each side of a door, and 16" is a great size for this—you can go larger, but I wouldn't go smaller than 12" or so. I've rounded up my favorites at all different price points below.
Whether you give them a fun makeover using one of my tutorials or keep them as is, here are 16 large fluted planters that would look great on any porch or patio: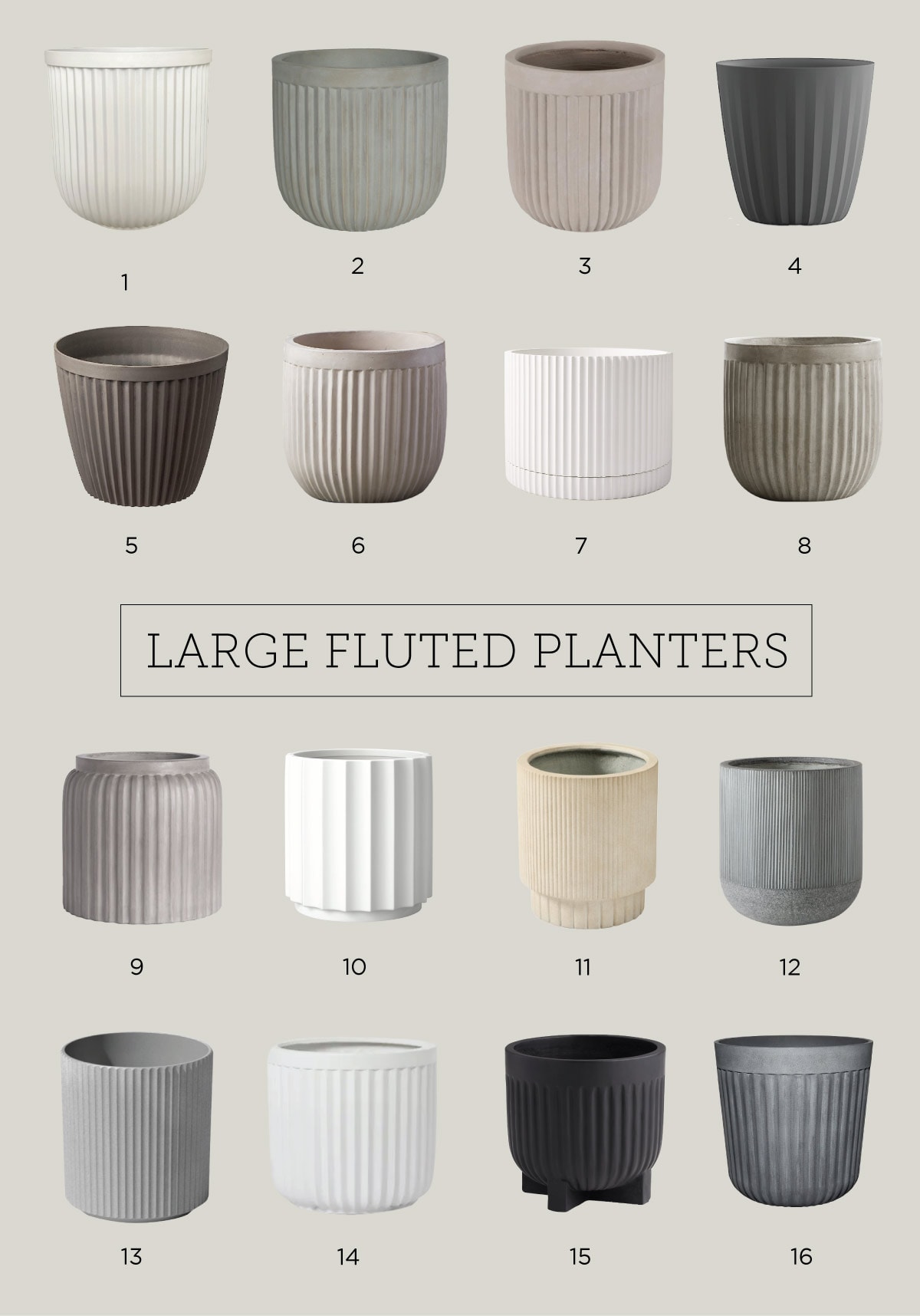 I hope this post has been helpful if you're in the market for porch decor that can be used year-round. Speaking of porches—the tile install at the Hacienda Hideaway is happening this week, and I'll be able to share the progress with you very soon! Stay tuned for the next update, or follow along in my Instagram stories for sneak peeks.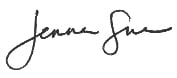 Like this tutorial? Check out these similar DIY projects: