Lately I've had this obsession with mirrors, as evidenced in my latest DIY antique mirror tutorial and recent mirror makeovers in my Instagram Stories. It all started at the beginning of the One Room Challenge. I had chosen these gorgeous vintage style mirrors to hang on either side of the bed…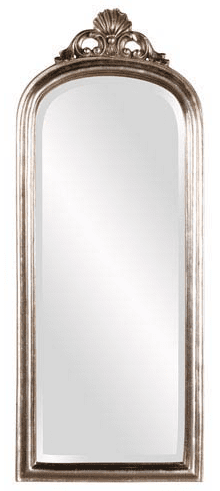 Pin
And a couple weeks later, I was so bummed to find out that they weren't available until September (if you're not in a hurry, you should grab one!)
That left me scrambling to find a suitable alternative, so I combed the internet looking for new options. This is where the 'Mirror Madness' began. You guys, there are so many great affordable options out there! I hadn't shopped online in over a year, but wow, times have changed.
I got sucked into Bellacor and spent hours going through all 3,642 mirrors (yes, every single one) and soon enough, I had narrowed it down to a small library of favorites. From those I chose a suitable replacement, which I then antiqued, and they turned out pretty nice!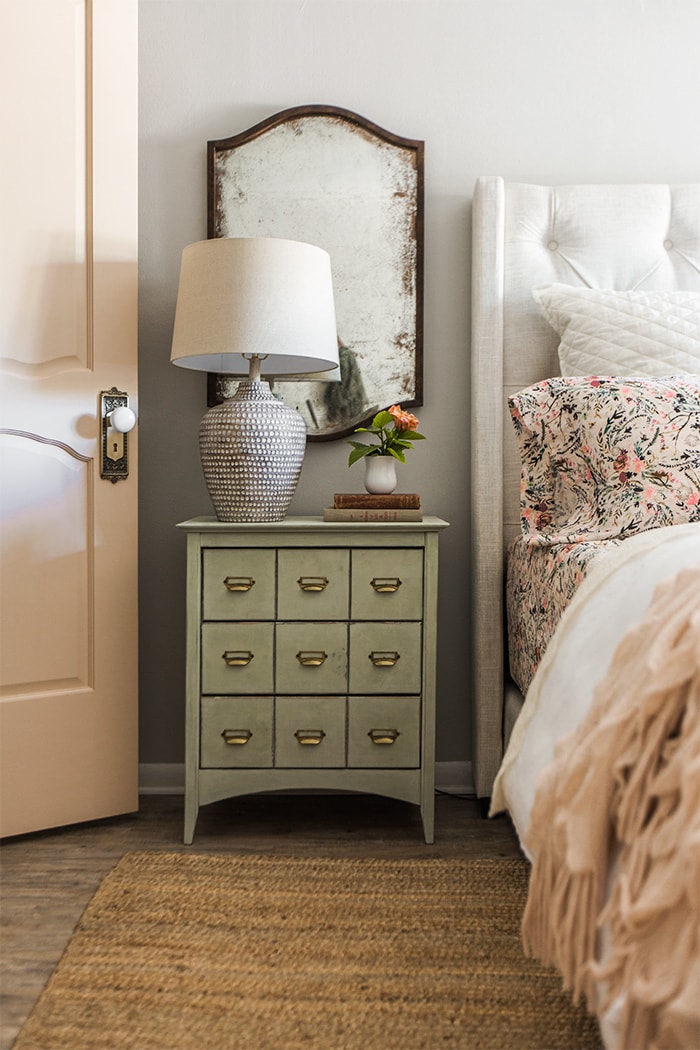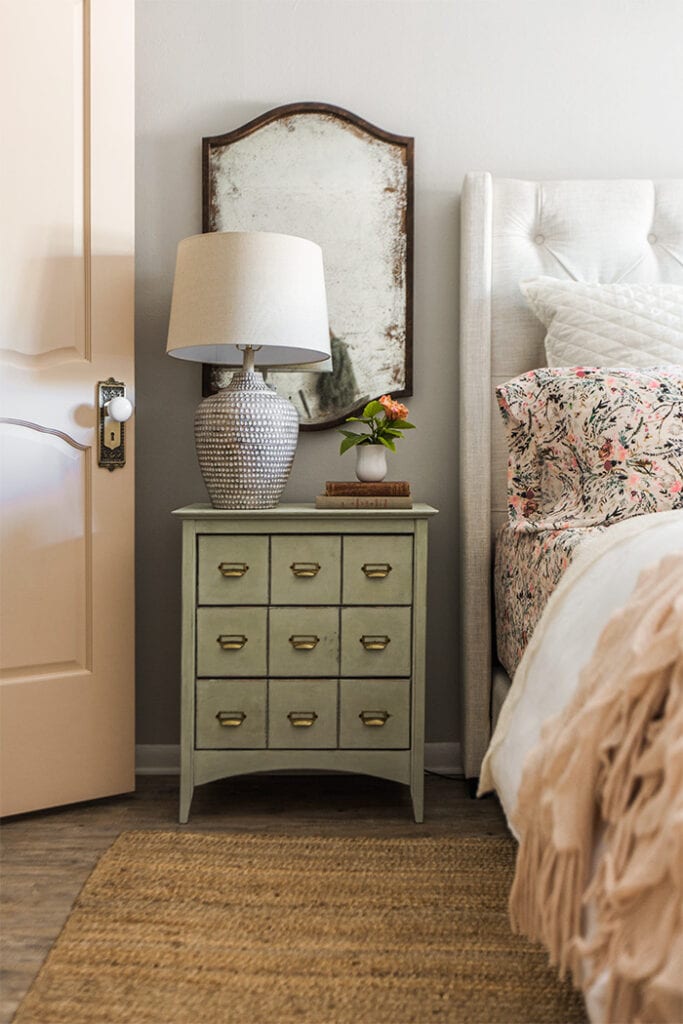 Pin
And now that I've scoured the web to find the best and most affordable mirror options, let me save you hours of time with this guide, grouped by price range. Note that all of these were found on Bellacor for simplicity's sake (this post is not sponsored by them), but many of the same ones are offered elsewhere online as well (I've found that they're usually around the same price, but let me know if you find a better deal and I'll update the post!)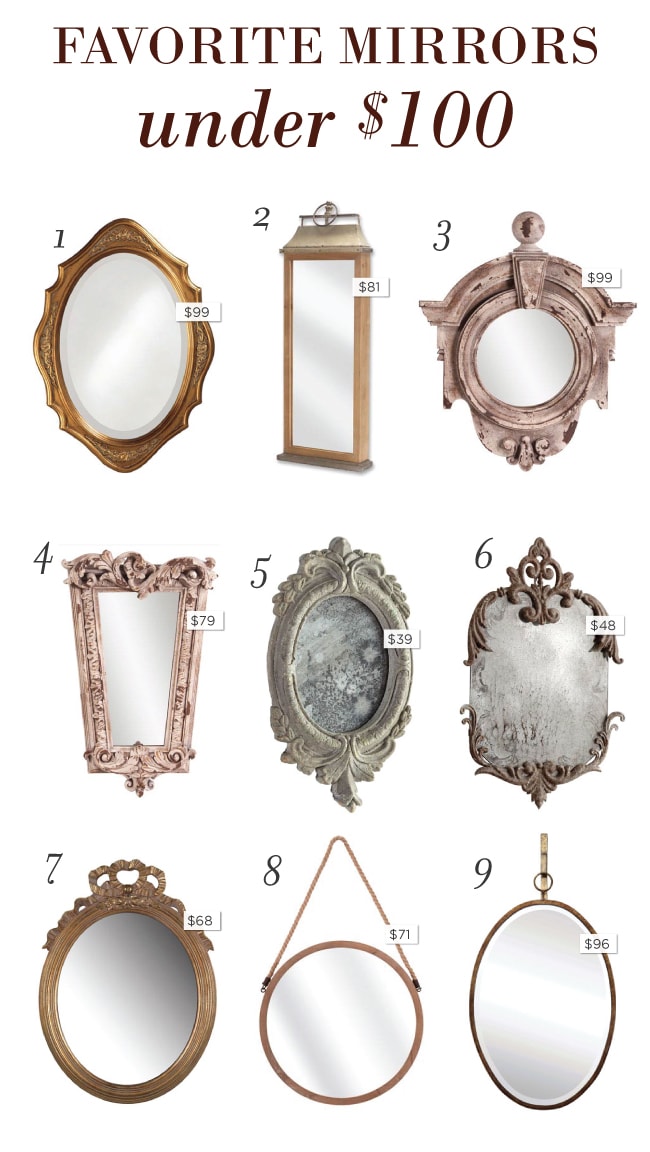 Pin
One // I used this same mirror (in a lighter finish) a few years ago inside a custom wardrobe vanity. I've always loved this mirror, and it comes in a few different finishes.
Two // This one is nearly 40″ tall and a great bang for your buck. I love the lantern look and can also see it working well with a coastal/lake style.
Three // I'm a huge fan of these ornate stone frames. Take me back to Europe!
Four // I love the unique shape of this one along with the carved detailing.
Five // Another gorgeous antiqued mirror. And only $39!
Six // Love how the frame is only on the top and bottom, very French (there's a lot more like these on Bellacor).
Seven // A classic gilded oval vintage mirror with sweet bow detailing. You can't go wrong!
Eight // These are perfect for a rustic or nautical/coastal theme without overdoing it. They work great above a bathroom vanity.
Nine // Similar to #8 but with a more modern twist. Another great one for the bathroom or above night stands.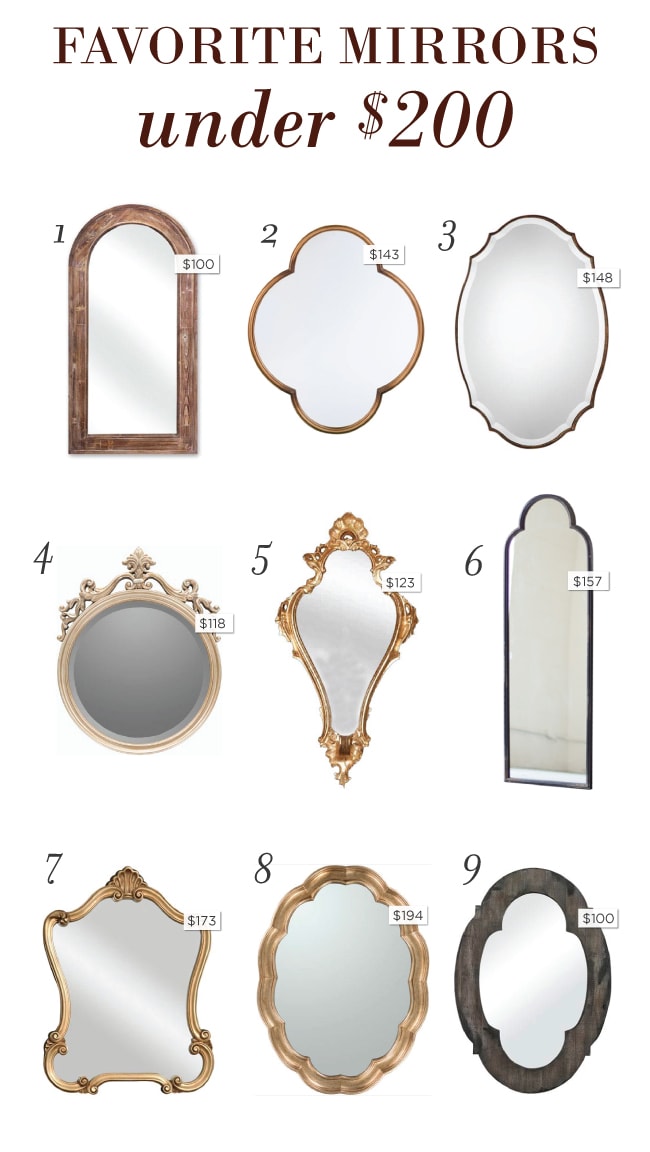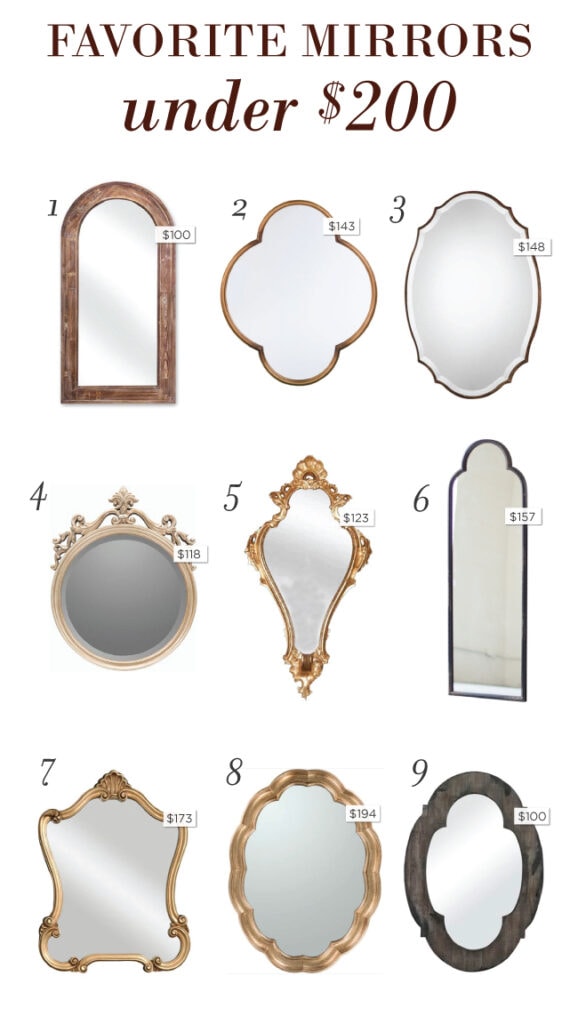 Pin
One // I can't get enough arches, and this mirror is no exception. It's super versatile and will look great anywhere (so affordable too!)
Two // Such a pretty feminine shape, geometric but still soft. Looks great displayed in a group as a 'statement wall'.
Three // Simple and elegant with the thin frame. These would be great in a bathroom (also available in other finishes).
Four // Gorgeous coloring and pretty detailing. It feels very royal without being too fancy.
Five // Gorgeous shape! These would be quite glamorous and romantic above night stands.
Six // Loving the long, slender profile and Moroccan vibe here.
Seven // One of my favorite mirror shapes. A European classic.
Eight // This one has a sweet, playful look and I can see it in a childs' room or bathroom.
Nine // A unique mix of rustic farmhouse and gothic European styles. It would look great anywhere!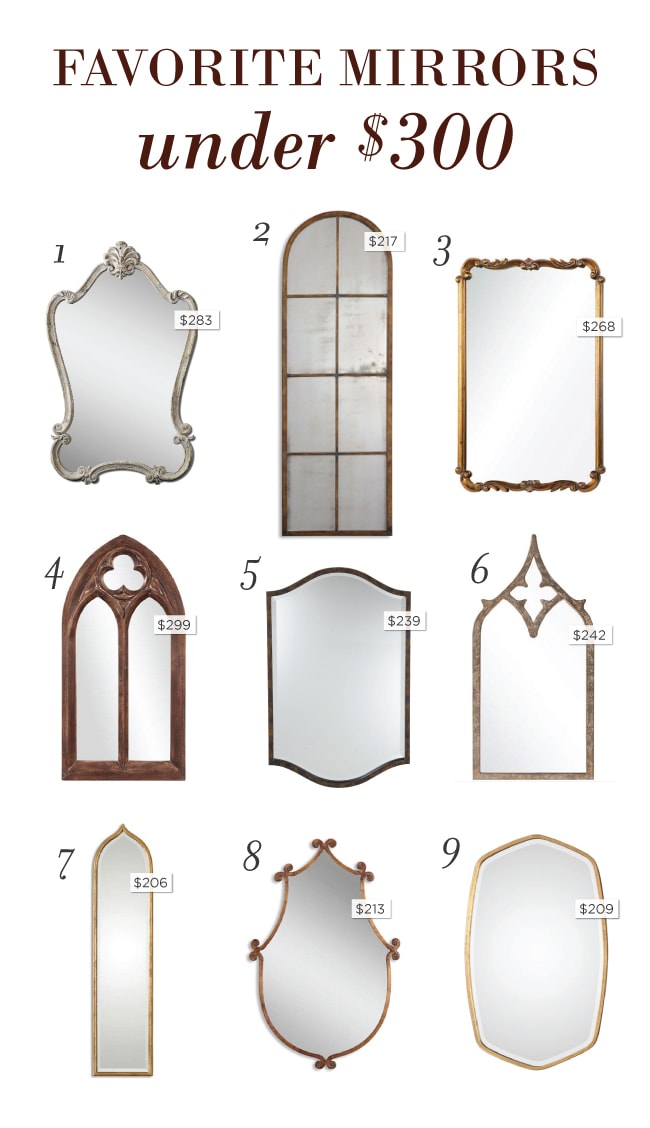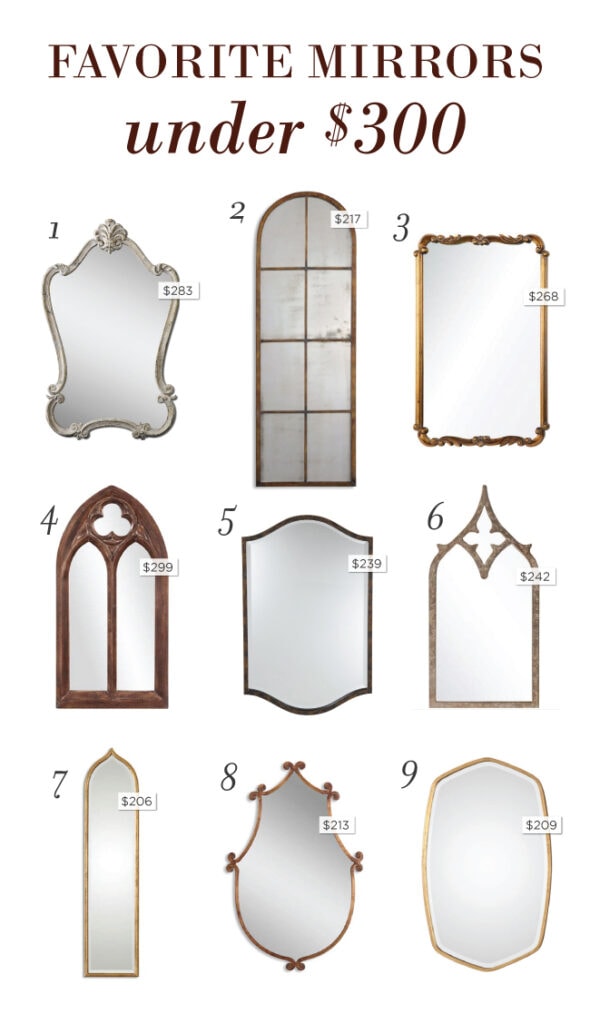 Pin
One // Similar to #7 from the Under $200 list, but this one has a rustic chalky white antique finish.
Two // One of the best deals on floor mirrors you'll find, with a built-in antique mirror finish. I was so close to getting these for our bedroom instead!
Three // This beautiful French style mirror was another close runner up. I can't get enough of that elegant shape!
Four // That basilica arch design gets me every time. Made from wood too and 4′ tall. Just gorgeous.
Five // These were the ones I chose for our bedroom! Beautiful shape and can be used anywhere.
Six // I've never met an arch I didn't like, and this one has a unique twist!
Seven // The scale and simplicity of this one is gorgeous! Reminds me of an Indian palace.
Eight // The detailing on this is so fun and cute. I love the shield shape, the curls—there's nothing out there like it.
Nine // A modern, classy and sophisticated option. These would be lovely in a bathroom.
Tell me, did any of these catch your eye? What are your favorites? Keep in mind that these are just the most affordable mirrors—there are some seriously swoon-worthy mirrors once you go over $300—definitely worth a look if you're in the market for a show stopper. I tried to choose mirrors that you don't see every day on Pinterest/instagram—unique styles or shapes that are classic and haven't been overdone. Hopefully you've found a few new favorites in this list!
Speaking of new mirrors… I snagged these babies for $20 each on OfferUp this past weekend…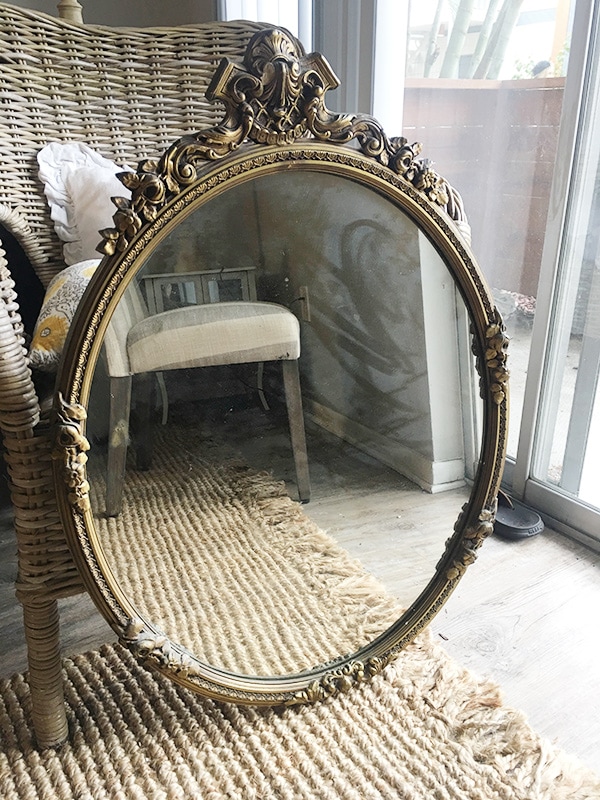 Pin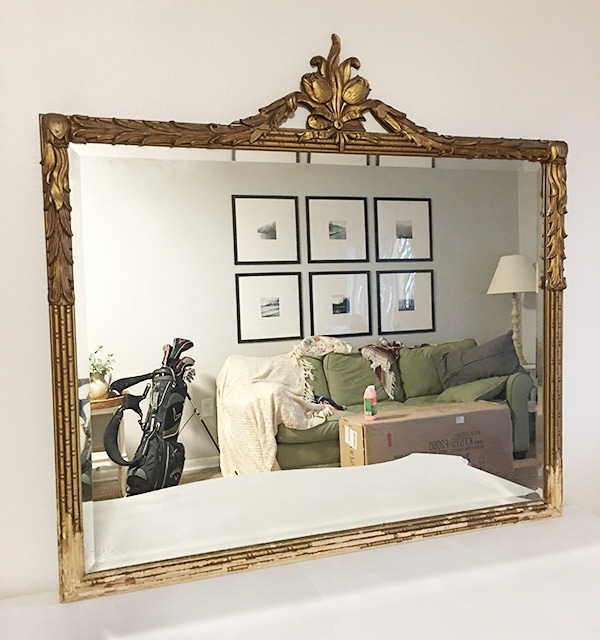 Pin
And after a little DIY mirror magic, here they are!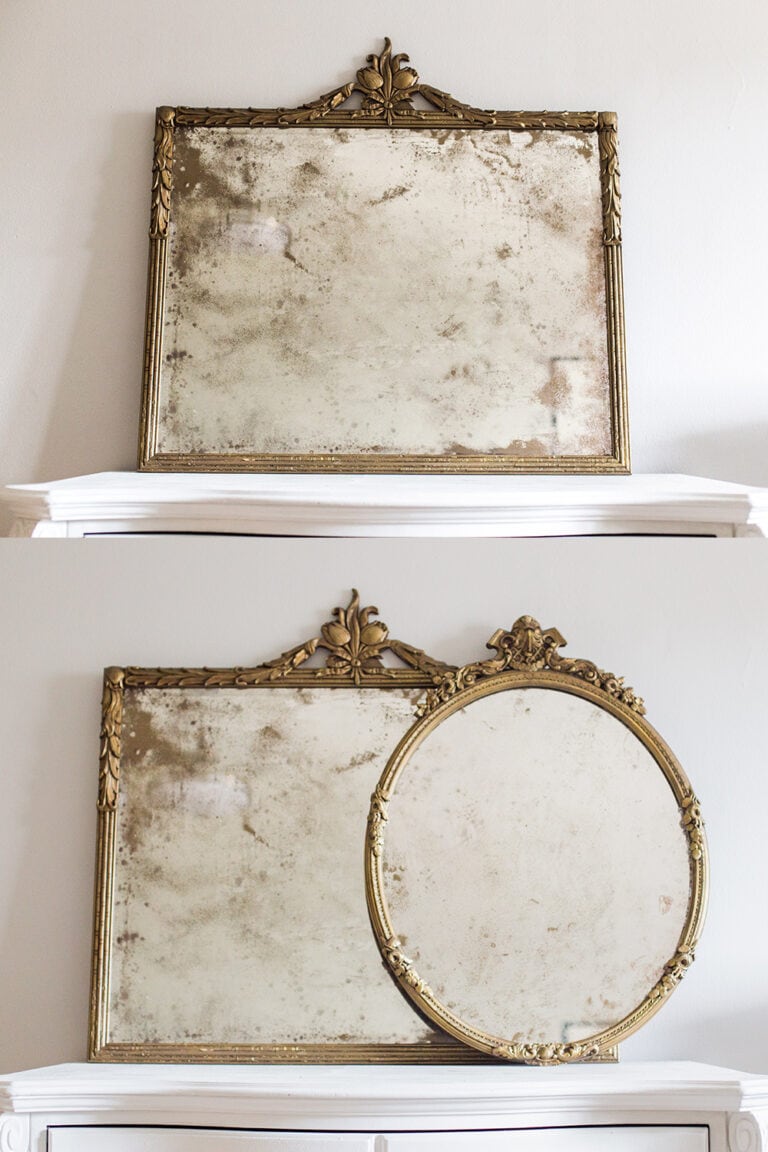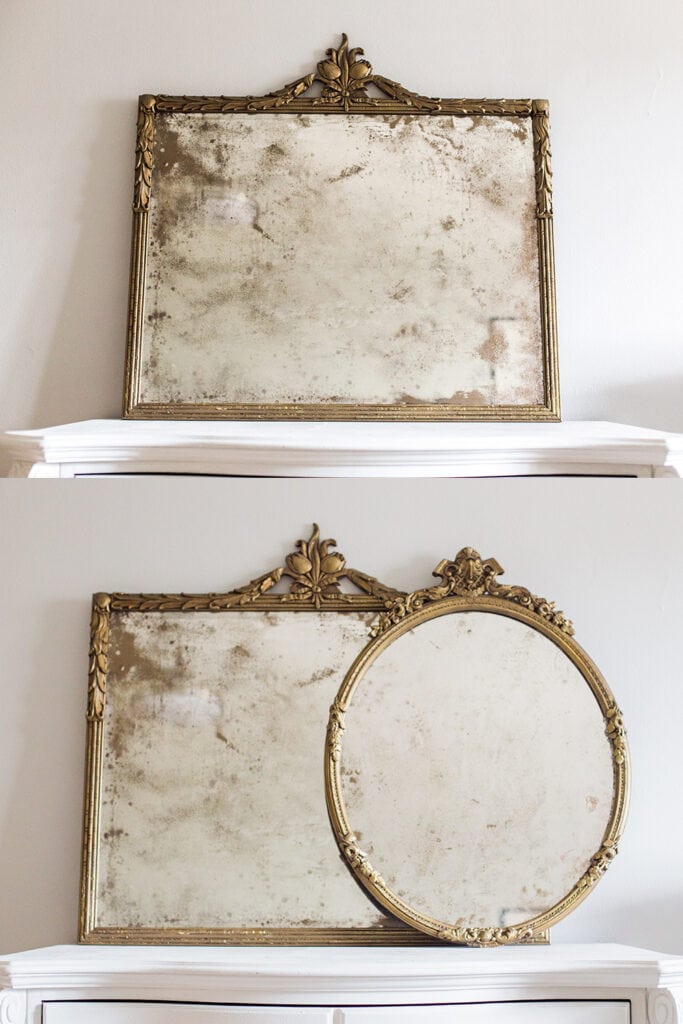 Pin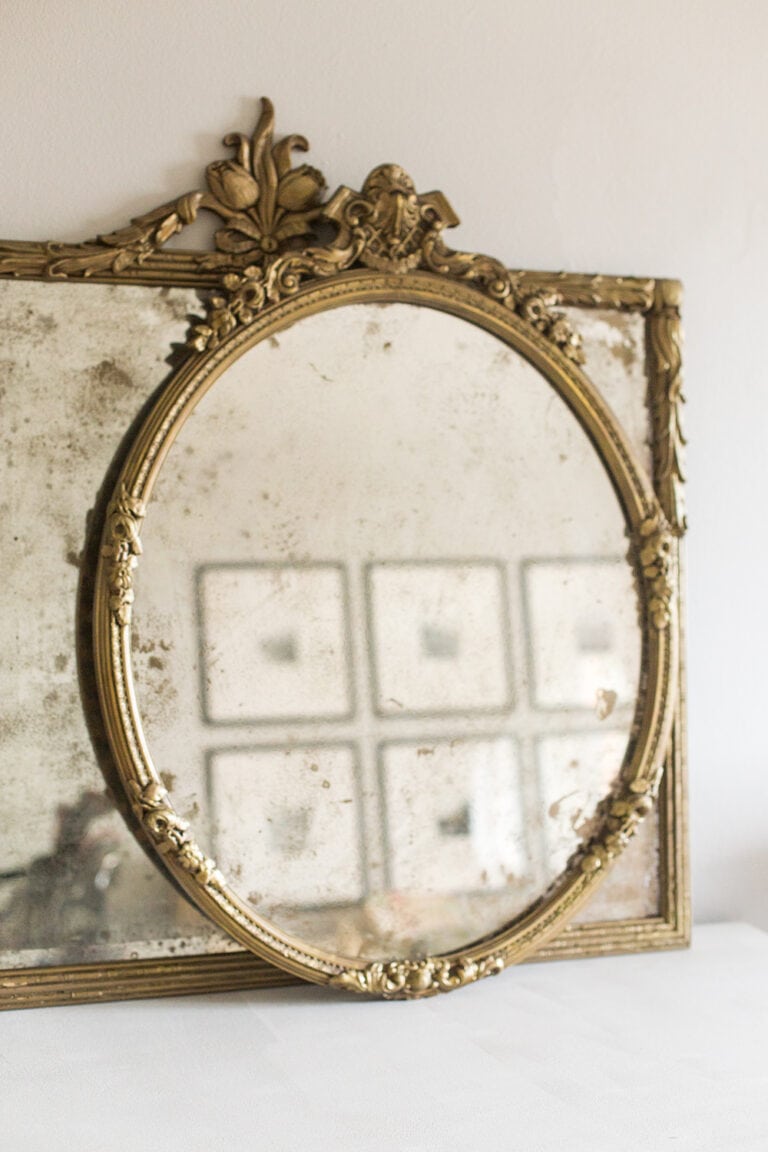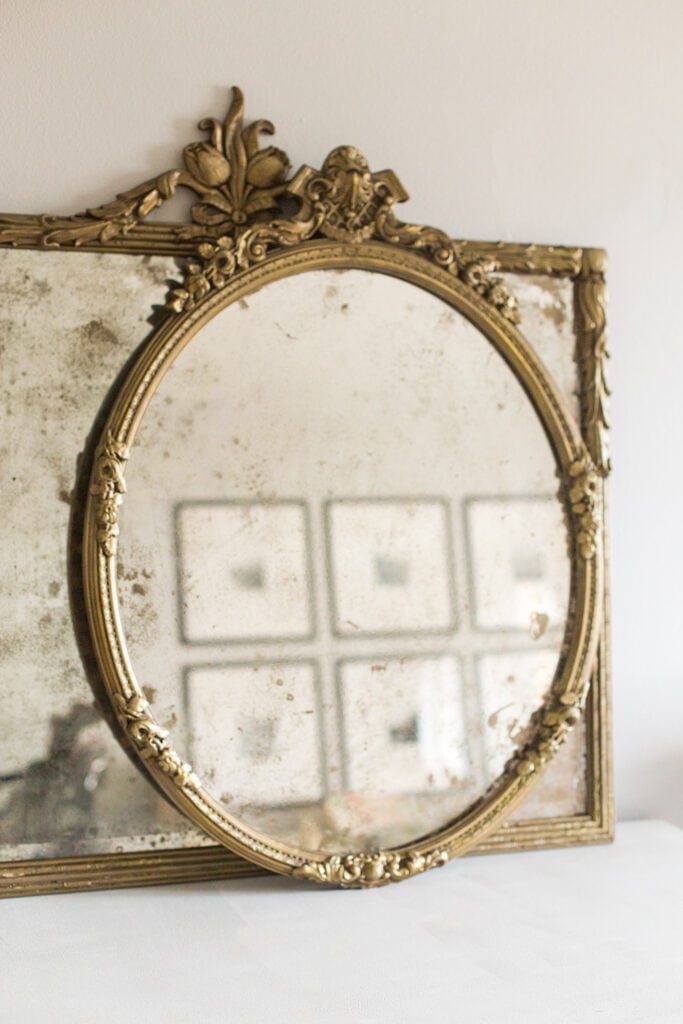 Pin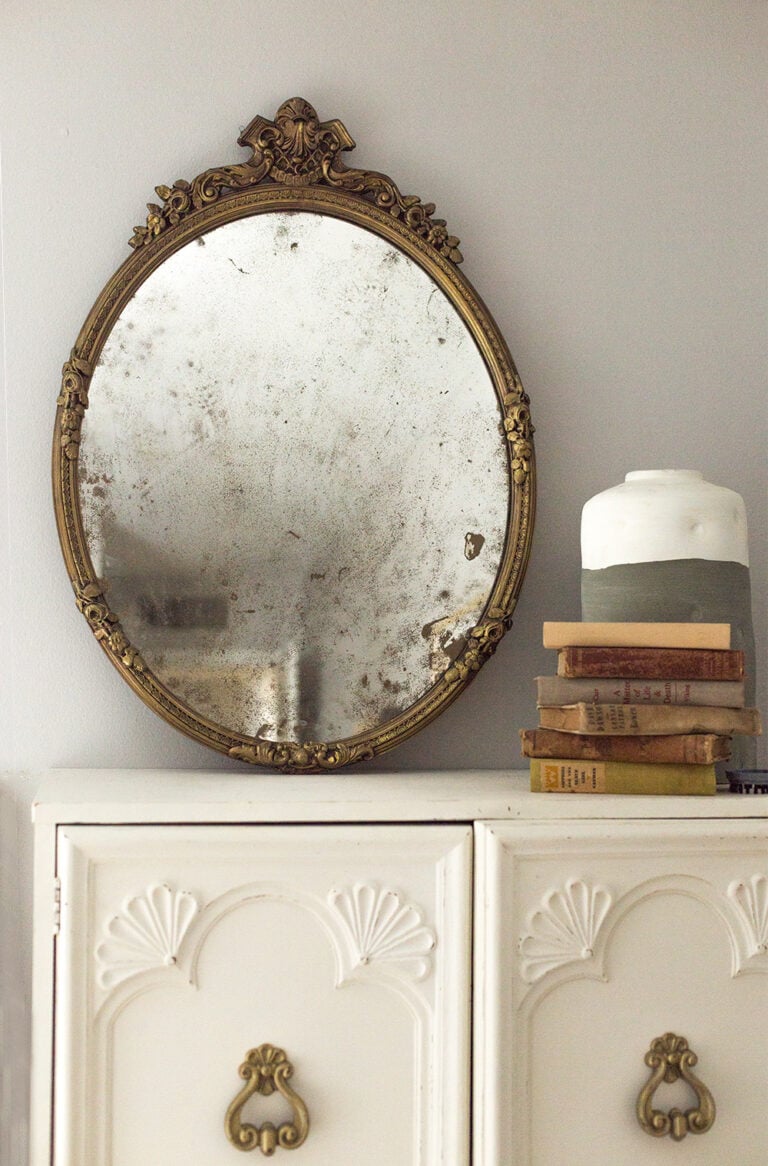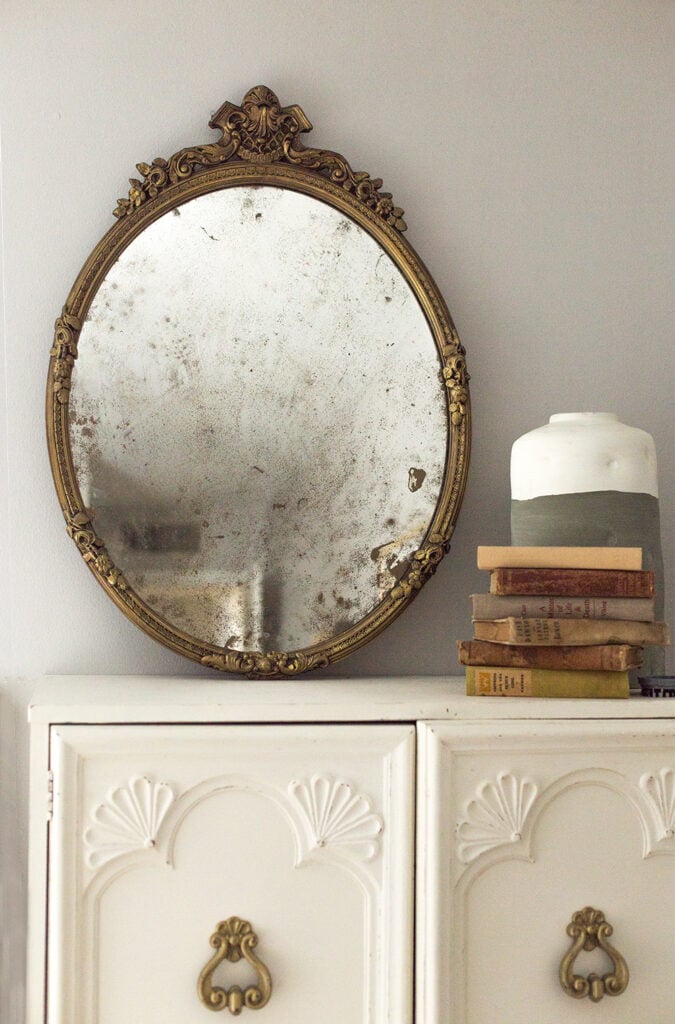 Pin
I used Maison Blanche's Oil Rubbed Bronze and Antique Gold Organza wax for the frames. This has become my new favorite hobby—now can you see why I have the "mirror madness"? 😉
Catch me on Instagram and Facebook for more updates and my latest DIY projects. Hopefully I'll be back next time with some long overdue house updates!