Let's have a conversation about windows. We ordered ours for the Heights House many months ago but I wanted to wait until they were all installed before sharing our experience. So many of you have been asking for details, so I decided to put together a shopping guide with everything we've learned throughout this process, as window shopping can be overwhelming!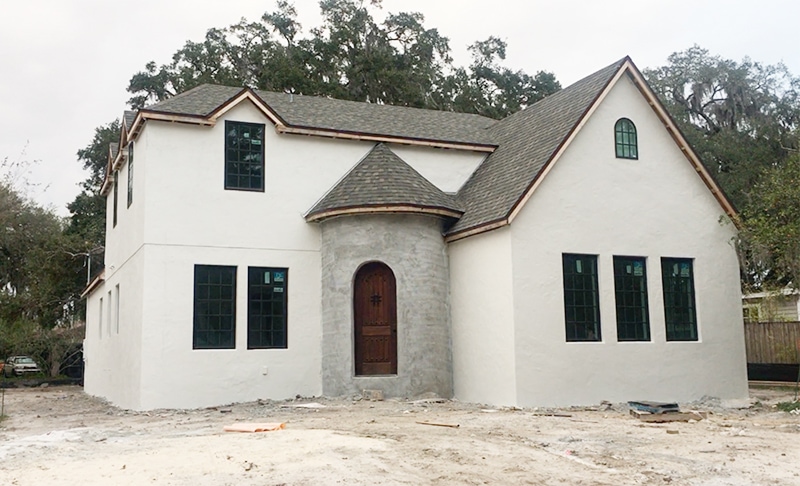 Pin
As many of you know, I've been working with Lowe's on several projects over the past year. They've been especially involved after the fire, generously offering their support to help with the rebuild. We had already selected our windows before they stepped in as a sponsor, and today I want to share what went into those decisions and lessons learned.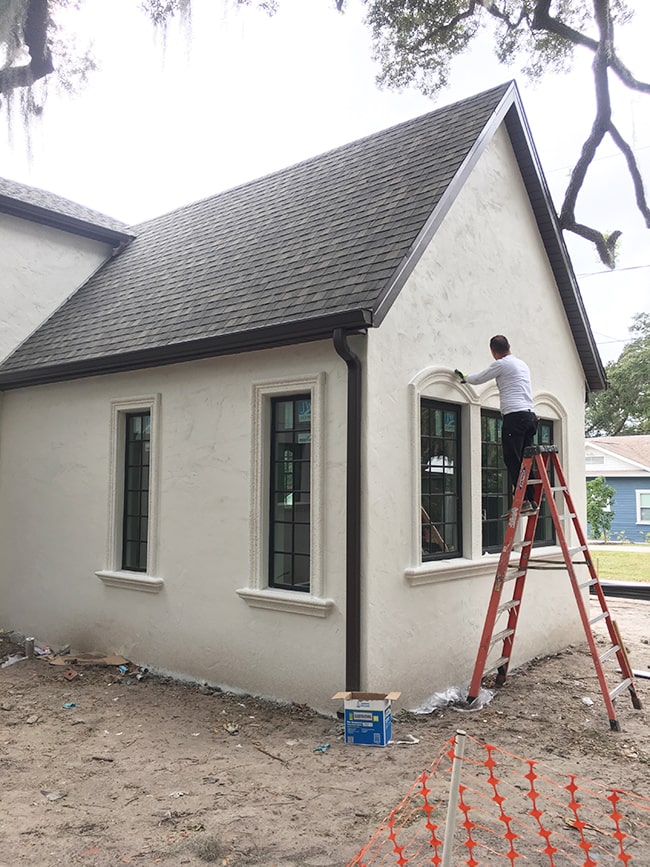 Pin
Windows are a major design element, especially when it comes to exteriors, and they have the power to completely transform a home. In my perfect world they'd all look something like this: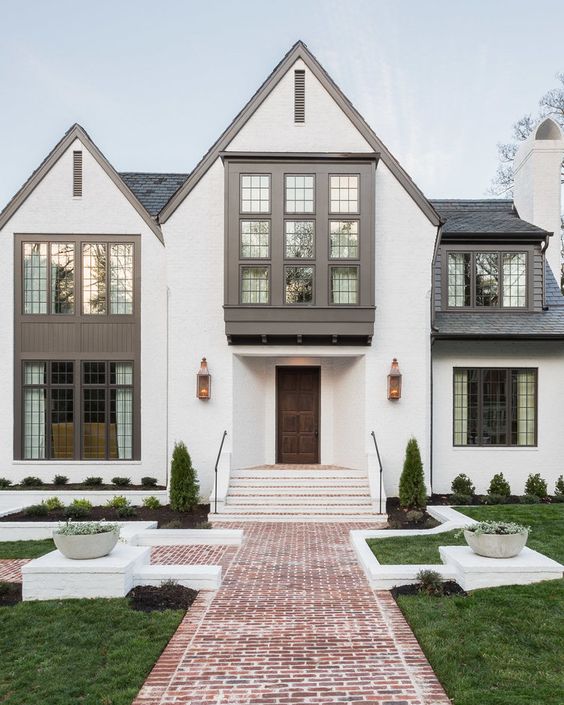 Or this…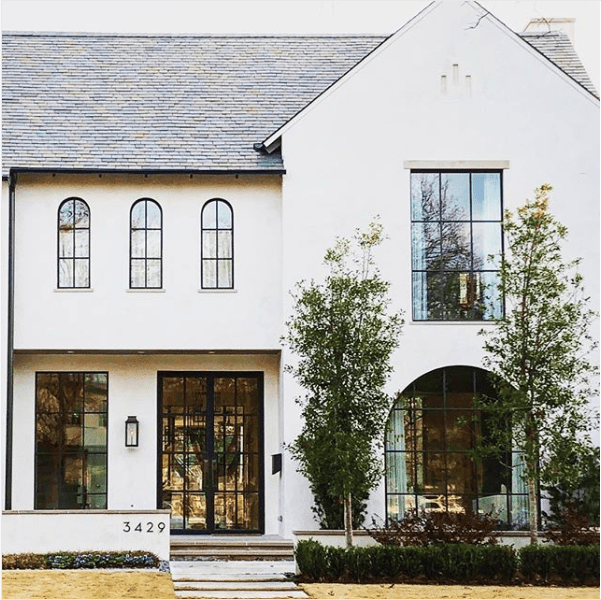 But steel windows are mega expensive and would have to be custom fabricated, so that was out. The closest we were able to get to the look we wanted (that passed strict Florida building code and didn't cost half as much as the house) were special order Jeld-Wen windows.
We decided to make our windows a priority as much as possible and cut back in other areas. I think you should splurge for the best windows you can afford, since those aren't something you can easily change out later and they make such a big impact.
Here's the window order sheet I gave to my builder, which outlines all of the sizes, window type and location on the house: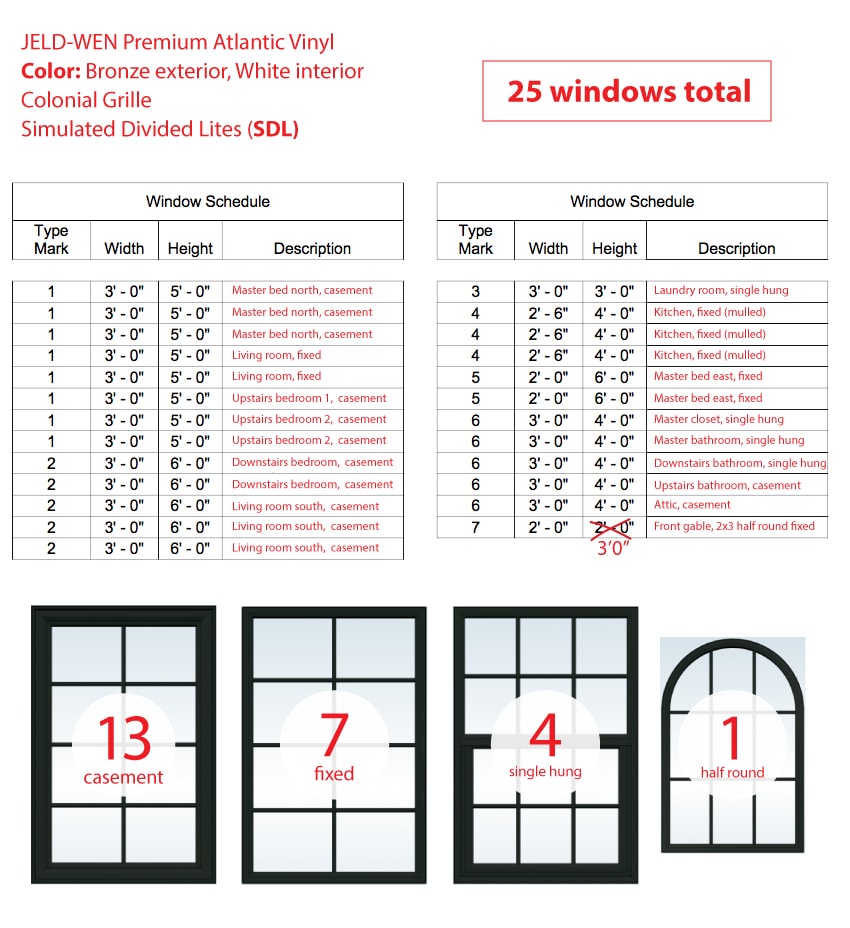 Pin
The Window Schedule chart was pulled from the architect's floor plan (the 'type mark' is labeled in the hexagon shapes, if you want to match them to the list) and I also described each location in red above. There are 19 windows downstairs (first image), and 6 windows upstairs (second image):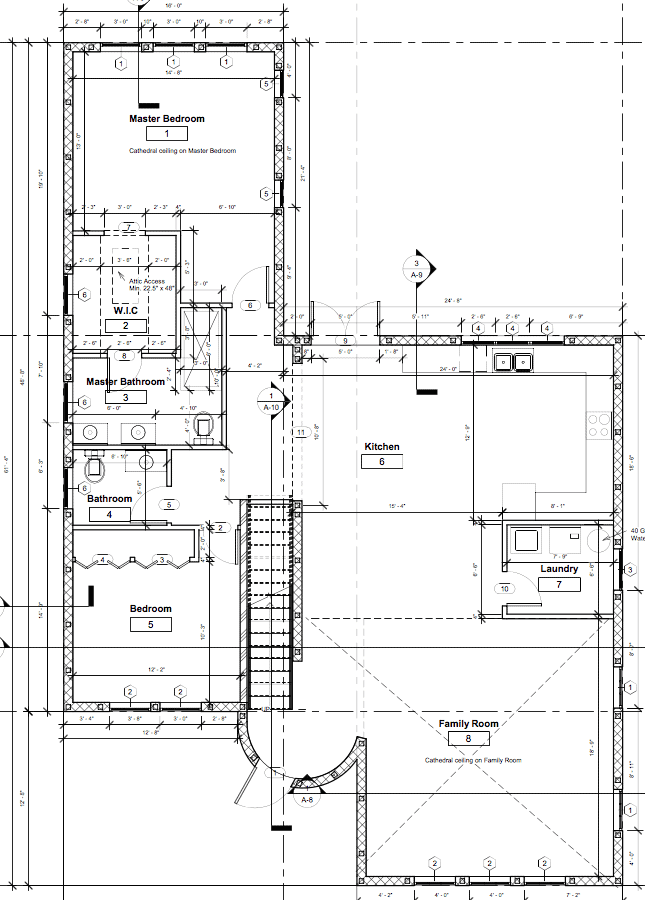 Pin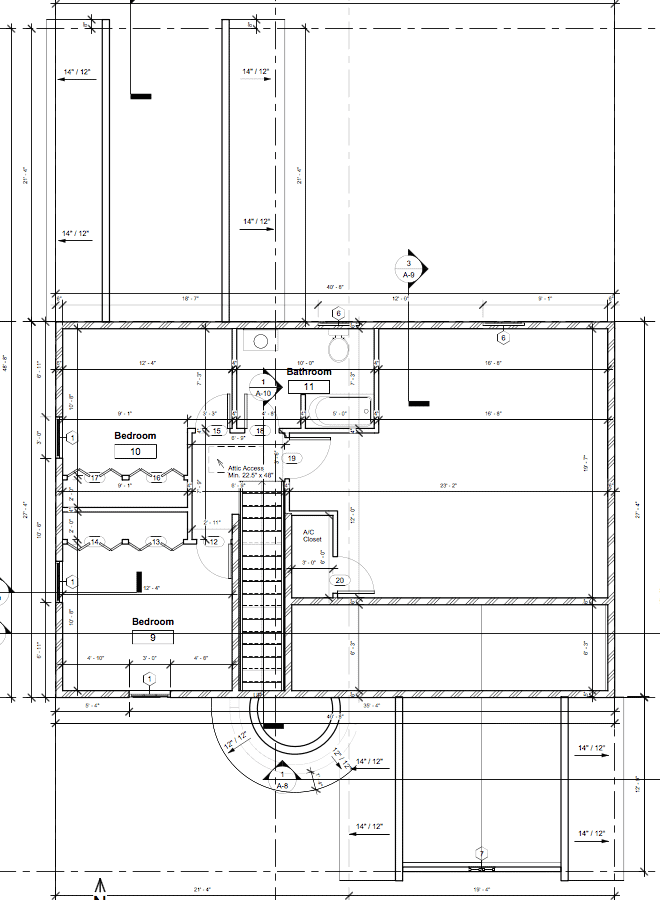 Pin
All of the windows have a "bronze" exterior and white interior—note that "bronze" in our case actually means black. With this line of windows you can choose either black or white (or beige) for both interior and exterior, which was a must for us!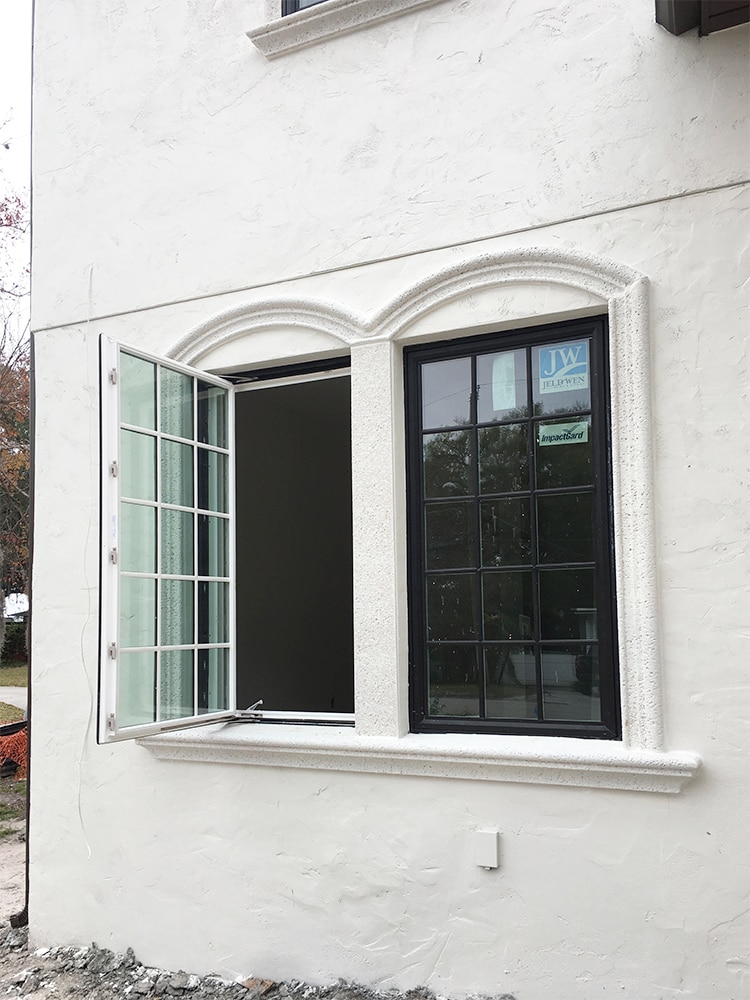 Pin
I went back and forth on the interior color for ages, and as much as I love a dramatic black window, I decided white was a safer choice and I'd be less likely to regret it years from now. They're made from vinyl, and we can paint the interior if we choose (I'm considering it in a couple rooms!)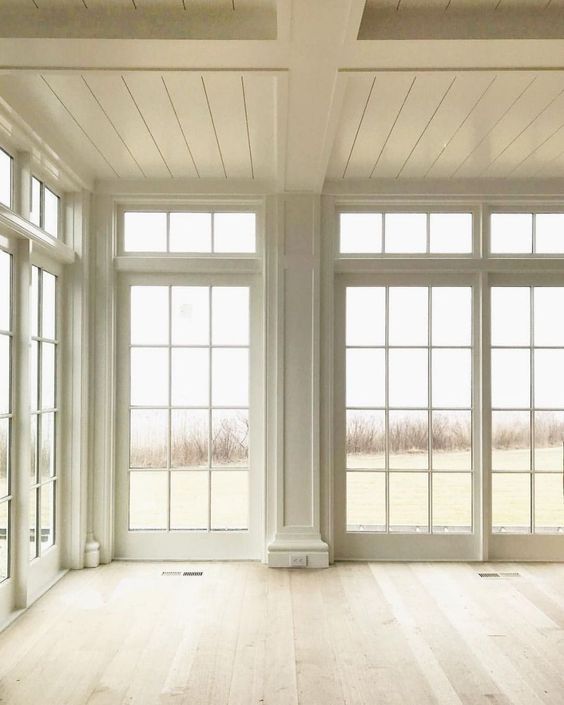 All of our windows have the 'colonial' grille style (most with two vertical bars) and they're all simulated divided lights—which means the grids are on the exterior of the window so it looks more like traditional windows with individual panes of glass, instead of the grids in between the glass.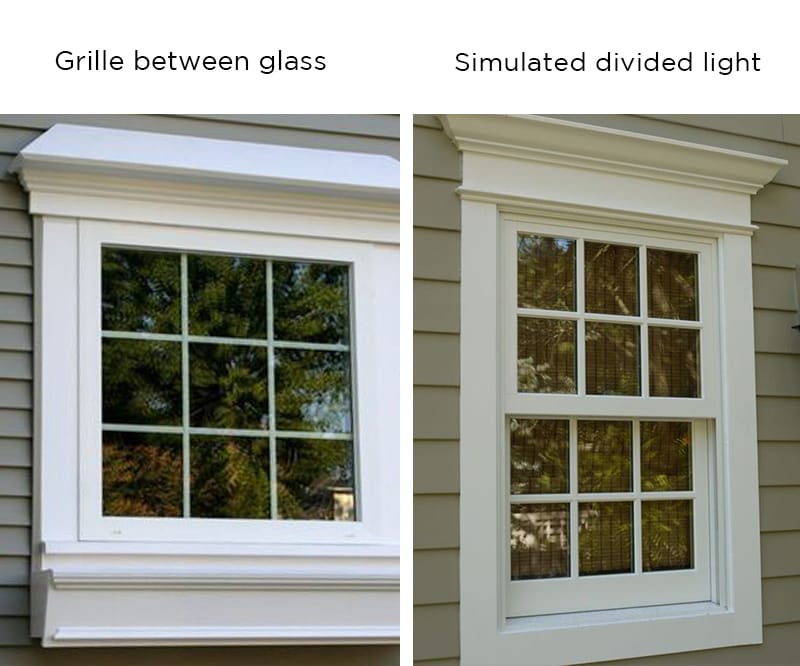 Pin
I believe the SDL style is a bit more expensive, but I don't care—this is a non-negotiable feature to me. I think the difference is night and day. With the grille between glass, you can't even see the lines in certain lighting. This makes them easier to clean, but definitely not worth the tradeoff IMO. Another thing to keep in mind: you can always paint SDL windows (using vinyl-safe paint and primer) if you decide to change the color in the future, but with the GBG, you're stuck with that color!
We had the option to customize the number of grids or 'lites', and I considered going with a more modern look with just one vertical divider (a slightly higher cost), but in the end we stuck with the more traditional style of 3×4 or 3×5 lites.
Here in central Florida, new builds are required to use special impact resistant glass and low emission tint, so Jeld-Wen's 'premium atlantic vinyl' line was the only option. I love the look of wood and metal, but vinyl seems to be the standard these days, and I'll take the energy efficiency.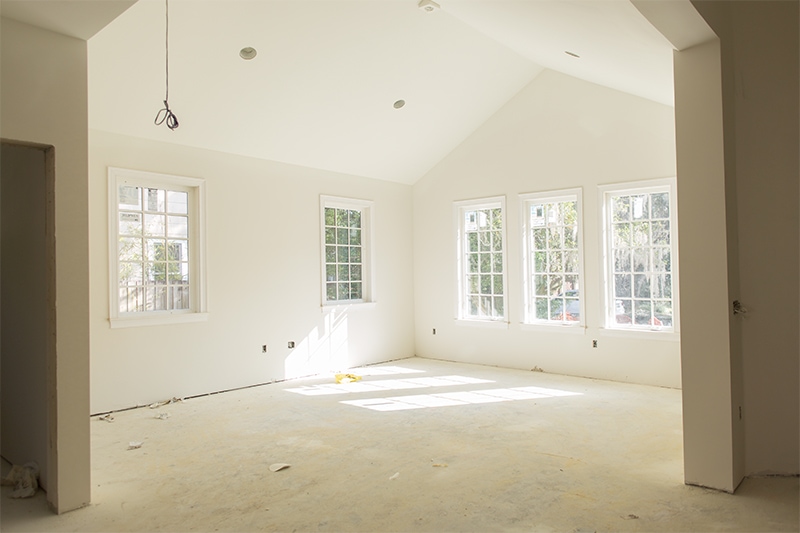 Pin
Now for the big decisions… which type of window? We went with a mix of fixed, single hung, and casement. Let me explain each:
Fixed: Windows that don't open. These are arguably the best looking with slim frames and no hardware, and they're also the least expensive. By code, you have to have at least one window that opens in every room (large enough to use as an emergency escape), which limits the amount of fixed windows you can have.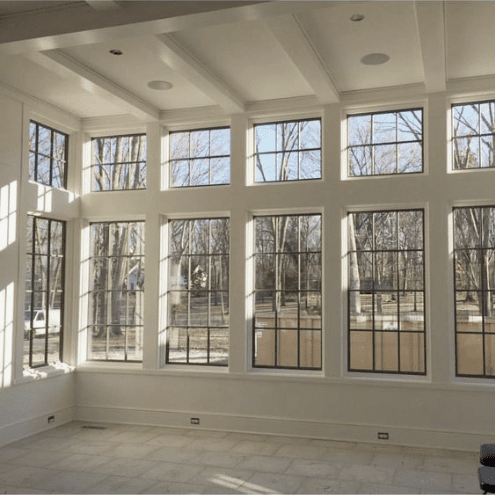 Single hung: This is the most popular style of window used today, where the top half of the window is stationary and the bottom opens vertically upwards. It's the most economical type of functioning window, but it also doesn't look as streamlined with the window split into two sections. Double hung is the same idea, except both the top and bottom are moveable.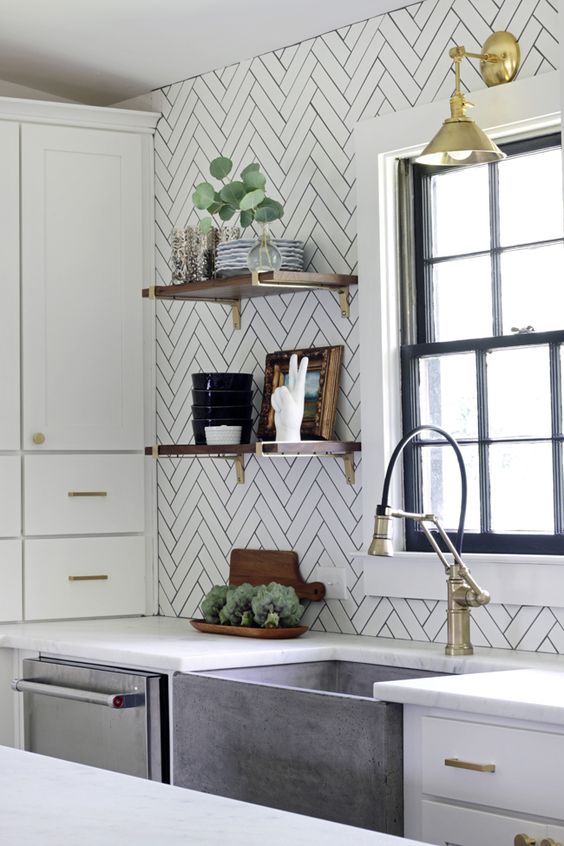 Casement: These are windows that open outward as one single unit on a hinge. They're common on older homes (our current 1940's house has all the original casement windows) and have a thicker frame. They're the most expensive of the bunch, but they have a uniform look like fixed windows.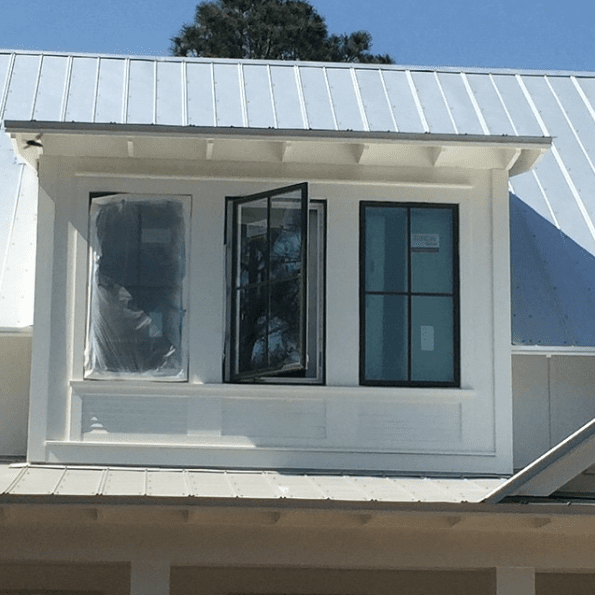 We knew absolutely nothing about windows going into this, so it took weeks of back and forth with our architect trying to figure out what was required by code, getting quotes on all the different types and sizes from Lowe's to see what was in our budget, and researching online to determine our best options. Jeld-Wen was a more economical choice than Pella, and the product lines were essentially the same for what we needed so it was an easy choice. We used casement and fixed in the more visible/used spaces like the living room, kitchen and bedrooms, and opted for the more economical single hung in the bathrooms and laundry room on the sides of the house. Below you can see the visual difference of the single hung windows on the first floor, and casement on the second.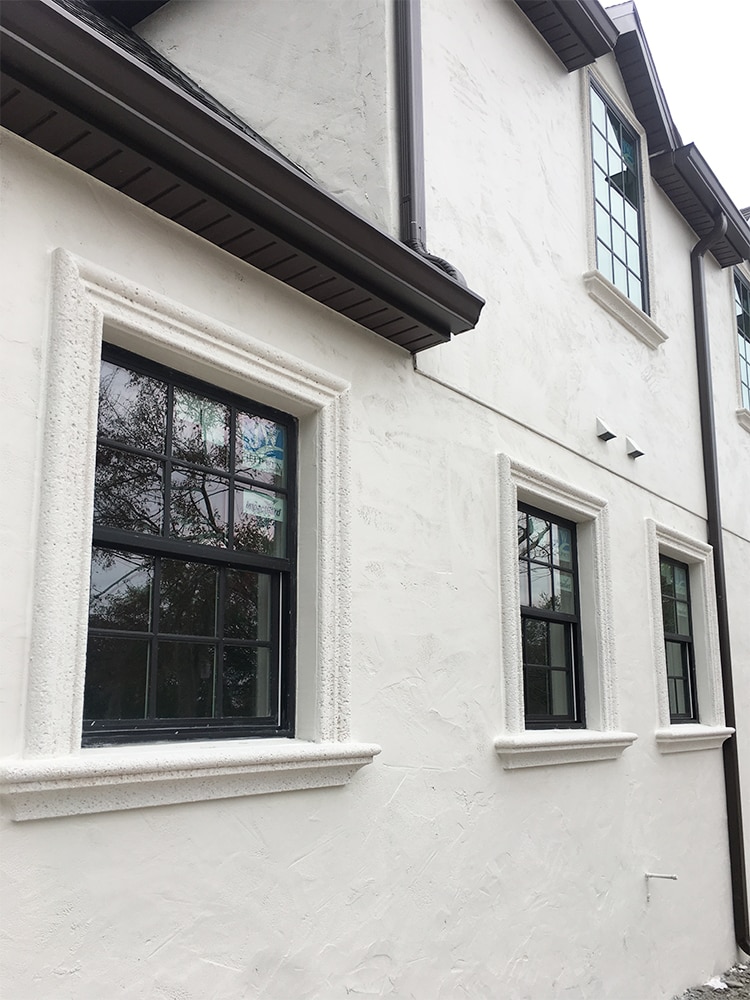 Pin
If you're thinking about adding or updating your old windows, I would highly recommend visiting your local Lowe's and talking to their window specialist in person. They will be able to guide you through the process, tell you what's available and what is required. Building codes vary by region and state, as does the availability of window types. Our store associate, Mark, was extremely helpful and thorough in walking us through the different options and what each one meant. We worked with him over the course of weeks in person, via phone and email, and he was able to take care of the entire order & delivery as well. Lowe's also runs multiple sales throughout the year so wait and keep an eye out for when those pop up (they were 20% off when we ordered which really adds up!)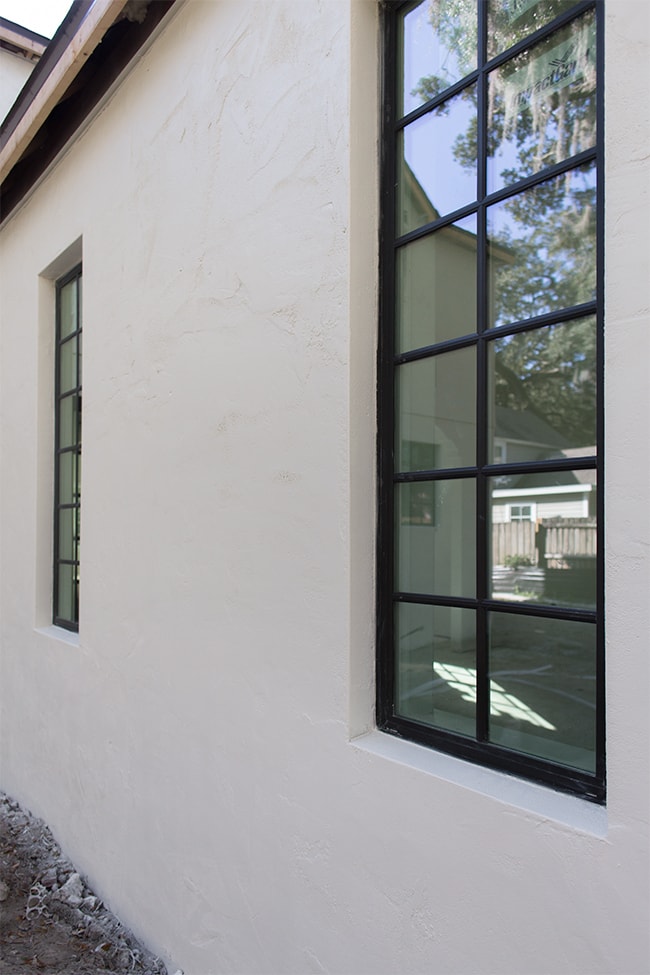 Pin
One thing we learned was that if you are only adding/replacing a few windows, there is a lot more flexibility in what you can choose since you don't have to follow the new construction code requirements. However if you're replacing a certain percentage of the windows in your home, you'll need to follow the new build code guidelines. Your Lowe's associate will be able to explain what is required for your situation.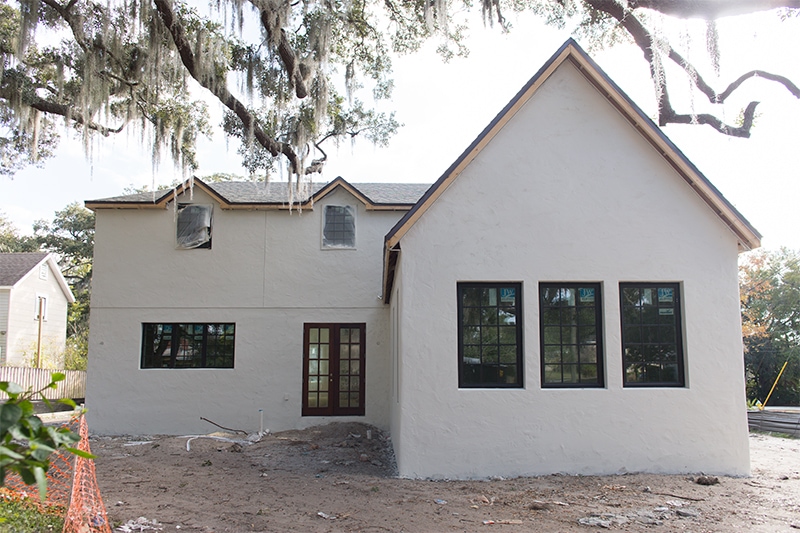 Pin
They can also take care of the installation so you won't have to coordinate or worry about any of it! I normally use them for bigger installs, but our builder already had his crews set up to do everything at the new build.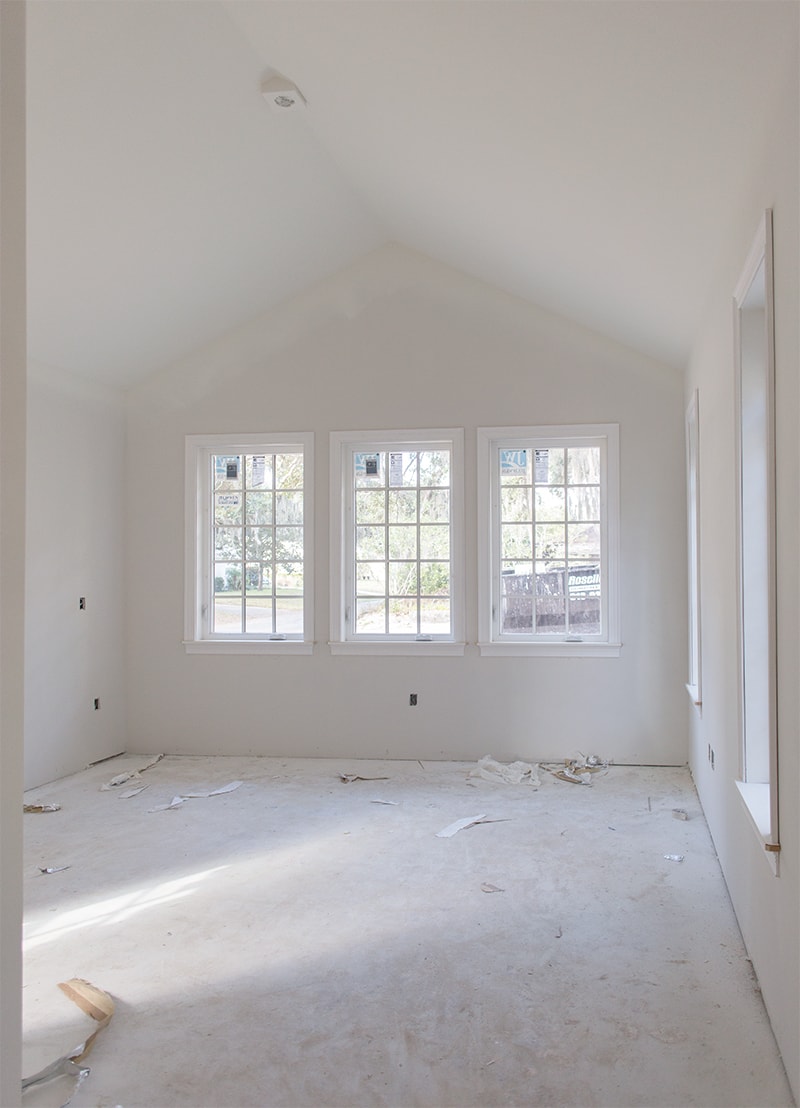 Pin
I've already covered the most important considerations: size, window type, window style + color, and code requirements—but there's a long checklist of options that need to be submitted with the window order. Here's the breakdown for just one of our windows: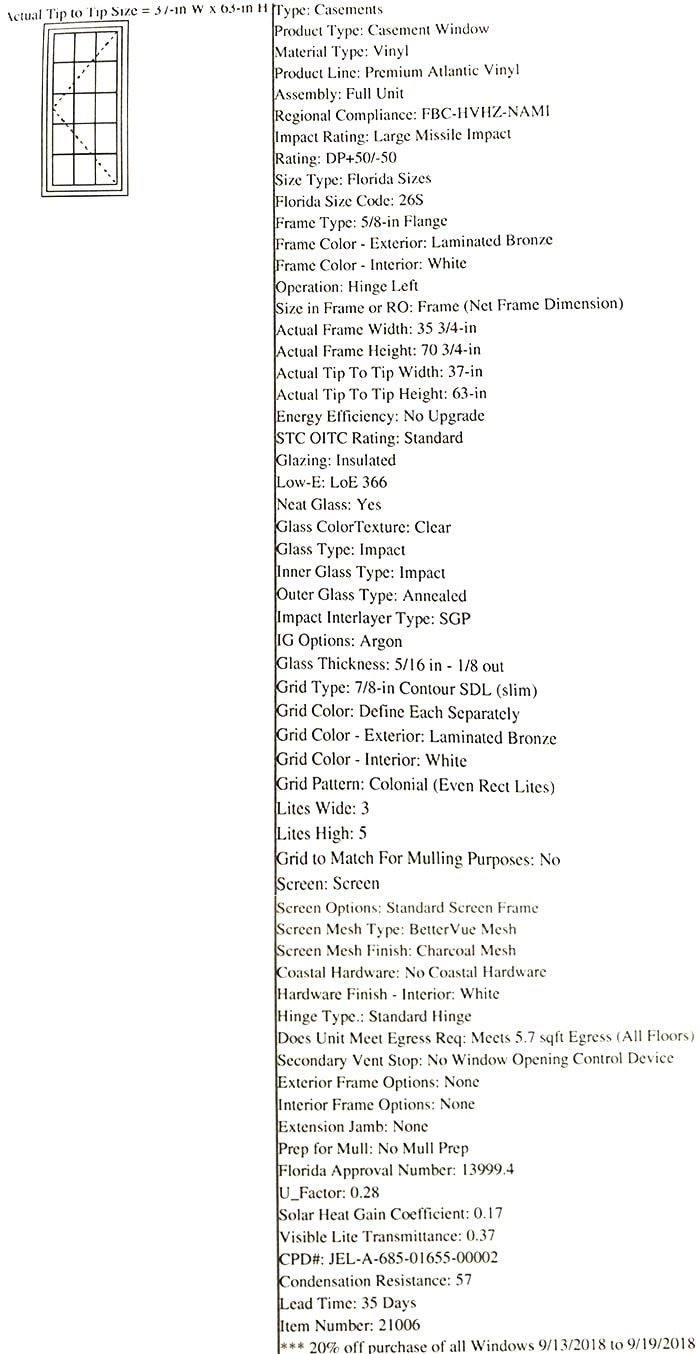 Pin
It's a lot to take in, but fortunately you don't have to worry about most of it. Lowe's will know what to input and the majority is technical information around code requirements. I'll point out a few other things that you may want to be aware of before going in and double check on your own before the order is submitted.
Frame type: If your house is wood frame, your windows will need to have a Nail Fin frame. If your house is block/concrete construction, you'll need a 5/8-in flange frame. Our first story is block, and the second story is wood frame, so we had to be extremely diligent in triple checking the order since we had some of the same size/type windows on both stories. Our order was submitted correctly, but unfortunately we still ended up with one window that had the wrong frame type and couldn't be installed. Fortunately, Jeld-Wen was able to expedite a replacement window and all is well!
Pin
Prep for Mull: Mulling is when you join multiple windows together, rather than framing them out individually. We decided to mull three windows together over our kitchen sink to give the illusion of one larger window. Windows that will be mulled need to be prepped at the factory first, and that is indicated by "Prep at Left/Right jamb" on the order sheet. When I put in the request, I was visualizing the windows from standing inside the kitchen, and later learned that the left/right side is indicated from standing outside. Oops. Luckily, Jeld-Wen came through again with an expedited replacement, and now you can learn from my mistake!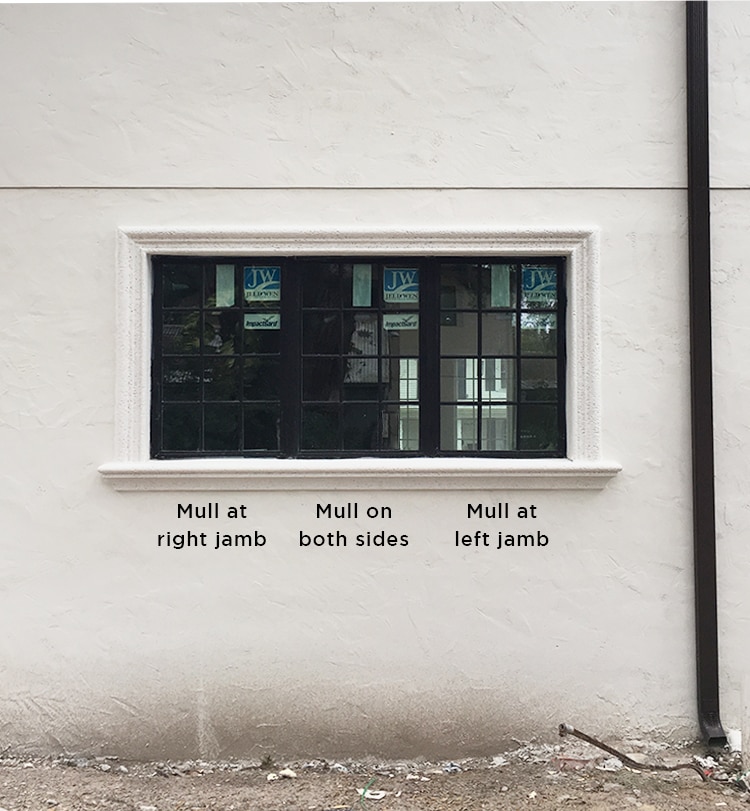 Pin
Glass type: There are several options for glass type including tinted, textured or adding decorative inserts. This could be useful in a bathroom window where there isn't enough privacy, though we chose to keep all of ours clear for consistency.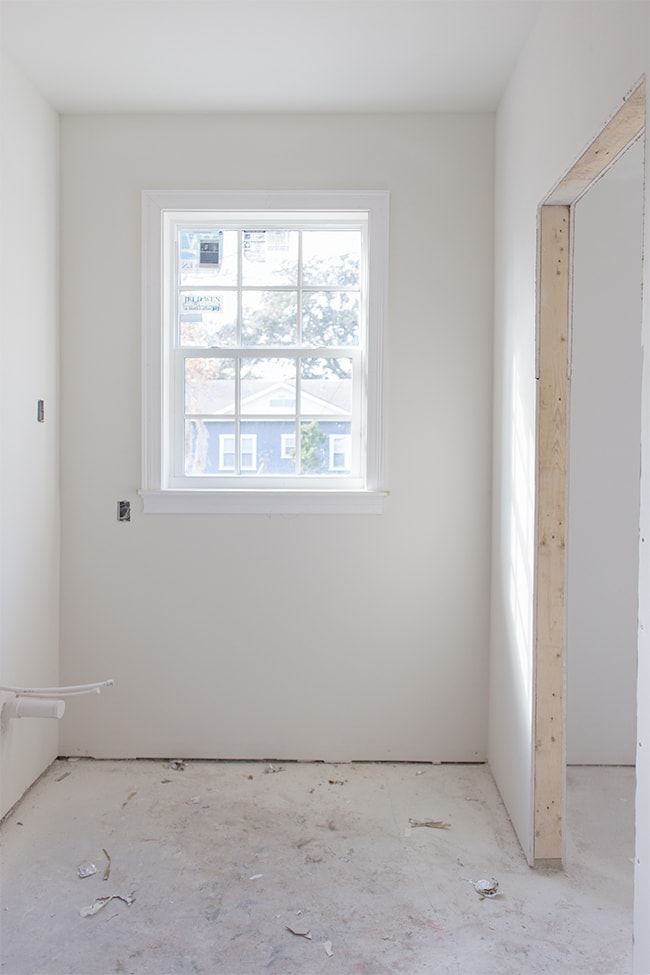 Pin
Note that there are a handful of other choices to be made such as screen type, window lock hardware, custom window shapes—and the variety of options really opens up with wood and aluminum frames.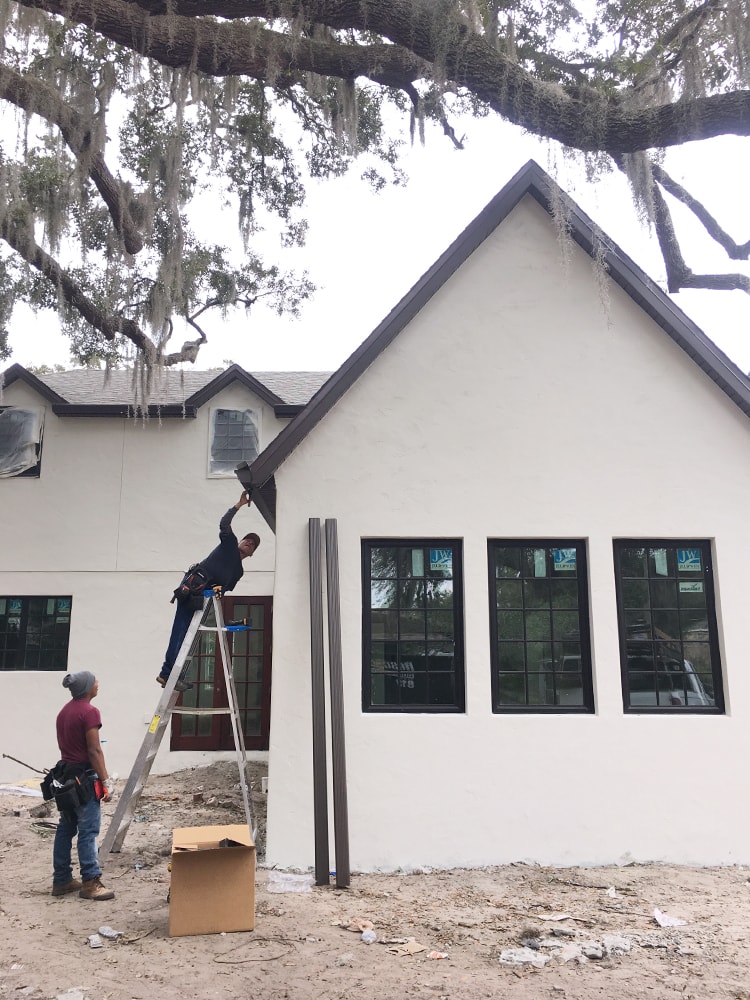 Pin
I plan to hang light curtains in front of the larger windows so the black grids will pop and not fade into the background of a dark room like they do now 🙂 I think it will all really come together once we put the finishing touches on.
Speaking of finishing, we have so much to catch up on! New flooring, gutters, exterior window trim, exterior stone work, paint colors… you caught a glimpse of some of these in today's blog post, and if you follow my Instagram stories, you've seen it all in real-time. Don't worry if you missed it—I'm working on another blog post + vlog update and will share all the details with you guys next week.
The first month of 2019 is in the books! See ya in February,