We're adding another little pumpkin to our family…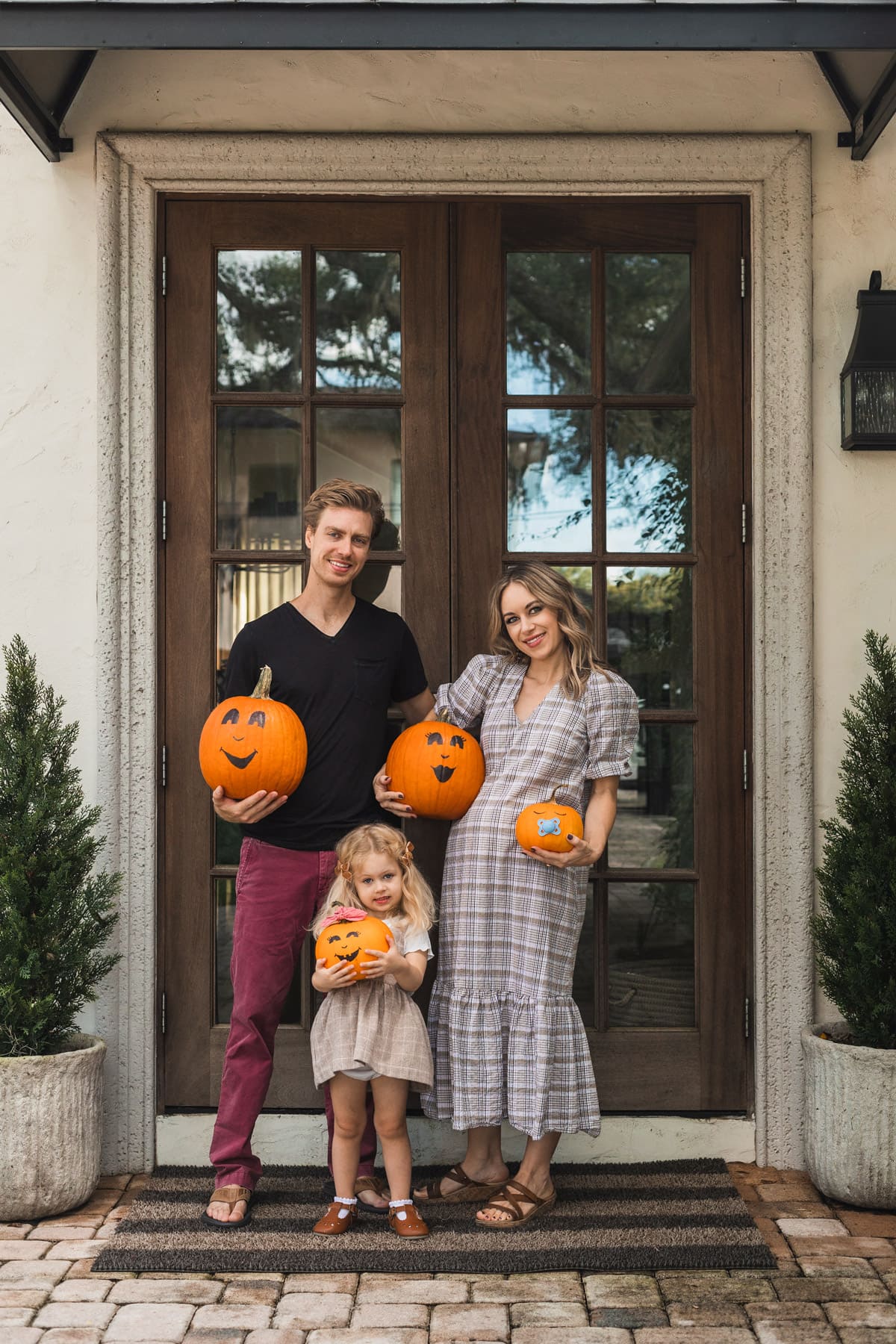 I am thrilled to share the news that our family is growing. For those of you who have been following me for years, you know the journey to get here has been long and full of surprises. Life didn't follow my original plans, but it turned out so much better. We are so ready to welcome this baby into the world.
It's a boy!
Baby Boy LeBlanc is due on Easter Sunday (April 9th). We found out the gender through NIPT testing a couple weeks ago (tests all came back normal, thankfully). The girl genes run strong in my family, and I was convinced I'd be a girl mom forever, so we were all a little surprised. Esmé really wanted a little sister and part of me is sad she'll never get to experience that sister bond (this baby is our last). But how fun to have one of each! We are so grateful.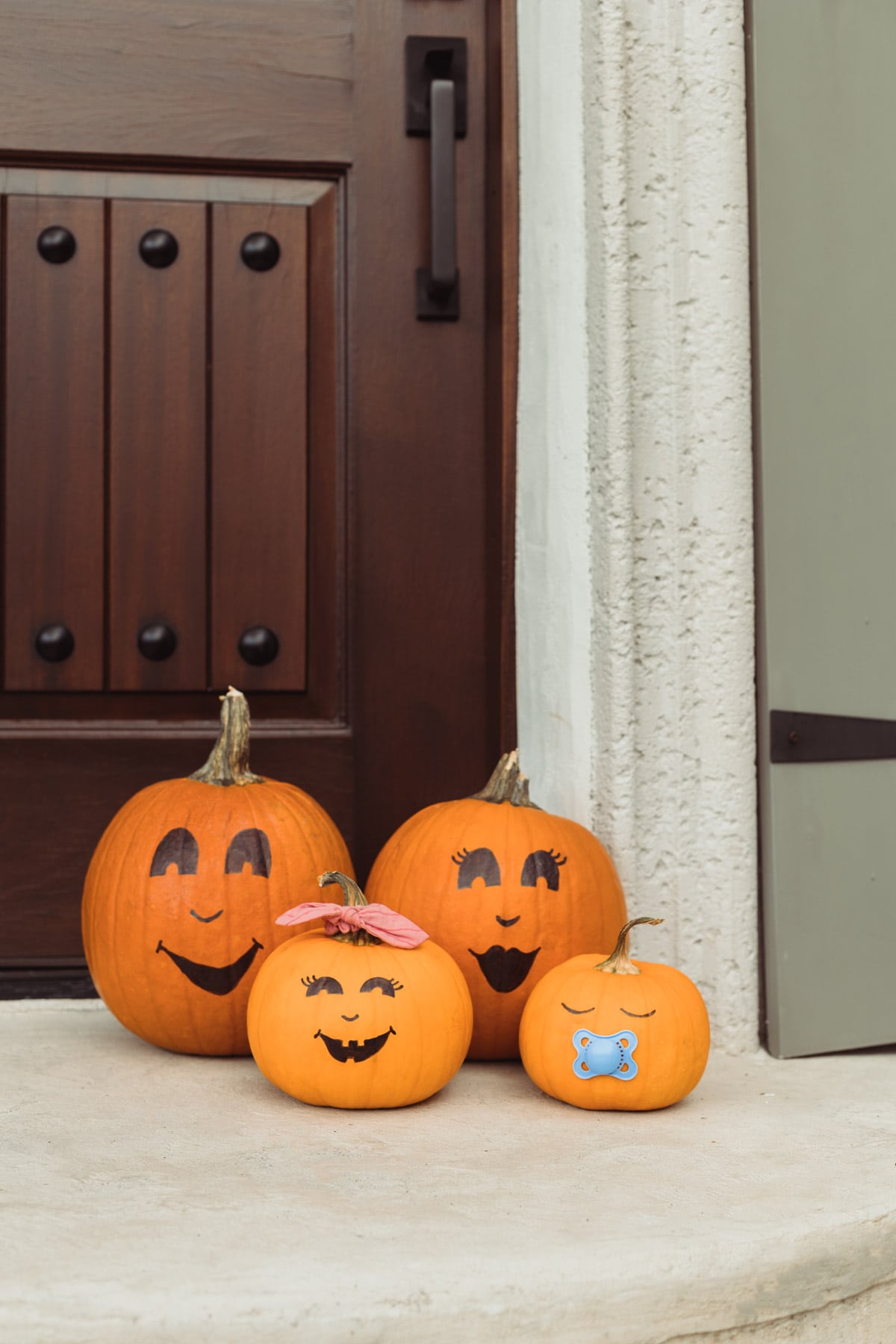 How is this pregnancy?
Pregnancy #2 definitely hit harder than the first. The nausea was constant for weeks, strong food aversions and exhaustion like no other. Thankfully I'm on the other side of it now in the second trimester, although my energy is still very low and it's hard to get as much done. I feel like I'm six months pregnant already!
What does big sister think?
Esmé has been involved in this pregnancy since day one. She was with us when we saw the pregnancy test, she came to the first ultrasound and we read weekly baby growth updates together as a family every Sunday. She got a few Big Sister books for her birthday and memorized one front to back after a week. She proudly tells others "there's a baby in mama's belly!" I can't wait to see her step into and thrive in her new role.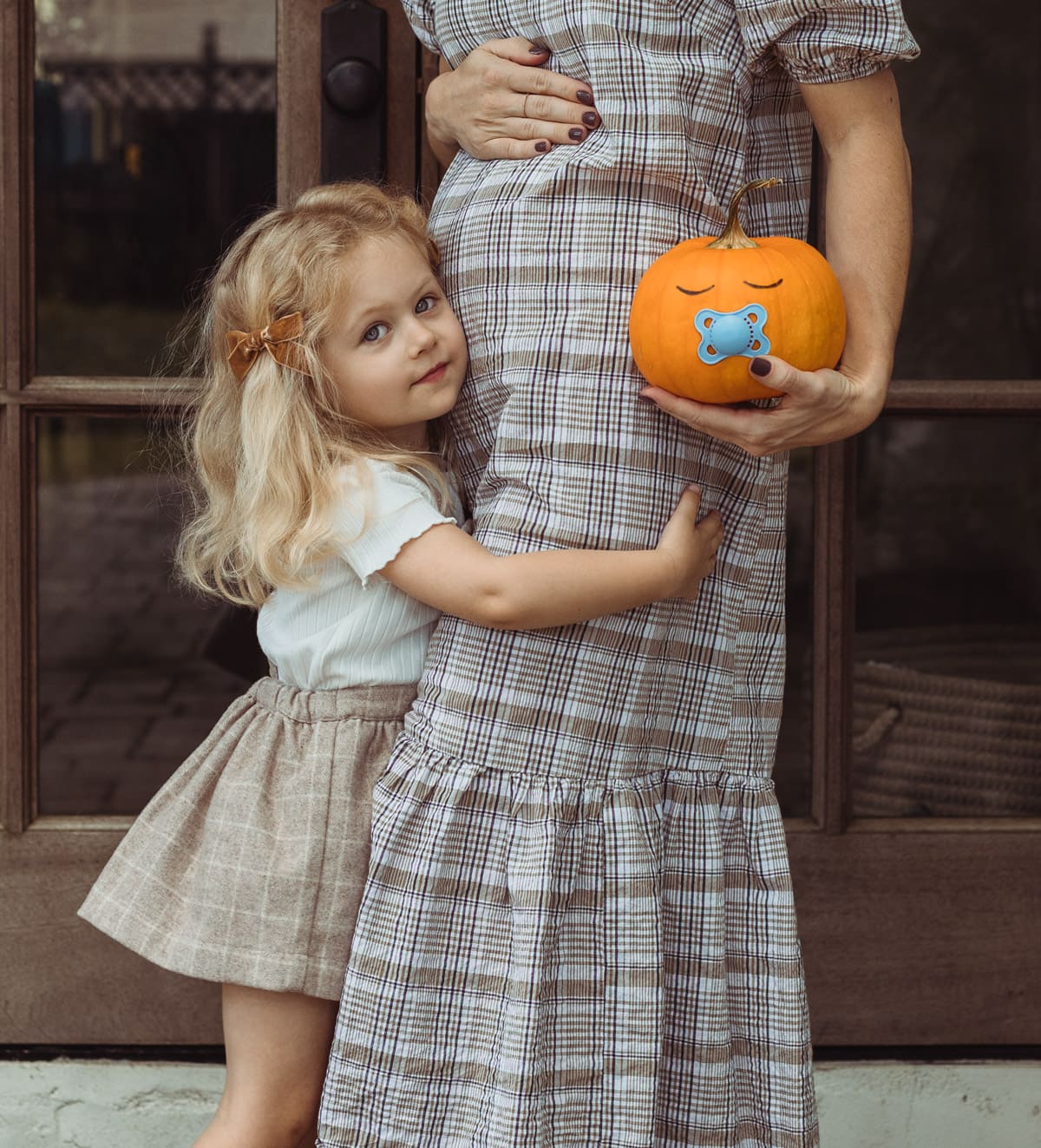 Plans for the kids rooms?
I'm designing a very fun and custom (think built-in castle bed/playhouse) Big Girl room upstairs for Esmé. It's going to take a while to build, and we'll get started on that early next year.
As for the nursery… to be honest, I was kinda hoping for a girl so I wouldn't have to redo it, ha! I poured my heart into this space and it would break my heart a little to change it. Also, I don't know where we'll find the time. I'll probably just end up painting over the pink and calling it a day. Sorry, baby boy!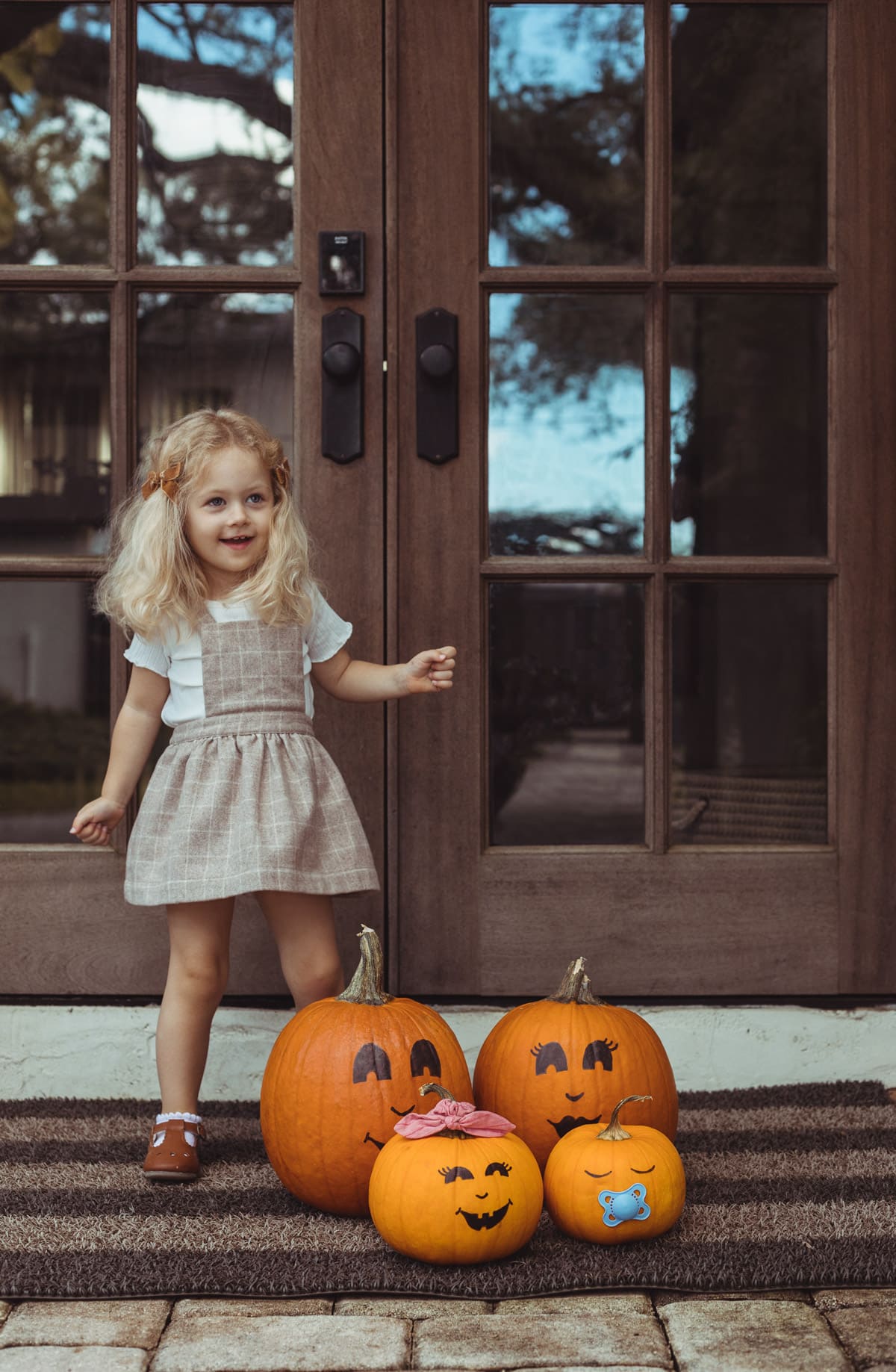 What about the houses/projects/blog?
There's a huge sense of urgency to finish the Hacienda Hideaway before baby comes. This renovation has taken much longer than anticipated already, and I have limited time/energy to help Lucas with the bigger projects. There will be late nights and many weekend hours to get it all done. This also means we're most likely putting off our own laundry room remodel once again.
After the baby is born, we'll probably slow down on projects temporarily but we're not going to stop. I didn't stop when Esmé was born because I needed the creative outlet for my sanity, and I can't imagine this time will be different.
I can promise you that the blog isn't going anywhere anytime soon, nor is my Instagram, though it may quiet down for a bit. We plan on finding another property to renovate as soon as we have the energy!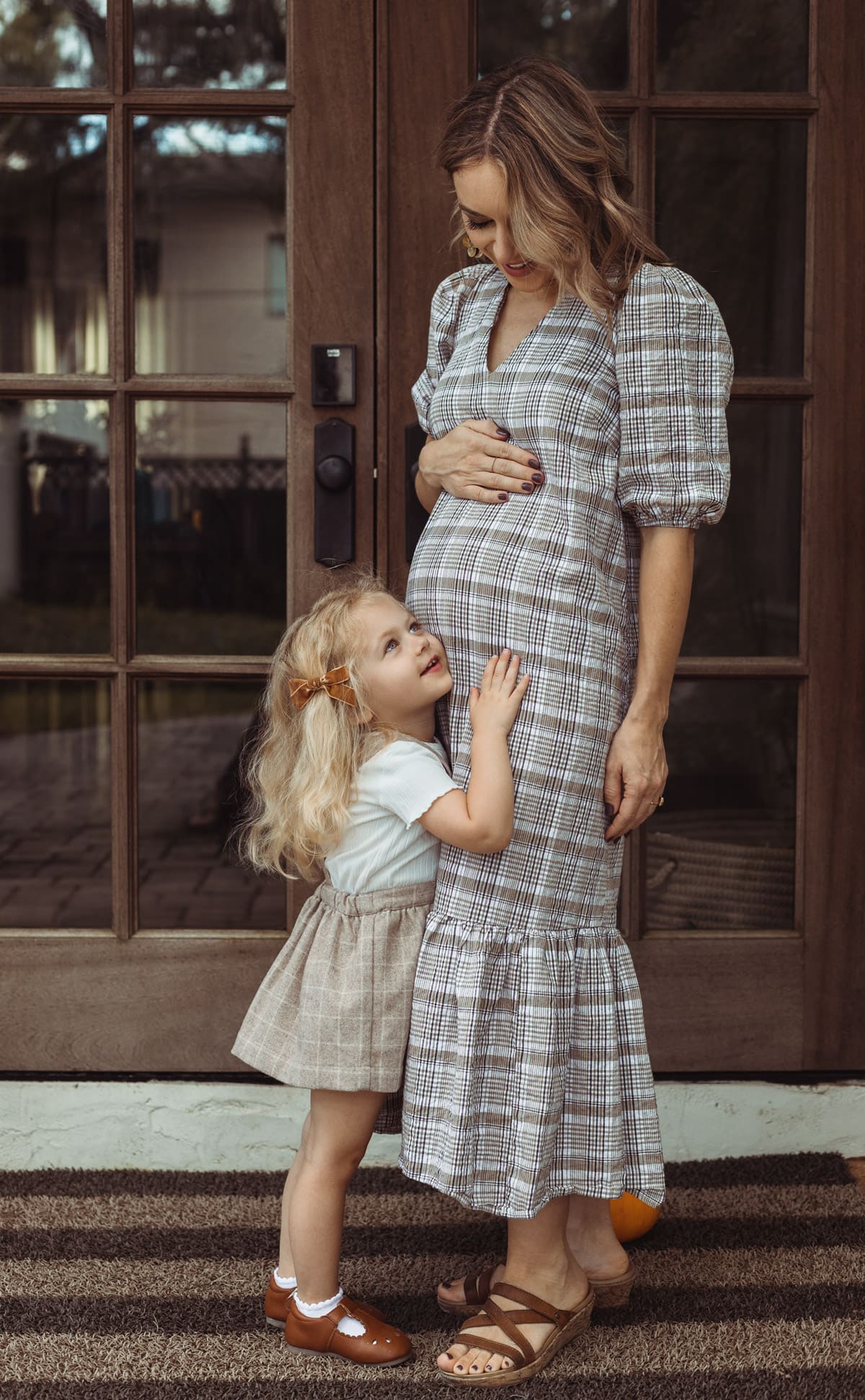 Thank you all for continuing to be a part of our journey. We appreciate the love and support, and can't wait to see what this next chapter holds as a family of four. ♡ ♡ ♡ ♡