Today I'm excited to kick off the next project at the Hacienda Hideaway: our first bedroom design!
There are four bedrooms in the house: the primary (bedroom 1), a smaller en-suite (bedroom 2), a guest room (bedroom 3), and the smallest room we added on (bedroom 4). We're starting with the guest room, bedroom 3.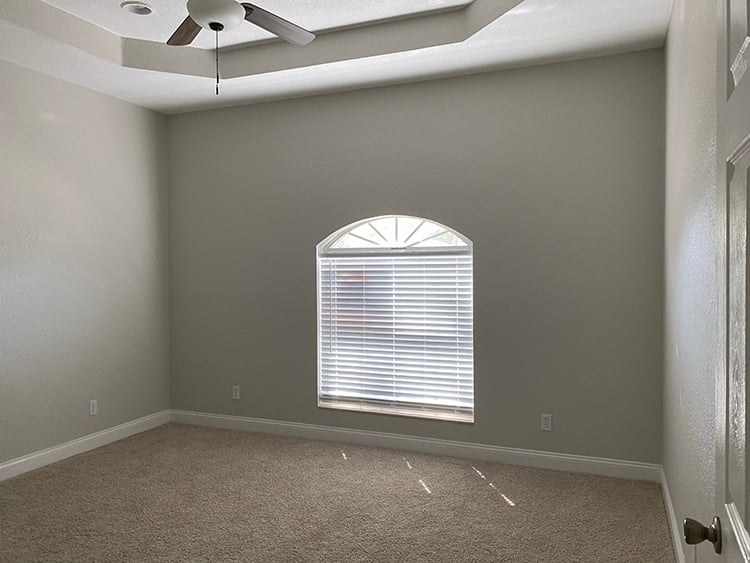 The room size is 12'4″ x 13'5″—not tiny but not very large either. It does have 9'4″ + recessed tray ceilings, which helps make it feel more spacious.
The biggest drawback is the single window which was placed far too low, and off-center on the wall. Just one of many design challenges with this house.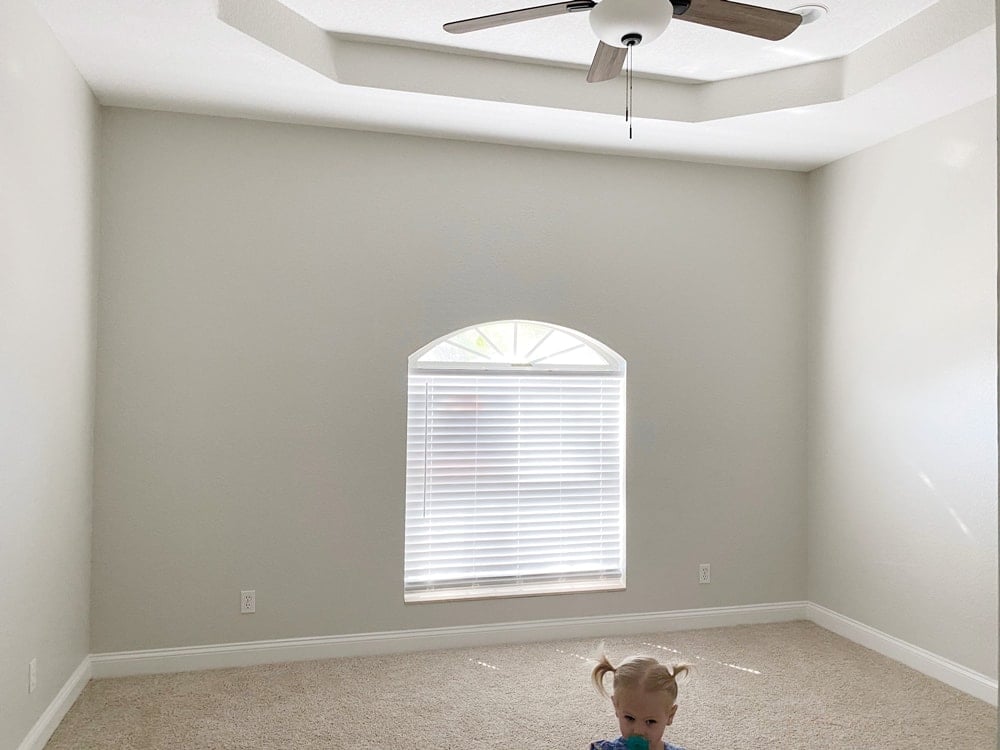 The octagonal tray ceiling (repeated in three of the bedrooms) was another head-scratcher. I didn't love it, but I didn't know the best way to address it.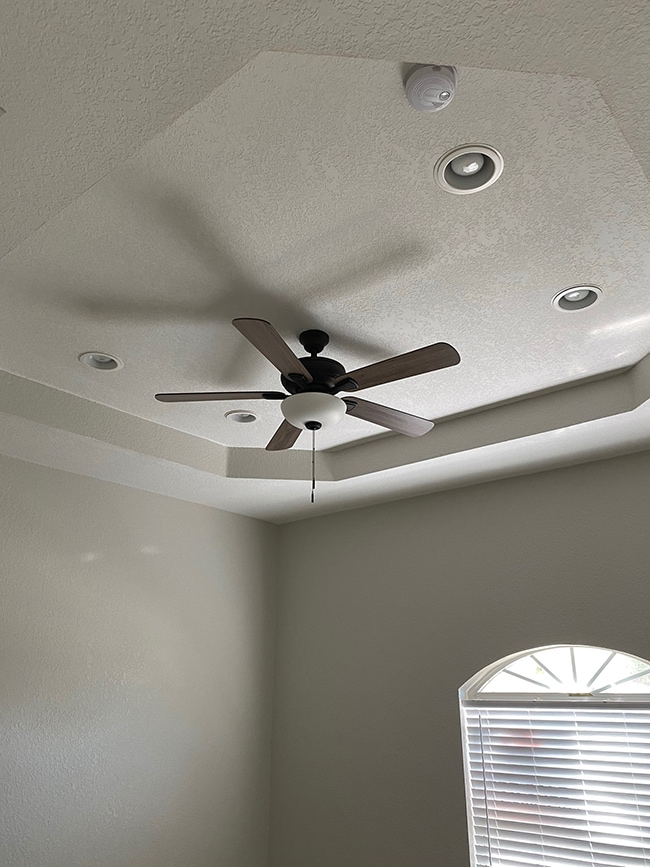 Over the past month, I finally sat down and came up with a design plan, while Lucas got started on the renovation. I came across a photo from Love Nida's Instagram and immediately fell in love: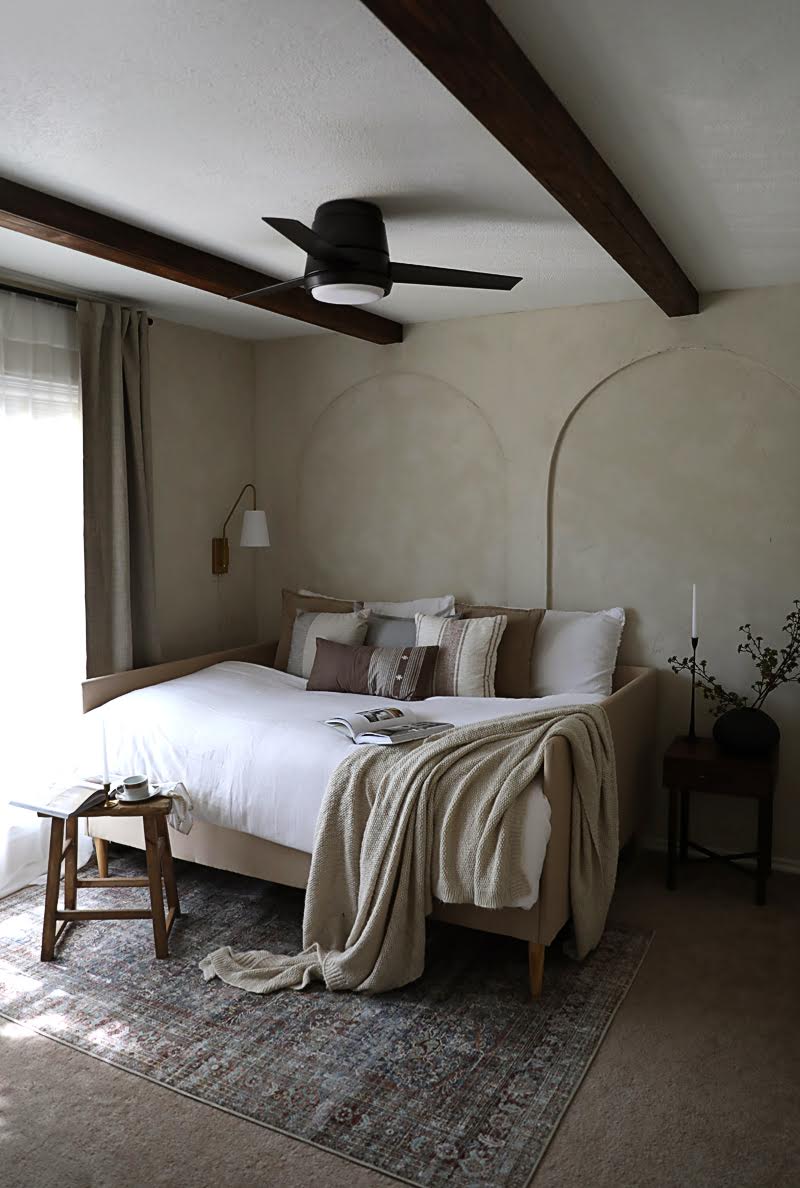 Those arches, the lime wash walls, the beams, the neutral textiles—this was the vibe.
Here's the mood board I put together (click on the photo for links to each product!)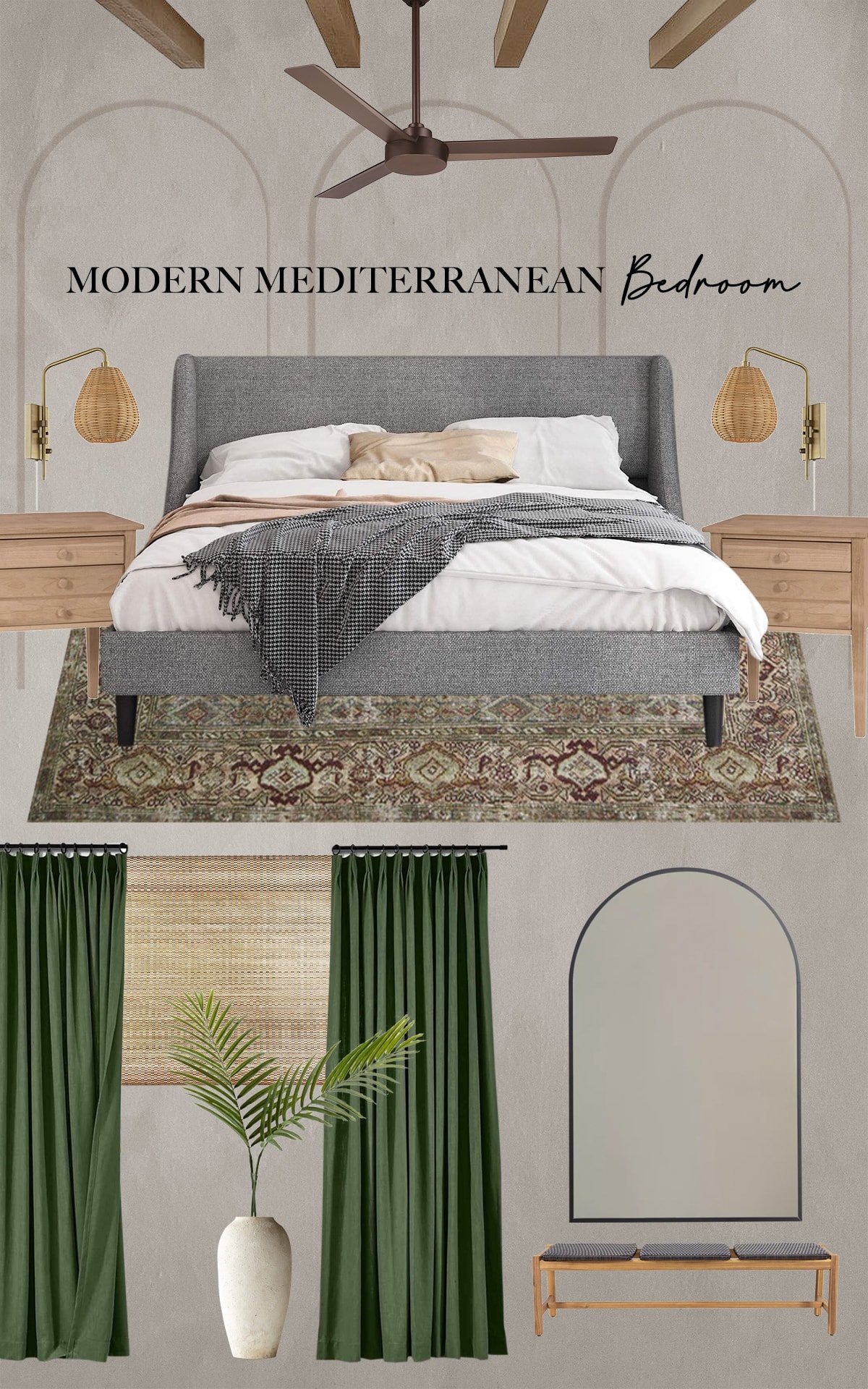 As with every makeover, the goal is to create a high-end look on a budget. This meant many hours/weeks sourcing products at the best price point, and researching DIY techniques and tutorials.
Product List
Here's what I've purchased (or plan to purchase):
DIY Project List
We're trying a couple new DIYs that I'm especially excited about!
DIY Wall Arches
Skim coating + lime wash walls
Plank closet/bedroom doors (same technique we used here)
DIY box ceiling beams
I plan to share a dedicated tutorial for the DIY wall arches, lime wash and box beams—so stay tuned! Our goal is to have this room 100% finished by mid-December. Lucas has made some great progress already… want to see a sneak peak??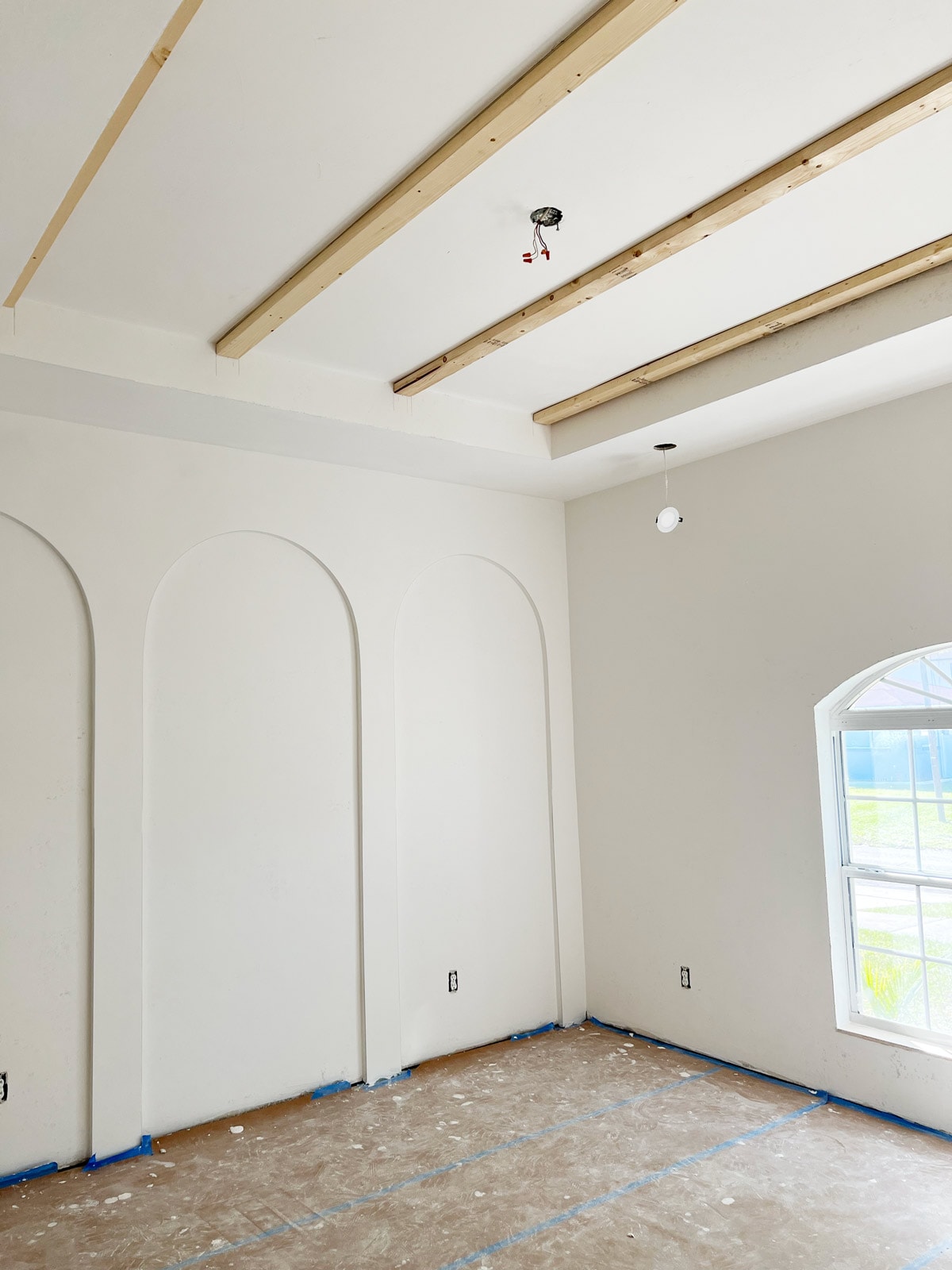 The wall arches and skim coating are done—now we're waiting on a special primer before we can begin lime washing next week. In next week's post, I'll recap all of the details on how to create those wall arches, so keep an eye out. I'll also start sharing the entire process in my Instagram stories this weekend, so make sure you're following me there!
Tell me, what's your favorite part?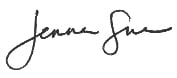 Like this post? Check out more from the Hacienda Hideaway: