After months of designing, planning and renovating, the first bedroom in the Hacienda Hideaway is complete! Welcome to our Modern Mediterranean guest room…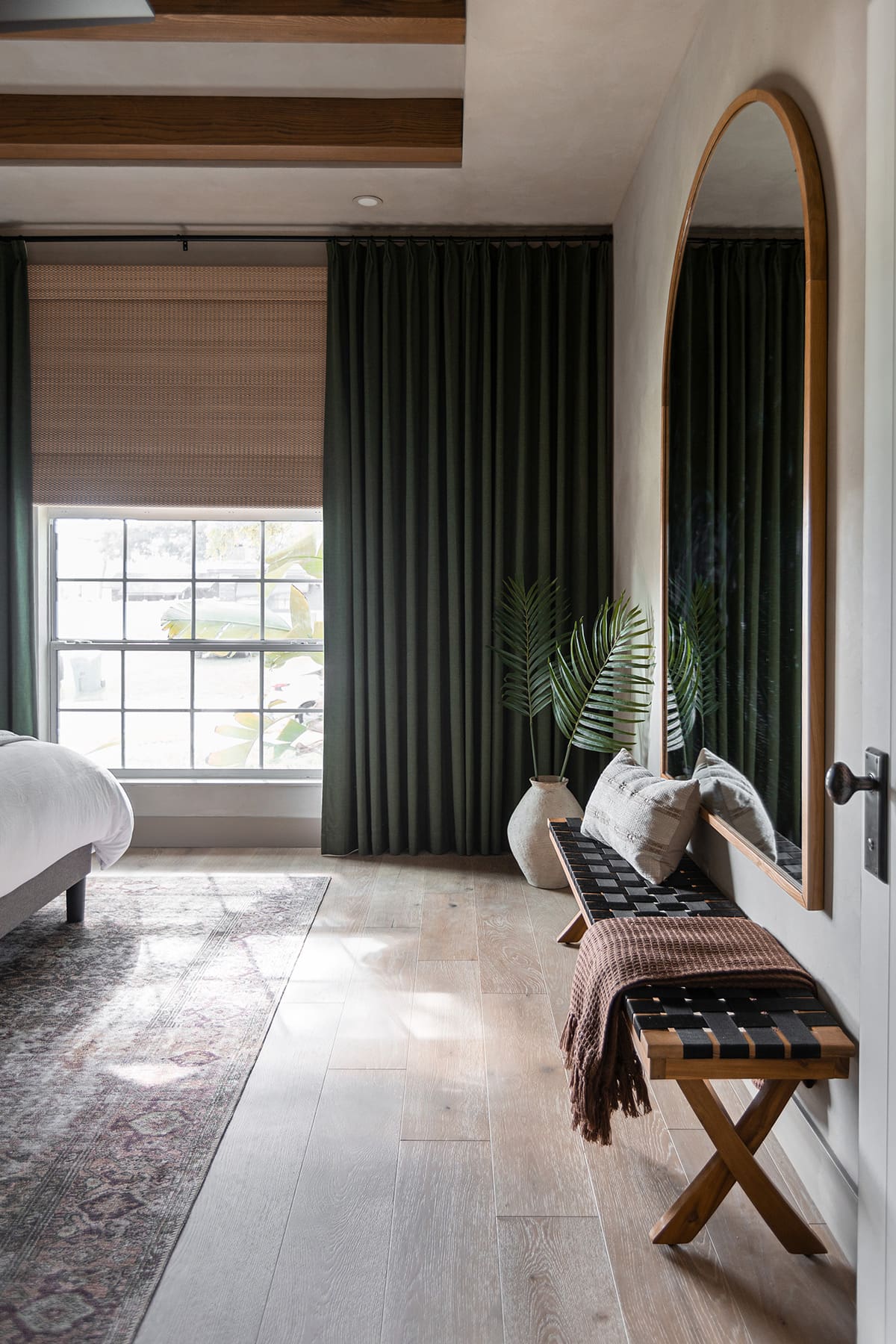 If you missed any of the updates, you can get caught up below:
Renovation Recap
Before
Let's rewind to how the room began…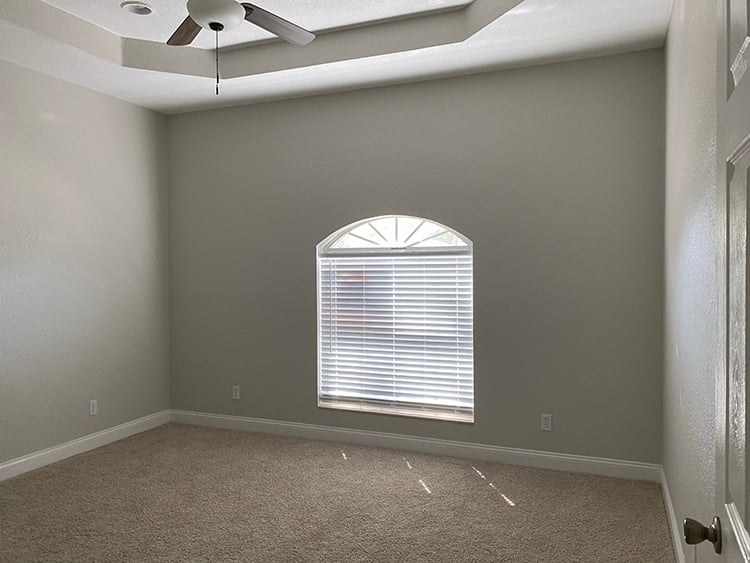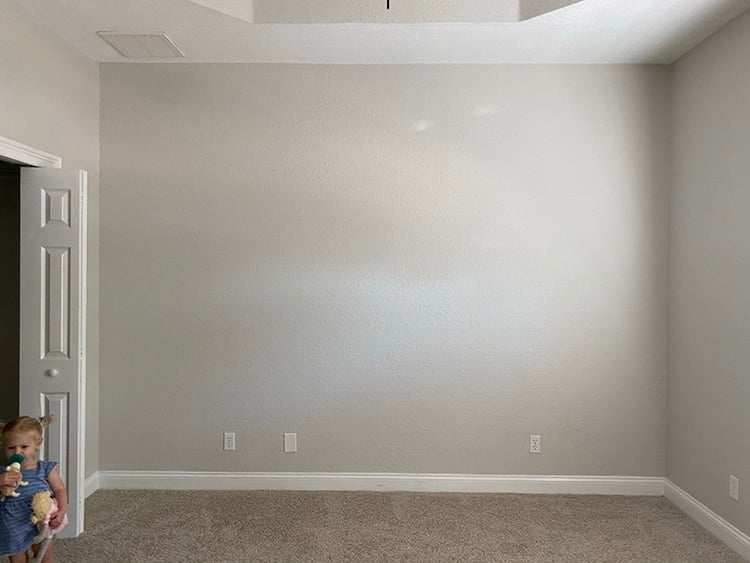 The carpet was replaced with wood flooring throughout the house a year ago, and the room sat untouched since then. The first step: build arches for the headboard wall, skim coat the walls and square off the octagonal tray ceiling: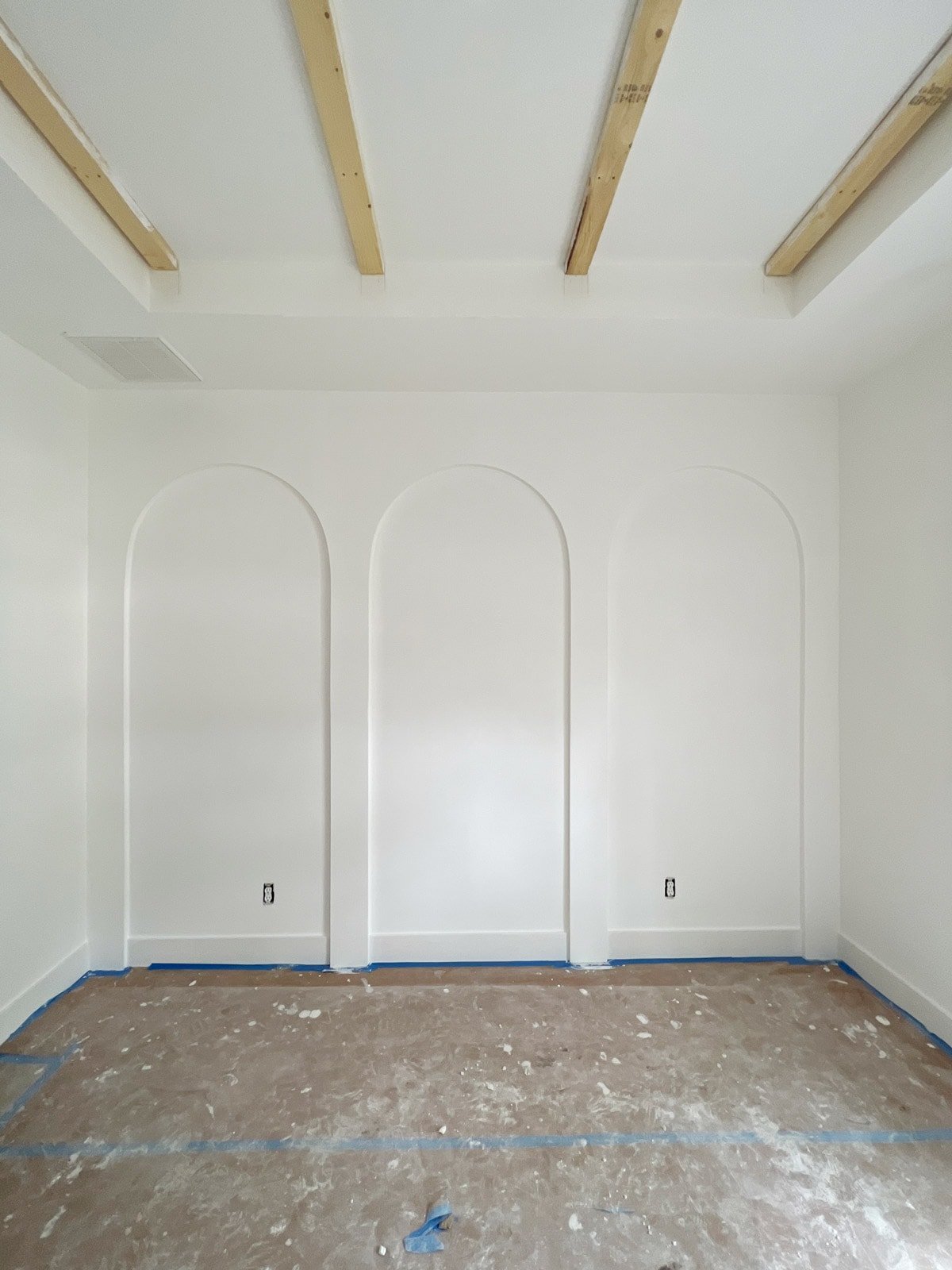 Next up: lime wash the entire room: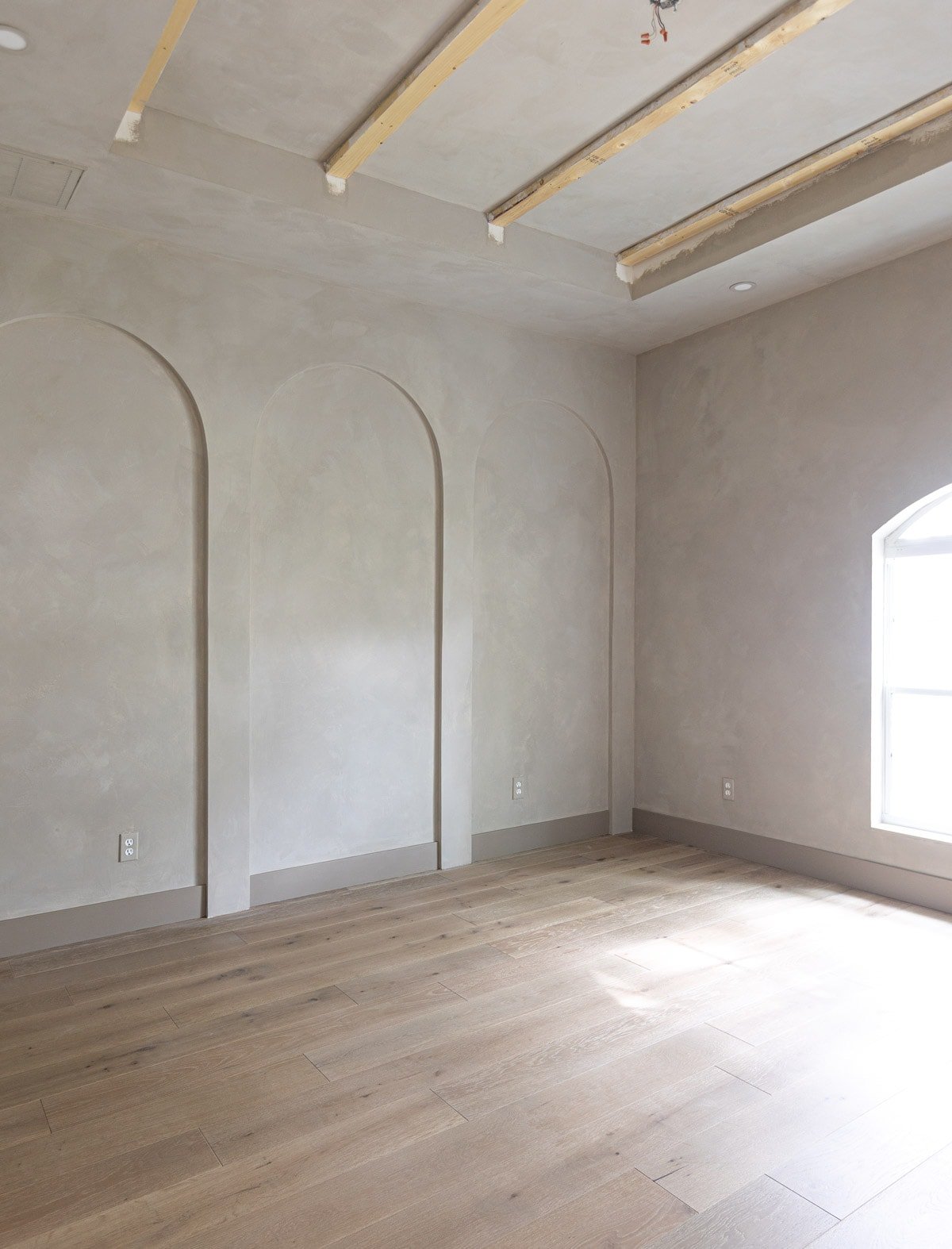 The last DIY was building box beams: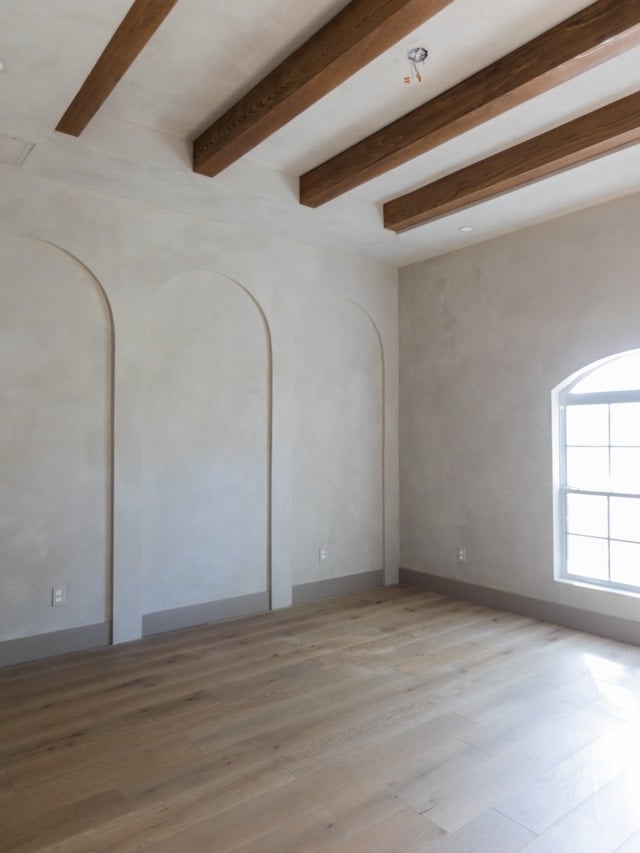 After
In the last week we've pulled the room together with furnishings and décor, which has really brought it to life! Come on in and get cozy…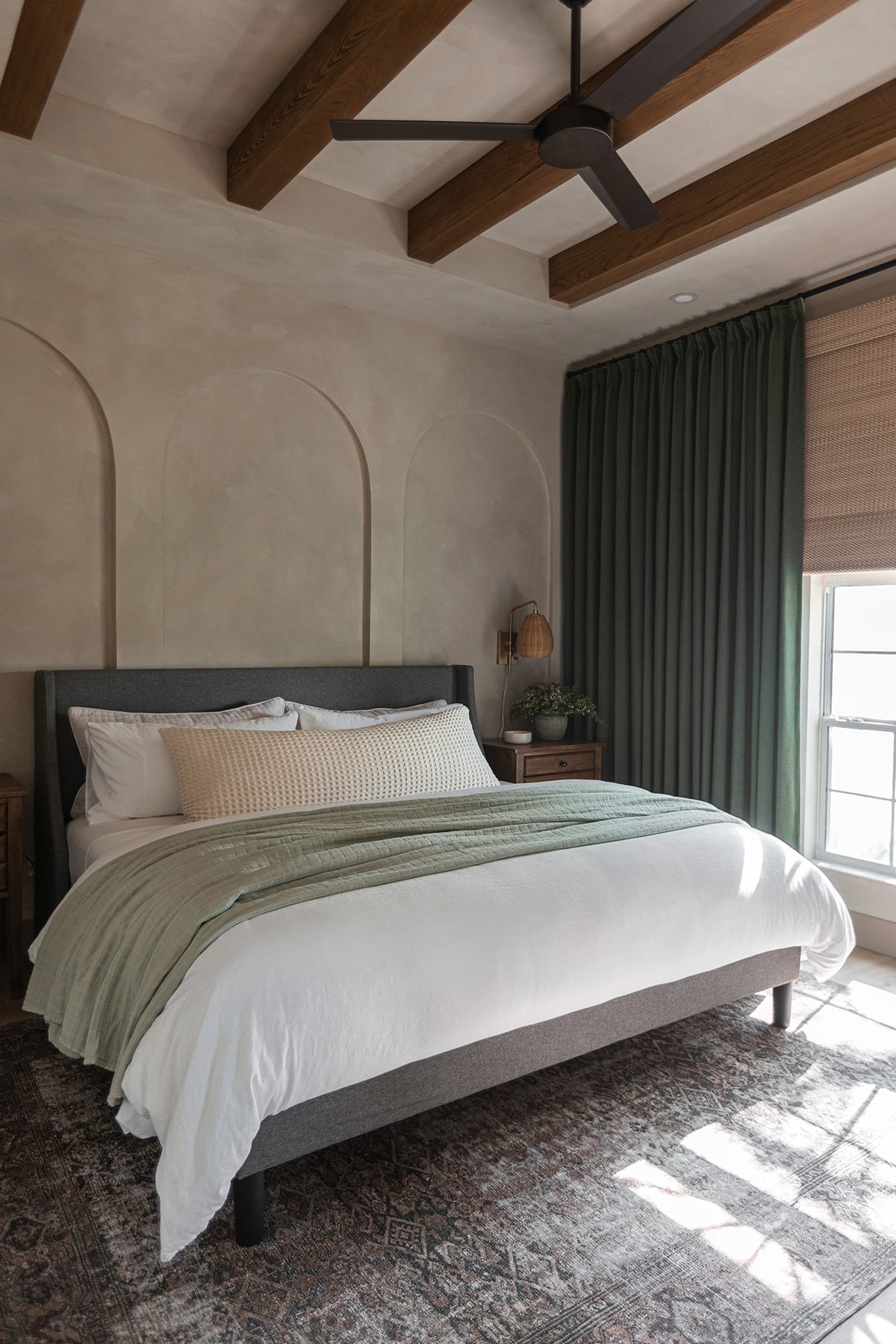 Usually my photos can capture the feeling of a space pretty well, but this is one instance where they don't do it justice. The energy in this room is quite special, and I'm excited for our future guests to experience it in person!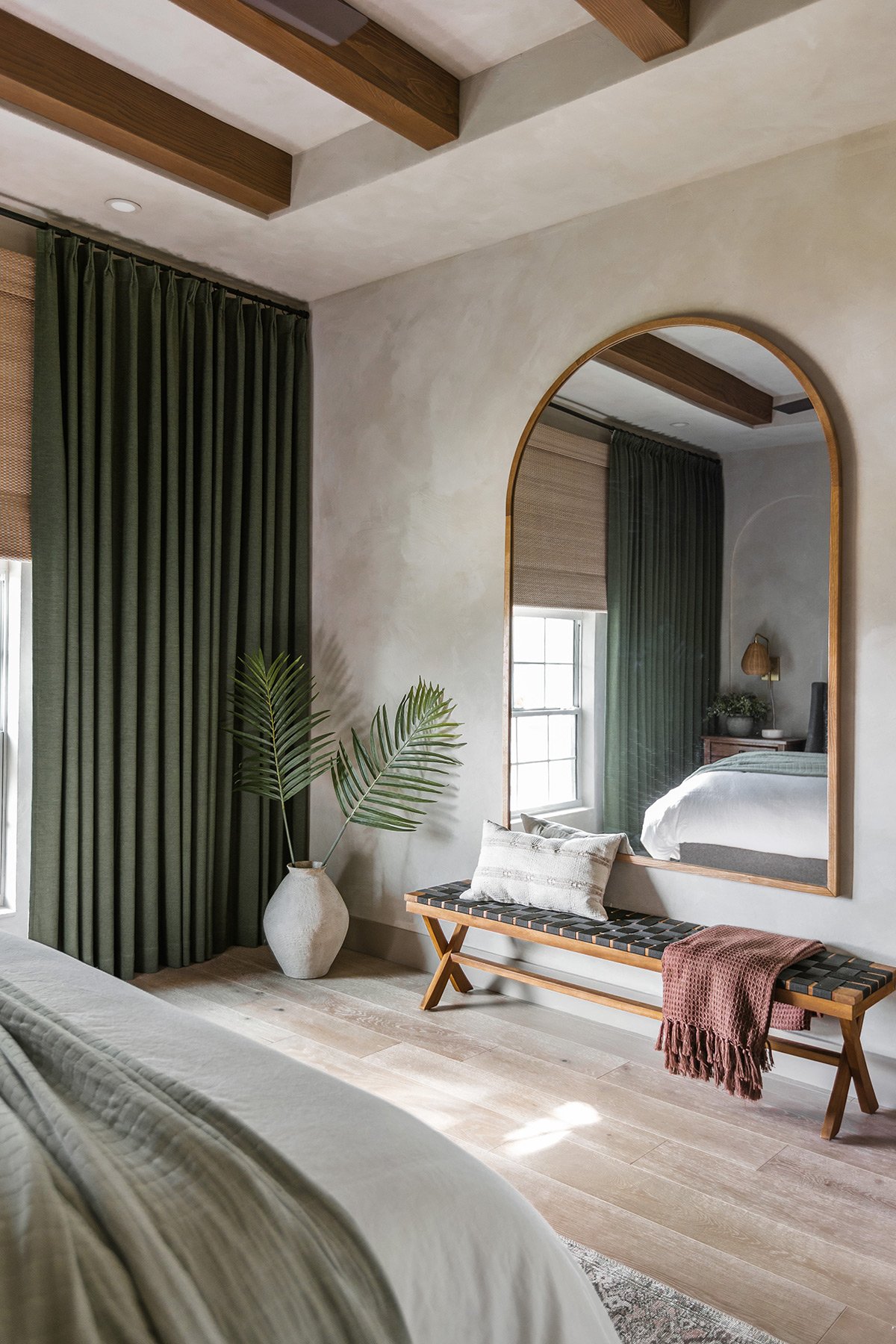 It's really quite amazing the difference window treatments can make. You'd never know there was an awkward off center/too low/small window along that wall…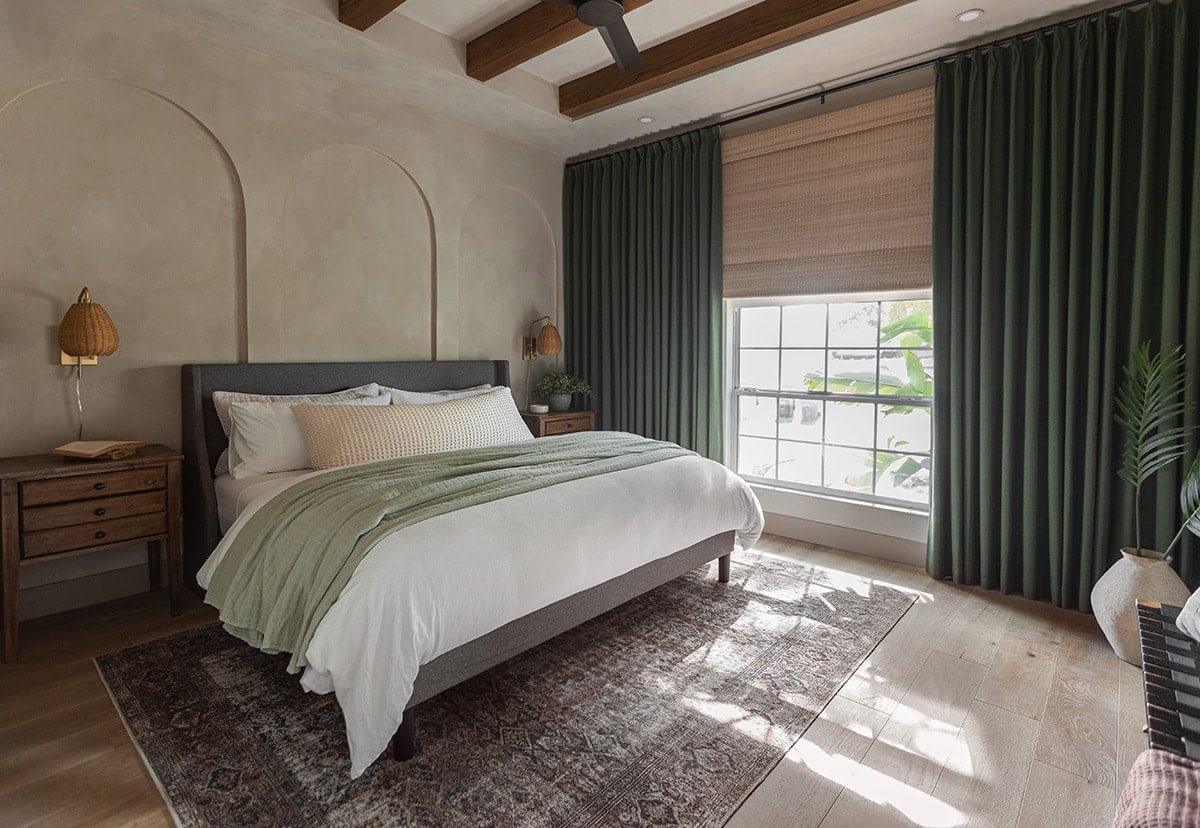 The 9'4″ ceilings are tall already, but those beams really take it to the next level. The room feels much more spacious than its 12'x13′ footprint!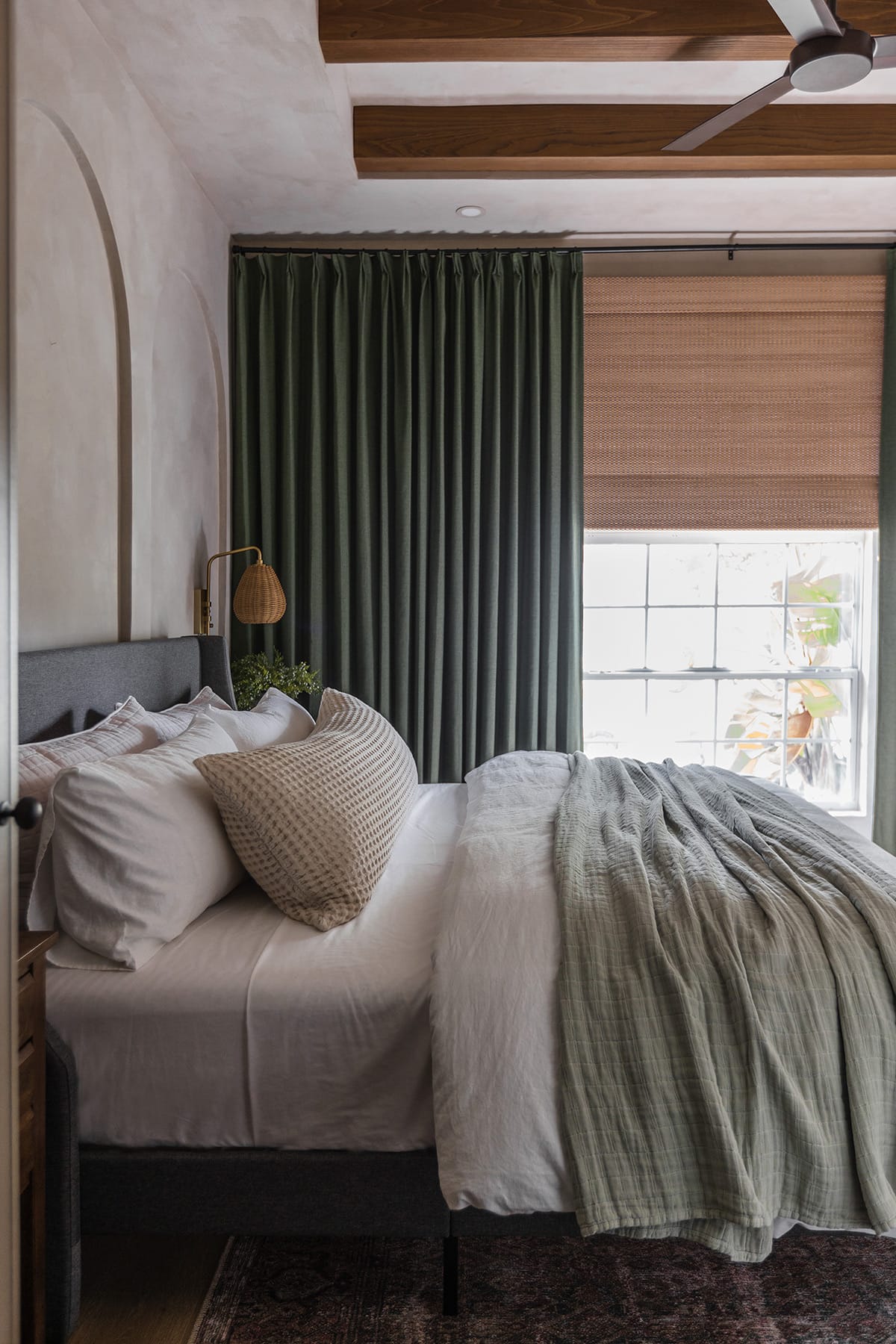 I was a little worried a king size bed would be too large for the space, but there's plenty of room to walk on each side. We kept the builder grade bi-fold closet doors and gave them a makeover with our simple DIY plank door upgrade.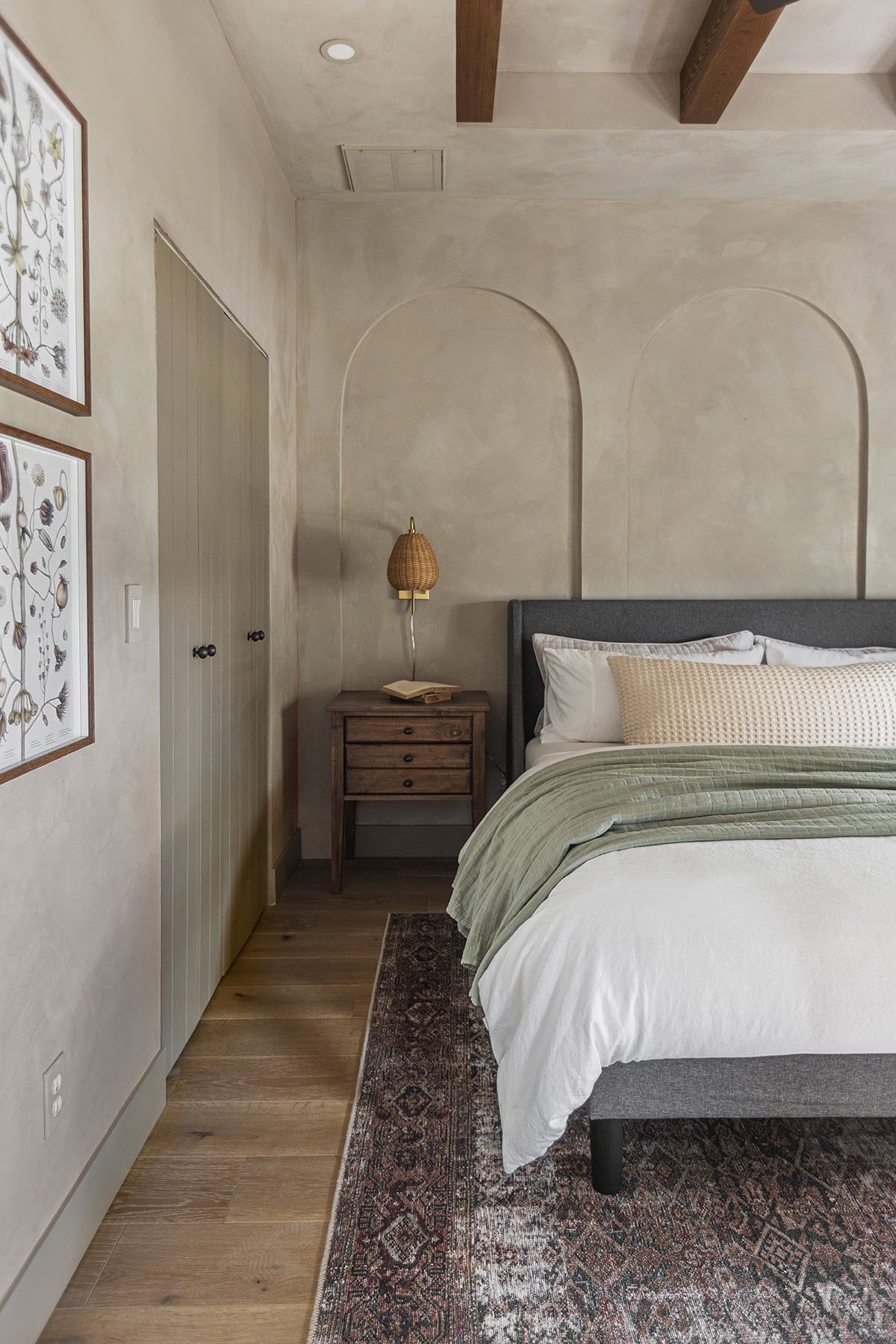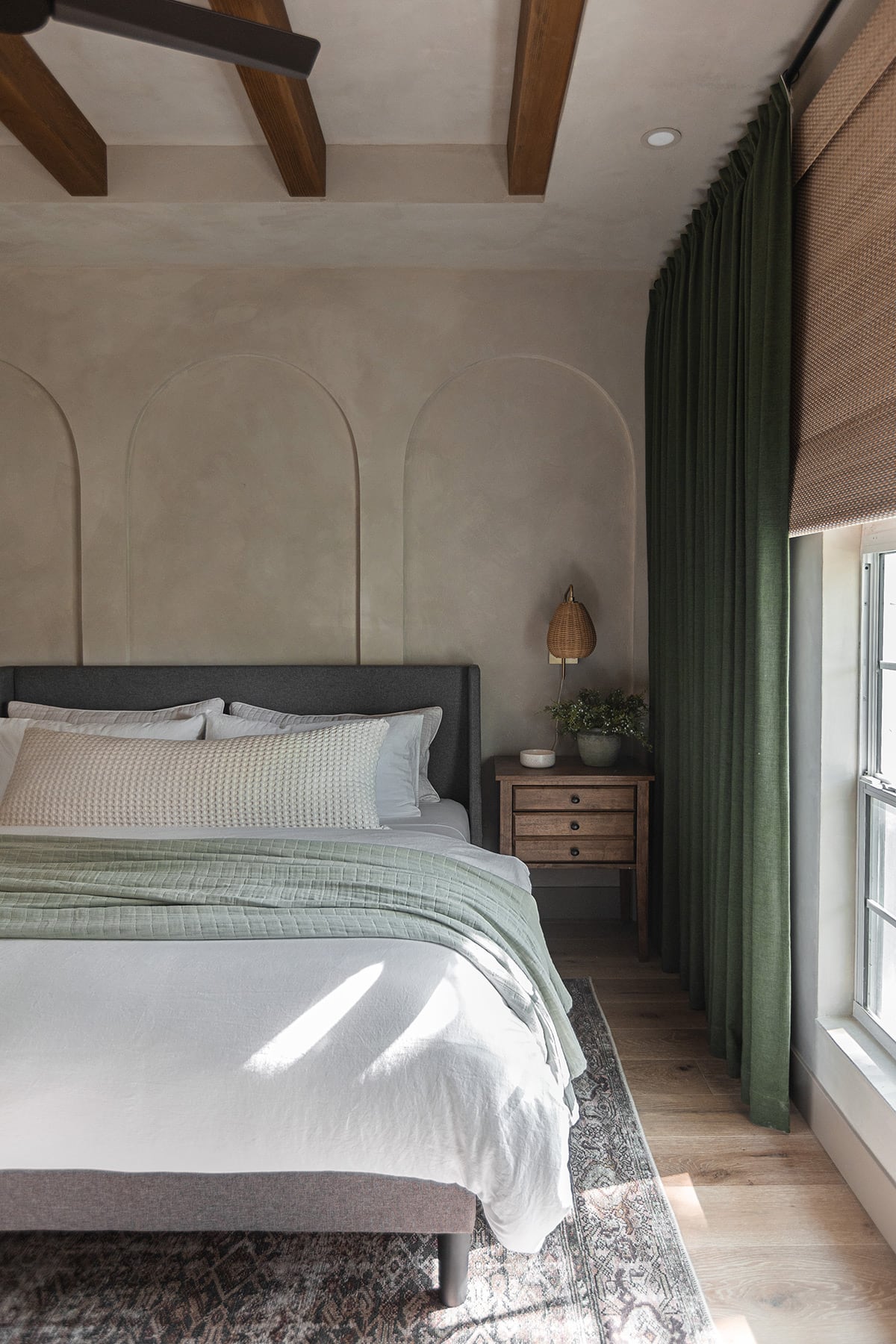 The extra large arched mirror also helps make the room feel more spacious, and mimics the design on the opposite arch wall.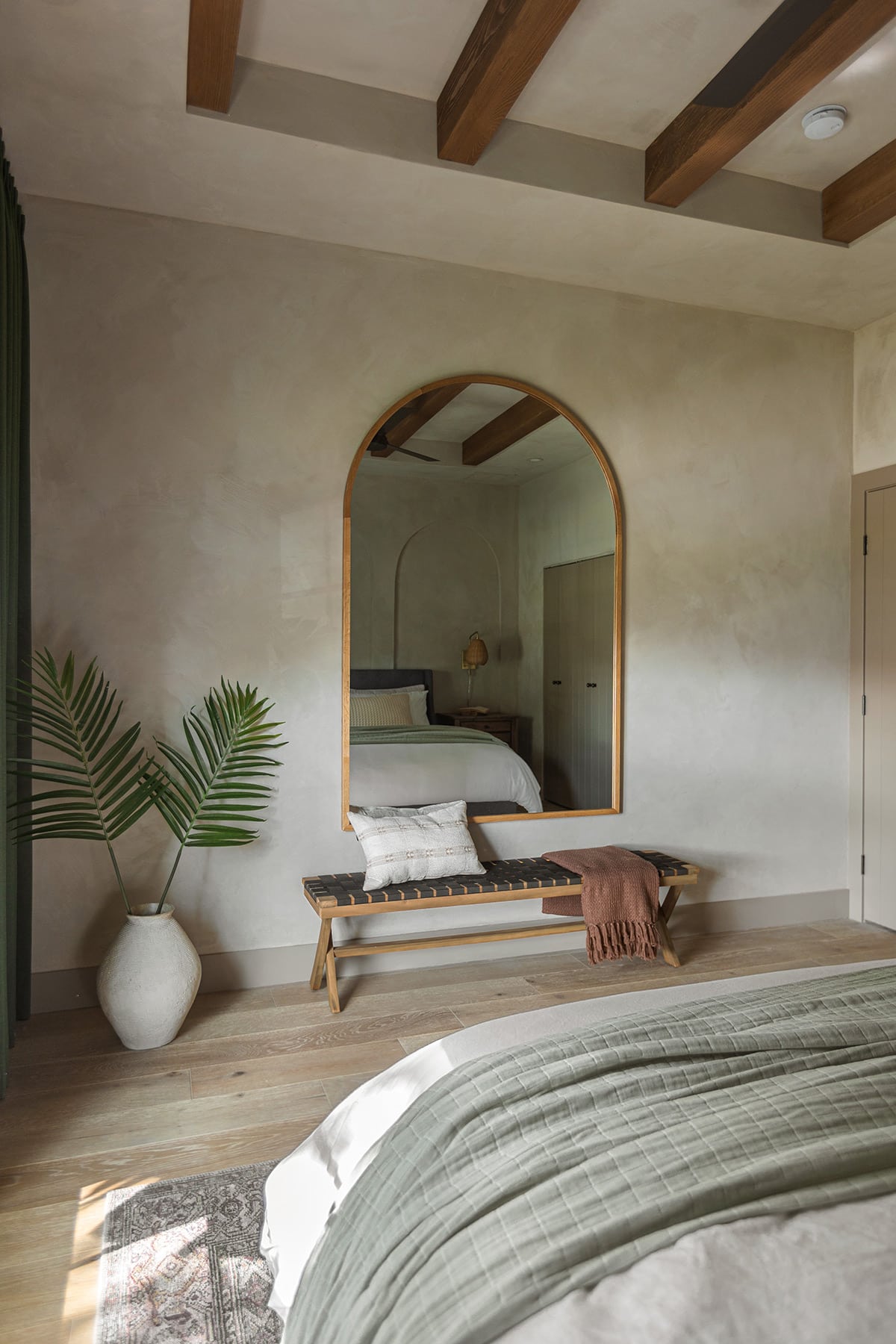 The goal was to make this room feel like a lush, Mediterranean boutique hotel. I think we achieved it!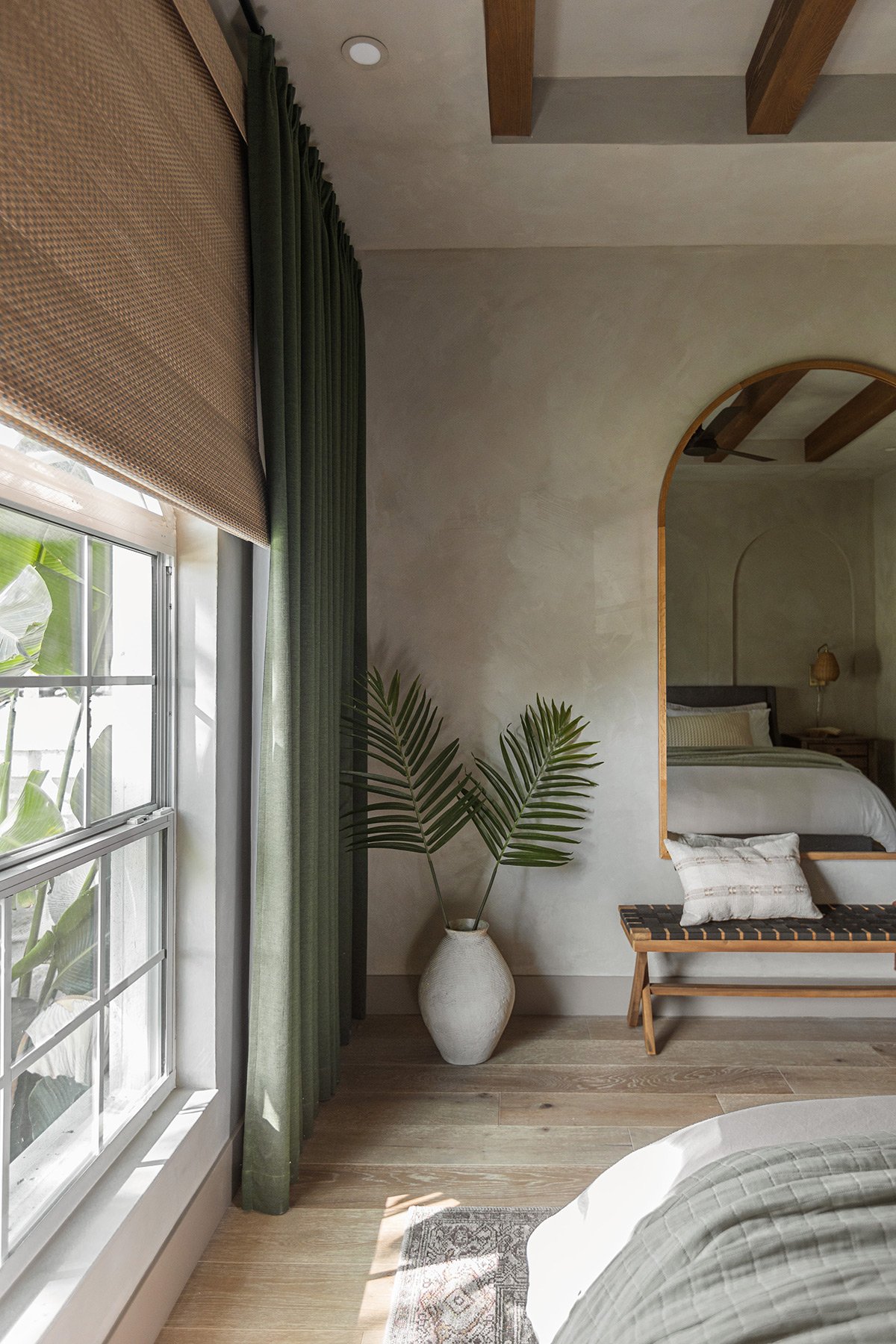 Sources
Night stands (stained special walnut)
Door/trim color: SW Moth Wing
And there's one more room checked off at the Hacienda Hideaway! This will be the last renovation update until January, and I've got a ton of progress waiting to share with you in the new year. Back in a couple days for my last post of the year!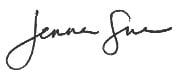 Like this reveal? Check out more from the Hacienda Hideaway: