It's Day 2 and Room 2 of the Bedroom Reveal Week! Yesterday you witnessed the transformation of Bedroom #1, and today we're shifting gears with something quite a bit smaller, but with a unique personality of its' own. Click to watch the Before & After transformation below: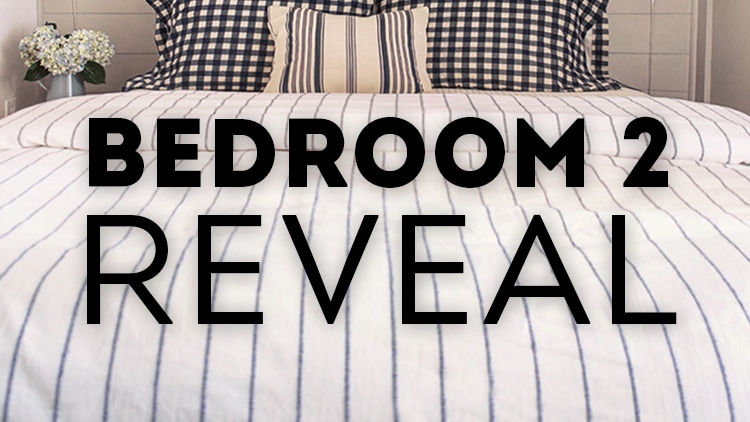 Pin
Just a few steps down the hall from the master suite was a crowded room with a quaint little nook: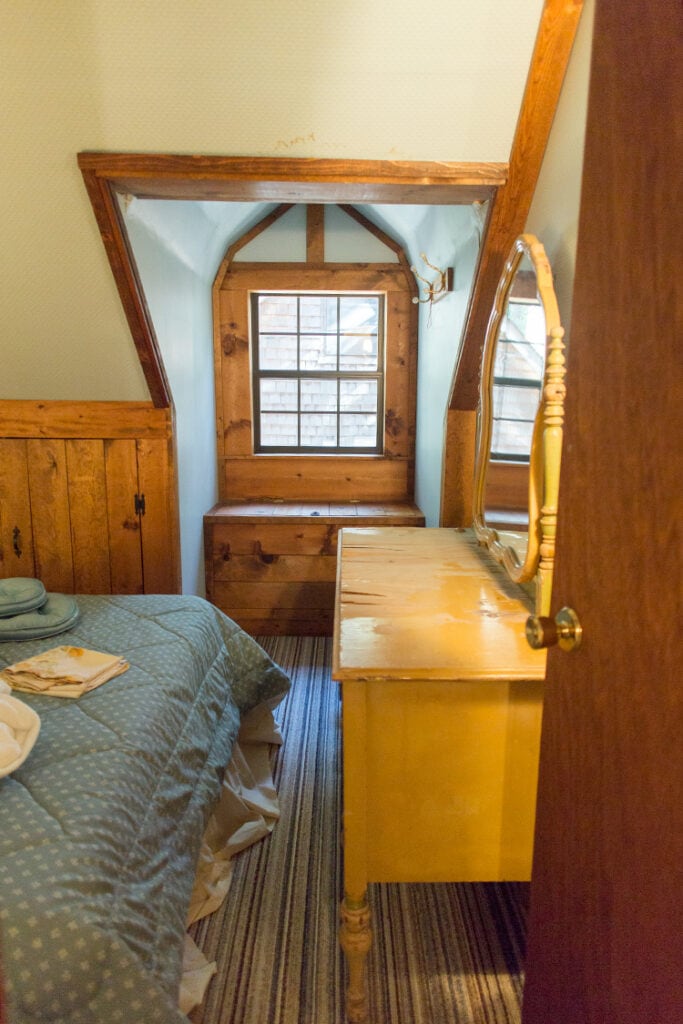 Pin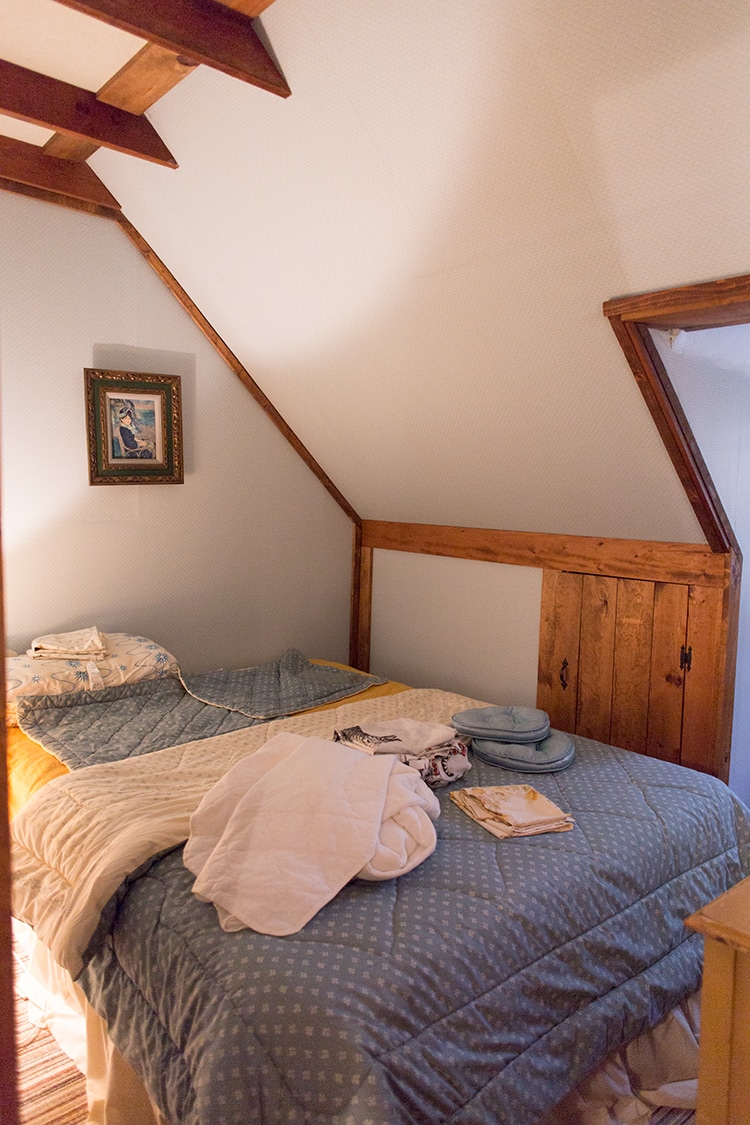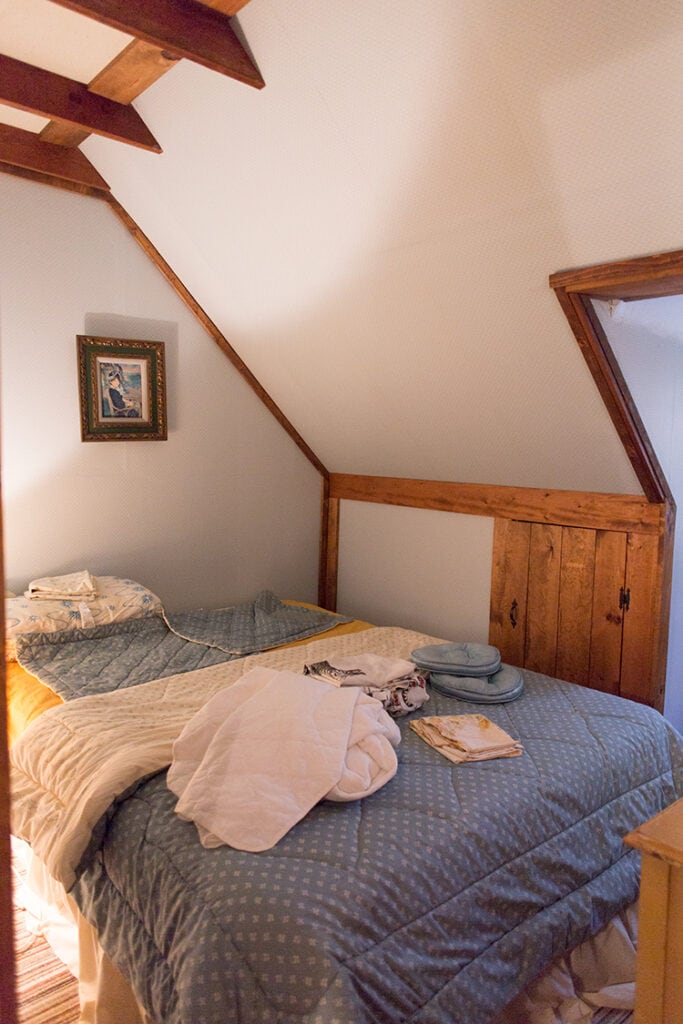 Pin
With pale blue polkda dot wallpaper and a blue comforter to match.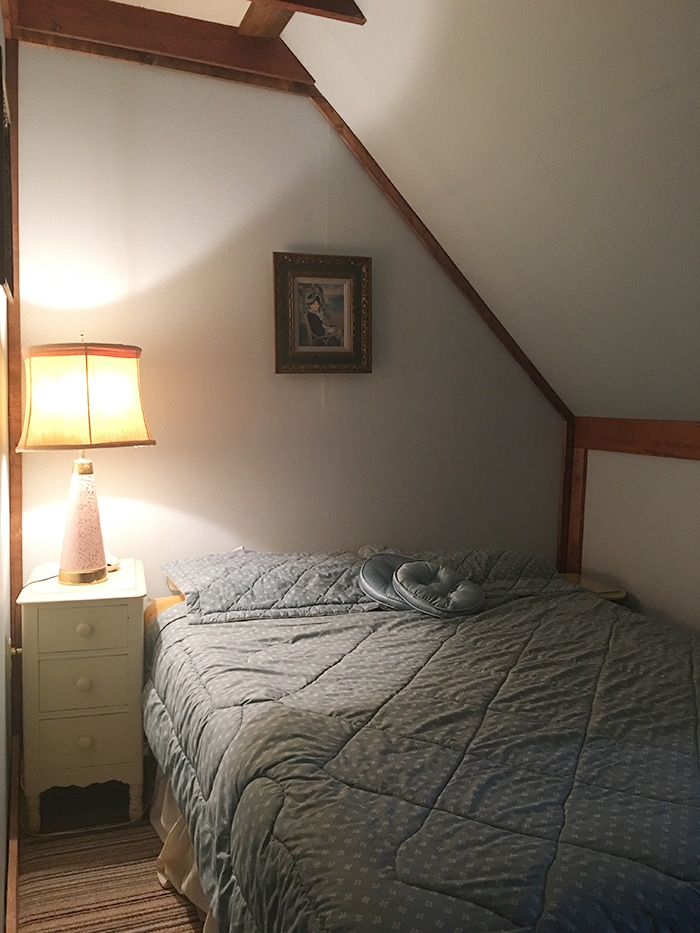 Pin
To add a little architectural interest and double as a headboard, I did a quick DIY shiplap installation with a picture ledge: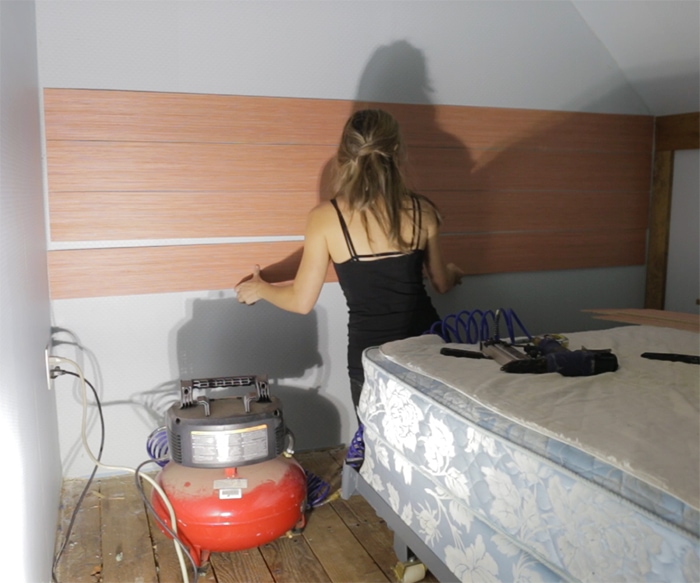 Pin
Then came paint and flooring: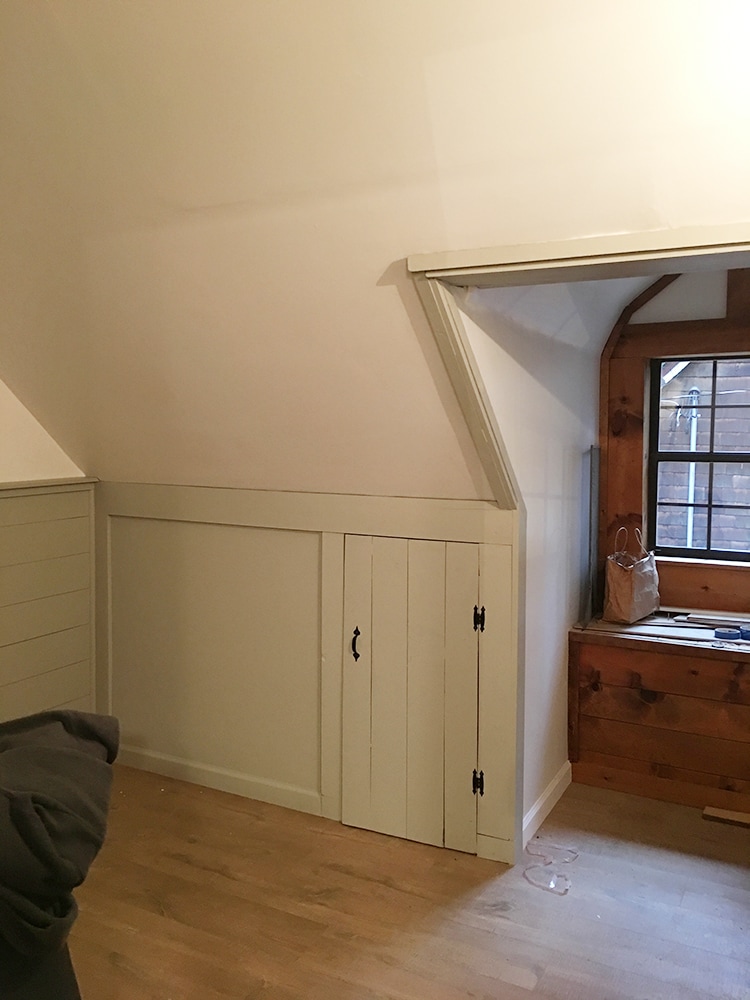 Pin
But I loved this nook so much that I left it completely original 🙂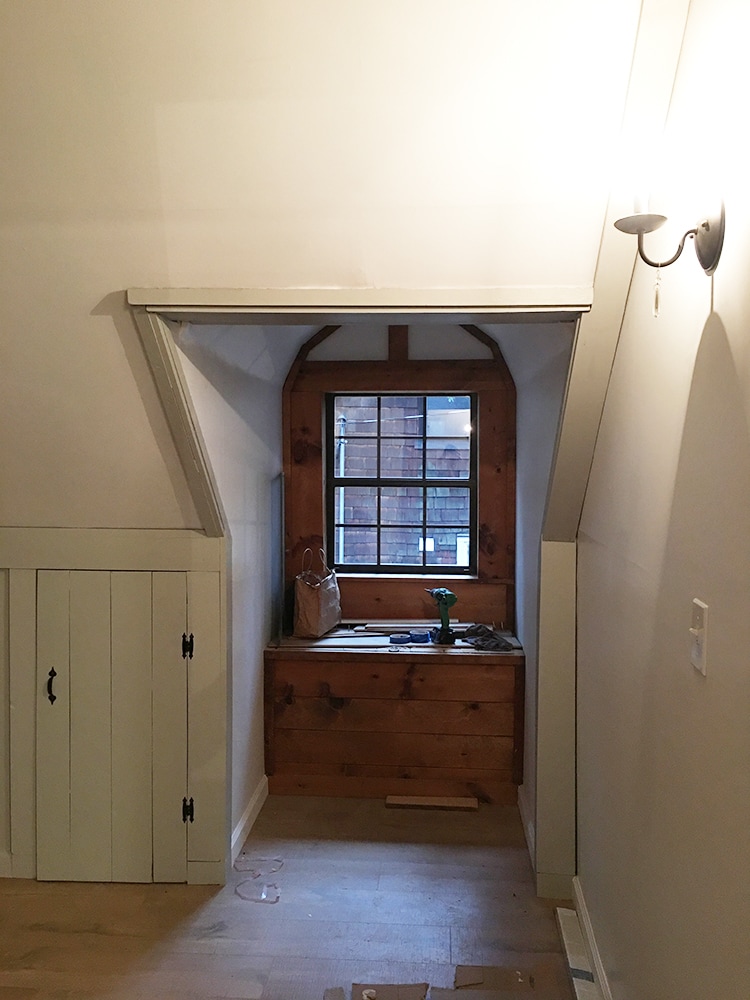 Pin
A little staging and poof! We have our new and improved Bedroom 2…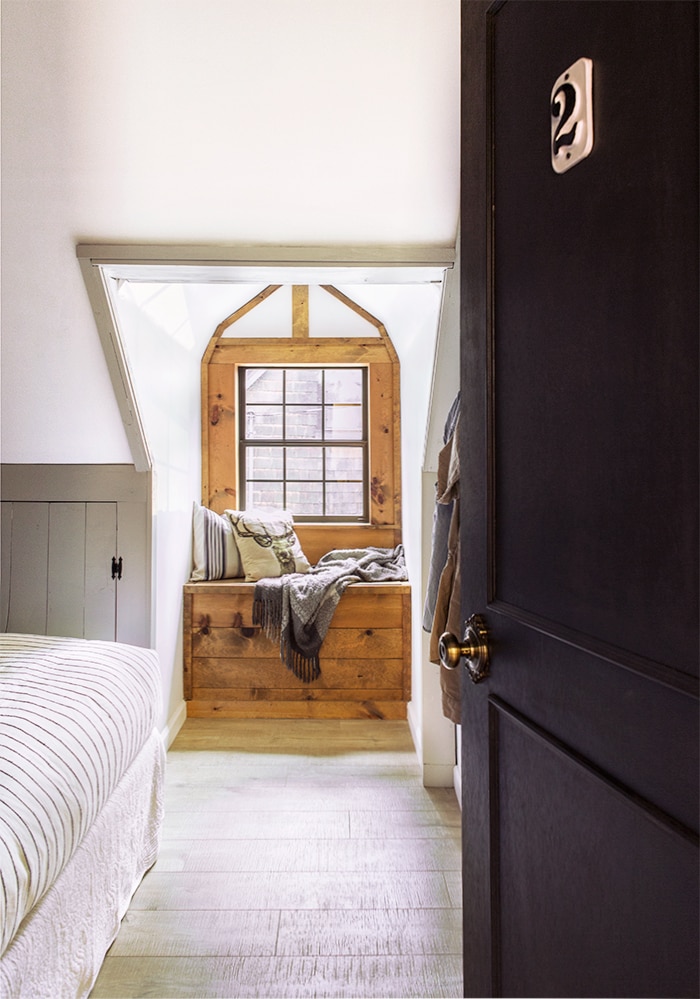 Pin
I love that the nook is the first thing you see when you walk inside.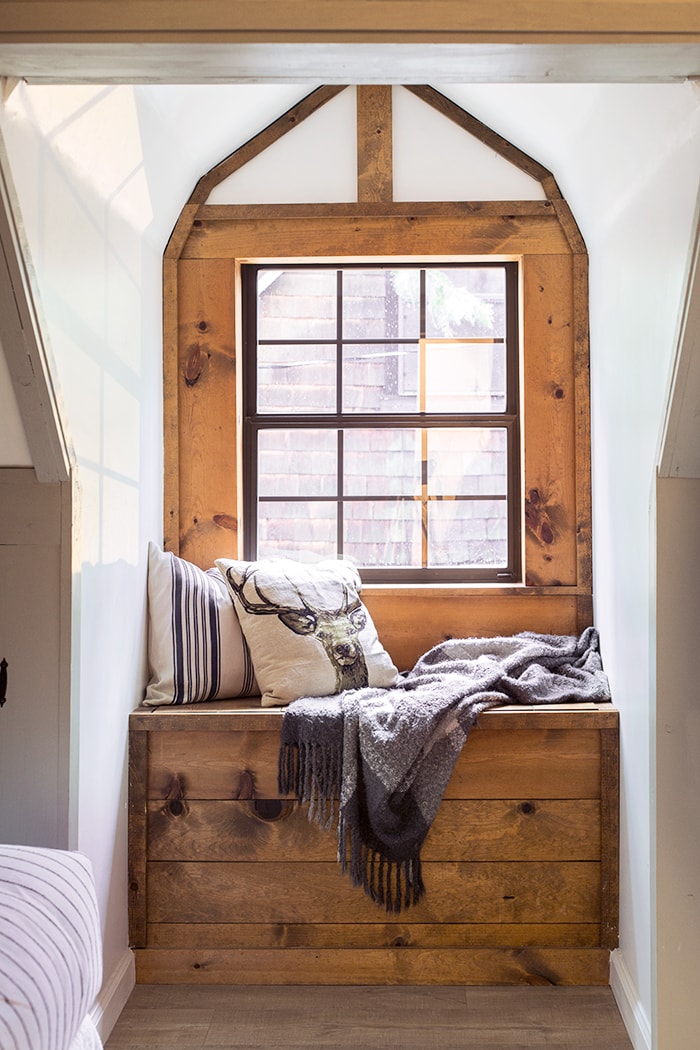 Pin
And the shiplap isn't bad either.
Pin
The navy buffalo check bedding was the first thing I bought for this room, and designed around that incorporating woodsy elements like a tree stump side table and deer pillow. I love the cabin feel it brings.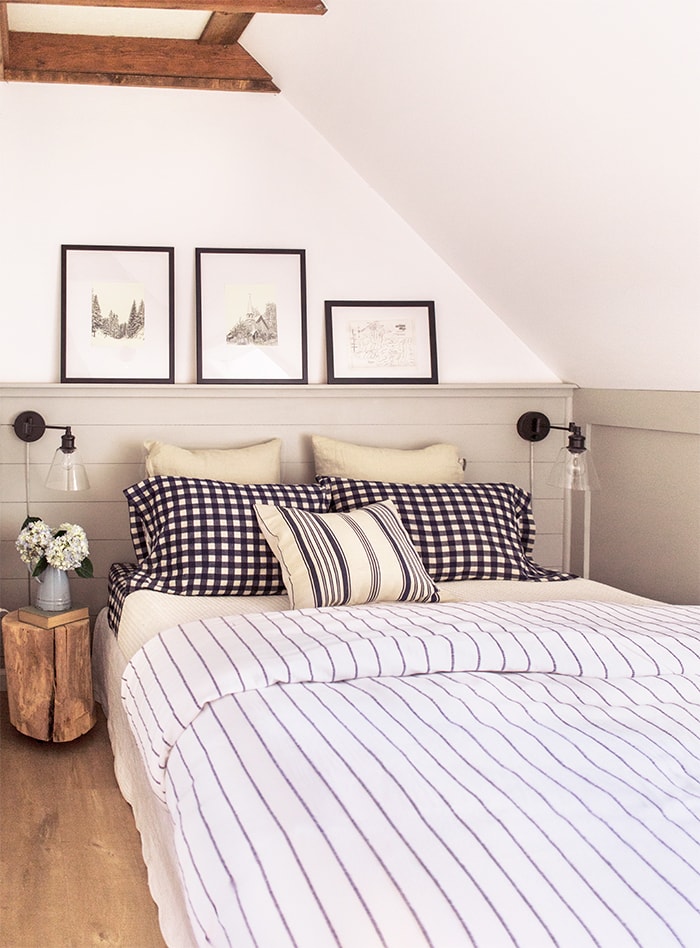 Pin
The shelf ledge was perfect for a few light pieces of art, which I made from DIY art and a map of the town found in one of the closets, placed in inexpensive Ikea frames.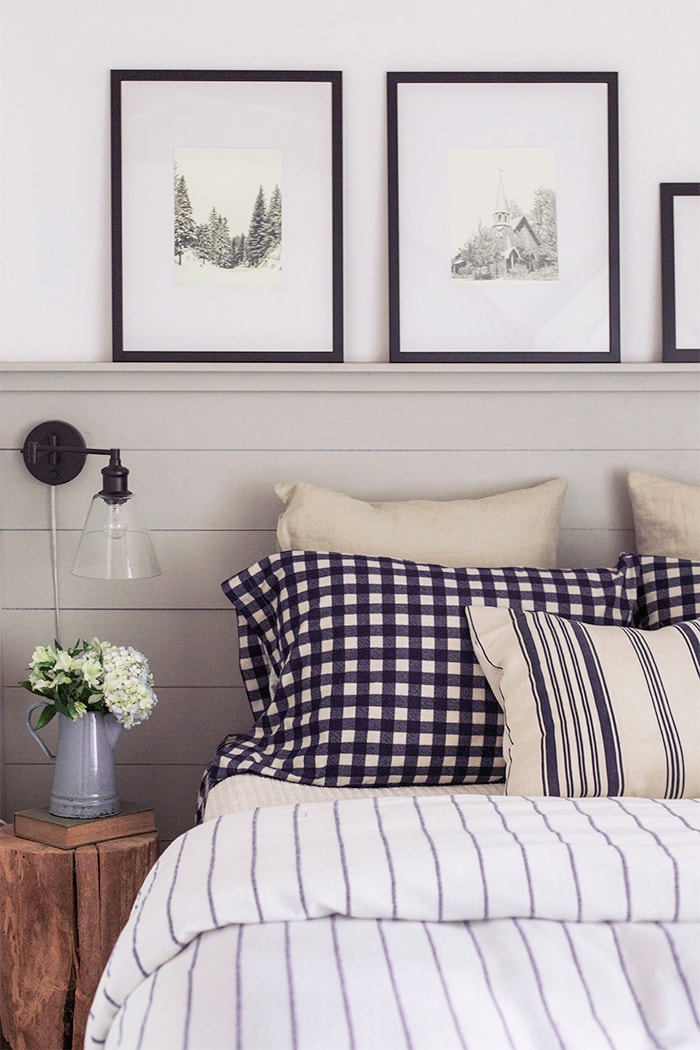 Pin
I actually had the bedding set up a bit differently, but the Country Living stylist brought in a striped pillow and switched a couple things around, so I left it that way for my shoot. Who am I to mess with the pros?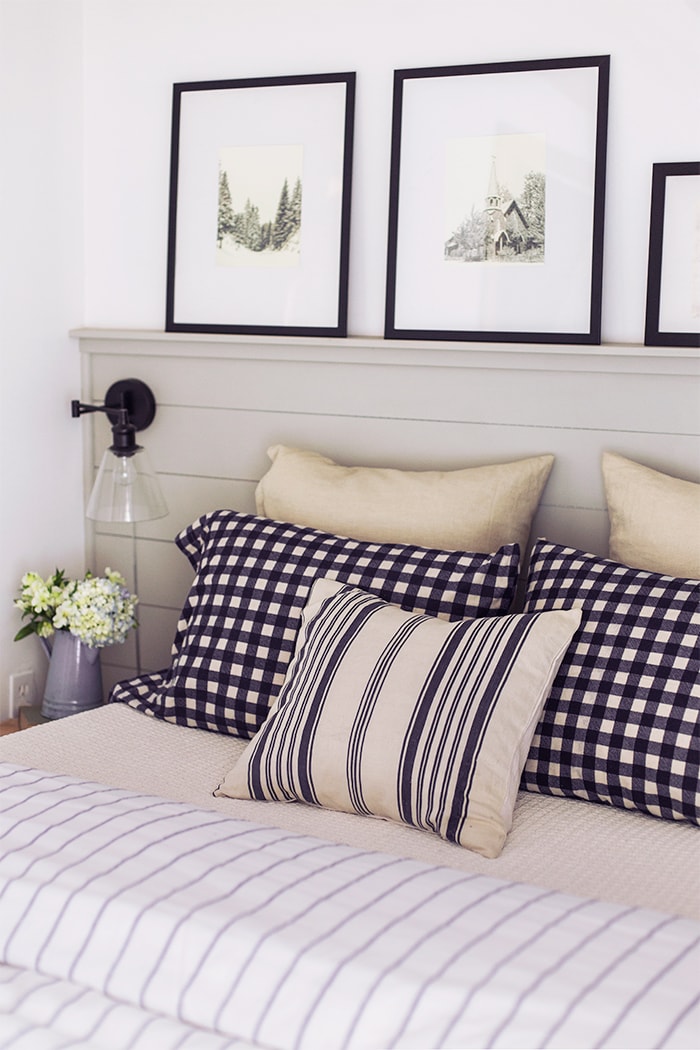 Pin
And here's a pro tip: if you don't have a duvet cover—use a sheet, blanket or bedspread to wrap around your comforter to fake the look. The stylist taught me this, and that's what we did here using an Ikea bedspread 🙂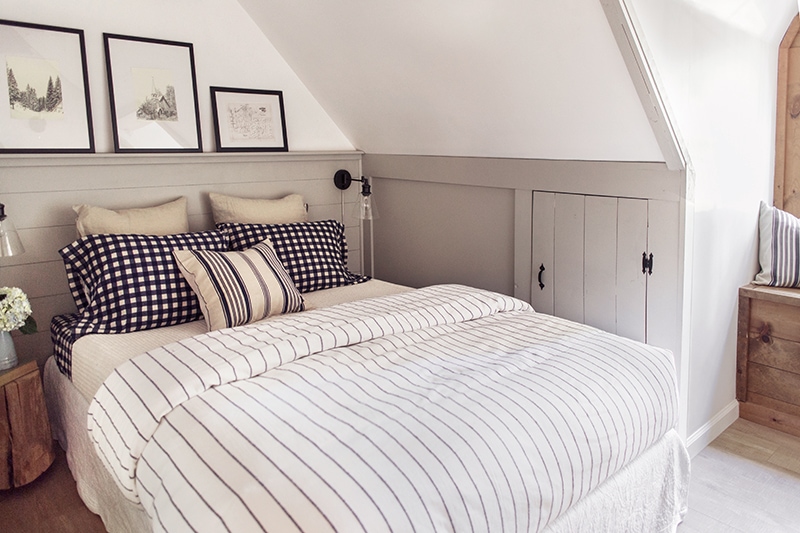 Pin
Hello, deer.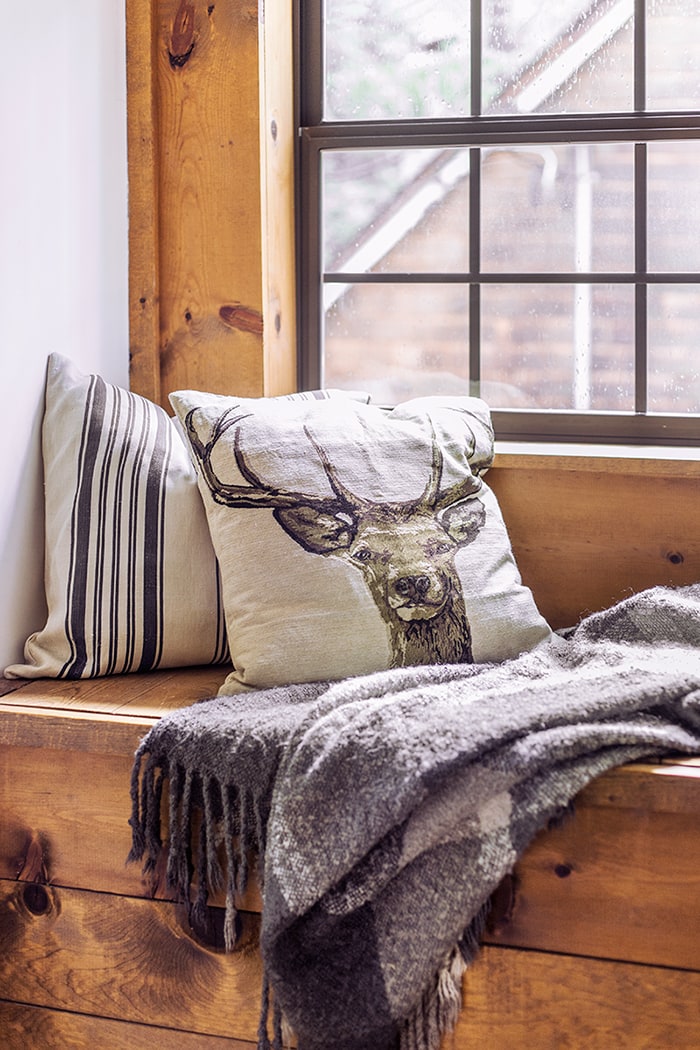 Pin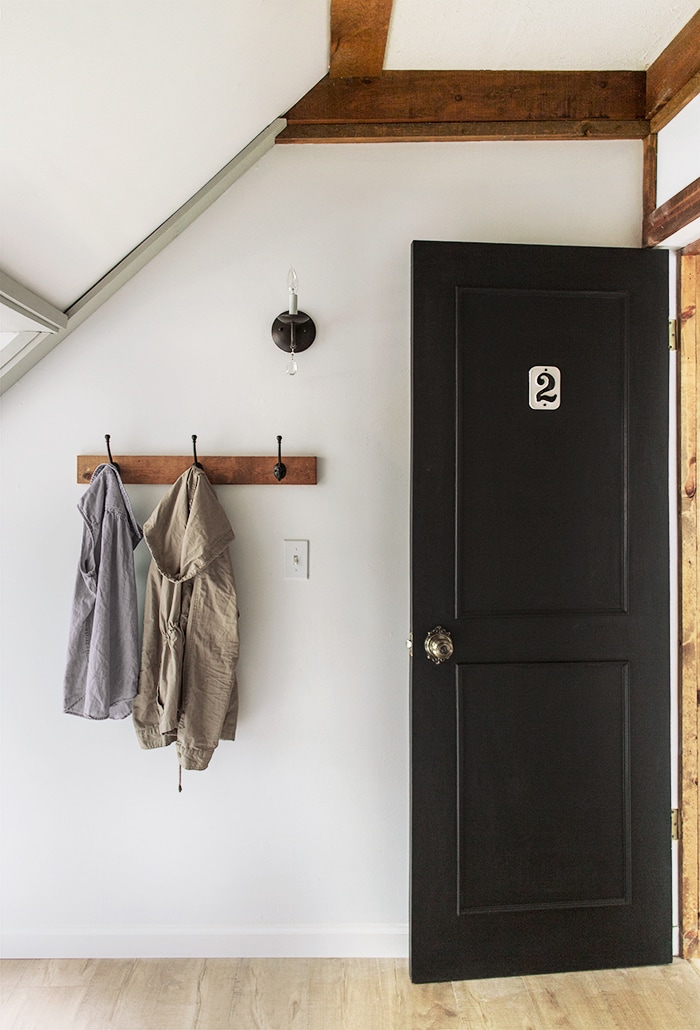 Pin
This quilted bedskirt is so lovely, I actually bought one for Bedroom #3 as well.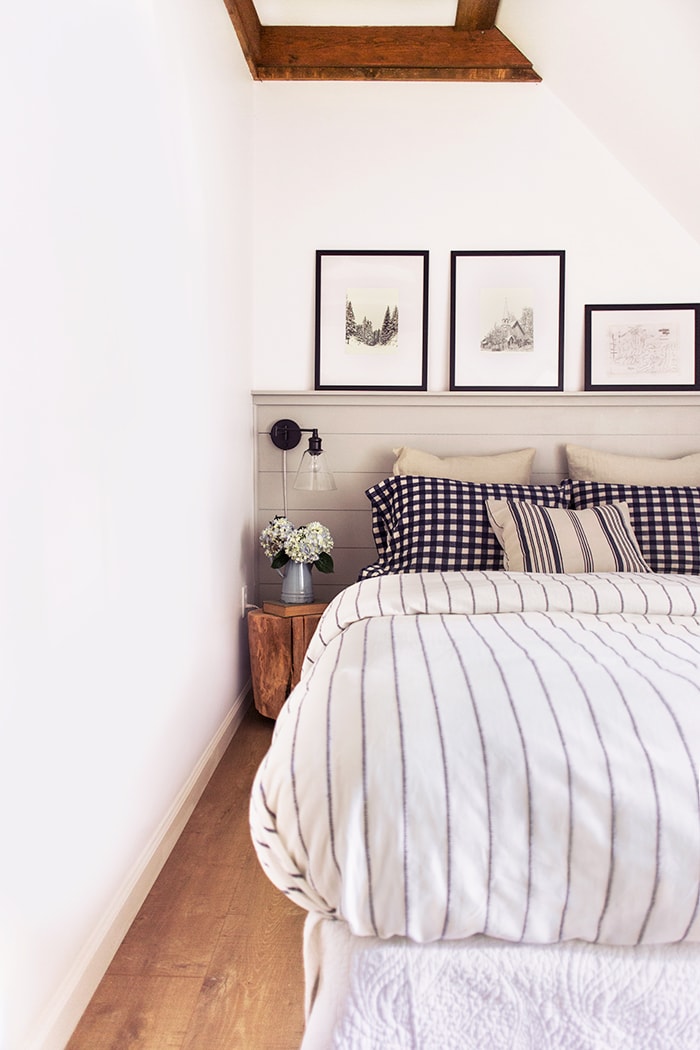 Pin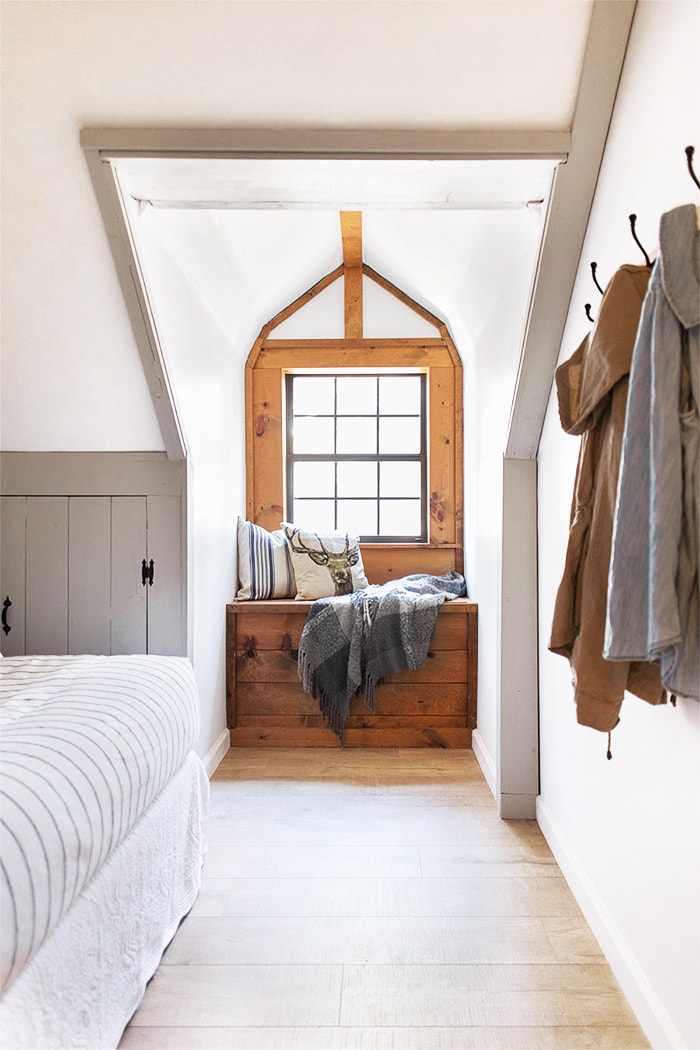 Pin
SOURCES
Wall color: Valspar's Bistro White
Gray shiplap/trim color: Valspar's Woodlawn Colonial Gray
Pergo Flooring in Scottsdale Oak – discontinued color (Similar here)
Checkered sheet set (similar here)
Striped pillows c/o Country Living
Throw blanket: already owned
Tree stump: DIY
Disclosure: Some of the products listed were provided via sponsorship—all of which I selected and fully approve of.
Tomorrow I'll be revealing the room I spent the most time on, thanks to the wall stencil. It's the first little girls room I've ever designed so I'm excited to share the results! Don't forget to watch today's Before & After video (and catch up on the entire series on my YouTube channel). See you tomorrow!