After months of dreaming, planning and building… our big girl's room reveal is finally here! Let's jump right into it.
Before
We chose one of the two bedrooms upstairs to transform into Esmé's big girl room, with the best views in the house.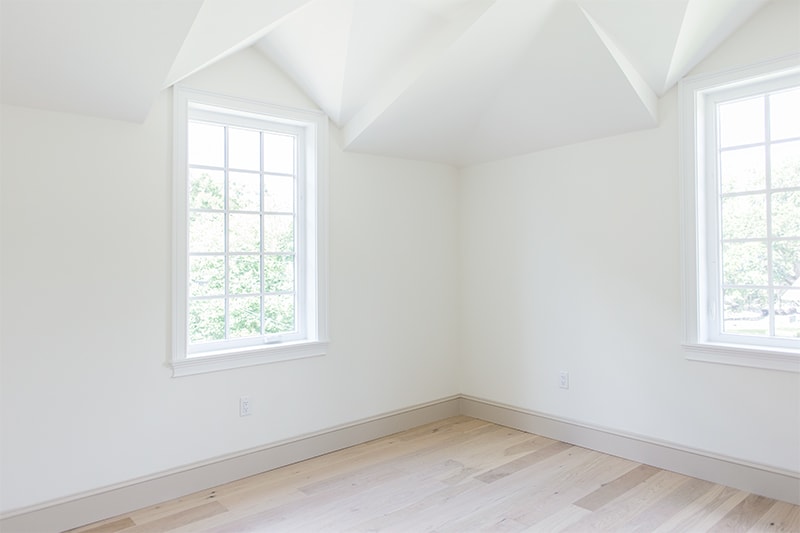 It's not a particularly large space, measuring 10'6″ x 12'3″, but it's plenty for a kids room.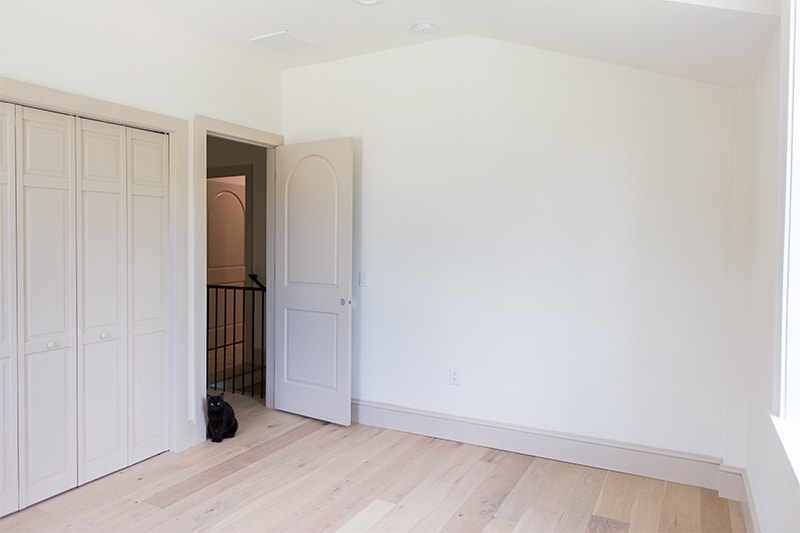 During
I shared our plans to create a 'collected cottage' inspired space with a Scandinavian-woodland feel in my Design Plans + Progress post a few months ago: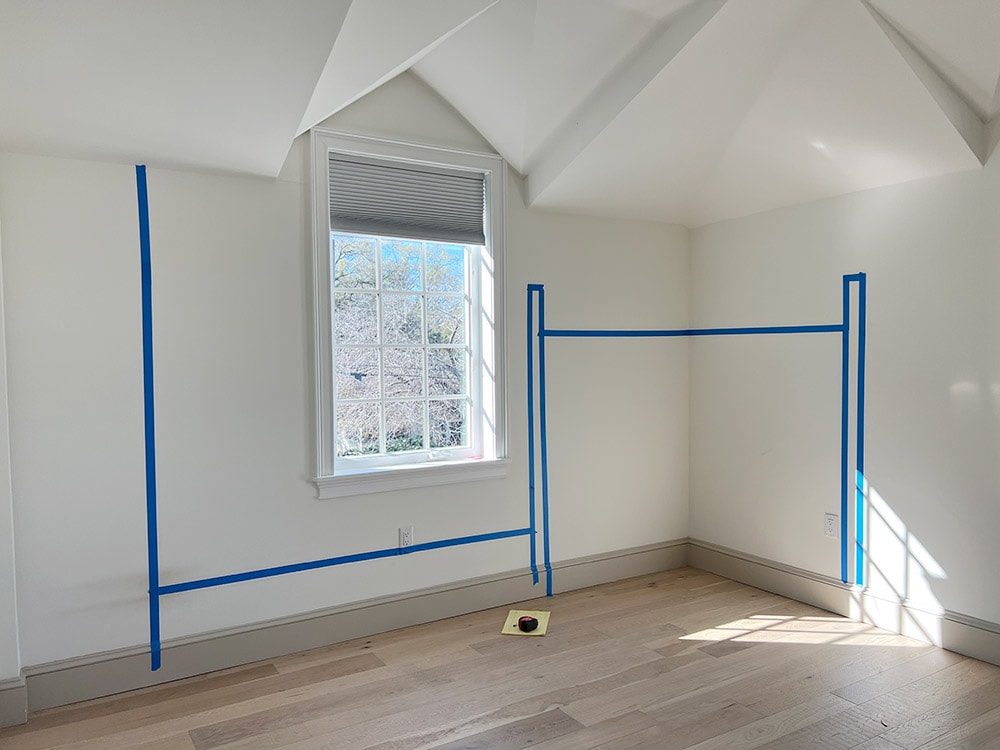 With Esmé's help, Lucas got to work constructing the built-in bed, play loft and cave: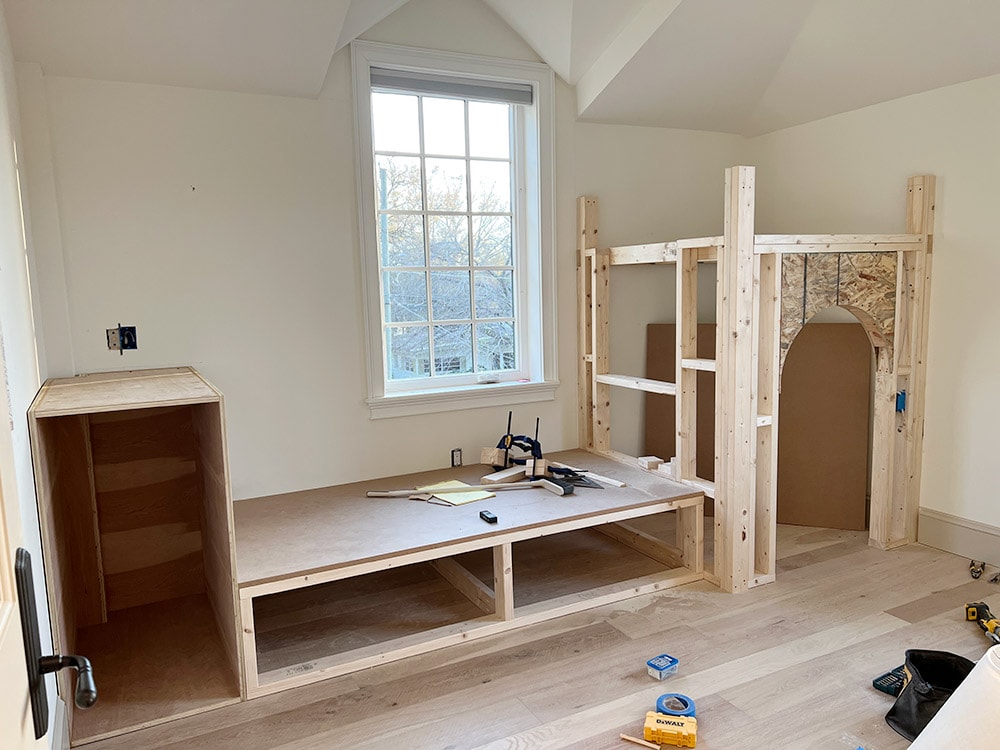 I shared a lot of the progress on my Instagram stories, saved now to a highlight in case you missed it.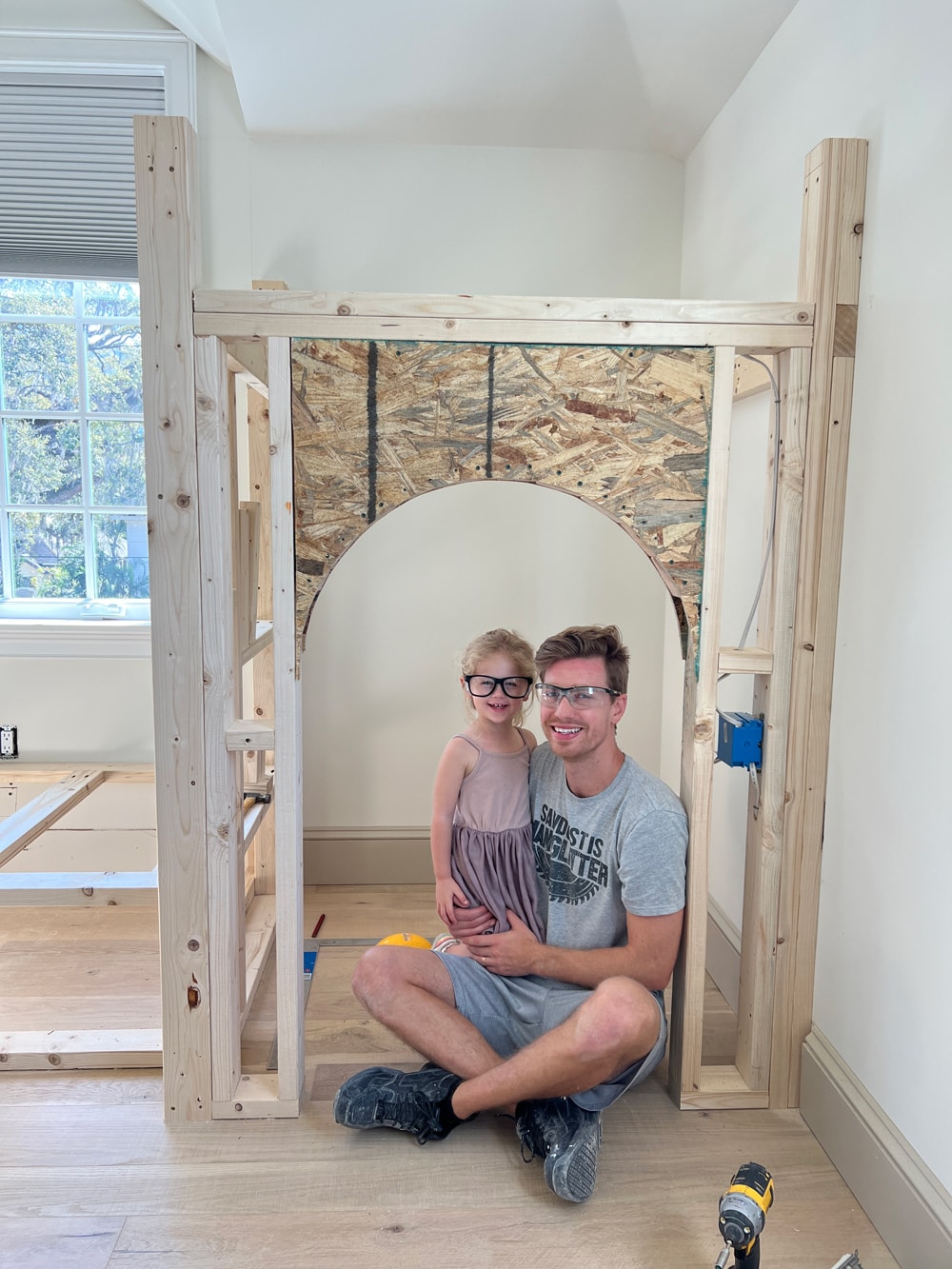 Esmé chose the wallpaper while I spent weeks mulling over paint, lighting and bedding options.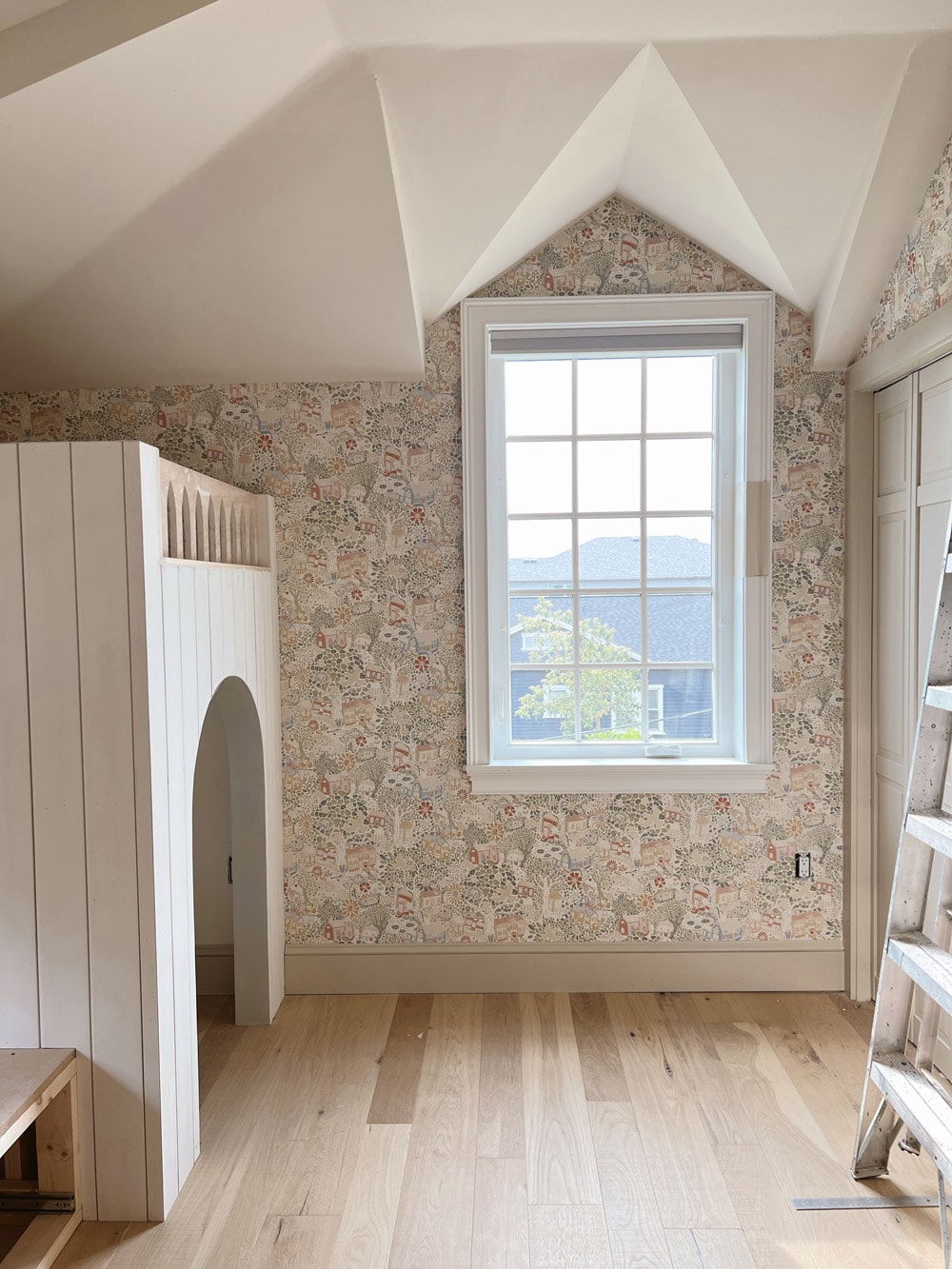 We paused the renovation when baby boy was born, and finally got around to putting on the finishing touches last week. Here's how it turned out!
After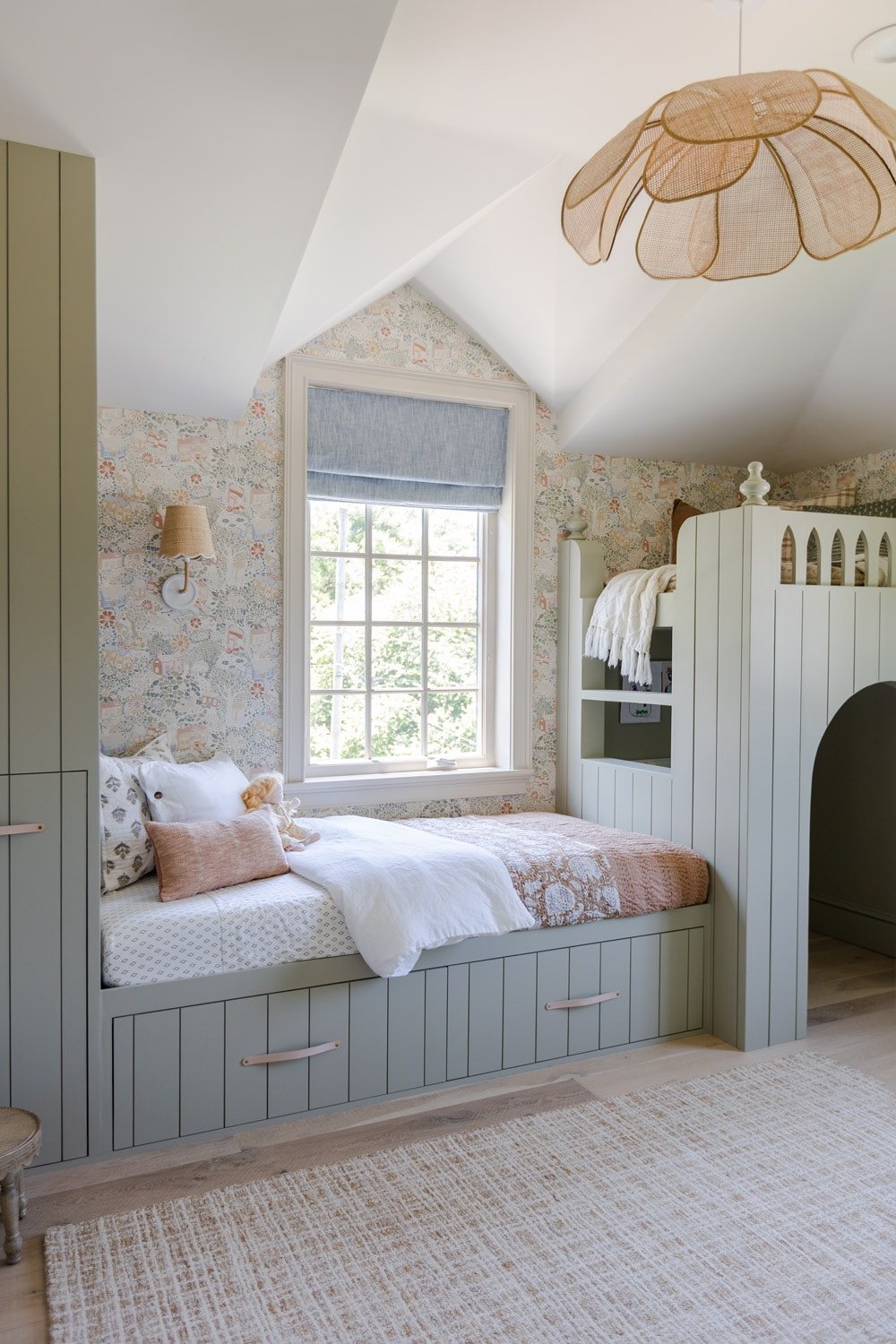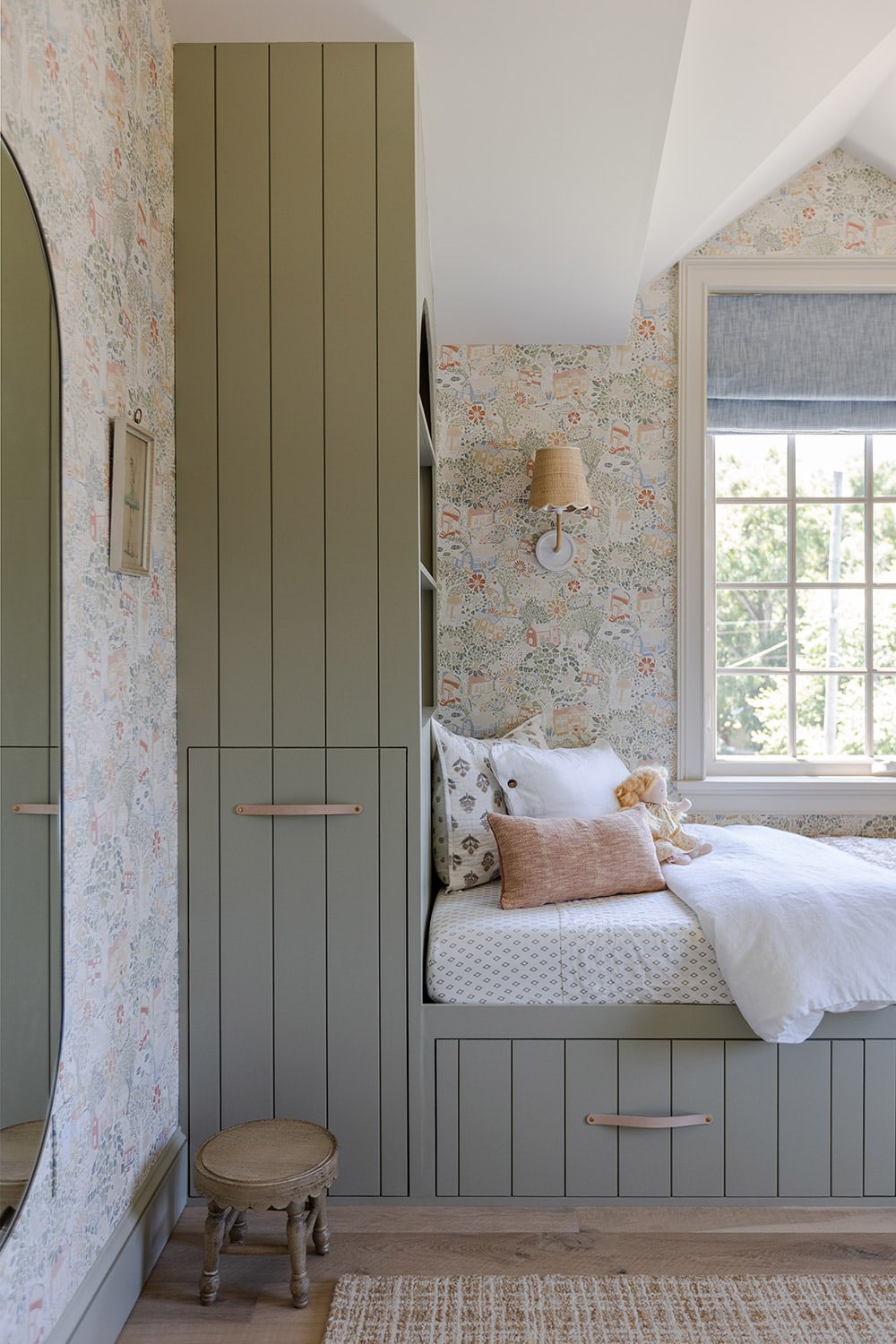 Be still my heart.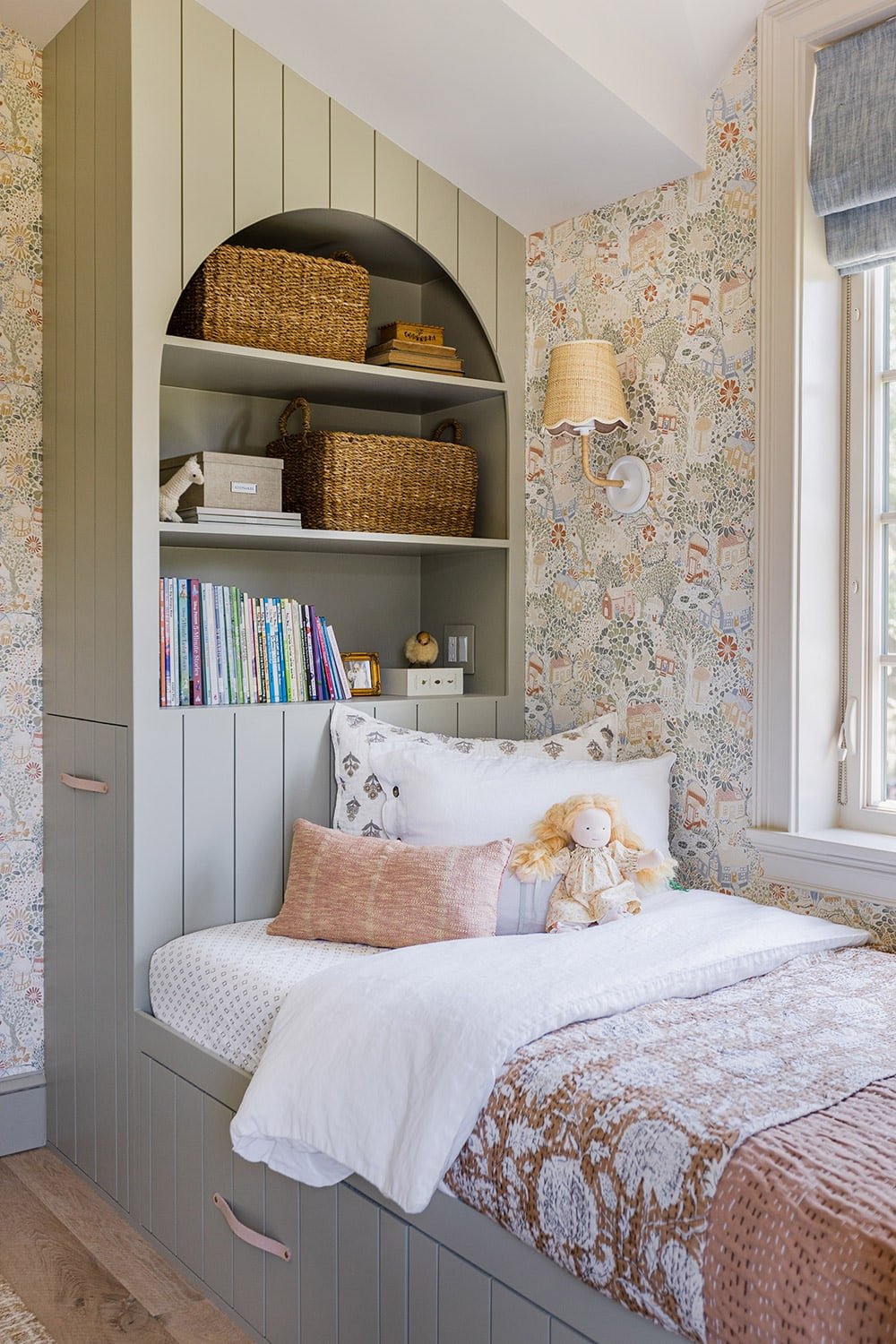 Countless hours were spent carefully selecting every detail—from the wallpaper to the bedding to the hardware, paint, lighting and fabrics—making sure it all went together.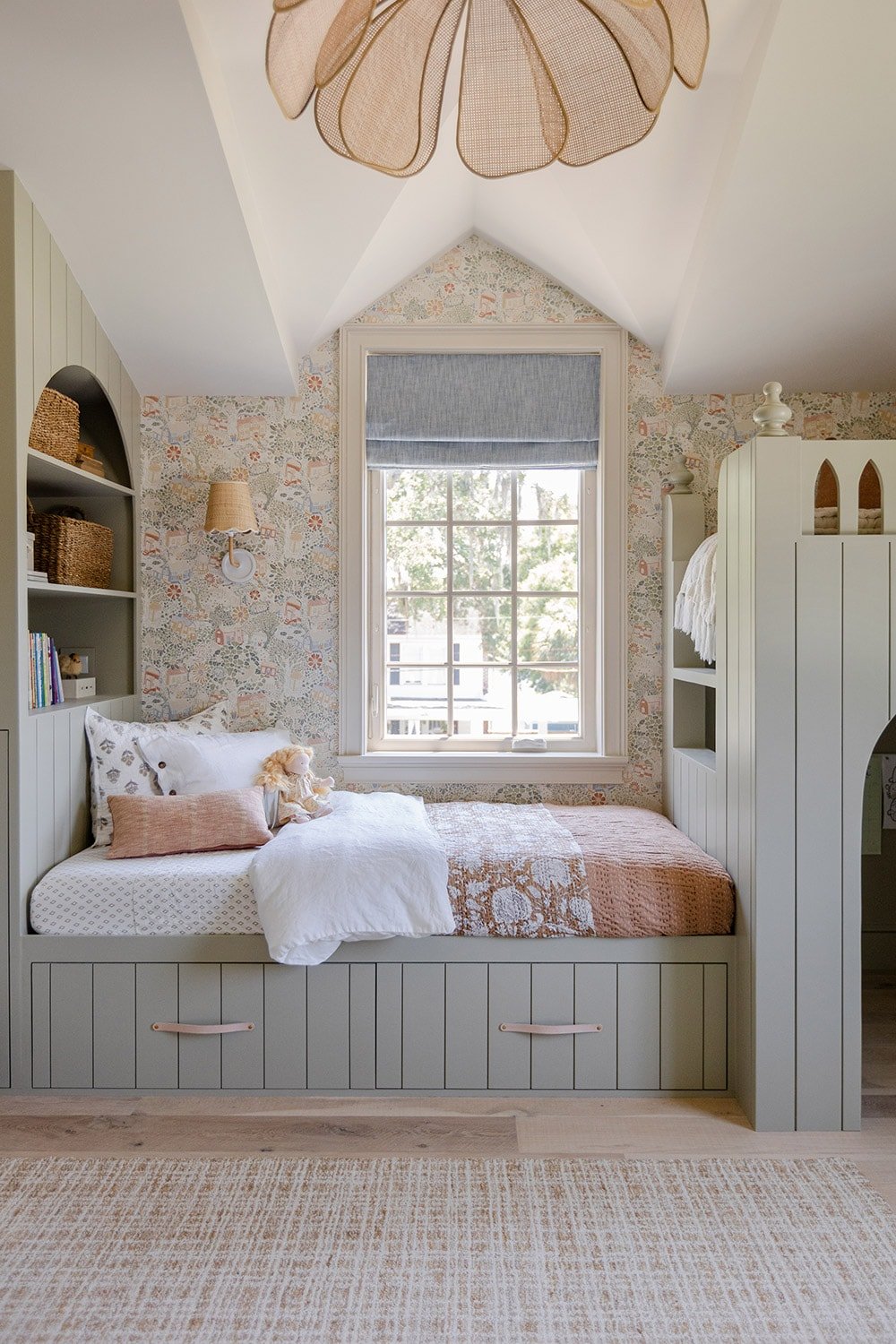 I wanted to design a space that fit her personality, and would also grow with her over the next several years.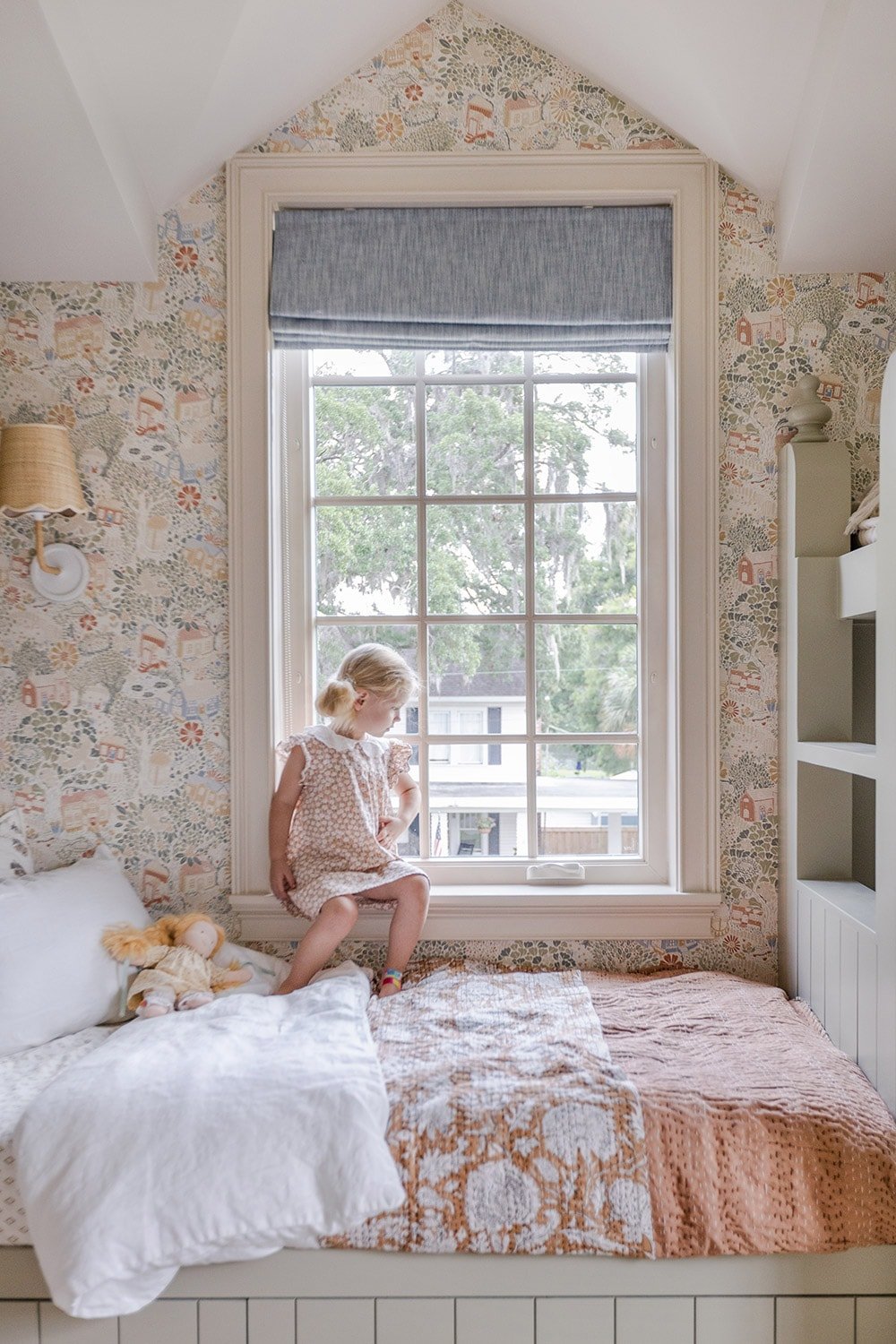 I think the loft/play area is my favorite feature.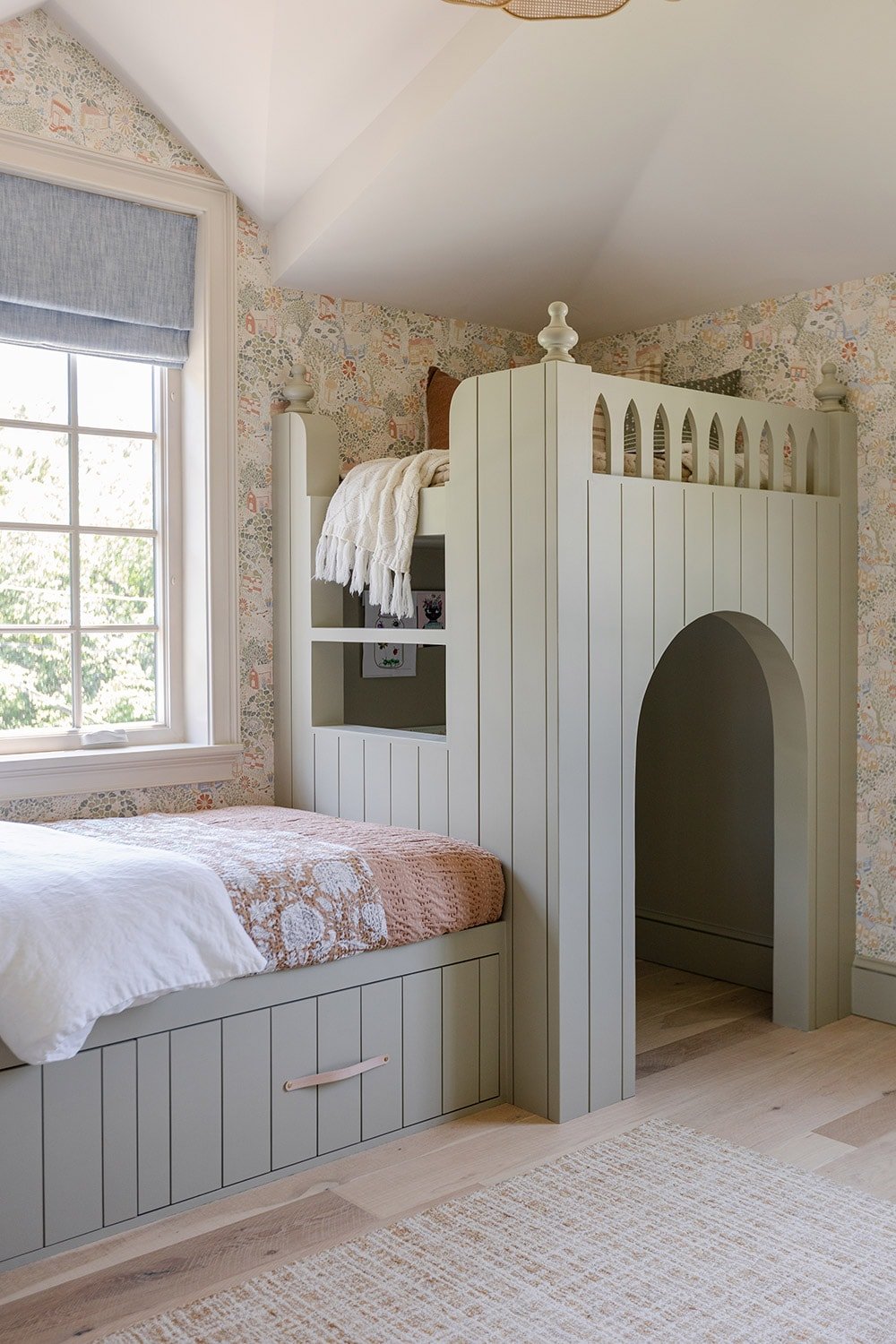 Inside the cave, we hung a wooden shelf and magnetic picture rail to display her artwork. Lucas also wired a recessed LED light, that can change colors via remote control. On top, a loft doubles as a cozy reading nook and castle-inspired lookout tower.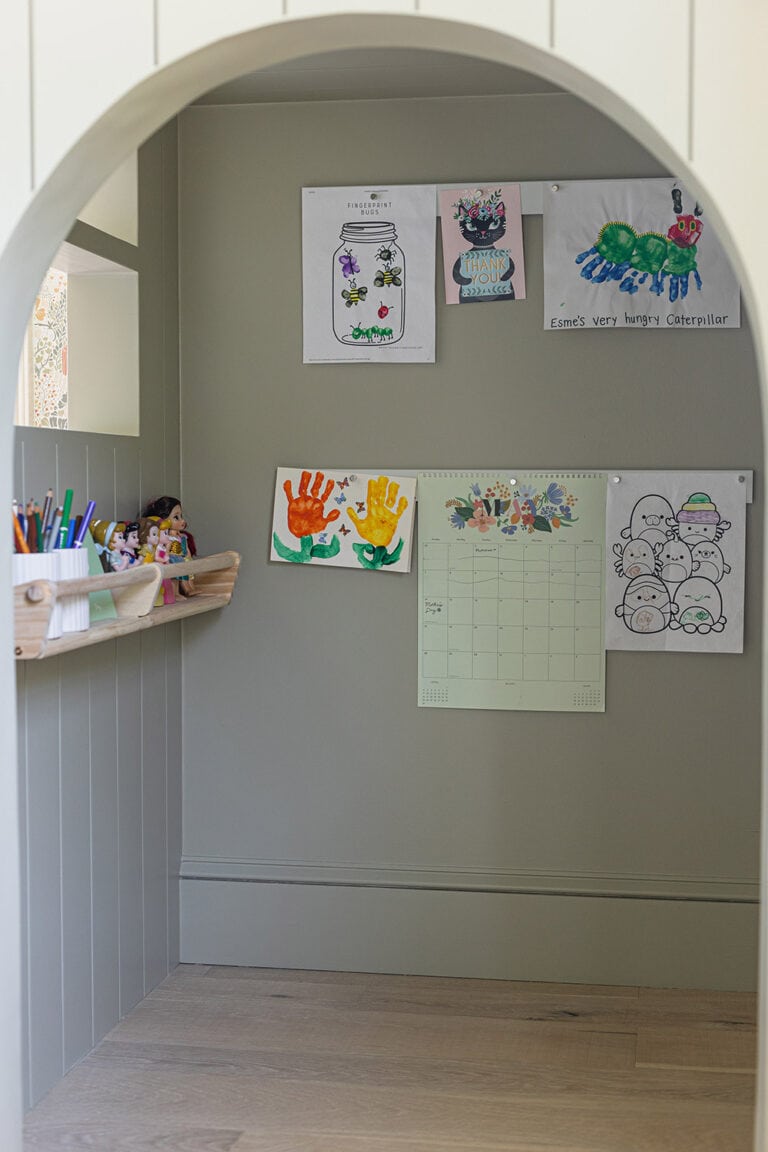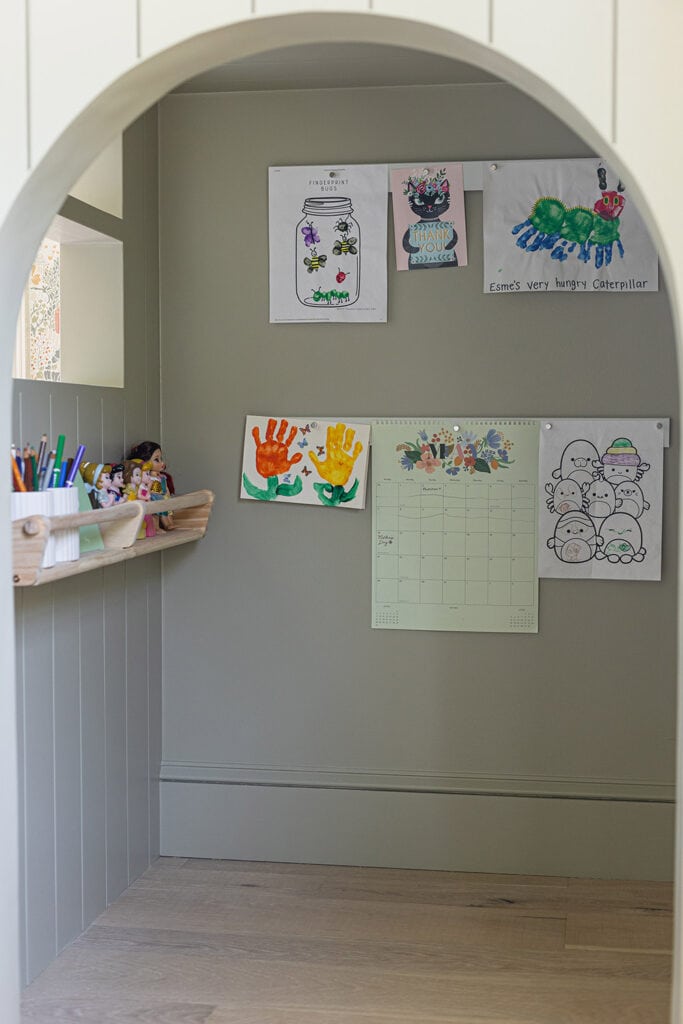 My second favorite part? All of the storage! I designed the built-ins to maximize every square inch of space, including a pull-out wardrobe rack: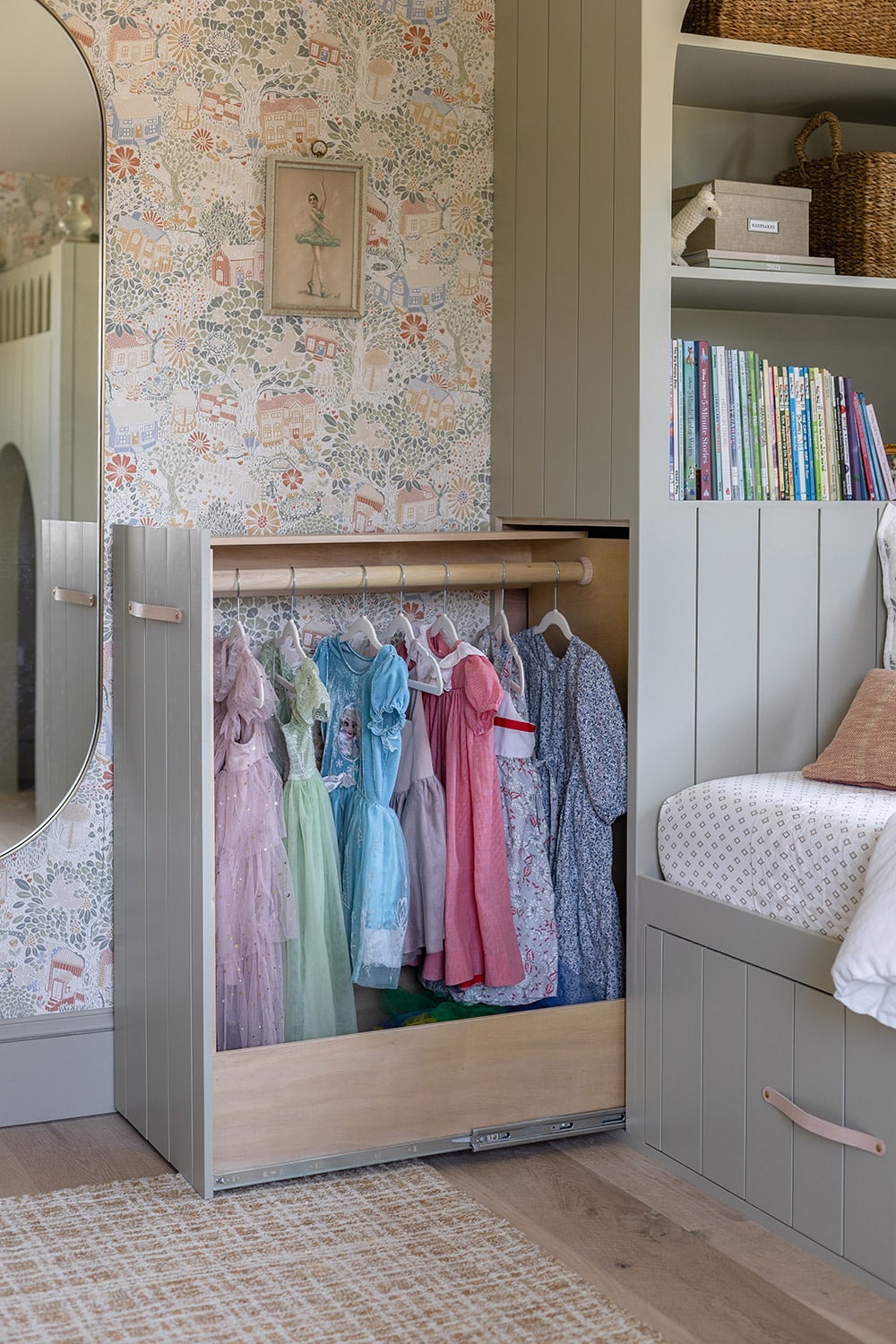 Two large drawers underneath the bed to hold all of her toys…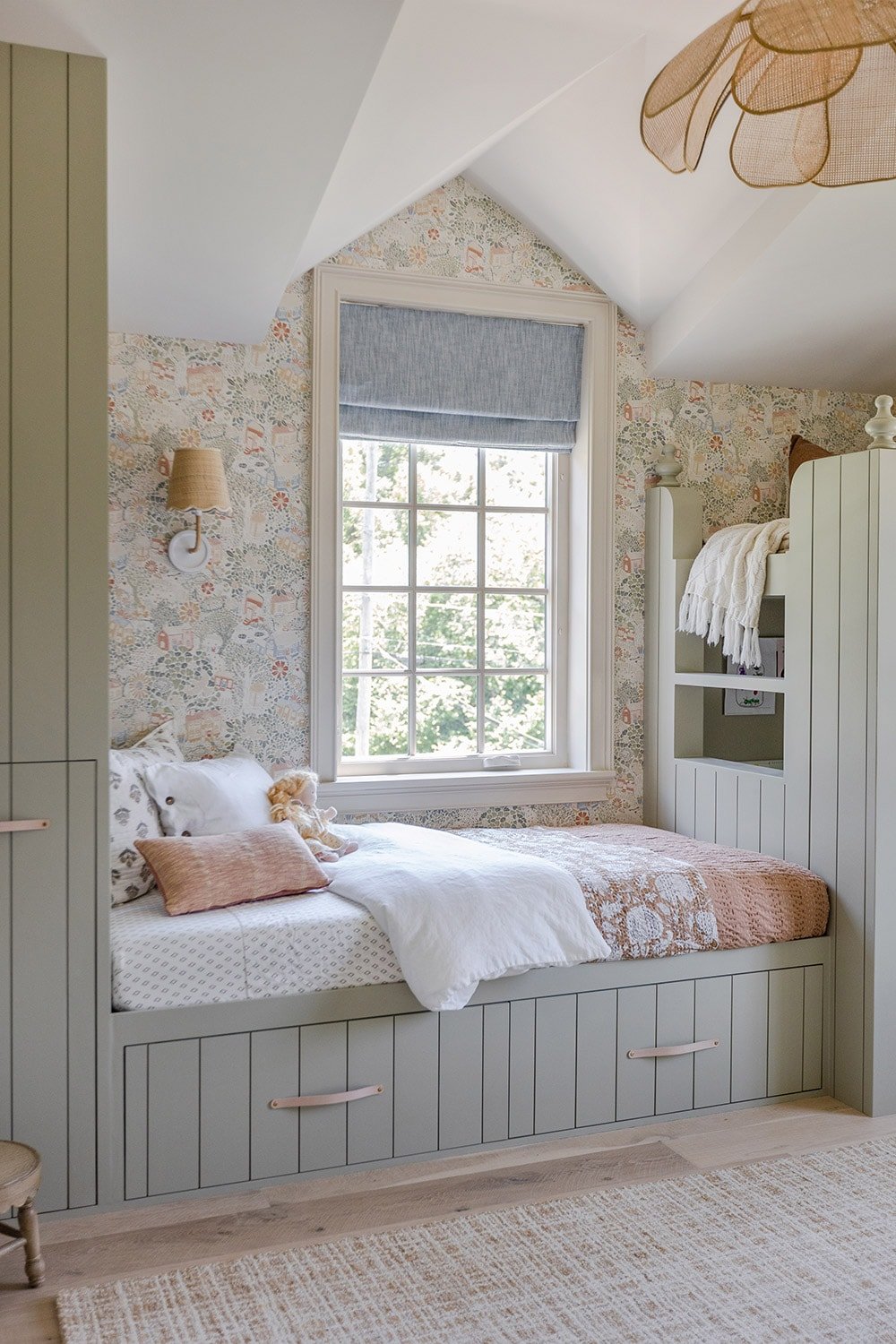 And an open bookshelf which she can access from her bed.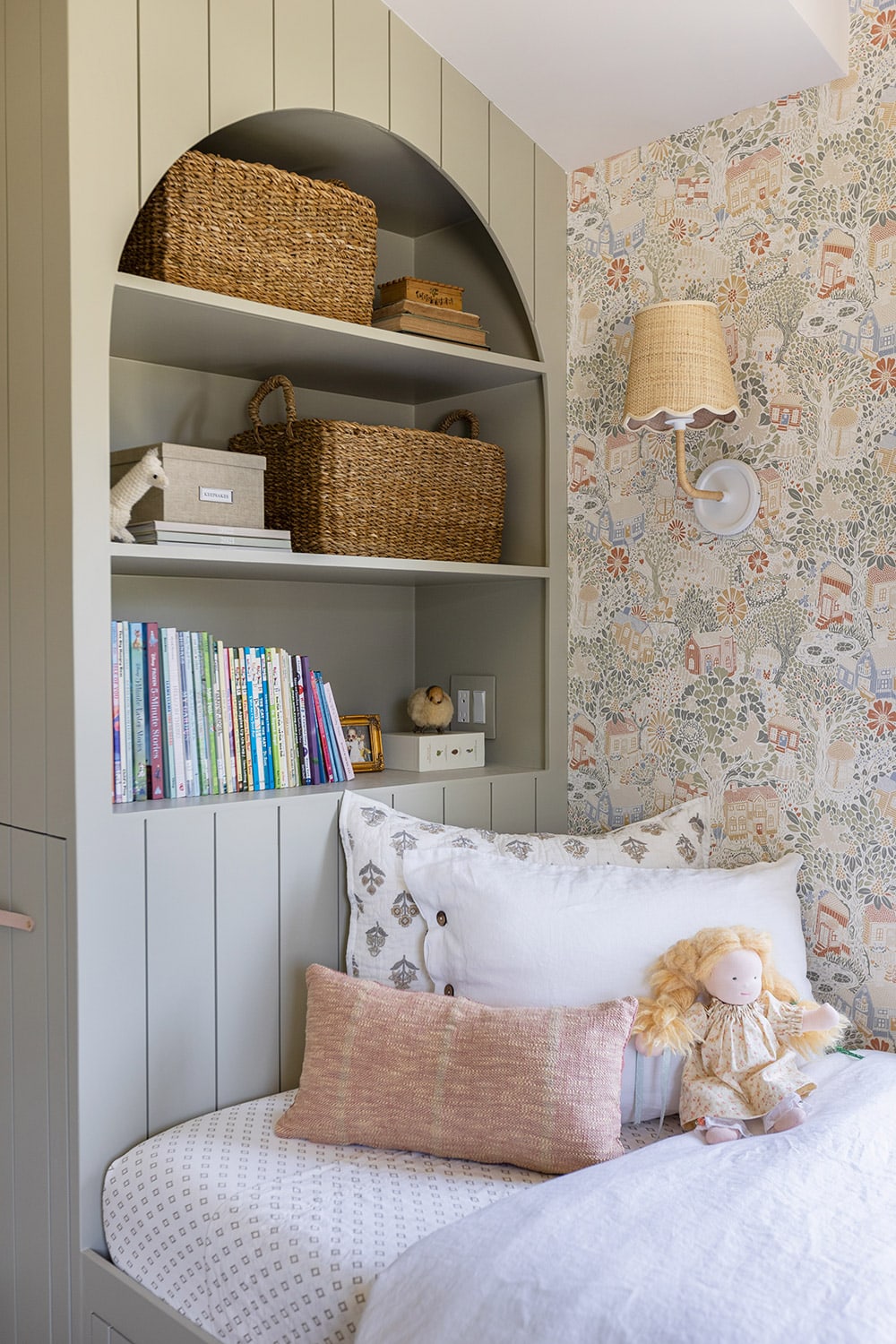 There's also an entire wall of closet space, which will be a separate organization project to tackle down the road.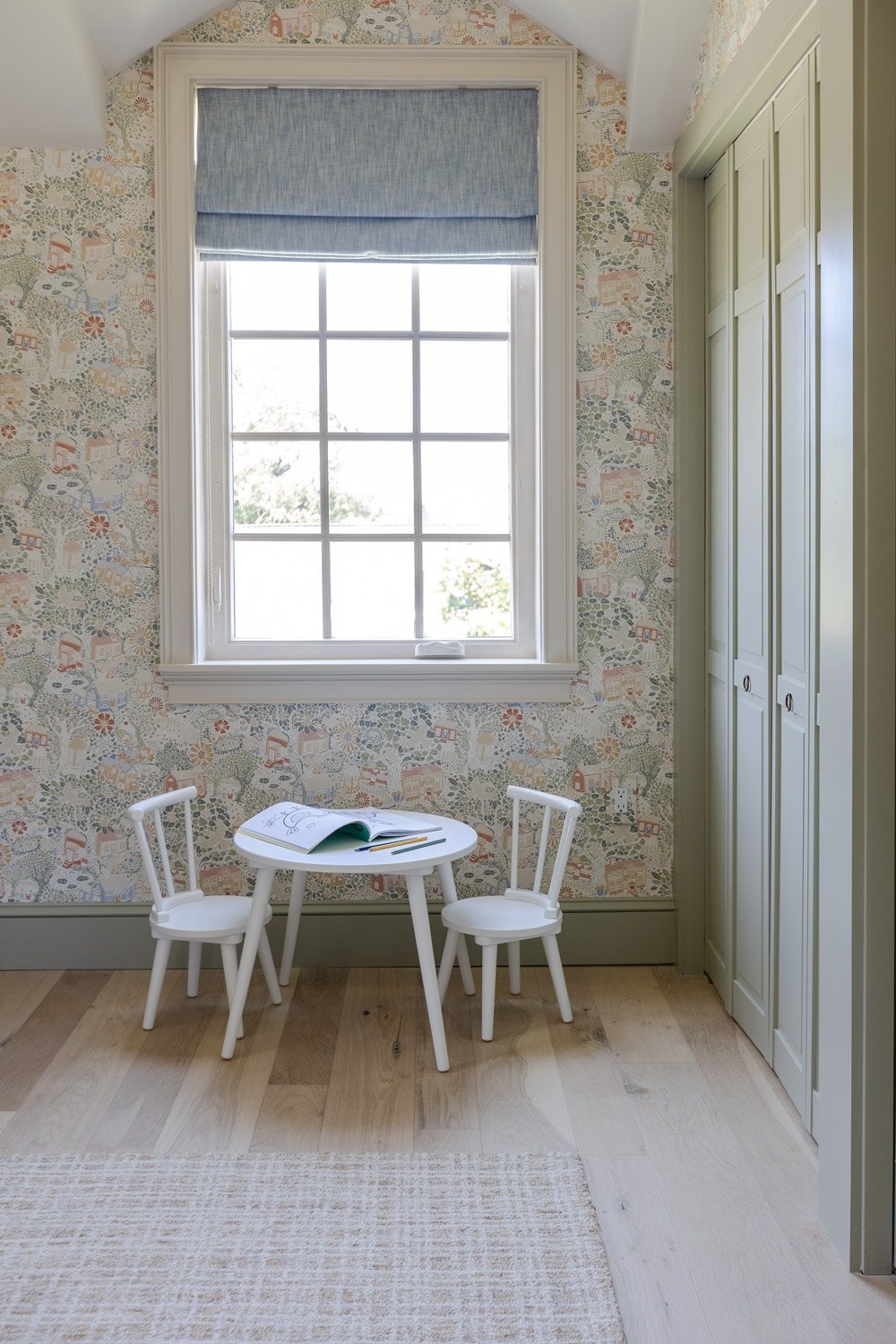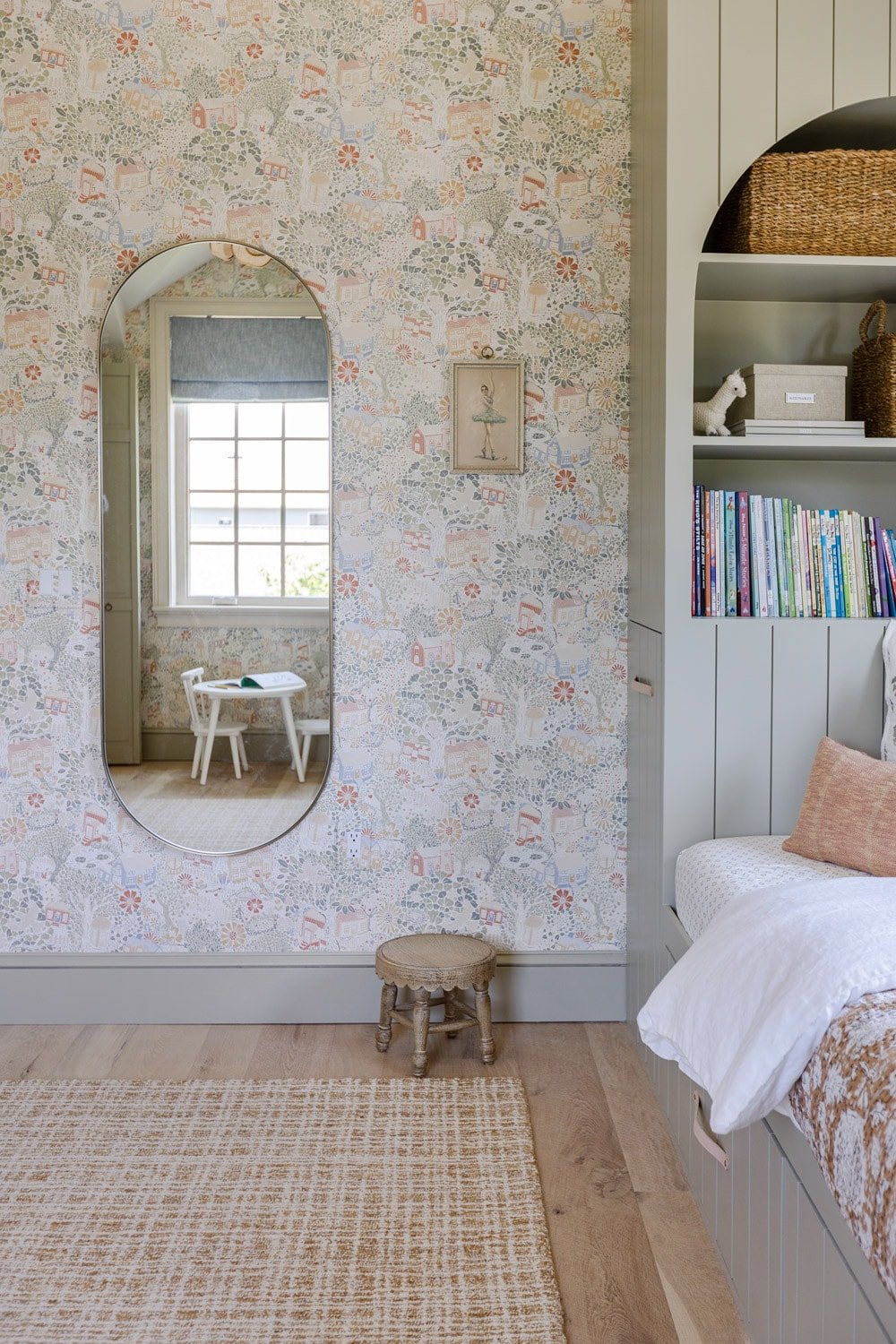 It feels like just yesterday I was designing her nursery, and now here we are. Such a bittersweet moment for me.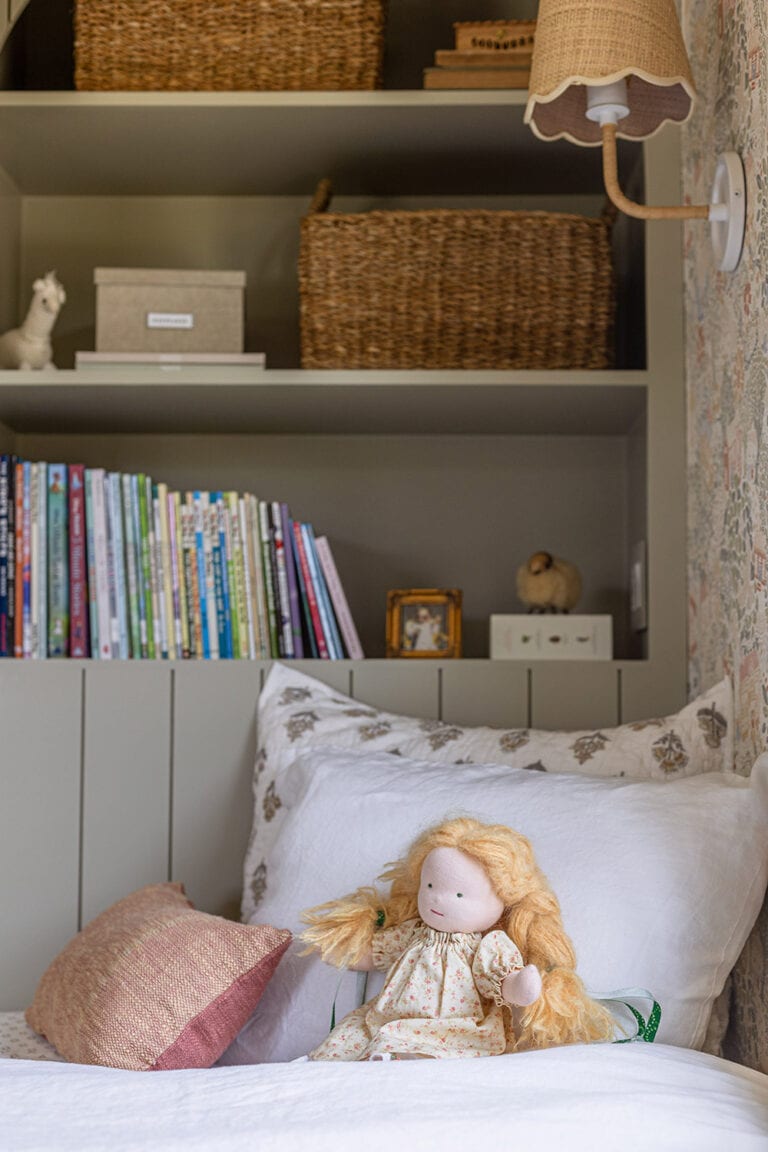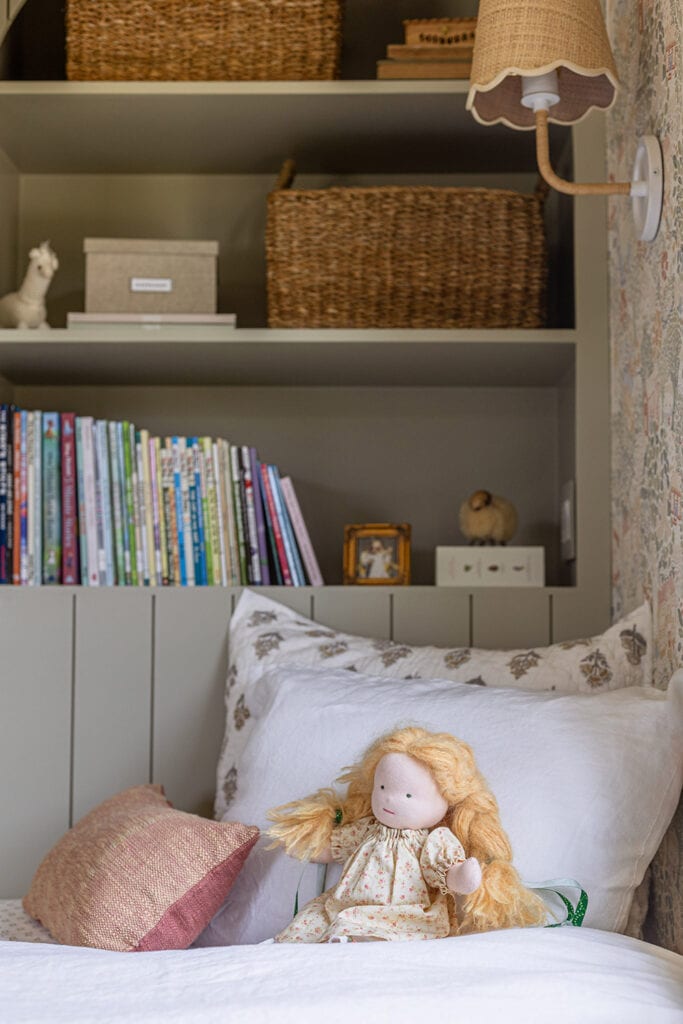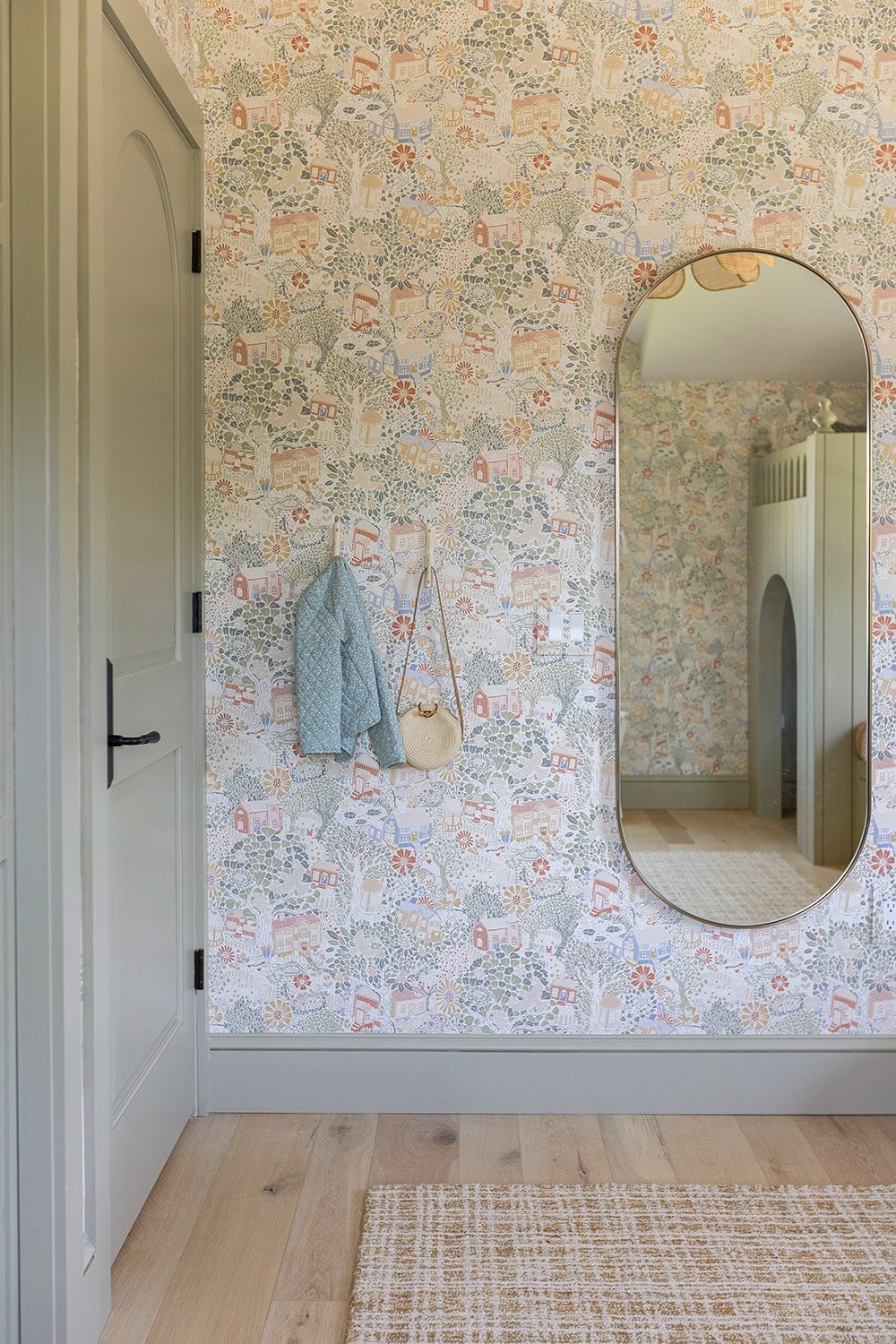 After a month of keeping the door closed to prevent Esmé from peeking, we finally revealed her surprise on Monday after school.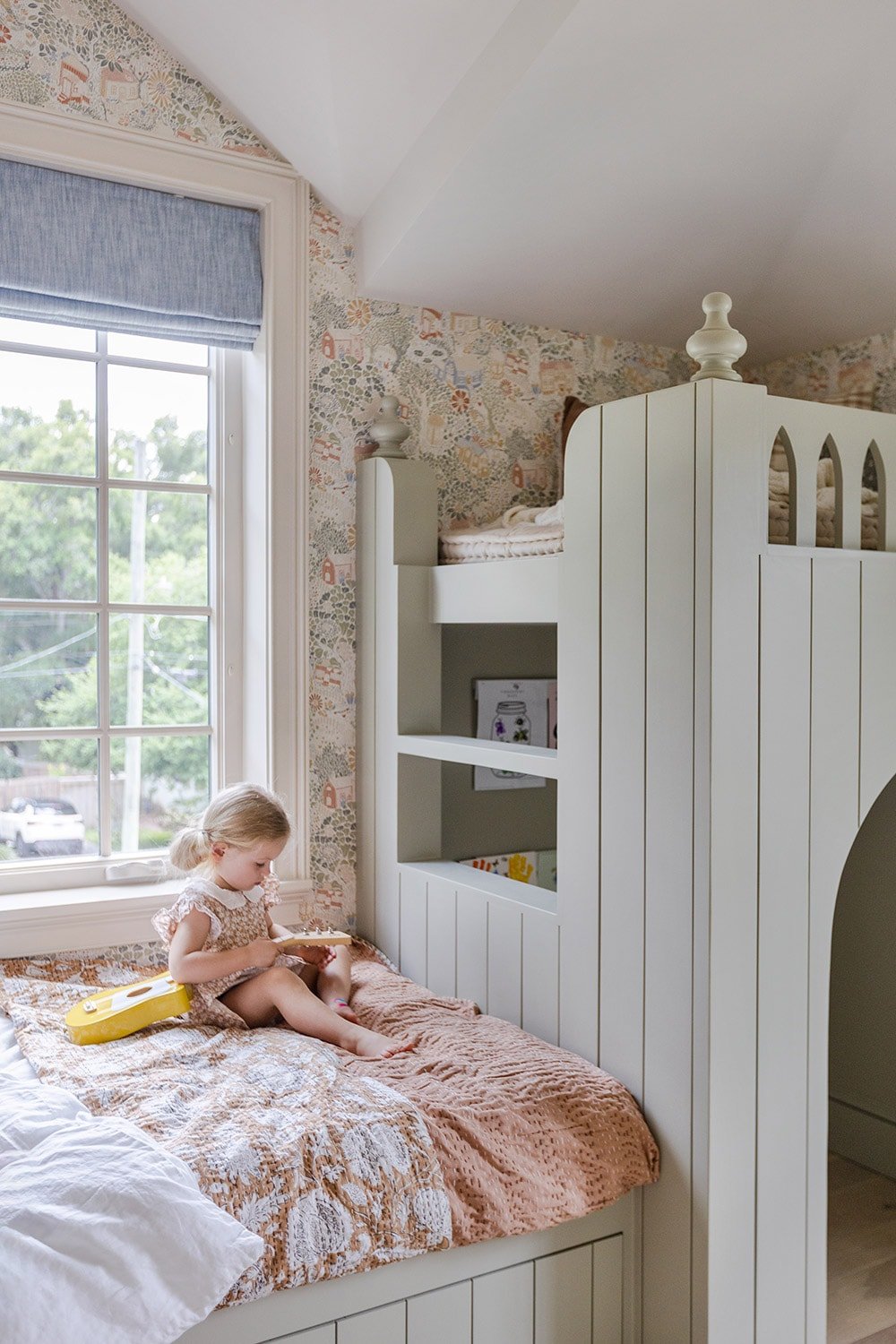 It was such a joy to watch her reaction, and hear her express how 'wonderful' everything was. She said she couldn't choose a favorite part.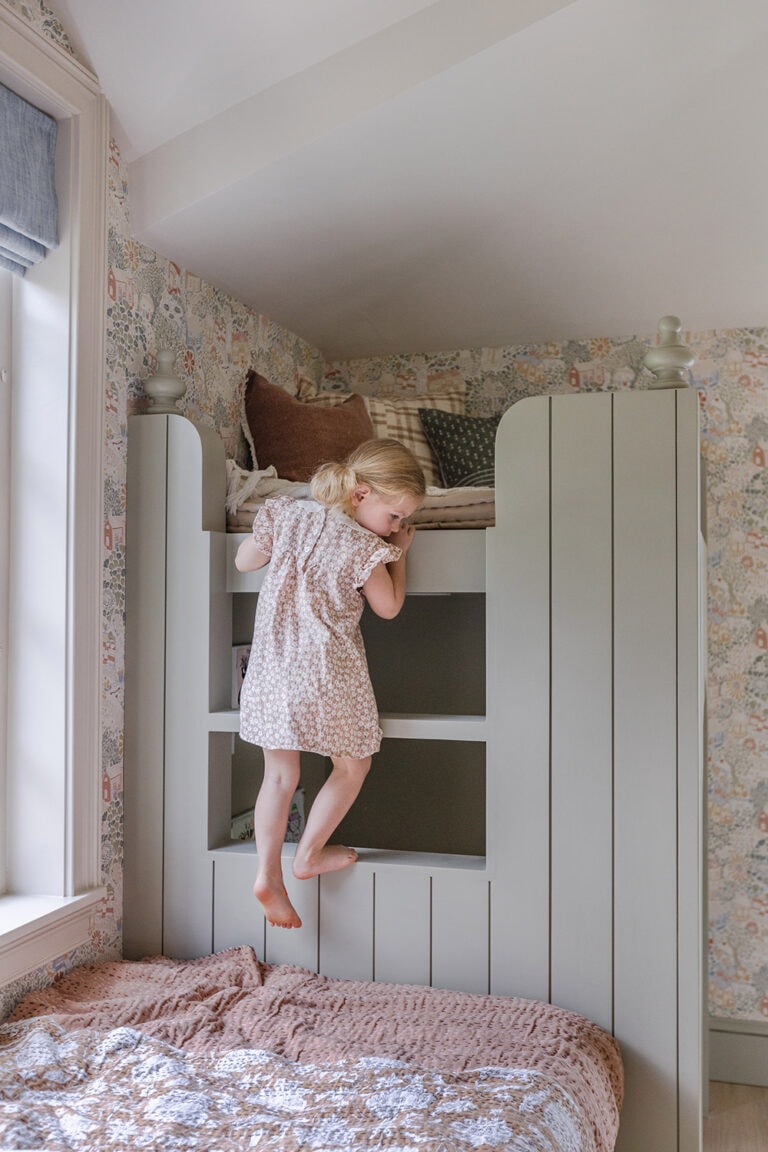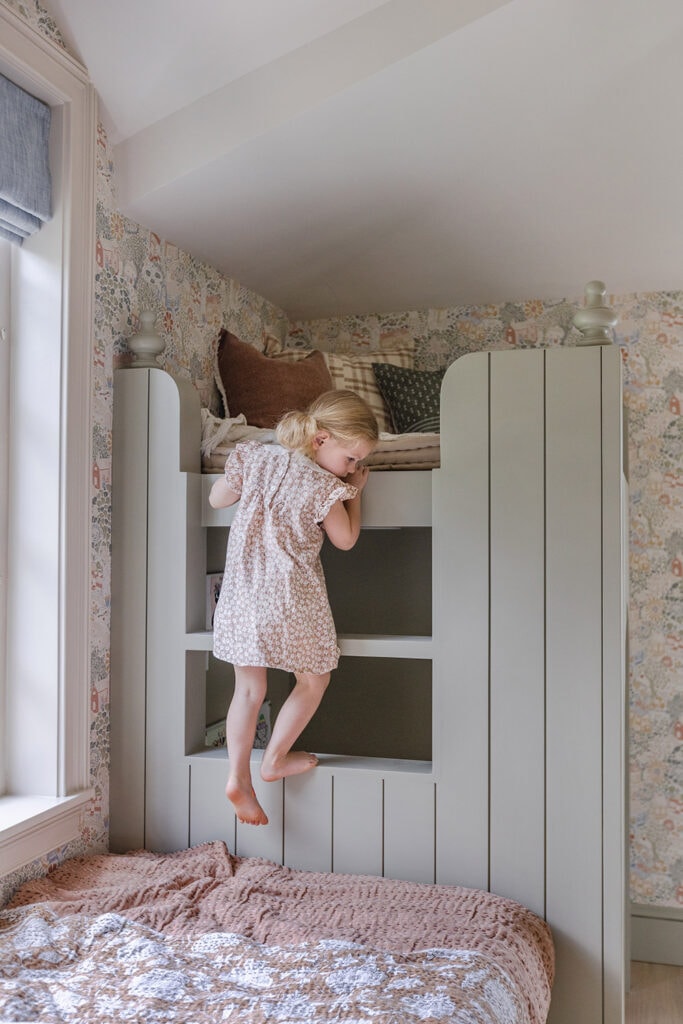 I captured the reveal on video and will be sharing it on Instagram soon!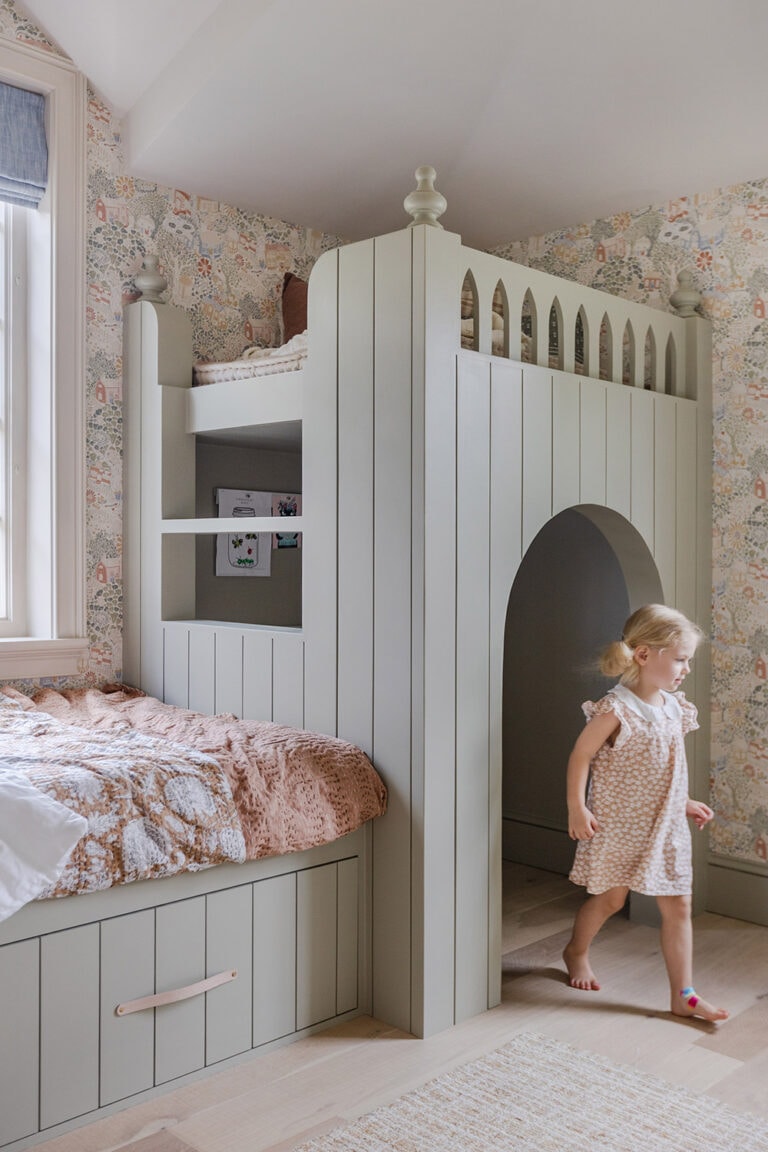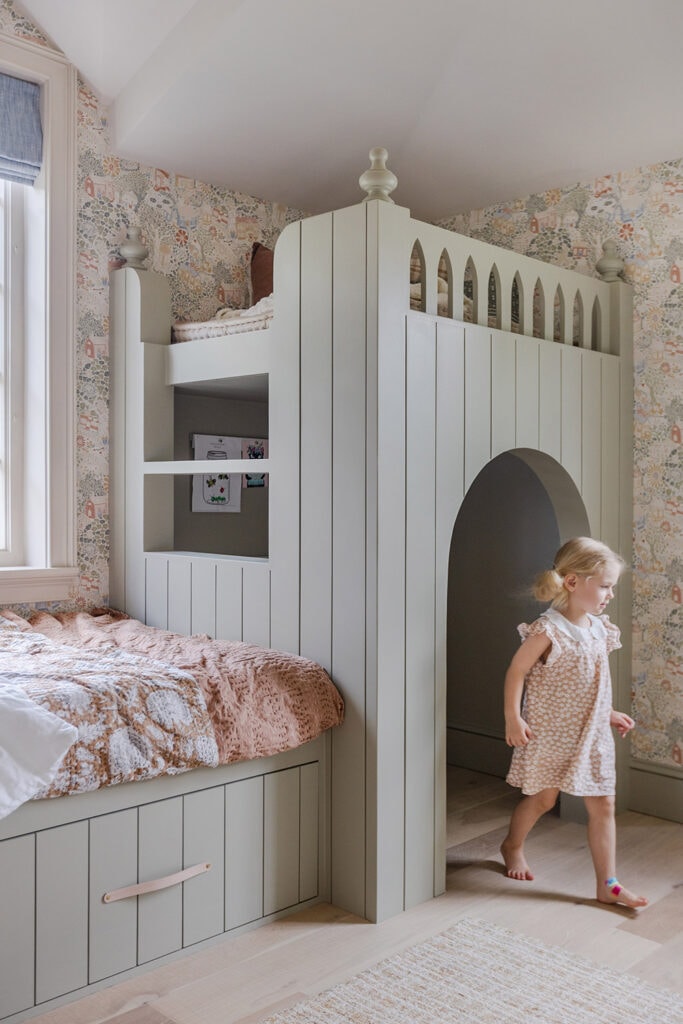 She didn't want to leave, so her and I spent some time reading, cuddling and playing games before dinner. I can only imagine the memories that will be made here over the years.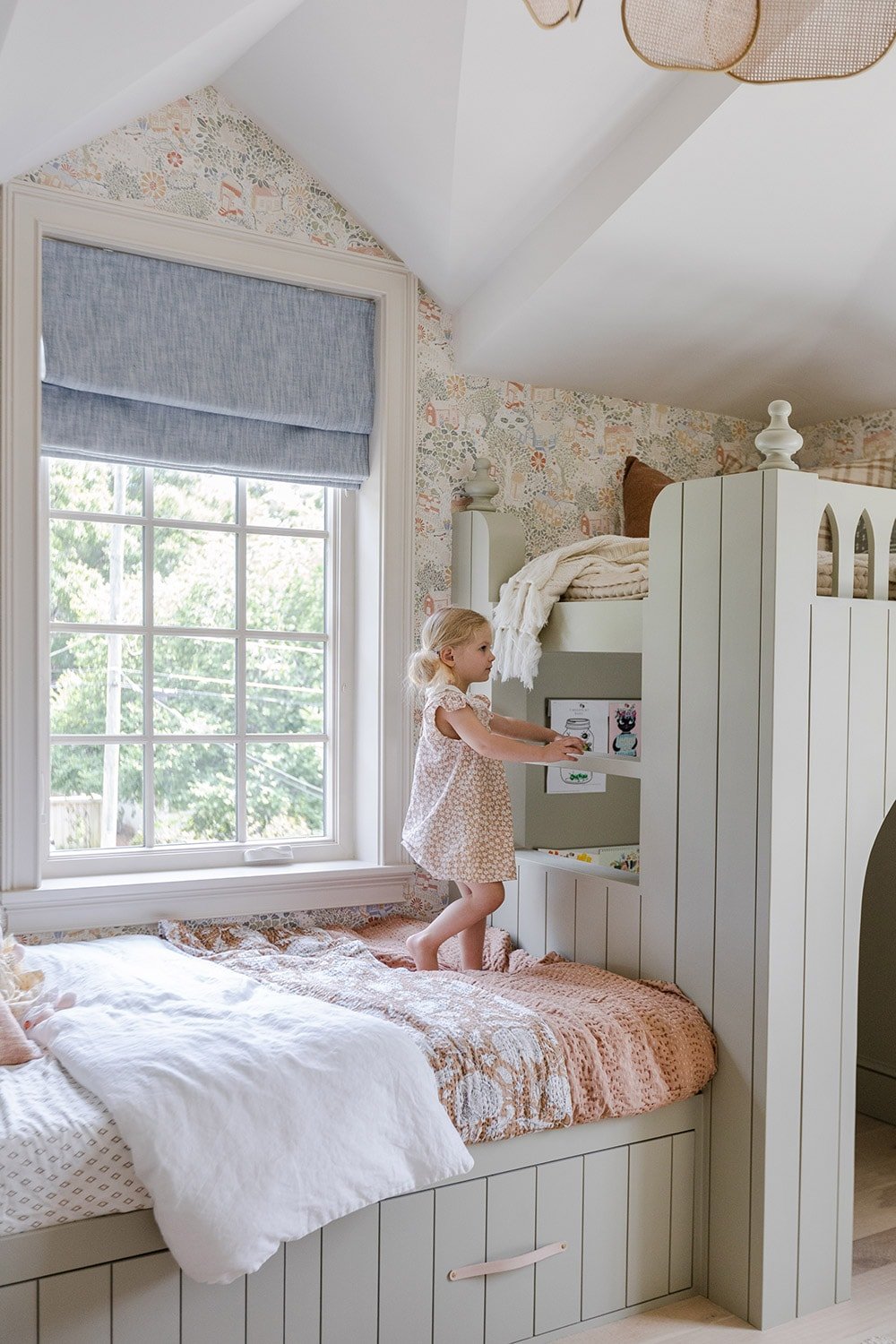 Having her sleep upstairs, away from us for the first time was not easy for this mama. I'm trying to hold it together but it's hard watching your baby girl grow up. I'm not ready 😭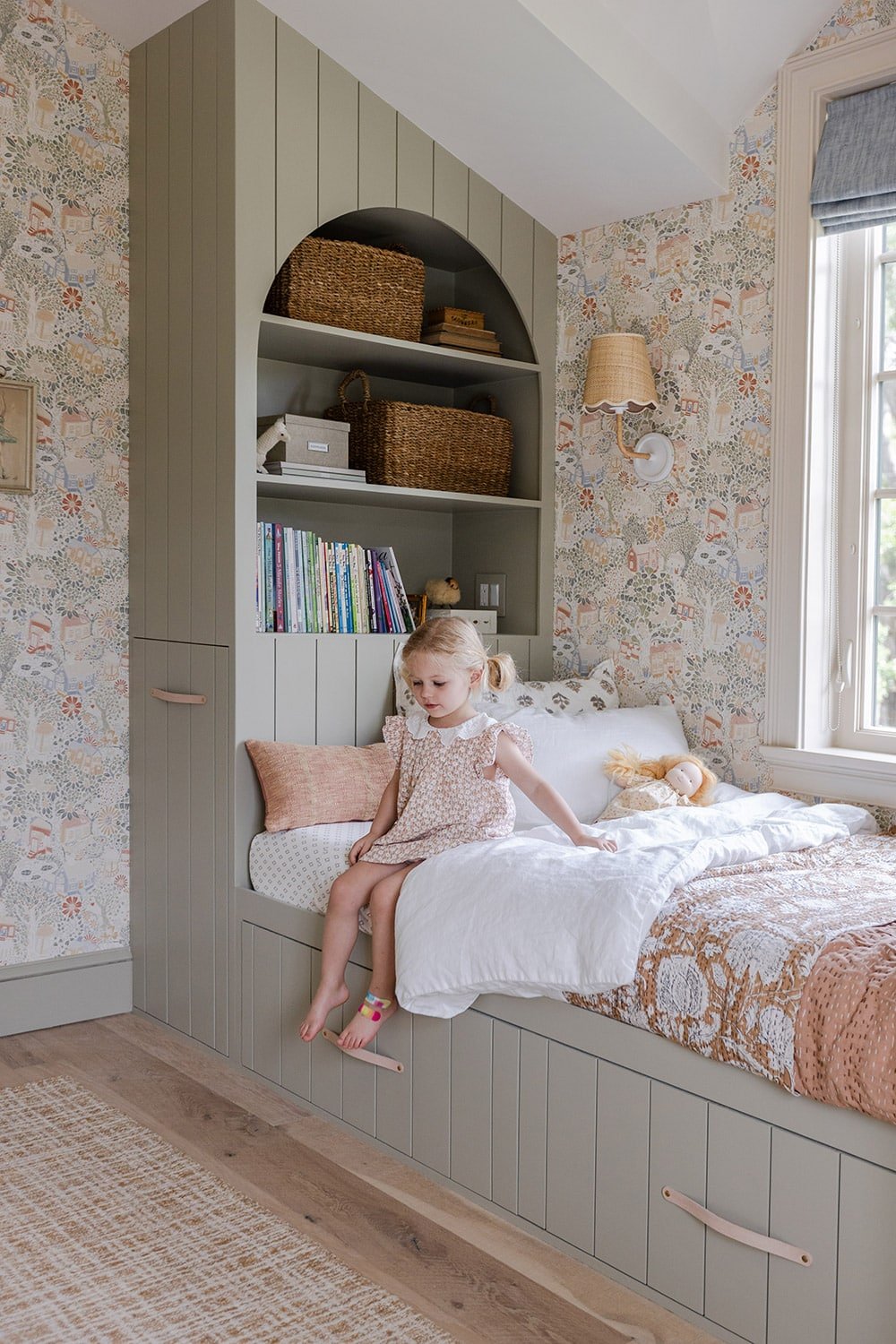 My sweet girl, I hope one day you'll understand just how loved you are. Now excuse me while I go cry into my coffee.
Sources
Paint: SW Svelte Sage (built-ins), SW River's Edge (window trim), SW Shoji White (ceiling)
5×8′ Rug
With her room now complete, we're focusing our attention back on the Hacienda Hideaway. We have a few projects in the works, and are trying to balance family time with renovation progress. It's certainly a juggling act (especially with the newborn sleep deprivation) and I can't commit to a consistent posting schedule, but we're doing our best 🙂
For more frequent updates, make sure you're following me over on Instagram! Until then,