I know you've been waiting on pins and needles for a new build update, and today is your lucky day! It has officially been 10 weeks since our lot was prepped, and since then it has felt like Christmas morning every few days as we check in on the progress.
Click on the images below to watch the construction unfold…
Pretty amazing, right? We are blown away by how fast it's coming together, especially in the past month after the first concrete wall went up. It's like watching the birth of our child after months of dreaming & designing it on paper 🙂
Speaking of walls—let's start with the exterior. I went into detail about the plans in this post back in September, sharing my rough rendering of the vision for the front: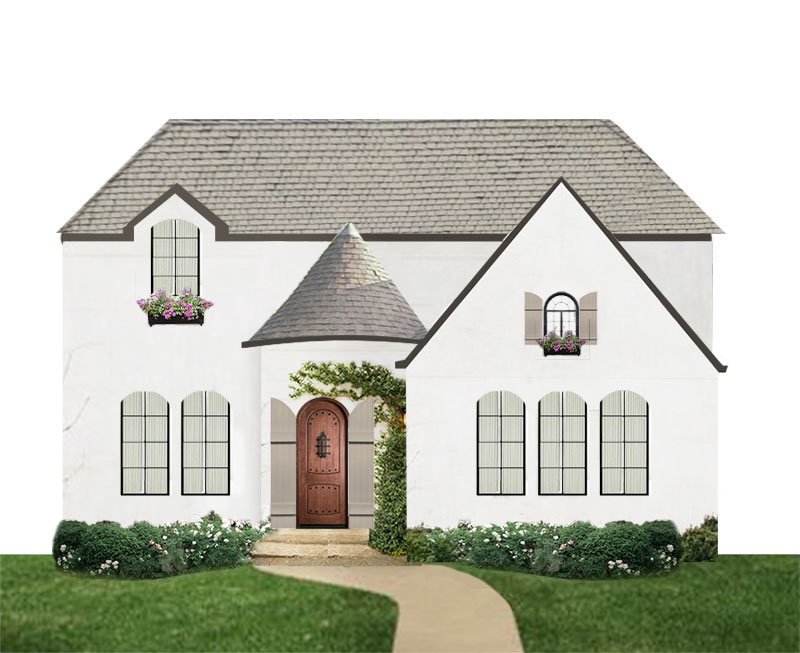 Pin
Nothing has really changed much here, though we haven't made it too far into the process of choosing exterior finishes. The biggest wild card are the window headers—I wanted an arched top look, and found this image to use as inspiration (source unknown):
Pin
Ours won't have the keystone at the top, but I love the shape/texture of the frame and the illusion that the arched shape gives without having to spend double for arched windows. Our builder (Zenun Homes) works with a talented exterior finishes guy who we met at the site to discuss our options, and he said that he'd be able to recreate this look without a problem. Since everything we're doing is custom, we don't have examples to look at so we're hoping it all works out like we think it will!
One bit of good news on the front exterior—I had mentioned in my last post about wanting to clad the turret in stone but thought it might be out of our budget… fortunately, our builder said it was doable! This isn't the exact stone we'll be using, but similar (source: Coronado Stone)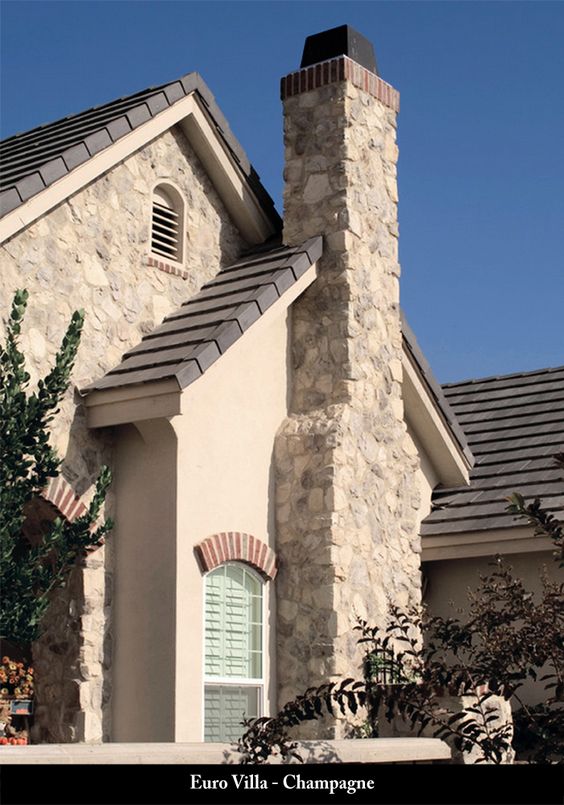 Pin
For the front door, we're sourcing it locally from a custom door shop who is also building our french patio doors. It ended up being more than we wanted to spend, but we decided it was worth the convenience to have it done locally to avoid complications, and since it also requires special curved molding. This is the photo we gave them to replicate (it's an 8′ door):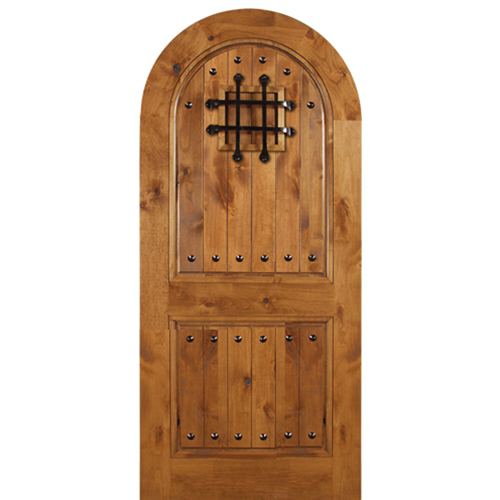 Pin
We will be choosing our roof shingles this week (yay!) so I'll be able to share that in the next update. And we're still planning to use a warm white smooth stucco, dark bronze fascia & gutters, light warm gray shutters for the front door & accent window. Can you picture it yet?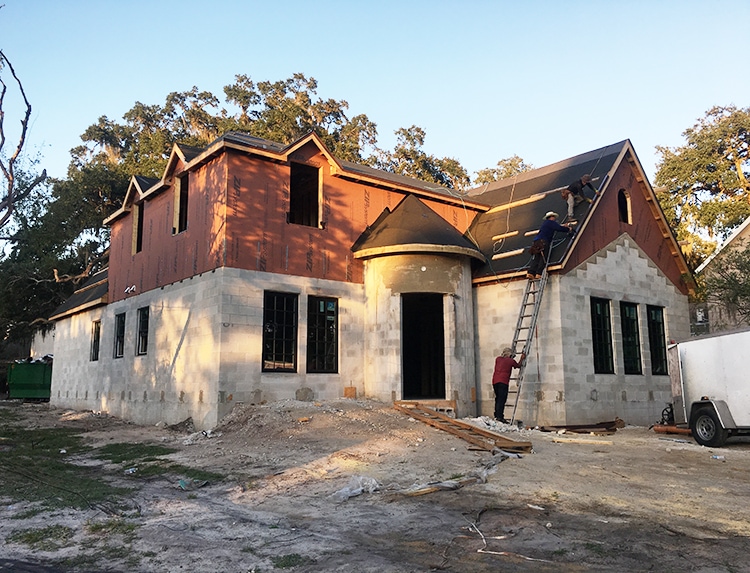 Pin
Many of you have been watching the progress on Instagram and were curious about why we used block construction. Here's my answer: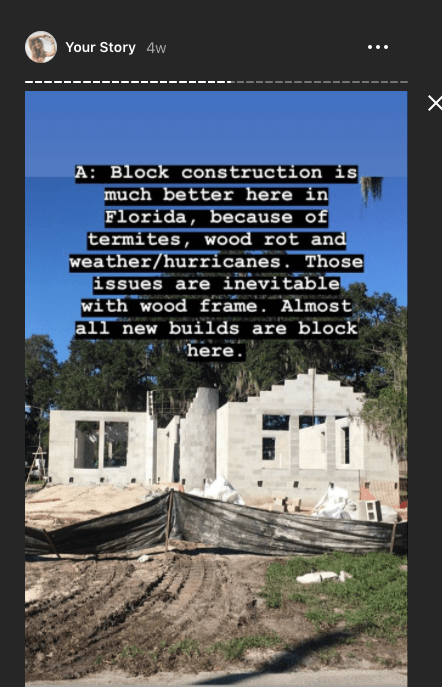 Pin
The vast majority of new builds around here are block construction for these reasons, but it does come at a higher cost. Second stories are often built with wood frame, which you can get away with since it's not part of the foundational structure rooted in the ground.
Let's walk around to the left side of the house: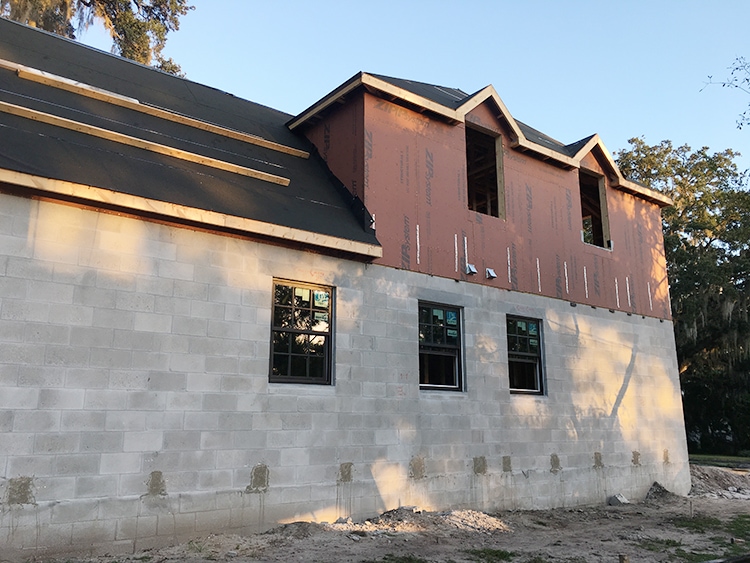 Pin
We're on a corner lot and this side will be exposed, but we plan to add trees and shrubs for privacy and shade. As you can see we're still waiting on the upstairs windows to be installed—they're all the same Jeld-Wen black exterior/white interior (I'll do a detailed post on them soon). From left to right in the photo above, downstairs we have the window for the master closet, master bath, and guest bath. The two windows upstairs go to the two bedrooms.
Onto the back of the house…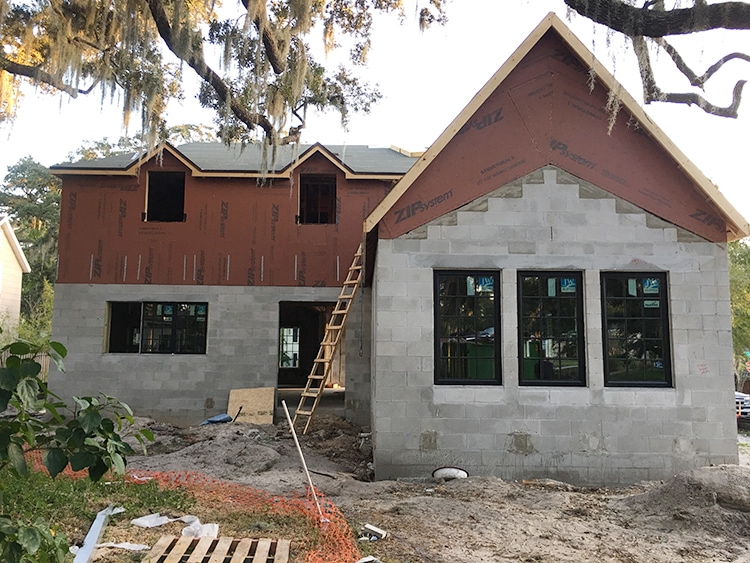 Pin
The backyard is one of our favorite views. There's a large oak tree covered in Spanish moss that extends well beyond our 10,000 sf lot. Above you can see our master bedroom section on the right.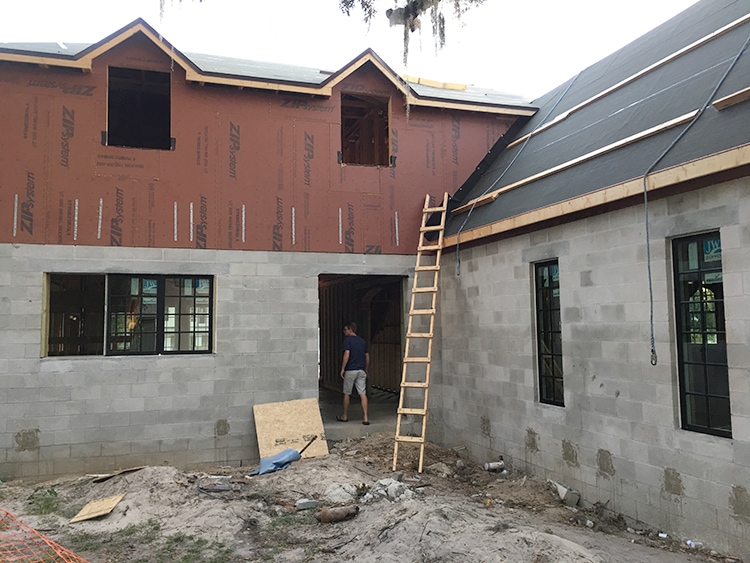 Pin
Eventually we plan to build a patio in this area off the house for dining and lounging. The three windows on the lower left are part of the kitchen (the sink will be below the center window), and the opening to the right will contain our 8′ french doors. The skinny 2×6′ windows on the far right are on another wall of our master bedroom, and the upstairs windows go to the bonus room (left) and a bathroom (right).
Another look at the skinny windows… sigh.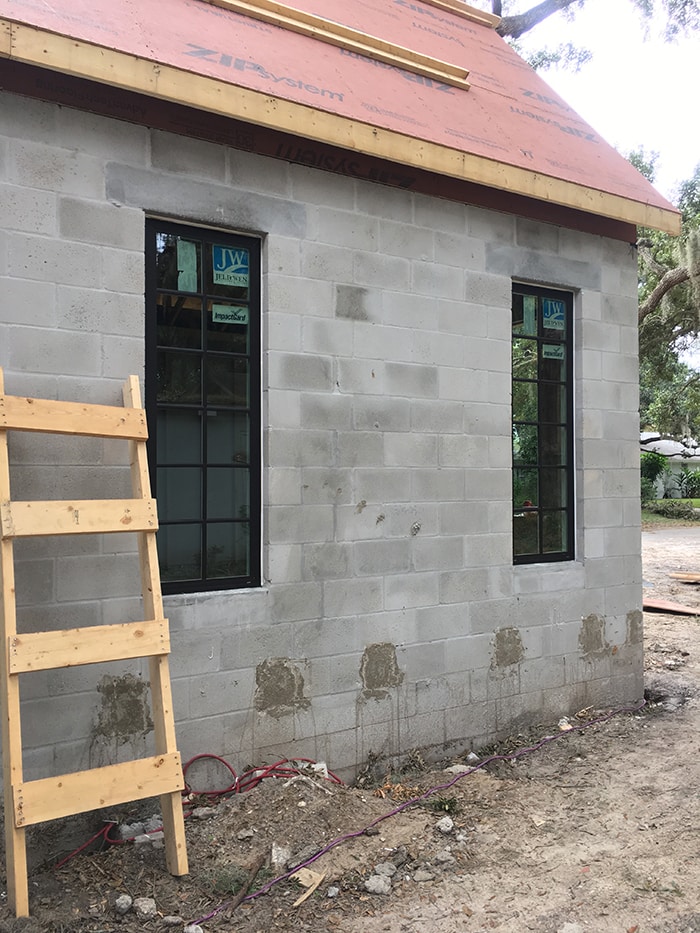 Pin
Back in the front, the two windows on the lower left go to the office/smallest bedroom, above that is a third bedroom, and the right side of the house is our living room. How fun is that little arched window? It was the only one we could afford!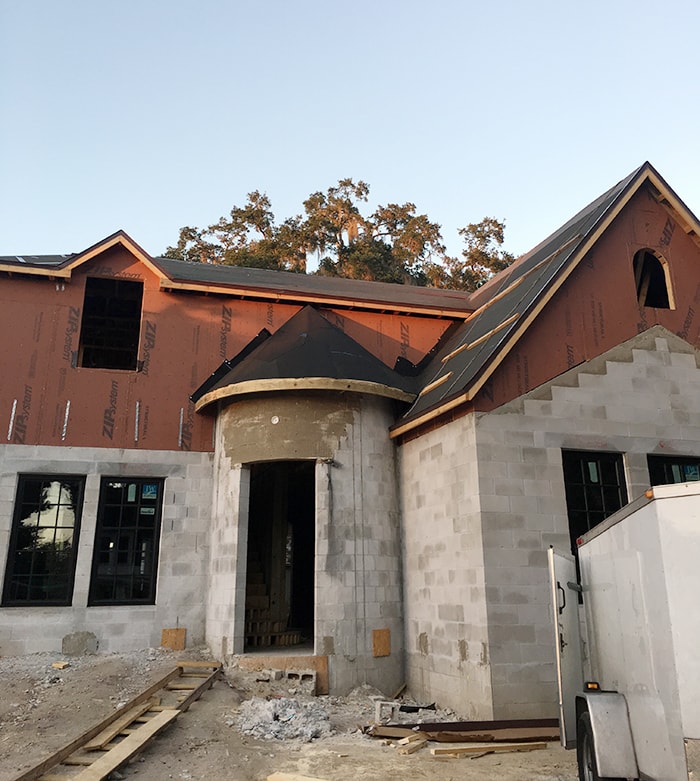 Pin
I still can't believe the house looked like this just two weeks ago! Our builder says our truss system was crazy complicated and there was a lot of problem solving to build the conical roof on the turret. I guess this is what happens when you DIY the plans from scratch 😉 We are eternally appreciative for his patience and determination to make this perfect!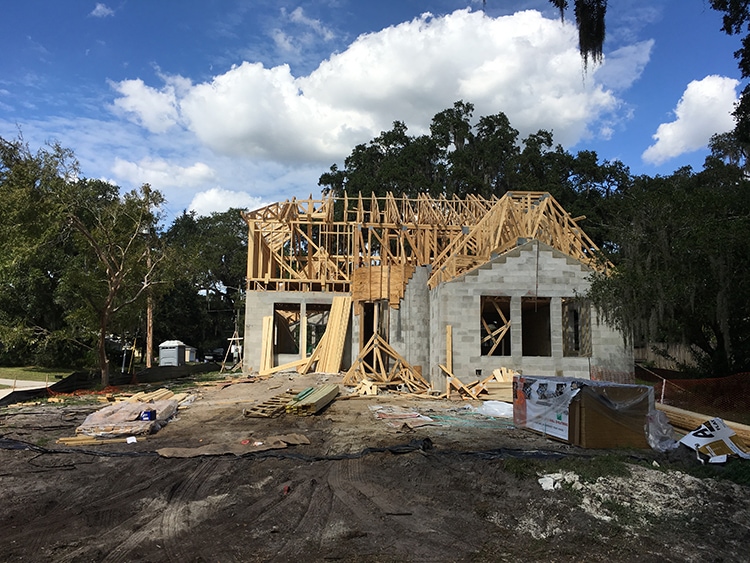 Pin
As dramatic as the exterior progression has been, we've been having the most fun inside. A couple weeks ago, I decided I wanted the stairs to curve at the bottom of our staircase and drew my idea onto a sheet of plywood: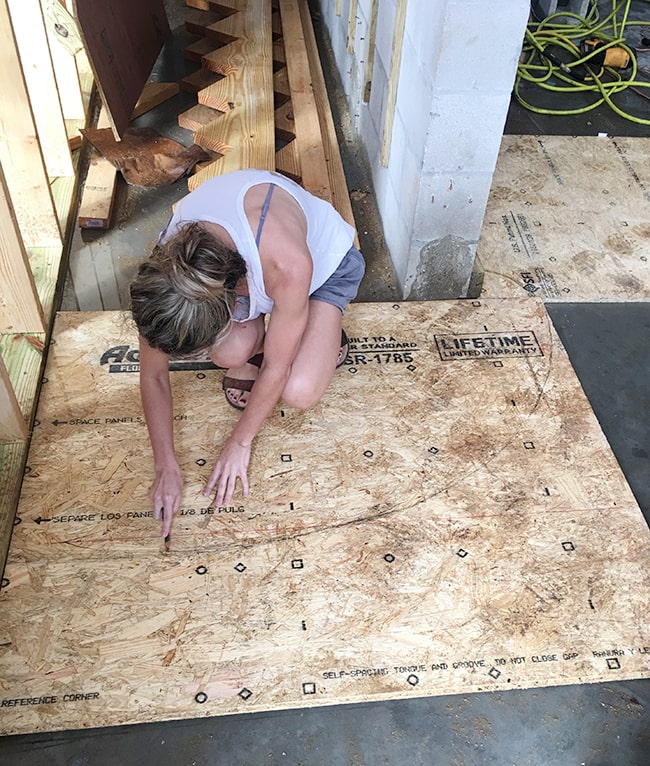 Pin
A day later we came back to this: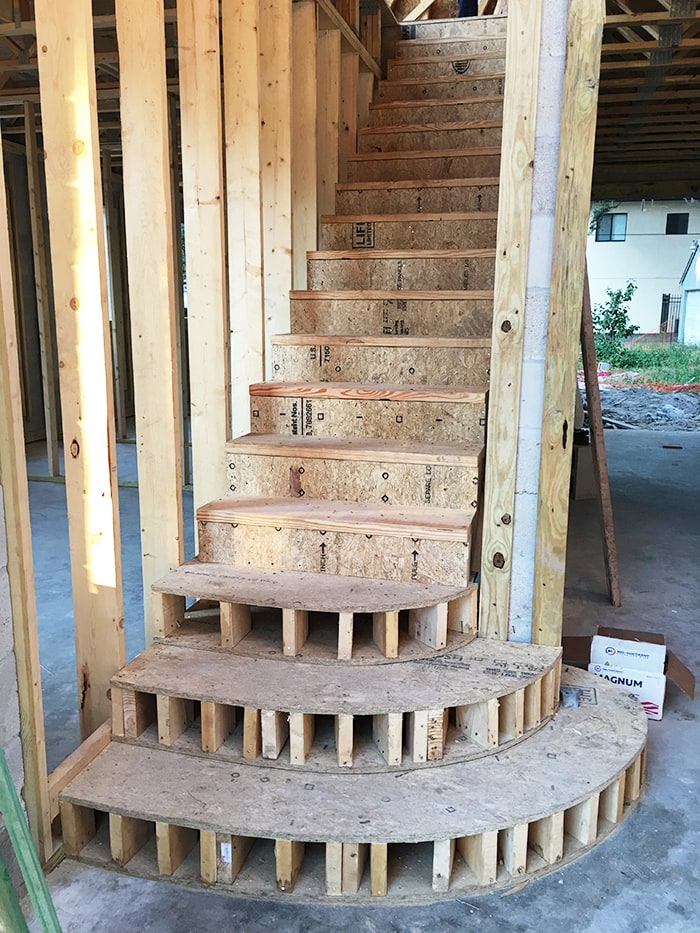 Pin
It's as close to waving a magic wand as you can get. This crew is unbelievably quick and talented!
To the right of the staircase, the front door opens up into the living room/dining area, with the kitchen in the back. Here's looking straight into the open dining space, with an opening for the patio doors on the left, bank of kitchen windows in the middle, and laundry room/pantry closet on the right.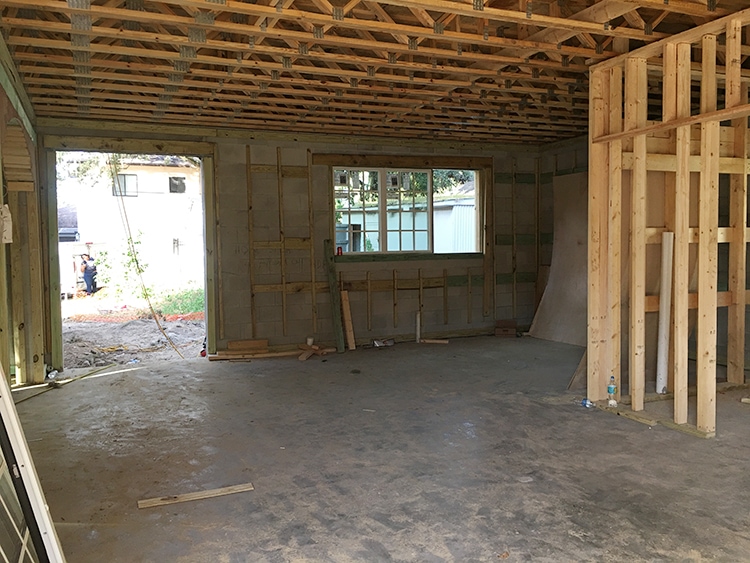 Pin
Now take a few steps forward and look back to your right to the living room: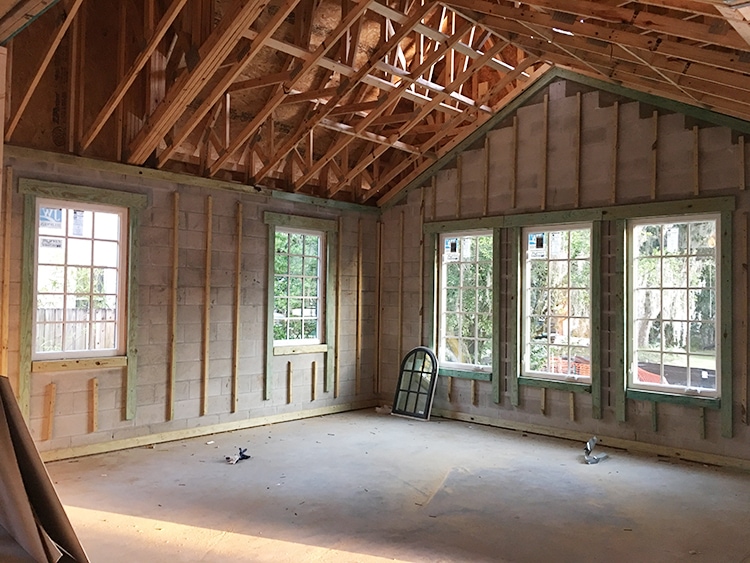 Pin
How bout that vaulted ceiling? We'll be adding straight wood beams running parallel to the floor. It's not a huge room, but it'll be gorgeous.
If you're standing in the back corner of the living room, here's the view looking back to the front entrance on the left, dining space in the middle: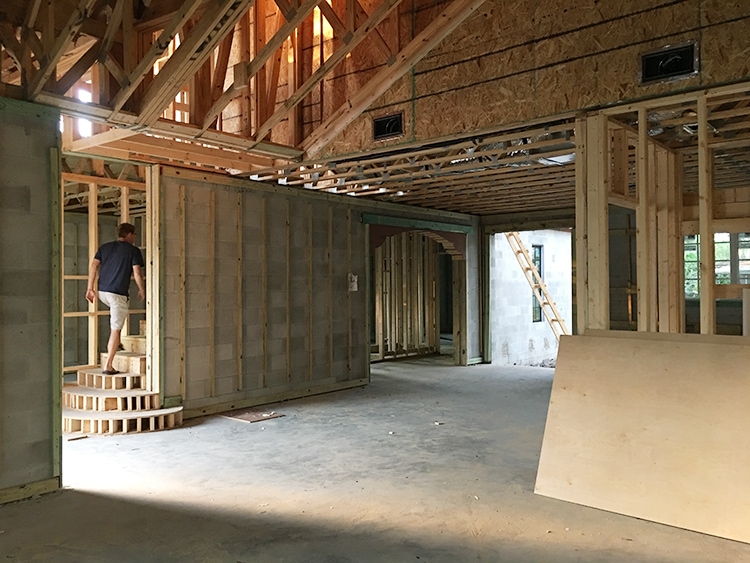 Pin
And now back to the main kitchen area. A 48″ stove with a custom range hood enclosure will be centered on that back wall.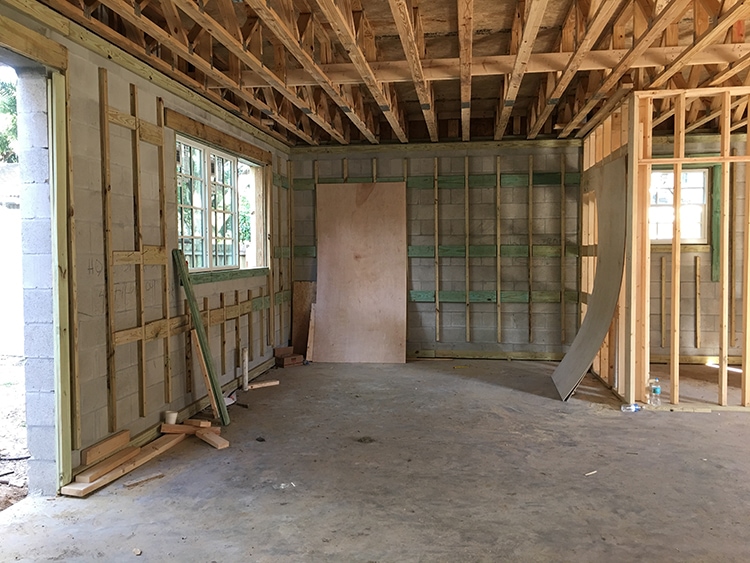 Pin
Now it's time for my FAVORITE PART OF THE HOUSE! Check out this custom archway…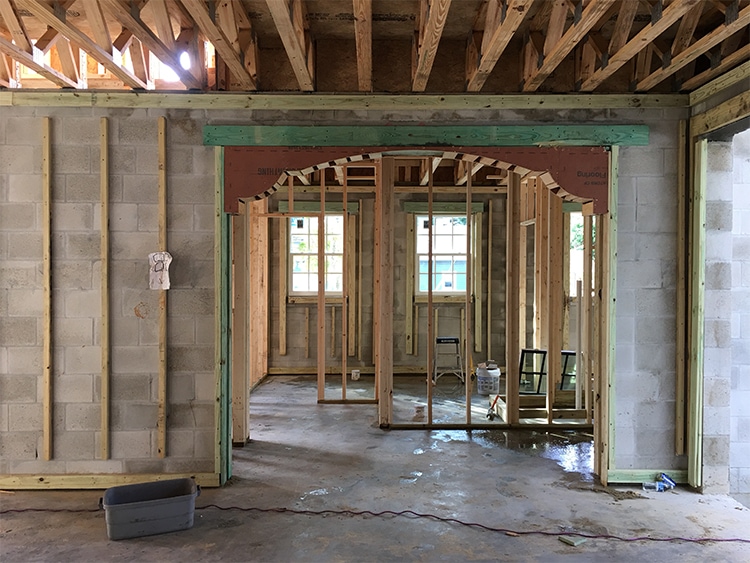 Pin
I designed this on the computer and sent it over to my builder, who said "consider it done." Now that's the language you want your builder to speak.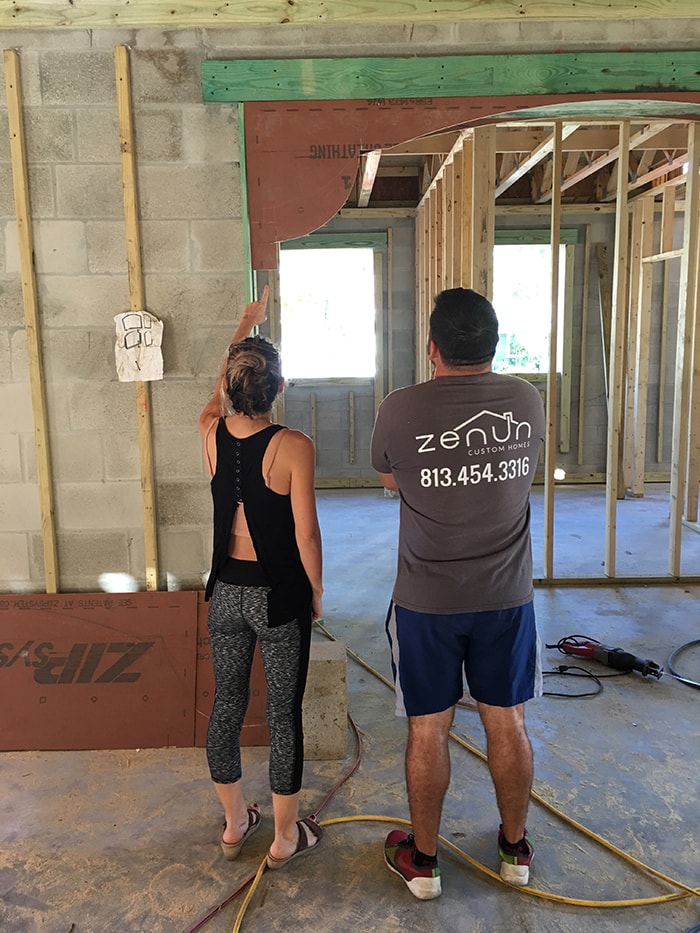 Pin
We stopped by when they were in the middle of cutting out the shape and had them adjust the measurements until it was just right. I'm not sure exactly how they finish it off, but I can't wait to find out during the drywall stage.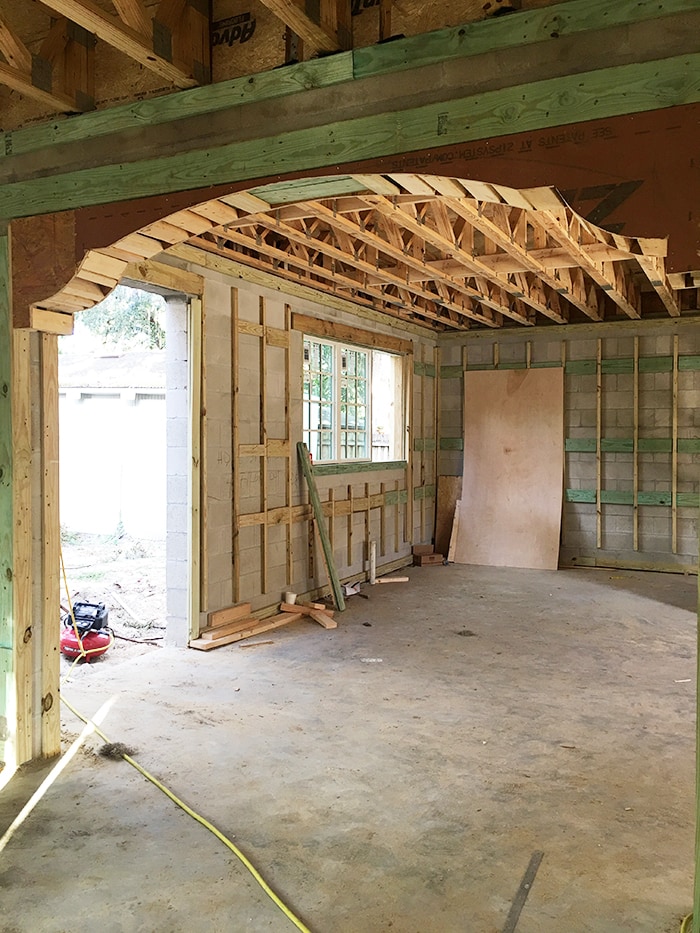 Pin
This archway leads to the master bed/bath, guest bath and office on the left side of the house.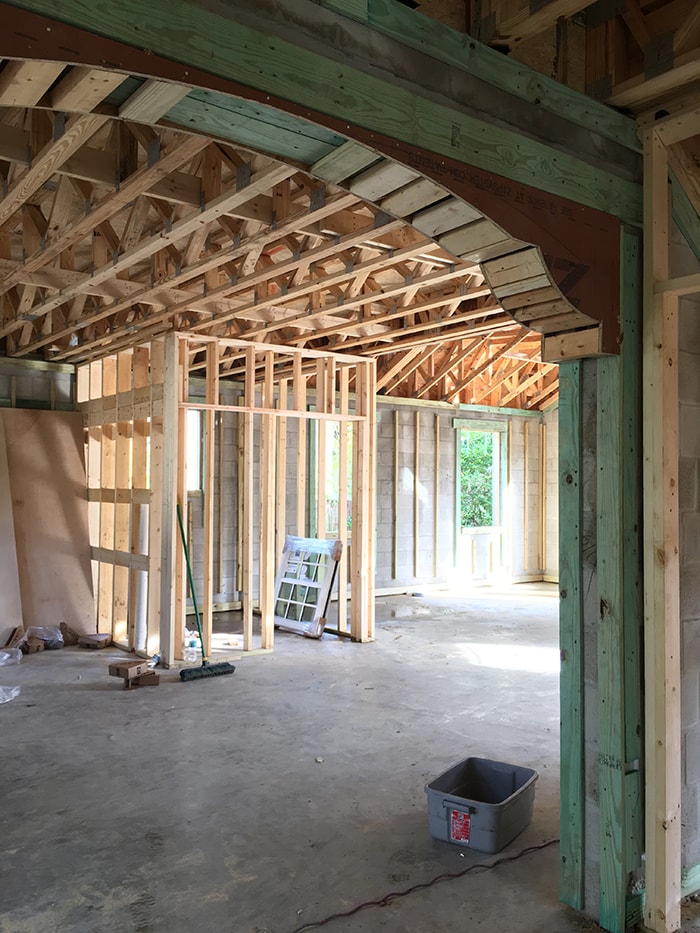 Pin
On the right you can see the under-the-stair storage closet (the living room is visible on the left).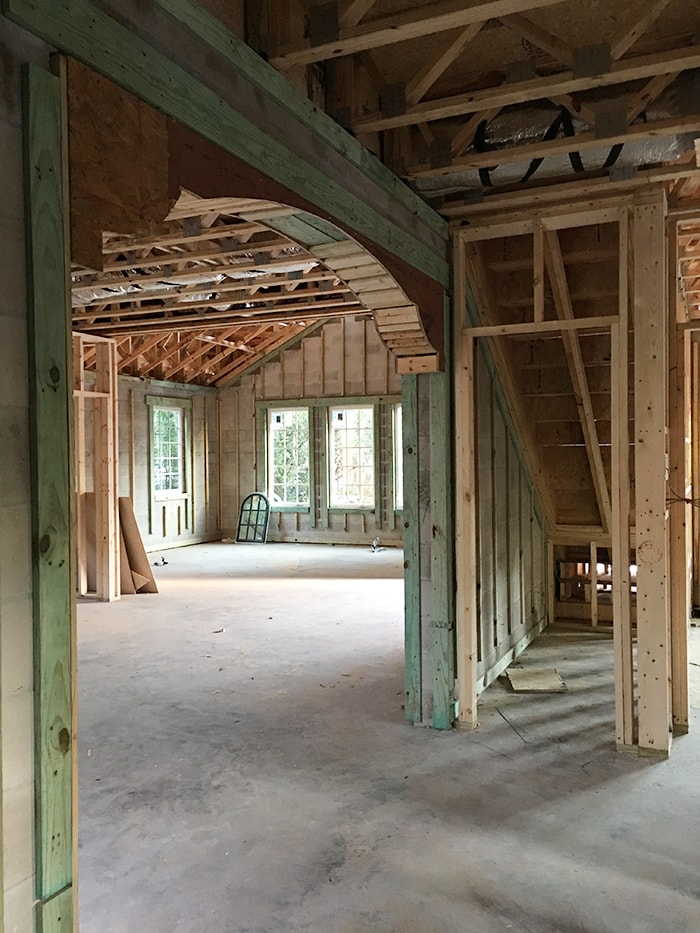 Pin
If you turn right to the back of the house, you'll enter the master suite.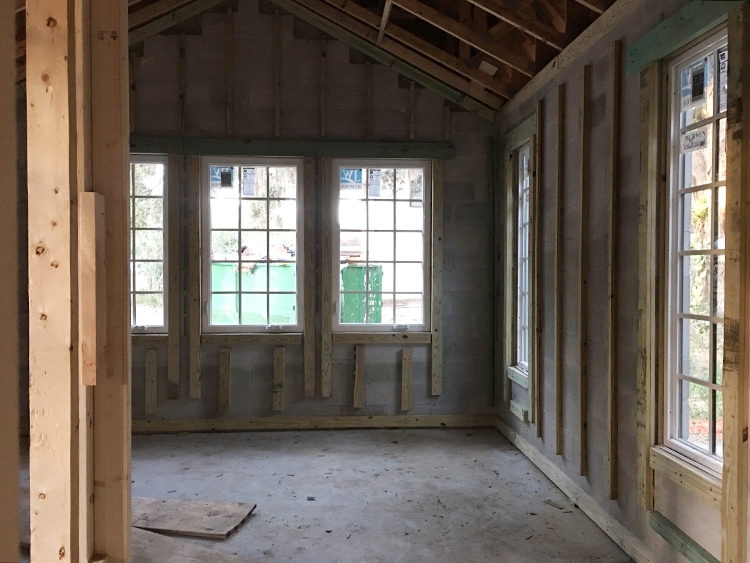 Pin
It's not a very large room (around 13'x15′) but the vaulted ceilings will make it feel open and spacious.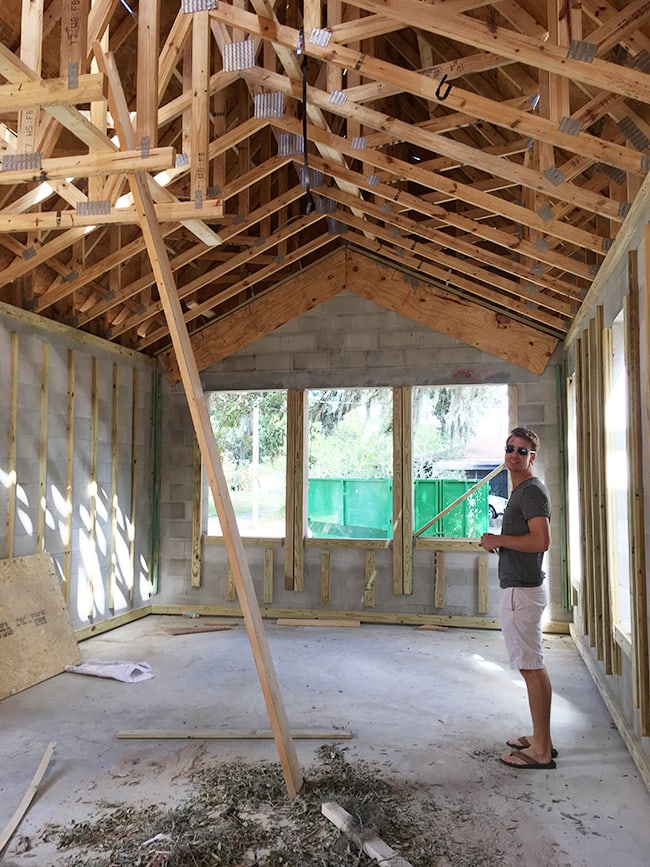 Pin
And guess what… WE HAVE ANOTHER ARCH!
Pin
I had my builder make a condensed version of the same hallway arch for our master closet *swoon*.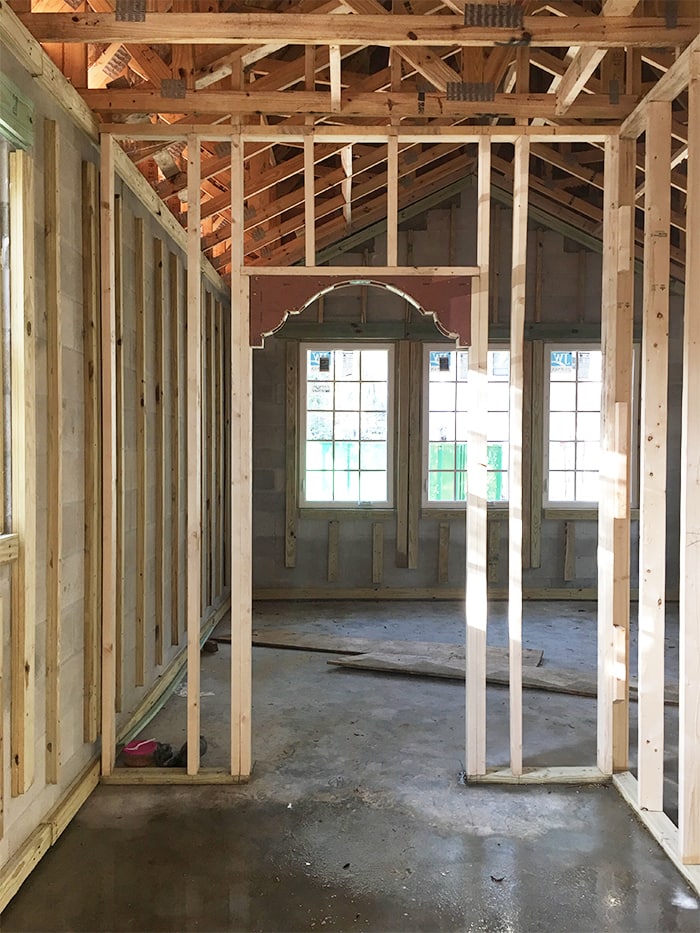 Pin
It's an open hallway-style closet and will have custom floor to ceiling cabinetry on either side. This space is one of my most anticipated features of the home!
The rest of the left side of the house is currently just a bunch of partitions so you can't really tell what's going from photos (you can see the floor plans in the original post):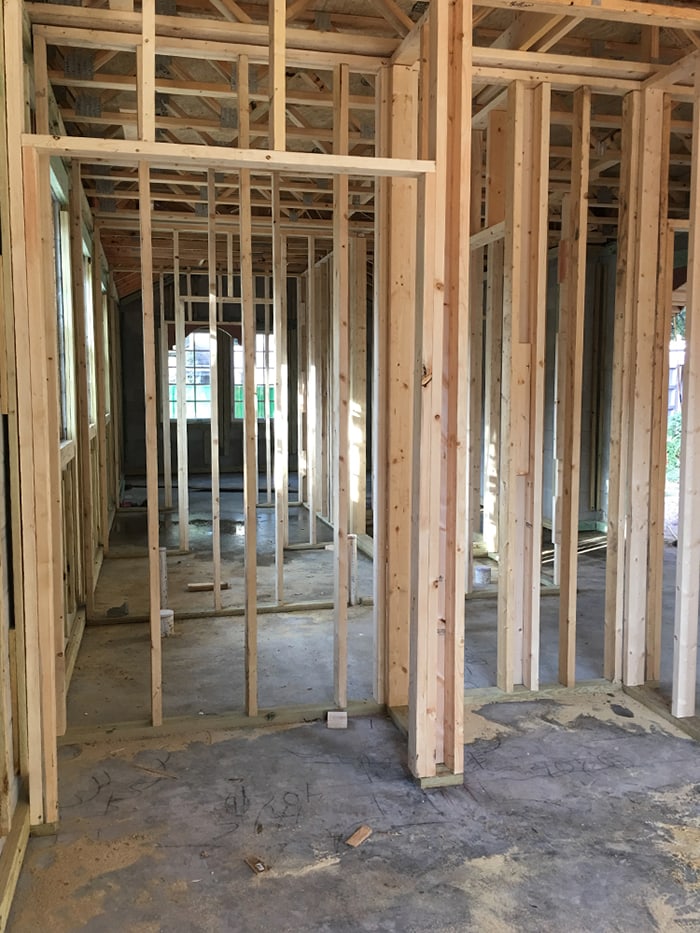 Pin
Upstairs looks about the same at the moment. Two bedrooms, one bathroom and a bonus room within approx 950 sf.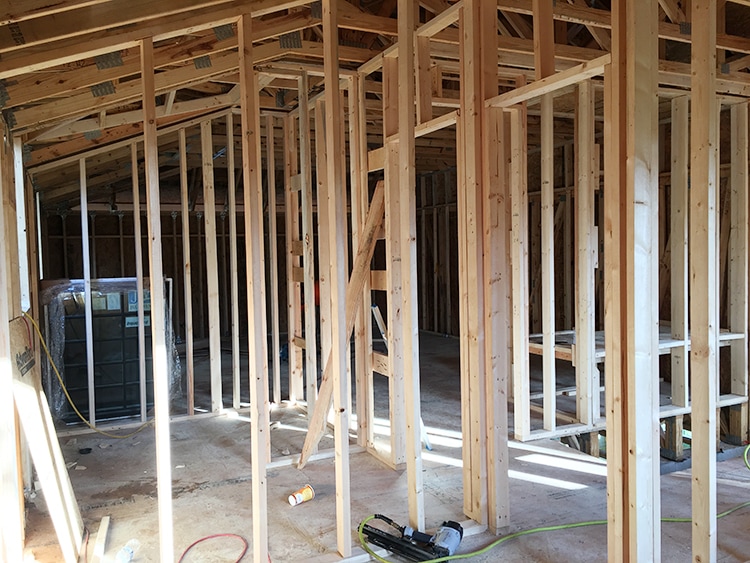 Pin
Here's how the whole floor looked a couple weeks ago, before the partitions went up: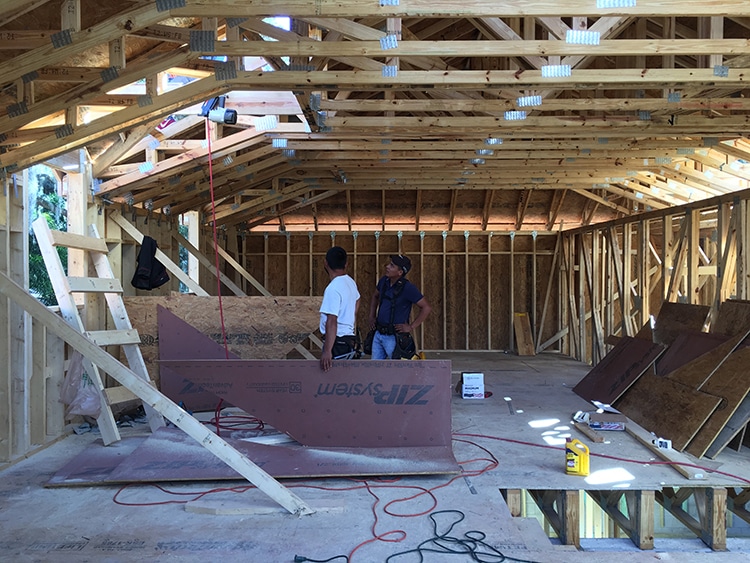 Pin
We originally weren't intending to build out the bonus room, but this unexpected code requirement turned out to be a blessing because now we have so many options to utilize this space! If nothing else, it's nice to have the extra storage room and space to hold out of town guests.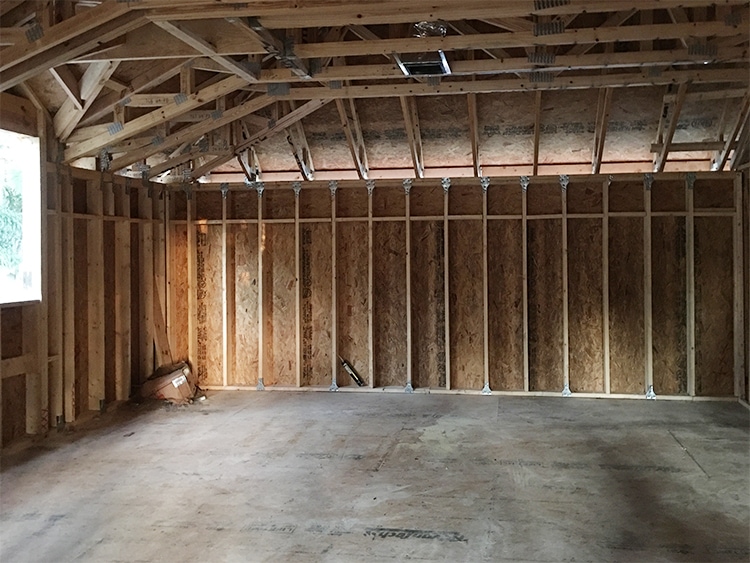 Pin
I love that all of the ceilings upstairs are sloped from the roofline. I think it adds so much character! Although there's still some areas where it's hard to visualize exactly how it will look with drywall…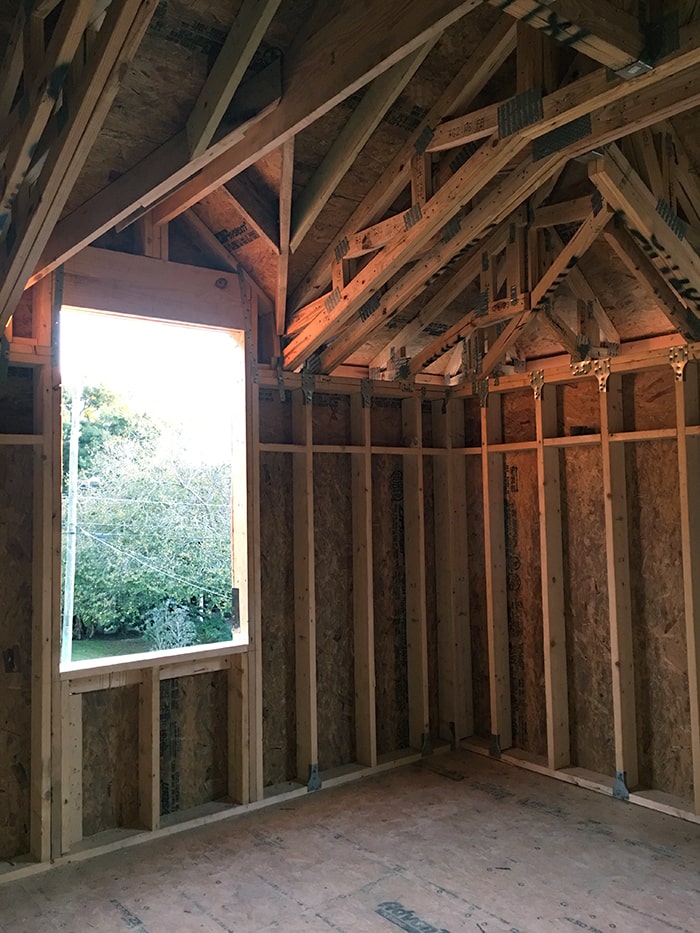 Pin
That will just be one of many surprises to look forward to 🙂
One important decision has been made—our interior doors:

Pin
We wanted something you don't see every day, and an arched top just seemed fitting with the front door and other accents in the home. I found these pre-hung solid core 7′ doors on Ebay and placed the order last week. There's a 5-7 week lead time but we don't mind the wait, as it won't hold anything up. These will be so gorgeous painted in a soft warm gray with vintage style brass hardware! Counting down the days to their arrival.
In other important interior news, we've finalized our plans for the kitchen but haven't placed the order just yet—I'll do a dedicated kitchen post soon (the cabinets won't need to arrive until January most likely) and we are 90% sure on our flooring but haven't ordered that yet either: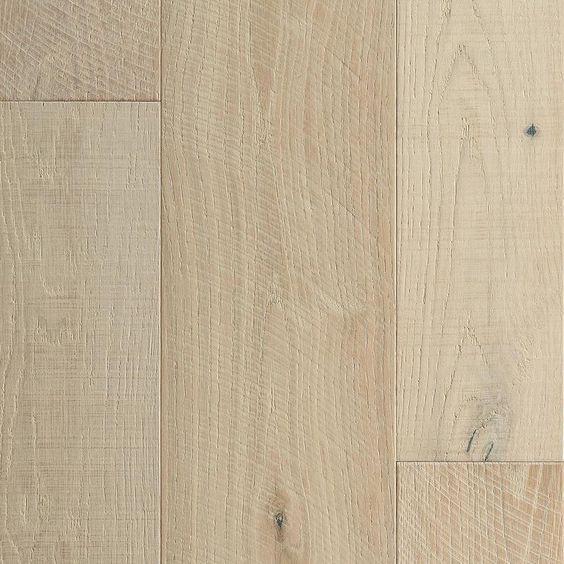 Pin
It's an engineered French Oak in a beautiful handsawn matte finish, and $5/sf. The lead time is less than a week so we still have a while before we need to order. Stay tuned for our final decision!
Our AC system is almost fully installed as of today, and next comes electric and plumbing rough-in. If anyone is dying to know, here's the electric layout we came up with for the first floor (there will probably be some adjustments once we do a walkthrough with the electrician):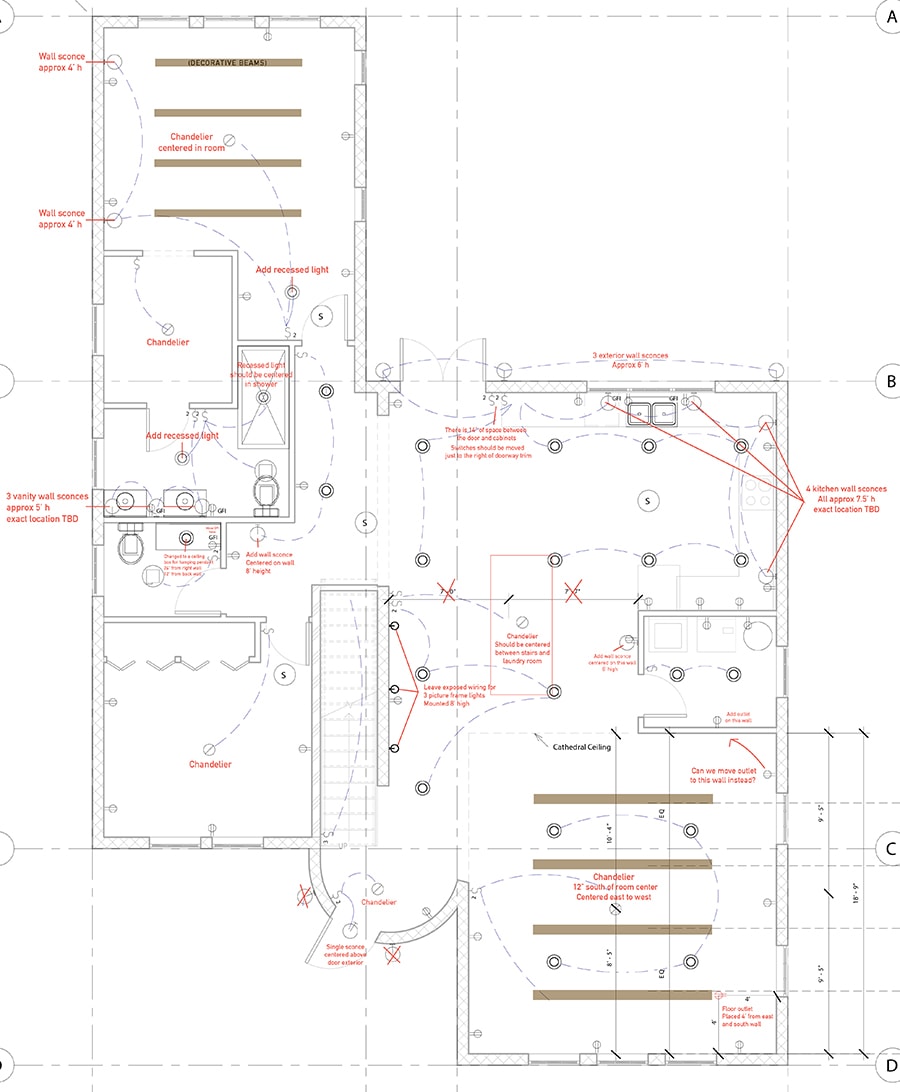 Pin
The plumbing is the trickiest part, since we have to have not only all of the fixture locations figured out, but we need the rough-in valves ordered and installed as well—which means we need to decide on shower fixtures. This poses a slight issue because I don't have all of my bathroom design plans finalized, or even halfway figured out, and I can't commit to anything without a complete design plan in place. This is the trouble with building or remodeling an entire house at once! I know I'll make some decisions I'll come to regret or have to redo in the near future, but that's the nature of the beast.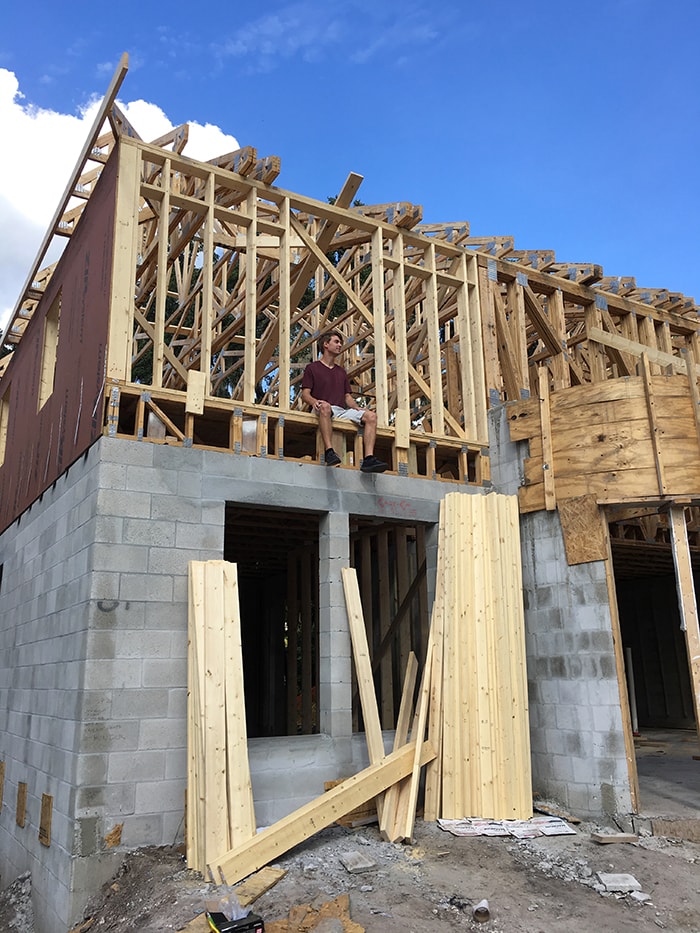 Pin
Even still, building a house has been the most exciting and rewarding process—night and day from remodeling a home, in my experience. Much of that is because we have an incredible builder who handles all of the logistics and issues that arise without us even knowing. But even with so much happening at once, this process is more predictable than opening up walls in an old house where you're guaranteed to uncover surprises (aka problems and setbacks). And, you see results much faster with a dedicated crew working 10 hour days vs. two novice DIYers fumbling their way through projects between work schedules 😉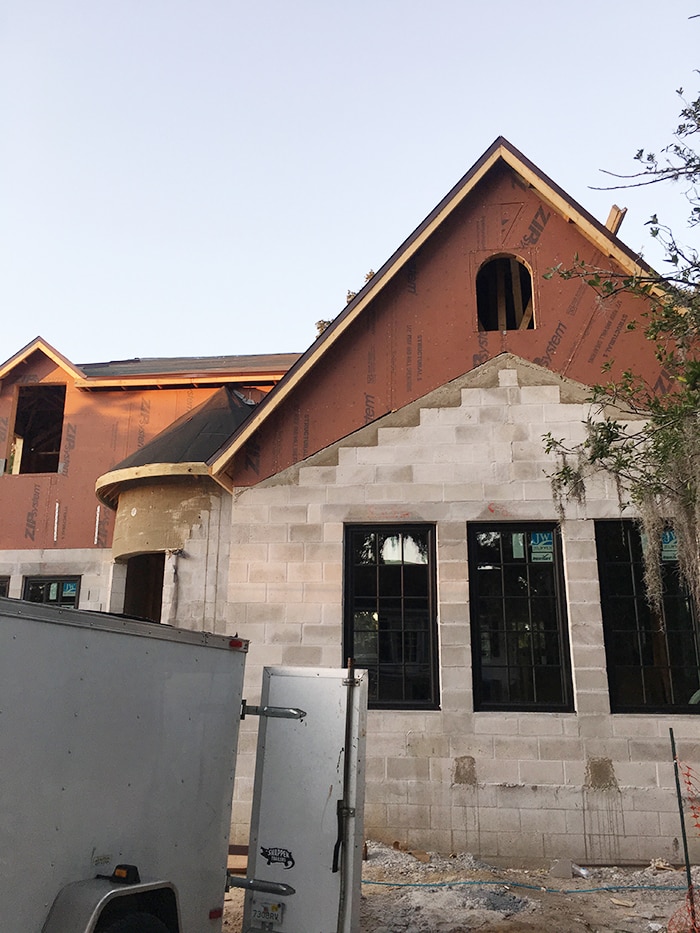 Pin
I know we're not even halfway through this build yet, but I would trade remodeling old homes for building new all day, and going through this process has made us reconsider our options moving forward as investors. I don't think this will be the last custom home build I'm involved with. We'll see what the future holds!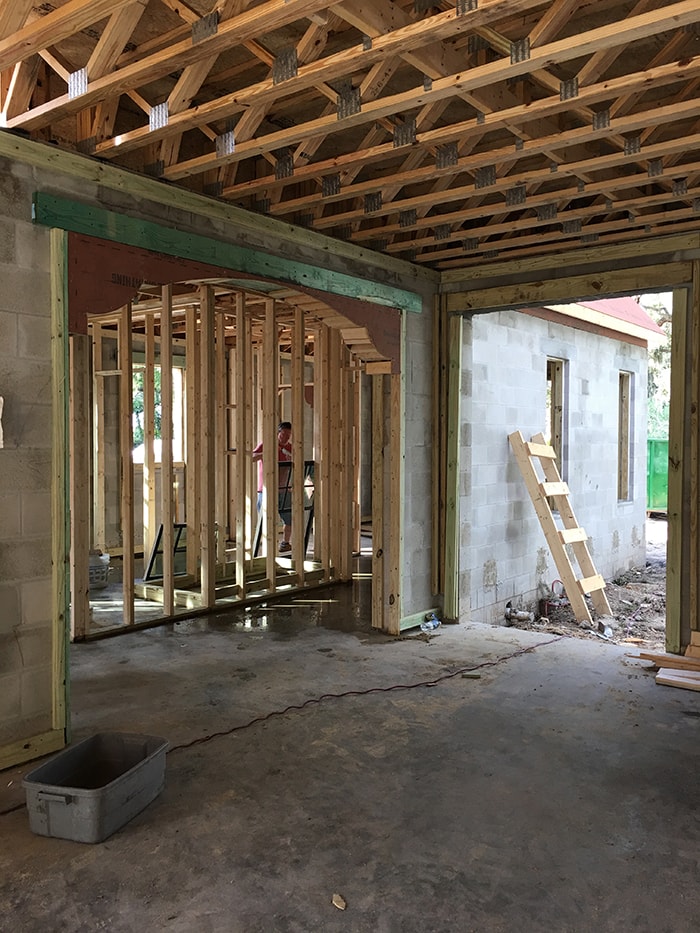 Pin
If you aren't following the new build progress on my Instagram stories, make sure you head over now and catch up on everything you've missed! I try to update at least weekly, and will be sharing more frequently now that we're getting to the fun parts.
Next up: countdown to the dining room reveal in the Riverside Retreat! See you back here before Thanksgiving,