Today is Part 3 and the final stop on the Heights House Christmas Tour! Make sure to check out Part 1 and Part 2 first in case you missed it…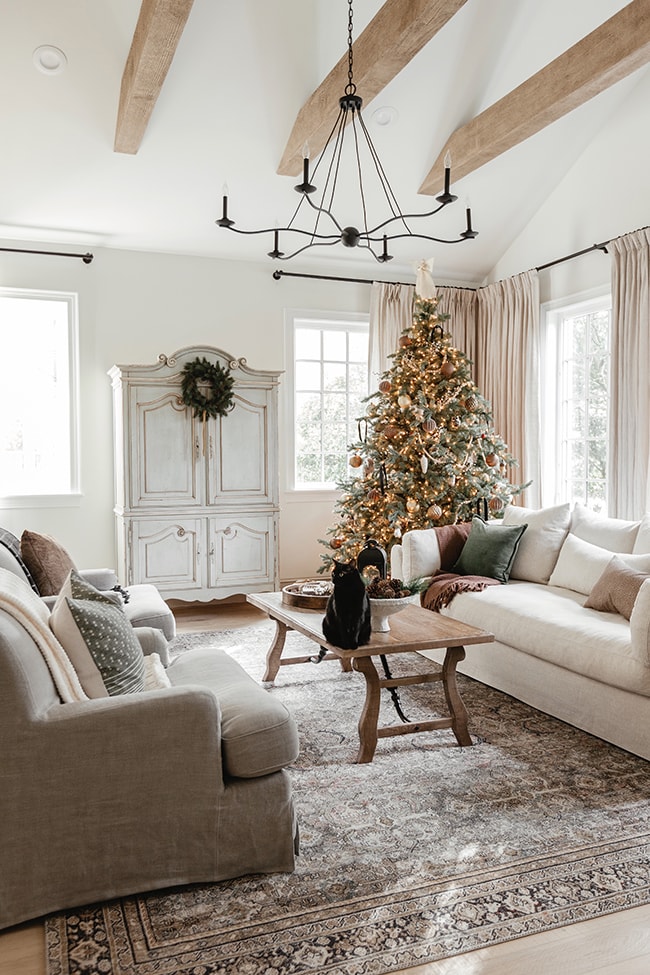 Yesterday we put the finishing touches on our exterior, just in time to snap a few photos at dusk. This year we hung our own lights for the very first time (we meaning Lucas, and we both agreed to hire it out next year…)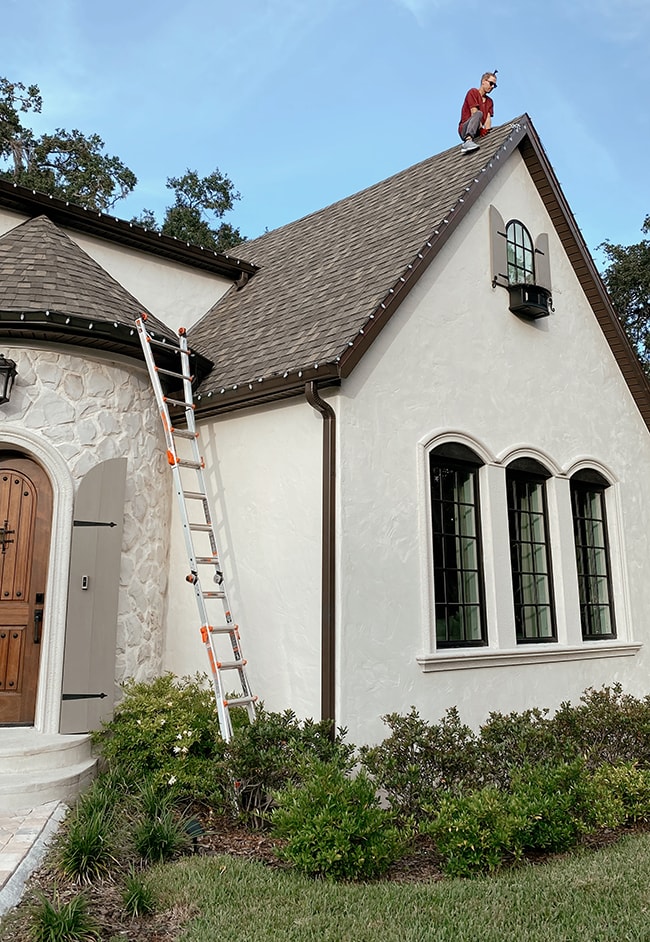 After many hours of research I settled on these warm white LED C9 bulbs for the house & walkway, and these LED twinkle lights for the bushes (everything is on a timer through this outdoor smart switch).
I also bought these remote control window candles (one for each window in the house). These can also be set on a timer and they flicker like a real flame—one of my favorite new finds this season!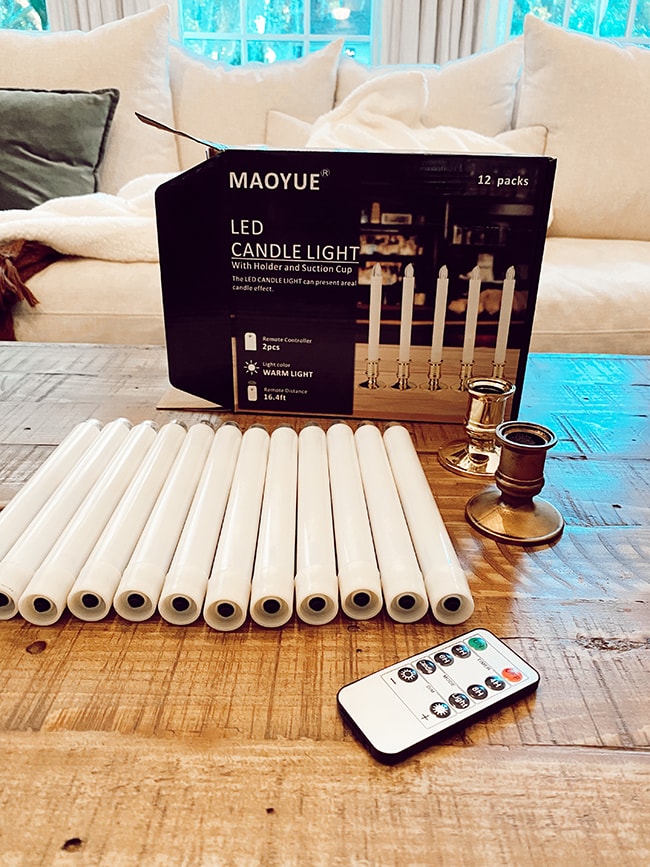 Several weeks ago I ordered a 25′ live cedar garland from Costco.com (thanks to a few recommendations on Instagram!) and we've been keeping it wet since it was delivered last week. I'm hopeful it will last until Christmas here in central Florida…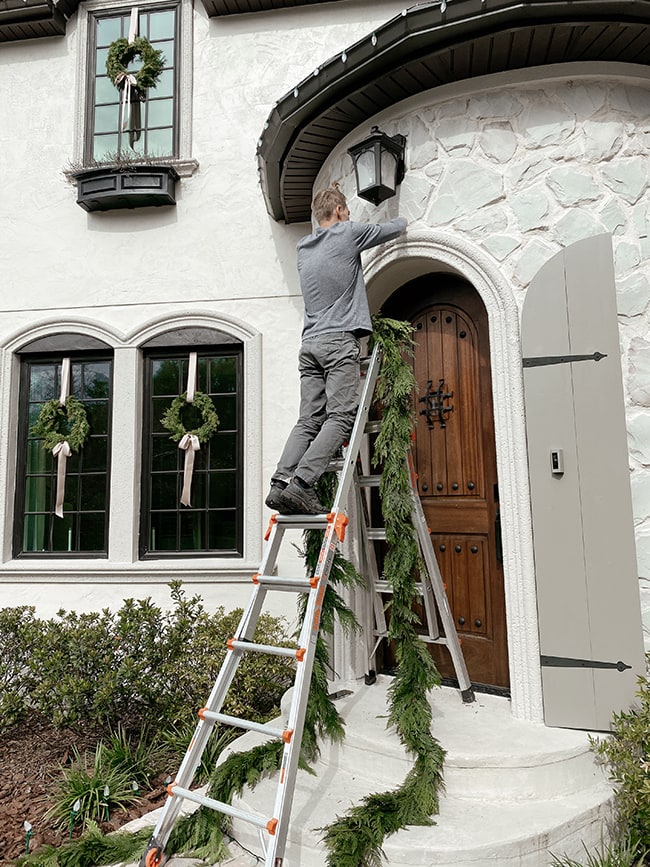 We attached it around the door trim using three screws (in anchors) wrapped with floral wire, then I cut the excess off the bottom and used the extra branches to make it a bit thicker. This garland is already so lush and beautiful though, I think we'll be ordering one every year!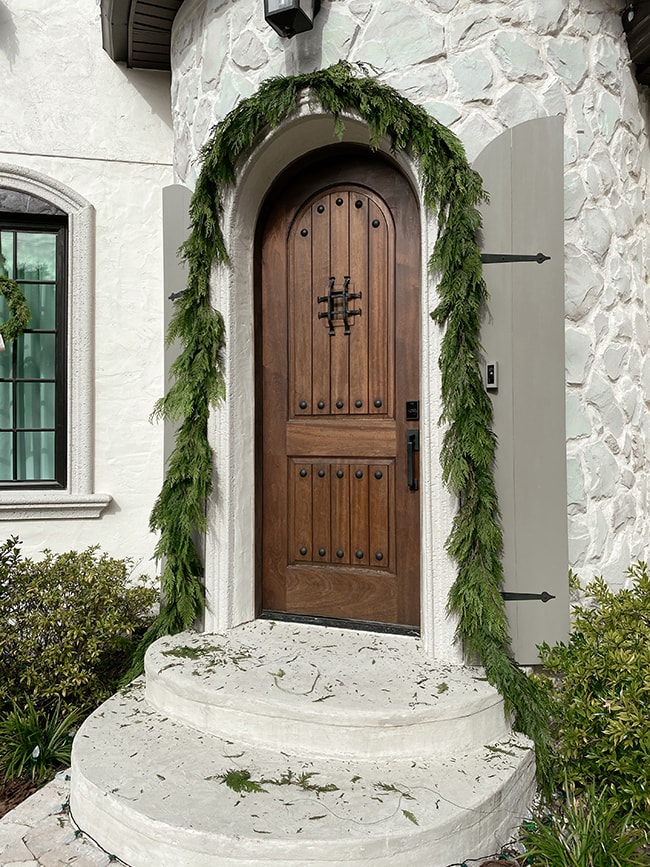 I also took a few extra clippings and wrapped it in a bow with bells to make a swag.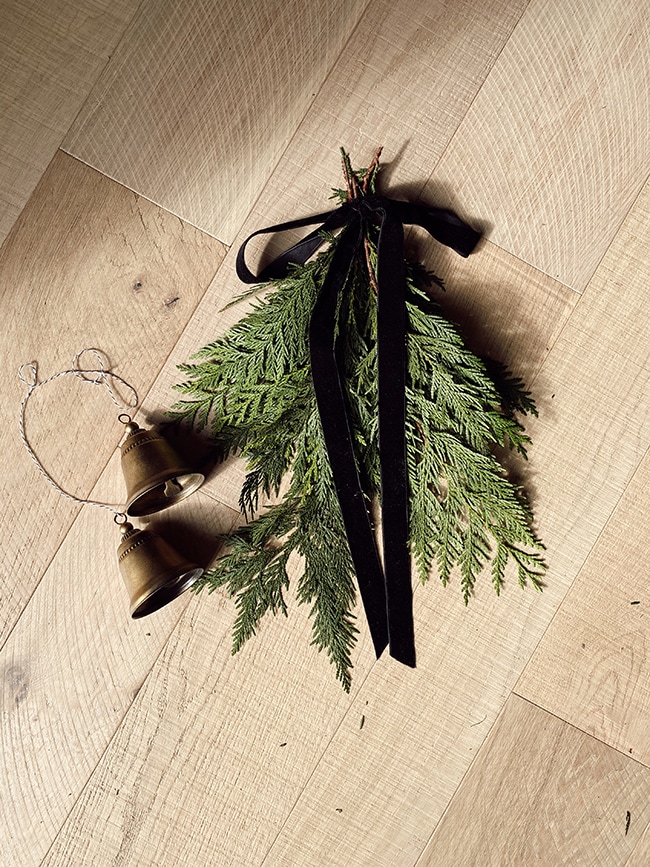 Love!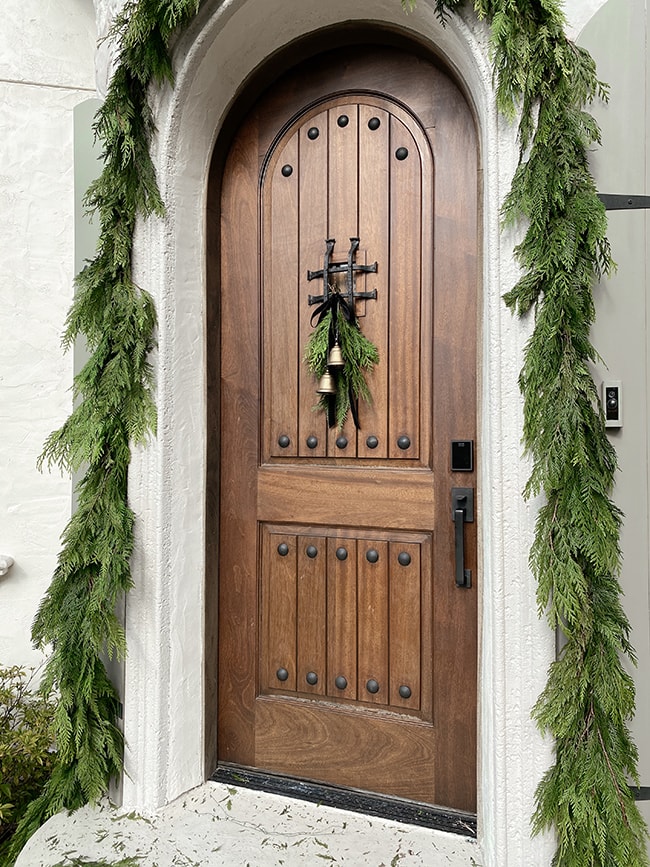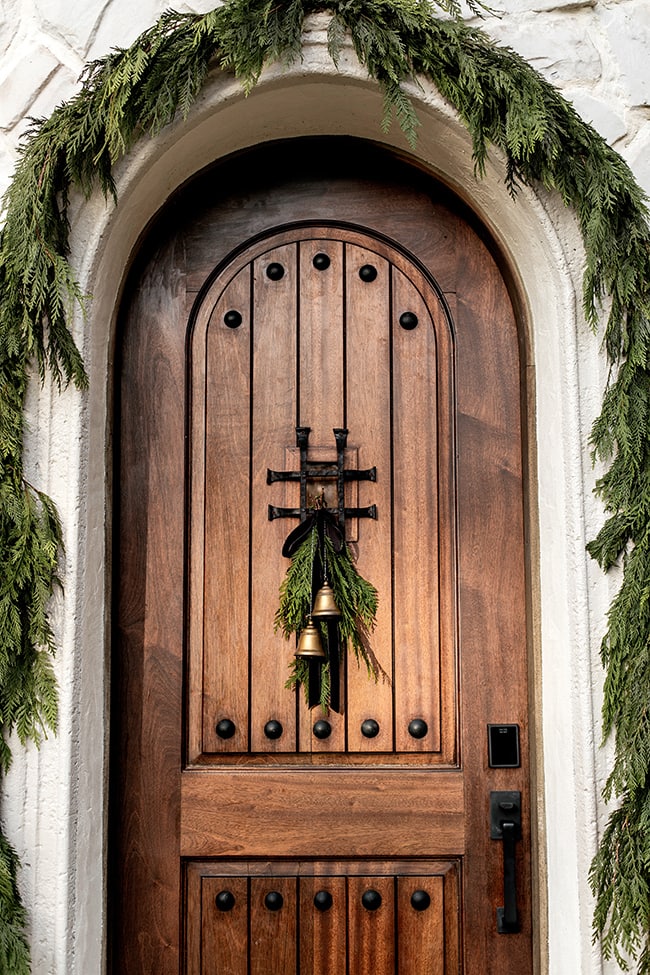 On each window I hung a 20″ faux cedar wreath (unfortunately discontinued) with this pretty taupe satin ribbon (hoping it will last outdoors, our weather is really mild in winter!)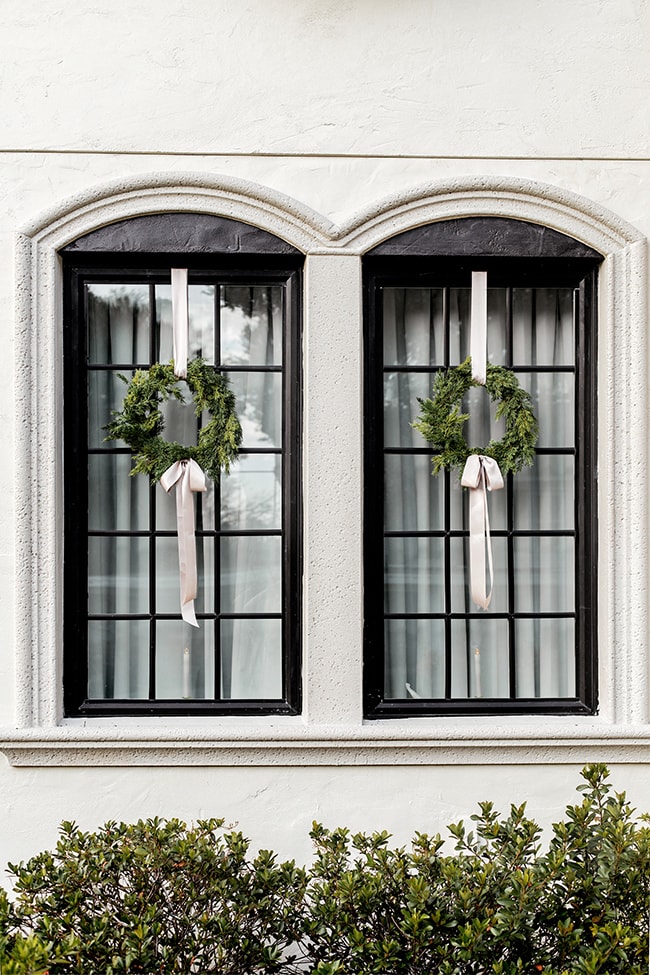 We also removed the dead plants from our window boxes and stuffed them with leftover faux pine branches. At least those won't die 😉
Finally, I thought it would be fun to hang some large ornaments on our tangerine tree…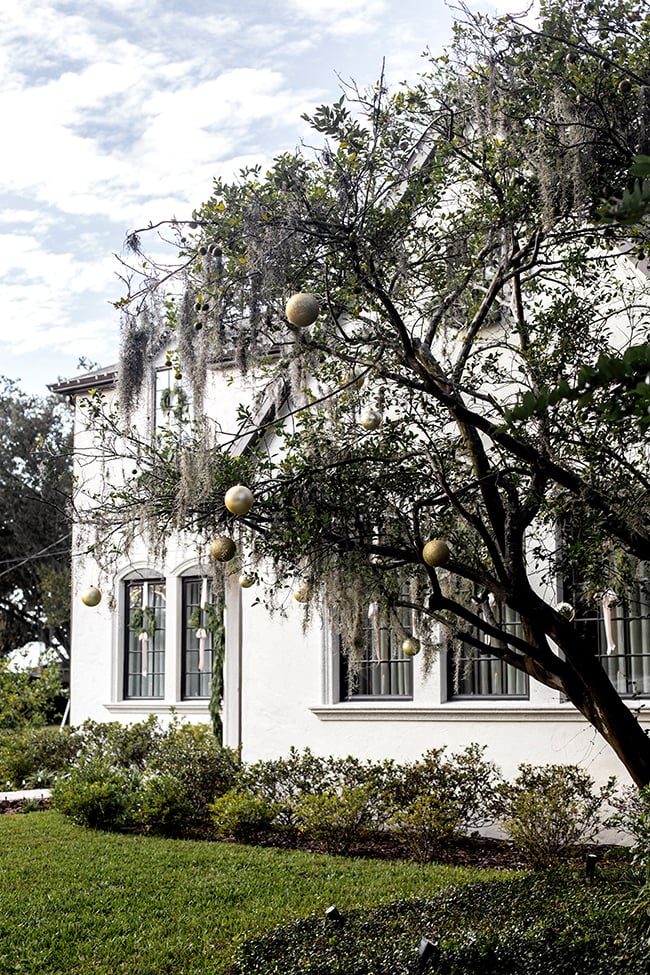 We also strung these really cool blinking lights, which I'll be sharing a video of tonight on Instagram!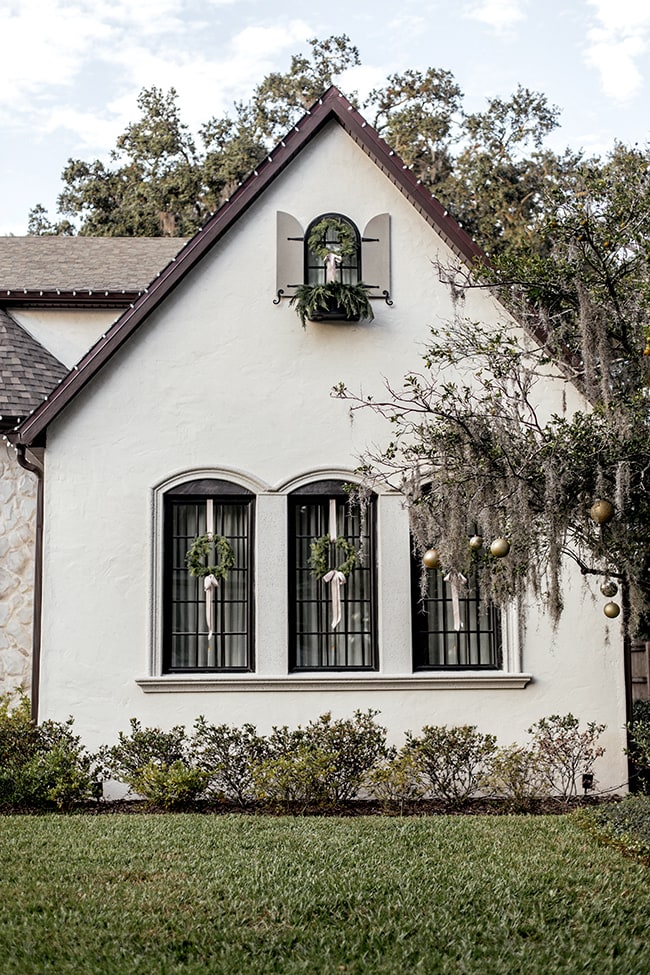 This is the first time we've really decorated our exterior for Christmas, and while it may not look like a professional job, I think it's still pretty charming!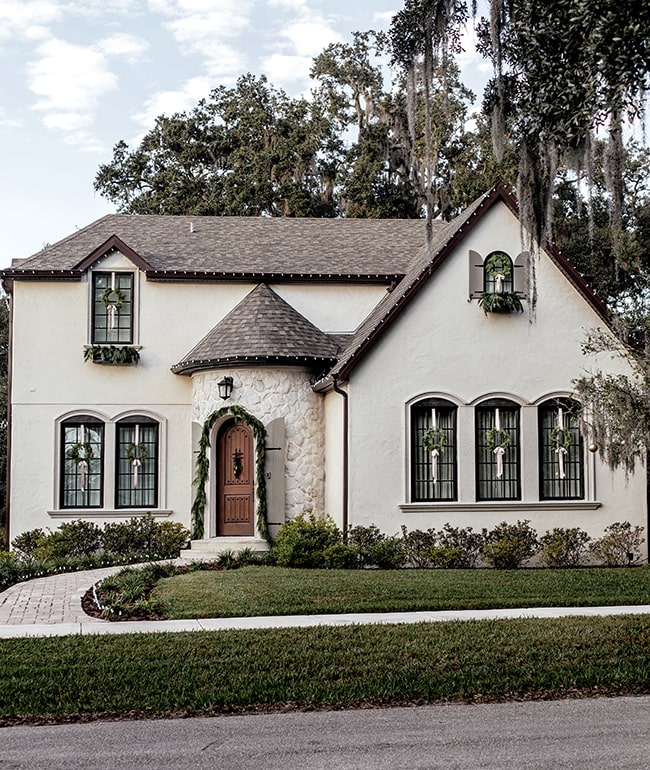 Now if only we could have a Christmas miracle and wake up to snow…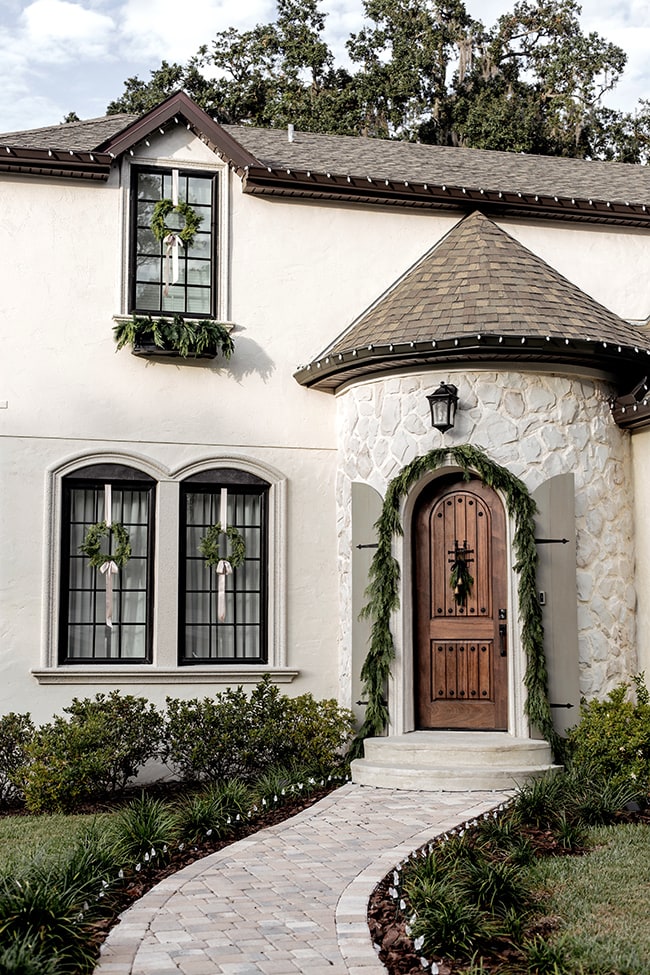 Ha! That would be something. Actually, this past week it dropped below 50º for the first time and that meant I finally got to dress my baby in this cute outfit…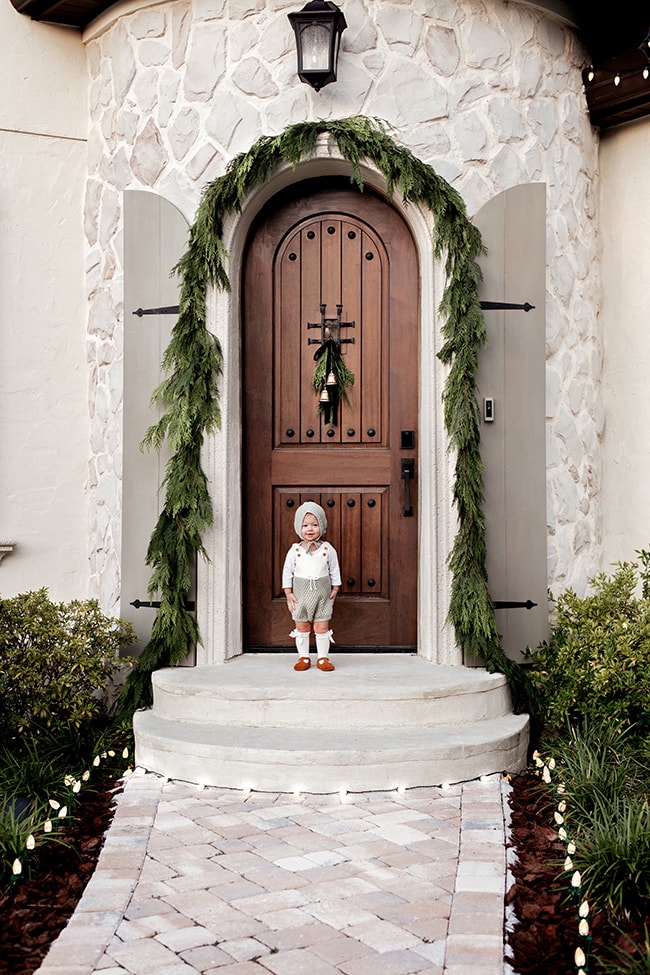 I mean… come on…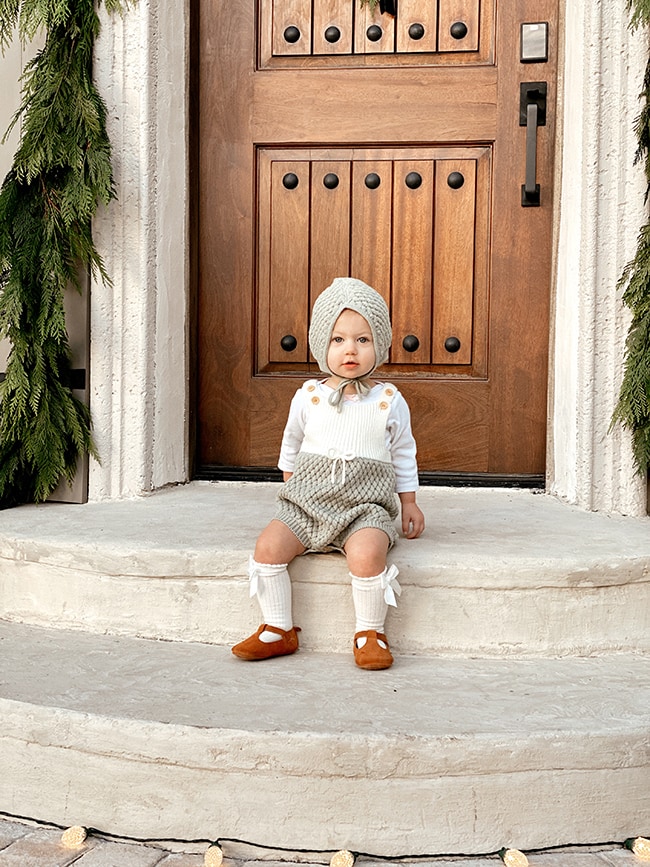 Okay, these might actually be my favorite Christmas photos from this tour…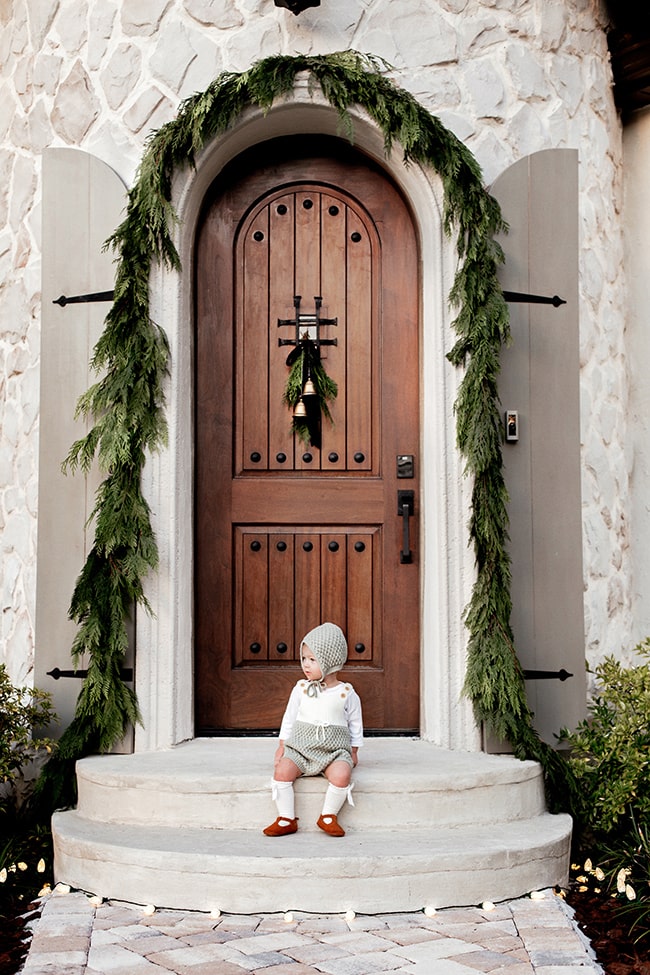 Here's a photo at dusk—the candles glowing in the window are my favorite.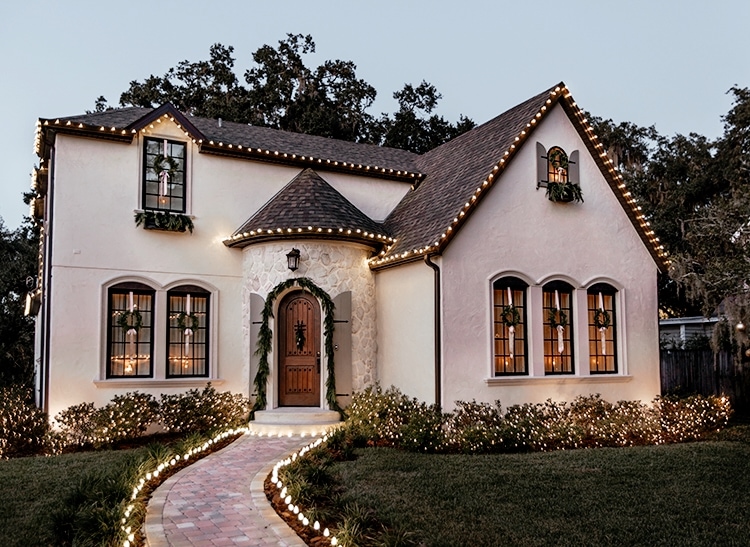 Who wants to see the house all lit up at night? Tonight I'm sharing a video tour of the exterior & interior after dark in my Instagram stories. It's a completely different perspective than I've ever shared and you won't want to miss it. Make sure you're following me on Instagram and tune in to watch!