The secret's out… I'm so excited/nervous/honored to announce that I'll be participating in my first ever One Room Challenge!
For those of you new to this concept, it's a bi-annual design challenge event created and organized by Linda from Calling it Home. 20 brave bloggers have accepted the challenge of designing and executing a room makeover and blogging their progress along the way—all in six weeks! I have to admit, I was very apprehensive about taking this on considering we're almost 3 months into our laundry room renovation which was supposed to be done a month ago! I know firsthand how easily things can go wrong and set you back, especially as DIY'ers. But I couldn't say no to this opportunity, so believe me when I say things are about to get crazy here with two major renovations happening at once.
If you're just visiting for the first time, welcome! My name is Jenna and I live in the northern California foothills with my husband Brad. We bought our current home a year and a half ago and have been renovating and DIY'ing our way through it ever since. We're not at all professionals—I just have a strong desire to transform my living space and fortunately Brad agrees to help 🙂
So let's get down to business! If you've been following me on Pinterest lately, you may have noticed some major bathroom fever lately—yep, we're finally redoing our original 1970's guest bathroom!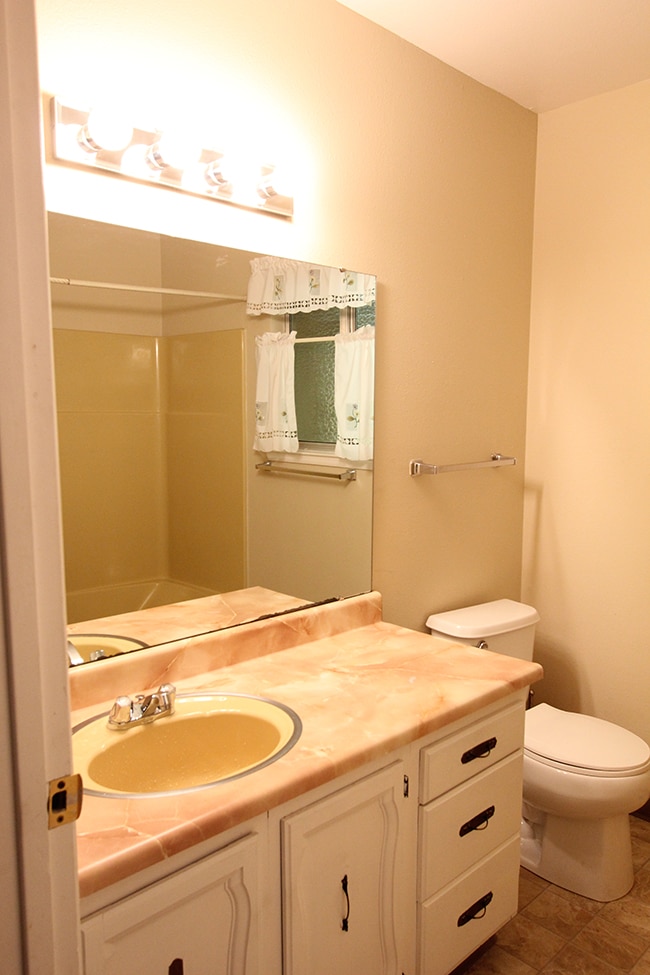 Pin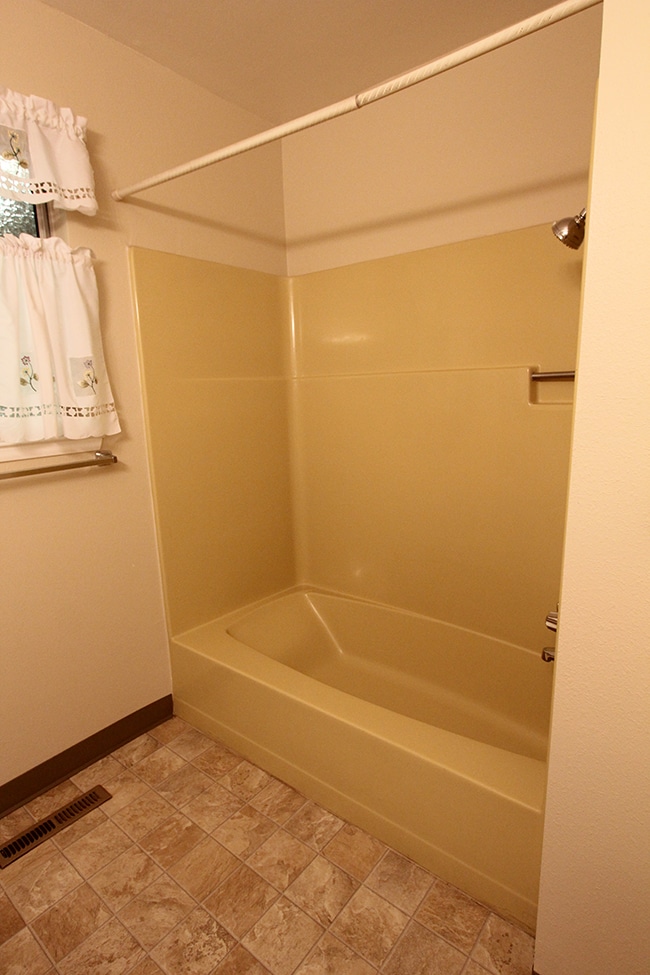 Pin
This is one room we have competely ignored since moving in. We stuck Susie's litter box in the bathtub and hid it behind a shower curtain. Poor girl had to look at this thing every day.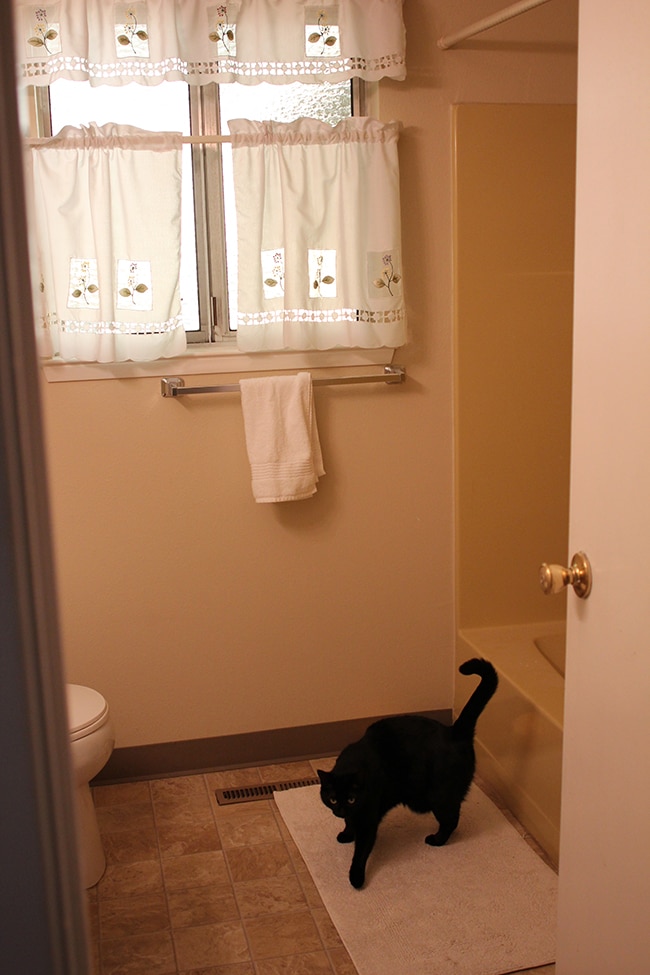 Pin
And it must confuse our guests, walking into this newly renovated, bright and spacious home, then suddenly finding themselves in dark and cramped yellow time capsule.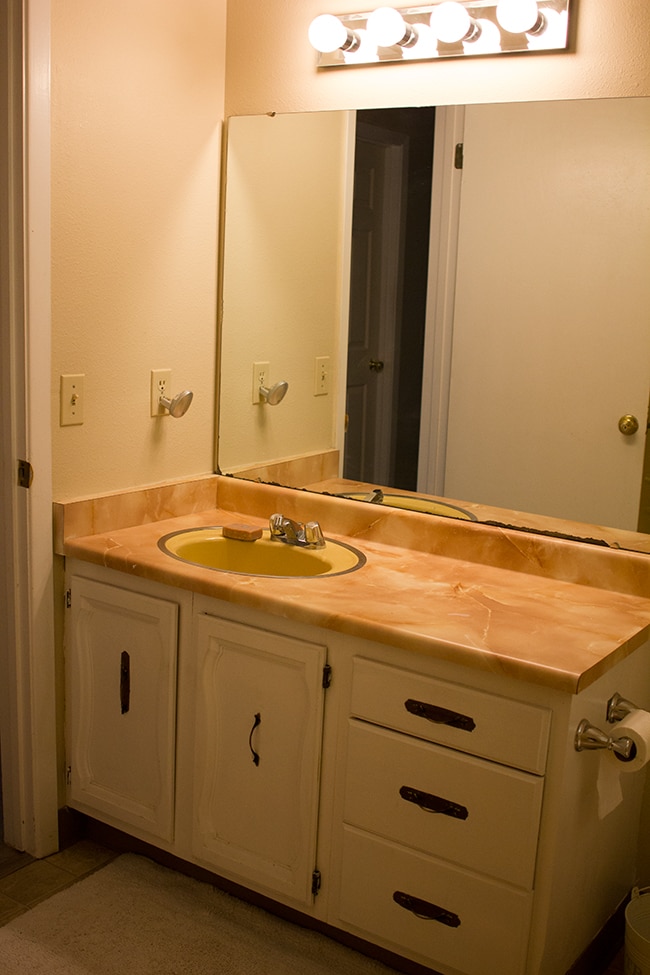 Pin
Your days are numbered, harvest gold.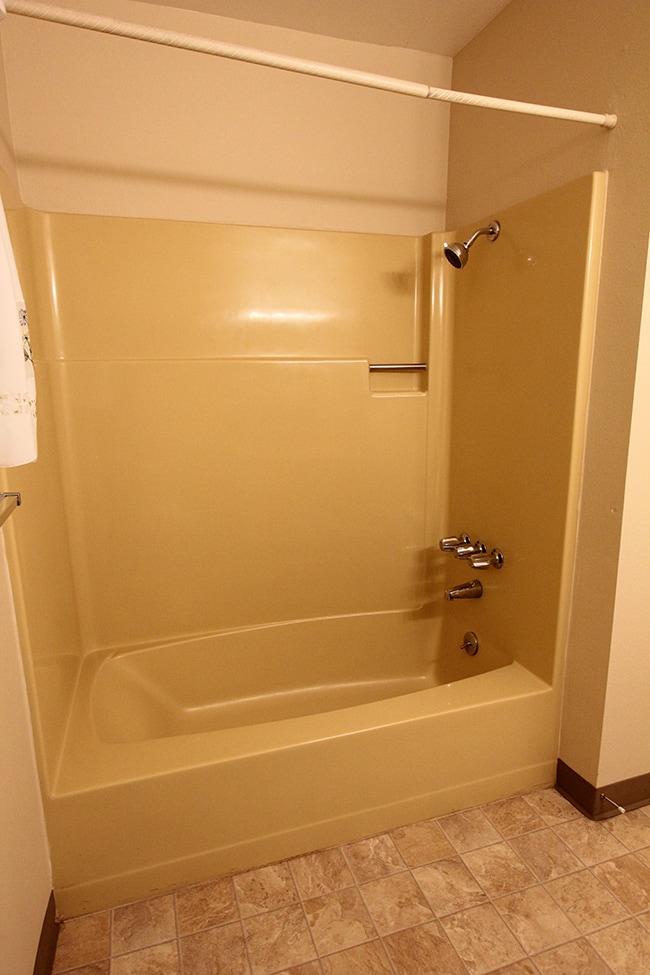 Pin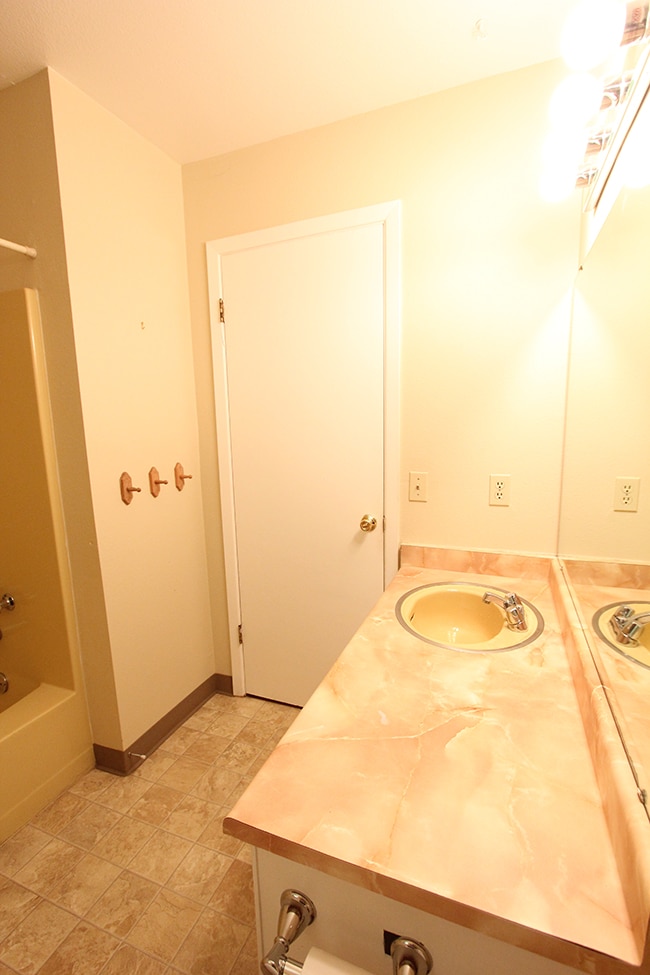 Pin
Now comes the fun part—the plan! I've gone back and forth so many times since agreeing to the challenge. My first thought was a calm, serene, spa-like space but after seeing some amazing inspiration on Pinterest, I decided to do things a little differently. Here's the vibe (click images for sources):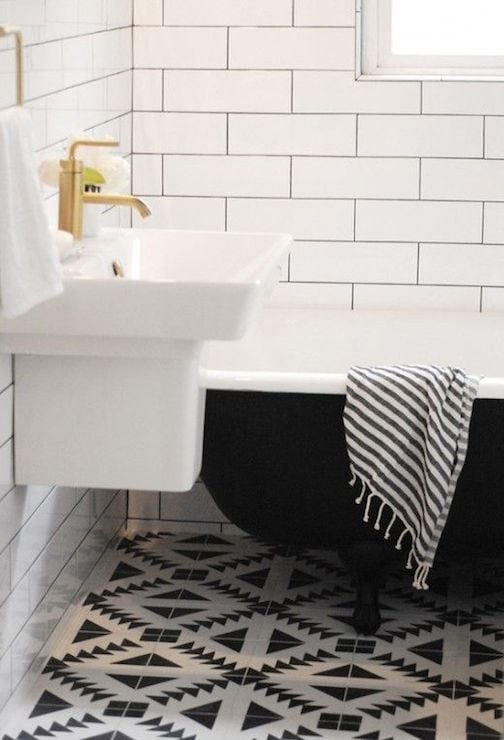 Pin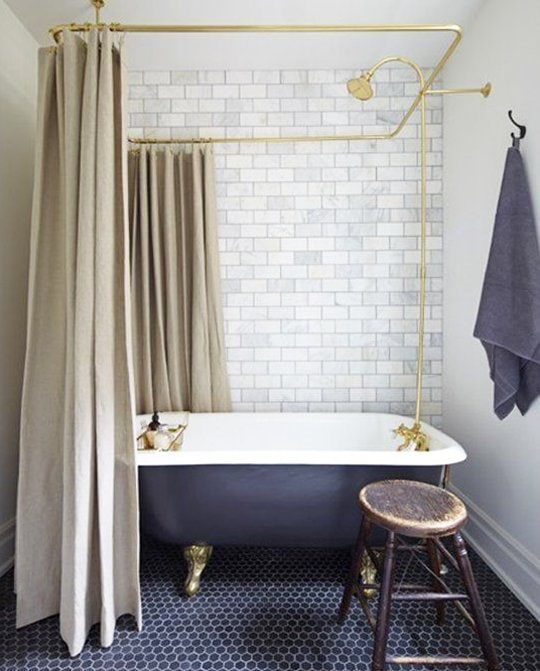 Pin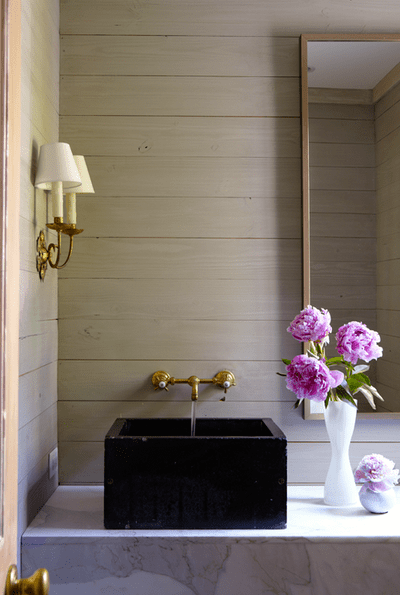 Pin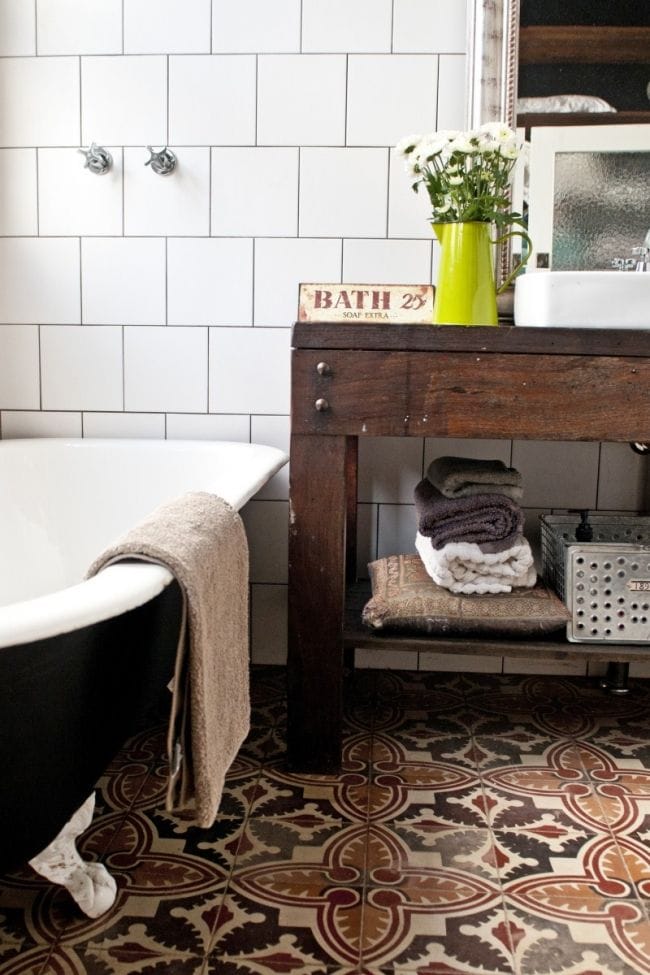 Pin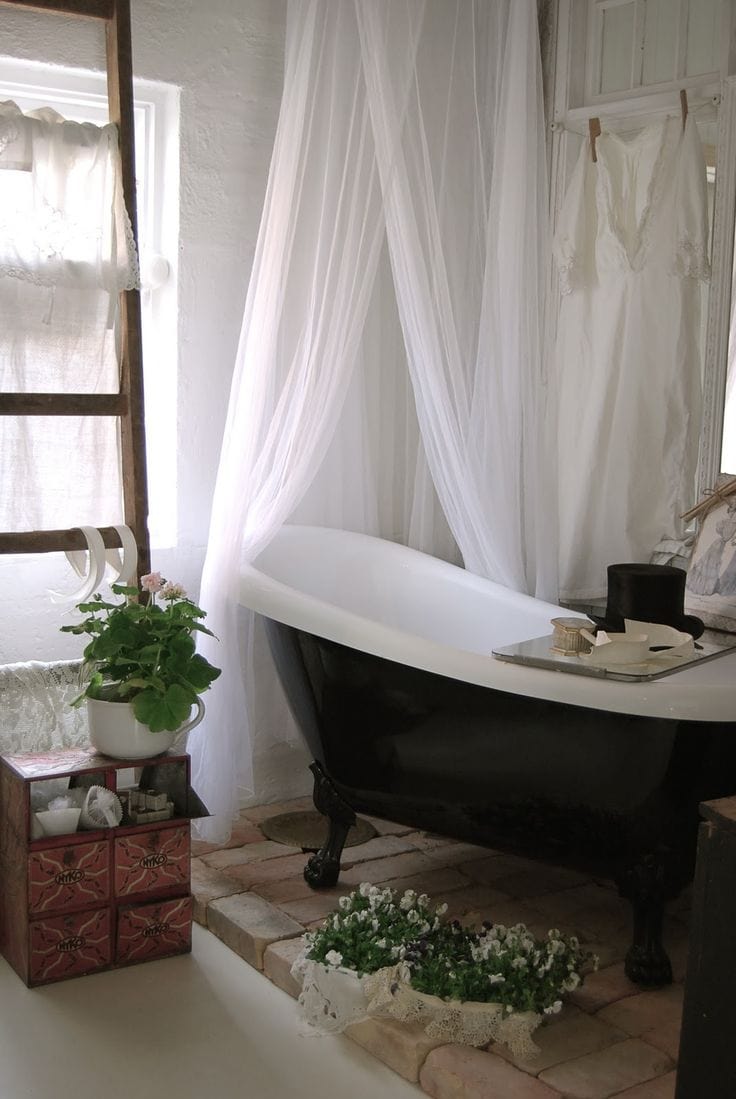 Pin
Pin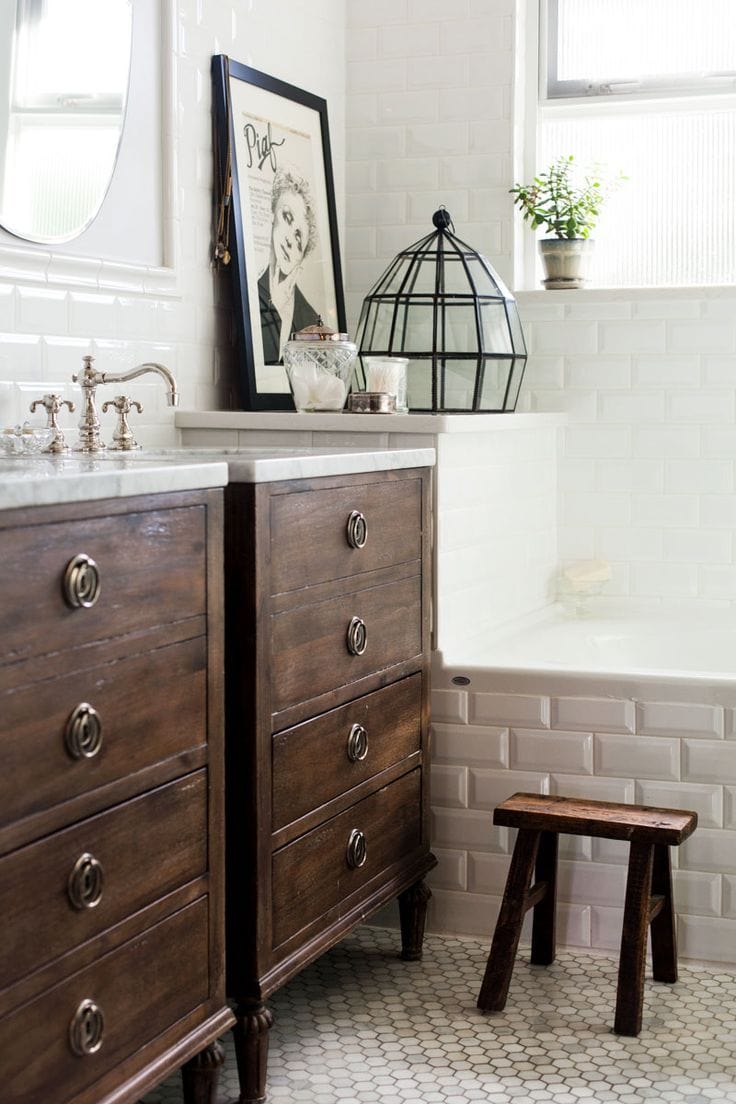 Pin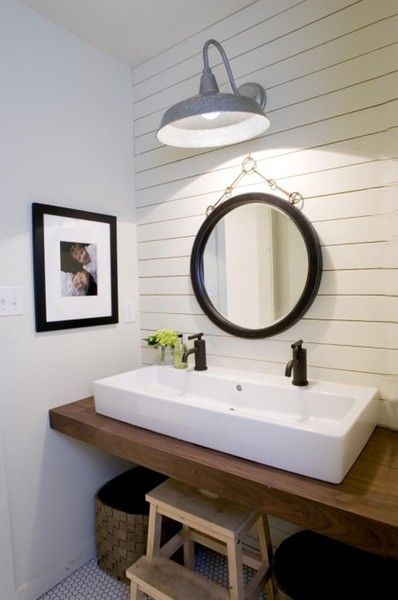 Pin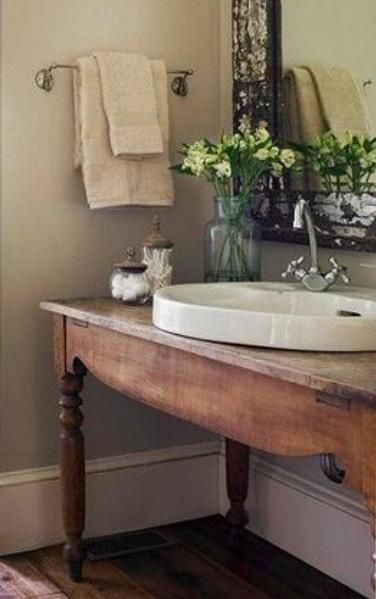 Pin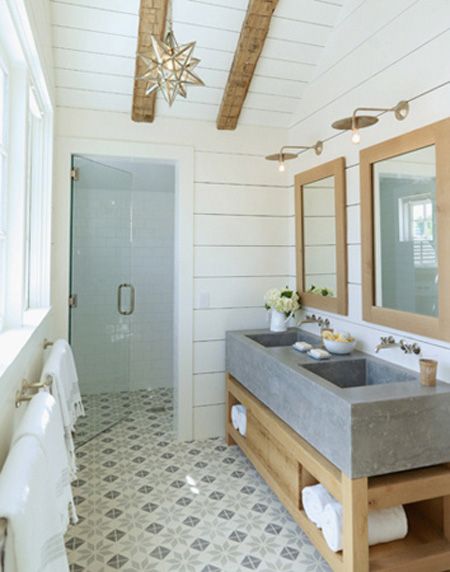 Pin
Aren't these to die for? You can find and follow along with all of my inspiration photos here.
The design is still pretty consistent with my usual style—casual, cottage, cozy, rustic & sophisticated, but I've decided to get a little more adventurous and mix it up with fun patterned cement tile and even (gasp!) mixing metal fixtures. Design rules be damned.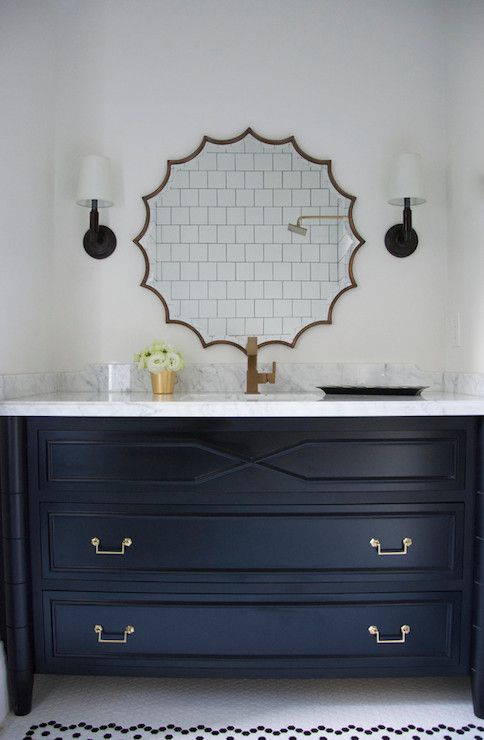 Pin
It's a small space, so there's not a ton of configuration options, but after considering a few different arrangements I decided to leave the layout as is.
There will be a clawfoot tub involved. Maybe white, maybe black, who knows.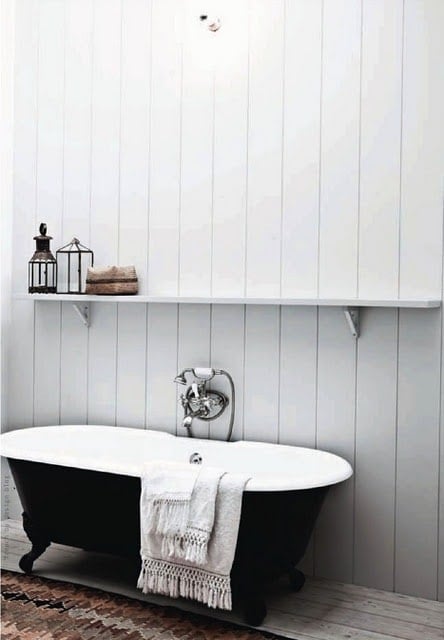 Pin
And I already bought the vanity—a vintage buffet found on Craigslist. We'll have to refinish and modify this baby to fit.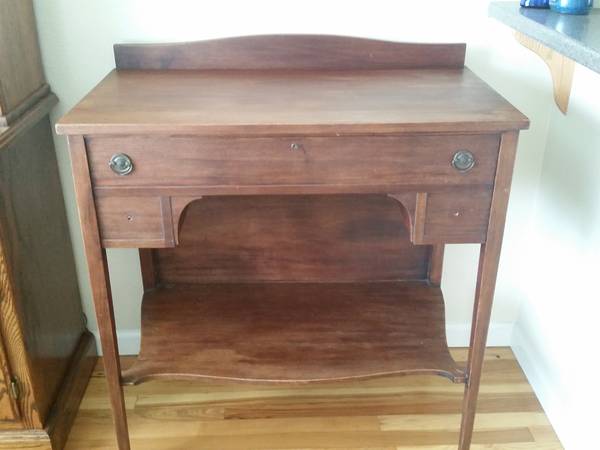 Pin
Ready for the design board? These are just a general idea, as I still have a few design decisions to make. Here's some ideas I'm throwing around: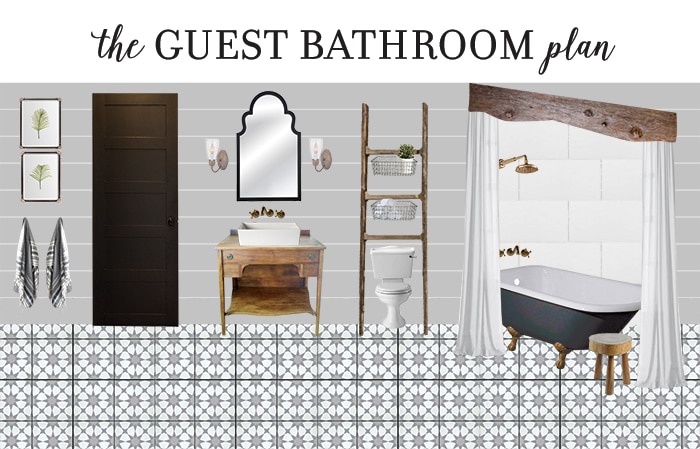 Pin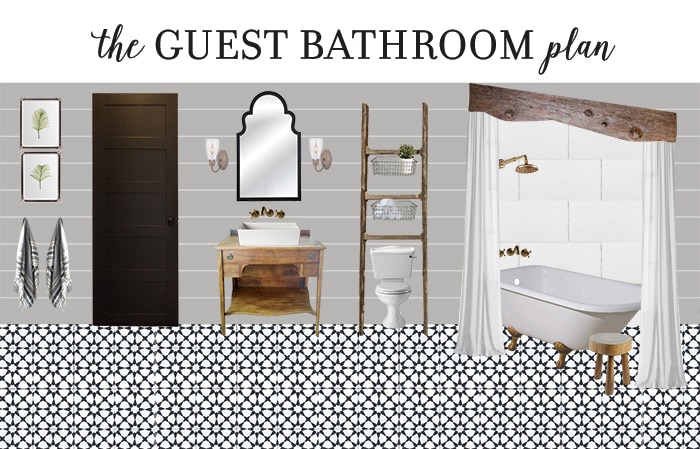 Pin
The biggest unknown factors are tile choice and tub color. I'm obsessed with that black and white tile, but I also love the black tub, but I'm concerned it will be too much black for such a small space (the door will be black also). The gray tile is lovely too though and I know I could make the black tub work in there. I have tile samples on the way so I'll have to make a decision soon. The walls will be planked a soft warm gray and the shower tile will be white. What do you think?
So there you have it, my life for the next six weeks (along with trying to finish the laundry room and get caught up on work!) As you're reading this, we're on our way back home to California after visiting Florida for a week. This month is going to be hectic so I hope you hang in there and join me on this journey—I need all the support I can get! Aside from posting challenge updates every Wednesday, you can find me sharing sneak peeks on instagram so make sure to follow there if you aren't already. And you definitely won't want to miss the other 19 talented bloggers who have taken the challenge!
Hi Sugarplum
The Pursuit of Style
Savvy Home
Trademarked by Calling it Home
Wish me luck 😉