Last week I had the pleasure of working with Shannon Renee Photography on an in-home newborn photoshoot and wanted to share our first family photos!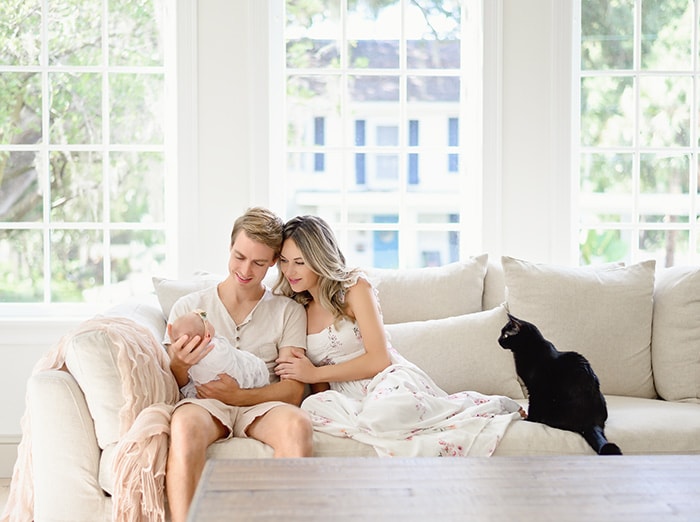 Finding the time to do anything with a newborn is more difficult than I thought it'd be, so I'm so grateful Shannon was able to come to us for an in-home session (she has a studio where she often shoots families, but I asked if she could come to us instead). It also makes the photos that much more special as they capture our day to day life (minus the hair, makeup and wardrobe, of course ?)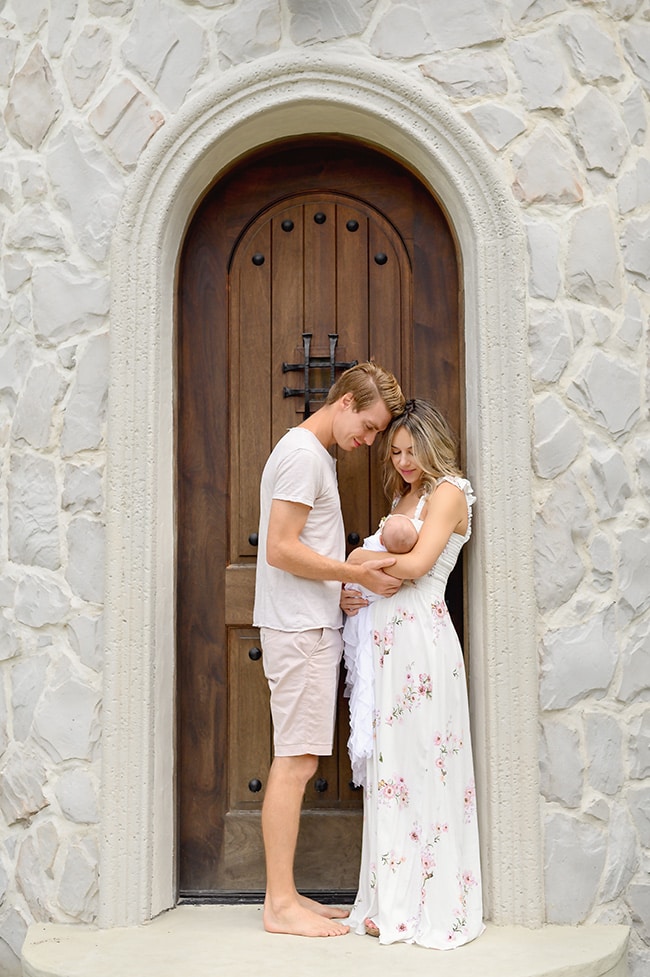 Shannon showed up with a full wardrobe for both mama and baby, which was amazing because Lord knows I have no time to shop for clothes right now!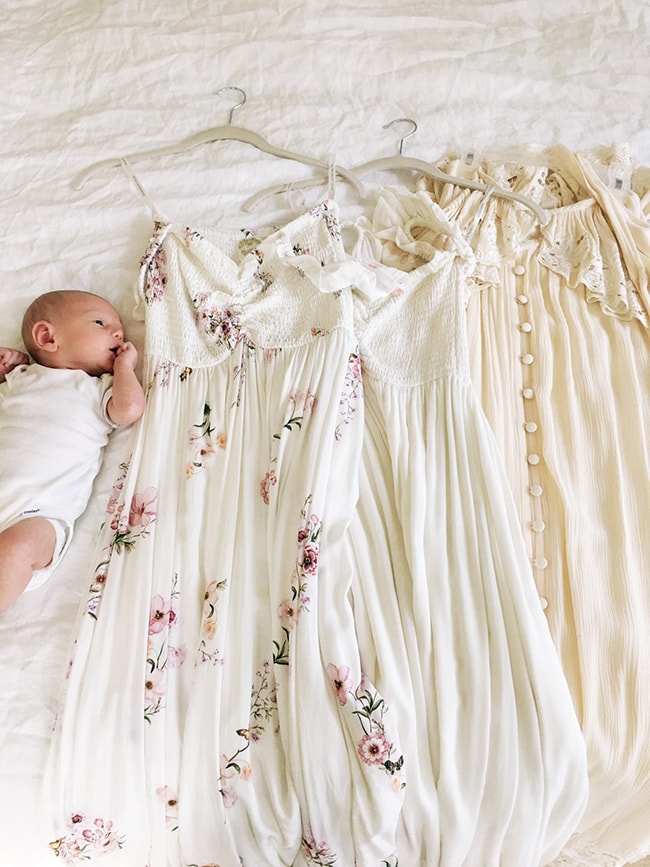 I borrowed a couple of her dresses, and Shannon took care of dressing Esmé, complete with the sweetest little accessories.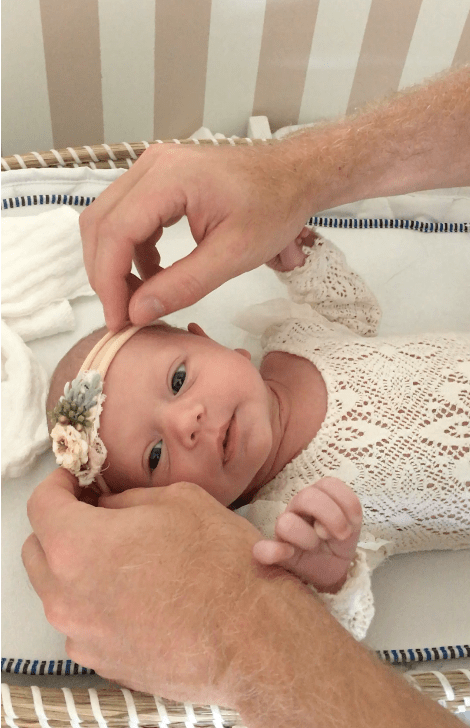 I mean, how precious is this lace romper?! Everyone tells you not to buy any newborn clothes because they grow out of them so fast, but I regret that now because Esmé's entire wardrobe consists of a handful of plain newborn onesies, and she has nothing cute to wear for photos! Good thing Shannon came prepared.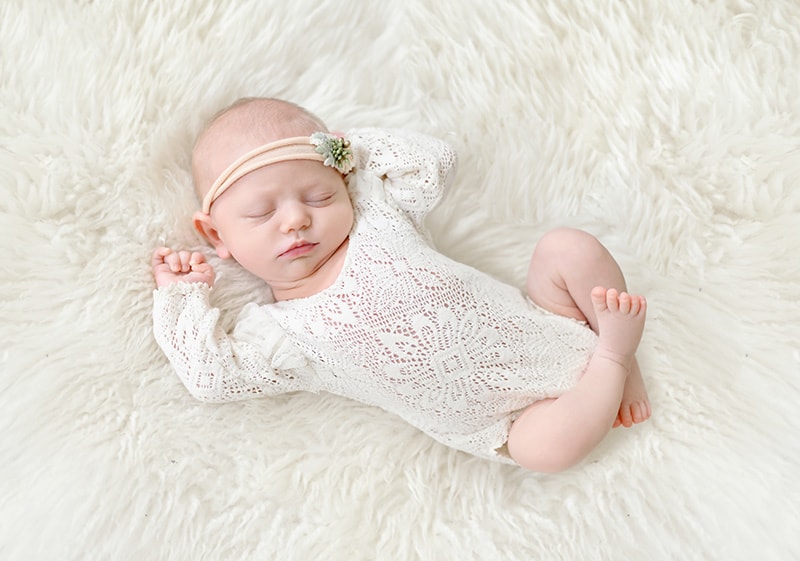 Shooting newborns is a special skill, let me tell you! Esmé was a hot mess for the first 30 minutes and would not calm down. Don't be fooled by the angelic face—it was a task to get her still enough to sneak in a good photo.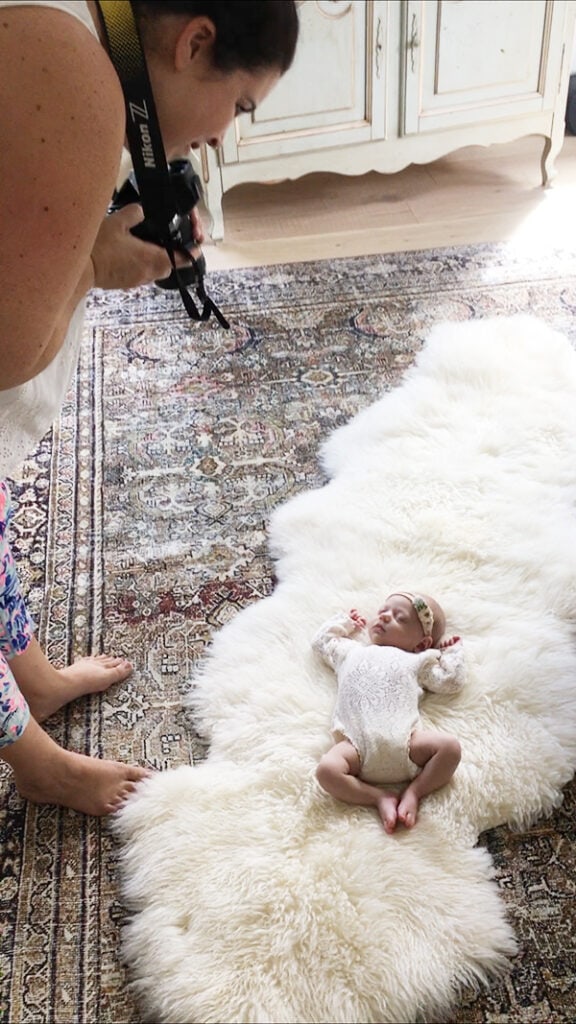 Fortunately, Shannon was very patient and was able to suggest new poses and positions (and outfit changes) to keep things running smoothly.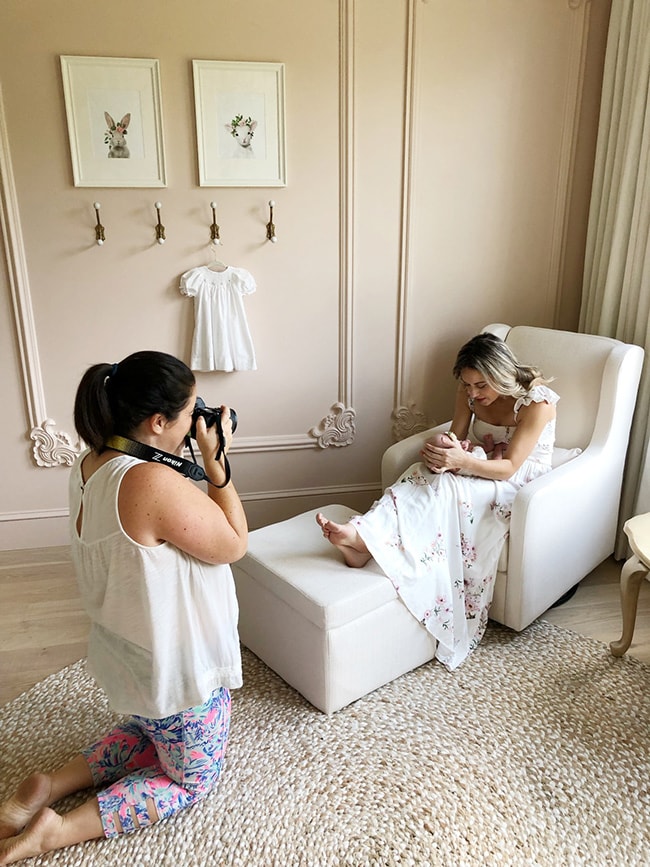 Esmé definitely preferred the swaddle!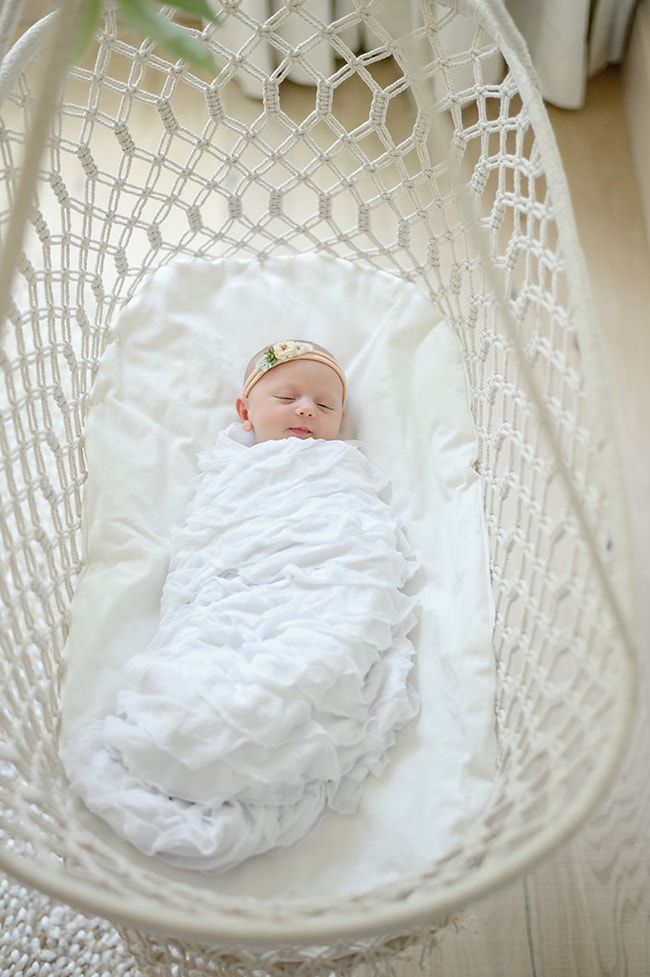 Her daddy got a smile out of her…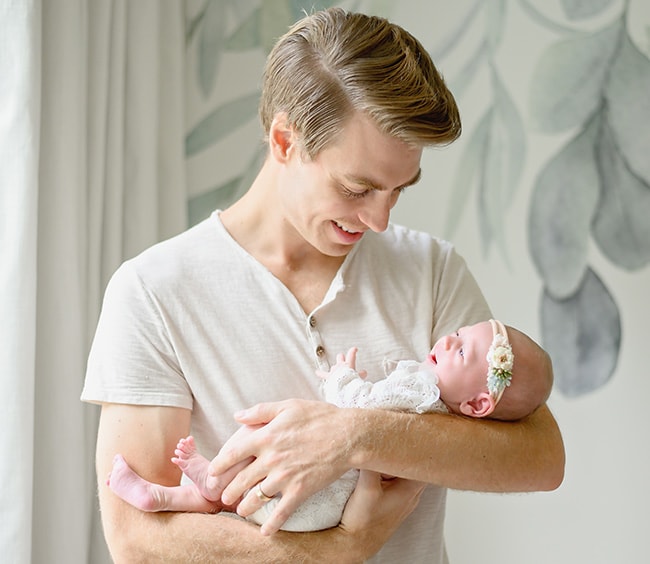 She also got daddy's blonde hair 🙂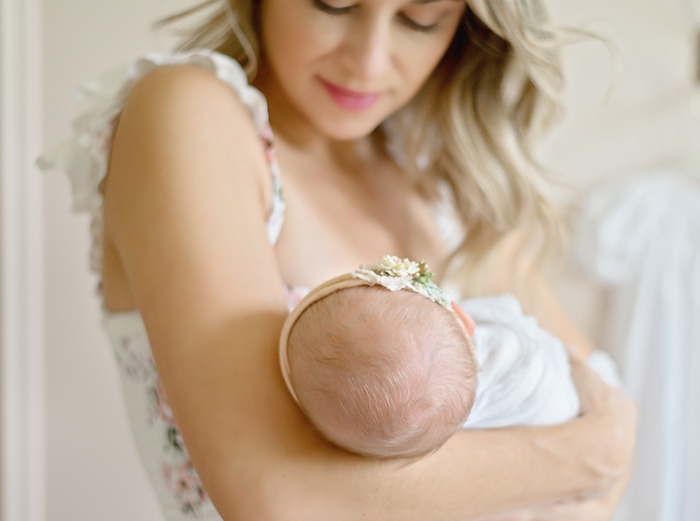 But she has mommy's nose and lips…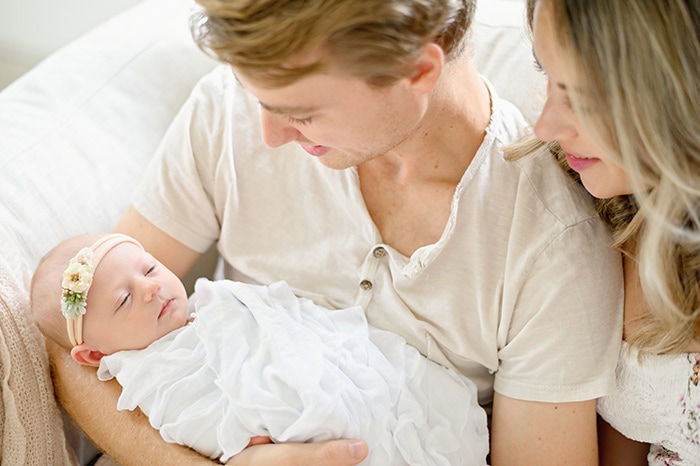 It's so fun watching her change by the day. Last week she gave us the biggest smile… I swear it wasn't a gas reflex. I know 3 weeks is supposed to be too early for that, but it was my favorite moment with her so far and we're convinced it was real!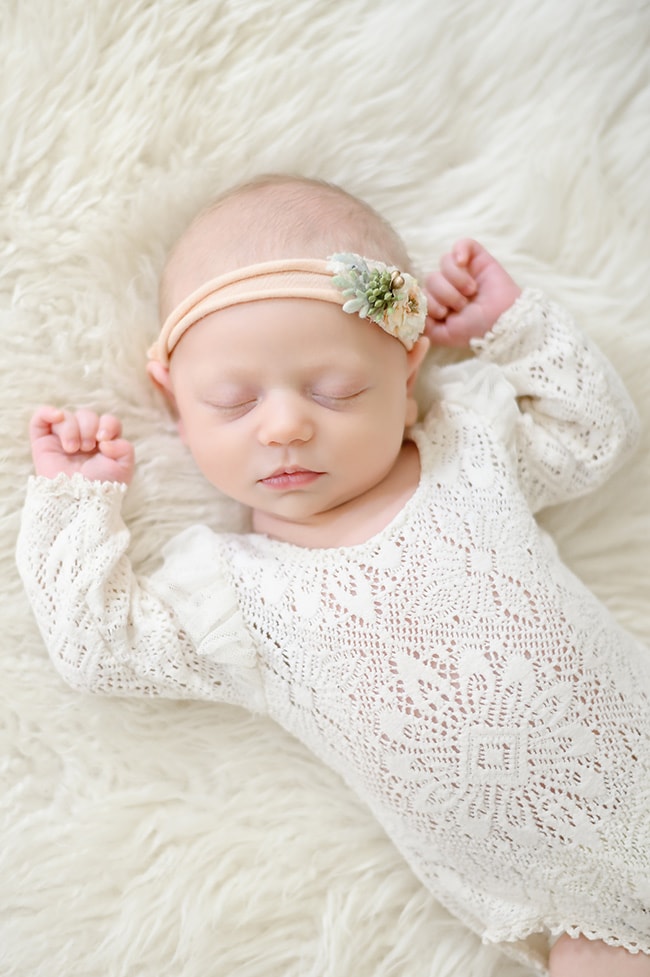 We're crazy in love obsessed with this girl.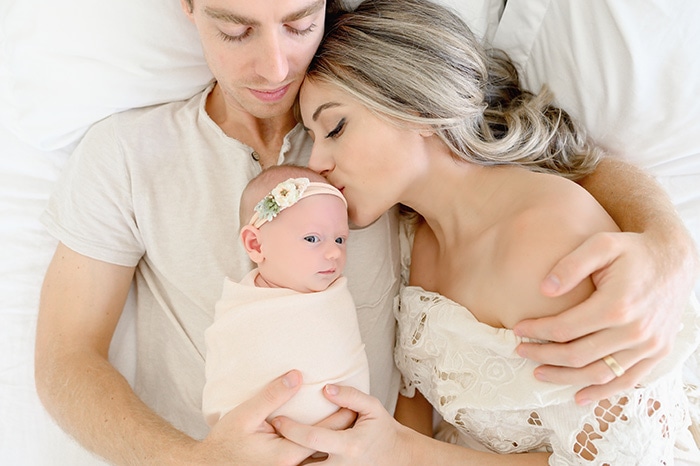 Sleep has been more of a struggle lately, despite how rested we look in these photos (Shannon must use some sort of magic filter to hide our exhaustion, ha!)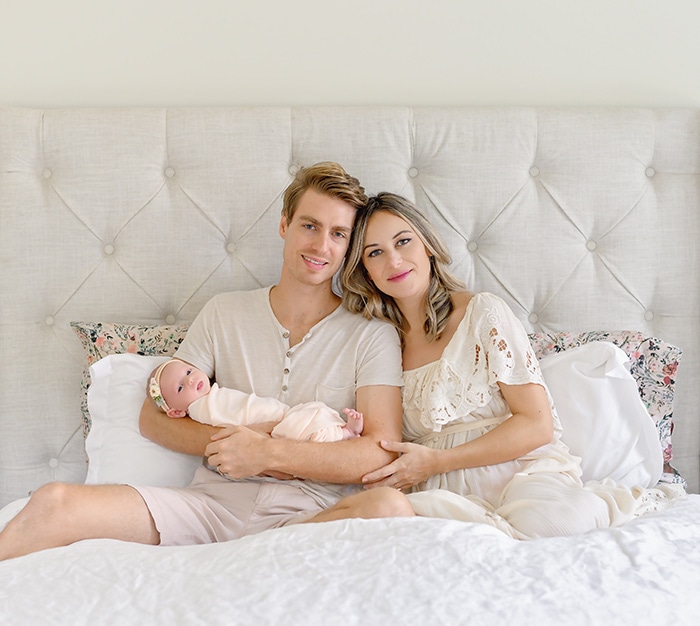 We know the newborn days are fleeting (even though these early weeks can feel like an eternity) so we're holding on to all the good moments and reminding ourselves during the hard times that "this too shall pass…"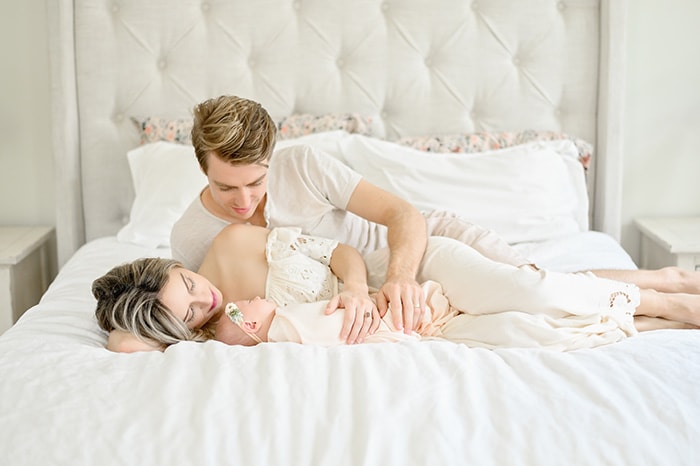 This photo is one of my favorites—look at that squishy kissable face!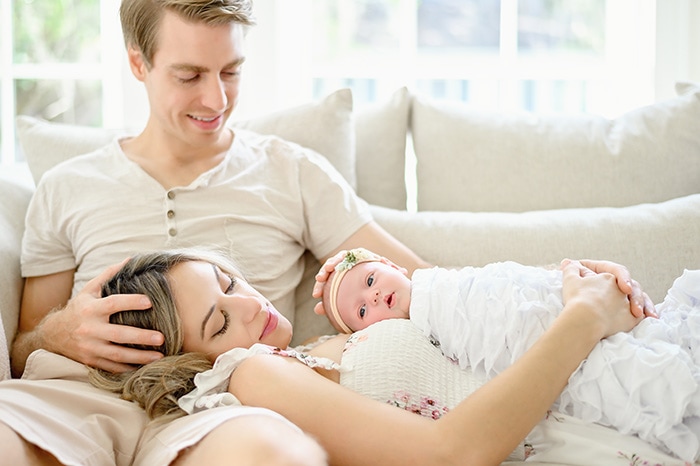 We couldn't be happier with how this shoot turned out. It definitely captures the blissful moments of newborn life 🙂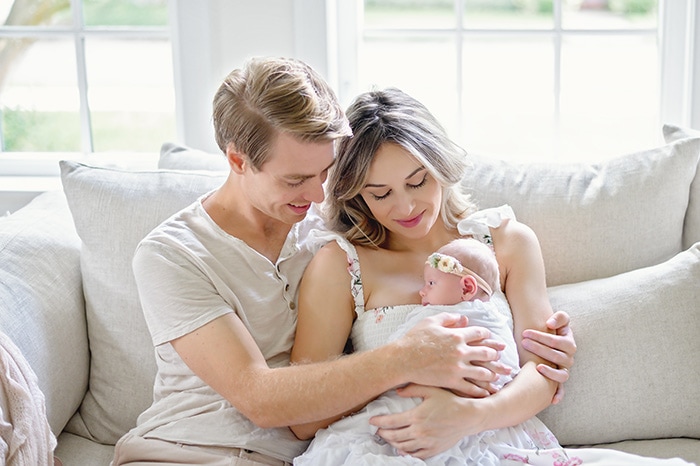 I hear that one day all of the exhaustion and new parent struggles will be forgotten. It has to be true, otherwise we wouldn't keep having children, right? 😉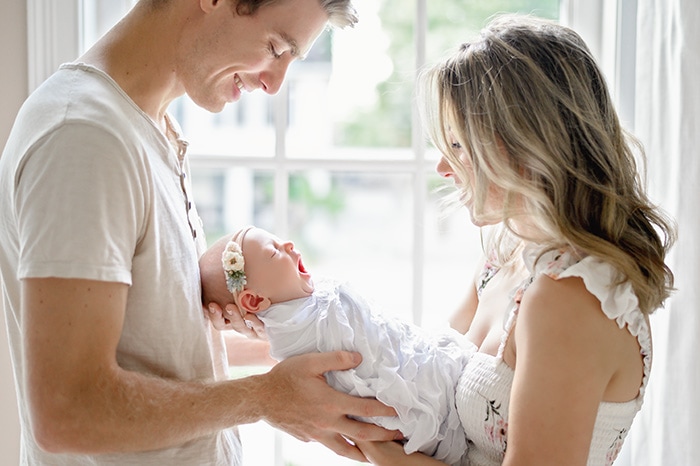 This angel is worth it all. We're so lucky to be your parents, little Esmé Rose.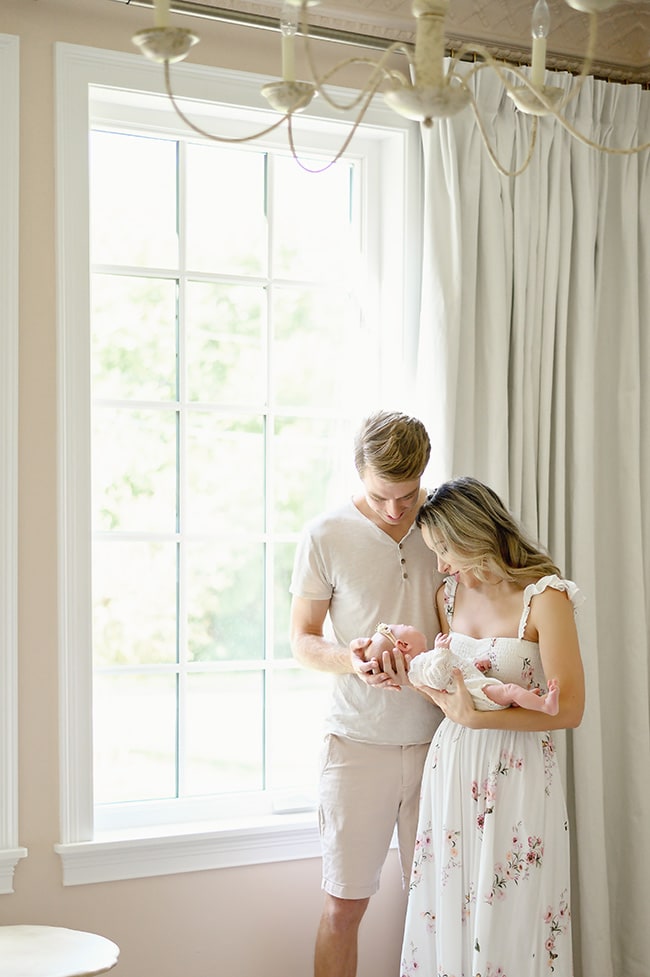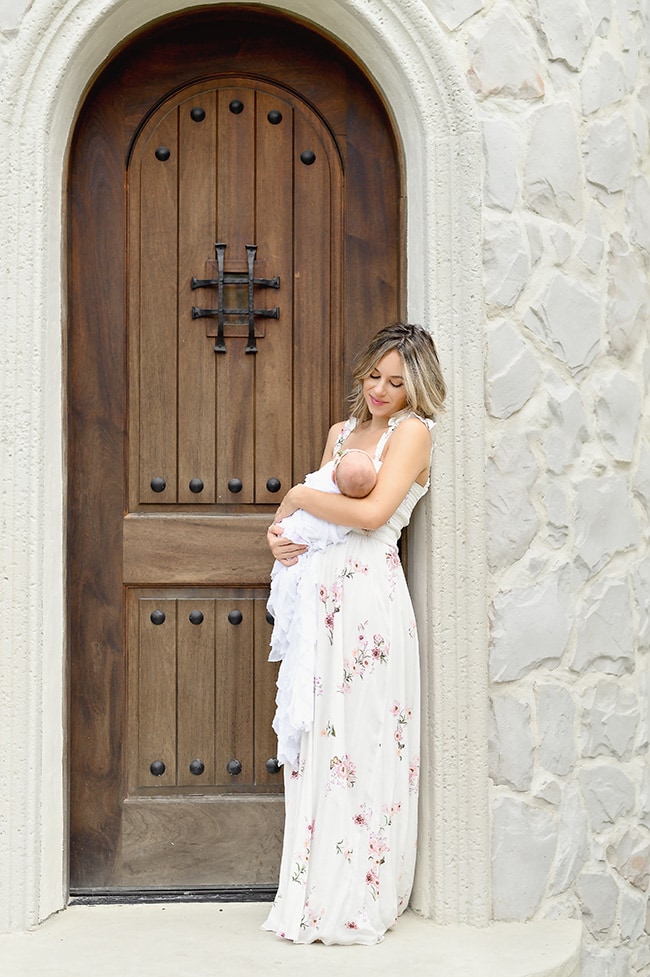 And one kitchen sneak peek for you…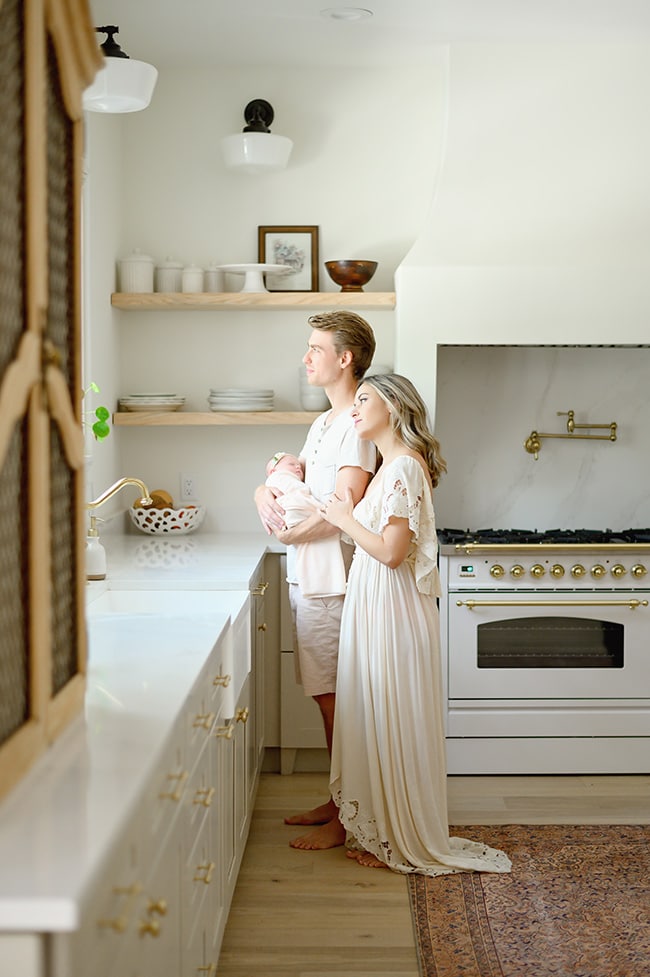 Stay tuned for that reveal coming up next! A huge shoutout and thank you to Shannon once again for capturing such beautiful images of our new family and home. We will cherish them forever!