Switching out your bathroom accessories can be one of the simplest and most inexpensive ways to update and elevate the design. From soap dispensers to vanity trays and organizers, there's no shortage of stylish options out there for all of your countertop needs.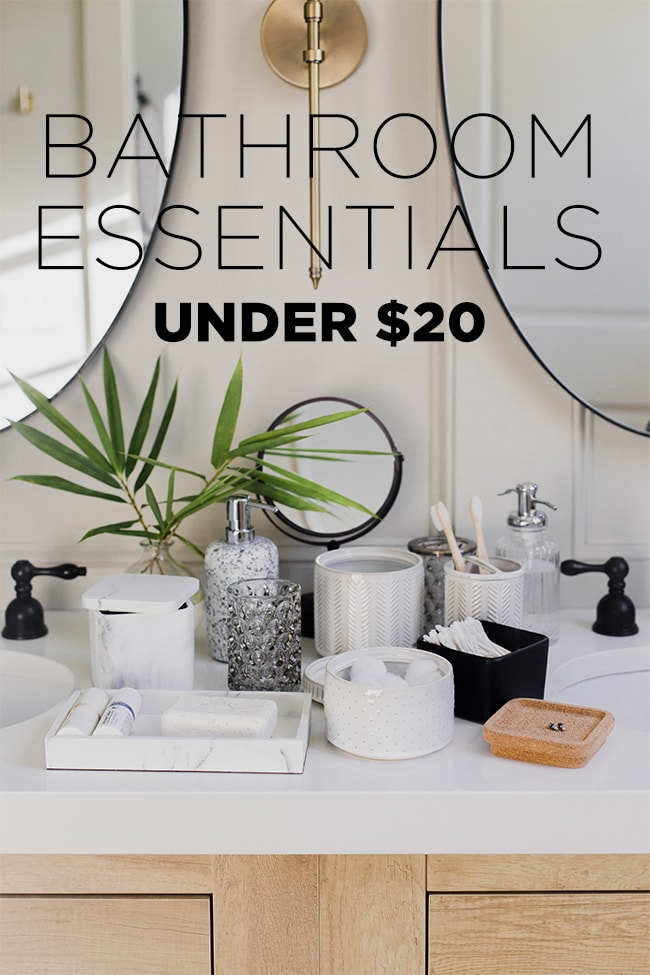 This month's BHG Live Better challenge asked us to refresh a space we use every day in our home with budget-friendly items from Better Homes & Gardens at Walmart.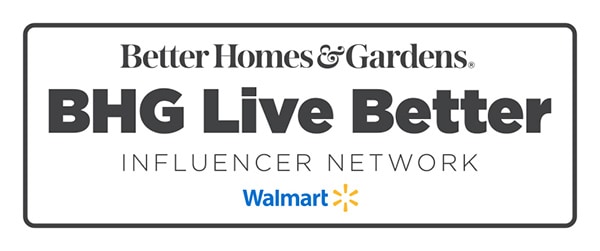 I had been eyeing several of their bath accessories and thought this would be the perfect time to put on a little "bathroom fashion show" to test them out and share my favorites. Hopefully you'll find something you love, too, and the best part is they're all under $20!
Look 1: Marble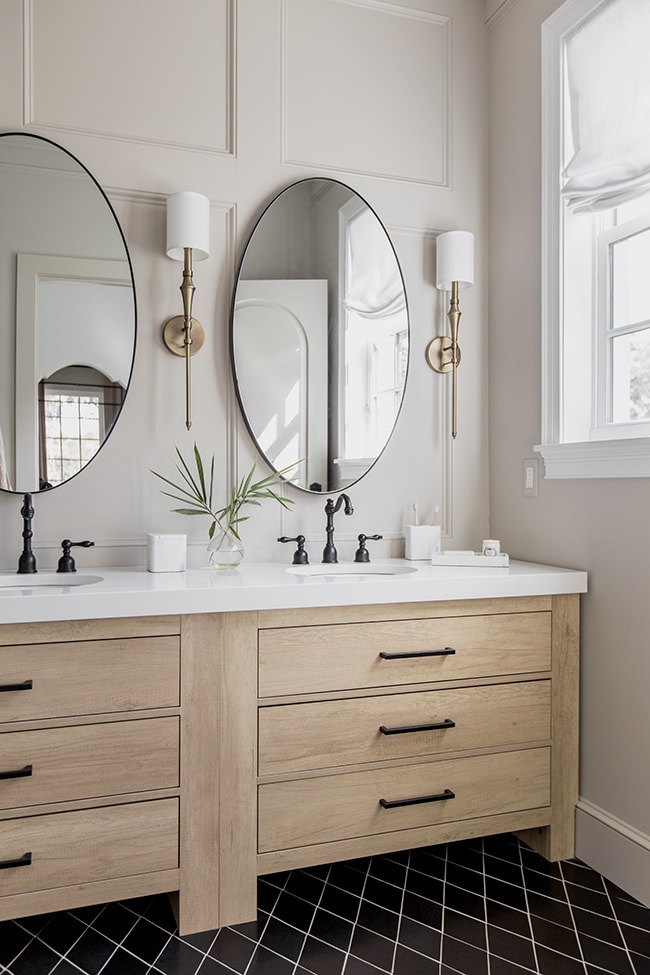 I personally love this set most for our bathroom. The faux marble is heavy with realistic veining that looks and feels like real marble!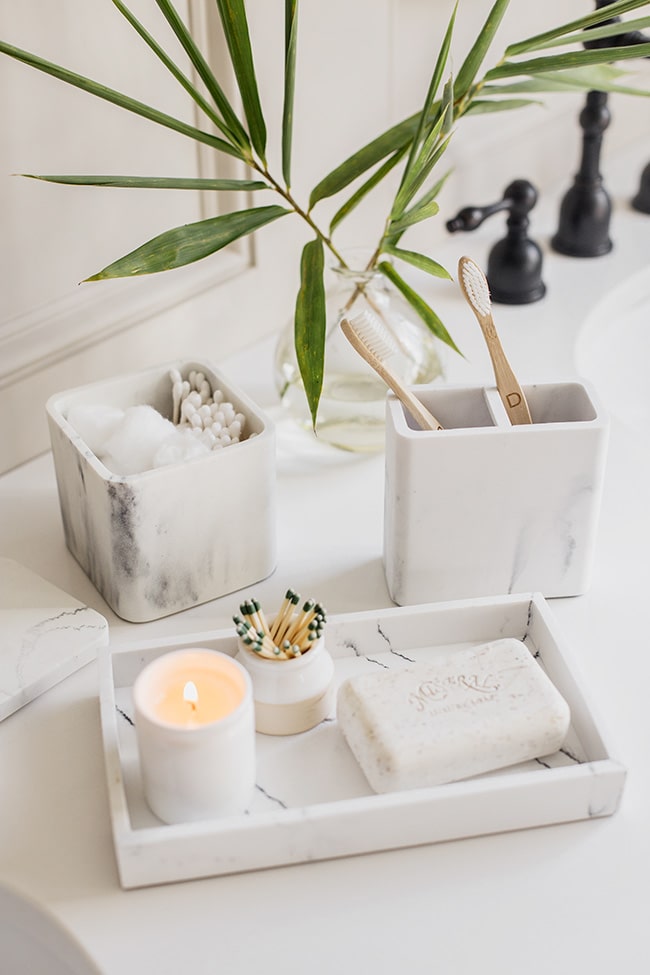 The set includes a lidded jar, toothbrush holder, vanity tray and magnetic soap holder (not shown)—all $10 each! There's also a nice, heavyweight marble wastebasket (was this designed for our bathroom or what?!)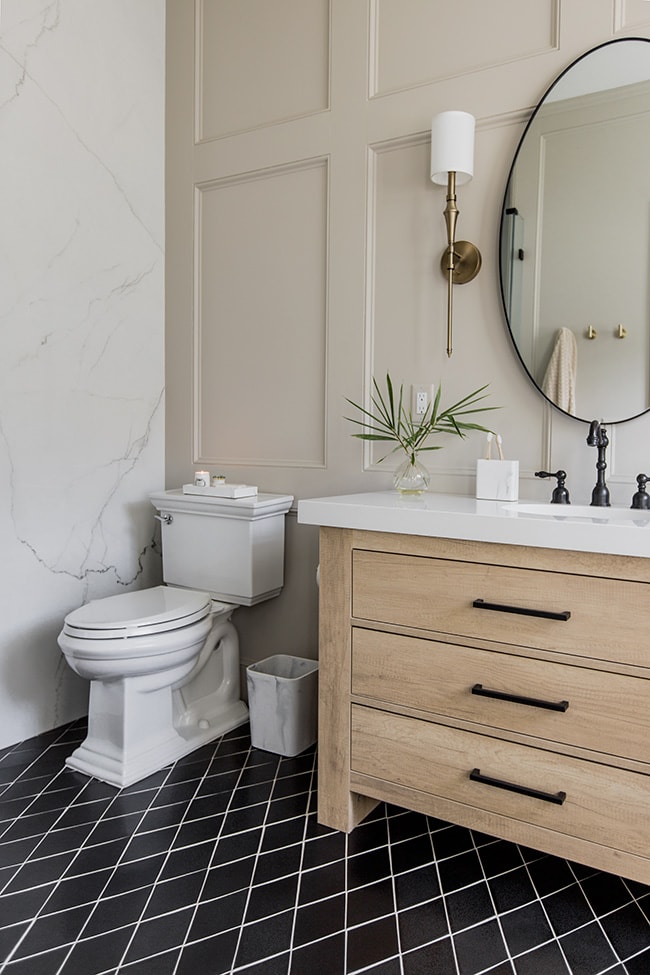 Look 2: Terrazzo
Terrazzo is back and I am here for it!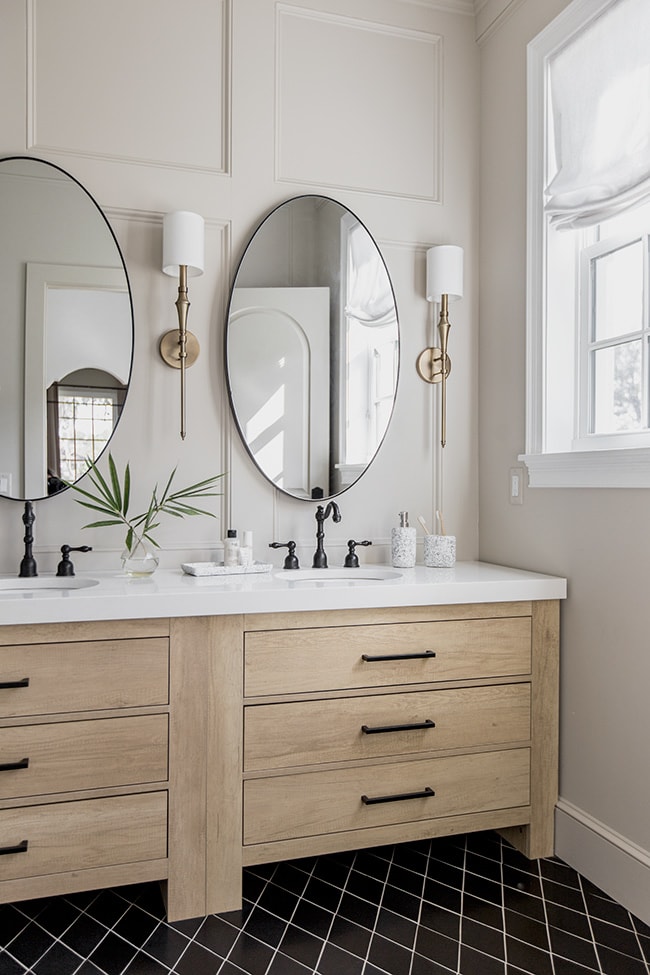 This is such a fun trend and I love how it looks incorporated into bathroom accessories.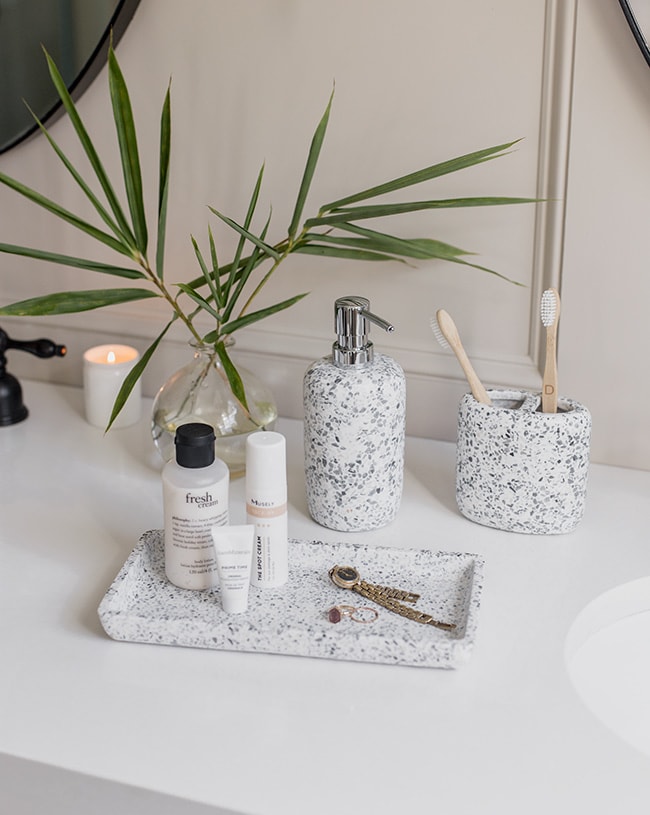 The set includes a soap/lotion pump, toothbrush holder and vanity tray. These are also heavy, quality pieces and I am amazed at the price—you honestly won't find anything else like this for $10 and $13!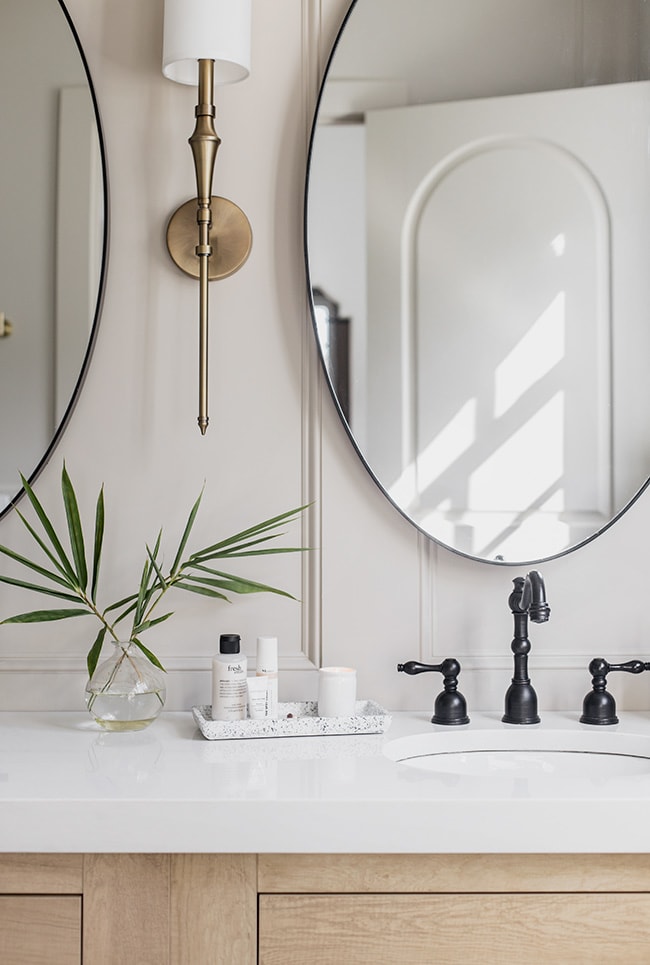 Tip: this set would make a great housewarming gift! You're welcome 😉
Look 3: Matte Black & Cork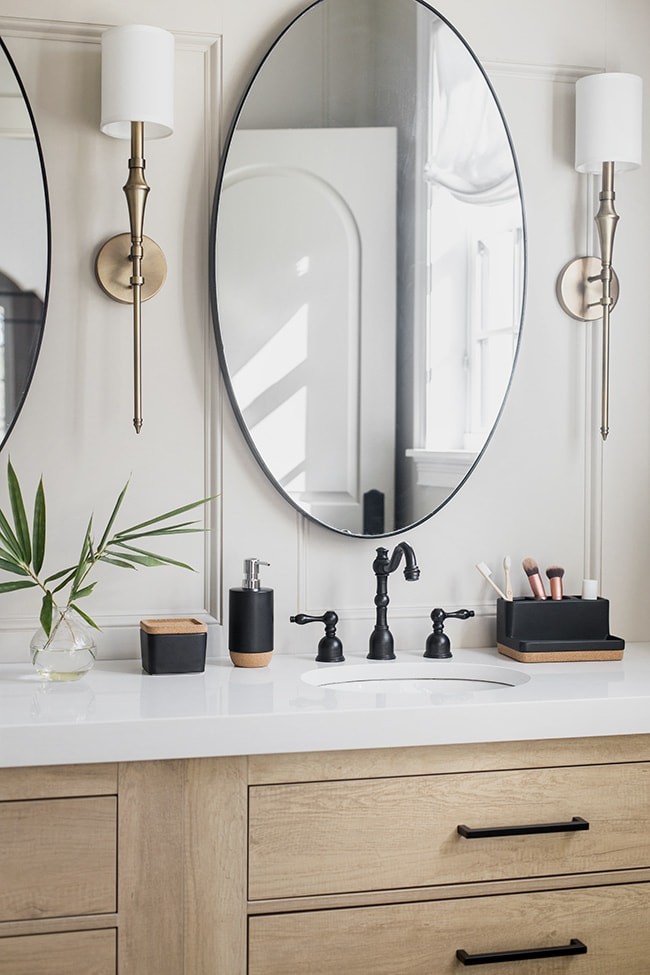 This set works great if you need countertop storage for makeup/beauty products and small accessories. It includes a soap pump, lidded jar (that doubles as a jewelry holder) and a divided organizer caddy.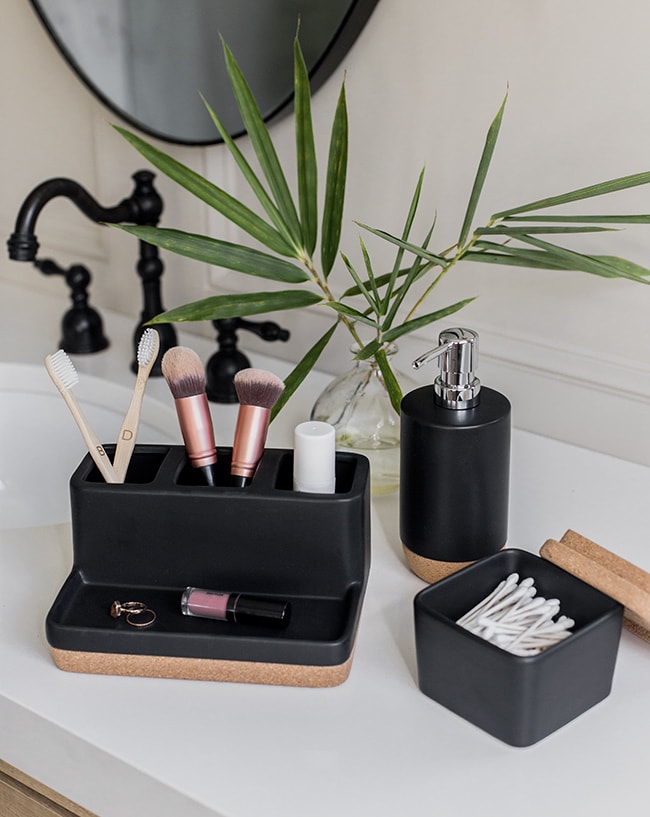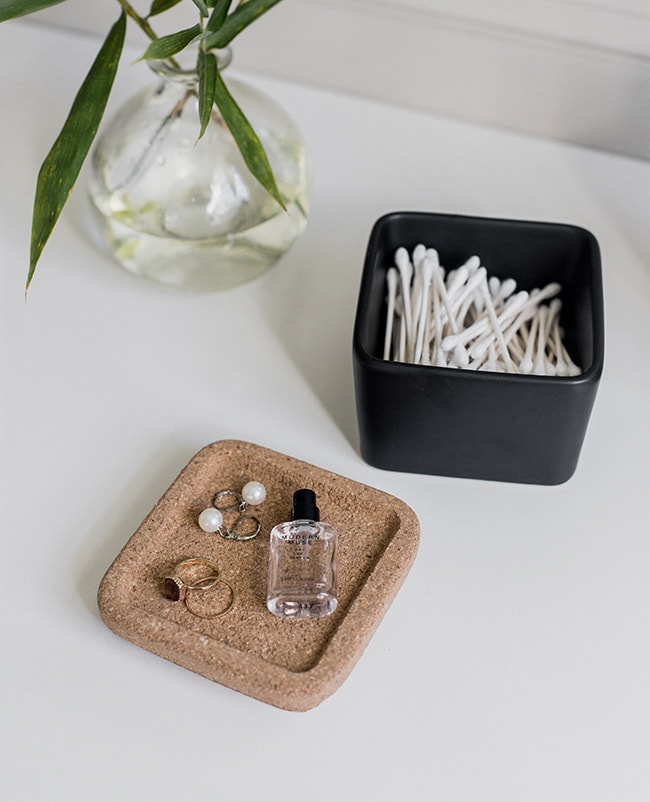 The matte black and cork has a sleek and sophisticated feel and would suit a modern or contemporary style space.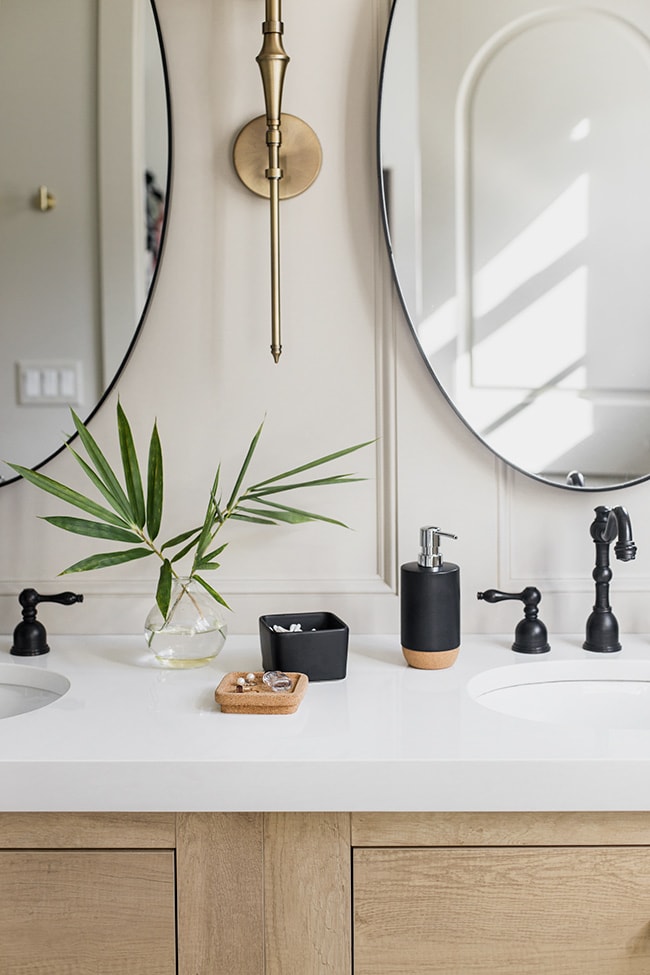 Look 4: Textured Ceramic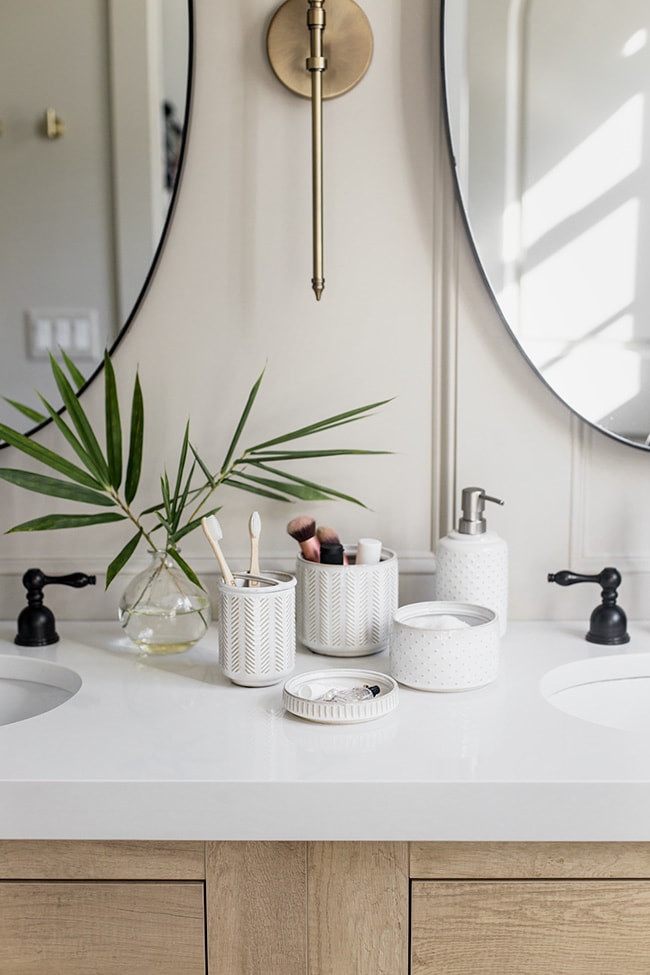 This is a great, versatile look that's neutral enough to fit almost anywhere, with an embossed texture that makes it stand out.
The set includes a toothbrush holder, soap dispenser and a three-piece covered jar that comes apart for storage.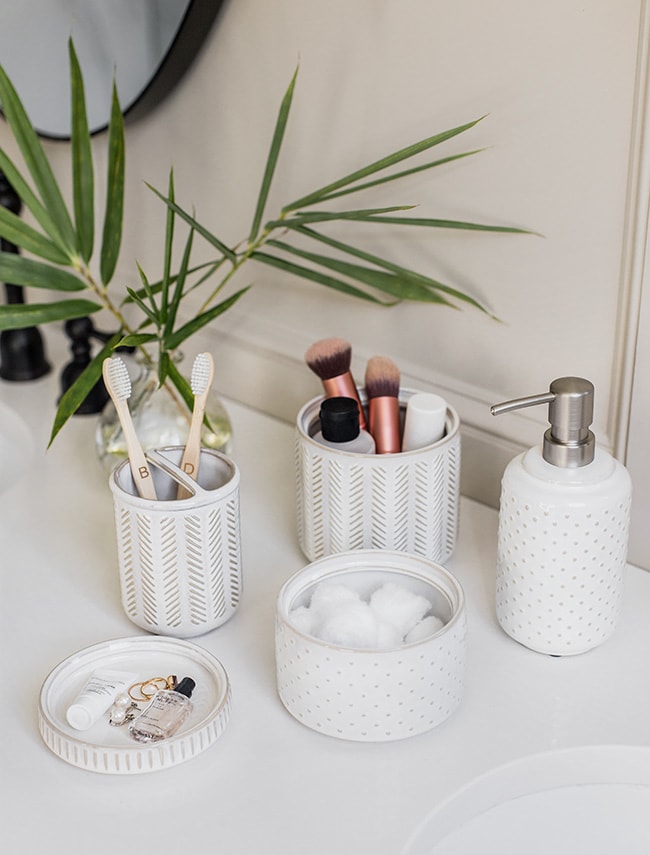 I think the lidded jar set is quite clever and can see it being used on a night stand, desk or maybe even in a kitchen as well!
Look 5: Glass & Metal
Matching sets are an easy way to make a space look cohesive, but mixing and matching pieces is also a great option (and one I'd recommend!) You can do this by using contrasting materials and sticking to neutral finishes. I couldn't pass up this vintage style ribbed glass soap pump, which can be paired alongside just about anything: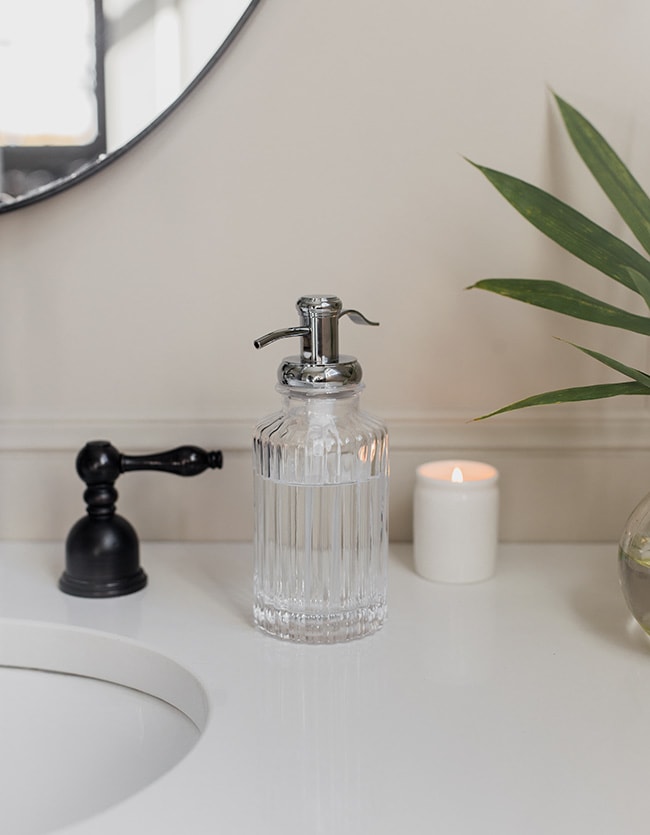 Mixing metals and finishes in a bathroom adds depth and interest—this rule applies to fixtures and accessories. I love the contrast of the clear glass and chrome next to the bronze metal of this vanity mirror and tray: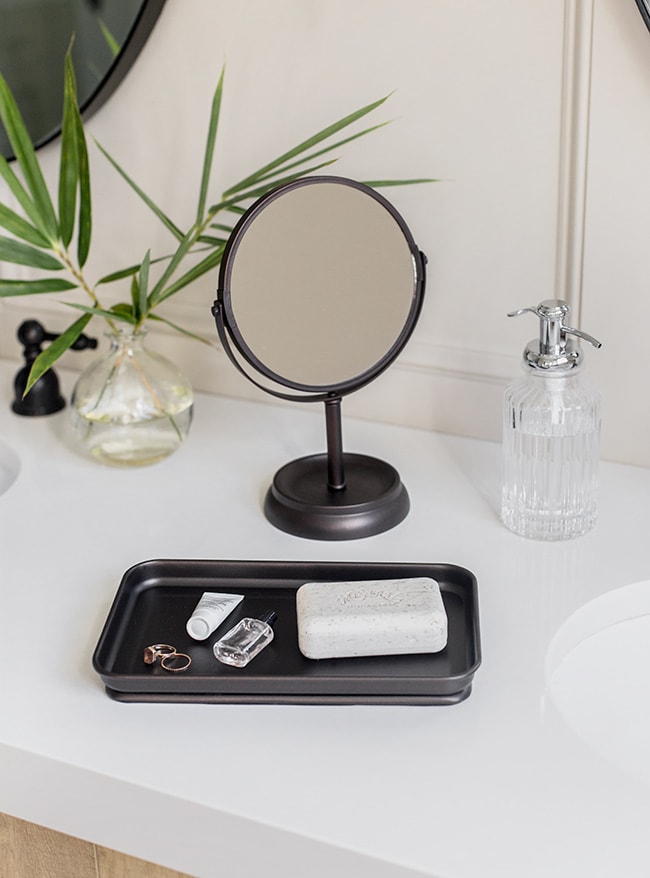 I also couldn't resist this smoky gray bubble glass toothbrush holder and water tumbler. The matching soap pump is currently out of stock, but I would use one or both of these on their own.
Natural materials like this maize rope tray and wastebasket are a great way to add warmth and texture to stone and smooth surfaces. Mix things up to keep it interesting!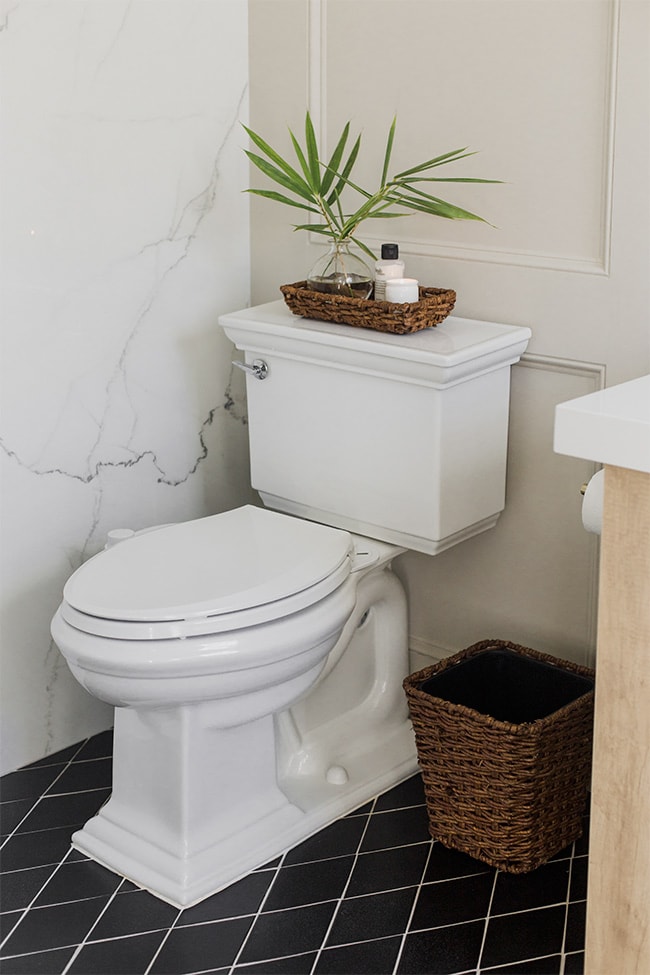 Here's a few of my favorite waste bins side by side to compare. Any of them could work, but I'm drawn to the lighter hyacinth basket for our bathroom.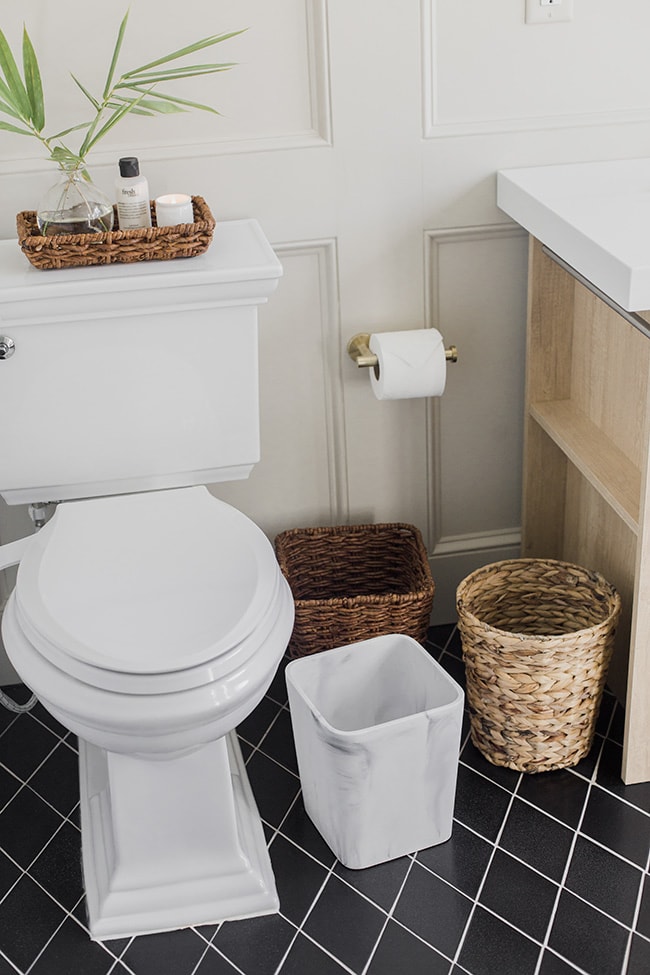 There you have it—a few of my favorite budget bathroom essentials for any style bathroom! Do you have a favorite set or product? I hope you found at least one thing you love in this list, and make sure to check out their full assortment online for even more affordable finds.
You can shop everything in this post below:
Stay tuned for a new fun + easy DIY coming at ya in a few days!