Electrical outlets are usually an afterthought when designing or remodeling a kitchen, and while they're necessary and functional, they can be a real eyesore against your backsplash. Fortunately, it's possible to disguise them so they blend in seamlessly with your design. Keep reading to learn eight clever ways to hide your kitchen outlets!
1. Paintable Screwless Wall Plates
This is hands down the easiest and most affordable way to make your existing outlets blend in with its surroundings. We've been upgrading our own home with screwless wall plates for a cleaner, elegant look.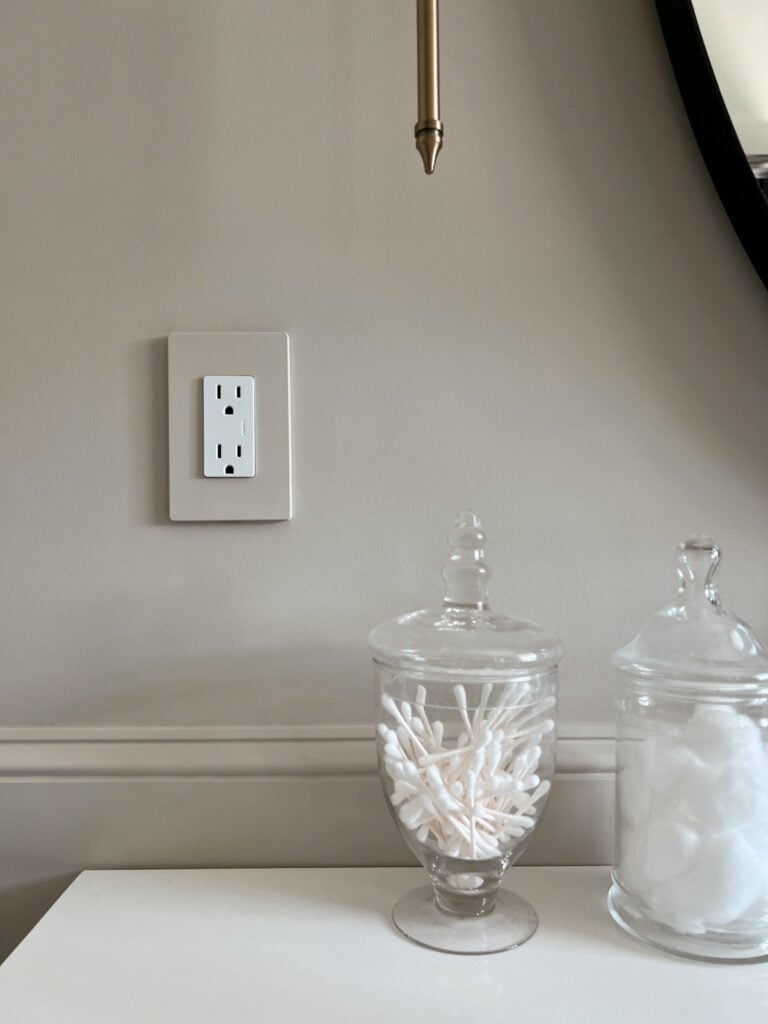 If your walls aren't white, you can easily paint the covers (covers only, not the actual receptacles!) or buy single-piece full covers. Here are my best tips for a lasting finish:
Start with a matte (non-glossy) cover
Clean thoroughly and lightly sand between coats
Use a good oil-based spray primer
Use a quality paint
Finish with a clear matte sealer for extra protection
You can also find covers specifically labeled "paintable" or wood covers that can be painted or stained.
2. Colored Receptacles
Finally, manufacturers are realizing that consumers want more choices beyond the standard white, beige and black receptacles.
Today you can find a wide range of colors online from forward-thinking companies like Lutron. From Desert Stone, to Brushed Nickel and Dark Bronze, there are plenty of options that will blend in more seamlessly to your wall, cabinet or backsplash.
3. Under Cabinet Power Strip
If you are remodeling or designing a kitchen, consider installing power strips underneath your upper cabinets.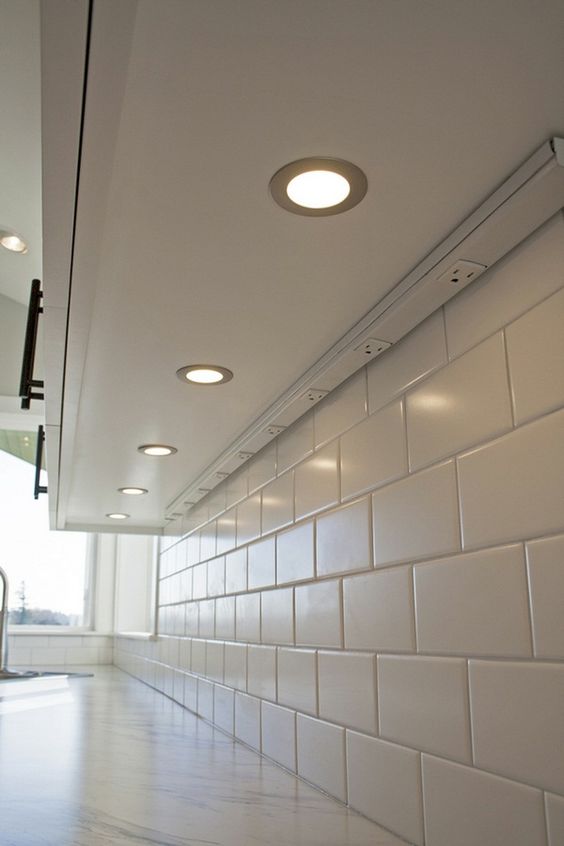 This is one of the most convenient and affordable ways to eliminate visible outlets in your walls or countertops (I would have gone this route if we had upper cabinets in our kitchen!)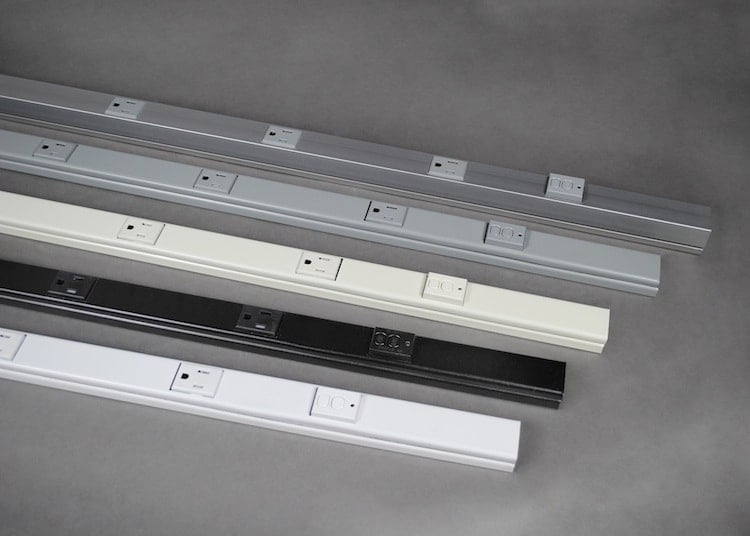 LeGrand Plugmold is one of the most well known code-compliant cabinet power strips. They've also released a modular track version with USB ports and phone/tablet cradles. MonoSystems is another, budget-friendly alternative.
4. Pop-up Outlets
No upper cabinets to hide a power strip? No problem! Keep your backsplash receptacle-free with countertop pop-up outlets that are hidden when not in use. This is the route we went in our Hacienda Hideaway kitchen to avoid drilling into our backsplash: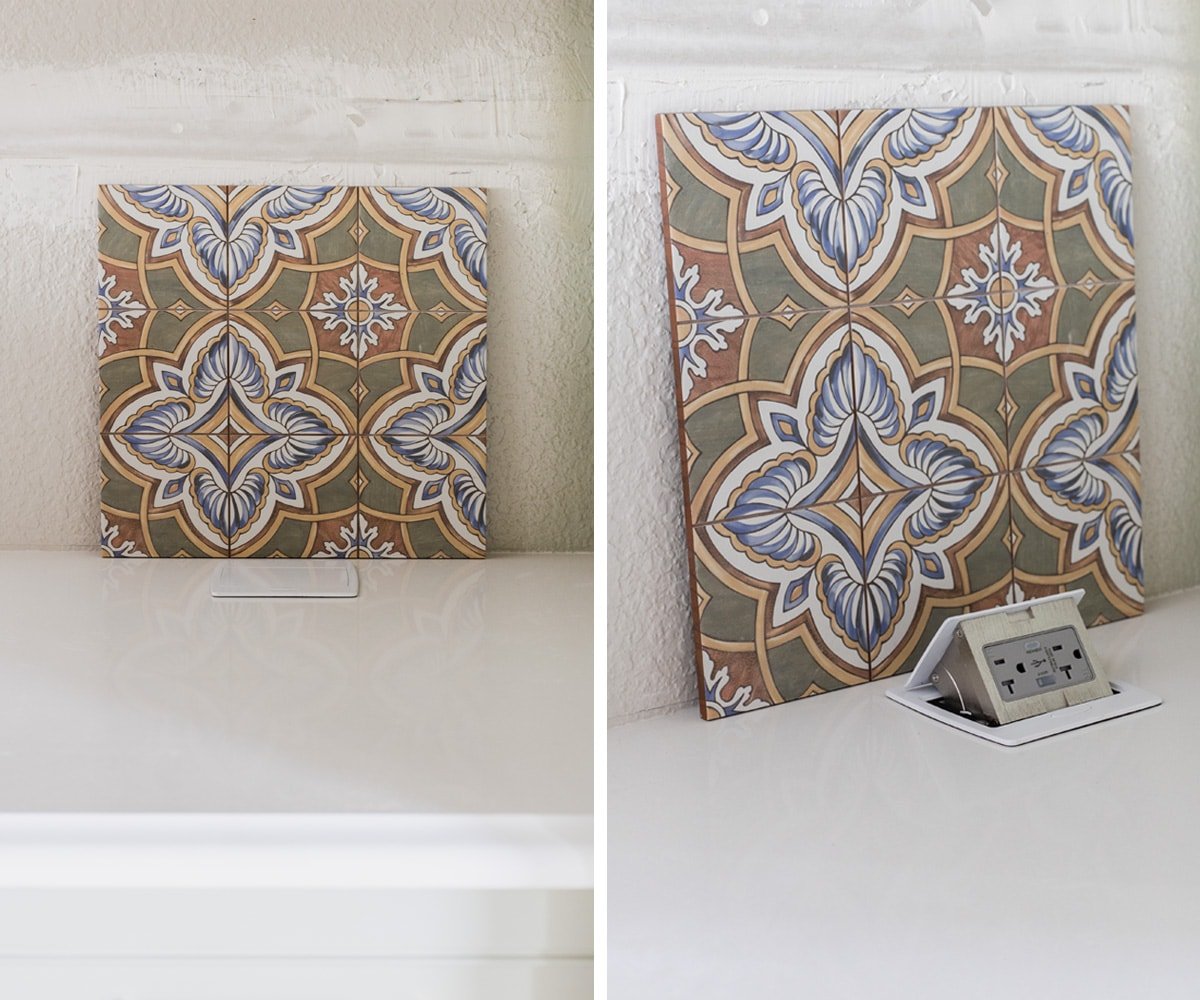 There are a ton of different configurations, shapes and finishes to fit any need. We opted for these white pop ups along the back wall, and a round pop up in the island. You can also find plenty more budget options on Amazon.
If you want to take it a step further, check out S-Box sockets. These are mounted underneath a section of countertop, for a nearly invisible installation: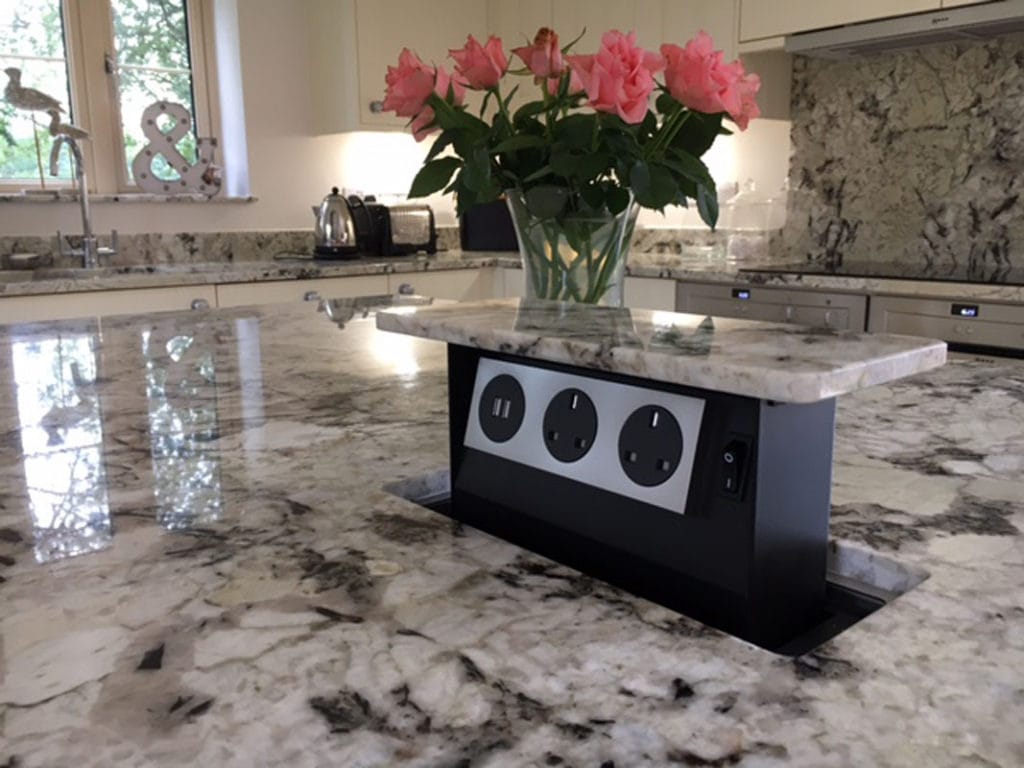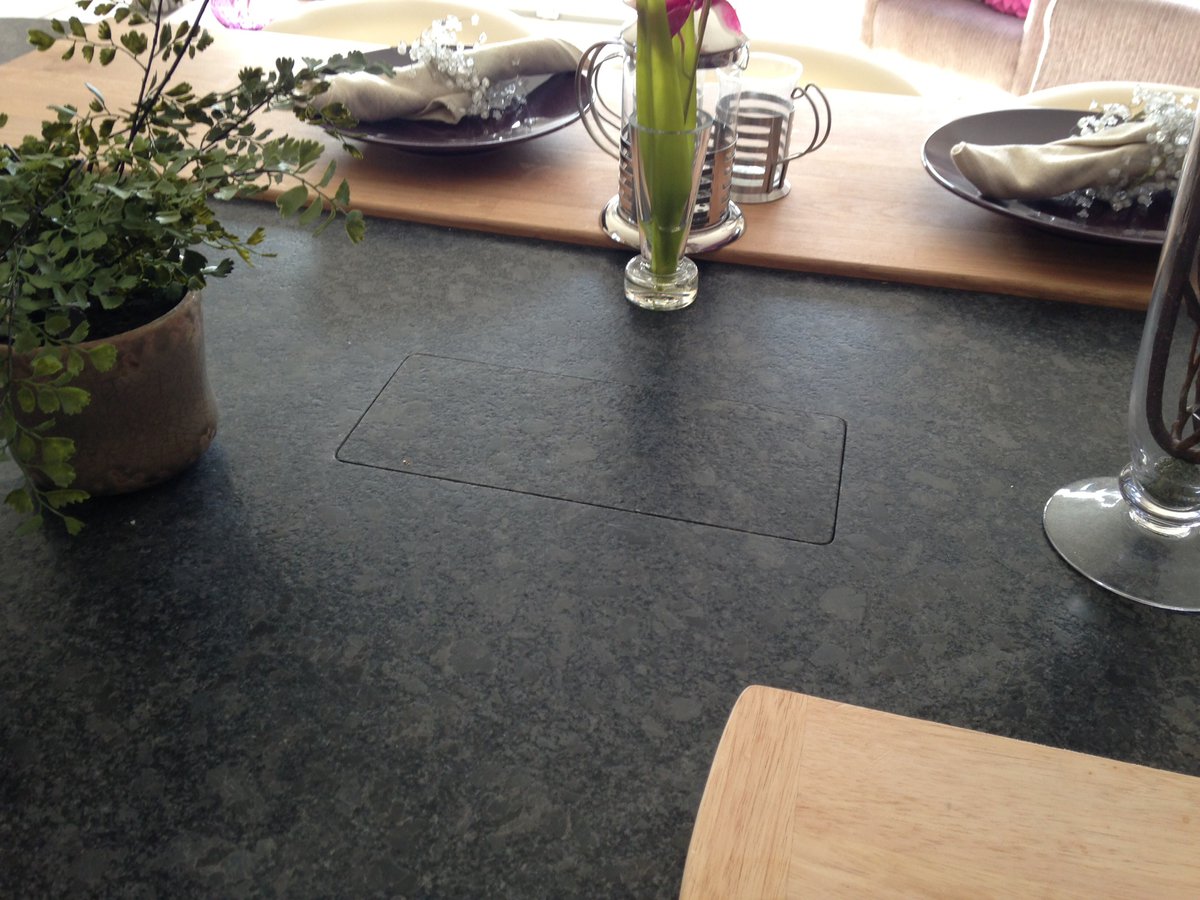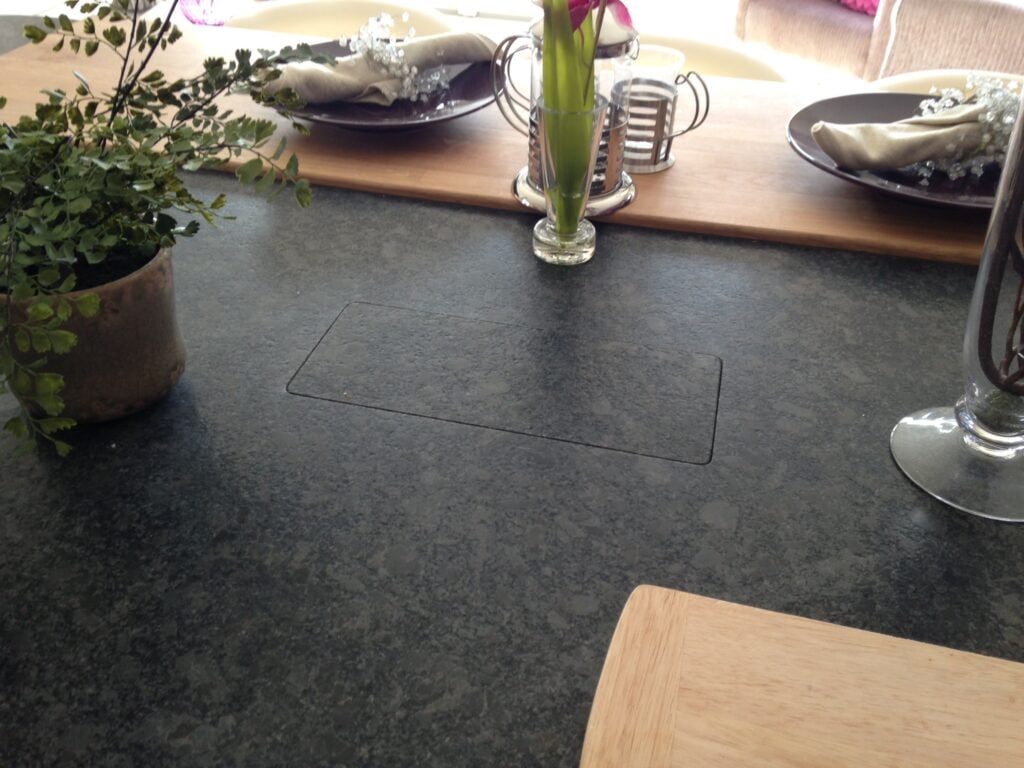 If you aren't sold on the idea of drilling into your counters, wall pop-out outlets are another great option (these can also be installed on the sides of cabinetry). Legrand's adorne pop-up outlets allow you to power up to three devices at the same time: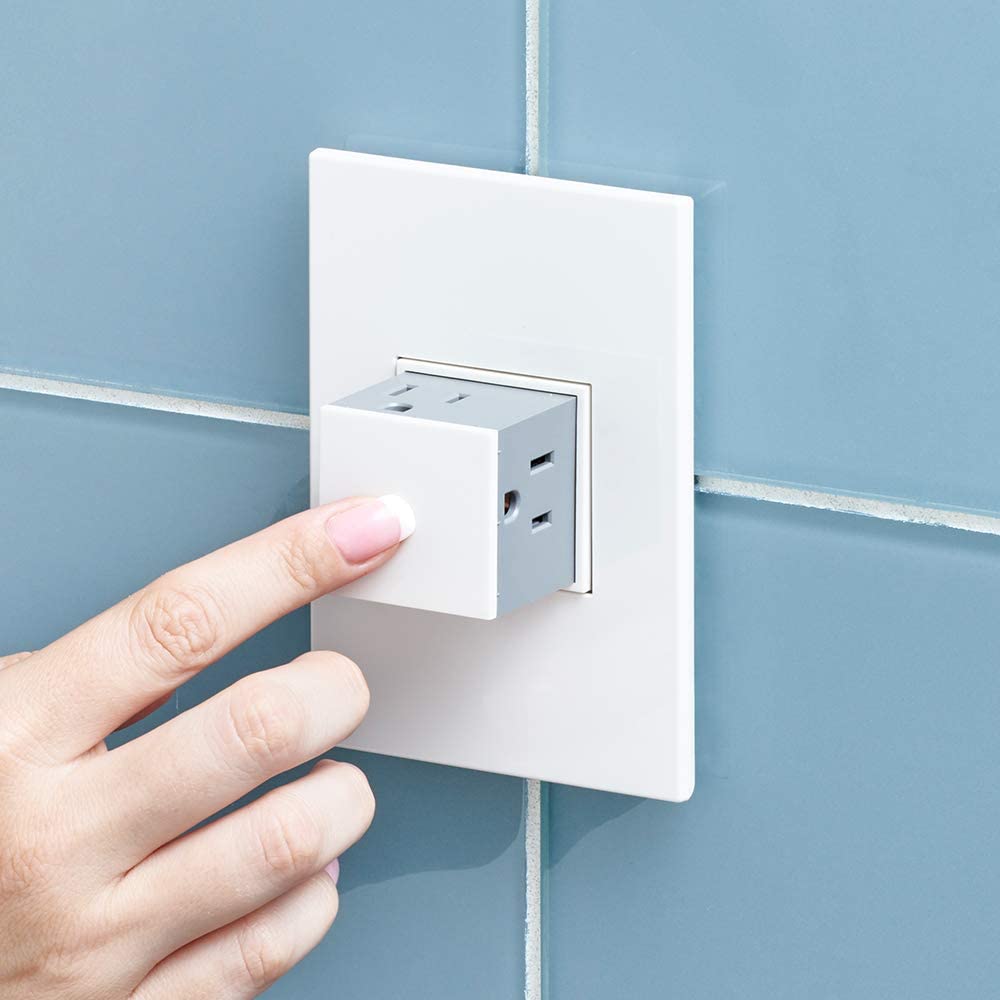 5. Removable tile cover plates
Way back in 2014 when we were remodeling our Mountain Farmhouse kitchen, we came up with a pretty ingenious solution (if I do say so myself) to hide an unsightly outlet behind a piece of stone on a stacked stone wall.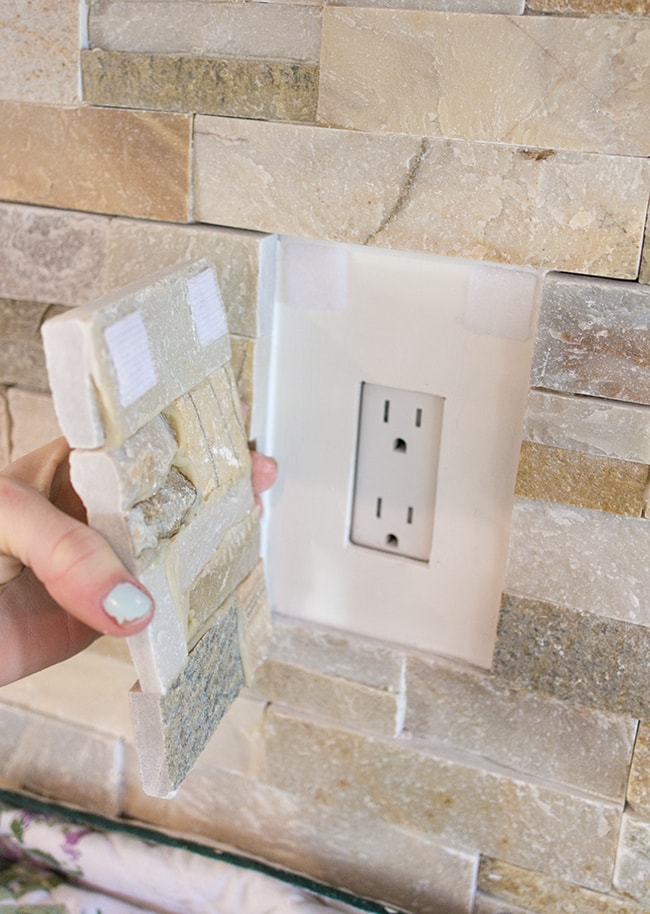 It was quite the makeshift operation held on by velcro, but it did the trick. Today, there are companies like Simplicover offering a more refined version of this concept: cover plates designed to hold your tile.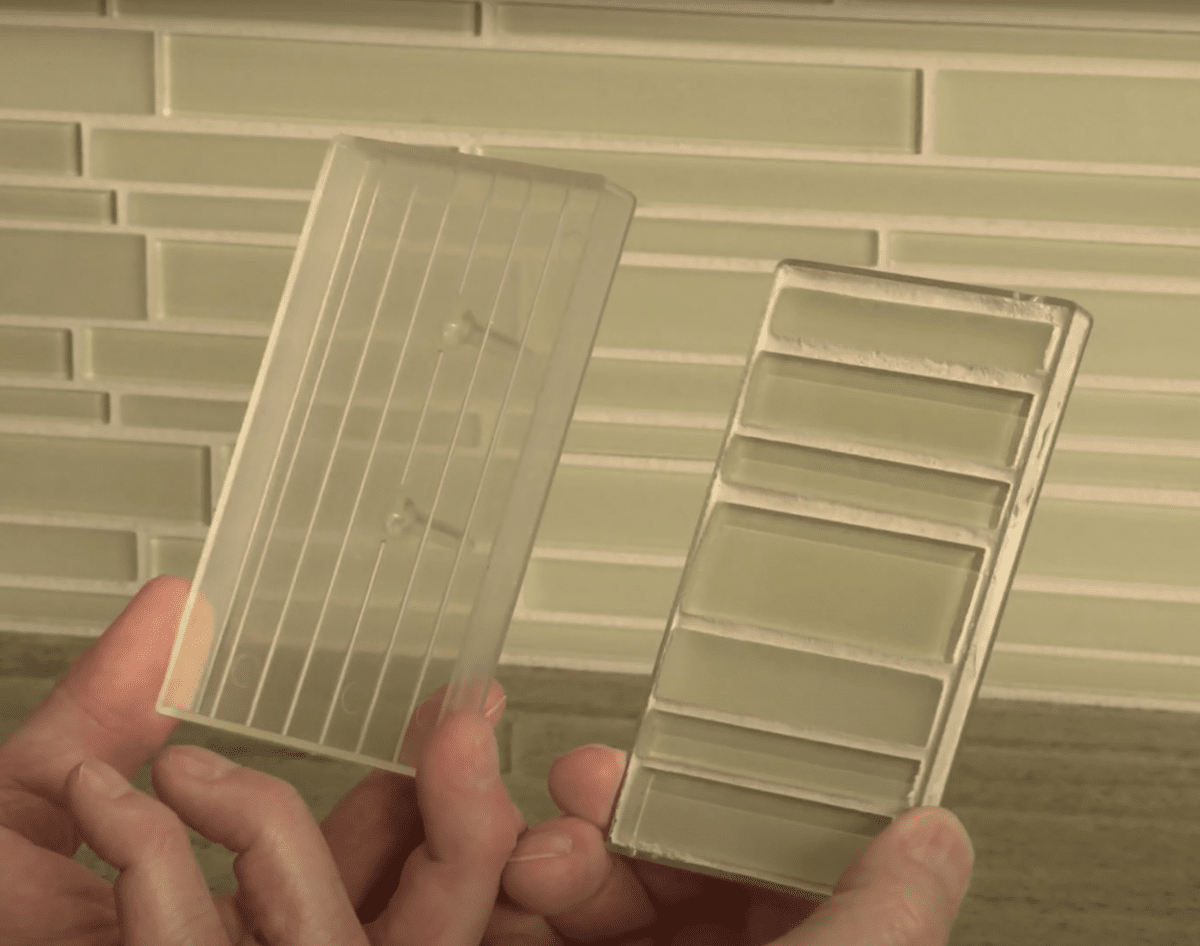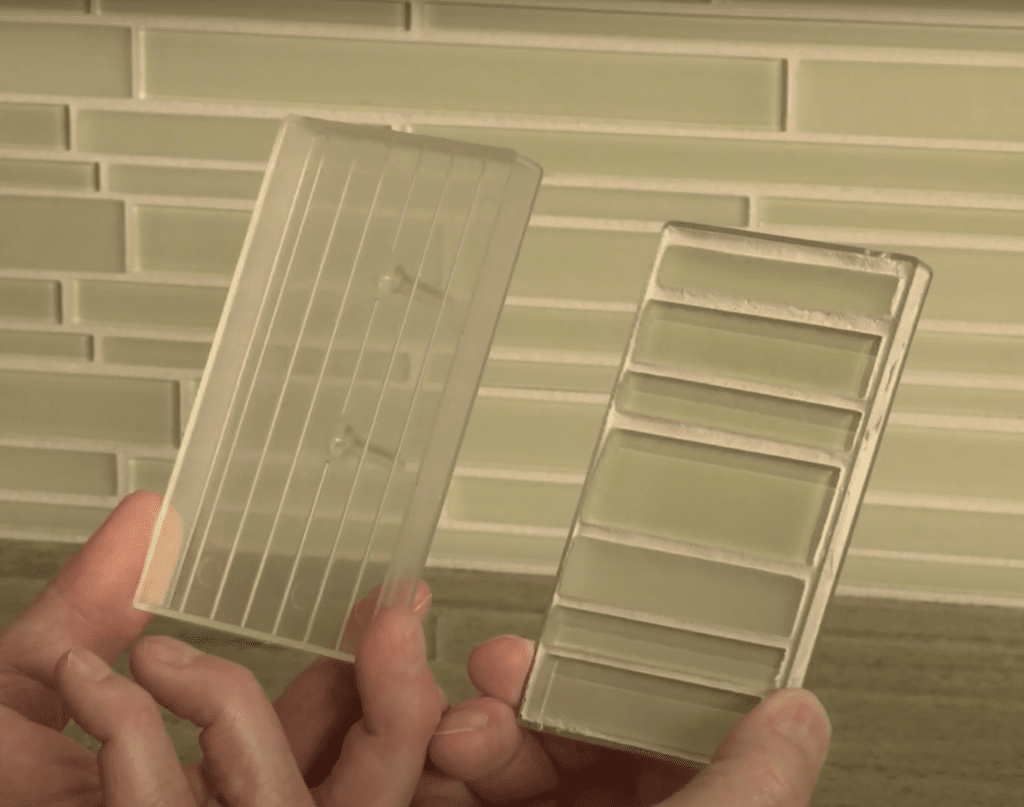 The plate simply inserts into the receptacle to cover it when not in use. It does protrude from the wall so it isn't completely seamless, but this is a great budget option if you have an existing outlet that stands out against a tiled wall.
6. Specialty Finish Faceplates
Perhaps the most elegant solution on this list, customized and faux-finish faceplates are becoming increasingly popular in high-level luxury design.
Cutting edge companies like Trufig offer a flush-mount installation system that can accept a faux finish to blend in with its surroundings.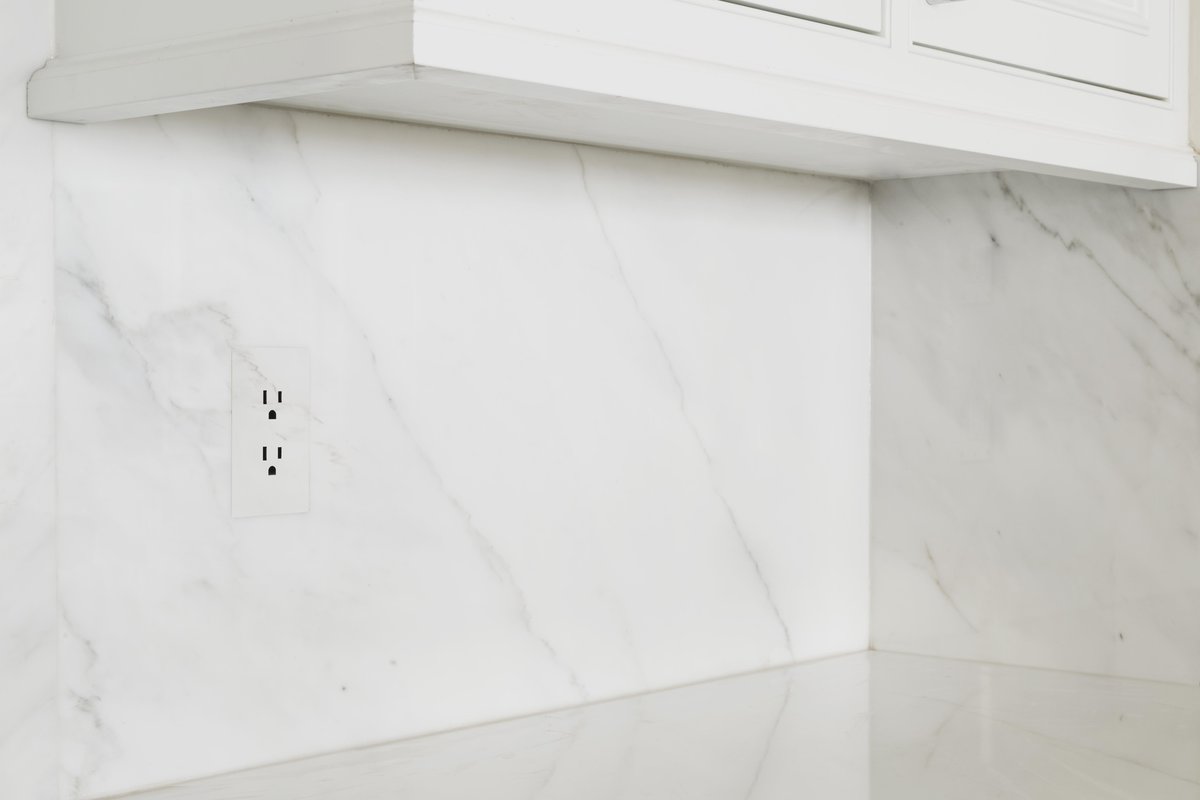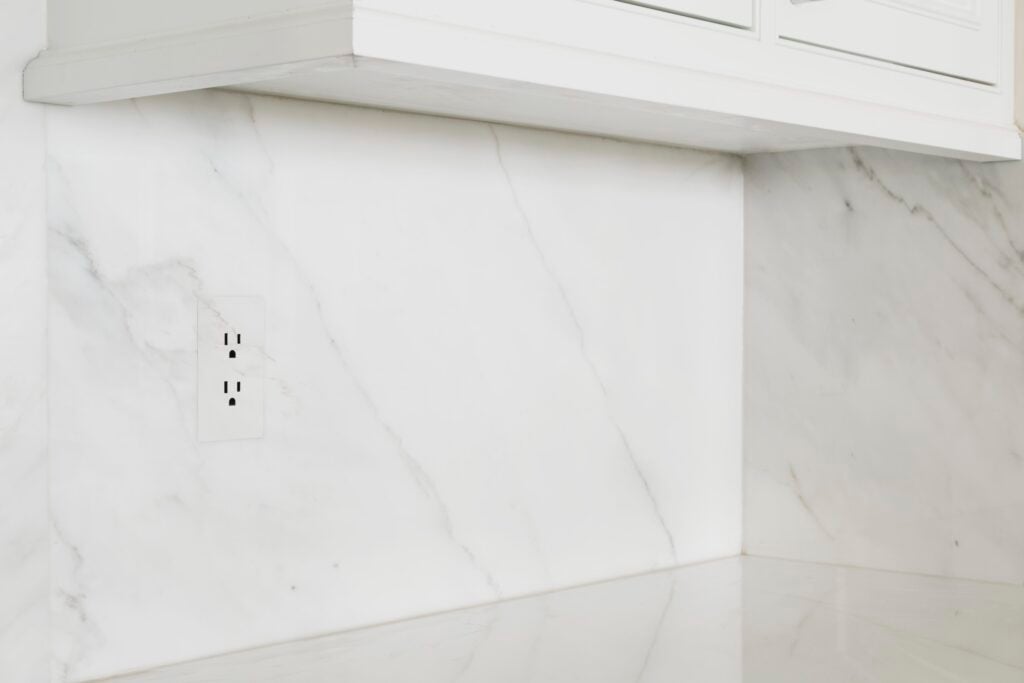 Trufig outlets are a favorite of top designer Marie Flanigan Interiors, as seen in this Instagram reel.
Not surprisingly, this option comes at a cost (around $300/outlet) and must be installed by a professional, before drywall goes in. I did some digging and was found another company, DesignMod, offering a similar flush-mount system at a very reasonable price of $13/plate.
For those looking to make your receptacles a focal point rather than hide them, you can't beat the style and elegance of designer-favorite Forbes & Lomax.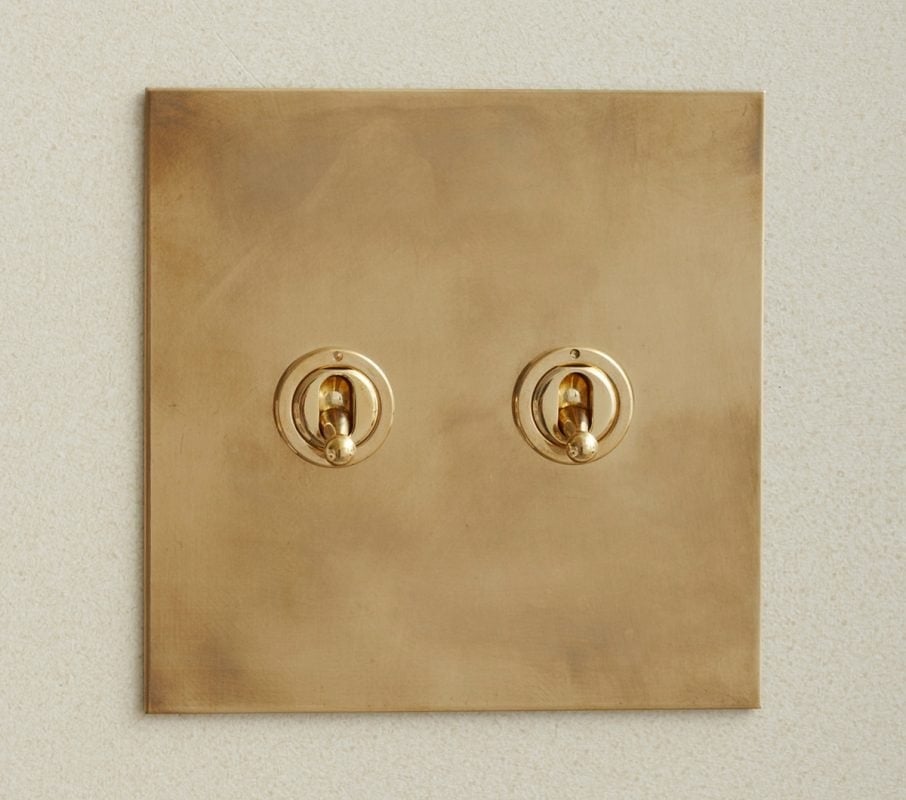 The British-based company is known for their unique toggle switches and elegant finishes such as unlacquered brass, verdegris, and transparent.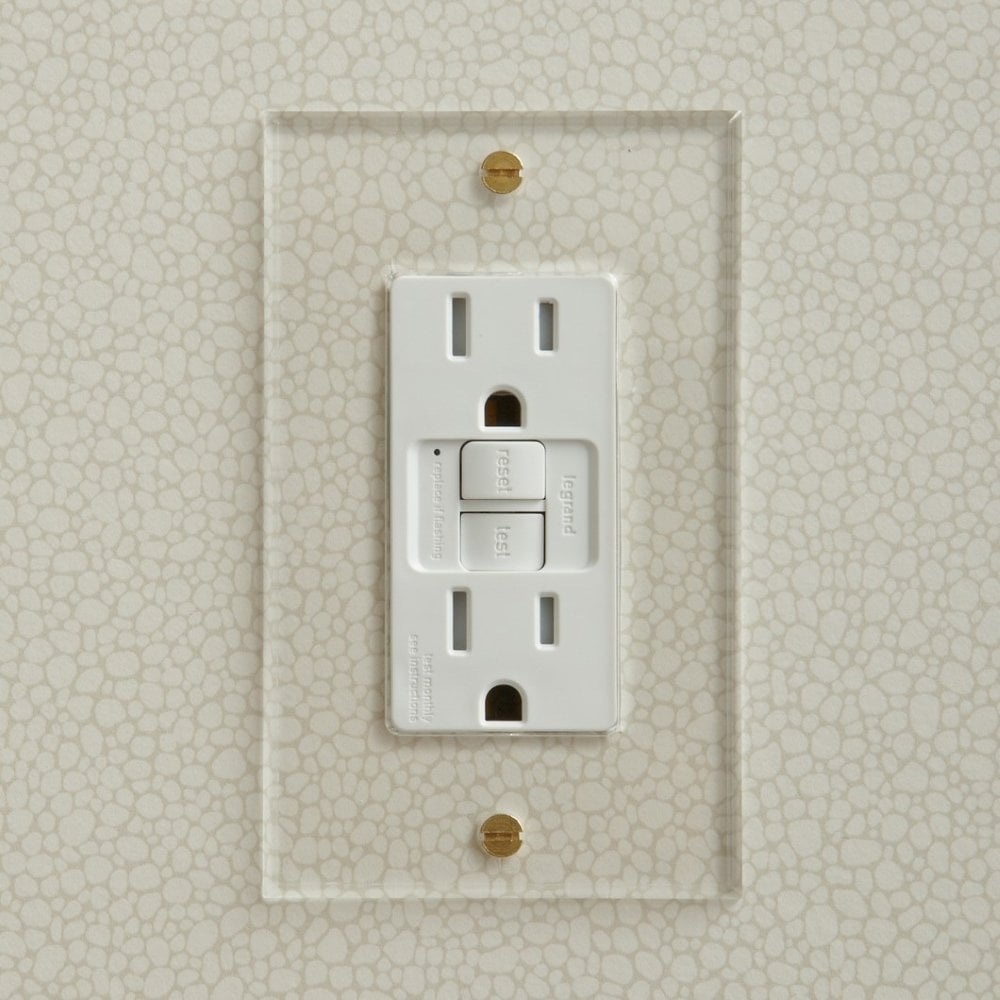 Of course, such luxury comes at a price—expect to pay $100+ for a single gang outlet if you want the best of the best.
7. Flush Mount Self-Contained Receptacles
Here's another flush-mount system that eliminates the need for a faceplate: self-contained receptacles: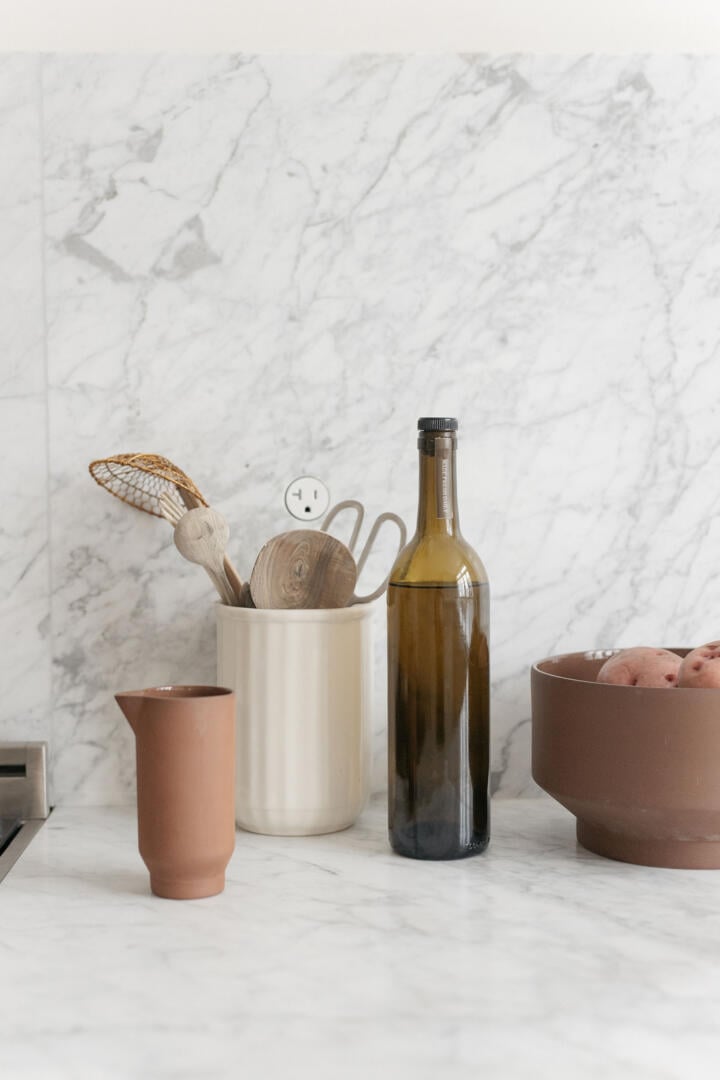 Bocci's 22 system is most famously known for this minimalist design, and similar to Trufig outlets, they must be installed before drywall.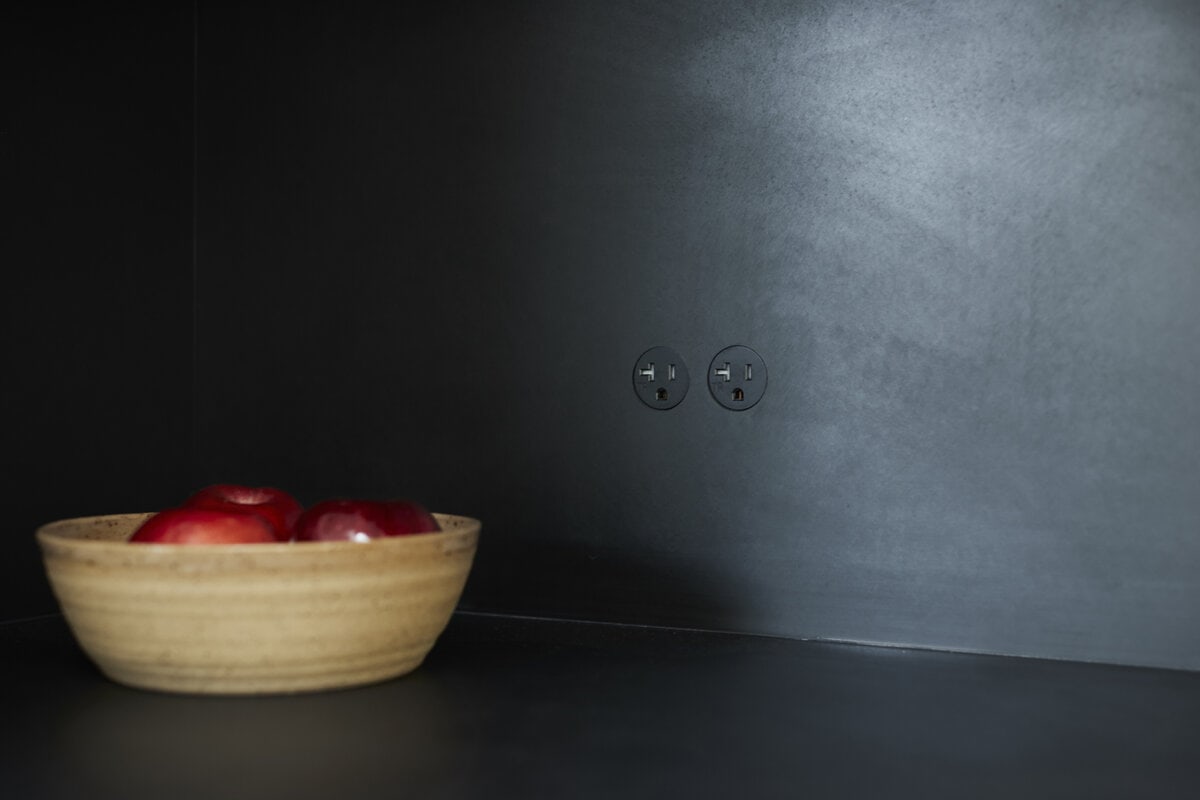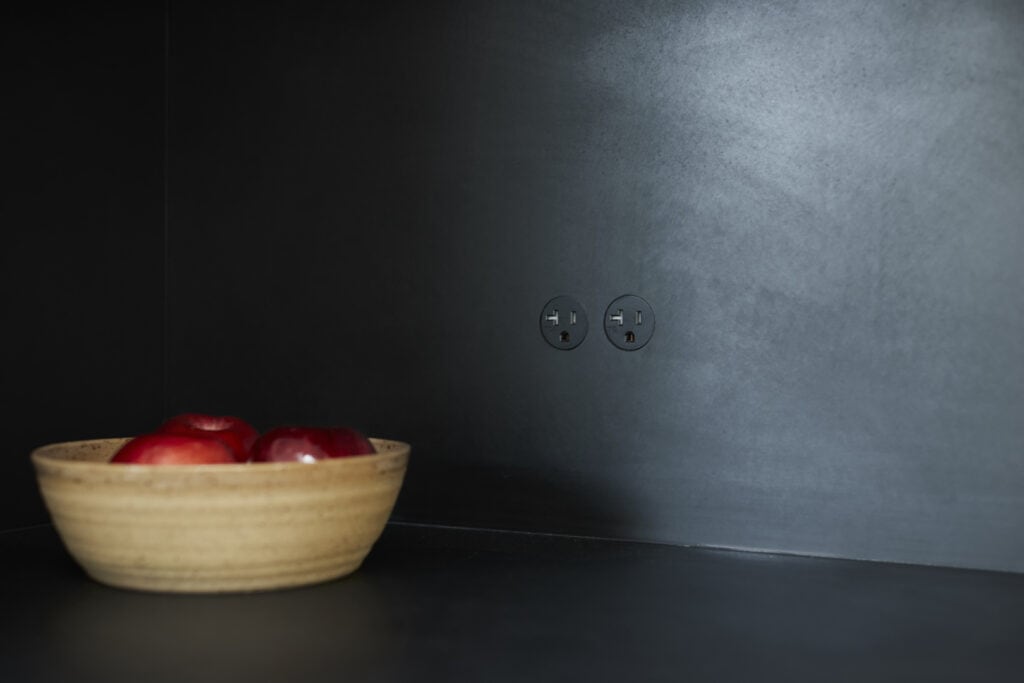 The price point is also quite steep at around $200-$300/receptacle, but you skip the step of faceplate finishing.
Fortunately, a company called Sillites sells a similar product for only $25. It's available in a few different colors and includes a cap to hide when not in use (it's only available in a 15amp though, so make sure to check your local code requirements!)
8. Charging station drawer
Plug-in power strips can't replace your hardwired kitchen outlets by code, but it's an easy way to add an additional power source and keep your counters free of electronic devices.
Docking Drawer is perhaps the most well-known system with several code-compliant configurations, although it's the priciest option starting in the mid-$200's. Recessed furniture power strips are a more cost-effective solution for DIYers, and can be found for under $20 on Amazon.
To summarize, here are the key takeaways:
How to hide existing electrical outlets in the kitchen
Painted or color matched wall plates
Color matched receptacles
Clear or faux finish decorative wall plates
Removable tile outlet cover
Outlet options to consider when designing/remodeling
Countertop or wall pop-ups
Under cabinet outlet strip
Flush-mount or self-contained receptacles
Charging station drawer
Mount outlets horizontally if wall tile is horizontal (ie subway tile)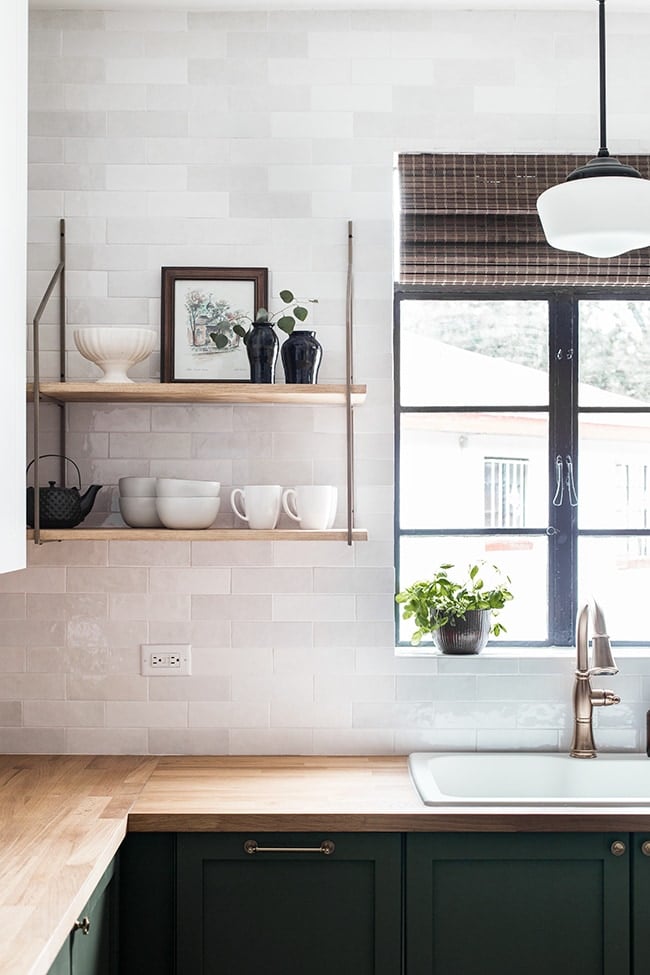 Here's a trade secret: if you see a gorgeous kitchen on Instagram or Pinterest with no outlets to be found, chances are they were removed via Photoshop. This is a common practice for designers to remove distractions from their work. Now you know 😉
Disclaimer: While these suggestions can be used under NEC regulations, always make sure to reference your local building codes or consult with an electrician before doing any electrical work.
Have you found any other ways to hide or disguise your kitchen outlets? Let me know in the comments!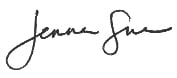 Like this post? Check out more DIY kitchen ideas:
10 simple ways to upgrade cabinets