If you love the look of oil paintings but don't have the budget for original artwork, here's a simple trick to make any print look like the real deal!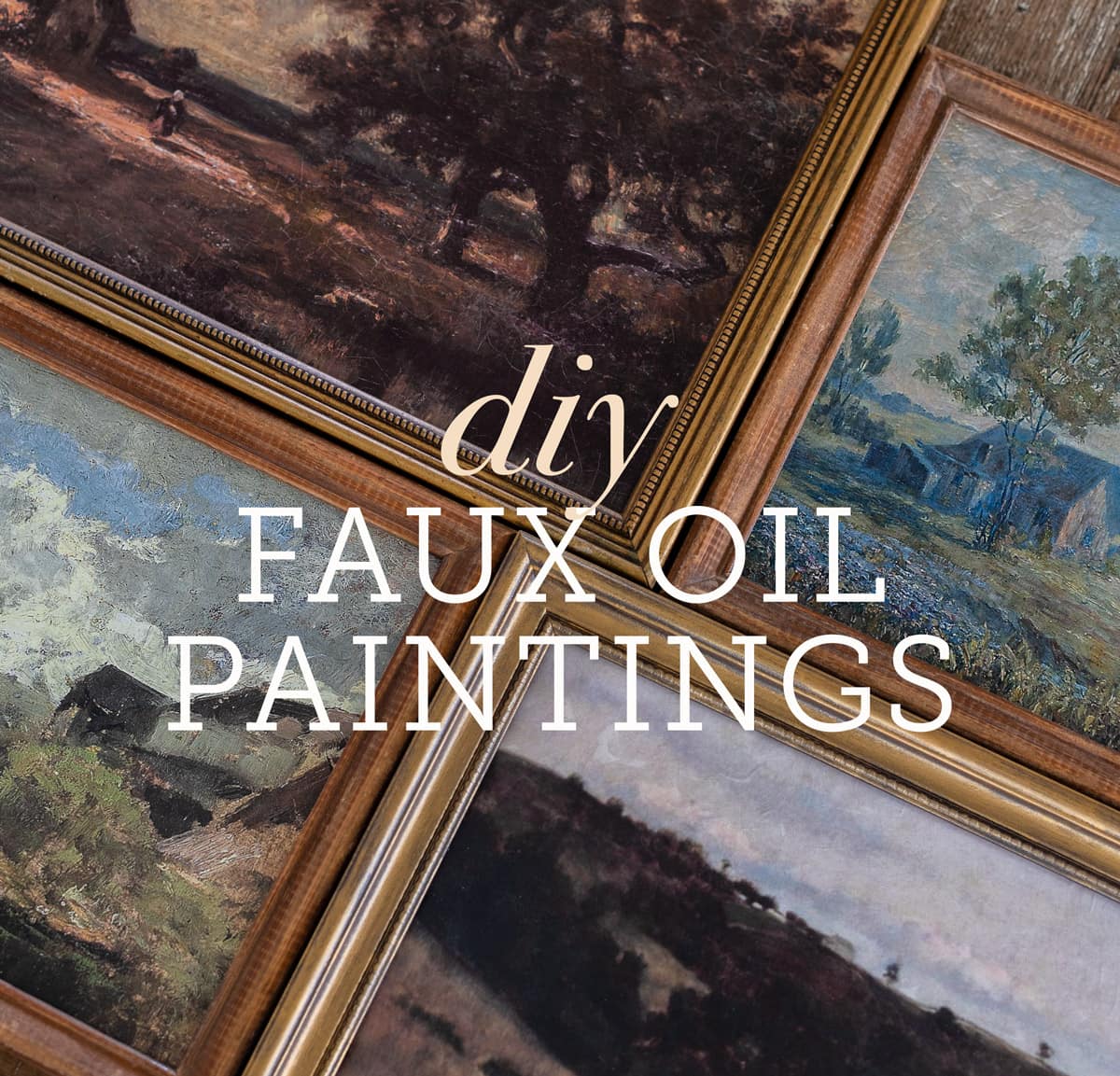 In last week's post, I shared a complete How-To guide for sourcing, printing and framing free vintage printable art. Today, I'm walking you through the process from start to finish.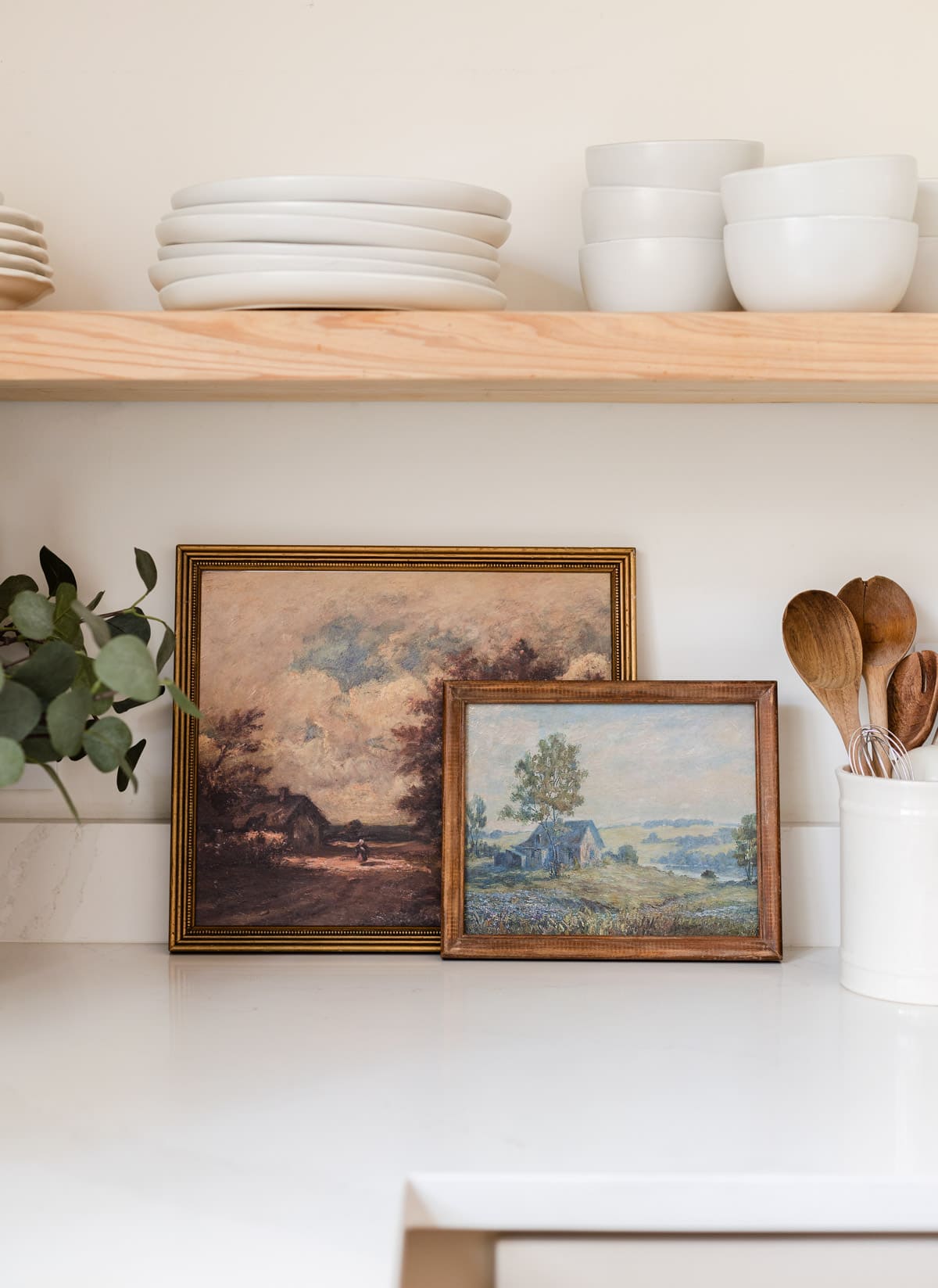 Supplies
Vintage art print
Picture frame
Paint brushes
Optional: foam board
Where to find free vintage art
There is a vast library of free vintage artwork on the public domain, available for anyone to print and use. Check out my How-to Guide for sourcing free vintage art online. For this example, I'm using oil paintings found on Wikimedia Commons (you can find the links to each one under Scenery in my curated collection!)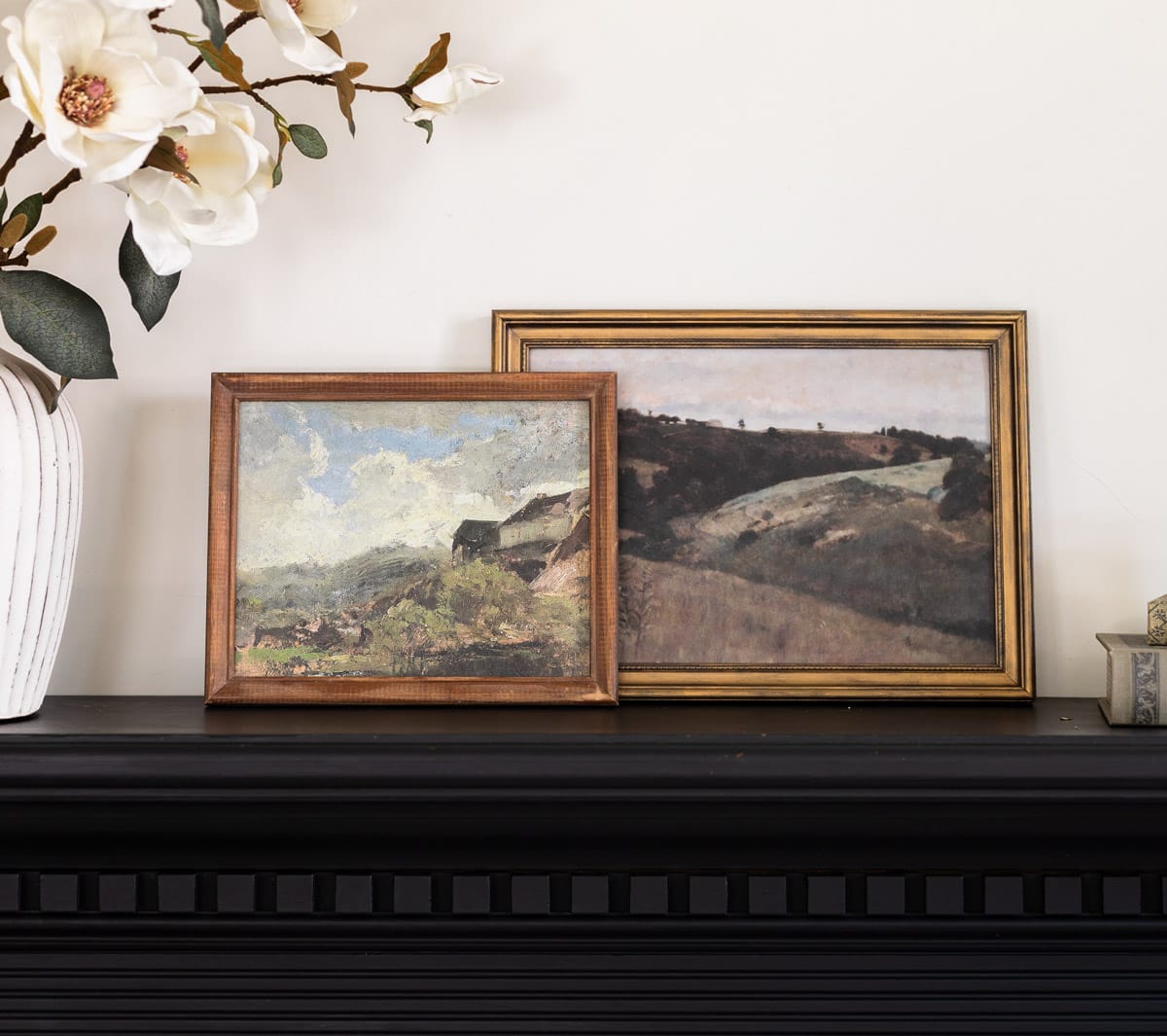 How to print the art
You can print up to 8.5×11″ on your home printer, have the files printed locally at places like Staples, Walgreens, CVS or Office Depot, or have an online printing service handle it for you (I shared more details in my free vintage art guide). I had mine printed at Staples for a couple bucks each on matte heavyweight paper.
Faux oil painting technique
Here's the fun part! To make your paper print look like a real oil painting, you'll just need matte mod podge and a paint brush or two.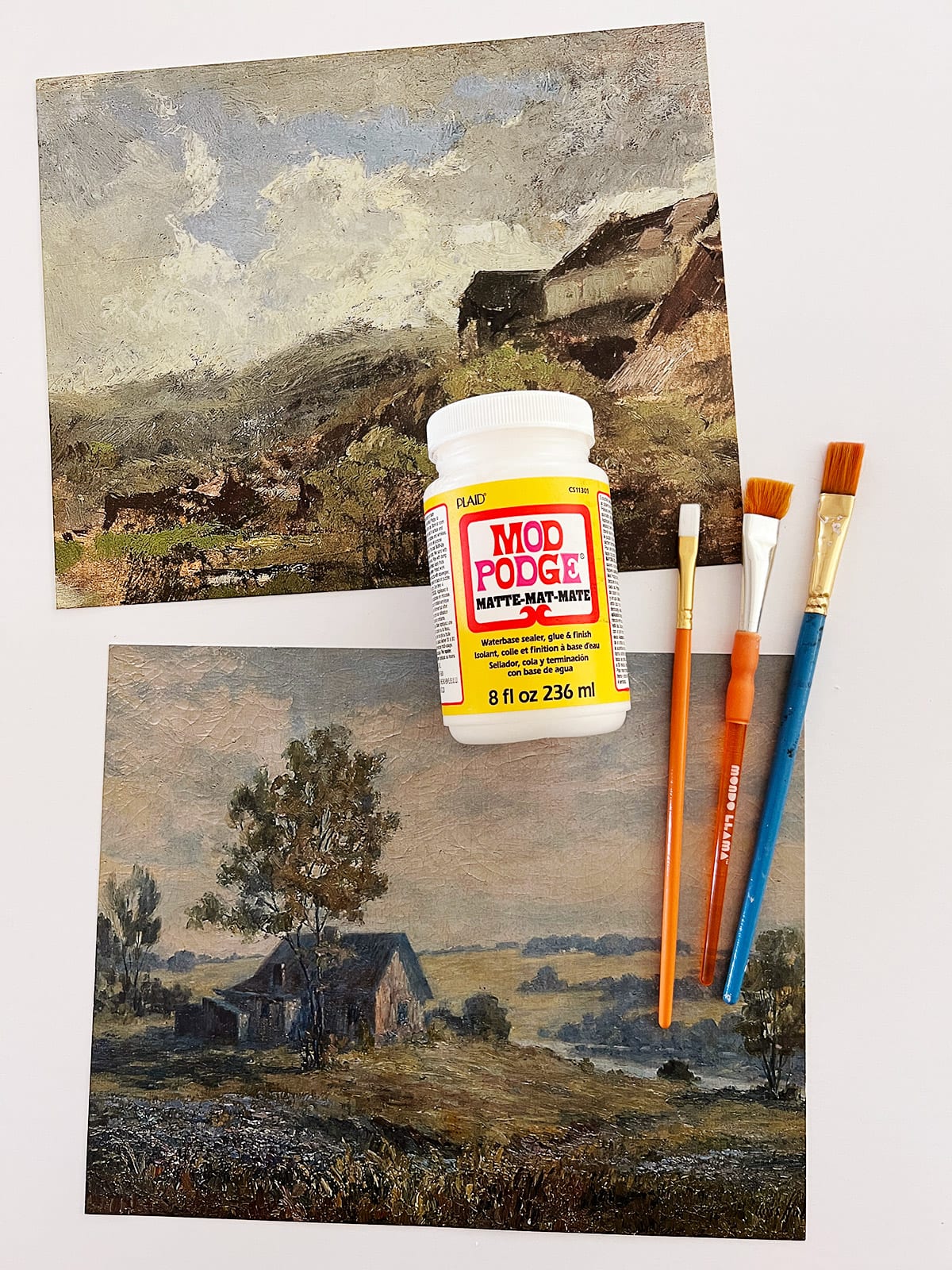 Coat the paper in mod podge, tracing over the brush strokes of the original artwork as best as you can. You may also choose to do a base coat to make sure the paper is completely covered, and go back in for a second layer to add more detail. You really can't mess it up, so channel your inner Van Gogh and have fun!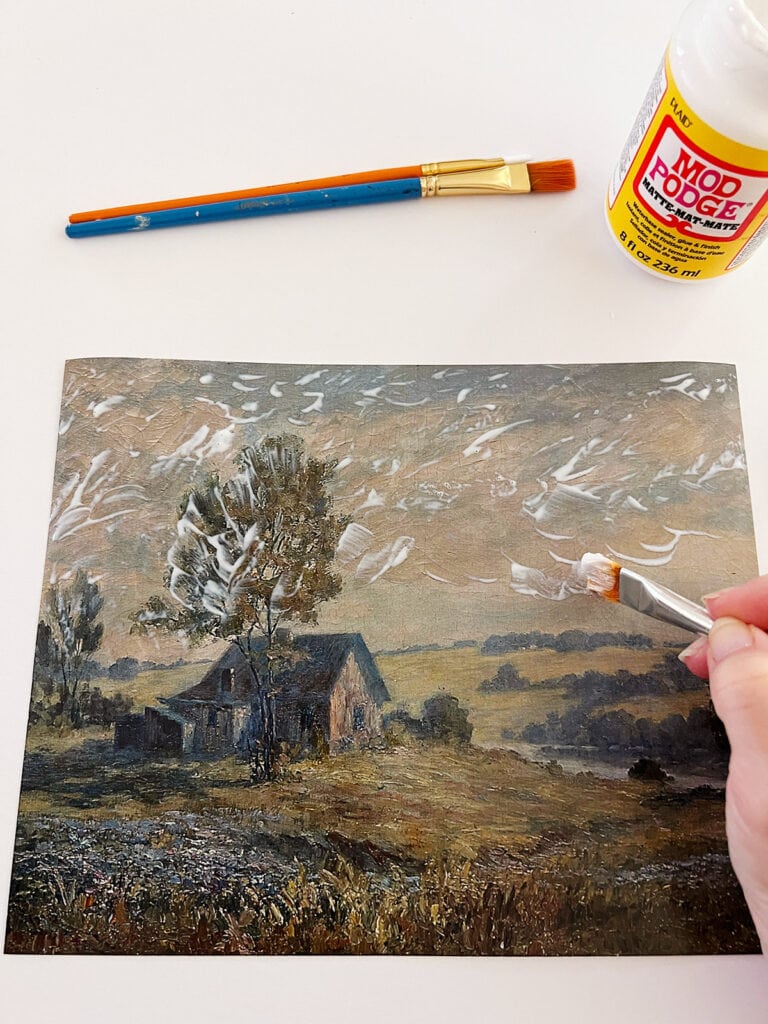 After it has dried for an hour or so, you'll notice the brush stroke texture left behind. Pretty convincing, huh?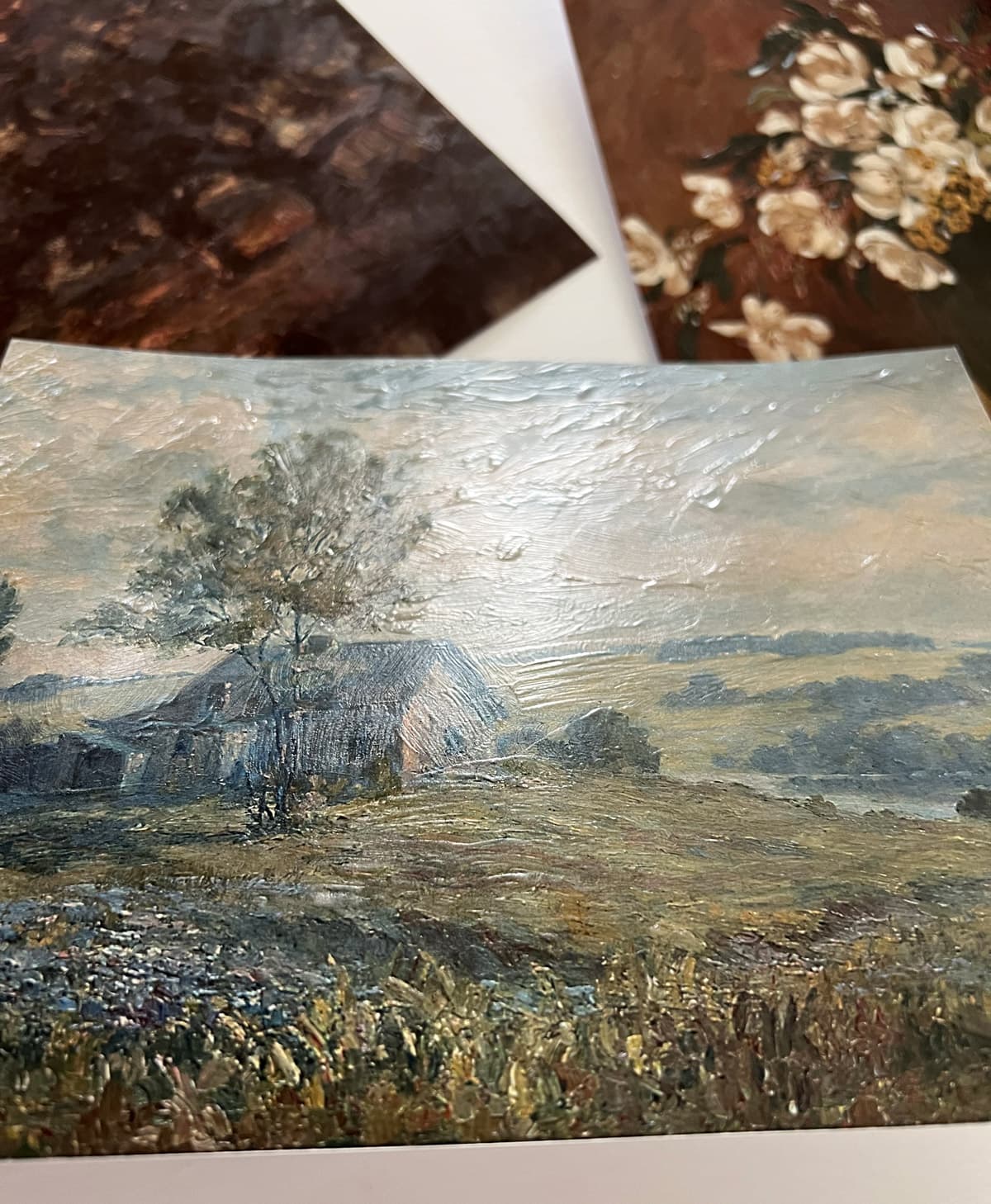 Note: this technique is ideal to use with prints of oil paintings, as it mimics the look and texture of oil. While it won't feel as authentic, you can use it with different mediums such as acrylic or watercolor, to give flat paper dimension and a painterly feel—I used it on these watercolor paintings: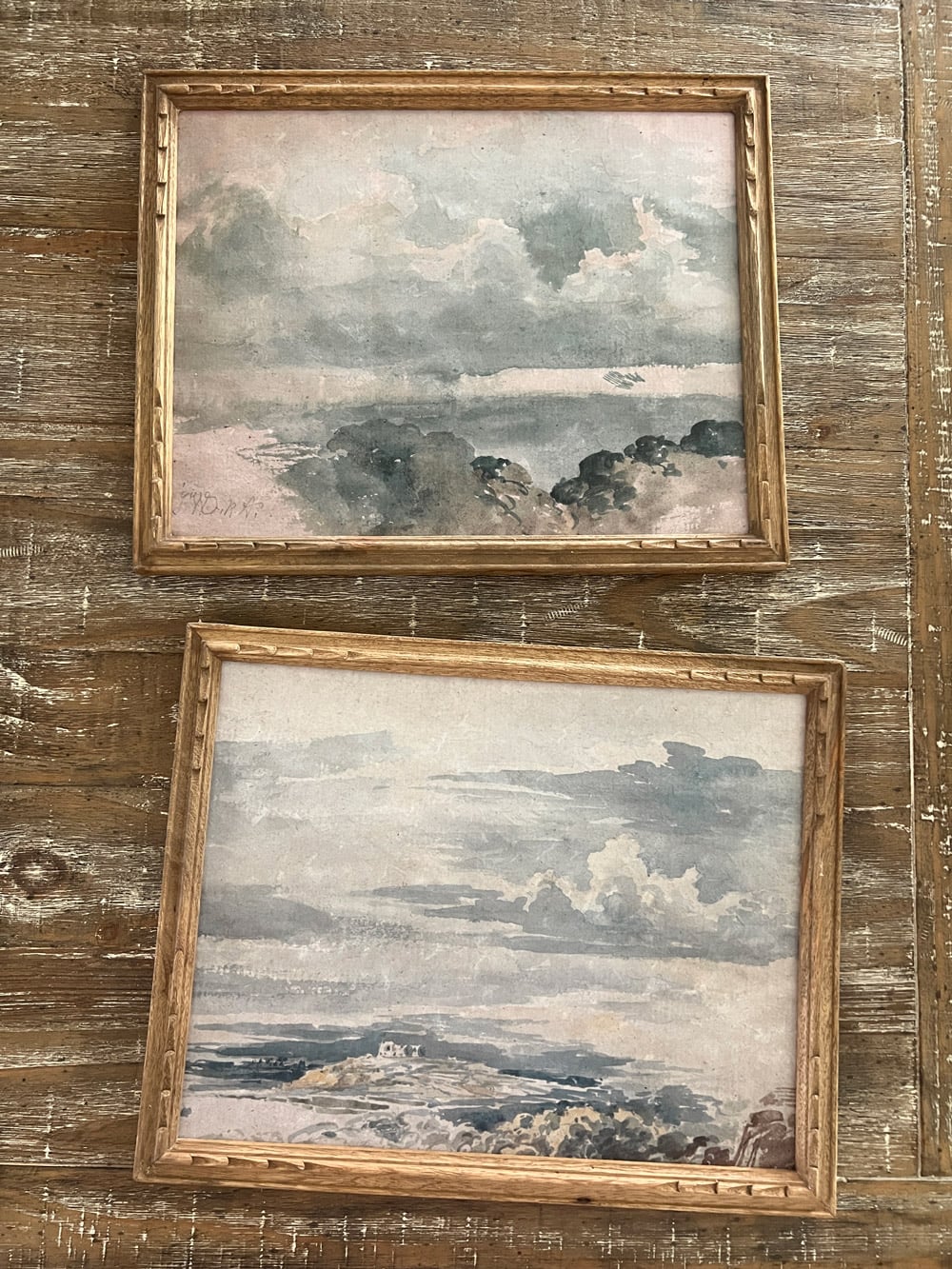 Framing the artwork
Thrift stores are hands down the best place to source affordable vintage frames, and definitely worth the trip. I found all of these for under $3/ea: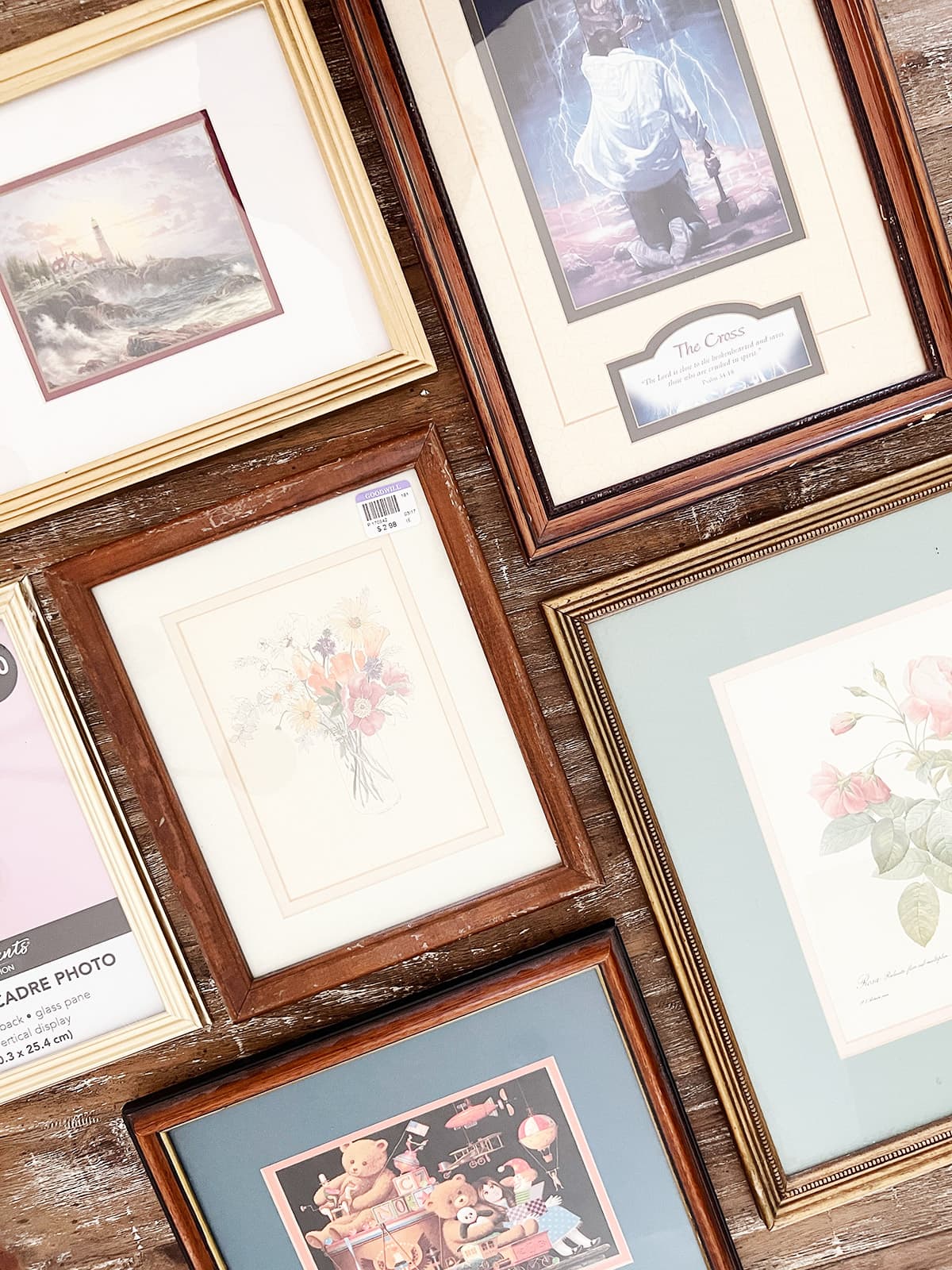 If using this faux oil painting technique, you'll want to remove the art and discard the glass. Pry the old staples up with a screwdriver and carefully remove the glass panel.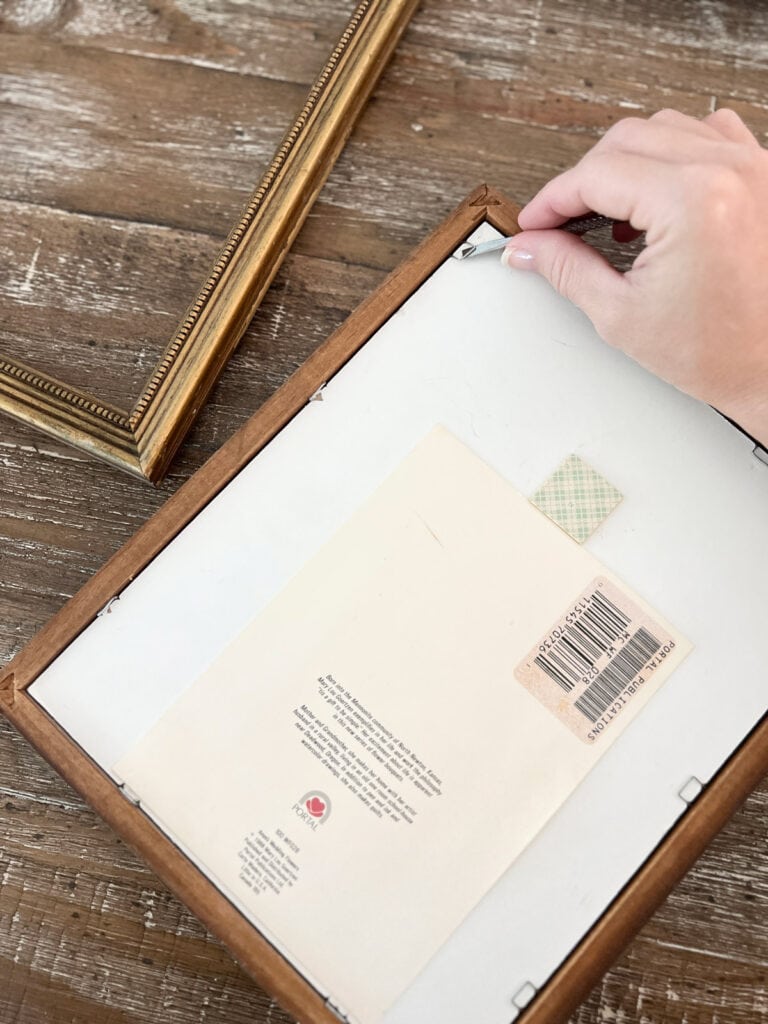 You can leave the frames as is, or give them a quick makeover. My wood frames had scratches, so I gave them a light sanding to make them look more aged. For composite or multi-colored frames, I prefer to use my antique gold Rub n Buff technique.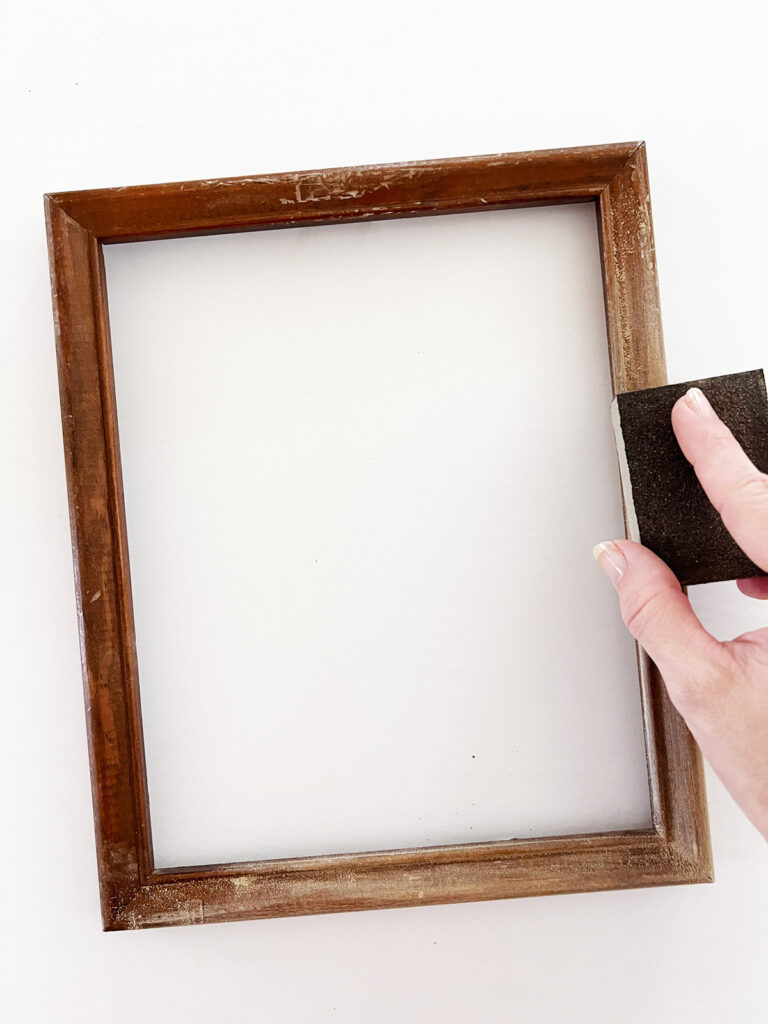 Once your faux oil painting is dry, you'll want to mount the paper on something sturdy. Most frames will already have a thick mat or backing from the original artwork, so you can simply reuse that. I secured mine on top of the old art with a glue stick: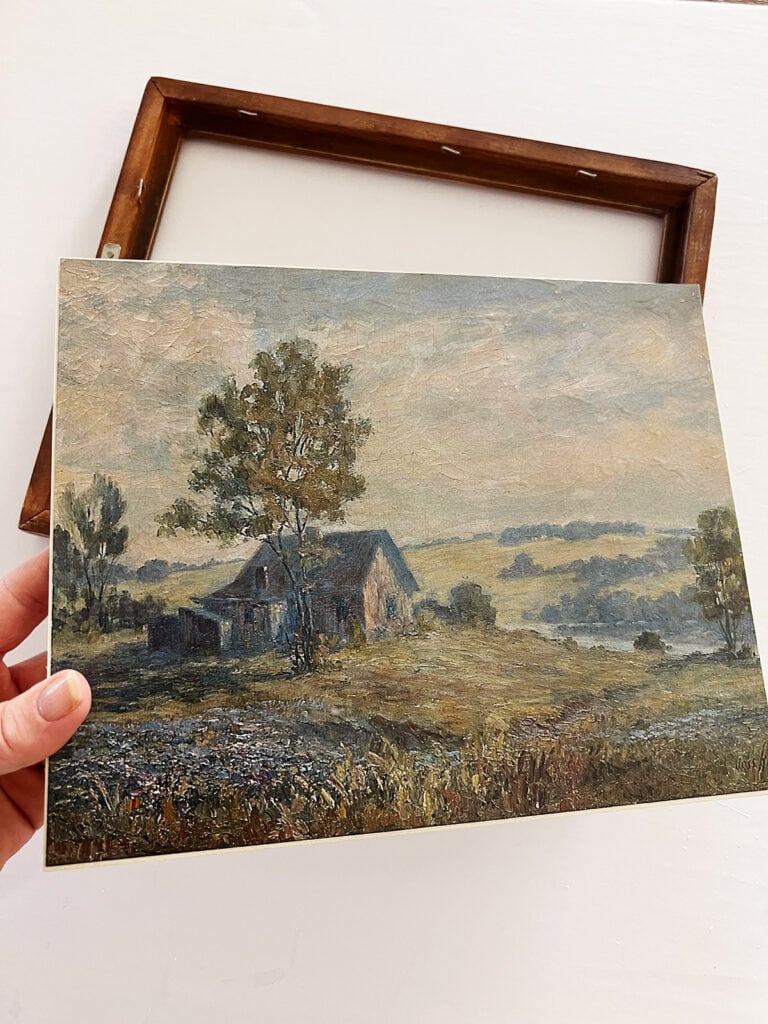 Alternatively, you can use inexpensive foam board and cut it down to size. Place the art into the frame, and bend the staples back down to hold it in place.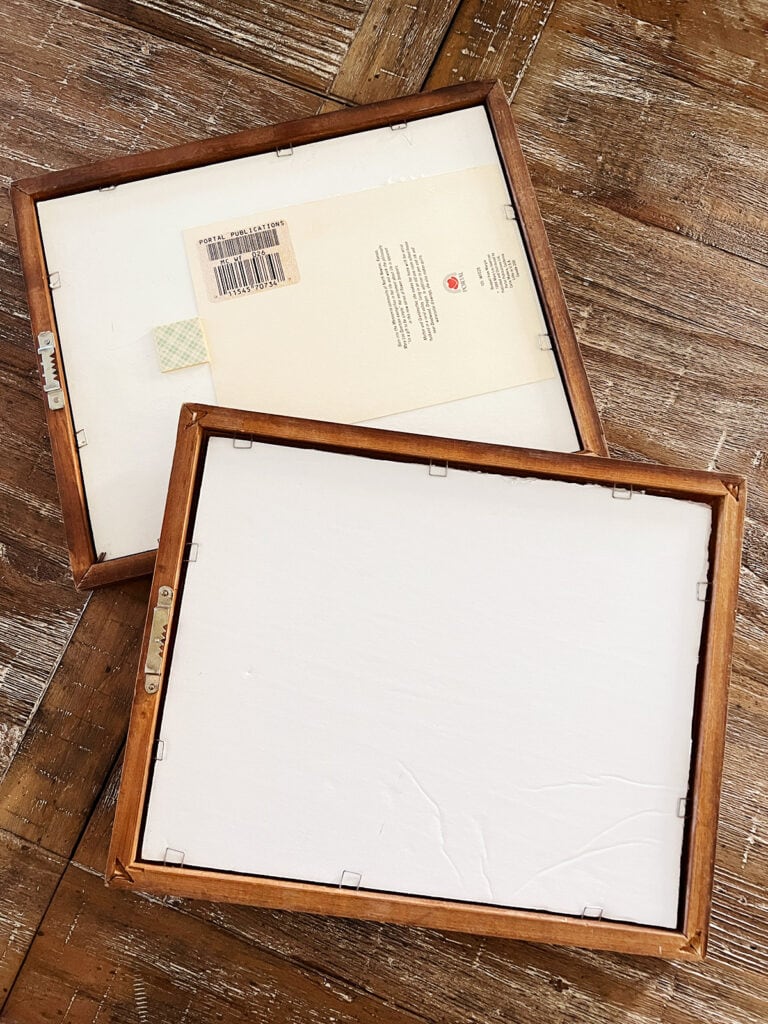 And you're done! Step back and admire your new artwork. $2 print + $3 frame = $5 vintage 'oil painting' in an hour. Can't beat that!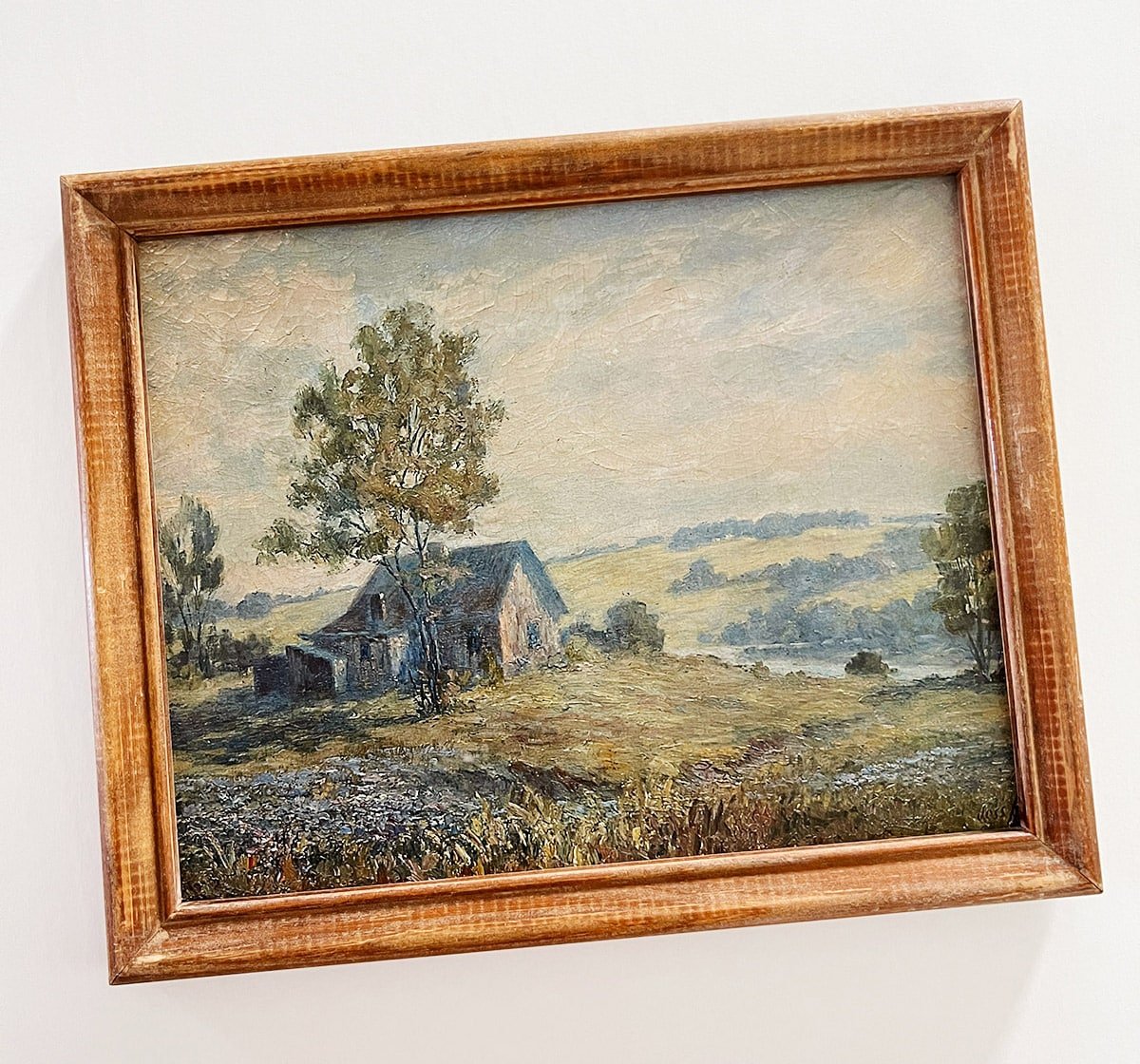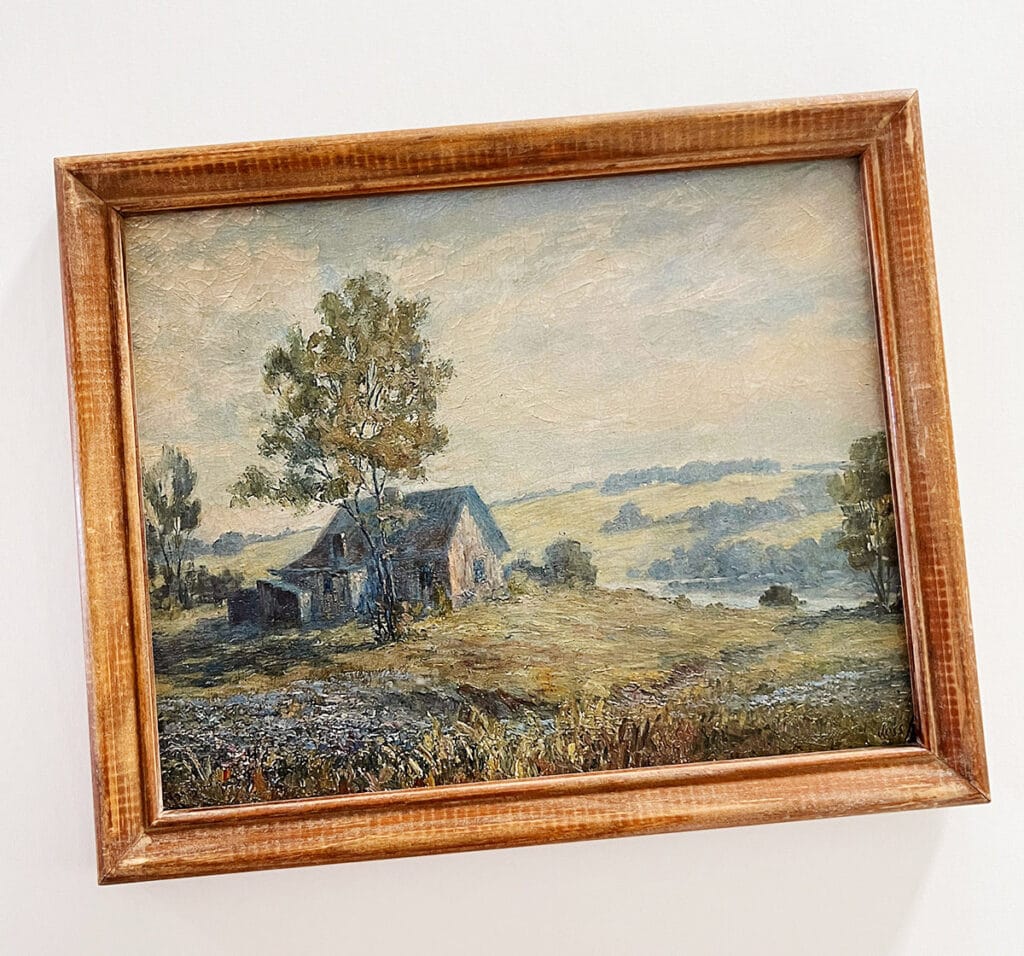 Bonus: Mod podge is also a sealer, so it will protect the artwork. This makes it ideal for high traffic areas like kitchens and bathrooms.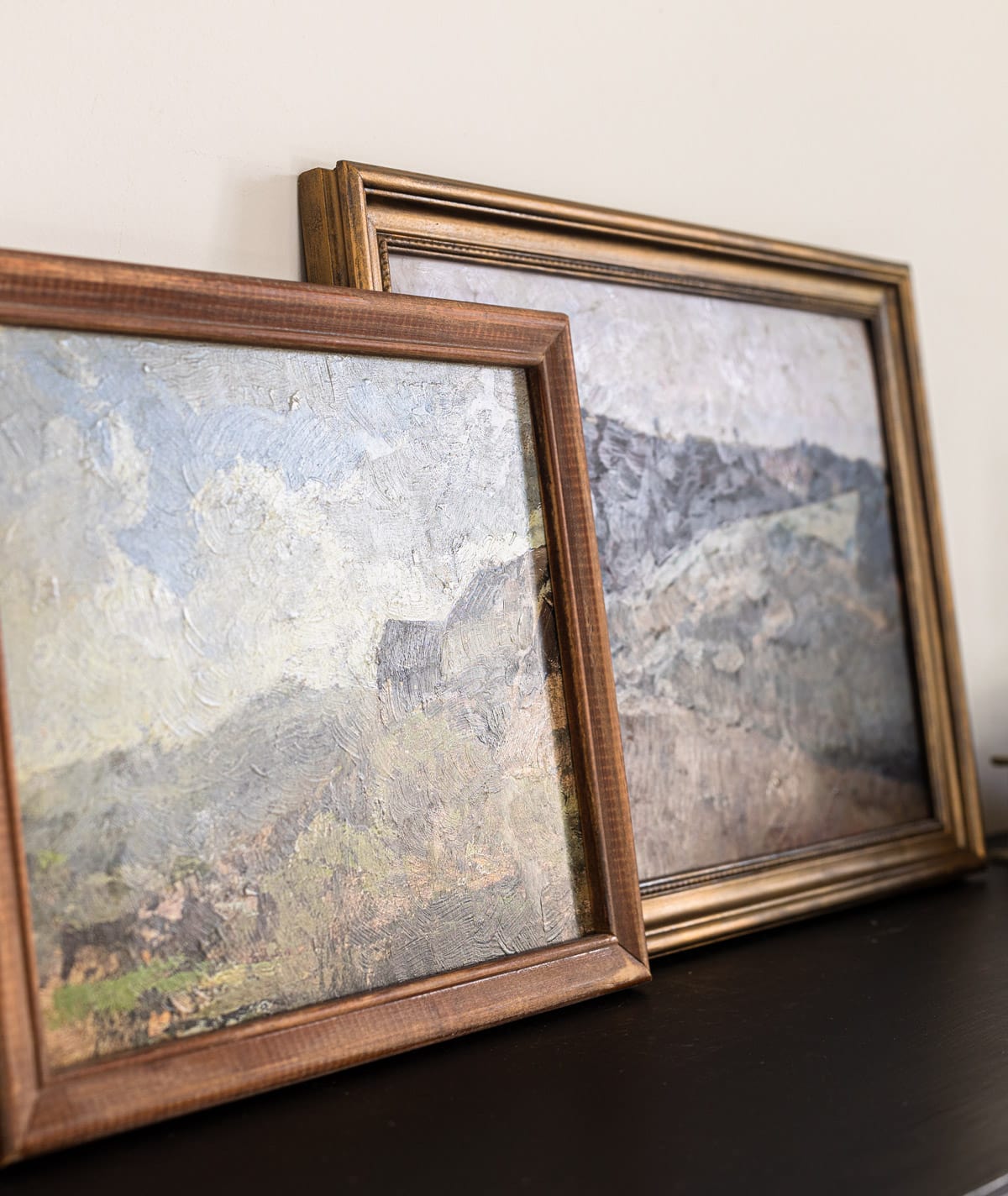 This is a game changer, right? I've already made eight of them that I plan to display in the Hacienda Hideaway. Such a quick and easy afternoon project that will bring joy for years to come!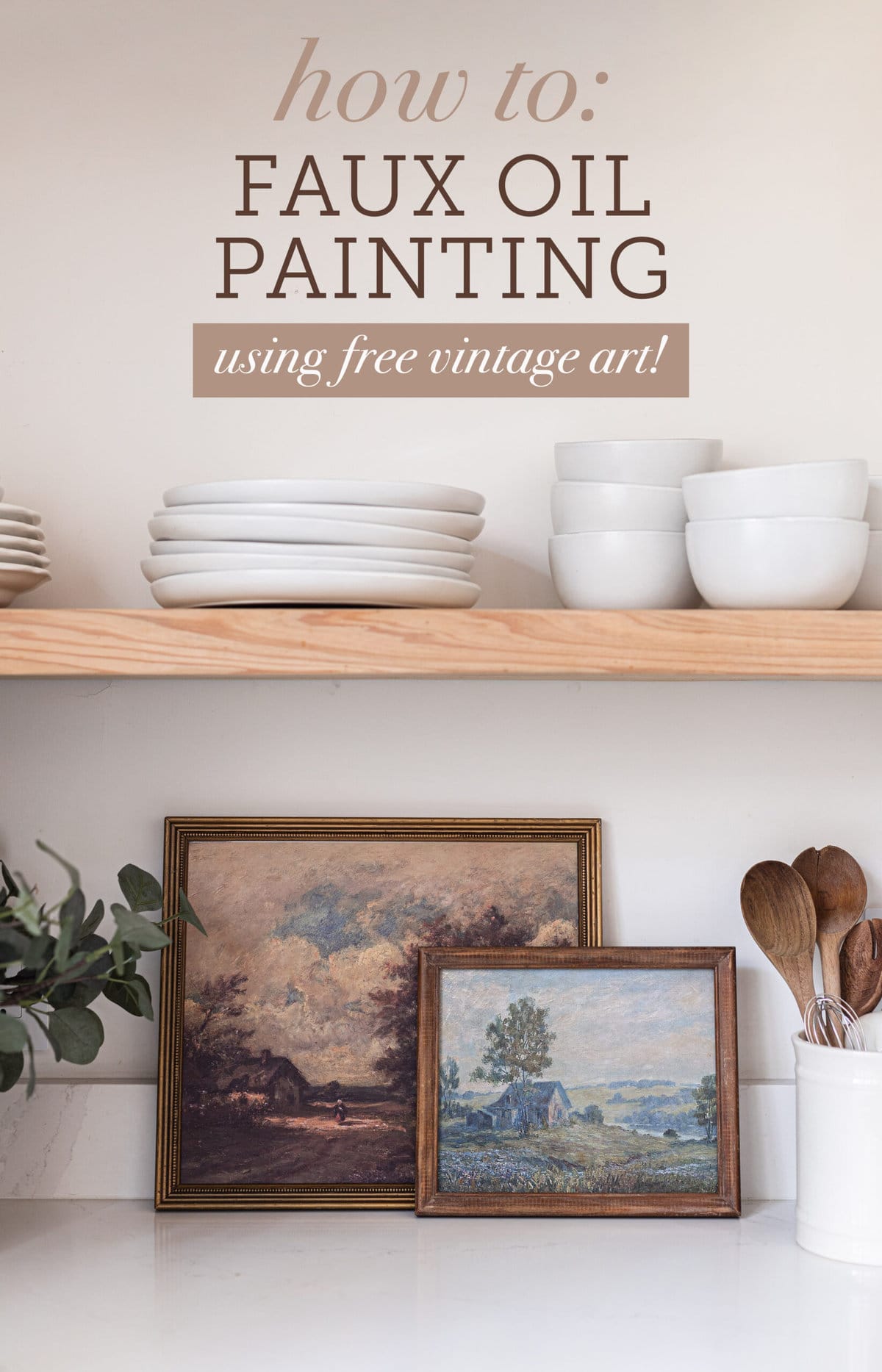 Have you tried this technique before? It has been around for a while, and I'm kicking myself for not trying it sooner. I predict I'll have quite a large collection of faux oil paintings in the near future!
On another note, baby boy will be in our arms in the next day or two! I'll share updates as I'm able to over on my Instagram if you're waiting on the news 🙂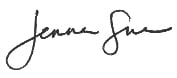 Like this post? Check out these related DIY art ideas: